14 Best Road Trips in Northern California
A longtime magnet for free spirits, Northern California has a vast array of landscapes and vibes. Beyond the sprawling bounds of the high tech, multicultural San Francisco Bay Area you'll find remote coastal communities nestled in evergreen forests and rustic wineries set in golden hills. There are too many grand adventures to be had, so it can be helpful to narrow down the possibilities.
Included in our list of the 14 best road trips in Northern California are dizzying routes over the Sierras, laid-back coastal drives to redwood forests, excursions to far-flung volcanic fields, and romantic getaways to the wine country.
Read on below to learn the best routes and hidden gems throughout Northern California. There's no time like the present to start planning your next journey.
Road trip
Rating
1. Sacramento to Point Reyes National Seashore


2 hours 20 minutes, 110 miles

Easy

2. Sacramento to Lake Tahoe


2 hours 20 minutes, 110 miles

Easy

3. San Francisco to Monterey, Carmel-by-the-Sea and Big Sur


3 hours 20 minutes, 150 miles

Easy

4. Monterey to Napa and Sonoma


3 hours 5 minutes, 170 miles

Easy

5. Pacific Coast Highway to Fort Bragg


4 hours 45 minutes, 180 miles

Moderate

6. San Francisco to Yosemite


3 hours 45 minutes, 190 miles

Moderate

7. San Jose to Mendocino


3 hours 50 minutes, 200 miles

Moderate

8. Oakhurst to Nevada City


4 hours 20 minutes, 200 miles

Moderate

9. Sonora-North Yosemite Loop


6 hours, 230 miles

Ambitious

10. Modesto to Sierra Hot Springs


6 hours 15 minutes, 260 miles

Moderate

11. Bodega Bay to Redwood National and State Parks


6 hours 20 minutes, 280 miles

Moderate

12. Sacramento to Lassen Volcanic National Park and Pluto's Cave


6 hours, 310 miles

Ambitious

13. Eureka to Lava Beds National Monument


6 hours 5 minutes, 320 miles

Ambitious

14. Santa Cruz to Shelter Cove


8 hours 35 minutes, 340 miles

Ambitious
1. Sacramento to Point Reyes National Seashore
2 hours 20 minutes (110 miles)
Difficulty level: Easy
Why you should take this trip: Impressive sandstone bluffs are the first thing that strike you about Point Reyes National Seashore, but there are hidden beaches, graceful waterfalls, gorgeous trees, and even a historic lighthouse to explore here as well.
Main stops on this road trip: This route passes through Fairfield, Sears Point Wetlands, Napa, and Novato.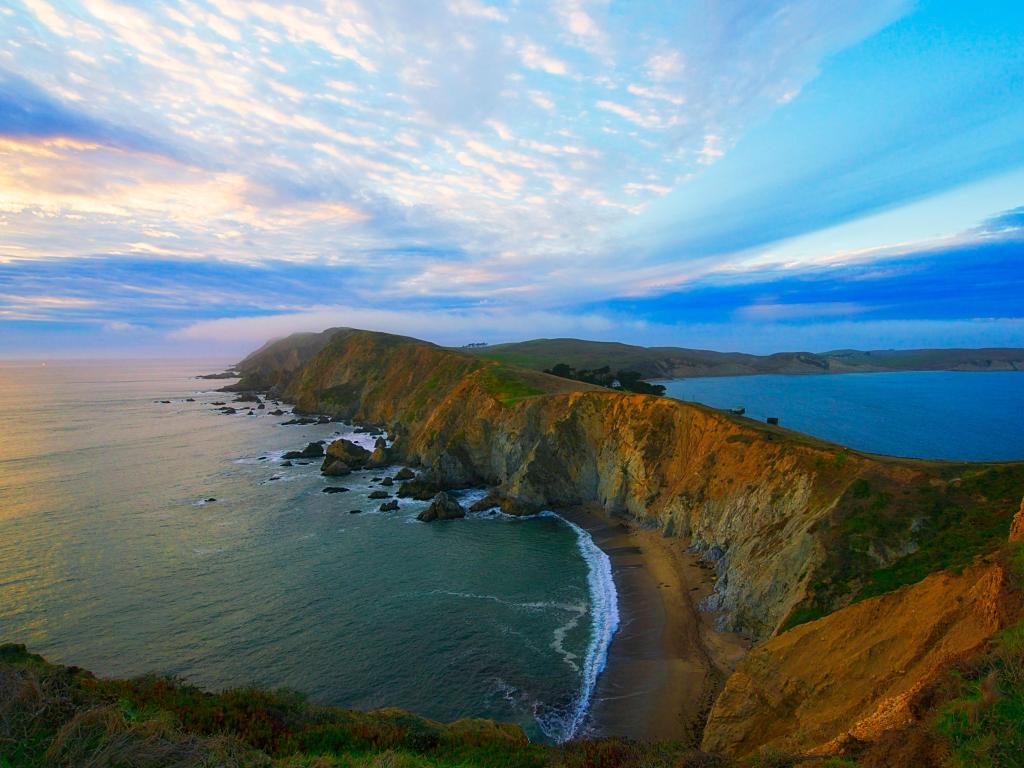 How to get there: Take Interstate 80 West to Fairfield, then hop on CA Route 12 West. If you like, you can stop by Napa or continue heading west towards Novato via CA Routes 121 and 37.
Take a right onto Novato Blvd then a left onto Pt. Reyes - Petaluma Road, which will take you to the Bear Valley Visitor Center in Olema, one of the entrances to Point Reyes National Seashore.
Our highlights: On your way, just north of Novato, you'll pass Olompali State Historic Park. Once a village built by the Bay Miwok Native Americans, this area preserves the gorgeous rolling hills and oak trees as well as recreations of wooden dwellings.
It is especially beautiful in the late winter and early spring when the hills briefly flush emerald green.
The 80 miles of coastline that makes up Point Reyes National Seashore also encompasses some beautiful inland territory and about 150 miles of maintained trails. There's no shortage of places to hike and discover; some people spend up to a week in the park.
The most popular trail is the 10-mile Bear Valley Trail which starts at the visitor center and takes you out to the coastal bluffs. For a trail that makes the most of the cliffs and coastal views, do the Laguna Trail Coast Trail Loop.
In case you have mobility issues or it's too rainy to hike, this is also a picturesque place to drive around with some areas resembling the Scottish Highlands. The drive along Sir Francis Drake Blvd to the old lighthouse is unforgettable, lined with cypress trees planted by people in the 1930s and sculpted by the wind ever since.
One of the most iconic trails in Point Reyes is the chimney Rock trail. Only 1.9 miles out and back, this trail stretches along a thin piece of land with incredible ocean views on each side. This is also one of the best places to see wildflowers in the park in the spring and summer.
Local gems: Also near Novato, but to the south, is the Marin Museum of Contemporary Art, a wonderful ode to the many artists who have flocked to Marin County over the decades, finding inspiration in this tranquil corner of the San Francisco Bay Area.
More than a museum, this is also a working studio where you can see artists practicing their craft.
Our travel tips: Point Reyes is a popular backpacking destination. If you'd like to camp or backpack here, be sure to reserve a permit or campsite through the park service website.
Best time to visit: In the winter and early spring you can see migrating grey whales from the cliffs of Point Reyes, making it one of the most popular seasons for visitors.
This makes an exquisite fall trip for the mild weather and large presence of tule elk during this season.
Click here to skip back to the top.
2. Sacramento to Lake Tahoe
2 hours 20 minutes (110 miles)
Difficulty level: Easy
Why you should take this trip: Get ready to behold the great sapphire of the Sierras – Lake Tahoe – on this adventurous, yet hardly strenuous, route from California's capital city.
Main stops on this road trip: If you head via the northern route, you'll pass historic Auburn and Truckee on your way to Tahoe City. Alternatively, on the southern route you'll pass Placerville, Eldorado National Forest, and Echo Lake.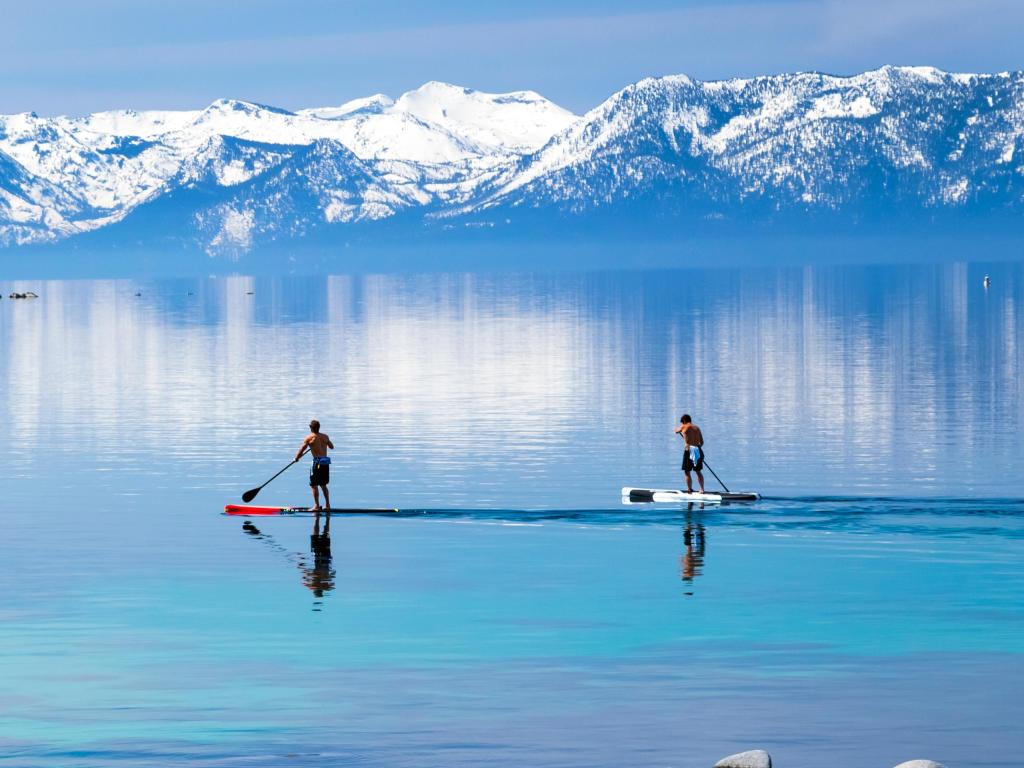 How to get there: For this trip you have two options depending on whether you want to arrive at the north of the lake or the south. For the slightly longer northern route, drive east on Interstate 80 to Truckee, then drive south on CA Highway 89 to Tahoe City.
For the Southern Route, drive east on US Route 50 through the scenic Eldorado National Forest all the way to South Lake Tahoe.
You can also make the scenic drive along CA Route 89 between Tahoe City and South Lake Tahoe; perhaps opting to come via one route and leave via the other.
Our highlights: A signature Tahoe experience is a ride on the Gondola at Heavenly Resort. From the observation deck, not quite at the top of the mountain, you'll get unparalleled views of the lake and surrounding granite peaks.
Regardless of when you make this trip, the views from here will fill you with wonder.
Being a massive alpine lake, beaches abound in Tahoe. There are idyllic spots for a walk, lounging with a good book, or even a dip in the warmer months.
Pope and Lakeside are popular beaches in the south and Commons is the main beach near Tahoe City. No matter which beach you visit, the gentle ripples of the lake will put you completely at ease.
Tahoe is a hiker's paradise from the spring until the fall. The Cascade Falls Trail, Eagle Rock Trail and Bayview Trail all involve some climbing, but they also reward you with enlivening lake views.
Another bonus spot near Tahoe for a hike or just a picnic lunch is Emerald Bay State Park, on the west side of the lake along Highway 89. This is where you'll find the Rubicon Trail as well as the historic Vikingsholm Castle, an abandoned mansion from the 1920s. Emerald Bay regularly makes it onto people's must-see lists for Tahoe and we can see why.
And then there are the winter sports. For many people, Tahoe is primarily a winter getaway; a place to hit the slopes and sip hot cocoa around a fire pit. Heavenly is the main ski resort in the south area of Lake Tahoe. Closer to Tahoe City, you'll find Northstar, Palisades, and Sugarbowl, some of America's best spots for fresh powder and challenging slopes.
Local gems: For more intrepid skiers and snowboarders, Tahoe's backcountry is your best bet to find pristine runs. Donner Summit and Mount Tallac are two places to explore, just be sure to take proper safety precautions.
If you'd rather kick back with a refreshing drink, the microbrew scene around the lake gets better every year. Sidellis is one of the best near Southlake Tahoe and Tahoe Tap Hause has a great patio just across the street from the lake in Tahoe City.
Our travel tips: While all the roads on this route are open year-round, Highway 89 from South Lake Tahoe to Emerald Bay and Highway 50 near Echo Summit experience closures in case of severe weather. Check the dept. of transportations' website for the latest road conditions.
If you're making this a winter road trip, be sure to have tire chains handy and know how and where to put them on. Also have a few bottles of water, snacks, and a blanket in the car just in case you get stuck in a surprise blizzard.
Best time to visit: Lake Tahoe takes on a different charm in every season. There is no best or worst time to come here.
That said, if you want to skip the crowds and higher hotel prices, avoid visiting during the peak summer holiday, Thanksgiving, and Christmas holidays in the winter. In addition to skyrocketing prices around these times, the roads are extremely congested.
You could time your visit to coincide with one of the many seasonal festivals in Tahoe. The biggest winter festival is SnowGlobe and in the summer there are weekly free concerts at Commons Beach.
Casinos like Harrah's in South Lake Tahoe regularly have big-name artists perform, so a concert night could be in the cards for your trip.
READ MORE - Road trip from Sacramento to Lake Tahoe
Click here to skip back to the top.
3. San Francisco to Monterey, Carmel-By-The-Sea and Big Sur
3 hours 20 minutes (150 miles)
Difficulty level: Easy
Why you should take this trip: Starting in the lively urban environs of San Francisco, this route takes you to some of the most beloved weekend coastal hangouts on the border between northern and Central California.
Main stops on this road trip: Just south of San Francisco you'll pass Pacifica, Half Moon Bay, and Santa Cruz on your way to Big Sur via Monterey and Carmel.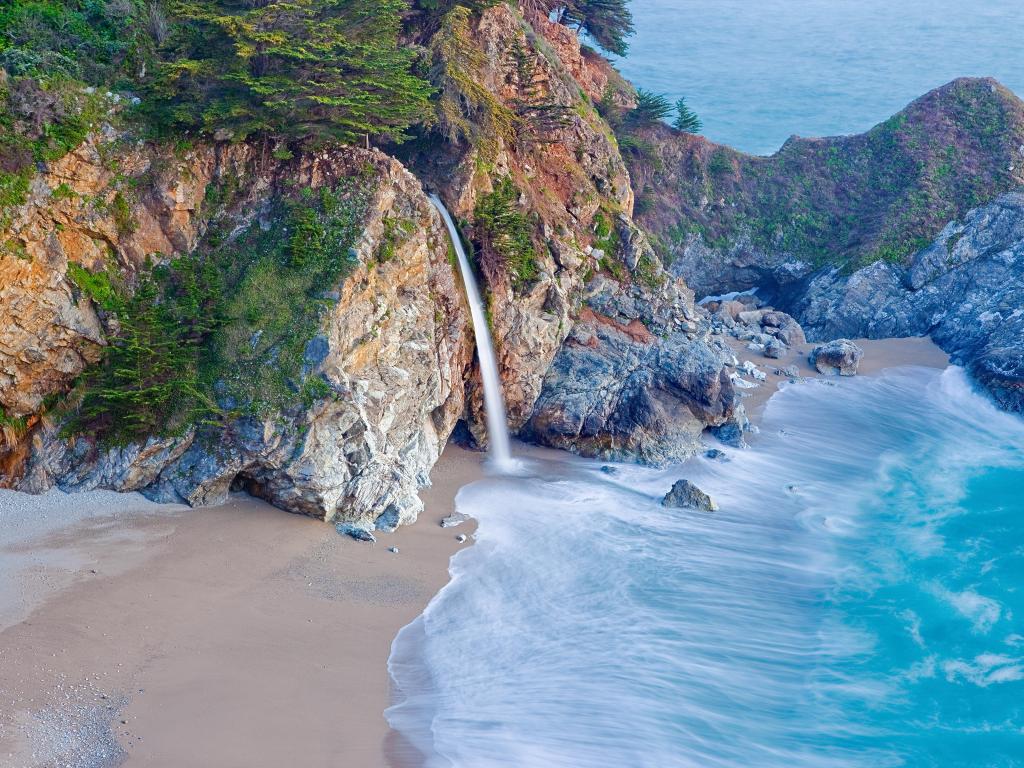 How to get there: Though some of the winding coastal roads can be challenging due to fog, this route is straightforward. Follow the Pacific Coast Highway/ CA Route 1 south from San Francisco, past Santa Cruz and Monterey, to Big Sur.
You could also extend this trip further along the Big Sur Coast to Slates Hot Springs.
Our highlights: Santa Cruz is the home of mainland surfing and conveniently located halfway along this route. Here you can visit the famed Steamer Lane Beach and learn more about the wave riders at the Santa Cruz Surfing Museum, housed inside a historic light house.
In addition to honeymooners and John Steinbeck enthusiasts, Monterey draws lovers of marine life from every generation to the world-class Monterey Bay Aquarium. Learn more about the ecosystems of the Pacific Ocean, from kelp forests and deep sea trenches to those adorable sea otters.
While this entire trip is jam packed with coastal views and innumerable curves to hug, the coast somehow becomes even more magnificent south of Carmel-by-the-Sea as you approach Big Sur.
This area where the mountains meet the sea has taken on a mythical quality in the imaginations of Californian road trippers.
You could swear you've found a lost island paradise at McWay Cove and the rock formations at Pfeiffer Beach are even more eye-catching when gilded by the setting sun.
Local gems: Just south of Half Moon Bay you'll find a series of breathtaking and relatively remote beaches, some of which have high sandstone cliffs perfect for dramatic beach photography.
If this trip is all about coastal charm, then leave plenty of time to explore San Gregorio, Pomponio, and Pescadero State Beaches as well as Pigeon Point Light Station just north of Santa Cruz.
Nestled between the abundant ocean and fertile Salinas Valley, Carmel-by-the-Sea and Monterey both have some fabulous dining options and a lunch stop in either town won't fail to disappoint.
If you really want to go all out for a fine-dining, farm-to-table experience, try La Bicyclette Restaurant in downtown Carmel.
Our travel tips: Given the population of the San Francisco Bay area, this route and the stops along it can get a bit crowded on the weekends and during summer holidays when the inland temperatures soar. If your schedule is flexible, try to make this a mid-week trip.
Best time to visit: Except in the most extreme storm surges, CA Highway 1 is open year-round, so you can do this trip whenever you find the time.
Contrary to what you might think, it is the summer months when San Francisco and the Monterey Peninsula experience the most fog. As long as you drive carefully, even the fog adds a certain mystique to this trip, so don't let it spoil any plans.
If you're hoping for clear ocean views, spring and fall are the best times to drive this route. Sometimes there's amazingly clear and warm weather in January as well, but it's hard to predict when.
Every September since 1958 jazz lovers flock to Monterey to hear musicians at the top of their game perform for a weekend at the Monterey Jazz Festival. If you like the genre, then this needs to be on your itinerary, if you're adverse to crowds and high prices, then consider another time to do this trip.
Click here to skip back to the top.
4. Monterey to Napa and Sonoma
3 hours 5 minutes (170 miles)
Difficulty level: Easy
Why you should take this trip: The epicurean heart of Northern California is shared between Napa and Sonoma. Being the state's most prized wine producing regions, Michelin Star restaurants and world class spas seem to be around every corner in these parallel, picturesque valleys.
Main stops on this road trip: After passing through garlicy Gilroy and the core of Silicon Valley, San Jose, you'll go through Oakland and San Rafael on your way to wine country.
How to get there: From Monterey, head inland towards Salinas where you'll hop on US Route 101 North. Take this to San Jose, then change onto Interstate 880 North through Oakland, where you'll merge onto Interstate 580 North, and follow that across the San Rafael Bridge.
After the bridge, meet back up with US 101 North. In Novato, exit onto CA Route 37 East and take that to Sears Point. CA Route 121 North will take you to both Sonoma and Napa.
Our highlights: On your way to the wine country, you'll drive through a unique delta region in the northern waters of the San Francisco Bay called the San Pablo Bay.
In the San Pablo Bay National Wildlife Refuge, you can see quirky sights like the "Lone Toilet" or hike meandering trails through the Sonoma Creek estuary. Keep an eye out for dozens of migratory bird species.
The first wine region you'll reach is Sonoma, which is home to California's oldest winery, Buena Vista. First established in 1857, the gorgeous stone tasting room of this winery gives it an established and refined ambiance. Another great winery with a more rustic feeling is St. Francis Winery, set in the rolling hills of Sonoma.
Sonoma still has many signs of its early Spanish Colonial history, like the Sonoma Plaza originally laid out and planted with trees in 1835.
Kitty corner to the plaza is Sonoma State Historic Park which includes the Mission San Francisco Solano where you can see a prime example of Mission style architecture that still influences building in the state.
On the other side of the Mayacamas Mountain Range you'll find Napa. Oozing sophistication and gourmet dining options, prepare for indulgence while you're here. In downtown Napa you'll find no shortage of tasting rooms and the surrounding hills are dotted with wineries.
Pine Ridge Vineyards has a lovely ambiance and pours a solid Cabernet. Domaine Carneros also takes advantage of the Tuscan-like environment of Napa and is housed in a mansion almost as grand as those built by the medieval families of Florence
Local gems: In case you'd like to walk off some of those glasses of Chardonnay or if you have an interest in one of California's most well-known authors, visit the Jack London State Historic Park, just north of Sonoma.
The old home and ranch once belonged to the "Call of the Wild" author who had a distinctive appreciation of nature. Here there are 20 miles of trails where you can hike, bike, and find your own inspiration.
Both Napa and Sonoma are known for exceptional produce. If you'd like to shop for fresh treats and gourmet preparations to pair with wine back home, then wander the aisles of the Oxbow Public Market in Napa.
Our travel tips: Bike rental places are quite popular in both valleys, in case you'd like to explore the vineyards on two wheels
Though the area can be occasionally drab in the winter, the off season has some unbeatable hotel prices. Unless you have a palate like a sommelier, the wine should taste the same in any season.
Best time to visit: The late spring and mid fall are two of the most beautiful times of the year in Napa and Sonoma. The surrounding hills hold on to a little bit of green from the winter rains in the spring and in the fall, the grape vines are alight with yellow and crimson hues.
During the summer in Napa there's an outdoor concert series hosted by Blue Note Napa called the Napa City Nights. Few things are finer in life than wine and music striving to out-do each other.
Click here to skip back to the top.
5. Pacific Coast Highway to Fort Bragg
4 hours 45 minutes (180 miles)
Difficulty level: Moderate
Why you should take this trip: Get a taste of the rugged, misty Northern California coast, with its towering redwoods, secluded beaches, and historic towns.
Main stops on this road trip: Starting in San Francisco, this route takes you past Muir Woods, Point Reyes National Seashore, Bodega Bay, Gualala, and Mendocino on your way to Fort Bragg.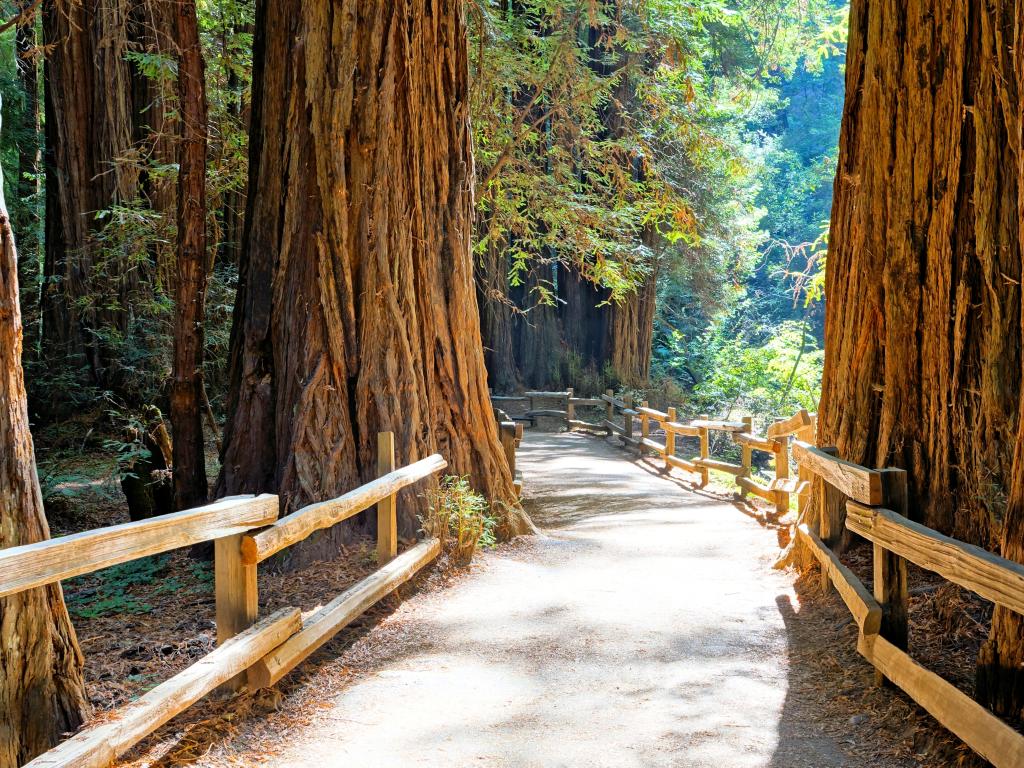 How to get there: From San Francisco, navigate to CA Route 1, also known as the Pacific Coast Highway. Take this across the Golden Gate Bridge and along the winding coast until you reach Fort Bragg.
Our highlights: Named for the turn of the century naturalist John Muir, the Muir Woods National Monument is a place overflowing with the wonder of nature that he spent his life advocating for.
It is one of the closest redwood groves to San Francisco, which can make the weekends crowded, but this is a must-see stop if you're making the trip during the week or during a less crowded season like winter.
Further north on the route you'll pass Point Arena. This seaside enclave is home to the Point Arena Lighthouse, a historic Landmark whose present form was built in 1908.
Dedicated volunteers maintain a small museum here where you can see some of the original pieces of the older lighthouse, like the Fresnel lens, which was used prior to the lighthouse's electrification.
Fort Bragg has a wonderfully walkable downtown area, that's slightly more built up and spread out than Mendocino. Yet the real treats of this area lie in the surrounding parks and beaches where miles of trails along pristine coastlines await you.
Just north of Fort Bragg, some of the best trails for wildlife viewing are in MacKerricher State Park. Here it's common to see dear, seals, and migrating whales in the winter. There's also a wooden boardwalk through a gorgeous cypress grove and thousands of tide pools filled with microcosms of ocean life.
Finally, do not leave Fort Bragg without visiting the Mendocino Coast Botanical Gardens. There's much more than first meets the eye here. Behind the humble entrance there's a 47-acre property spread over coastal hills, with trails leading to spectacular ocean views.
They feature rhododendron, dahlia, and other colorful flowers which bloom in different seasons.
Local gems: On your way to Fort Bragg, you'll pass a tiny coastal community called Gualala. Set around a gulch, here you can find artist colonies and gorgeous coastal trails in equal measure. Take the opportunity to feel like a giant along the Pygmy Forest Trail Loop in Salt Point State Park.
Our travel tips: Reservations for the botanical garden in Fort Bragg can be made ahead of time.
Best time to visit: If you want to walk in warmer weather and carry minimal layers, then the summer months are a great time to visit Fort Bragg. It is never too crowded, so it would also work for a last-minute trip.
Another popular season is the winter and early spring, from November to April, which is when the migrating whales can be seen from the coast. You can also go out on chartered whale watching boats to get a closer look at these majestic creatures.
Click here for our ultimate guide on the Pacific Coast Highway road trip itinerary.
READ MORE - Ultimate Pacific Coast Highway Road Trip Itinerary
Click here to skip back to the top.
6. San Francisco to Yosemite
3 hours 45 minutes (190 miles)
Difficulty level: Moderate
Why you should take this trip: Get out of the city to spend time in one of California's most cherished national parks and enjoy Gold Rush Era towns nestled in the Sierra foothills along the way.
Main stops on this road trip: On this route you'll pass Livermore, Tracy, Oakdale, Red Hills Recreational Management Area, and Groveland.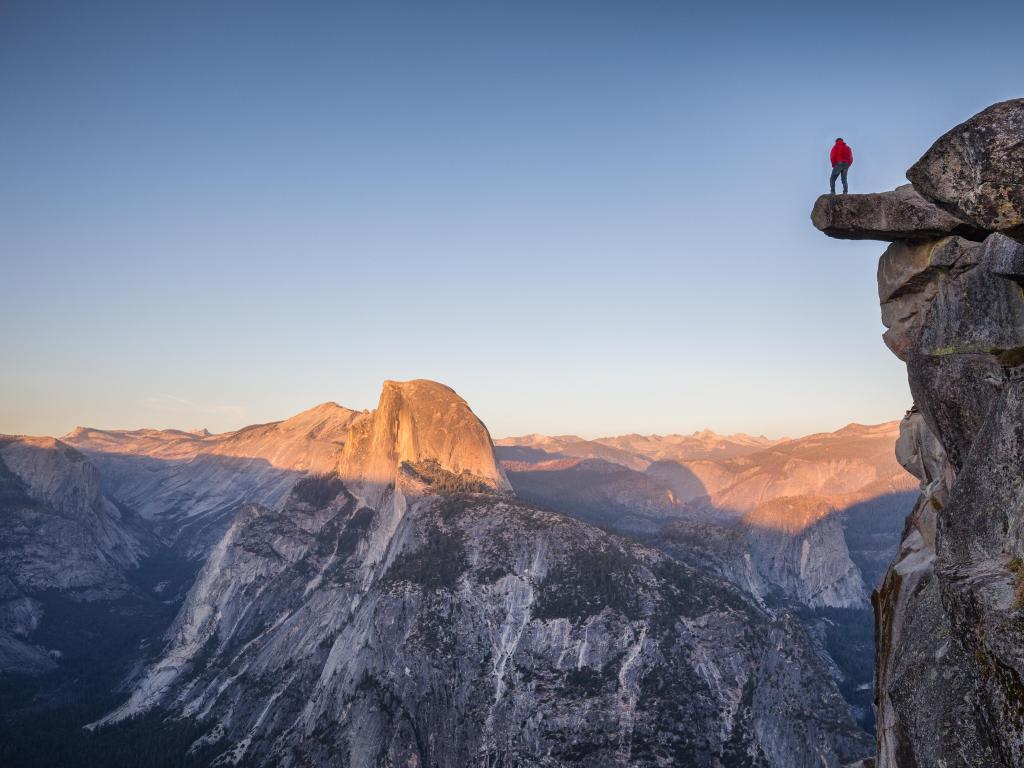 How to get there: Leave San Francisco via Interstate 80 over the Bay Bridge and immediately merge into Interstate 580 passing through Oakland and Livermore before changing on to Interstate 205 near Tracy.
This links up with CA Route 120 (CA-120) after a few miles in Manteca. Follow CA-120 all the way through Groveland, where it becomes Big Oak Flat Road and takes you into Yosemite Valley.
Our highlights: Touting itself as the Gateway to Yosemite, Groveland is a historic settlement in the Sierra Foothills that has various accommodation options in case you plan on staying outside the park.
At the very least, take time to visit the Gateway Museum to learn more about the goldmining and water management history of the area. Groveland also makes a good lunch spot.
The mega stars of the Yosemite Valley are of course the granite monoliths which have been meticulously carved by Glaciers to form the sheer cliffs that line the valley.
One of the best overlooks to take in the grander of Yosemite, including Half Dome, Yosemite Falls, and El Capitan, is Glacier Point. You can reach this overlook via a steep hike with innumerable switchbacks from the valley, or drive from Big Oak Flat Road to Glacier Point Road via Wawona Road, so you can take in the views without breaking a sweat.
A wonderful and accessible hike in Yosemite is the Valley Loop Trail. As the name suggests, this takes you in a 21 mile loop around the bottom of Yosemite Valley and past some superb viewpoints of the famous monoliths and waterfalls.
If you want to get a bit more up and personal with Yosemite's glorious waterfalls, hike the 7-mile Mist Trail past Vernal Fall to Nevada Fall. When the falls are at their peak, gushing over the granite cliffs, droplets envelope some sections of the trail making for a magical and refreshing hike.
Local gems: If you have time to meander on your way to Yosemite, there are quite a few hidden gems in between the East Bay Area and Groveland. In Oakdale there's an adorable Cowboy Museum which details this town's love of steer and rodeos that persists to this day.
Old ranches, like Willms Ranch just outside of Knights Ferry, dot the landscape and speak to California's Old West history.
Our travel tips: Yosemite is open year-round, but some roads like Tioga Road and Glacier Point Road are closed from November to May. Summer is the busiest season, due to school vacations.
Occasionally the park service imposes a reservation to drive into Yosemite via the Big Oak Flat and Wawona Road entrances, so check the website before you go or aim to visit during the week in the spring, winter, or fall.
There's a $35 seven-day pass for Yosemite as well as a $70 annual pass in case you are planning to make multiple trips in a year. These prices are calculated at the time of writing.
Best time to visit: One of the best times to visit Yosemite is in the late spring and early summer, before school lets out, because the waterfalls are at their peak flow.
In case you can make this trip in mid-to-late February, be sure to catch the firefall at Bridalveil Fall. During a few weeks each year the light of the setting sun sets this waterfall ablaze with amber light resembling molten gold.
READ MORE - Road Trip from San Francisco to Yosemite National Park
Click here to skip back to the top.
7. San Jose to Mendocino
3 hours 50 minutes (200 miles)
Difficulty level: Moderate
Why you should take this trip: Discover the inland and coastal charms of Northern California from the verdant surroundings of Mill Valley to picturesque Mendocino, which might have you doing double takes to check which coast you're on.
Main stops on this road trip: Some of the diverse cities and towns you'll pass on this trip include San Francisco, Mill Valley, Santa Rosa, and tiny Boonville.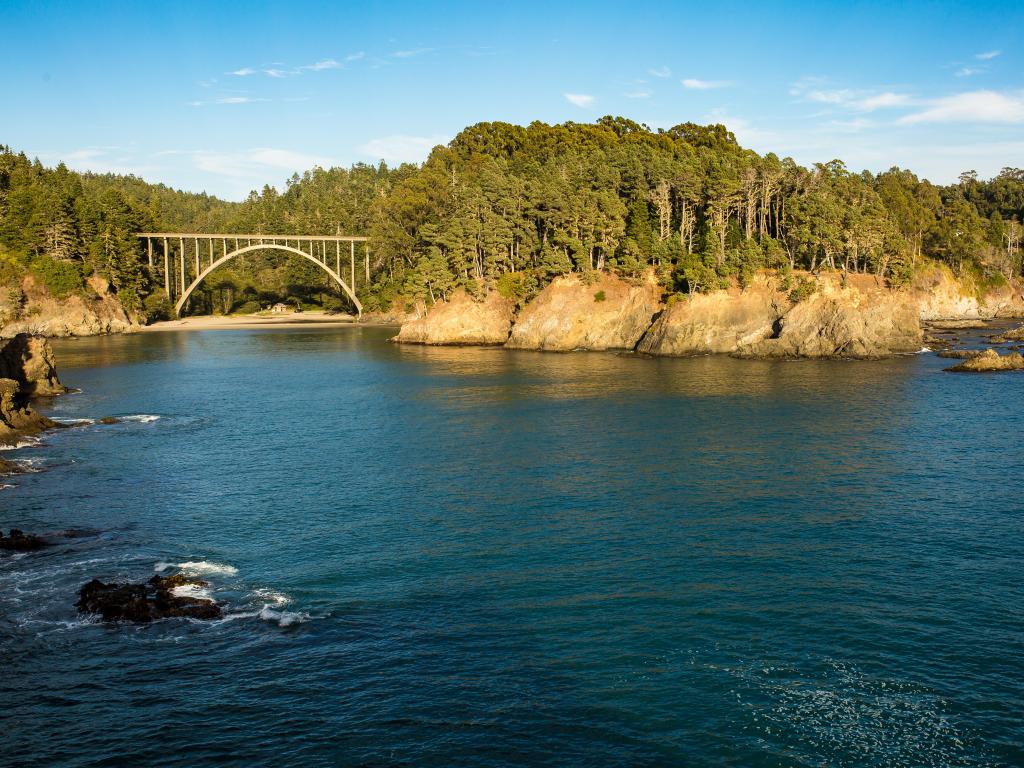 How to get there: Take Interstate 280 North from San Jose until it links up with US Route 101 North. Take this all the way along the San Francisco Peninsula and through the North Bay Area and Santa Rosa to Cloverdale. Find the CA Route 128 turn off and follow it all the way west to Mendocino.
Our highlights: The semi-urban hub and county seat of Sonoma County, Santa Rosa is worth a stop if you have the time. In addition to a great array of lunch options and wine tasting rooms, it is also where acclaimed cartoonist and Peanuts creator Charles Schulz lived and worked from 1969 until his death in 2000.
His work and legacy are preserved at the surprisingly fascinating Charles M. Schulz Museum just off U.S. Highway 101.
If you like craft beer and have spent any time in California, then hopefully you know of Anderson Valley Brewing Company and their delicious Boont Amber Ale.
Lucky for you, this route passes by the brewery's 30-acre Beer Park and taproom in Boonville along CA-128.Complete with an 18-hole Disc Golf course and occasional concerts, this place is like an ode to the funky, laid back spirit of Northern California.
Arriving in Mendocino is like a fresh breath of air. Filled will beautifully preserved Victorian homes and tall wooden water towers perched on a bluff, there are very few places on the West Coast that resemble it.
Take a few minutes to walk around the charming downtown and grab a bite to eat at one of the many California-fresh restaurants.
For morning walks, romantic sunsets, and amateur birdwatching, look no further than Mendocino Headlands State Park. Weathered cliffs and natural arches are the main highlights of this coastal scenery. If you're not scared of stairs, then you can walk all the way down to a secluded beach in the cove.
Local gems: Mendocino was initially built by people who had emigrated from the East Coast and elements of New England architecture abound in the town. The likeness is so striking that the producers of "Murder, She Wrote" chose to film many portions of the TV show set in a fictional Maine town here.
The building which featured most prominently in the series was the Blair House, which served as the exterior for protagonist Jessica Fletcher's home. This 1888 building is still standing and is maintained as an inn.
Our travel tips: North of San Francisco the population drops dramatically, so aside from long weekends and holidays, this isn't an area of the state overrun by tourists. This is a great last-minute trip to do where booking a fabulous place won't be a headache.
Anderson Valley Brewing Company is closed to visitors on Tuesday and Wednesday, so plan accordingly if you wanted to include this stop.
Best time to visit: Though it might get a bit drizzly in the winter, this is a trip you can do at any time of the year, with some of the clearest weather coming in the spring and fall.
The town and county of Mendocino host various festivals throughout the year. Winter is known for whale watching, in June there's the Mendocino Film Festival, and there's events highlighting the area's fantastic wine throughout the year.
Click here to skip back to the top.
8. Oakhurst to Nevada City
4 hours 20 minutes (200 miles)
Difficulty level: Moderate
Why you should take this trip: Originally built during the Gold Rush, the modern Green Rush has led to a sustained cultural and culinary revitalization of this charming Sierra town.
Main stops on this road trip: On this trip there's no shortage of rustic and historic towns along the way. Consider stopping by Mariposa, Coulterville, San Andreas, Granite Bay, Auburn, and Grass Valley along the way.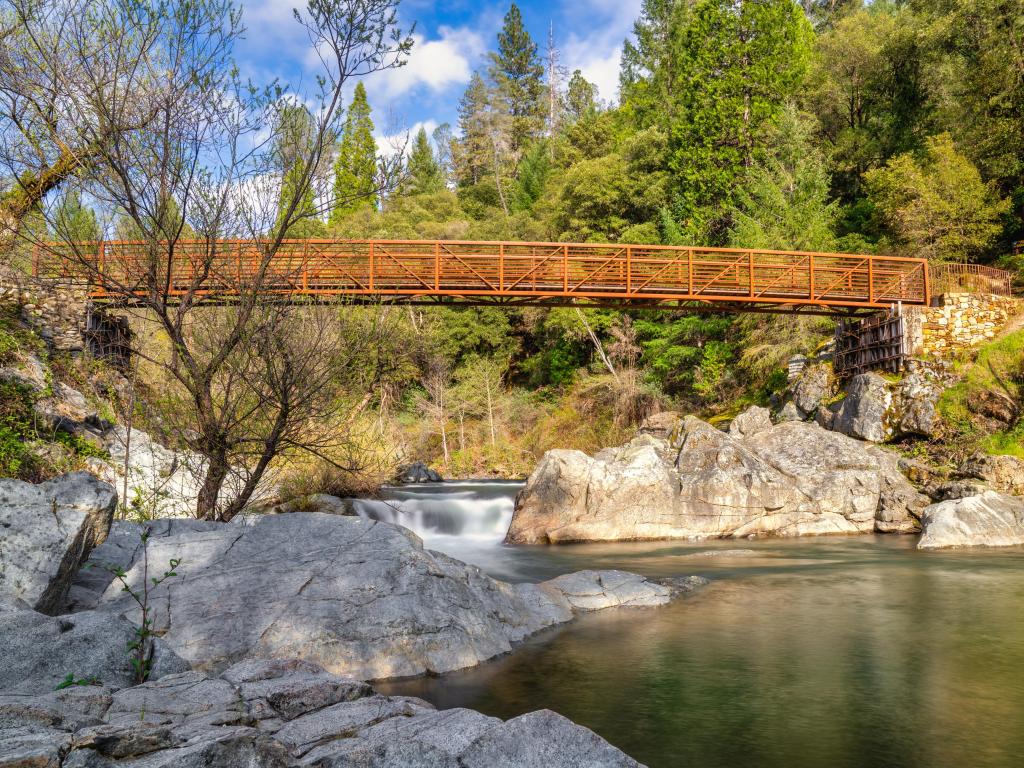 How to get there: CA Route 49 (CA-49) starts in Oakhurst, and you'll take most of the way on this route. Follow CA-49 until Moccasin, where you'll change onto CA Route 120, drive through Copperopolis until you re-join CA-49 in San Andreas.
A few miles north of there, take a left briefly onto CA Route 16, then a right onto Latrobe Road. Drive along small roads through Granite Bay until you hop onto CA-49 for a final time in Auburn, making your way through Grass Valley before you reach Nevada City.
Our highlights: On your way to Nevada City you'll pass by Granite Bay and Folsom Lake State Recreation Area. Whether you just need a place to stretch your legs, or you'd like to stay here a night under the stars, there's plenty to do here including swimming, hiking, and fishing.
Nevada City has a well-preserved downtown area with historic buildings and a varied local dining scene which prominently features healthy and fresh options.
Being nestled in the Sierras, there are tons of hiking trails in town and nearby. The Deer Creek Tribute Trail, which goes over a gorgeous suspension bridge nestled in the woods, is walking distance from downtown.
Just 20 miles outside town you can visit the South Yuba River State Park and lounge on huge granite boulders before plunging into crystal clear swimming holes.
During the height of the Gold Rush, towns like Nevada City served as important transport hubs. At the Nevada County Narrow Gauge Railroad Museum this colorful and interesting logistical history is on full display and proudly curated by dedicated volunteers.
They have several vintage locomotives on display and offer occasional rides, call ahead to secure your spot.
Local gems: A real treat at the edge of the tiny downtown in Nevada City is the Miners Foundry Cultural Center. Throughout the year this unique space with vaulted ceilings hosts concerts, craft fairs, and other community events. Check their website and try to plan your trip to coincide with a lively night out here.
Our travel tips: While Nevada City occasionally gets winter snow and smaller, country roads might face winter closures, the main route into town, CA-49, is open year-round.
Best time to visit: Nevada City really comes alive during the summer. Given the altitude, it isn't quite as hot as Sacramento and other cities in the lowlands, but it's hot enough to really enjoy a cold dip in the river.
This is a great place to experience summer magic in the Sierras without the crowds of Tahoe and Yosemite.
Click here to skip back to the top.
9. Sonora-North Yosemite Loop
6 hours (230 miles)
Difficulty level: Ambitious
Why you should take this trip: On this loop trip you'll get to see some spectacular High Sierra scenery including an entrance to Yosemite National Park that most Californian visitors miss out on.
Main stops on this road trip: This route begins and ends in Sonora, looping through Twain Harte, Cold Springs, Pinecrest Lake, Sonora Junction, Lake Mono, Lee Vining, Tioga Pass, Tuolumne Meadows (Yosemite), and Groveland.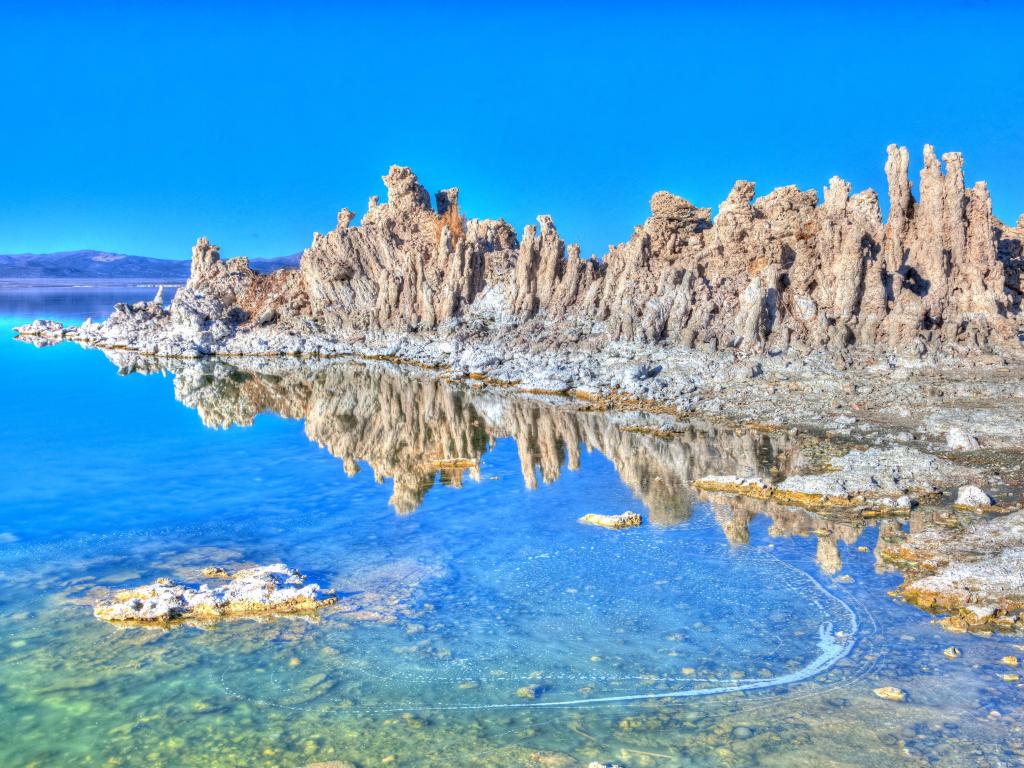 How to get there: You can get to Sonora from Sacramento via CA Routes 16 and 49; from Stockton via CA Routes 4 and 49; and from Modesto via CA Routes 120 and 108.
Once you're in Sonora, you can drive this route in either direction, but we'll describe it in a clockwise direction so that you'll enter Yosemite in the east, via Tioga Pass.
From Sonora, head northeast along CA Route 108 through Twain Harte, past Pinecrest Lake, all the way to Sonora Junction. Then take US Route 395 South through Bridgeport and the high-altitude badlands to Mono City and Mono Lake. This is the halfway point of the route.
In Lee Vining, at the edge of Mono Lake, start heading west on CA Route 120/Tioga Road over Tioga Pass and into Tuolumne Meadows and Yosemite. Take this all the way to Groveland.
Here, you can take the smaller Wards Ferry Road over Wards Ferry Bridge all the way back to Sonora.
Our highlights: Just before you get to Sonora Junction, you'll drive over the impressive Sonora Pass. At 9,624 feet above sea level, it is the second highest pass in California (you'll be driving over the highest later on this route).
Here the Pacific Crest Trail also crosses the pass, in case you wanted to hike a few miles on this mountain path synonymous with adventure.
Of course, there are plenty of breathtaking views from up on high, but one of the best viewpoints is a little further down the road, the Leavitt Falls Vista Point in the Toyiabe National Forest.
Before this loop curves back west through Yosemite, take some time to admire ancient Mono Lake and its unique tufa formations. This saline lake is approximately 1 million years old.
Near Lee Vining you can find the Mono Basic Scenic Area Visitor Center to learn more about this area's extensive natural history and conservation efforts.
On a trip filled with as many spectacular mountain views as this one, it can be hard to stand out as "scenic" but the stretch of road from Lee Vining to Tioga Pass is simply incredible.
After passing through a canyon with sheer cliffs you'll clear California's highest mountain pass before dipping into the verdant boundaries of Yosemite.
Prepare for one of the most idyllic picnics of your life in Tuolumne Meadows. Even at the height of summer this lush, high altitude clearing and river are not nearly as crowded as Yosemite Valley to the south.
The Cathedral Lakes Trailhead and another section of the Pacific Crest Trail are nearby, so this is another wonderful place for a day hike.
Local gems: On either side of CA Route 108 you'll be passing through Stanislaus National Forest. There are too many great trails and spots to explore along this route, but two that stood out to us were Pinecrest Lake Trail, near Strawberry, and Trail of the Gargoyles, near Bumblebee. You'll swear that those naturally carved granite figures get into some mischief at night.
Between Bridgeport and Mono City, about 10 miles along tiny CA Route 270, there's an abandoned gold mining town that has been preserved as Bodie State Historic Park. Who doesn't love wandering around a ghost town and imagining all the lives lived there?
After so many miles of rugged mountain vistas and sun-soaked hikes, a great place to relax and enjoy a laid back afternoon is Indigeny Reserve, an apple orchard and cider maker about 5 miles from downtown. Their hard cider is hard to resist on a hot day.
Our travel tips: The beauty of this trip is the isolation. Not nearly as many people approach Yosemite from the east as they do from the west, so you're not likely to get stuck in traffic on this route.
Also given the isolation, be prepared just in case you do get stuck with a flat tire or surprise storm. Bring plenty of extra water, clothes, snacks, first aid kit, and a flashlight for emergencies.
Though the mileage isn't too high with this trip, the speed limit is sometimes as low as 25 miles per hour, so leave plenty of time to drive safely and stop and enjoy the ample overlooks.
Best time to visit: This is best suited for a summer trip. Given the number of high altitude mountain passes that this route involves, it is only possible to do this trip from the late spring through the early fall. Both Highways 108 and 120 are regularly closed from November to May each year.
After Tioga Pass on Tioga Road, you will come to Yosemite's Entrance and you'll have to pay to drive through the park. The most affordable pass for one car is a seven-day pass which costs $35 (calculated at the time of writing).
Click here to skip back to the top.
10. Modesto to Sierra Hot Springs
via Historic Highway 49
6 hours 15 minutes (260 miles)
Difficulty level: Ambitious
Why you should take this trip: Also known as the Gold Chain Highway, CA Highway 49 winds through the pine-scented Sierras, connecting historic Gold Rush towns and modern attractions like wineries and hot springs along the way.
Main stops on this road trip: This route includes every major Gold Rush town in the Sierra foothills like Sonora, Angels Camp, Sutter Creek, Placerville, Auburn, Nevada City and Sierraville.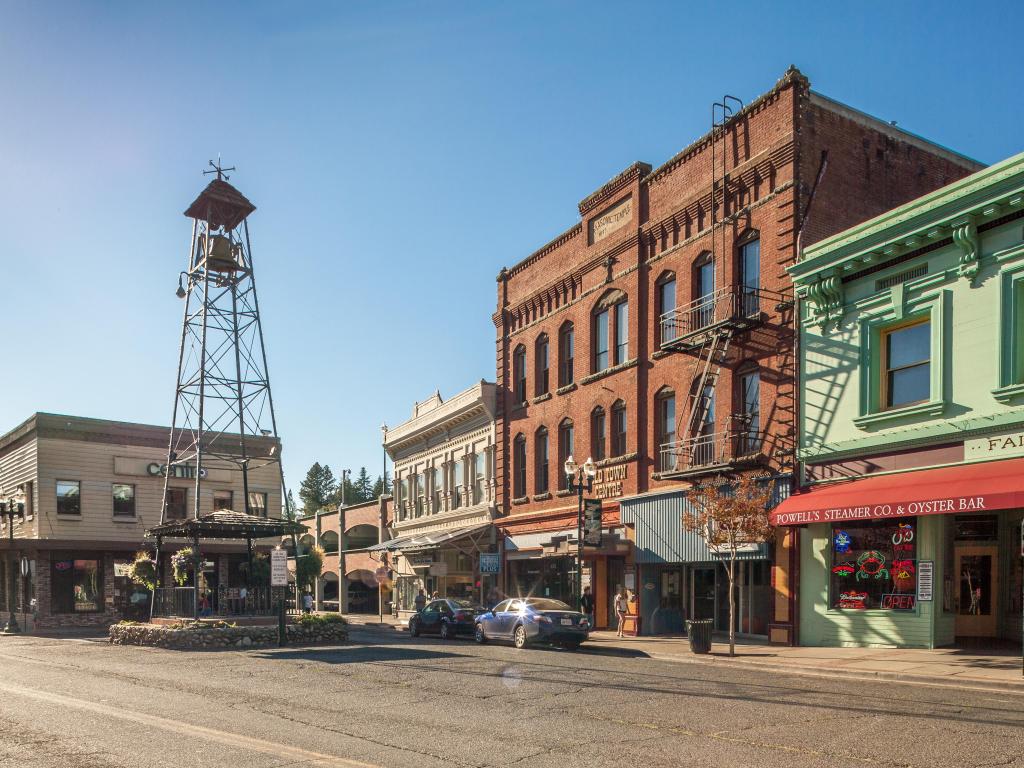 How to get there: From Modesto, follow CA Route 180 East to Sonora. Here you'll get on the Historic Highway 49 and head north through Sutter Creek, Placerville, Auburn, and Nevada City, eventually winding up in Sierraville.
Our highlights: One of the most interesting things about Gold Rush history is the 19th century technology which made the extraction and processing of gold possible. At Knight's Foundry in Sutter Creek, the power of water was harnessed to run a metal forge for all the miners' metallurgical needs.
Sutter's Creek is also a budding wine region in the Sierra Foothills, so after a tour of the foundry, relax at one of the tasting rooms in town or at the elegant Bella Grace Vineyards.
Further along the Gold Chain highway you'll come to Placerville. This town has a wonderfully preserved historic downtown which speaks to Placerville's place as the Hub of the Mother Lode.
One of the town's oldest buildings, Fountain & Tallman Soda Works, built in 1852, houses the Placerville Historical Museum. With its thick "rock rubble" style walls and deep cellars to keep their refreshments cool, there's a lot to learn here about the simple comforts of the hard life of a 19th Century miner.
In case you'd also like to see an actual gold mine on this trip, also check out the Gold Bug Park and Mine, about a mile from downtown Placerville.
Auburn is another quaint town brimming with history and situated in the beautiful environs of the Sierra foothills. The anchor of the downtown area is the Placer County Courthouse which has been serving the area since 1898. This working courthouse has a museum and offer guided tours of the premises.
Near Auburn there are also wonderful hikes in the hills along the North Fork American River, where you can also take a refreshing swim on a hot day or even go rafting.
Quite literally at the end of the road is Sierraville. This tiny mountain town has sweeping views as well as wide open spaces where ranchers still make a living grazing cattle. There are developed campsites and places to hike nearby.
Local gems: A unique treat in this corner of California is Sierra Hot Springs, a clothing optional resort and retreat center built around several natural hot springs, beautifully situated in an alpine valley. This is not your typical resort, and it will give you a chance to fully unwind and savor the magic of the Sierras.
Our travel tips: Unlike some of the other Sierra roads, CA Route 49/Gold Chain Highway stays open year-round. Still, it does go over 6,000 feet at some places and can get icy in the winter. If you do make this trip in the winter, try to bring a car with AWD and keep tire chains in the trunk, just in case.
This route also passes through Nevada City, so look at the highlights from trip #6 up above in case you also wanted to explore this gorgeous town as well on this trip.
Best time to visit: This trip is best for the late spring and early summer when the weather is warm and the snowmelt means any rivers and waterfalls along the way will actually have water in them.
Many of the cities along the Golden Chain Highway are also agricultural hubs and have lovely harvest festivals, so check the respective town websites if you plan on making this trip in the fall.
Click here to skip back to the top.
11. Bodega Bay to Redwood National and State Parks
6 hours 20 minutes (280 miles)
Difficulty level: Ambitious
Why you should take this trip: This is the trip to take if you've had a taste of the Northern California environment and culture and crave more. Go beyond the craggy coast of Mendocino County to the magical, old-growth "Redwood Curtain" of Humboldt County.
Main stops on this road trip: After passing the town of Mendocino, you'll go inland to Leggett, then drive along the "Avenue of the Giants" to Eureka, Arcata, and the redwoods.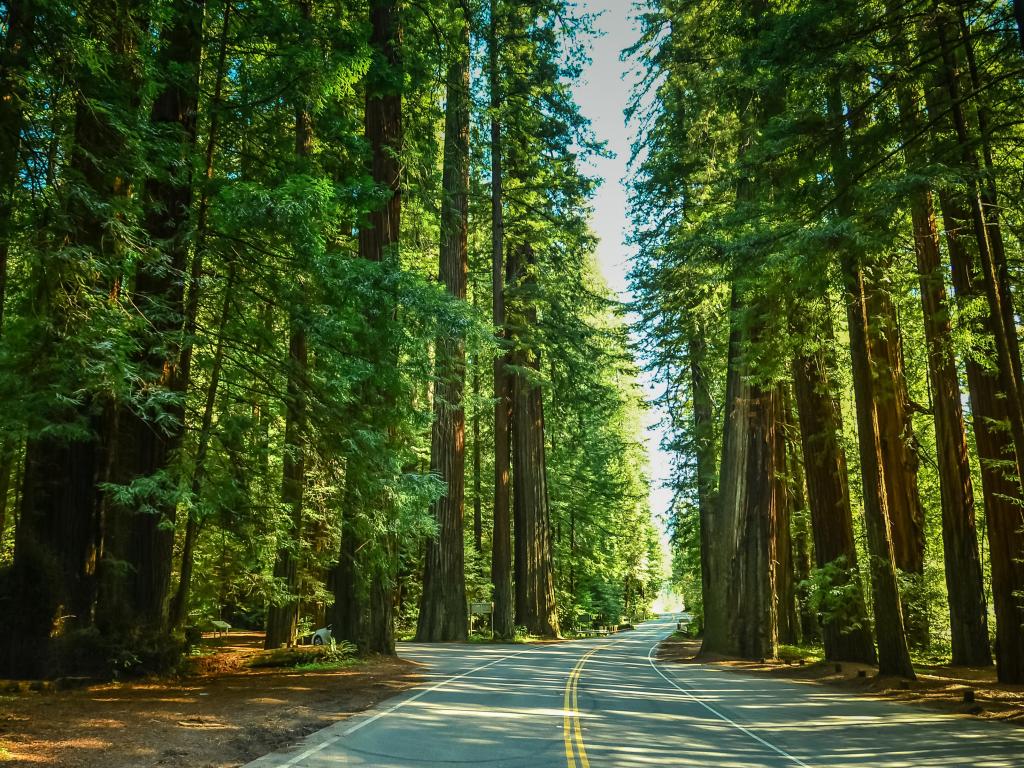 How to get there: From Bodega Bay head north on CA Route 1/Pacific Coast Highway all the way to Leggett where it joins with US Route 101. Take US-101 North through the section of the highway managed by the state called the Avenue of Giants.
The road turns back into US-101 North and heads past the coastal towns of Eureka and Arcata, taking you to Orick and the entrance to Redwood National and State Parks.
Our highlights: Similar to the Pacific Coast Highway route, with this trip much of the journey is the destination. This is especially true for the Avenue of Giants, also known as CA Route 254, a 31-mile stretch of highway that will leave you awestruck.
Aside from the paltry two-lane highway, your entire visual field is filled with the towering, tawny, costal redwood trees and their evergreen leaves.
In addition to the abundant forests and trails of Humboldt County, there is also an abundance of eccentric communities that have grown alongside traditional logging communities.
In Eureka, the historic waterfront is peppered with ornate Victorian mansions built by prosperous lumber tycoons and in Arcata it's not unusual to find Samba dancers, jugglers, jewelry makers, or a farmer's market in full swing along the well-maintained plaza downtown.
Few beaches feel at the same time remote and accessible as Trinidad State Beach. Marvel at the stubborn outcrops which refuse to be subdued by the crashing waves and watch an unforgettable sunset on the protected beach.
At the northernmost point of this journey you'll find Redwood National and State Parks. Even before forest bathing was a fad, people here have been taking refuge amongst these tranquil giants for centuries.
A must-see feature of this park is Fern Canyon, near Orick, which has a feeling like it has been lost in time; as if a lumbering mammoth might come ambling towards you at any moment. Another top hiking spot in this area is Lady Bird Johnson Grove, a gorgeous 1.4 mile trail through the sequoias.
Local gems: We think most of Arcata is a hidden gem in itself but one place we dream of going back to is Café Mokka. This quirky café, styled as if inhabited by elves or other forest dwellers, also has hot tubs and saunas in their courtyard.
If you really want to unwind on the North Coast, then book a traditional Finnish sauna ahead of your visit.
Our travel tips: This is yet another trip you can really make any time of the year. Since it is a temperate rainforest, there's never snow, but a fair amount of mist and drizzle in the winter and early spring.
Even the light grey weather can accentuate the beauty of the redwood forests. To keep dry, dress in layers, pack a light rain jacket and waterproof boots if you have them.
Best time to visit: During a summer trip you'll have a chance to catch of festivals and outdoor events. In June Arcata hosts a Bay Oyster Festival and in August there's a concert series in the Plaza.
By far one of the most memorable events to catch here is the Kinetic Grand Championship, a moving sculpture race also known as "The Triathlon of the Art World" held here every Memorial Day Weekend in May.
Click here to skip back to the top.
12. Sacramento to Lassen Volcanic National Park and Pluto's Cave
6 hours (310 miles)
Difficulty level: Ambitious
Why you should take this trip: Take a trip along remote mountain roads to the beginning of the Cascade Mountain Range in an area of Northern California shaped by volcanic activity that continues to this day.
Main stops on this road trip: On this trip you'll have a chance to stop and explore Yuba City, Chico, Red Bluff, Lassen Volcanic National Park, Burney Falls, Mount Shasta, Lake Shasta, and Pluto's Cave.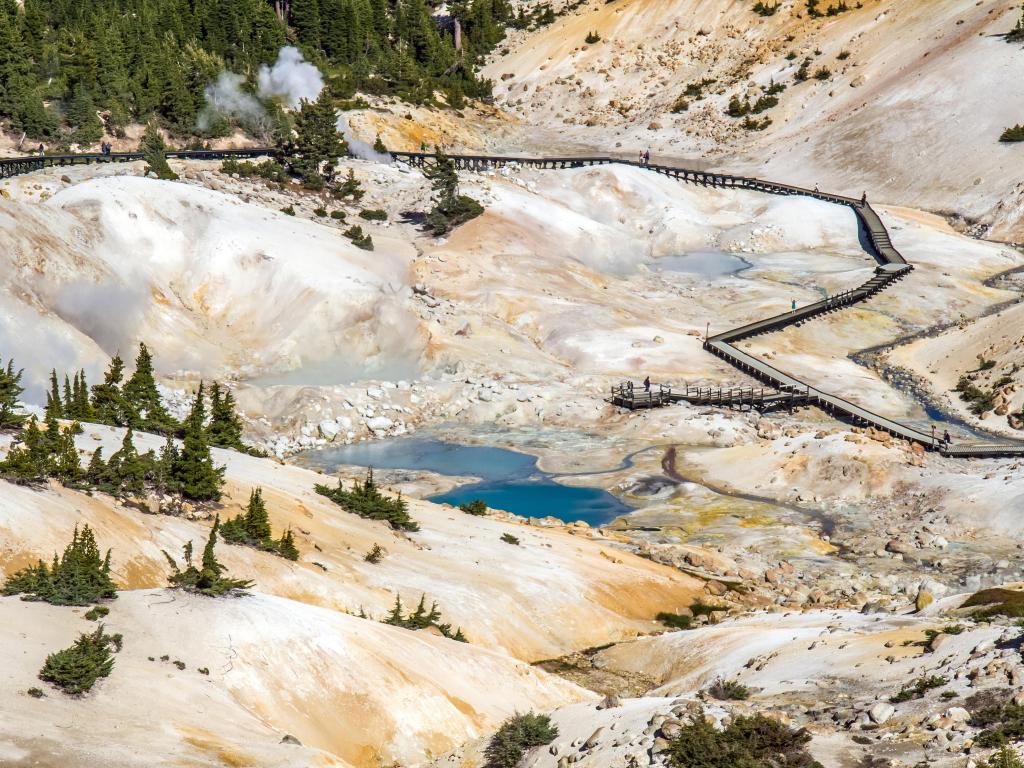 How to get there: Drive north from Sacramento along CA route 99 passing through Yuba City and Chico before you take a right onto CA Route 36 East in Red Bluff.
Take this road to Dales, and then take the meandering Long Road to Shingletown and CA Route 44 East, which goes into Lassen Volcanic National Park.
From there, continue north until you pass Old Station and hop on the Volcanic Legacy Scenic Byway on Route 89 to get to Mount Shasta. Finally, take Interstate 5 North to US Route 97 which leads to Lake Shasta and Pluto's Cave in the back country.
Our highlights: If you're making this trip over a few days we think one of them should be spent in Chico. This often-overlooked town in Butte County is as adorable as its name suggests. In addition to the well-established Sierra Nevada Brewing Co.
There are some great regional parks, including Bidwell Park, with trails leading back into the bluffs and along scenic rivers. At Bidwell Mansion, you can go back in time with knowledgeable docents and learn more about the area's history.
In some sense, Lassen Volcanic National Park is like California's answer to Yellowstone, and it attracts its fair share of "geotourists".
While there aren't as many thermal features, some of them, like Sulphur Works, are accessible from the main road, and others, like the comically named Bumpass Hell, are a short hike into the mountainous area and worth the extra effort to get there.
On your way from Lassen to the trails surrounding majestic Mount Shasta, you'll pass Burney Falls. Keep your eyes out for this one because it is one of the most captivating and less-known waterfalls we have ever seen. After a mile hike into the woods, countless streams emerge from the thickly forested cliff, crashing down into the clear pool below.
Hidden near the northern face of towering Mount Shasta is a collapsed lava tube known as Pluto's Cave. You can hike about 1,000 feet into the cavern after a mile hike from the road through some striking badlands.
While you won't find any chained captives as there are in the famous allegory, there are plenty of bats and other wildlife living here.
Local gems: It's often touted that Northern California is home to more artists per capita than anywhere else in the U.S. Just of Route 97, not far from Pluto's Cave, you can see some work of local artists at the Living Memorial Sculpture Garden.
Founded by veterans, these towering human figures in the wilderness remind us not to take peace for granted.
Our travel tips: Many of the trails in Lassen Volcanic National Park are only open in the summer and fall due to heavy snow, but Sulphur Works is accessible most of the year and is located near the park's southwestern entrance.
Keep in mind that Lassen Volcanic National Park is an active volcanic area. Follow signs and stay on trails to prevent getting burnt by hidden steam vents.
You'll need a flashlight for your hike into Pluto's cave.
Best time to visit: Due to cold winters with lots of snowfall, its best to do this trip in the summer or early fall, when there are flecks of color throughout the forest.
Click here to skip back to the top.
13. Eureka to Lava Beds National Monument
via Redding
6 hours 5 minutes (320 miles)
Difficulty level: Ambitious
Why you should take this trip: This trip begins behind the coastal Redwood Curtain in Humboldt County and takes you far off the beaten path to one of the most remote volcanic areas in the north-east corner of the state.
Main stops on this road trip: Some possible stops you could make on this trip include Arcata, Willow Creek, Redding, Bieber, and Modoc National Forest.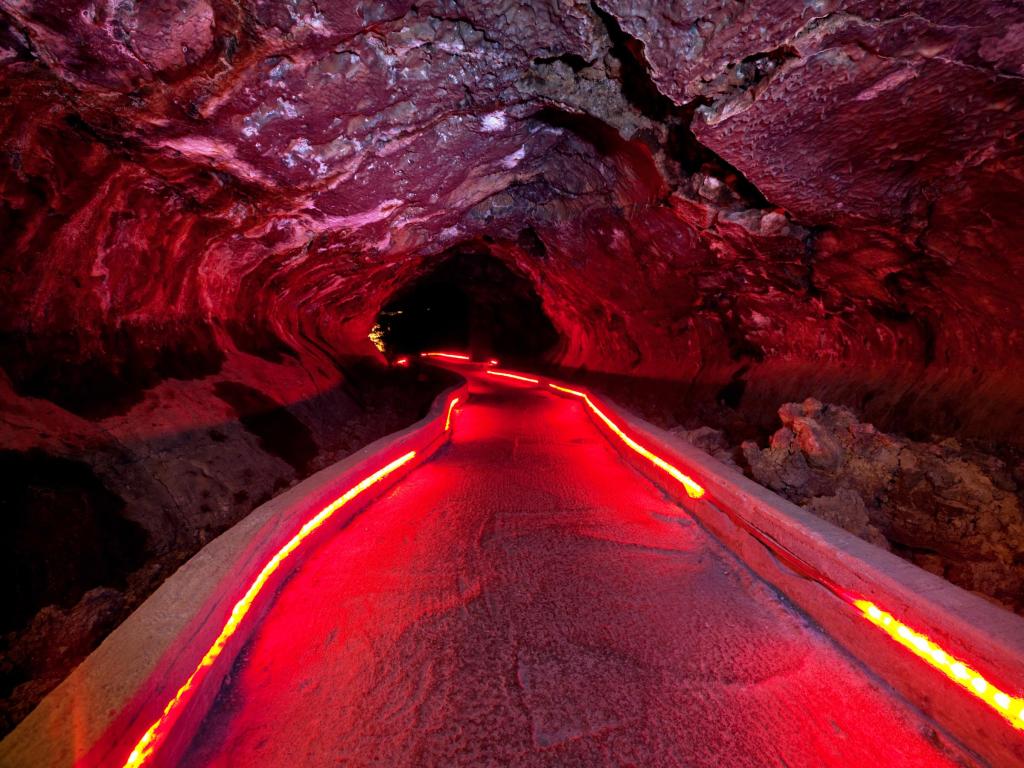 How to get there: From Eureka, hop briefly on US Route 101 North to Arcata, where you'll begin your eastward journey on CA Route 299. Take this winding, remote road past Redding to Bieber, where you'll take a left on Bieber Lookout Road and drive north to Modoc National Forest.
From here take CA Route 139 to Tionesta and the entrance to Lava Beds National Monument.
Our highlights: Redding is the most populous town in California north of Sacramento and serves as a regional hub. The rustic downtown has some tasty local restaurants and microbreweries.
Stop by one to rub elbows with the locals and get tips on the best places to hike, ride ATVs, and enjoy the area's beautiful surroundings.
If some places in Modoc National Forest make you feel like you're on another planet, you're not alone. NASA used to train astronauts for moon landing in the pumice highlands of the park.
The Medicine Lake Highlands are particularly striking; trails wander through sugar pines and signs of ancient volcanic activity can be seen in the abundant and shiny black obsidian strewn about the landscape. There are plenty of campgrounds here, making it a great alternative to more crowded parks.
Lava Beds National Monument is filled with twisting subterranean tubes carved by molten lava which flowed from the Medicine Lake shield volcano hundreds of thousands of years ago.
One of the best things about this park, in addition to the sheer variety of caves, is the freedom you have to explore them. It's best to get oriented at the visitor center, but this is a very "choose you own adventure" kind of park.
Local gems: At the eastern edge of Lava Beds National Monument, near Tule Lake, you have a chance to see some of the best preserved Native American rock carvings in all of California at Petroglyph Point.
Mostly composed of geometric patterns, rather than zoomorphic figures, it is estimated that these carvings made by the Modoc peoples could be up to 6,000 years old!
Our travel tips: You need to reserve a caving permit to explore the lava tubes of Lava Beds National Monument. This can be done ahead of time through their website free of cost.
Be sure to bring a flashlight, or preferably a headlamp, to explore the caves and lava tubes.
Best time to visit: This is another trip best suited for the late spring and summer months. When many places in the Sierras get crowded, you'll still find opportunities for mountain adventure without the crowds in Modoc County.
If you plan to make this trip in the fall, try to catch the Redding Roots Revival music festival in September. It's always a lively and welcoming event.
Click here to skip back to the top.
14. Santa Cruz to Shelter Cove
8 hours 35 minutes (340 miles)
Difficulty level: Ambitious
Why you should take this trip: Starting at the northern edge of the central Californian coast, this is the most extensive coastal trip on this list. See how the landscape transforms as you make your way along the Pacific Coast Highway to Shelter Cove.
Main stops on this road trip: This trip could potentially incorporate all the stops on the Pacific Coast Highway trip, like Bodega By and Fort Bragg, and a few coastal towns south of San Francisco like Half Moon Bay. It also brings you to the King Range National Conservation Area and Lost Coast.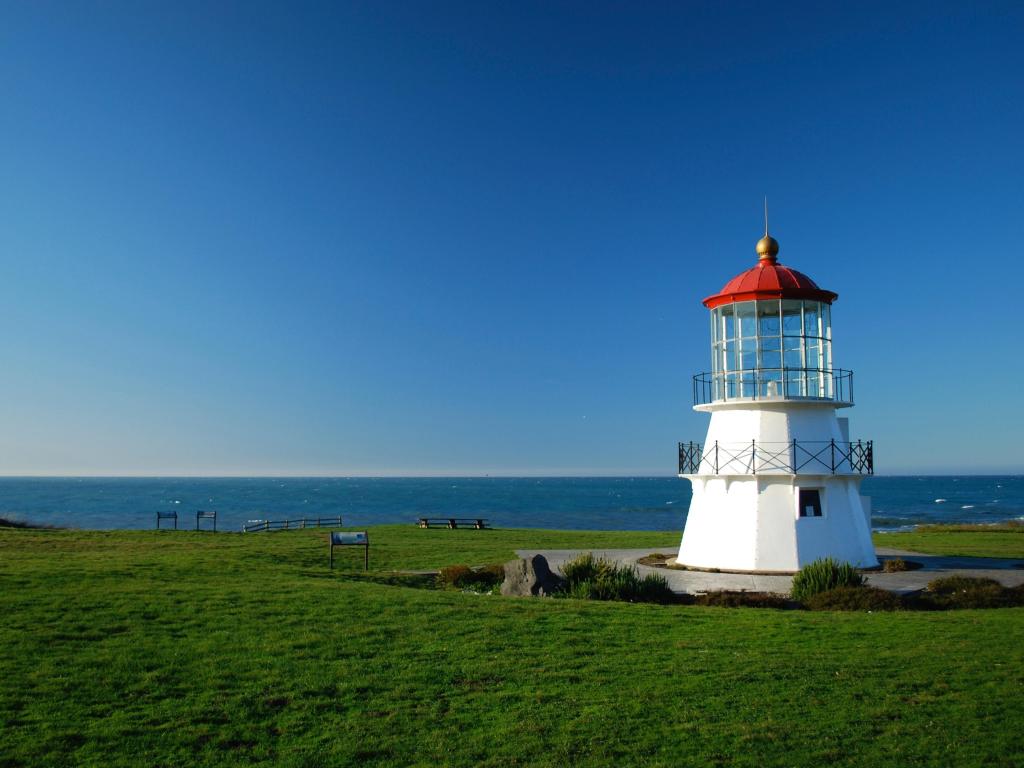 How to get there: Take CA Highway 1 North all the way from Santa Cruz, past Fort Bragg, to Leggett where it merges with US Route 101 North. Stay on this road for a few miles, then exit onto Redwood Drive in Garberville. Take this to Briceland Road which winds back towards the coast and Shelter Cove Road.
Our highlights: Shelter Cove is situated in one of the least developed parts of the Californian coast between Mendocino and Humboldt Counties known as the Lost Coast. Not even the Pacific Coast Highway reaches this nearly untouched landscape.
Shelter Cove is only accessible via Shelter Cove Road and a tiny regional airport.
Situated in the King Range Mountains, there are plenty of hiking opportunities around Shelter Cove. From here you could hike sections of the Lost Coast Trail but be sure to check the weather beforehand. You don't want to get caught in a torrential rainstorm out here!
A less intrepid adventure is the short hike to Black Sands Beach at the northern edge of Shelter Cove. The dark pebbles and sand of this beach add a layer of depth to the familiar coastal scenery. As you can imagine, sunsets are phenomenal here and you might even spot a few sea otters.
A historical curio in Shelter cove is the Cape Mendocino Lighthouse which was moved here after the lighthouse was decommissioned. It is lovingly cared for by local volunteers and there are signs along the trail that detail the little lighthouse's interesting history in one of the most isolated places in California.
Local gems: In Thorn Junction, where Briceland Road bends to the south, you can follow it for about 10 miles to reach Redwoods Monastery, a sanctuary and contemplative space maintained by Roman Catholic nuns.
Check their website to see if they are open to visitors, but if you get the chance to see this oasis within an oasis, don't miss it!
Our travel tips: Many of the highlights from the trips above to Mendocino and Fort Bragg also apply here. Think of including some of those stops as part of a longer trip spread out over several coastal towns.
Be prepared for some back country roads as you make your way from Highway 101 to Shelter Cove.
Pack lots of layers, the weather can change quickly here, and you never know when the fog might roll in.
Best time to visit: For clear weather, spring and fall are the best seasons to visit Shelter Cove. Especially in the spring there are all kinds of wildflowers along the mountain trails.