Road Trip from San Francisco to Joshua Tree National Park
You really are spoilt for choice when deciding how to travel between San Francisco and Joshua Tree National Park. The journey is packed with lush forests, crystal clear waters, epic city stops and renowned national parks. Both Lake Tahoe and Pacific Coast Highway Routes will take your breath away.
The 600-mile trip from San Francisco to Joshua Tree National Park takes 13 hours. Lake Tahoe Route passes Yosemite, Death Valley, Topaz Lake, with Mojave Park detour, or travel the Pacific Coast to Monterey, Big Sur, Pismo, Los Angeles and Palm Springs.
Travel either of these impressive and memorable scenic routes and you can be sure that it will be difficult to tear yourself away from each stop. Continue reading to see what we recommend seeing and doing on this epic trip.
How far is Joshua Tree National Park from San Francisco, and how long will the road trip take?
Comparison of road trip routes between San Francisco and Joshua Tree National Park

| Route | Distance | Driving Time |
| --- | --- | --- |
| Lake Tahoe Route | 720 miles | 13 hours 15 minutes |
| Pacific Coast Highway Route | 600 miles | 13 hours 10 minutes |
Take the Lake Tahoe Route and you will cover 720 miles taking around 13 hours to complete. You can always add on the option to detour to Mojave National Preserve, a couple of hours east of Barstow, to hike this impressive landscape.
The incredibly scenic Pacific Coast Highway Route covers a shorter distance of 300 miles, however, it takes the same amount of time at around 13 hours.
With so many incredible sights along the way, we suggest taking 3-4 days to take it all in and making the most of this trip.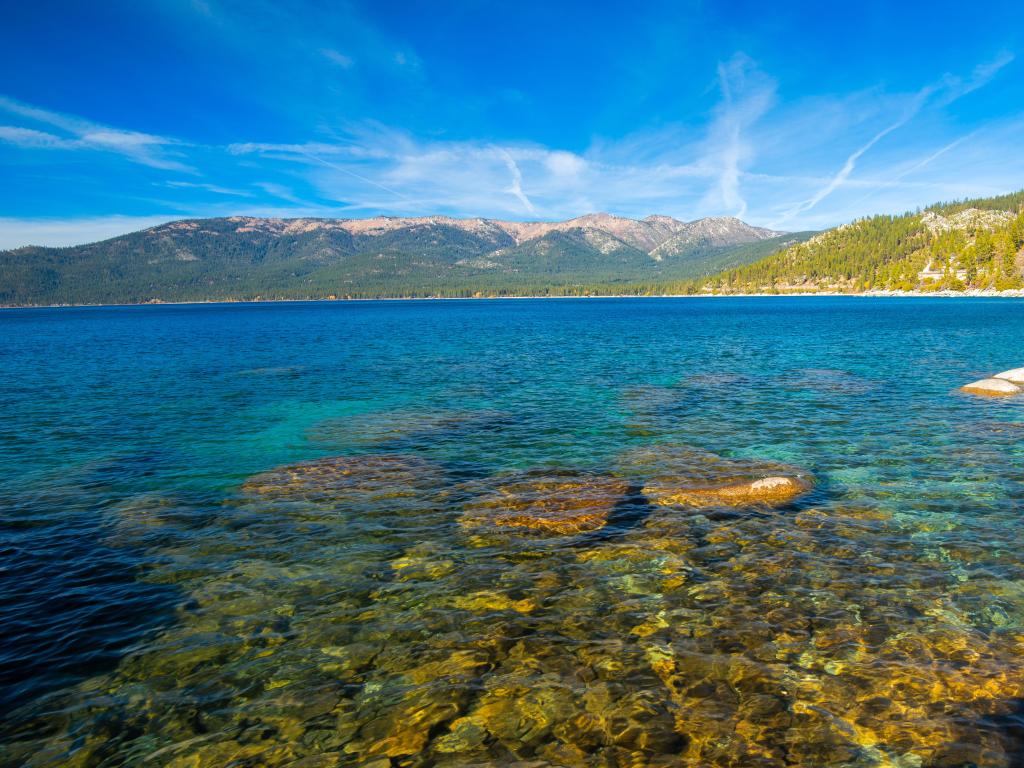 Best road trip route from San Francisco to Joshua Tree National Park
If you are looking for a road trip with beautiful coastal views and incredible inland scenery, then this journey from San Francisco to Joshua Tree National Park is a must. It showcases California at its very best.
The stunning Lake Tahoe Route is a beautiful scenic journey packed with parks, forests and lakes to explore. South Lake Tahoe is an ideal stopping-off point to see these up close, and relax in breath-taking surroundings.
Follow the renowned Pacific Coast Highway Route and you will weave along the spectacular Californian coastline. There are places to stop to hike, surf and sunbathe throughout the trip, with unrivaled ocean views throughout.
If you'd like to extend your trip on the Pacific Coast Highway (which we highly suggest you do!), here is our guide for the ultimate itinerary for driving on California's greatest road along with some of the best places to stay en route.
Lake Tahoe Route
Head away from San Francisco east along Interstate 80 (I-80) towards Sacramento, before joining the Highway-50 past the impressive Eldorado National Forest for hiking and fishing fun, before arriving at South Lake Tahoe.
The scenery at South Lake Tahoe is unrivaled, from the epic mountain ranges to the beautiful lake, and a night or two spent here will be a highlight.
From South Lake Tahoe take US-395 south where you can climb Mount Patterson, explore Stanislaus National Forest and paddle through Lee Vining Creek, before reaching the famous Yosemite and Death Valley National Parks.
Now journey south towards Barstow with an optional detour along Interstate-40 to Mojave National Preserve. Afterwards return back towards Barstow to CA-247 to arrive at the destination, Joshua Tree National Park.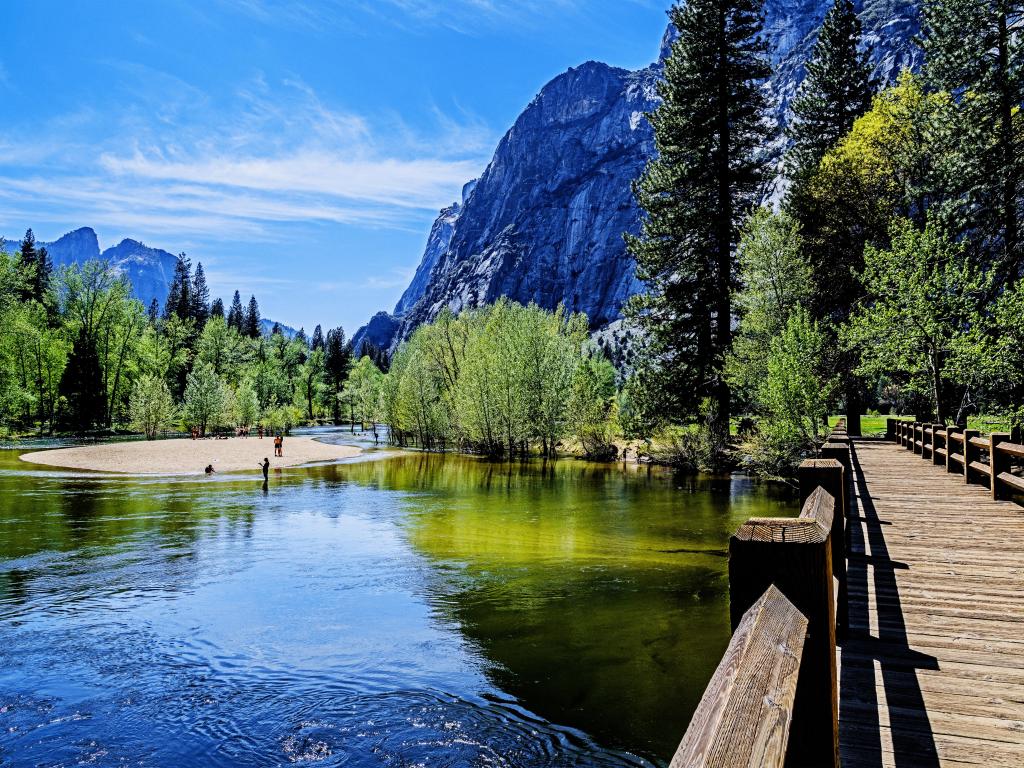 Pacific Coast Highway Route
Start this route from San Francisco to Joshua Tree National Park tracking along the Californian coastline. Start at the historic sights of Monterey before admiring the landscape and waterfalls across the Big Sur.
Make several stop-offs to admire the Big Sur before continuing along CA-1 to Pismo Beach. A stopover here gives you the chance to enjoy the beautiful area famed for surfing and seafood delights.
Highway-101 then arrives at Santa Maria for a vineyard visit, Oxnard for entertainment and Point Mugu State Park for whale watching. Shortly after Monica Mountains National Recreation and Topanga State Park follow.
Continuing on you will arrive at Los Angeles which is not short of things to do. Spend enough time here for a Hollywood sign selfie and rides at Universal Studios.
From the 'City of Angels' you'll travel on the I-10 passing Riverside and then Palm Springs, where a hike across the Indian Canyons is a must, before arriving in the renowned Joshua Tree National Park.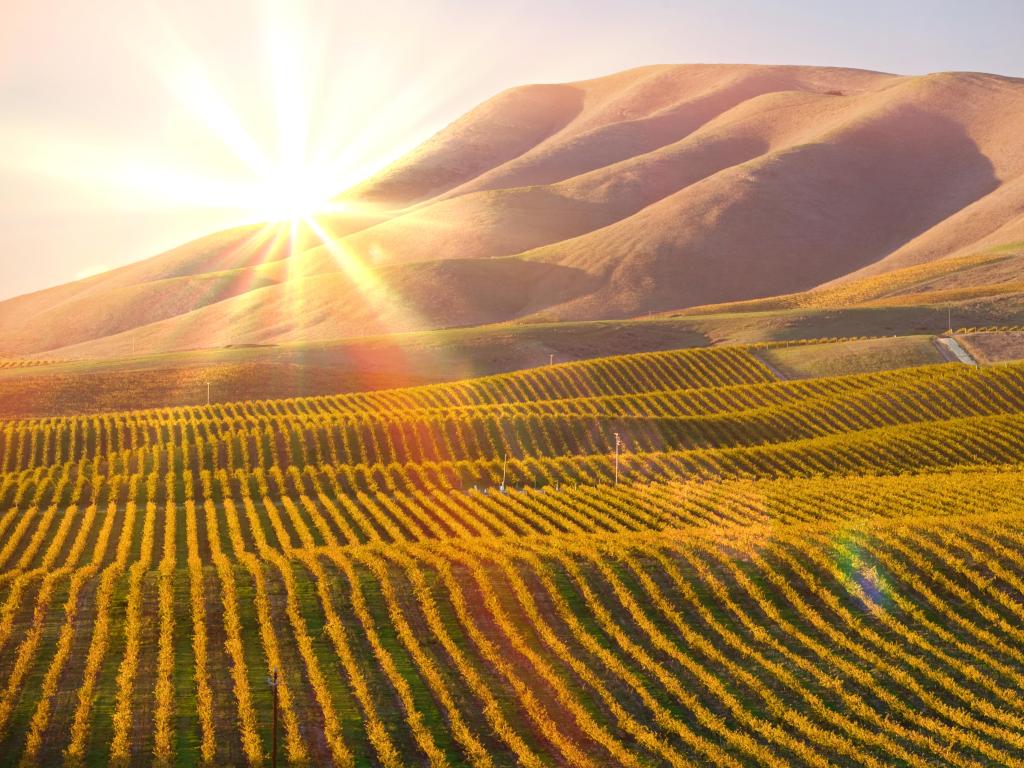 Best places to stop between San Francisco and Joshua Tree National Park
The journey from San Francisco to Joshua Tree National Park is packed with ocean views, forest walks and city thrills, and with so much to enjoy along the way here are our favorite stop offs to make the most of your trip.
Take a restful break at picturesque Lake Tahoe
Lake Tahoe, located a little over 3 hours from San Francisco, enjoys unrivaled views, incredible landscapes and plenty of outdoor recreation, so when you are traveling along this route there really is no better place to stop for a night or two.
Make sure to visit The Gondola at Heavenly, where the 2.4-mile stretch of cable car track reveals the best views of South Lake Tahoe. Take time to enjoy the observation deck at the top too.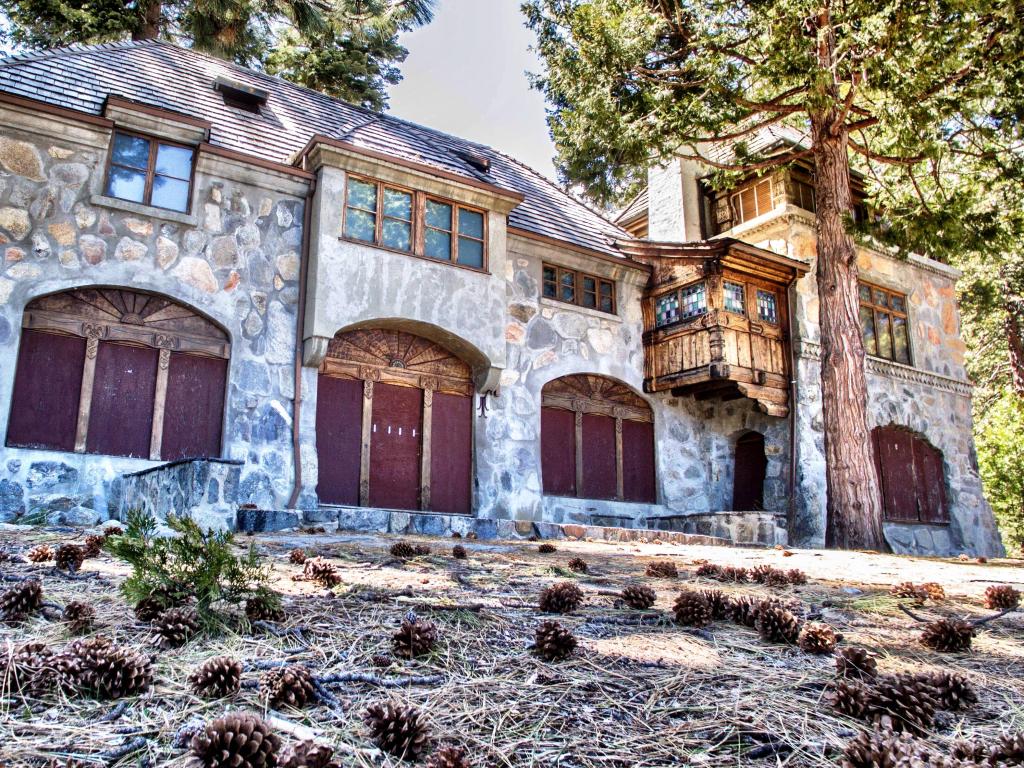 Emerald Bay State Park is a must-see on foot. The beautiful scenery here is not to be missed, as well as a visit to the interesting site of Vikingsholm Castle. Then take to the crystal-clear waters to enjoy a kayak tour across the lake.
Set right in the heart of the South Lake Tahoe area, the renowned Landing Resort and Spa is the perfect place to stay while you explore South Lake Tahoe, with stunning lodge-style décor and a full-service spa.
Why not take advantage of the heated outdoor pool and hot tub, ideal for a dip ahead of dinner? Afterwards head to the delicious on-site Jimmy's Restaurant, offering wood-fired and "Mountain Chic" California Cuisine.
Enjoy a post-dinner drink on the glorious rooftop terrace with fire pits and lake views, and plan out your next day, with popular sights including a variety of beaches, Al Tahoe Fields and Zephyr Cove Park right on the doorstep.
Hit the waves at Pismo Beach
A great mid-point stop-off along the Pacific Ocean Highway Route is Pismo Beach, known for incredible surfing, seafood, and sunsets.
Pismo Pier reveals stunning ocean views, particularly if you catch the sunset. You can enjoy a seafood supper from a food stall here during your meander.
A popular 11-acre beachfront destination is Dinosaur Caves Park. Head here for a stroll, for some fishing action, or live entertainment. There is plenty going on and fun for all the family.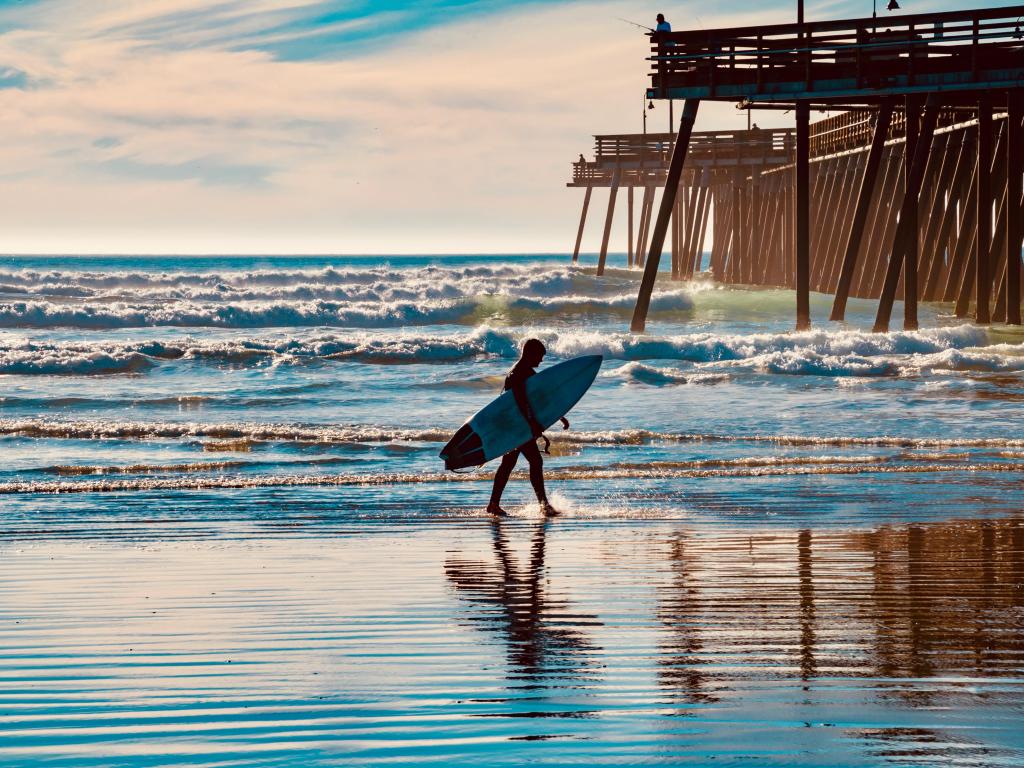 The Monarch Butterfly Cove is a must-see, just make sure to pack your binoculars to get the best views of the butterfly population here. Fall and winter are the best times to visit to see the most impressive Monarchs.
With such a beautiful coastline you need a hotel where you can enjoy these to the fullest, and the SeaCrest Oceanfront Hotel does just that, with a fantastic location right on the beachfront and views across 5 acres of sprawling shores.
The hotel is also close to many of the top beaches and attractions including Pismo State Beach, Boosinger Park and Ira Lease Park, or just relax in the hotel enjoying the heated swimming pool and three hot tubs to take advantage of.
The modern, elegant rooms include balconies to view the sunset, and make sure to marvel at the jaw-dropping ocean views while enjoying a pre-dinner drink on the stunning rooftop terrace.
A delicious continental breakfast can be enjoyed each morning, and with the hotel close to many great dining options, including fresh seafood, you'll be spoilt for choice.
Where to stay when you reach Joshua Tree National Park
For great access to Joshua Tree National Park, the Holiday Inn Express Indio ticks all the boxes, set about 30 minutes away along the Interstate.
Close to Joshua Tree National Park, there are also plenty of other popular attractions close by such as Yucca Park, Indio Community Park and Burr Park.
This is a beautiful and modern hotel, packed with exciting extras such as an outdoor swimming pool to enjoy, and the impressive fitness center is a particular draw for those that want to keep on the move.
Enjoy the delicious American breakfast option available each morning to start your day right, and with free parking on site you have peace of mind when you return to the hotel.
Things to see on a road trip from San Francisco to Joshua Tree National Park
You can be sure of a scenic and interesting road trip from San Francisco to Joshua Tree National Park whichever route you choose to take.
Take a look at our recommended places to stop off at below, and you can be sure your journey will be teeming with fun and delight throughout.
Lake Tahoe Route
Walnut Creek - So much to see in this interesting and exciting city. Make sure to visit the popular Ruth Bancroft Garden to stroll around the pretty gardens and observe unique, native plants.
Mount Diablo State Park - Spread over 20,000 acres, make sure to start at the Summit Visitor Center introducing you this exciting park, before hiking Eagle Peak for great views across the lush woodlands.
Eldorado National Forest - This impressive forest is ideal for fishing fans, with the lakes and streams teeming with interesting catch of the day. Want to stay longer? There are plenty of campsite options here too.
South Lake Tahoe - The scenery at Lake Tahoe is unrivalled, from the epic mountain ranges to the beautiful lake. Paddle across the crystal-clear waters for jaw-dropping views.
Topaz Lake - Found in both California and Nevada, this expansive lake is ideal for outdoor recreation. Make a stop off here for lunch on one of the picturesque picnic spots.
Mount Patterson - Set within what's known as the Sweetwater Range of mountains, the landscape is interesting in color and formation. For experienced hikers, July-October are best times to take it on.
Stanislaus National Forest - An expansive destination, packed with waterways and trails to explore. Rafting along the Tuolumne Wild and Scenic River is a highlight.
Lee Vining Creek - Follow this beautiful 16-mile-long stream, with waterfalls and impressive views dotted along the way.
Yosemite National Park - This iconic park is a must-visit. Make sure to hike to Half Dome to photograph and climb, and wander amongst the incredible giant sequoias. A jaw-dropping place to stop.
Death Valley National Park - You won't get bored with a visit to some of the three million acres here. Highlights here include Badwater Basin and Mesquite Flat Sand Dunes.
Mojave National Preserve Detour - Arrive at Barstow and a detour to the Mojave National Preserve is certainly worthwhile. Head along the Hole-in-the-wall Rings Trail, a fun hike with rock scrambling en route.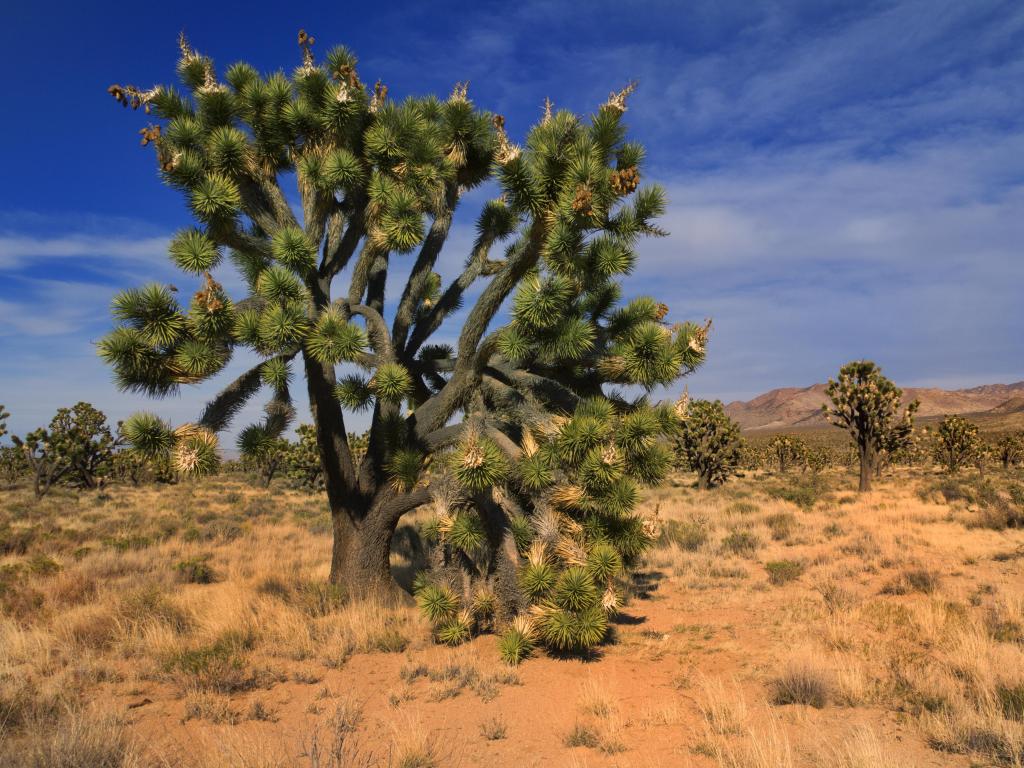 Pacific Coast Highway Route
Monterey - Make sure to visit Old Mission Santa Ines, founded in 1804. The statue of St. Agnes above the main altar is particularly impressive.
Big Sur - You will find the Big Sur nestled between Carmel-by-the-Sea and San Simeon. Stand in awe watching the crashing McWay Falls against the ocean backdrop.
Morro Bay - Head to the National Estuary for bird watching on this beautiful site, with great views found at the Black Hill summit.
Pismo Beach - Stroll the pretty pier for beautiful sights over the ocean, before heading for a local seafood supper.
Santa Maria - While away an afternoon in one of many Santa Maria vineyards, where a taste of the Chardonnay is recommended.
Oxnard - Spread over 62-acres, this park has plenty going on. Great for music fans with concerts and live music, particularly during summer.
Point Mugu State Park - This park, found in the Santa Monica Mountains, is great for a leg stretch. If you arrive towards the start of the year then you can enjoy whale watching from the sandy shores too.
Santa Monica Mountains National Recreation - The beautiful Escondido Falls and Sandstone Peak landmarks are definitely a highlight during a stop off here.
Topanga State Park - This is a great spot for a hike or a horse ride across this expansive city state. Make a beeline for Eagle Rock and you can be sure to get some of the best views around.
Los Angeles - The 'City of Angels' is absolutely packed with things to do. Spend enough time here to at least see some of the best; Universal Studios, Getty Center, Griffith Observatory and iconic Hollywood sign.
Palm Springs - Explore this beautiful area by taking a hike across the Indian Canyons to see the area at its best, and interesting native plants and landscape.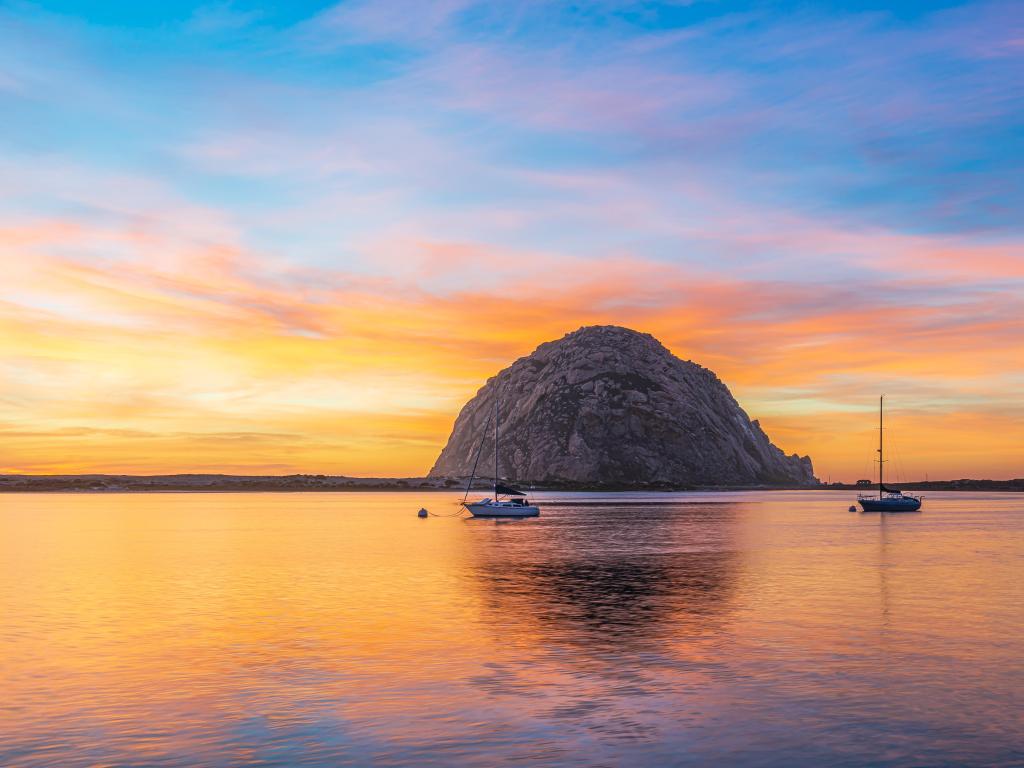 Best time to go on a road trip from San Francisco to Joshua Tree National Park
Joshua Tree National Park is open all year round, although the summer months can be oppressively hot, making it more difficult to explore the beautiful area as temperatures often reach 90 degrees Fahrenheit.
In summer even evening temperatures sit around 75 degrees Fahrenheit, but regardless of when you choose to visit make sure to pack well, bringing more water than you think you need, sun hats and suncream.
Head before or after peak summer, or in the winter months, and you can be sure of visiting all the sights but in far more pleasant circumstances.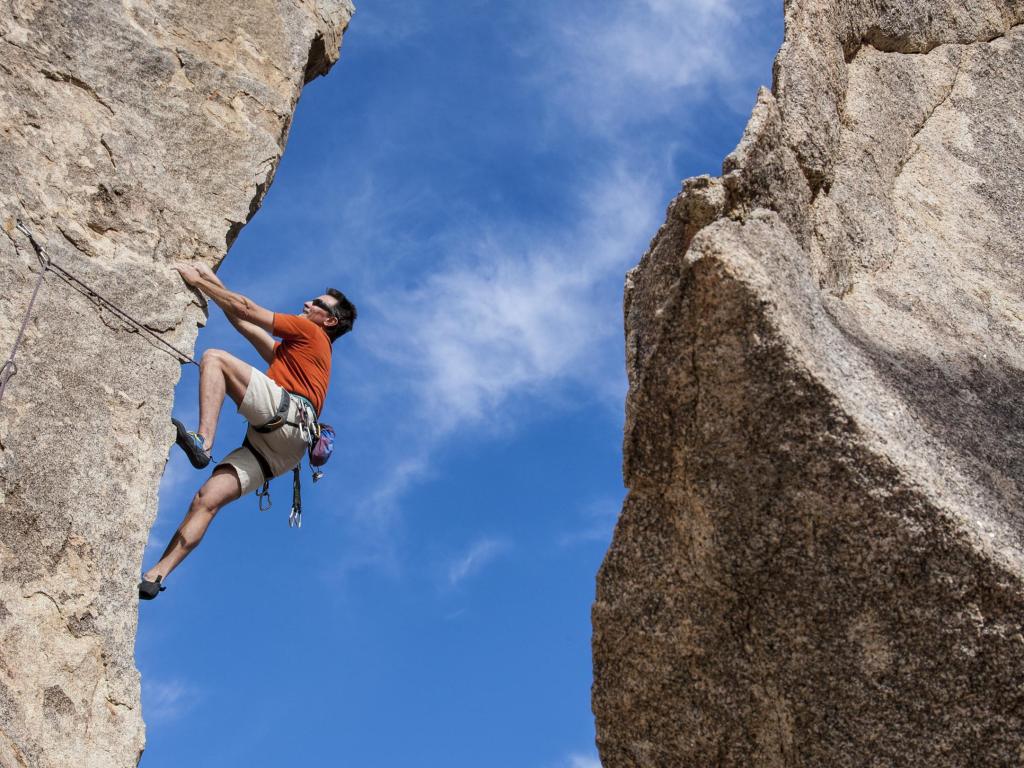 Seen as the best time to visit, spring and fall have welcoming weather with temperatures set around 85 degrees Fahrenheit. It does get warmer as the day goes on, so head for hikes and attractions early in the day.
Similar to spring, fall is a great time to visit when temperatures are easing. This is also a very pretty time for a visit with the fall colors creating a stunning backdrop, and there are usually decent deals on accommodation.
In winter, temperatures can really dip and tourist numbers fall, so it is quieter for exploring. Many of the excursions also work well in the winter months, such as rock climbing, plus usually, there are no snow restrictions either.
There are many events happening in Joshua Tree National Park throughout the year, with many taking part later in the day or outside in peak summer heat.
From June to August, the popular Milky Way Photography Workshops are ideal for admiring and photographing the unspoiled night sky. Star gazing certainly is a highlight when you visit this area.
The Night Sky Festival in September also centers on the night view, where this 'fun-filled day and star-filled night' is held at the Sky's Limit Nature Center and Observatory with unrivaled opportunities to view the dark night sky.
In October, the Joshua Tree Music Festival hosts a mix of genres and styles to suit all tastes, with a busy dance floor guaranteed. The Open Studio Art Tours at Morongo Basin, also in October, is packed with local artists' work and wares.