Road Trip from Vancouver to Anchorage, Alaska
Alaska will enchant anyone looking to reconnect with nature with its unique climate and stunning natural beauty. This road trip to Anchorage, Alaska from Vancouver will take you through the snow-topped Canadian Rockies and beautiful Jasper National Park.
The 2,390-mile road trip from Vancouver to Anchorage, Alaska will take around 42 hours to complete. Along the route, you'll get to visit Kamloops, Jasper National Park, Whitehorse, Beaver Creek, Whistler, Kelowna, Banff, Lake Louise, and Mukluk Land
Follow the world-famous Alaska Highway to Anchorage, where you can enjoy nineteen hours a day of sunshine as well as tons of outdoor activities in the summer, spring and fall. Read on to find out more about this epic adventure of a lifetime.
How far is Anchorage, Alaska from Vancouver, and how long will the road trip take?
The route from Vancouver to Anchorage covers 2,390 miles of uninterrupted wilderness. It will take you 42 hours of direct driving. You'll be able to stop in several unique cities, including Kamloops, BC and Beaver Creek, with options to stop in Banff, Kelowna and Whistler.
We recommend taking 6-7 days to complete this trip. Having these stopovers will give you time to explore the unparalleled natural landscapes and small towns along the way.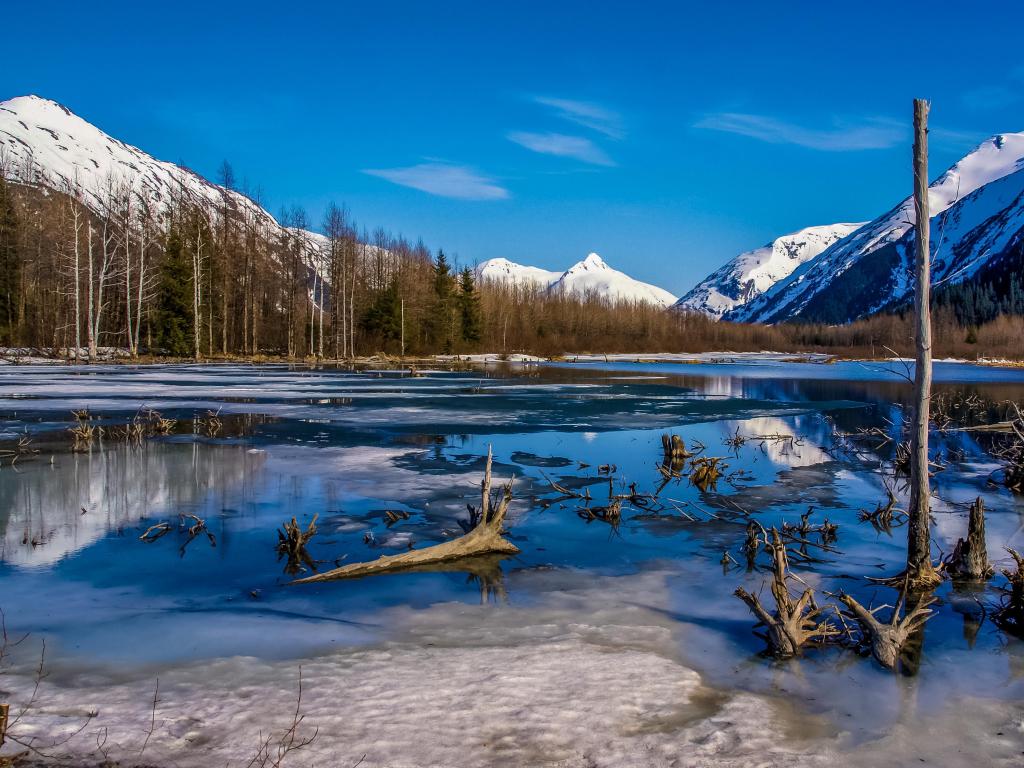 Best road trip route from Vancouver to Anchorage, Alaska
The most direct route from Vancouver to Anchorage, Alaska, takes you into the Canadian Rockies that extend through parts of Alberta, Northern British Columbia, and the Yukon.
You'll then pass the Canada-US border into Alaska, where you'll enter the Tanana Valley State Forest ahead of reaching Anchorage. To find out how to drive from the US to Alaska, check out our detailed guide.
There are also several detours you can choose along the way. The most memorable would be a stop in Haines, where you can take a ferry to Juneau, Alaska's capital, which is unreachable by car. Please see our article on this topic for more information.
There are also options to take cruises from Anchorage to Juneau, which allows you the opportunity to explore the Alaska coastline.
Road trip route from Vancouver to Anchorage, Alaska
From Vancouver, head east on BC-1 to the beautiful riverside town of Hope, BC. From here, drive northeast into the outdoor paradise of Kamloops, BC.
After taking in nature and visiting the BC Wildlife Park, head northeast into the Canadian Rockies. Continue on into Jasper National Park to experience one of Canada's most famous hubs for outdoor adventure.
Follow the wild and beautiful Athabasca River into the town of Entrance. From here, you'll veer north along the endless forests of western Alberta.
Follow the never-ending open skies and wilderness along BC-97. Continue on into the Canadian province of Yukon, famous for its Native American culture and wide-open wilderness.
Head west into the lovely town of Beaver Creek, BC. From here, make your way into Alaska and head into the town of Tok and visit the charming theme park, Mukluk Land, before driving south into Anchorage.
Best places to stop between Vancouver and Anchorage, Alaska
There are so many places along the way to experience. You'll want to take your time and take in all the natural wonders and vast empty spaces on your way to Alaska. Below, we included a few of our favorite stopovers for you to enjoy.
Admire the lakeside mountain vistas in Jasper National Park
Jasper National Park's 4,248 square miles of rugged beauty may be hard to take in with just a few hours. We recommend making it an overnight stop, so you have time to explore all the natural scenery it has to offer.
The Jasper National Park of Canada is the largest national park in the Canadian Rockies, encompassing gigantic, forested mountains and an abundance of wildlife and vast wilderness.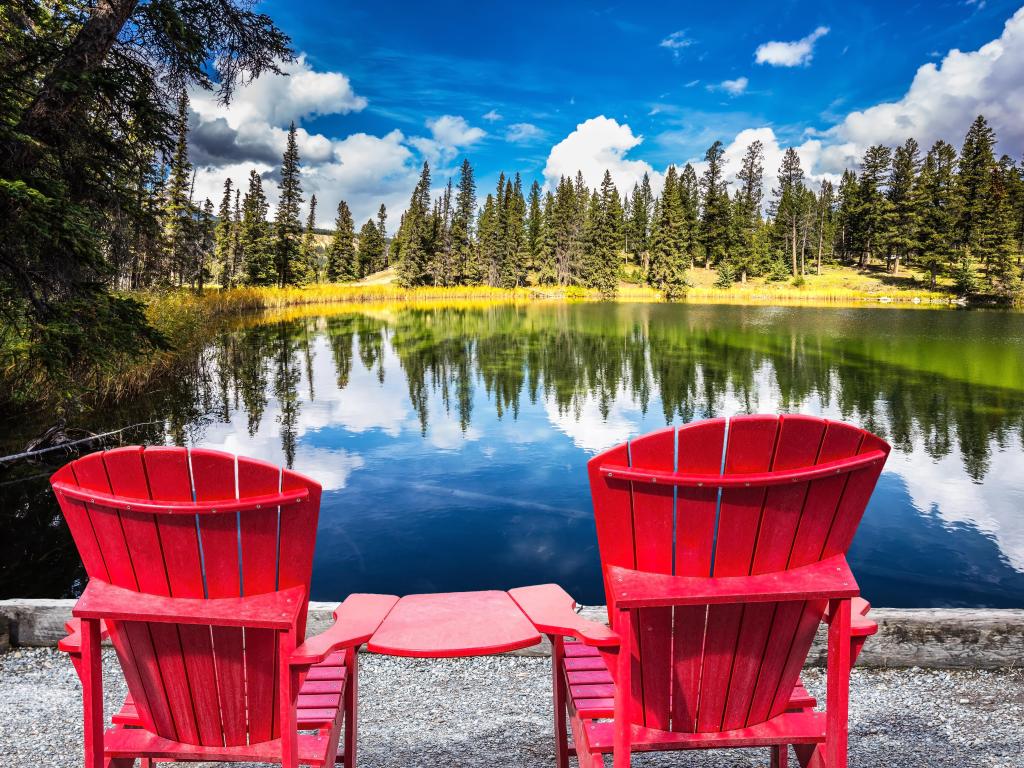 Jasper's main draw is the National Park it sits within, so there is ample opportunity to enjoy outdoor activities, including hiking, skiing, horseback riding, biking, climbing, canoeing, swimming and taking sightseeing tours (by air, water and land).
While you're in Jasper, check out the Jasper Skytram. It's Canada's highest and longest sky tram and is the perfect way to get the best views of the mountainous region. For space fanatics, visit the Jasper Planetarium, the best way to enjoy Jasper's renowned star-and aurora borealis-filled night skies.
While in Jasper, we recommend staying at the Fairmont Jasper Park Lodge. The beautiful lodge sits on the shores of Beauvert Lake, surrounded by the Canadian Rocky Mountains.
After your drive you can wind down in the swimming pool, golf course, spa, and 8 on-site restaurants. From here, take a stroll on the shores of Lake Beauvert, one of the most tranquil and photogenic lakes in Canada. When you leave, just hop on Alberta Highway 16, which will take you right back on the route.
Explore the endless wilderness of Whitehorse
Whitehorse is the capital of the Yukon territories and one of the last larger cities along this route before crossing into the US. With its cultural attractions, restaurants, and stores, it's a great stopover before heading into Alaska.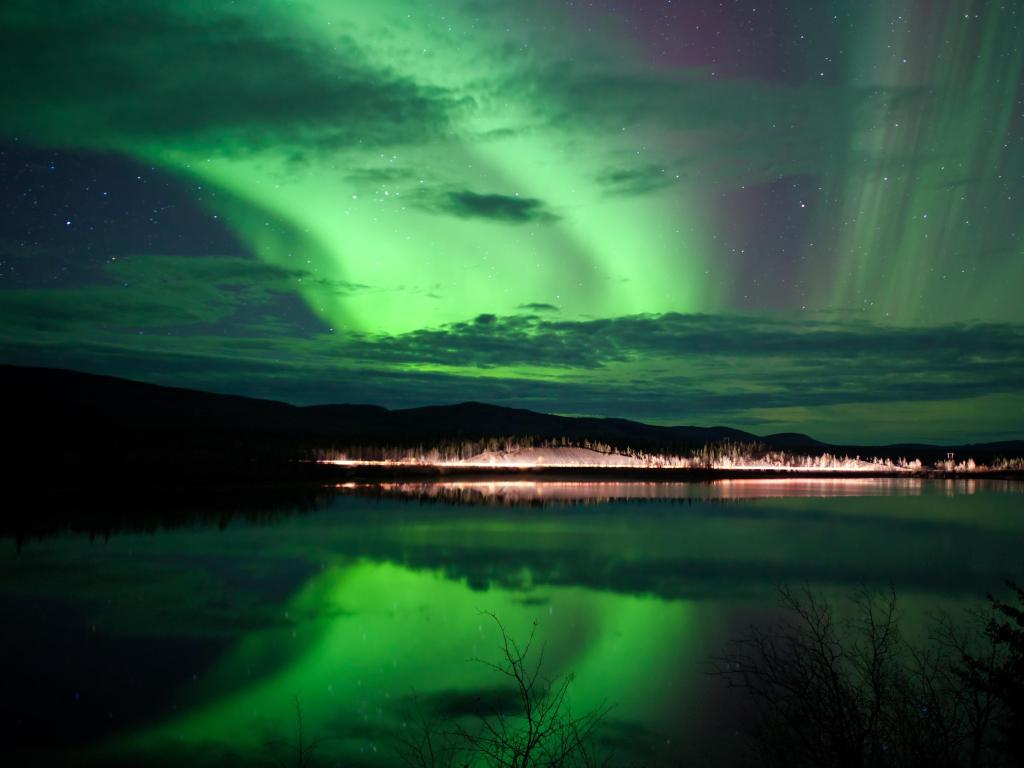 Founded during the Klondike Gold Rush, Whitehorse is a small and unique city that offers lots of interesting cultural attractions and ample opportunities for nature exploration.
Catch the Northern Lights or explore one of several museums before enjoying a hot spring soak or a canyon hike.
While in Whitehorse stay at the fabulous Raven Inn Whitehorse. The 4-star, family-owned hotel is located downtown and has a rail-themed bar and lounge on-site. The hotel also has an outdoor hot pool, where you can relax in after a long drive.
Nearby are the Takhini Hot Springs, known for being the best place in town to relax and unwind in nature. Other nearby sights include the SS Klondike National Historic Site, a restored sternwheeler dating back to 1936, and the Yukon Wildlife Preserve, where wild moose, elk, and bison roam.
Where to stay when you reach Anchorage, Alaska
Once you arrive in Anchorage, Alaska, we recommend staying at The Hotel Captain Cook. This luxury hotel downtown is just minutes away from the Anchorage Museum, Cook Inlet, and many parks and restaurants.
Inside there's a fitness room, retail stores, and on-site dining options in case you're too tired to go out. To top it all off are the expansive views of the Chugach Mountains and Cook Inlet in some rooms.
This stunning hotel is located in the close vicinity of the Anchorage Museum and Elderberry Park. So, when you wish to venture out and explore, you will have the city's famous attractions at your doorstep.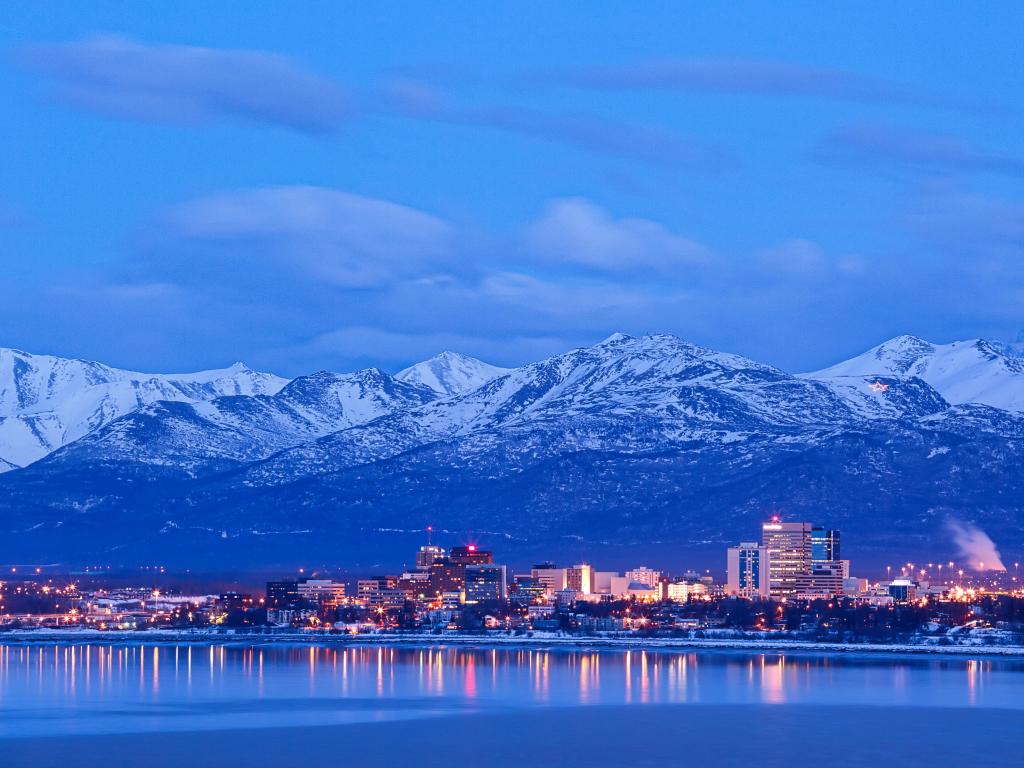 Things to see on a road trip from Vancouver to Anchorage, Alaska
Packed with postcard-worthy views, frontier landmarks, and chances to see the great wildlife of North America, this is truly the best road trip for an outdoor lover. To make your trip easier, we've included some must-see stops along the way.
Whistler, BC - This world-renowned winter sports village also comes alive during the summer, when travelers can enjoy fine dining, festivals, and outdoor sports such as golf, zip lining and biking. Adds several hours to the route but well worth it!
Kelowna, BC - With an addition of a few hours to your route, you can discover gorgeous Kelowna, celebrated for its natural beauty and as being home to over 20 local vineyards.
BC Wildlife Park - Located just outside of Kamloops, the BC Wildlife Park is a large zoo and animal rehabilitation center with a focus on animals native to the area.
Banff, Alberta - This resort town in Banff National Park is a year-round destination because of the breathtaking mountains that surround it. It will add several hours to the route, but well worth it in the end.
Lake Louise - Between Banff National Park and Jasper National Park, you'll find this iconic turquoise and glacier-fed lake overlooked by a stunning chateau. One of, if not the most, well-known lakes in this part of Canada!
Beaver Boardwalk - Nestled in the town of Hinton, AB, this boardwalk offers views of Canada's national animal, the beaver.
Dawson Creek Art Gallery - This small museum housed in a renovated annex of a prairie grain elevator boasts exhibits and a gift shop.
Fort Nelson Heritage Museum - Located along the world-famous Alaska highway, the Fort Nelson Heritage Museum is home to a large collection of WWII vehicles and equipment.
Liard River Hot Springs Provincial Park - These hot springs are surrounded by a stunning pine-forest park and are open from 7am to 11pm every day.
George Johnson Museum - Intimate museum with a beautiful Indigenous-art façade, housing indoor as well as outdoor exhibits, including a collection of vintage vehicles.
MacBride Museum of Yukon History - Featuring exhibits exploring Yukon's natural, social, economic, and industrial history. This local museum is a must-visit in Whitehorse.
Haines, AK - Add a few hours to your route and discover this small town that's known for its many cultural attractions, including the world's only Hammer Museum, the Southeast Alaska State Fair, and is host to the largest congregations of bald eagles in the world.
Kluane Lake - This large lake close to the US-Canada border boasts rocky beaches, tons of wildlife, gorgeous views of the surrounding mountains and a variety of trails and campsites.
Mukluk Land - One of Alaska's most interesting attractions, Mukluk Land and the adjacent Alaskana Museum offer signature fair attractions like bouncy houses and mini golf, as well as curious exhibits. Only operates between June and August!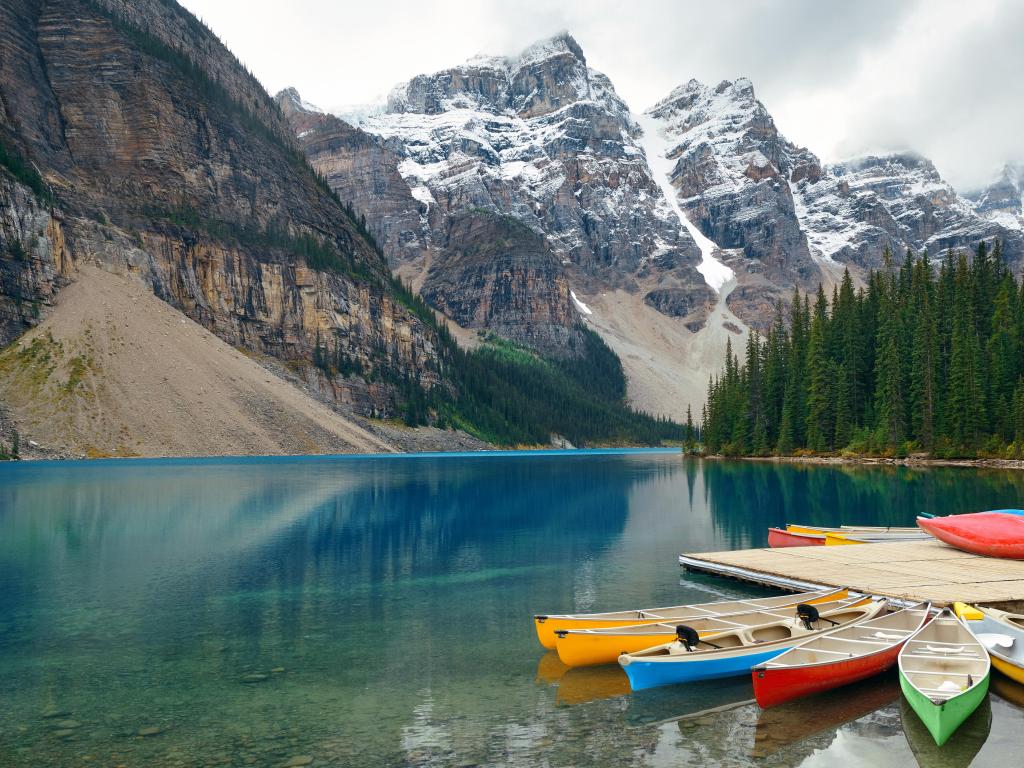 Best time to go on a road trip from Vancouver to Anchorage, Alaska
Because this destination is so far north, there are a lot of things to keep in mind when planning your trip to Anchorage. The primary tourism season is during the summer, as this is when Alaska enjoys an average of 19 hours of sun every day.
Between November and January, residents won't see any sunlight. If interested in enjoying snow sports, then winter is the best time to visit; otherwise, travelers will get the most out of their experience if visiting during the peak season (June-August) and the shoulder seasons (March to May, August to November).
Tourism is at its peak during the summer in Anchorage, as this is typically when you'll find the best weather in this region. Summer temperatures range between the mid-40s and the low-70s Fahrenheit, so pack a sweater and rain jacket for the occasional rain that you may encounter.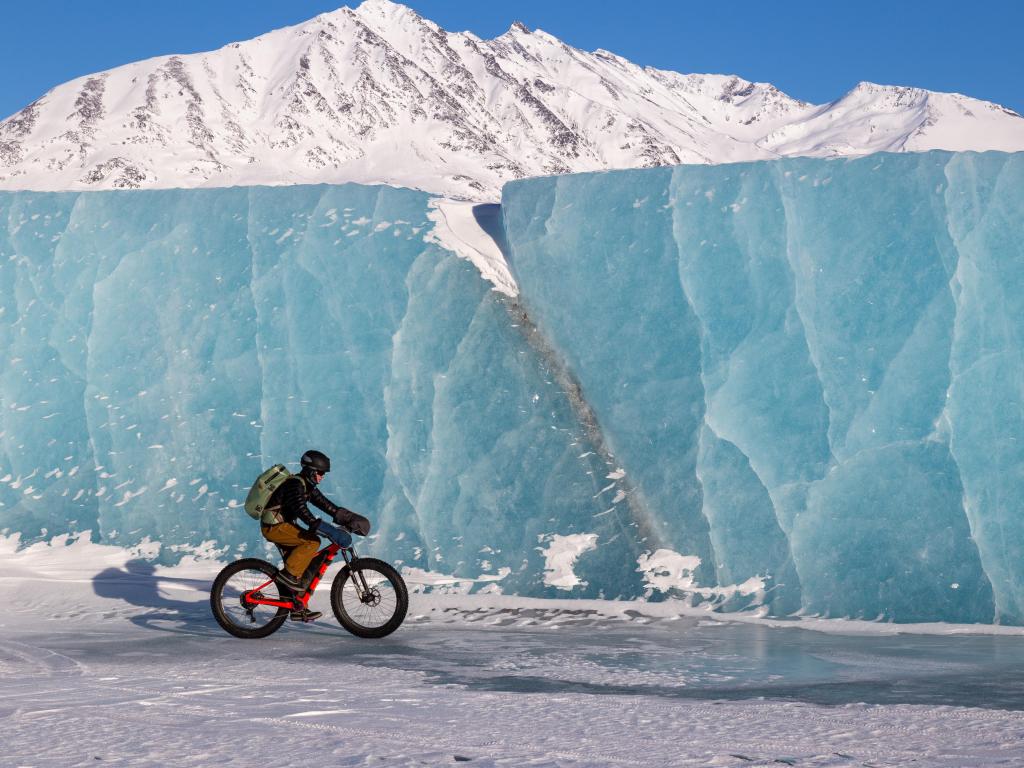 Winters in Anchorage can be very snowy. There are also few tourists visiting during these months, so prices will be cheaper. Temperatures range between 13 degrees and 24 degrees Fahrenheit but can drop up to -10 Fahrenheit.
Spring and fall are the tourism shoulder seasons and are wonderful times to visit Anchorage. Spring temperatures average between 10- and 50 degrees Fahrenheit. Fall is much shorter, with temperatures ranging between the low-20s and high-50s.
Festivities happen year-round in Anchorage. In winter, the annual Folk Fest, International Film Fest, and Alaska Beer Week pull in the crowds, and for good reason. In the spring, enjoy the Fur Rendezvous and the Anchorage Run Fest if you want to take in a celebratory vibe. Summer sees large crowds of the Summer Solstice Festival, Pride Fest, Girdwood Forest Fair, Independence Day, and the Bear Paw Festival.