Road Trip from Seattle to Alaska
Set out to explore rugged and beautiful British Columbia, Alberta and the Yukon on this road trip from Seattle to Anchorage, Alaska. You'll experience some of North America's most pristine wilderness and when you arrive in Anchorage, you'll find a city that enjoys tons of outdoor activities throughout the year.
The 2,260-mile road trip from Seattle to Alaska takes around 42 hours. Highlights on the way include Vancouver, Whistler, Kamloops, Kelowna, Whitehorse, Banff, Prince George, Lake Louise, Jasper National Park, Kelowna, Rocky Mountains, and the Alaska Highway.
Whether you take the Direct Route or our Scenic Route to Alaska, you're in for the road trip of a lifetime. Read on to discover more about the routes you can follow, plus where to stay along the way, our favorite things to see and the best time of year to travel from Seattle to Alaska.
How far is Alaska from Seattle, and how long will the road trip take?
Comparison of road trip routes between Seattle and Alaska

| Route | Distance | Driving Time |
| --- | --- | --- |
| Direct Route | 2,260 miles | 41 hours |
| Scenic Route | 2,590 miles | 46 hours |
The Direct Route is the fastest route and still has plenty to see and experience. On this route, you'll visit beautiful British Columbia and the Yukon Territories on the way to your final destination, passing through the Canadian Rockies and several Canadian Provincial Parks.
The second option is to take the Scenic Route. This drive takes you into the Canadian Rockies that extend through parts of Alberta, Northern British Columbia, and the Yukon before passing the Canada-US border into Alaska, where you'll experience the Tanana Valley State Forest ahead of reaching Anchorage.
This route also takes a detour through several unique cities, including Kamloops, BC and Beaver Creek, with options to stop in Banff, Kelowna and Whistler. A highlight would be a visit to Jasper National Park of Canada, the largest in the Canadian Rockies and nationally celebrated for its majestic beauty and vast size.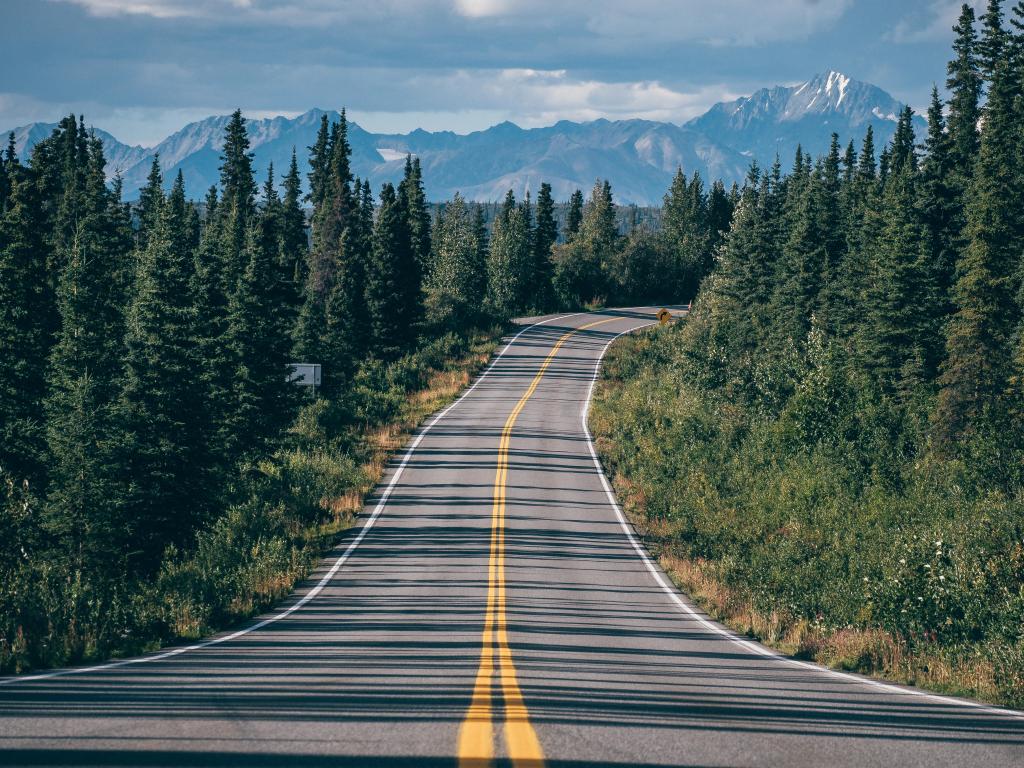 Once you arrive in Anchorage via both routes, you have the option of stopping in Haines and taking a ferry to Juneau, Alaska's capital, which remains unreachable by car. Alternatively, travelers can opt to take a cruise from Vancouver all the way to a variety of towns along the Alaskan coast.
Best road trip route from Seattle to Alaska
Choose the Direct Route to enjoy a fast trip, passing through the mountainous terrains of central BC with stops in Whitehorse and Prince George.
If you're looking to see more of the mountains and take a slower pace on your trip, opt for the Scenic Route to discover Western Canada's most beautiful attractions.
The Direct Route
From Seattle, head north on I-5 north into British Columbia. Merge onto the BC-1 and drive through beautiful winding mountain passes, lakes, and forests to Cache Creek, BC.
Take the exit to BC-97 and journey north through the open lakes of Central British Columbia. Continue north along the majestic Fraser River until you hit the charming city of Prince George to explore its museums, shops, and restaurants.
From here, continue on BC-16 west into the giant mountains of western British Columbia. In the town of Kitwanga, turn north on BC-37 past the impressive snow-capped Kitwanga peak.
Continue on through the northern British Columbia wilderness and gaze at the endless snow-capped mountains. When you reach Junction 37, you're in Yukon Province, Canada's northeastern frontier.
From here, you'll follow the vast expanse of Yukon 1 through more mountainous landscapes and wilderness. When you reach the Alaskan town of Tok, head south on AK-1 south into Anchorage, Alaska.
The Scenic Route
You'll begin the scenic route in Seattle, Washington and head north into British Columbia. From here, drive east into the scenic town of Kelowna, BC.
After enjoying the tranquil lakeside vistas, head north to the outdoor haven of Kamloops, BC. Here you can check out the legendary BC Wildlife Park.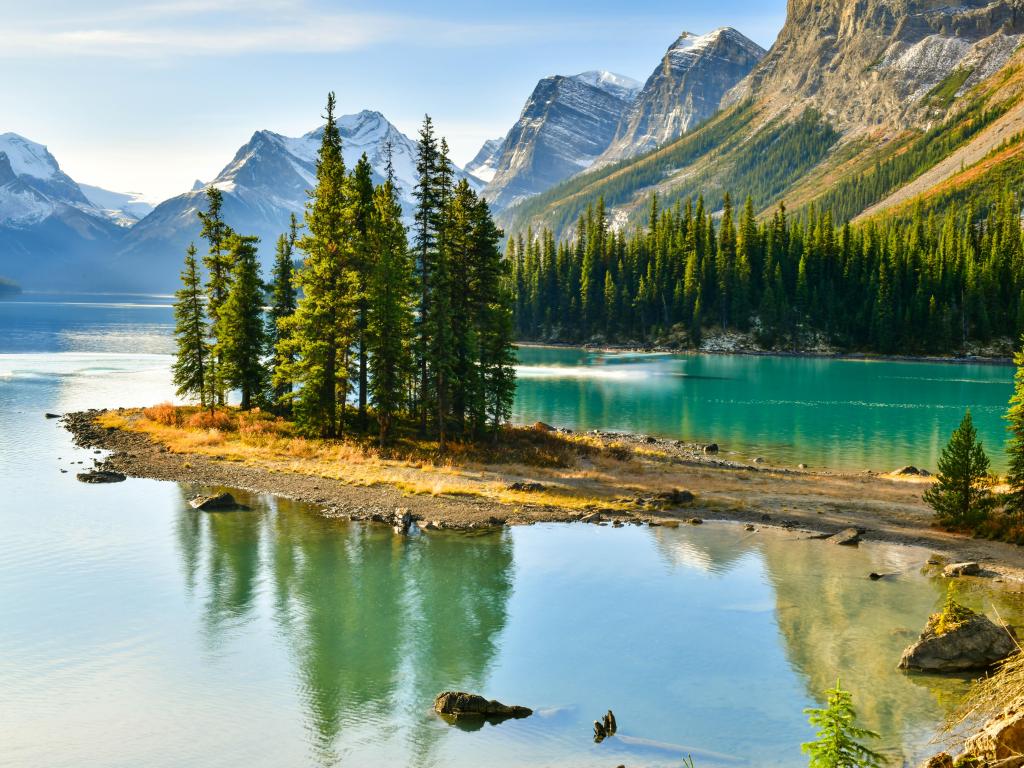 Continue through endless open spaces and wilderness into Tete Jaun Cache. From here, you'll take AB-16 into beautiful Jasper to experience the beautiful Jasper National Park.
Drive north through beautiful western Alberta and back into British Columbia. Here you'll eventually reach the quaint frontier town of Dawson Creek.
After resting and scoping out the town, head north towards Fort Nelson. Continue on into the indescribably beautiful and desolate landscapes of Muncho Lake and the relaxing Liard River Hot Springs Provincial Park.
From here, you'll pass some of North America's most remote and gorgeous landscapes on your way into the remote Yukon territory. Just past the town of Watson Lake, you'll meet up with the Direct Route.
Continue on through the dramatic landscapes of southern Yukon and into Alaska. From the remote town of Tok, Alaska, continue south into Anchorage.
Best places to stop between Seattle and Alaska
Whether you choose the Direct Route or the longer Scenic Route, you'll have plenty to do and see along the way. Below, you can find our favorite stops along the way.
Explore history and wildlife in Whitehorse, YT
Whitehorse is the capital of the Yukon territories and one of the last larger cities along this route before crossing into the US. With its many cultural attractions, restaurants and stores, Whitehorse makes for a magnificent spot to stop in before heading into Alaska.
Founded during the Klondike Gold Rush, Whitehorse is a small and unique city that offers interesting cultural attractions and opportunities to explore nature. Catch the Northern Lights or explore one of several museums before enjoying a dip in a hot spring or taking on a canyon hike.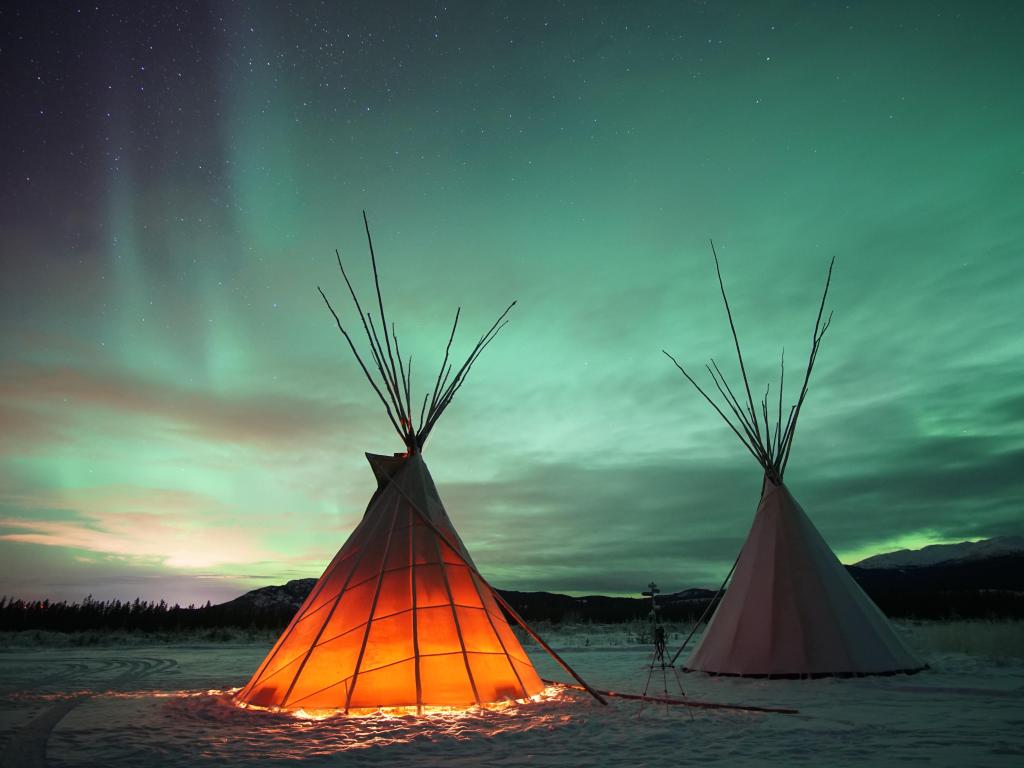 Some excellent sights and experiences in Whitehorse include the Takhini Hot Springs. Just a quick drive from downtown Whitehorse, these springs offer ample opportunity to relax and decompress after a long drive. Other must-see sights include the SS Klondike National Historic Site and the unforgettable Yukon Wildlife Preserve.
We highly rate a stay at the Raven Inn Whitehorse
. This family-owned hotel is located in downtown Whitehorse, right along the mighty Yukon River. Here you can relax in the historic rail themed bar and outdoor hot pool after enjoying the city's sights.
Connect with nature in Jasper Park, AB
Jasper Park is the perfect rest stop before taking on the park's 11,000 square kms of wild beauty. The Jasper National Park of Canada is the largest national park in the Canadian Rockies, encompassing thousands of miles of mountainous regions and boasting tons of wildlife and expansive wilderness.
There is an abundance of outdoor activities to enjoy, including hiking, walking, skiing, snowboarding, horseback riding, biking, climbing, canyoning, rafting, canoeing, swimming, sightseeing (by air, water and land) and golfing.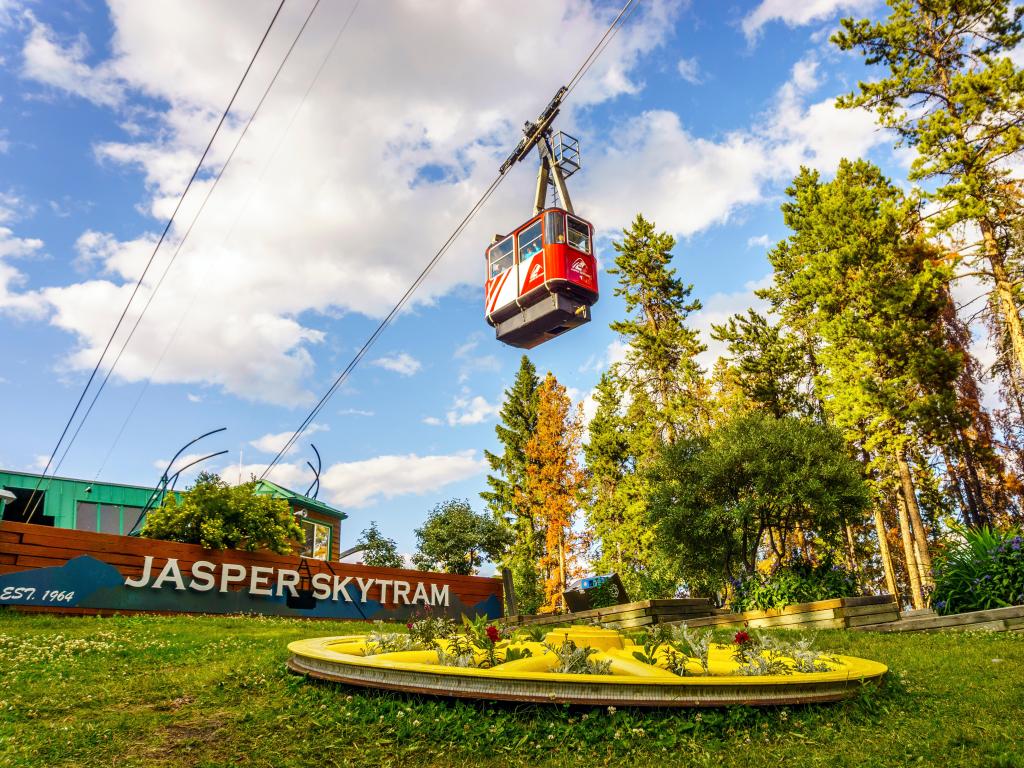 On top of all this are other incredible attractions. These include The Jasper SkyTram, where you can enjoy daytime and nighttime rides on Canada's longest and highest aerial tramway and the famous Jasper Planetarium.
While you're in Jasper, there's nothing better than cozying up at the Fairmont Jasper Park Lodge. Located on the shores of Beauvert Lake and surrounded by the Canadian Rocky Mountains, the hotel has a golf course, 8 on-site restaurants, a swimming pool, and a spa.
Here you'll be close to the planetarium and the SkyTram. Not to mention the beautiful lakeside for quiet evening walks. From here, it's easy to get back onto Alberta Highway 16, which will take you back on the route.
Where to stay when you reach Alaska
Once you arrive in Anchorage Alaska, we recommend staying at The Hotel Captain Cook. This luxury hotel in downtown Anchorage is just minutes from the Anchorage Museum, Cook Inlet, and several green spaces.
After your long drive, you can enjoy the fitness room, indoor pools, and massage services. You will also spend a lot of time gazing out over the Chugach Mountains and Cook Inlet.
Things to see on a road trip from Seattle to Alaska
This road trip is one for the adventurer. Both routes have plenty of unbeatable natural scenery, attractions, and chances to view stunning wildlife in their natural habitat.
The Direct Route
The Outback Kangaroo Farm - Offering tours and educational exhibits, this animal sanctuary located in Arlington, WA, is a must-stop for all animal lovers.
Little Mountain Park - Stretch your legs and enjoy scenic views at this forested park, boasting 10 miles of hiking and biking trails as well as two observation platforms from which you can look out onto Mount Vernon.
Canadian Museum of Flight - Enjoy a vast collection of Canadian aircraft as well as interactive exhibits and a gift shop at the Canadian Museum of Flight, located in Langley, British Columbia.
Vancouver, BC - One of Canada's largest cities, Vancouver is bursting with activities and attractions. Take a slight detour to discover this city's many draws, including the Gastown Steam Clock and Granville Island.
Whistler, BC - This world-renowned winter sports village also comes alive during the summer, when travelers can enjoy fine dining, festivals, and outdoor sports such as golf, ziplining and biking. Adds a few hours to the route but well worth it!
Barkerville Historic Town & Provincial Park - This Gold Rush-themed Museum and village boasts over 125 heritage buildings, period displays, satellite museums, restaurants, and shops. Main season is during the summer, but the museum remains open during the colder months.
Prince George, BC - The largest city in northern British Columbia, Prince George boasts museums, nature parks and a bustling downtown filled with boutiques, hobby shops and delicious restaurants.
The Scenic Route
Kelowna, BC - With an addition of a few hours to your route, you can discover gorgeous Kelowna, celebrated for its natural beauty and as being home to over 20 local vineyards.
BC Wildlife Park - Located just outside of Kamloops, the BC Wildlife Park is a large zoo and animal rehabilitation center with a focus on animals native to the area.
Banff, Alberta - This resort town located in Banff National Park is a year-round destination because of the breathtaking mountains that surround it. The stop will add several hours to the route, but it's well worth the visit.
Lake Louise - Between Banff National Park and Jasper National Park, you'll find this iconic turquoise and glacier-fed lake overlooked by a stunning chateau. One of, if not the most, well-known lakes in this part of Canada.
Beaver Boardwalk - Nestled in the town of Hinton, AB, this boardwalk offers views of Canada's national animal, the beaver.
Dawson Creek Art Gallery - This small museum housed in a renovated annex of a prairie grain elevator boasts exhibits and a gift shop.
Fort Nelson Heritage Museum - Located along the world-famous Alaska highway, the Fort Nelson Heritage Museum is home to a large collection of WWII vehicles and equipment.
Liard River Hot Springs Provincial Park - These hot springs are surrounded by a stunning pine-forest park and are open from 7am to 11pm every day!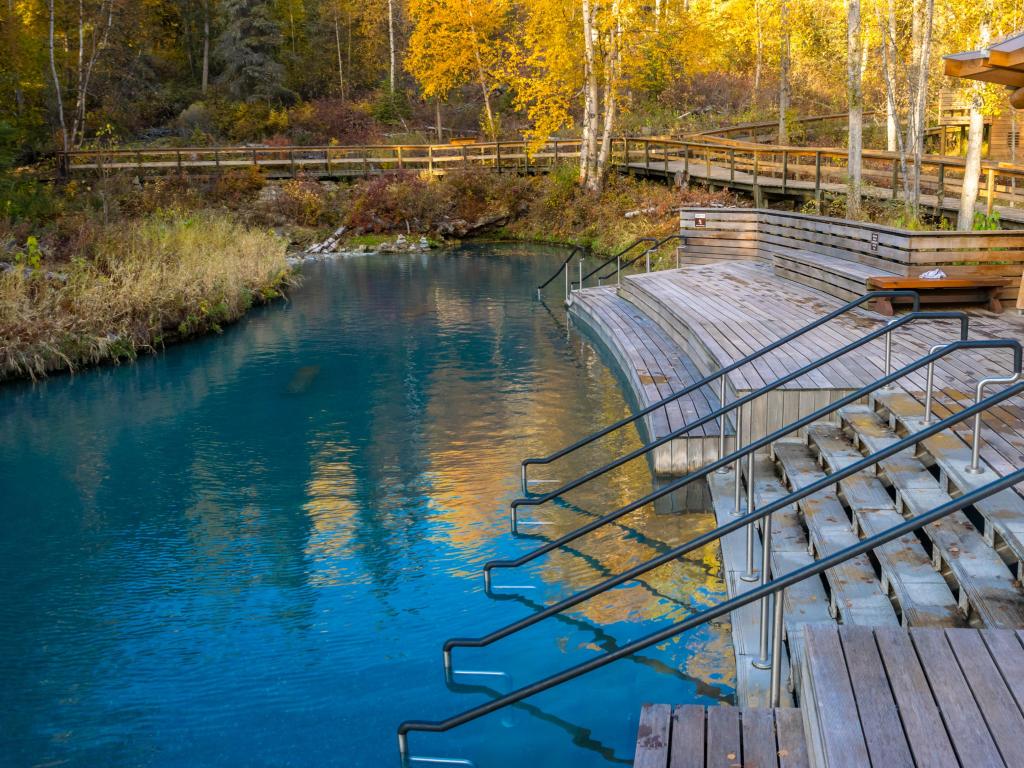 On Both Routes
George Johnston Museum - Intimate museum with a beautiful Indigenous-art façade, housing indoor as well as outdoor exhibits, including a collection of vintage vehicles.
MacBride Museum of Yukon History - Featuring exhibits exploring Yukon's natural, social, economic, and industrial history, this local museum is a must-visit in Whitehorse.
Haines, AK - Add a few hours to your route and discover this small town that's known for its many cultural attractions, including the world's only Hammer Museum, the Southeast Alaska State Fair, and is host to the largest congregations of bald eagles in the world.
Kluane Lake - This large lake close to the US-Canada border boasts rocky beaches, tons of wildlife, gorgeous views of the surrounding mountains and a variety of trails and campsites.
Mukluk Land - One of Alaska's most interesting attractions, Mukluk Land and the adjacent Alaskana Museum offer signature fair attractions like bouncy houses and mini golf, as well as curious exhibits. Only operates between June and August.
Best time to go on a road trip from Seattle to Alaska
Due to being so far North, there are a lot of considerations to keep in mind when planning your trip to Anchorage. The primary tourism season is during the summer, as this is when Alaska enjoys on average 19 hours of sun every day. Between November and January, residents won't see any sunlight.
If you're interested in enjoying snow sports, then winter is the best time to visit; otherwise, travelers will get the most out of their experience visiting during the peak season (June-August) and the shoulder seasons (March to May, August to November).
Tourism is at its peak during the summer in Anchorage. This is when you'll find the best weather in this region. Summer temperatures range between the mid-forties and the low-seventies Fahrenheit, so pack a sweater and rain jacket for the occasional rain that you may encounter.
Winters in Anchorage are cold, very snowy, and dark, and there are very few tourists during these months. Temperatures range between 13 degrees and 24 degrees Fahrenheit, but drop well below that, up to -10 degrees. It's essential to pack lots of warm clothing if traveling during this season.
Also, be prepared to see little sunlight, which might affect your mood and health. As this is the low season for tourism, travelers can expect cheaper accommodations and little to no crowds.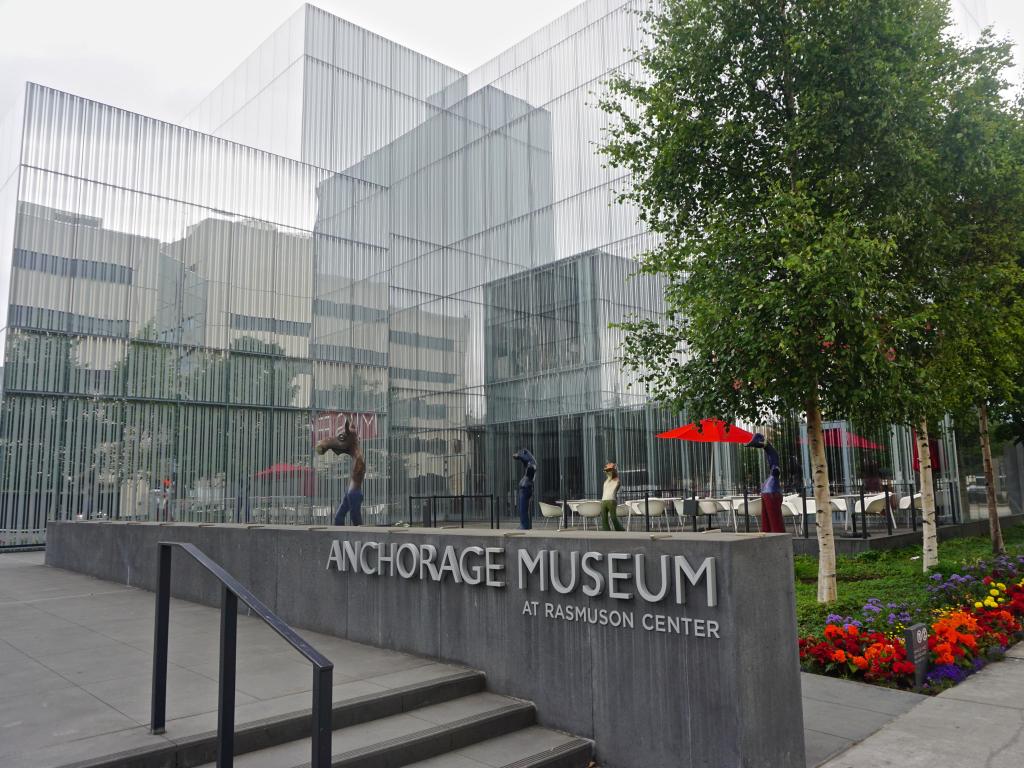 Spring and fall are the tourism shoulder seasons and are wonderful times to visit Anchorage. Spring lasts longer, with temperatures averaging between 10 and 50 degrees Fahrenheit. Fall is much shorter, with temperatures ranging between the low-twenties and high-fifties and plenty of rain and occasional snow.
There are a variety of year-round festivals in Anchorage. Every winter, the city holds its annual Folk Fest, International Film Fest, and the Alaska Beer Week. In the spring, you can experience the Fur Rendezvous and the Anchorage Run Fest. Summer sees the Summer Solstice Festival, Pride Fest, Girdwood Forest Fair, Independence Day, and the Bear Paw Festival.