Can you Drive to Glacier Bay National Park?
Glacier Bay National Park is one of the beloved national parks in the United States, known for its remote landscapes of mountains, fjords, forests and tidewater glaciers. This 3.3-million-acre park offers spectacular sights that are a must for anyone seeking adventure in the wilderness.
Located in Alaska on the shores of the Gulf of Alaska, Glacier Bay National Park is a remote, but stunning national park. Due to its geographical position and remotes, you cannot drive there. The park is only accessible by ferry, air taxi, or private plane.
Even though you can't drive there, Glacier National Park is definitely worth the visit. Read on to learn more about how to get there, tips for making the most out of your journey, and things to do and see once you get there.
Can you drive to Glacier Bay National Park?
Glacier Bay National Park is tucked away in the southeast corner of Alaska. The National park is surrounded by towering mountains and fjords that cut the national park off from the mainland. Because of this, driving to Glacier Bay National Park is impossible.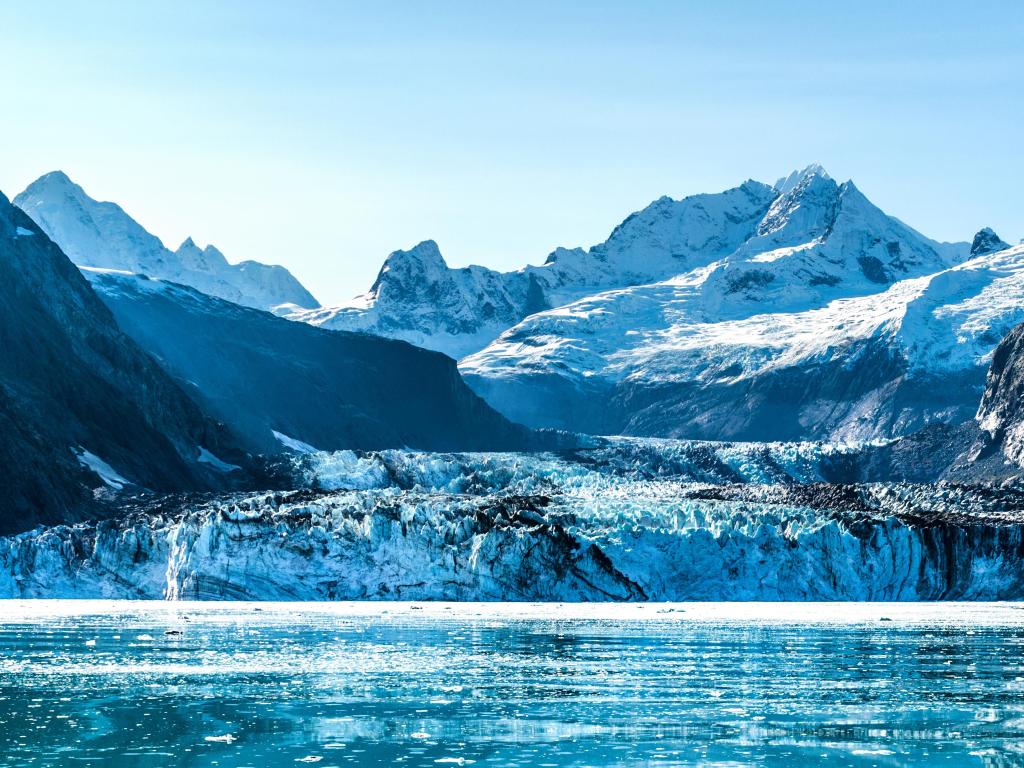 The best option to get to this remote paradise is to take a ferry through the Alaska Marine Highway from Juneau to Gustavus. This will take you right through the national park, allowing you to view the area's breathtaking scenery or set off on your own or with a tour group.
Another option is to take a flight from Juneau, Skagway or Haines. This option gives you a bird's-eye view of the beautiful, rugged landscape. The companies in Juneau, Skagway or Haines offer daily commuter taxi air services.
To get to Juneau, you can either take a ferry from Bellingham, WA or fly in from Seattle and Anchorage (from several departure points). Juneau is a small city with plenty of transportation options that connect it to other parts of Alaska, including Glacier Bay National Park.
How to get to Glacier Bay National Park from the mainland USA
Comparison of modes of transit between Juneau to Gustavus

| Option | Provider | Approx Price | Travel Time |
| --- | --- | --- | --- |
| Vehicle Ferry | Alaska Marine Highway | $117 per car | 4-6 hours |
| Flight | Alaskan Airlines | $445+ | 30 minutes |
| Flight | Air Excursions | $240+ | 30 minutes |
There are a few options for anyone wanting to get from the mainland USA to Glacier Bay. First off, it depends on if you want to take your car for part of the way.
The fastest and most common option is taking a flight to Juneau from many cities on the mainland, like Seattle. The flight from Juneau to Gustavus takes about 30 minutes and is only about 40 miles.
Another option is taking a car ferry to Juneau, leaving your car in Juneau and flying to Gustavus, or taking a car ferry all the way to Gustavus. The ferry to Gustavus from Juneau takes 4 to 6 hours.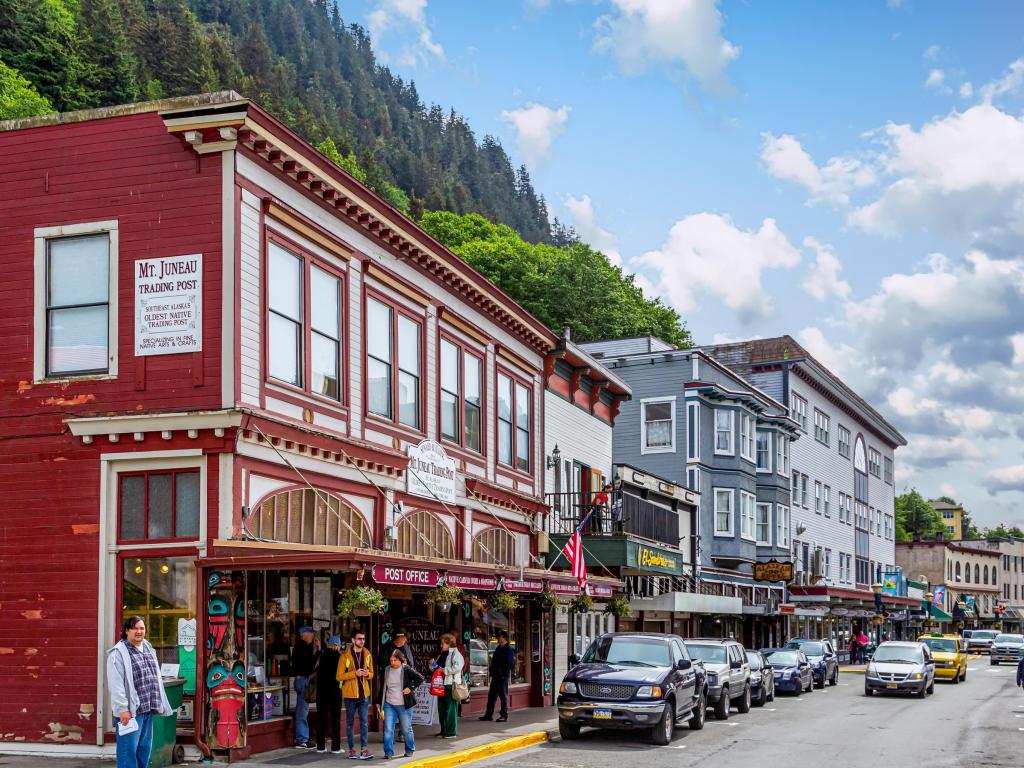 You can take your car on any of the ferries, just make sure to book in advance. There is no designated parking near Juneau Port, however, you can securely park your vehicle for a couple of days or choose to leave your vehicle in a long-term parking lot away from the port.
You will have the option to leave your car in several parking lots and off-street parking in Juneau, including Downtown Transit Center and Marine Parking Garage.
The fees change depending on where you leave your car but Marine Parking Garage charges $5 for daily parking and $15 for weekly (at the time of writing).
The ferry to Gustavus runs up to 3 times a week and doesn't run in winter. This is because of the severe weather the area experiences in the colder months. Flights depart daily and all year long.
Because of the cost and time to ferry, we recommend taking a flight. Not only is it much cheaper in the long run (after factoring in fuel and parking costs), but it is also less dependent on the weather and runs all year long.
Whichever mode of transport you opt for between Juneau and Glacier Bay National Park, we suggest you take some time to explore Juneau (Alaska's capital) on your way. It's also worth noting that there are a few decent options for traveling from Juneau from the mainland US.
How long does it take to get to Glacier Bay National Park?
The ferry ride from Juneau to Gustavus (provided by the Alaska Marine Highway ferry system) takes 4-6 hours depending on the vessel used and the stops on the way. The ferry is very comfortable and has magnificent views from the side.
The weather may play a factor in the total time it takes to get to Gustavus. From Gustavus, the ferry or flight to Glacier Bay National Park is only a few minutes.
The flight from Juneau to Gustavus takes 30 minutes by Alaskan Airlines or Air Excursions. This flight isn't too canceled because of weather and the flight is one of the most breathtaking flights in North America.
Which hub should you arrive at in Glacier Bay National Park?
Glacier Bay National Park's closest town is Gustavus. This tiny community has very basic amenities and a small population.
This is the only hub for reaching Glacier Bay National Park. Once you arrive, there are plenty of services that will take you via boat into the bay.
There are a few restaurants and cafes in town, as well as lodges to spend the night. The town is surrounded by nature and untamed forest, with plenty of wildlife to see.
In the summer months, visitors can even camp at the Park Headquarters just a short drive from Gustavus. For nature lovers wanting to experience the rugged Alaskan wilderness, this is a must-have experience.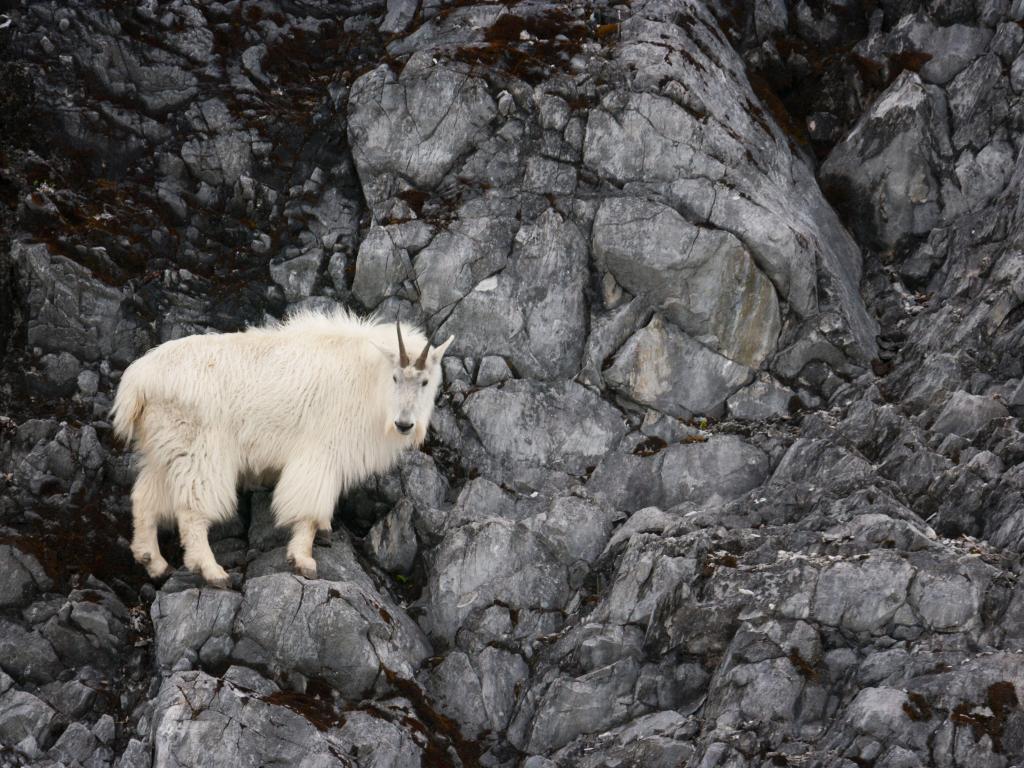 Things you need to know about driving to Glacier Bay National Park
Although you can get to Glacier Bay National Park easily, it's still a long journey and very remote. There are a few things to keep in mind before setting out and when you arrive.
Here are our top tips when it comes to preparing for a drive to Glacier Bay National Park:
A lot of services in Alaska close during the winter; be aware of this when making your reservations and travel plans. The sea can be choppy if you are traveling by ferry, so check the weather forecast if you are prone to getting seasick.
Keep in mind that these are remote areas, and cell coverage might be spotty at times. Make sure to fuel up your car if you are road tripping here. In case of emergencies, make sure you have extra water, food, clothing, and emergency first aid.
The ferries in Alaska leave punctually. Make sure to arrive at the ferry port ahead of time to avoid missing the ferry and having to wait longer.
As this is Alaska, there is plenty of wildlife. This includes bears, wolves, and other large animals. Always lock food in bear-proof containers, throw trash away in designated bins, and mind your surroundings.
Weather is unpredictable in Alaska. It's important to always pack warm clothes with heavy waterproof jackets, even in summer. In winter, you will need very warm winter clothes as the temperatures often stay well below freezing.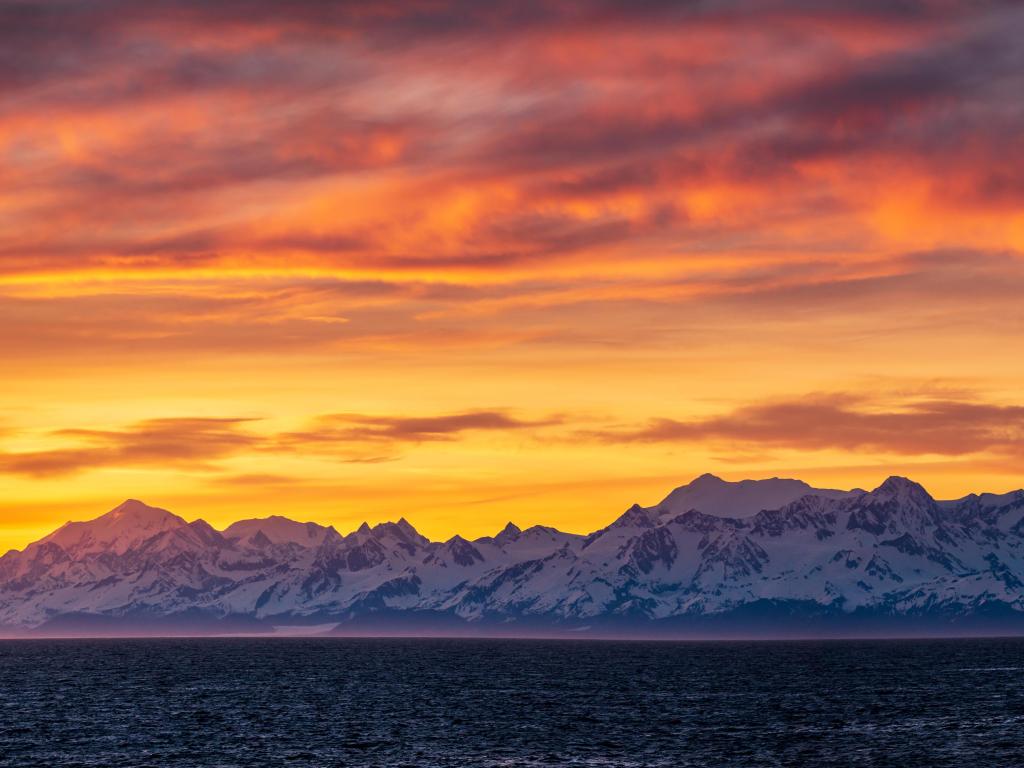 Things to do once you reach Glacier Bay National Park
Glacier Bay is a diverse and remote protected space, meaning that most of what there is to see relates to the natural beauty that encompasses this one-of-a-kind national park.
There are a variety of ways to discover the many glaciers, fjords and mountains in this park, including kayaking, guided camping and hiking trips, backpacking, rafting, mountaineering, and guided tours on cruise ships.
A must-visit is Bartlett Cove, the only developed area in Glacier Bay National Park. This is where you'll find the Glacier Bay Lodge, the Park Visitor Centre, and most of the services provided at Glacier Bay.
For a truly once-in-a-lifetime experience, you can book a remote cabin (100 miles from cell signal, without vehicles and only staffed with rangers from May to October) in Glacier Bay National Preserve. Unlike the park, this area allows fishing, hunting and boating.