Is there a Bridge from England to France?
France has some of the most beautiful countryside and impressive architecture in Europe and it's situated in western Europe, directly across the English Channel from the south coast of England. Enjoy a gastronomic journey sampling its gourmet food, world-famous wines, and its capital city, Paris, known as the city of love, and the fashion capital of the world.
Although there isn't a bridge leading directly from England to France, there are plenty of other travel options available. The Channel Tunnel is the most popular way to cross the channel, and there are various ferry routes and flights available.
France is the closest neighbour to England on mainland Europe, and taking the train through the longest undersea tunnel in the world will allow you to be quickly on the road exploring everything that France has to offer. Continue reading to discover the best ways to travel from England to France and some of the best things to do when you get there.
Is there a bridge from England to France?
There isn't a bridge leading from England to France. However, the Channel Tunnel serves the same purpose, connecting England to mainland Europe, travelling from Folkestone, under the English Channel, to the Port of Calais in northern France.
Vehicles arriving at Folkestone can drive on board Le Shuttle, the train which makes the short journey under the Channel to Calais, where on arrival, you simply drive off and continue your journey of exploration through France.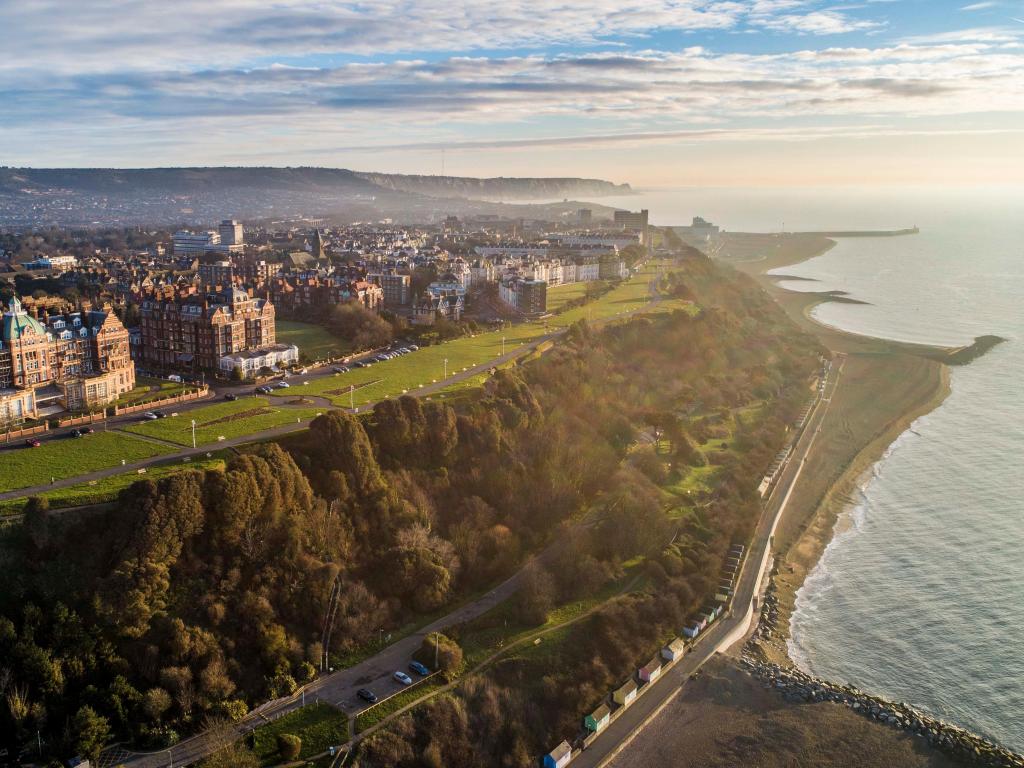 How to reach France from England
Making the journey via the Channel Tunnel is the quickest and cheapest way to reach France from England. Once checked in at the Folkestone Terminal, visitors will drive aboard Le Shuttle for the 35-minute journey under the channel, and there is an opportunity to stretch your legs and use the facilities on board.
Taking Le Shuttle is also the most environmentally friendly way of journeying between the two countries, increasing its popularity and helping travellers keep their carbon footprint down.
It is possible to travel by bicycle on Le Shuttle via a specially adapted minibus that will take you onboard the train. It is not, however, possible to travel on Le Shuttle as a foot passenger. It is possible to reach France as a foot passenger by booking a seat on Eurostar, which is a different train service, operating through the same tunnel.
There are also several ferry routes available to travel from England to France. The most popular route sails from Dover on the south coast to Calais.
It is also possible to travel from Portsmouth on the Hampshire coast, which offers sailings to the French ports of Cherbourg, Caen and St Malo. Other alternatives include Plymouth to Roscoff, Poole to Cherbourg and Newhaven to Dieppe.
It is also possible to fly from London to Paris, which will bypass the beautiful French countryside and the joys of a road trip but will see you arriving in Paris 1 hour and 15 minutes after leaving London.
How to drive from England to France
If you are choosing to make the trip to France via the Channel Tunnel, then you'll enjoy a drive through the garden of England as you travel through the heart of the Kent countryside to Folkestone and the departure terminal.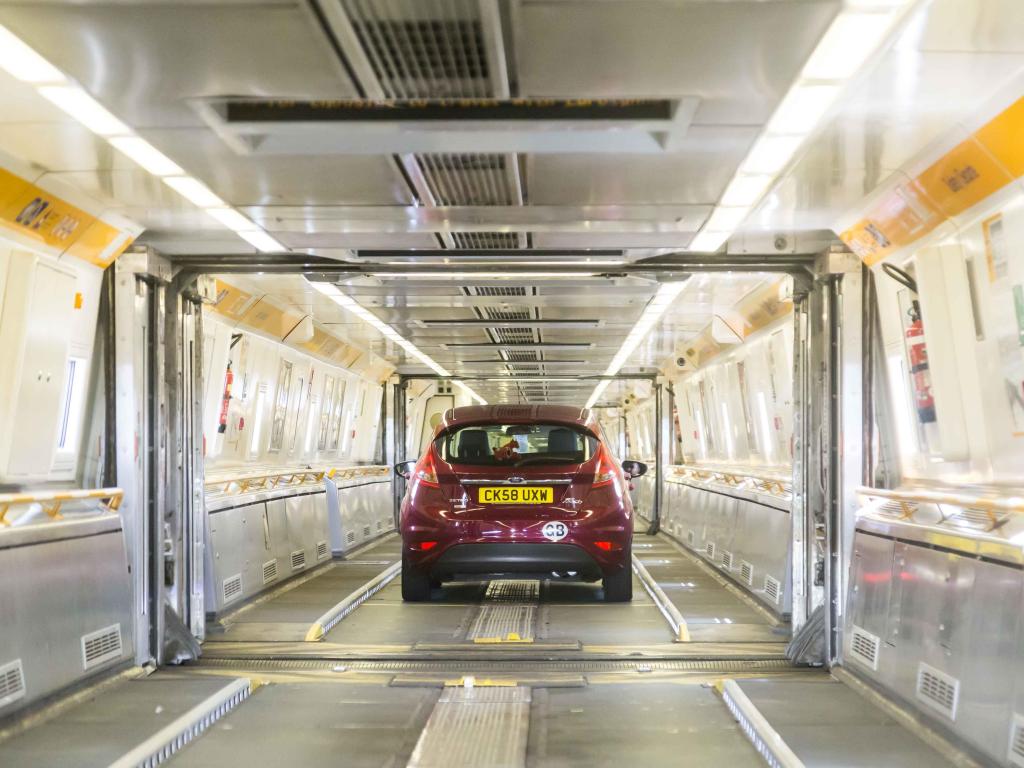 Folkestone, situated on the southeast coast is 95 miles from London, and from there the journey takes around 2 hours.
If you are making the trip from one of the other major cities in England, then the routes will be mainly on motorways and main a-roads, making the journey relatively straightforward. Remember traffic will be much busier at peak periods, so allow extra time for reaching the departure point if you encounter rush-hour traffic en route.
How long does it take to reach France from England?
The coastlines of southern England and northern France are only 21 miles apart at their closest point, from just north of Dover to Cap Gris Nez, situated near the French port of Calais.
This makes the ferry journey from Dover to Calais the quickest of all the available sailing routes between the countries, taking 1 hour and 30 minutes.
The journey from Folkestone to Calais travelling through the Channel Tunnel aboard Le Shuttle takes 35 minutes to cover the 38-mile route. This is the most flexible option with trains departing at 2-hour intervals throughout the day.
Making the journey on one of the alternative ferry routes will add several hours to the crossing with the journey times taking up to 12 hours. And if you choose to fly to France, then the journey from London to Paris will take around 1 hour and 15 minutes but the costs of flights and car hire on arrival make it a more expensive option than driving.
How much does it cost to travel to France from England?
Price comparison of available modes of travelling to France from England

| Departure Point | Destination | Mode | Operator | Fee |
| --- | --- | --- | --- | --- |
| Folkestone | Calais | Train | Eurotunnel | £144 |
| Folkestone | Paris | Train | Eurostar | £150 |
| Dover | Calais | Ferry | P&O Ferries | £64 |
| Portsmouth | St Malo | Ferry | Brittany Ferries | £190 |
| Portsmouth | Caen | Ferry | Brittany Ferries | £185 |
| Poole | Cherbourg | Ferry | Brittany Ferries | £185 |
| Newhaven | Dieppe | Ferry | DFDS | £67.50 |
| Plymouth | Roscoff | Ferry | Brittany Ferries | £185 |
Travelling through the Channel Tunnel is the popular option when travelling to France from England. It is the quickest available option and the price allows up to 9 passengers to travel in one vehicle which allows the cost to be shared.
If you choose to cycle to France via Eurotunnel, it costs £35 one-way to board the minibus and travel on Le Shuttle.
Which port should you choose as your destination in France?
Calais is the most popular travel destination amongst travellers making the journey from England. It is home to the Eurotunnel Terminal and the Ferry Terminal offers the quickest route from Dover if you wish to make the journey aboard a ferry.
The other ports available via alternative ferry routes may be more appealing, although this is dependent on your itinerary once you reach France, the travel times are significantly increased to these destinations.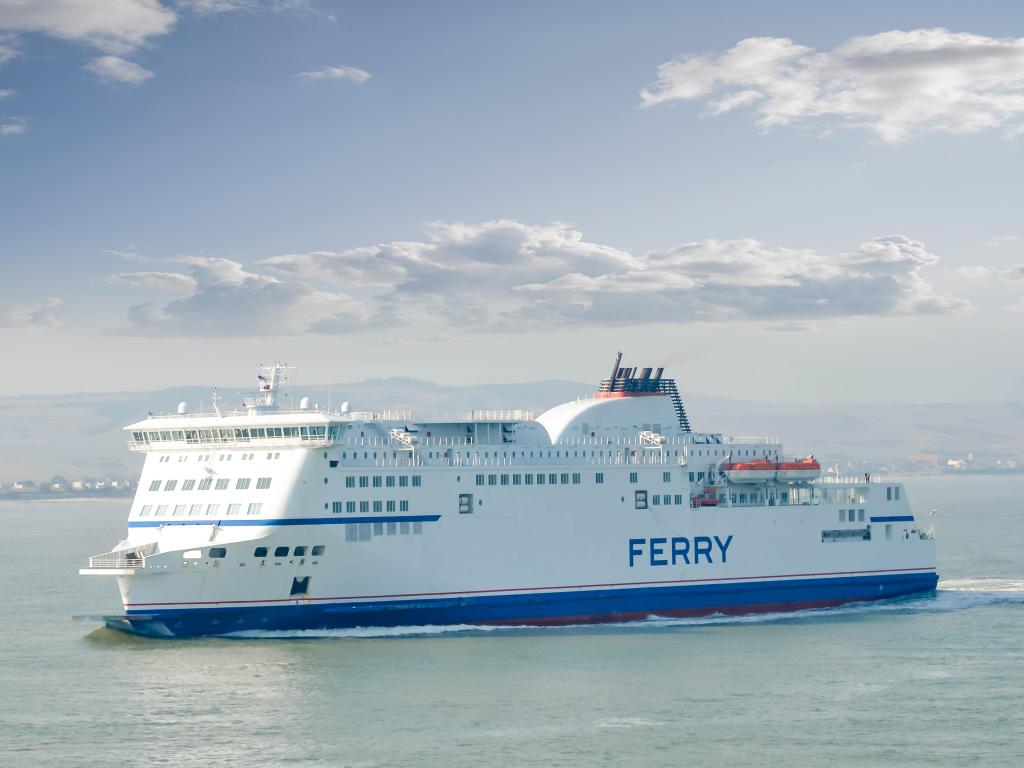 Things you need to know about travelling to France from England
Travelling to France is an amazing experience with so much to explore, see and do, and planning is essential to see as much of this beautiful country as possible on your trip.
Booking travel tickets in advance, for the train or ferry, will not only save time as you reach your departure point and guarantee your place on board but can also save money. Tickets will often become more expensive the closer you get to the travel time. Tickets can also be cheaper if you travel mid-week and avoid peak times.
Remember when driving in France to drive on the right-hand side of the road!
If you are travelling to major cities, then it is now compulsory to display a clean-air sticker on your vehicle signalling the emission levels it produces. Certain older cars may not be allowed to enter particular cities depending on the air quality levels at the time.
When driving in France, you must carry a high visibility vest for each vehicle occupant in case of a breakdown and it is also a legal requirement to carry a warning triangle for such occurrences.
You must also fit headlight beam converters to UK cars driving in France, and carry a spare bulb kit to ensure any failures are rectified immediately.
Best time to visit France
It is always a good time to take a trip to France, but it is recommended to visit in late spring, April and May, and in the autumn months of September and October.
The weather will be pleasant and it will be much less crowded than in the peak summer months. A lot of French people like to holiday in their own country making it particularly busy in late July and August.
When is the best time to travel to France?
Visiting in summer will offer the best weather, but spring and autumn are considered better and the weather will still be enjoyable. The further south you head, the weather will be better and the Mediterranean coastline is the place to go for long hot summers.
France is home to many popular festivals and the Nice Carnival in February is an amazing spectacle with decorated floats, world music, colour and a terrific family atmosphere, with a dazzling parade of lights and sounds in the evening shows.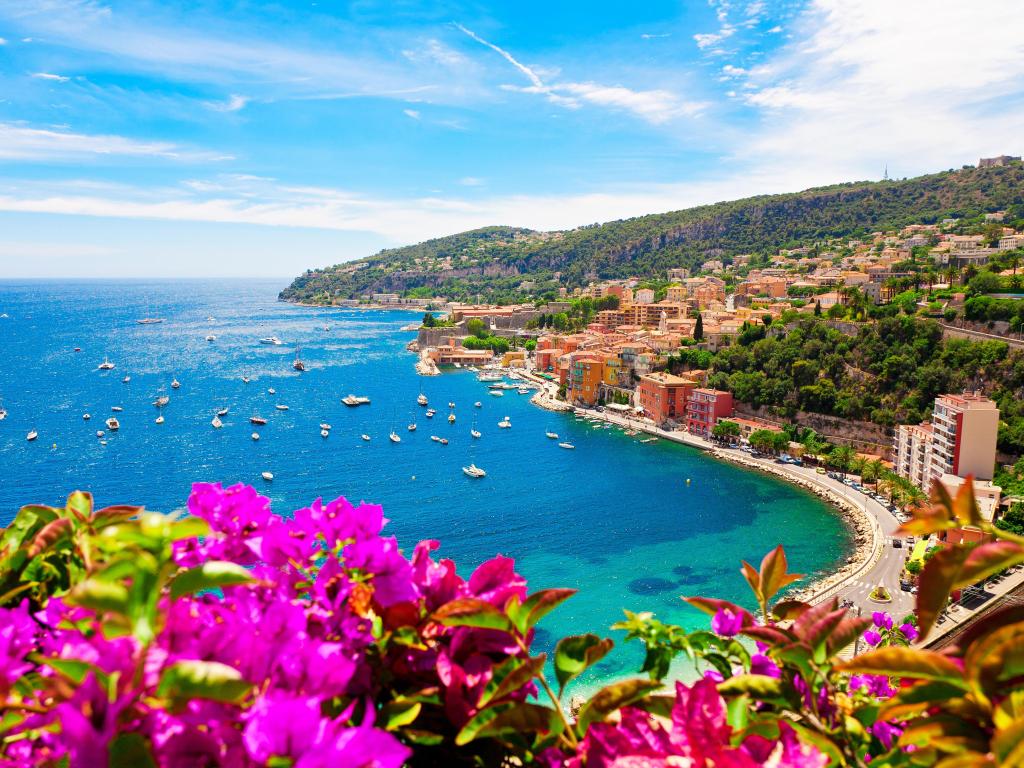 If you are visiting in spring, then the Cannes Film Festival is extremely popular as it attracts stars of the silver screen from all over the world.
In the summer months, the Paris Festival de St-Denis takes place in June and this traditionally classical music showpiece now encompasses traditional and current sounds to appeal to audiences of all ages.
The Nice Jazz Festival in July, on the French Riviera, was originally the first jazz festival in the world in 1946 and it has grown from strength to strength attracting iconic figures from the world of Jazz.
Visiting in autumn will allow you to enjoy many of the food festivals that take place at this time of year. Ever since UNESCO declared France's gastronomy to be part of its cultural heritage, it has held nationwide festivals celebrating the many wonderful tastes and flavours synonymous with the country.
You'll have the chance to visit wineries, enjoy the many markets, sample regional delicacies and learn all about French cooking from the many chef demonstrations.
Things to see once you reach France
France is a beautiful country, and the most visited in the world and it's easy to see why. It is blessed with historic towns and cities that are home to impressive ancient castles, architecture, and museums, which visitors of all ages are sure to enjoy.
With its jagged coastlines, beaches and rugged mountains, there is so much to see and do and we have selected a few highlights here to help you plan your trip.
Paris - One of the most visited and beautiful cities in the world. Take a trip up the Eiffel Tower, a stroll down the Champs Elysees and explore the many museums and galleries including the Louvre, home to the renowned Mona Lisa.
Amiens - Known for its impressive architecture, idyllic floating gardens and extensive canal network, a trip to the "Venice of the North" is a must when visiting France. Its gothic and renaissance art collections attract thousands of visitors annually.
Normandy - Home to the most stunning alabaster coastline, beautiful countryside, and delightful towns and villages, Normandy is a popular destination in Northern France. Famous for the WW2 beach landings, the area is now renowned for its many excellent food festivals in the autumn months and magical Christmas markets in the festive season.
Champagne - The Champagne wine region is famous the world over and people travel from all over the globe to sample its most famous produce. The area is blessed with spectacular scenery, and within it are the most famous champagne houses and cellars. These have allowed it to take its place on the UNESCO World Heritage List.
Provence - With its endless coastlines, incredible scenery, and stunning purple lavender fields, you can enjoy delicious local delicacies as you explore the many medieval hilltop towns and villages including the picturesque town of Orange, home to the original Arc de Triomphe.
From its stunning natural beauty, and centuries of history and culture, France has something for everyone and there are many reasons to make the journey from England. Whenever you choose to make the trip you'll be sure to have a truly memorable and enjoyable experience.