Is there a ferry from Charleston to Savannah?
Charleston is South Carolina's food, music, and art capital. The city is located on the coast of the Atlantic Ocean and 80 miles from Savannah, Georgia, another one of the South's most iconic cities. Seeing they are relatively close together, you might be wondering whether there is a ferry between them.
Although Charleston and Savannah are close to each other and both are located on the shores of the Atlantic Ocean, there are no ferries between them. However, they are only 100 miles away by freeway so driving from one to the other is convenient.
Traveling by car between the two iconic cities is both exciting and full of fun and adventure by the coast. Keep on reading to learn more about the routes between the cities, travel times, and some helpful pointers on how to make the most out of your journey.
Is there a ferry from Charleston to Savannah?
There is no ferry between Charleston and Savannah. However, you can choose between a short and pleasant drive or an Amtrak Train ride.
The drive between Charleston and Savannah takes roughly 2 hours and 10 minutes. The majority of the drive will be on the beautiful US-17 South and Interstate 95 (I-95) South.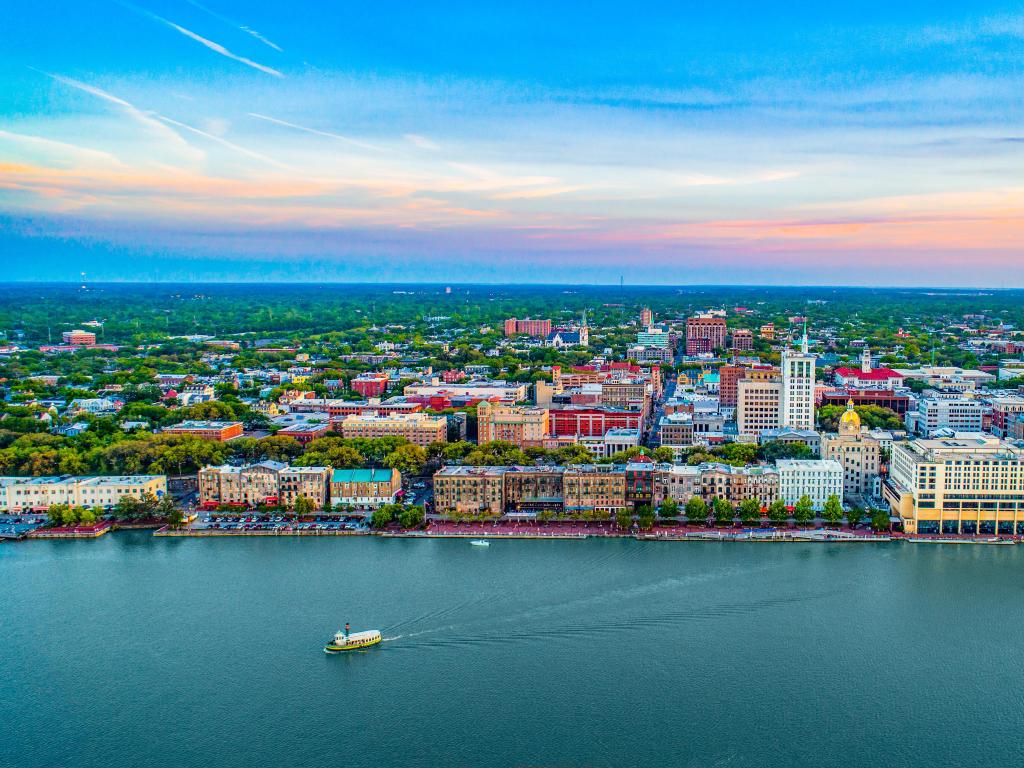 You can expect traffic during rush hours, in particular when leaving Charleston between 4pm and 6pm. However, both roads are major highways, so expect a pleasant drive.
Another alternative option is to take an Amtrak Train between the two cities. This will take just 1 hour and 50 minutes.
There are no flights between the two cities because they're so close to each other. However, both driving and taking the train will make for an exciting journey that won't take too much time.
How long does it take to reach Savannah from Charleston?
The easiest way to reach Savannah from Charleston is by car. This gives you the freedom to explore the stunning surroundings and get to the hard-to-reach destinations outside of the city.
By car, it will take roughly 2 hours and 10 minutes. However, traffic may slow the journey down a bit, especially if you're traveling during a rainstorm.
The fastest option is by taking the Amtrak Train. By doing this, you can expect around 1 hour and 50 minutes of traveling. However, this does not include wait times, boarding times, or transportation once you reach Savannah.
To get to Savannah from Charleston, you'll want to head south on US-17, driving over beautiful marshes and waterways. After around 60 miles, you'll merge onto I-95 South. This major interstate will take you towards the forests of Georgia.
In the end, you'll take Exit 5 to merge onto US-17 South, where you'll cross over the Little Back River Bridge into Georgia and the Talmadge Bridge into the beautiful city of Savannah.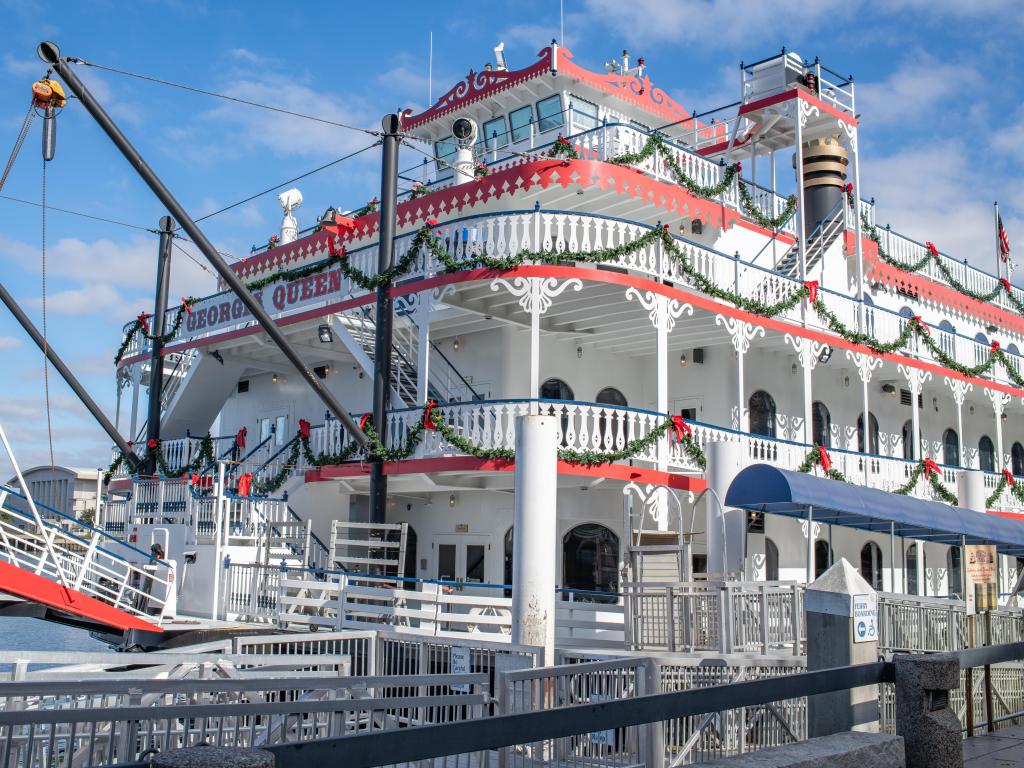 How much does it cost to travel from Charleston to Savannah?
Because these cities are so close, both driving and taking the train are affordable. The overall cost depends on a lot of factors including what car you drive, gas prices, and more.
Since there are no tolls, driving's biggest cost is gas. If you drive an electric car, this will make driving incredibly affordable.
The Amtrak Train will cost $29 each way. Although the train is faster, it's the pricier option.
Things you need to know about traveling from Charleston to Savannah
Although this amazing and quick journey is easy, there are still plenty of things to keep in mind before setting off on this drive or train ride. Below are our top tips and bonus pieces of information to help you plan your journey well.
Expect heavier congestion around the Charleston area. If you hit the rush hour traffic leaving the city, the traffic hotspots are the intersections where traffic lights cause delays and the West Ashley area.
Beyond the local rush hour traffic, Fridays and Sundays are busier days with tourists heading to the city.
The Amtrak Train only leaves in the morning hours (at the time of writing) So if you're not a morning person, chances are you'll prefer driving instead.
The Amtrak route runs from New York to Tampa and Miami, stopping at notable places such as Washington, DC, Charleston, Savannah, Jacksonville and Orlando.
Best time to visit Savannah
Savannah is a gorgeous year-round destination with mild winters that rarely see snowfall. Temperatures remain pleasant for most of the year.
However, summer can be scorching and humid. Make sure your air conditioning is working and take breaks even for the brief journey.
The season from June to November is hurricane season in the southeast USA. Although rare, you should always check the weather forecast before traveling.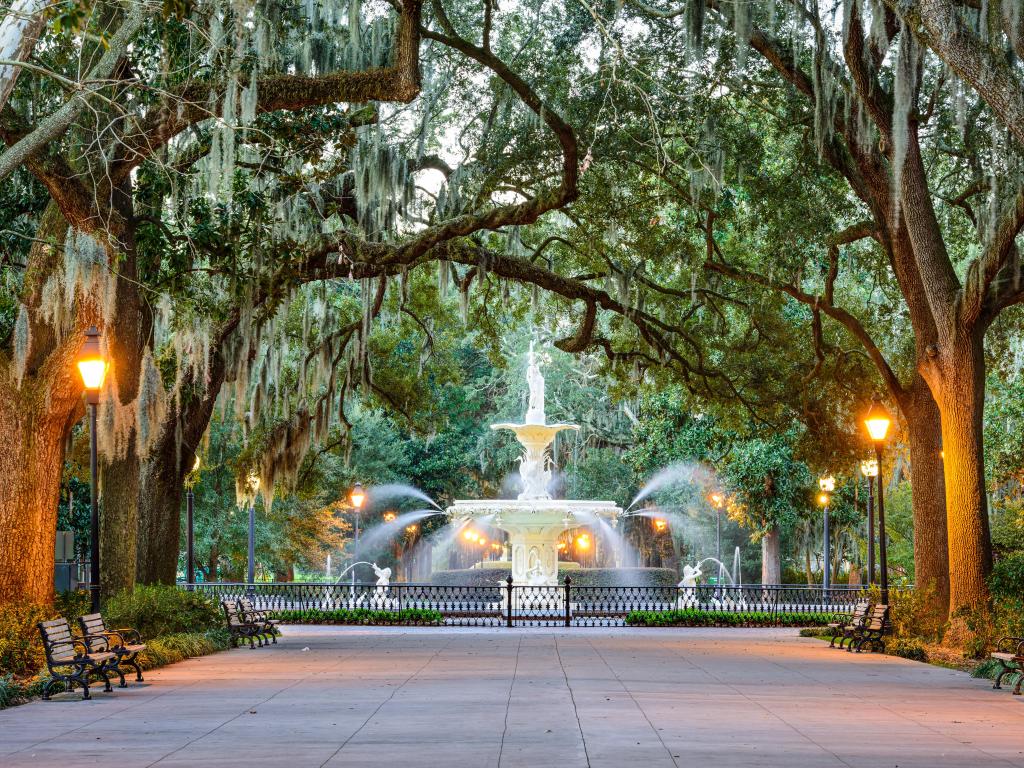 Heavy rain and storms happen in the summer, which can cause reduced visibility and dangerous roads. Again, it's always a good idea to check the weather before hitting the road.
Spring and fall are generally the best times to visit Savannah. This is because of the mild temperatures and fun events during these seasons.
Savannah is known for its azalea flowers. The pink flowers bloom in the city around spring.
On top of the beautiful spring flowers, the Savannah Music Festival has been running since 2003 and usually takes place in March and April.
Fall is another beautiful season to visit Savannah. Temperatures are mild and the weather is generally clear and pleasant. The popular Savannah Film Festival takes place in the fall, and is definitely worth checking out.
Things to see once you reach Savannah
Savannah, Georgia, is a city steeped in history, culture, and some of the best food in the American South. Below, we've listed our top things to do and see once you arrive in this amazing coastal city.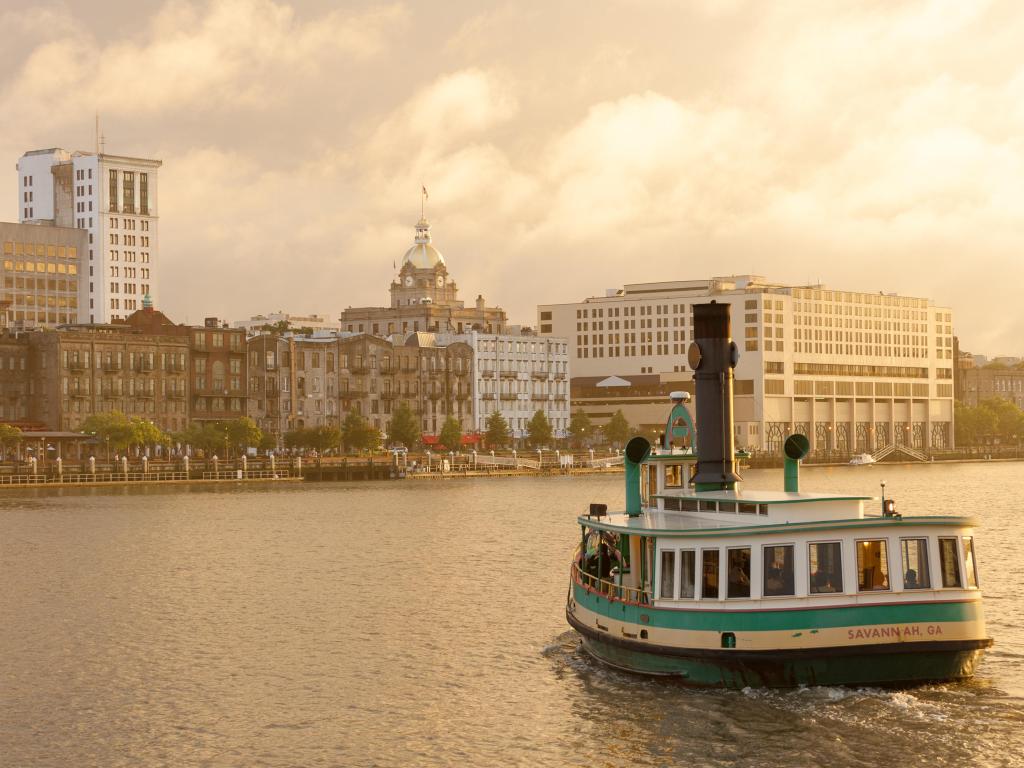 Historic District - The Historic District is the heart of Savannah. Walk the cobblestone streets and meander through the 23 historic squares graced with moss-draped oak trees.
Forsyth Park - For a relaxing afternoon, head to the 30-acre green space for a picnic. Known for the Forsyth Fountain, you may even catch events or concerts here.
River Street - Head to River Street to immerse yourself in a vibrant atmosphere. Along the Savannah River, you'll find shops, bars and restaurants beside the cobblestone street.
Bonaventure Cemetery - Made popular by the 1994 novel "Midnight in the Garden of Good and Evil", you can tour the Bonaventure Cemetery. See haunting yet beautiful tombstones.
Savannah Historic Tours - There are several tours available throughout the city. Whether you want to learn about Savannah's history or take a Ghost Tour. Walking and trolley tours provide insights into the city's rich past and unique culture.
Although there is no ferry between Charleston and Savannah, you can still drive or take a train. Both options will allow you to sit back and enjoy the beautiful surroundings between these two iconic and exciting cities.