Is there a ferry from Savannah to Hilton Head?
Hilton Head Island is one of the most popular vacation destinations on the east coast of the USA. It's located across the state border from Georgia, just under 20 miles from Savannah. The island is famous for its world renowned golf courses and endless sub-tropical beaches.
Although you cannot take a car on a ferry from Savannah to Hilton Head, there are several ways to get there, including a cruise. The cruise will take you 2 hours each way, through the beautiful waters along the coast of Georgia and South Carolina.
Because Hilton Head is located so close to South Carolina, the quickest most convenient way to get to the island is by car. Continue reading to learn more about how to get to Hilton Head Island - including a trip by boat cruise - and what to do and see once you arrive.
Is there a ferry from Savannah to Hilton Head?
Although there isn't a car ferry that can take you from Savannah to Hilton Head, you can take a very pleasant cruise. Vagabond Cruise operates the major cruise line to the island.
This operator runs a popular historic cruise that leaves Hilton Head and explores historical Savannah in a guided trolley tour. After spending 4 hours touring the city's top historical highlights, it returns to Hilton Head Island.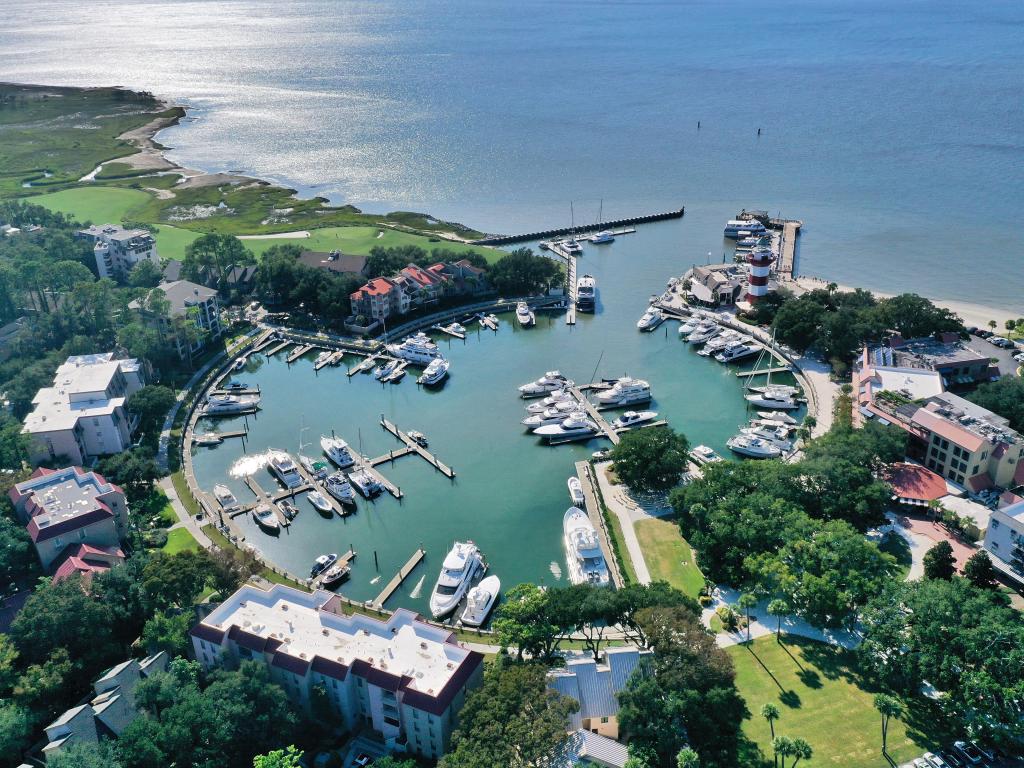 The cruise costs $79.85* for a package deal (at the time of writing - be sure to check carrier websites for up-to-date prices before traveling), including four hours in Savannah and a return to Hilton Head. On board, there is air conditioning to keep you cool and a full happy hour bar on the return trip.
Although this journey will be a fun experience, we still think that best way to get from Savannah to Hilton Head is by car, as it offers maximum flexibility in terms of time and freedom to roam once you arrive.
Continue reading below to learn more about the best route and tips on how to get to the island comfortably and safely.
How to reach Hilton Head from Savannah
The best way to reach Hilton Head from Savannah is by car. This drive is quick and allows you to see the Savannah Wildlife Refuge, Victoria Bluff Heritage Preserve, and the Pinckney Island National Wildlife Refuge on the way.
Alternatively, you can also take a flight to Hilton Head Island from Savannah. American Airlines offers flights for this route, however they aren't usually direct.
Flights to Hilton Head Island are generally quite expensive. One way flights typically run around $200 to $300. Round-trip flights are around $400 to $500. Prices are higher during the busy seasons, which include summer, weekends, and holidays.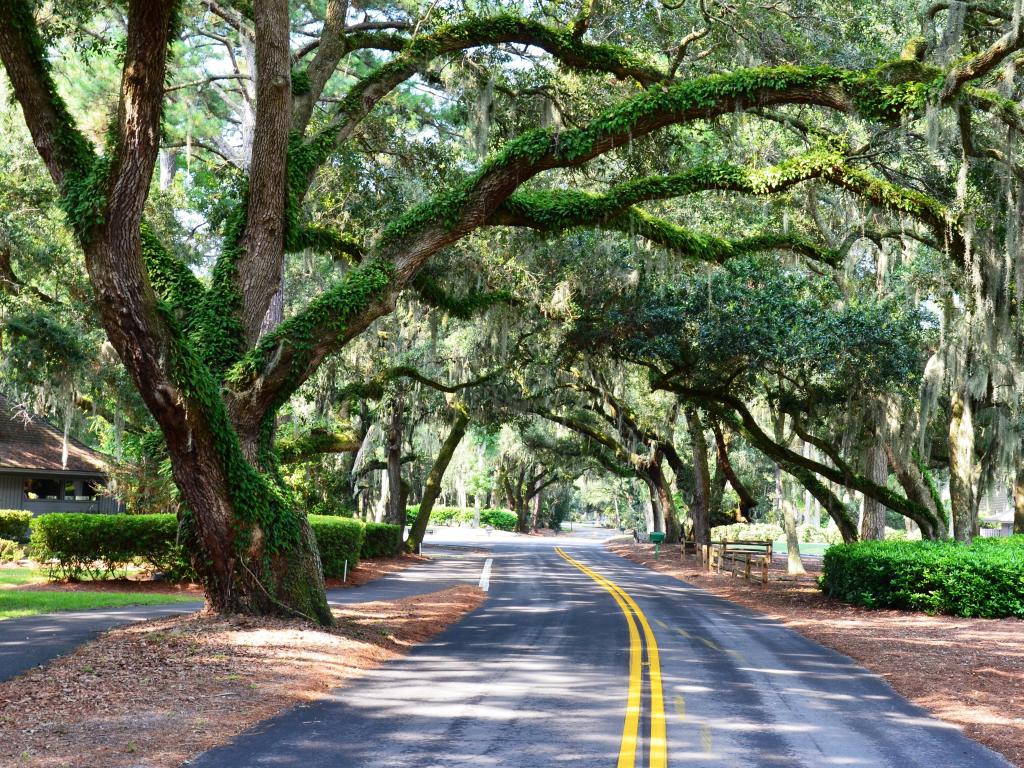 These flights operate about once or twice a day. Because of the price and the cost, driving is still the preferable way to get to Hilton Head Island.
How to drive from Savannah to Hilton Head
Starting in Savannah, Georgia, head out of the city via Highway 17 N, which will take you to SC-315 N.
Then, turn right onto SC-315 N and continue past Pritchardville. You'll pass the beautiful river lands and forests around the town of Bluffton.
Then, take May River Road to Bruin Road, then continue onto US-278 E. On this highway, you'll cross the beautiful Karl Bowers bridge and arrive on the shores of Hilton Head.
How long does it take to reach Hilton Head from Savannah?
This beautifully scenic drive is roughly 30 miles long and will take you from Savannah, Georgia, into South Carolina, and onto Hilton Head Island. This drive should take around 45 minutes to complete without stopping.
Remember, inclement weather and traffic getting onto Hilton Head Island may impact your drive. If the main route is delayed for any reason, you can also take the Highway or Interstate. Although this adds another 10 miles onto your journey, it's still a pleasant drive.
How much does it cost to travel to Hilton Head?
Price comparison of different options for traveling from Savannah to Hilton Head Island
Mode
Provider
Approx. costs
Driving
N/A
Gas (+ car rental if needed)
Day cruise
Vagabond Cruise
$79.85
Flight
American Airlines
$200-$300
* All prices are based on a single journey including 1 adult ticket
Things you need to know about traveling to Hilton Head from Savannah
The drive from Savannah to Hilton Head is safe and short, clocking in at only 45 minutes. The drive follows smaller roads, and because of the temperate weather in the area, it's unlikely that you'll need to worry about adverse weather driving conditions.
That being said, avoid driving during storms or hurricanes, which can occasionally hit these areas. As always, check the weather before heading out on your drive.
Best time to visit Hilton Head
Hilton Head is a subtropical island, with pleasant weather year round. It's easily accessible throughout the year although there will be plenty of hot days in the summer. Fortunately, there are plenty of gorgeous beaches to cool off on.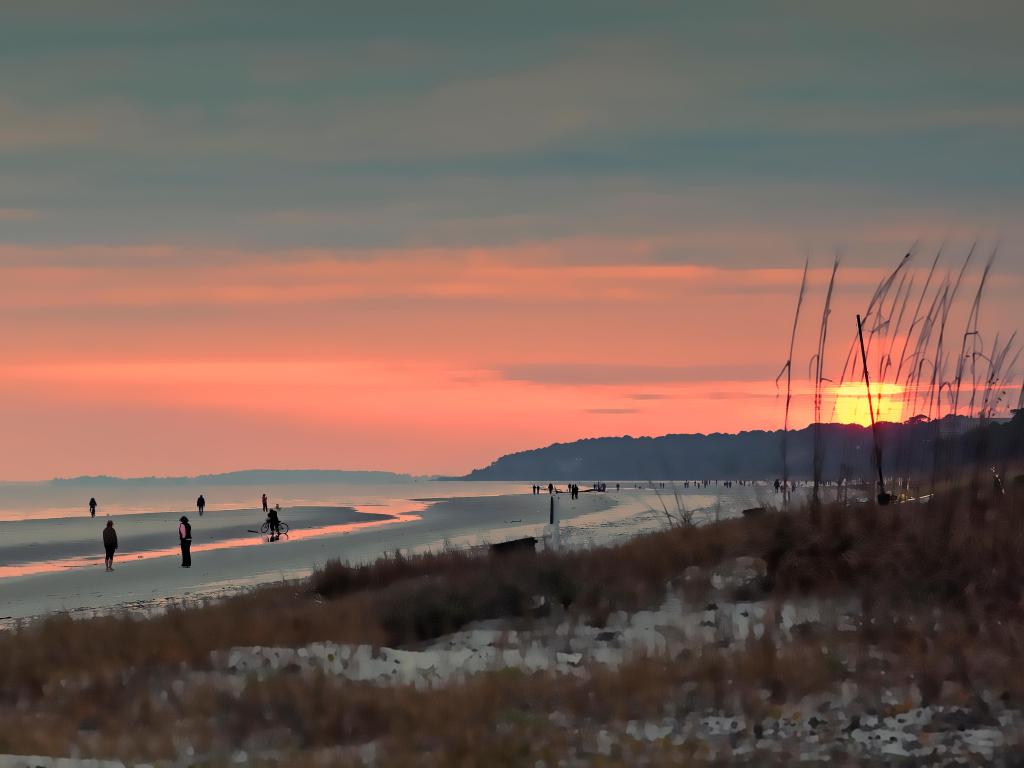 Because of this, summer is usually packed with visitors who come to enjoy the beautiful beaches and famous golf-courses. The water is very warm this time of year and tourists flock to the island to swim.
The cheapest time to travel is during the winter and shoulder seasons. You'll still get pleasant weather during the winter, although it may get chilly from time to time.
When is the best time to travel to Hilton Head?
Spring and fall are perfect times to visit Hilton Head. Springtime will bring plenty of flowers and warm weather. Although the island enjoys a sub-tropical climate, there are still some fall colors. Plus, the ocean will still be warm enough to swim in while the nights will be pleasantly cool.
Because spring and fall are the shoulder seasons, you can find great deals on accommodation. There will also be less traffic as the majority of tourists here ‌visit during the summer and winter months.
Things to see once you reach Hilton Head
Once you arrive at Hilton Head Island, there are plenty of things to do and explore. Hilton Head is famous for its white sand beaches and warm ocean. Here, the warm Atlantic stays tranquil and perfect for swimming most of the year. Exploring the beautiful sandy shores is definitely one of the many draws for visitors.
On top of being a beach-lover's paradise, Hilton Head is famous as a premier golf destination. From world famous greens like Harbour Town Golf Links to small mom-and-pop courses, the island has a diverse array of options for beginners and pros.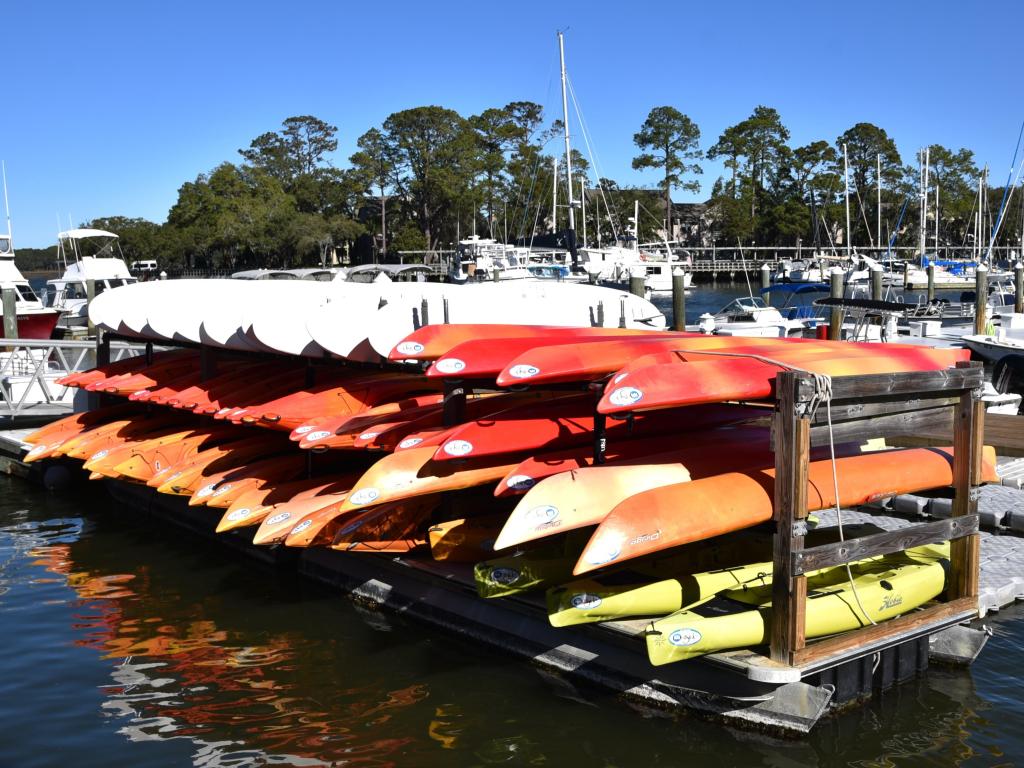 If you don't swim or play golf, don't worry, there are plenty of other activities. Hiking and bicycling around the island are very popular among visitors, and there is a wide range of water sports on offer, too.
Shoppers will also love the boutique stores and gift shops that dot the island. As you can expect from an island off South Carolina and so close to Savannah, the food-scene on Hilton Head is amazing.
As you can see, getting to Hilton Head Island is very easy by car. Unless you want to experience a tour of Savannah and a boat ride around the area's waterways, driving is the most convenient and practical option. And once you arrive, Hilton Head will fill your schedule with activities, relaxation, and great memories.