Peninsula Beach, Long Beach
Make a visit to Peninsula Beach at Long Beach for a laid-back day of sunbathing and fun along the sandy coastline. Close to the many attractions of Long Beach, this beach spot is ideal for a mix of relaxation and lively atmosphere of a bustling seaside city.
A quick overview of Peninsula Beach, Long Beach
Street Address
📍Long Beach, Ocean Boulevard, CA 90803
Facilities at this beach

🕒 Opening hours (5am to 10pm)

🚗 Parking (From $2 per hour)

🛟 Lifeguard station

🚻 Public restrooms
Where can I find the Peninsula Beach along the Pacific Coast Highway?
Peninsula Beach is at the southernmost tip of the Long Beach city shoreline, right next to Alamitos Bay. Travelling along the Pacific Coast Highway turn south onto 72nd Place which leads directly to the beach area.
Towards the south of the Peninsula there is Alamitos Park with parking, or choose street parking along Ocean Boulevard. There is also plenty of other parking spots throughout Long Beach, 12 separate lots in fact.
From Los Angeles, Peninsula Beach, Long Beach, is around 45 minutes and 30 miles away. This major city is great for enjoying various restaurants, stores, and services before arriving.
Why we love visiting Peninsula Beach
With the Pacific Ocean on one side and the calm waters of Alamitos Bay on the other, Peninsula Beach offers you a balance of relaxing beachfront and lively water activities. The balance of open ocean alongside bustling bay, really sets it apart from other coastal spots.
How we rate the different aspects of Peninsula Beach
Feature
Our rating
Natural beauty and scenery
⭐⭐⭐
Cleanliness and water quality
⭐⭐⭐
Peace and quiet
⭐⭐⭐
Activities on offer
⭐⭐⭐⭐
Accessibility
⭐⭐⭐⭐
Long Beach is close to the metropolitan area of Los Angeles. The closeness offers a coastal retreat amidst the bustling urban city.
Beyond its serene beaches, there are plenty of water sport opportunities. Kayaking, windsurfing and kiteboarding can all be enjoyed, with both beginners and the more experienced enjoying the waves.
The iconic RMS Queen Mary, a historic ocean liner, is permanently docked in Long Beach. The famous ship acts as a hotel, museum, and event space, and popular history and maritime fans.
Long Beach is home to one of the world's busiest shipping ports. The Port of Long Beach acts as a global trade hub. Wander and marvel at the ships along the coast.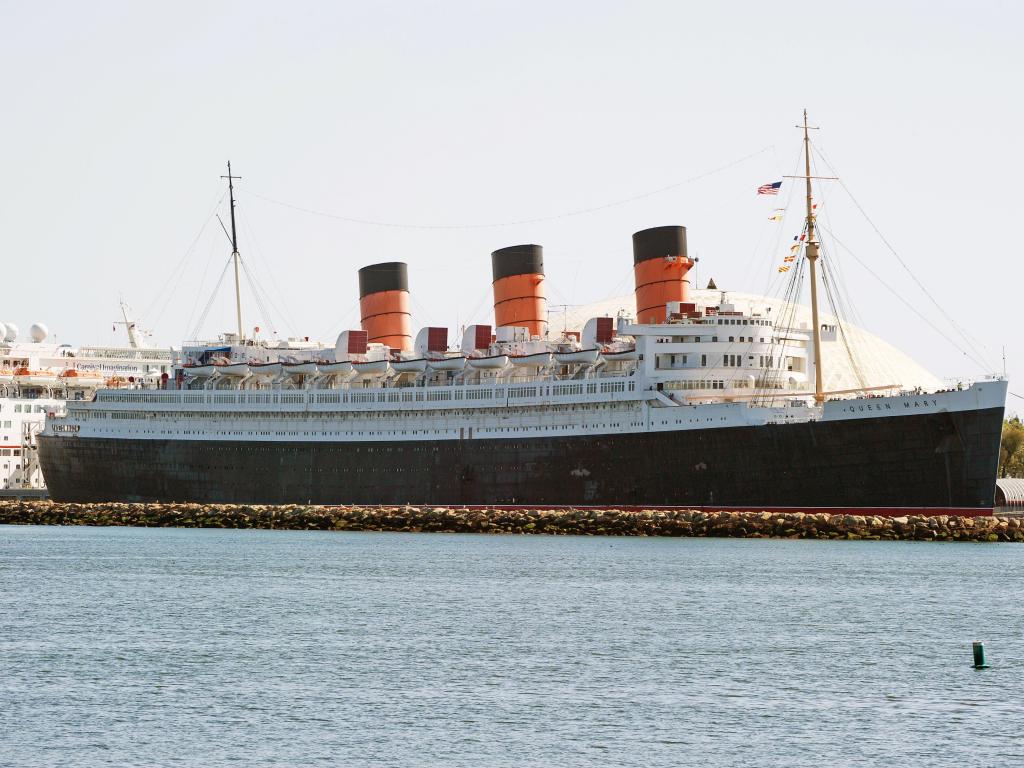 What else is there to do near Peninsula Beach?
There is plenty to do during a day out at Peninsula Beach at Long Beach, however there are lots of other attractions and sites to see right on the doorstep if you are stopping for a little longer.
Aquarium of the Pacific - Home to over 11,000 marine creatures, this aquarium offers interactive and interesting exhibits.
The Promenade - Lined with vibrant stores, restaurants, and art installations, The Promenade is Long Beach's heart of entertainment and culture.
Rainbow Harbor and Marina - The harbor is lined with beautiful boats and is stunning for evening walks and waterfront dining.
Museum of Latin American Art (MOLAA) - Dedicated to showcasing the work of Latin American artists, MOLAA showcases stunning cultural exhibits.
The Queen Mary - An iconic ocean liner, The Queen Mary serves as a floating hotel and museum, and shows a journey through maritime history.
Common questions about visiting Peninsula Beach, Long Beach
Visit Peninsula Beach in Long Beach and you can enjoy sandy shores and stunning views over the Pacific. It's the ideal spot for relaxation and beachfront activities, however keep reading to see what else you might need to bring to make your day complete.
Is Peninsula Beach accessible and open year-round?
⭕ Yes, Peninsula Beach is accessible year-round. There are multiple access points to the sandy shores, including boardwalks and paths.
Can I enjoy water sports at Peninsula Beach?
⭕ Yes, you can enjoy water sports at Peninsula Beach, including fishing, kite flying and surfing.
Is Peninsula Beach easily accessible for those using wheelchairs or strollers?
⭕ Yes, Peninsula Beach is easily accessible.
Is there anywhere to buy refreshments at Peninsula Beach?
⭕ Yes, close to Peninsula Beach there are a variety of restaurants, cafes, and stores to buy supplies.
⭕ If you are a foodie then Long Beach is for you, with East Village, Pine Avenue, and Belmont Shore all popular dining districts.
Are dogs allowed on Peninsula Beach?
⭕ Yes, dogs are allowed on Peninsula Beach, but must be on a leash.
Are there any changing facilities at Peninsula Beach?
❌ No, there are no changing facilities or showers at Peninsula Beach.
Are there any beach chairs or umbrellas to hire at Peninsula Beach?
❌ No, there are no beach chairs or umbrellas to hire at Peninsula Beach.
Is there anything else to watch out for when I visit Peninsula Beach?
While the beach may seem calm, the Pacific Ocean can have riptides and strong currents, so be cautious if you enter the water.