Road Trip From Los Angeles to Rosarito Beach
Showcasing some of Southern California's most scenic beaches and spectacular stretches of coastline, a road trip from Los Angeles to Rosarito Beach in Mexico is something all lovers of the sea should do!
The 150-mile road trip from Los Angeles to Rosarito Beach takes 2 hours and 30 minutes of driving. The trip's highlights include Long Beach, Huntington Beach, and San Onofre State Beach, as well as Disneyland, Crystal Cove State Park, and San Diego.
Despite it being short, there is plenty to see and do along this fantastic coastal drive, so please keep reading until the end to get a fuller idea of all you can expect to see.
How far is Los Angeles to Rosarito Beach and how long will the road trip take?
The road trip from Los Angeles to Rosarito Beach in Mexico covers 150 miles and takes around 2 hours and 30 minutes of non-stop driving.
You could definitely do this trip in a single day, but with so many alluring beach locations and fascinating points of interest to see along the way, there is a strong chance you will want to stop off at a few of them.
To experience some quality time at them and really appreciate their appeal, you may even want to break up the journey by spending the night in a hotel.
As the majority of the drive takes place along Interstate 5, it conveniently accommodates plenty of gas stations along the way. You'll be passing through a long chain of iconic cities too, so if the heat gets to be too much, you'll always have a place to catch your breath.
Best road trip route from Los Angeles to Rosarito Beach
By a long shot, the best road trip route from Los Angeles to Rosarito Beach is along Interstate 5.
Since you'll more or less be driving in a straight line southward, the journey is perfect for more cautious drivers and those who are looking to visit the most beautiful and interesting places in all of California.
Road trip route from Los Angeles to Rosarito Beach
From Los Angeles, make your way onto Interstate 5. Keep driving until you pass Long Beach and Huntington Beach, then follow the highway beyond Crystal Cove State Park and the Ronald W. Caspers Wilderness Park, until the route starts to hug the coastline by Capistrano Beach.
Proceeding along the route, you will see the turn-offs for San Clemente and San Onofre State Beach. Carry on heading towards Oceanside, then make your way through Carlsbad and Encinitas before passing by Torrey Pines State Reserve.
From here, you will soon get into San Diego - keep going until you reach the border with Mexico. Once you have successfully crossed it, the interstate moves into Federal Highway 1, which continues on to Tijuana before reaching Rosarito Beach.
Best places to stop between Los Angeles to Rosarito Beach
The road trip from Los Angeles to Rosarito Beach traverses a number of fantastic destinations where you can spend the night.
If you can fit it into your itinerary, we highly recommend you make a booking at one of the following accommodation providers:
Catch some rays at Laguna Beach
Laguna Beach
is one of the most iconic oceanside spots in California, and it's also home to some amazing beachfront hotels. Featuring rooms that are worthy of royalty and a stunning view of the ocean,
the best resort in town would have to be Montage Laguna Beach
.
Words hardly do the interior of this hotel justice - from the spacious suites to the beautiful Lobby Lounge, every single piece of furniture and decoration just works.
Whether you want to relax in the spa or enjoy a delicious meal at one of the three on-site restaurants, this place has you covered. When the sun starts to set, the best way to send off the day is to go for a dip in the swimming pool or enjoy a drink in your room's marble soaking tub.
On top of all that, the location couldn't be more convenient - if you want to hit the beach or venture further south into Dana Point, you can get where you're going in no time at all.
The hotel is definitely expensive, but there's not a single itch it doesn't scratch, so the price tag is more than justified.
Please check our comprehensive guide out to learn more:
READ MORE - Our Guide to Laguna Main Beach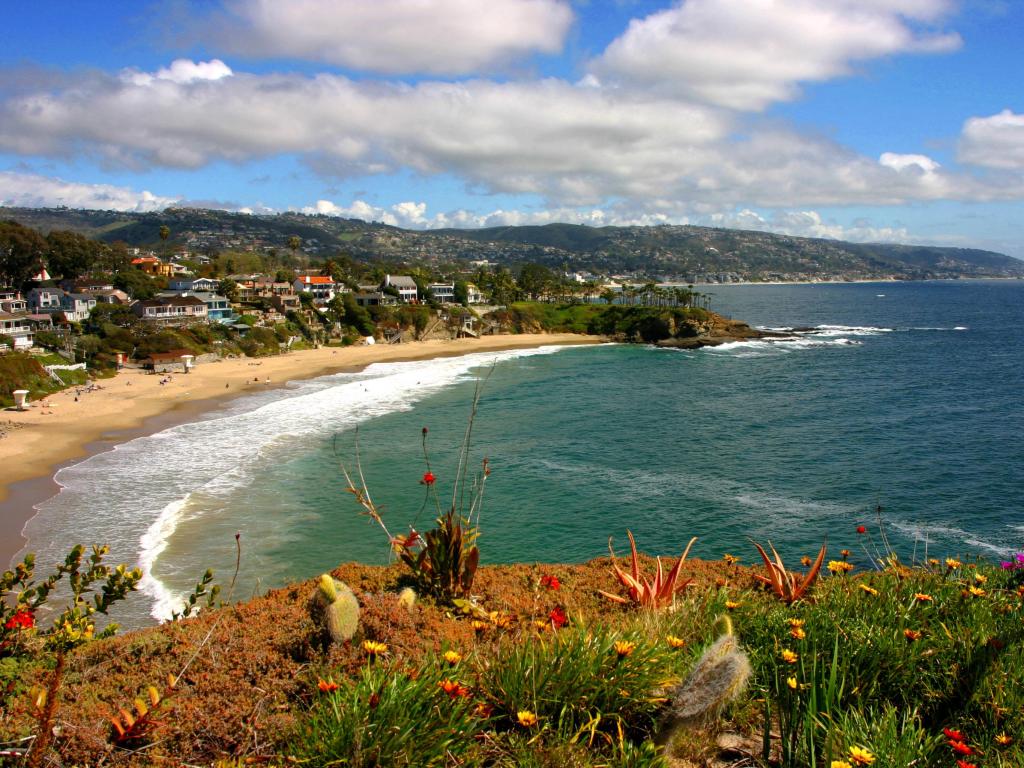 Explore the streets of beautiful San Diego
San Diego is among the crowning jewels of the West Coast, and with so much to do in town, there's no excuse not to book a room here. If you want a centrally located hotel with the most unforgettable rooftop view of the cityscape, Pendry San Diego is where you want to be.
After unpacking in your luxurious room and cleaning up in one of the fanciest walk-in showers you'll ever see, you can hit the on-site Lionfish Restaurant and enjoy a delicious seafood dinner.
For something really special, though, you can step out onto the rooftop and admire the architecture from the comfort of a sunbed or the irresistible swimming pool.
All of San Diego's most popular attractions are a hop and a skip away from the hotel, so you likely won't even need to use your car once while you're here. The place is on the expensive side, but with the level of service it provides, nobody could really fault it.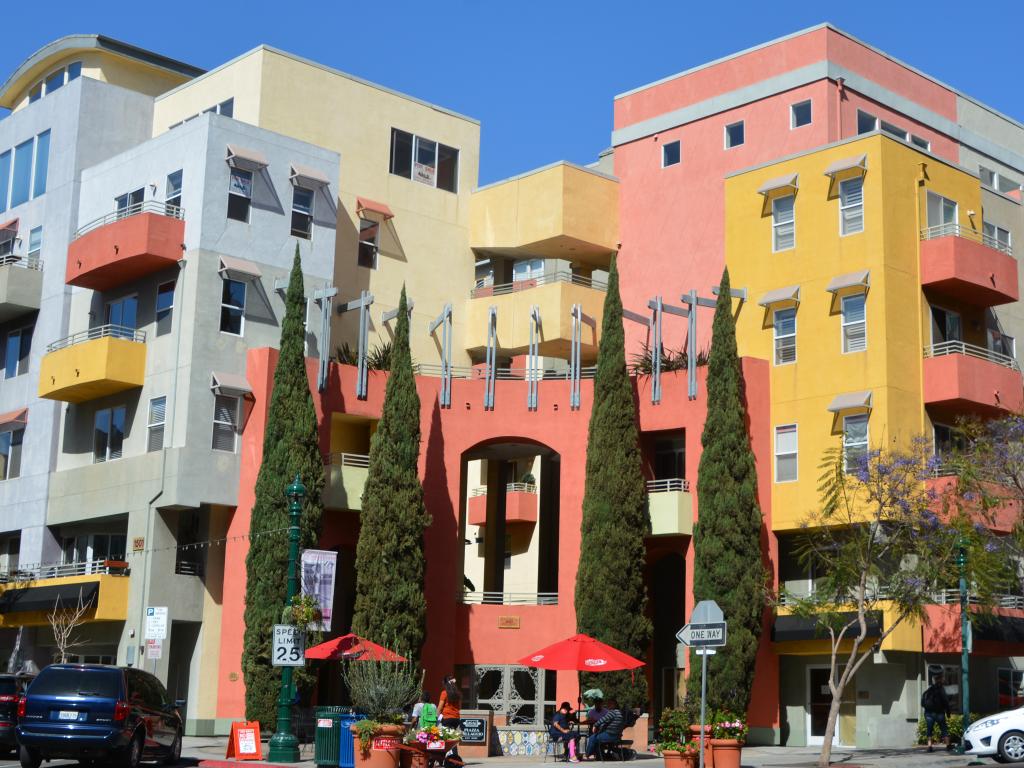 Things to see on a road trip from Los Angeles to Rosarito Beach
The two cities might not be too far away in terms of distance, but with so many sights and attractions to visit on a road trip from Los Angeles to Rosarito Beach, you could easily spend a fortnight or longer checking them all out.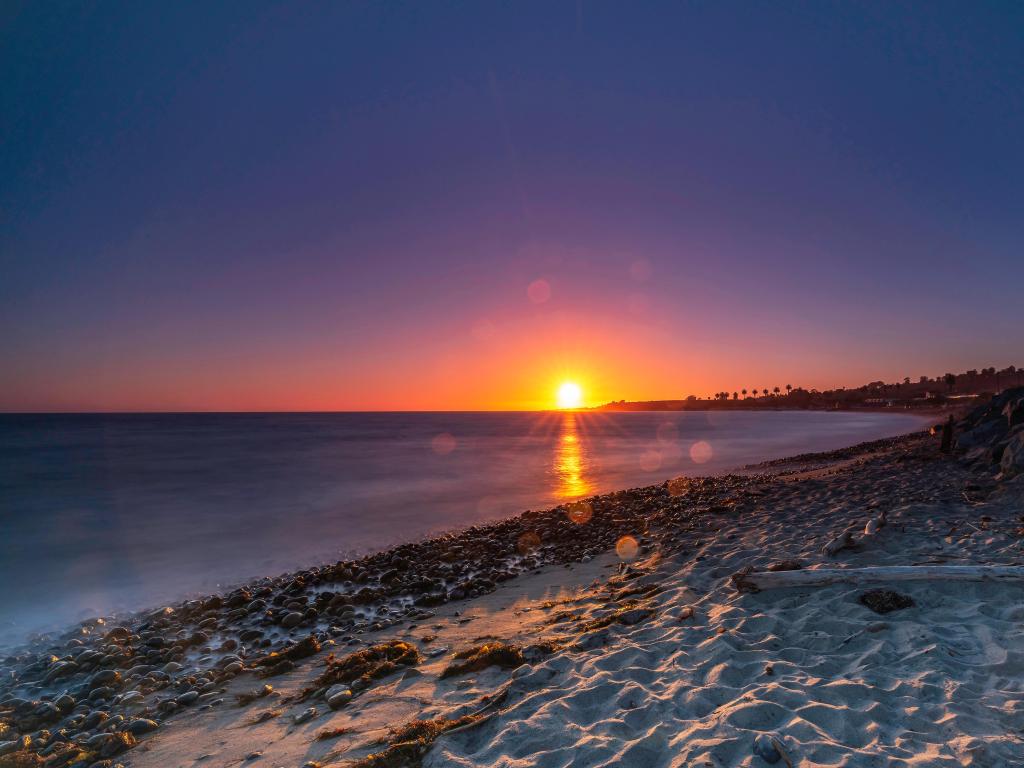 With that said, if you only have one or two days to spare, at least be sure to check out the following places:
Santa Monica Mountains National Recreation Area – Set amongst hundreds of miles of gorgeous mountainous terrain, this is a great place to go hiking. Especially to the 3000 feet high Sandstone Peak and the mighty Escondido Falls.
Disneyland – World famous theme park loved by people of all ages. It offers a number of awesome rollercoasters and attractions, as well as the opportunity to have your photo taken with some of the most beloved TV characters of all time.
Long Beach – Lively city famous for its waterfront, which houses the RMS Queen Mary ship (that also doubles up as a hotel), the fabulous Aquarium of the Pacific and Peninsula Beach.
Huntington State Beach – 121-acre state beach considered by many to be the birthplace of surfing in the USA, it was here that the legendary George Freeth first showed off his skills in 1910. A great place also to go swimming, fishing and sunbathing.
The Reptile Zoo - Located in Fountain Valley, this zoo is both an educational facility and entertainment complex. It houses over 100 exotic species of reptiles, amphibians, and arachnids from around the world.
San Clemente - Historic 'Spanish Village by the Sea'. It boasts fantastic beaches and an impressive pier that stretches for 2.5 miles into the ocean. A lovely destination for surfing, wakeboarding, and camping.
Limestone Canyon Regional Park - 4,000-acre park with verdant canyon, walking trails, and hot springs. Also features 'the sinks', a geological formation that is likened by many experts to a mini-Grand Canyon.
Laguna Beach – Vibrant coastal city that enjoys scintillating views of the Pacific Ocean. Famed for its excellent boardwalk, great restaurants, cool bars, and interesting art galleries.
Ronald W. Caspers Wilderness Park - Rugged 8,000 acre protected wilderness preserve nestled among the sandstone canyons and rampaging rivers of the western coastal Santa Ana mountains. Lovely spot for nature walks, camping, and wildlife sightings.
San Onofre State Beach – Popular beach framed by stunning jagged rocks. Noted destination for surfing, swimming, kayaking, and fishing, as well as to watch the sun go down.
Carlsbad - Charming coastal city with beautiful sandy beaches and three stunning lagoons. Home to Legoland, the Sea Life Aquarium, and the Flower Fields of Carlsbad Ranch, which in the spring showcases 50 acres of gorgeous flowers in bloom.
Escondido - Historic city noted for its fabulous wineries and the magnificent San Diego Safari Park.
Torrey Pines State Reserve - 1,750-acre reserve on the cliffs above Torrey Pines State Beach. This coastal wilderness of sandstone canyons and pine forests features a series of hiking trails that showcase scintillating views of the Pacific Ocean.
San Diego – Home to a number of stunning beaches and the beautiful Balboa Park, as well as world-famous attractions like SeaWorld San Diego and San Diego Zoo.
Tijuana – Mexican resort city known for bullfighting and racetrack, as well as excellent food and fabulous nightlife.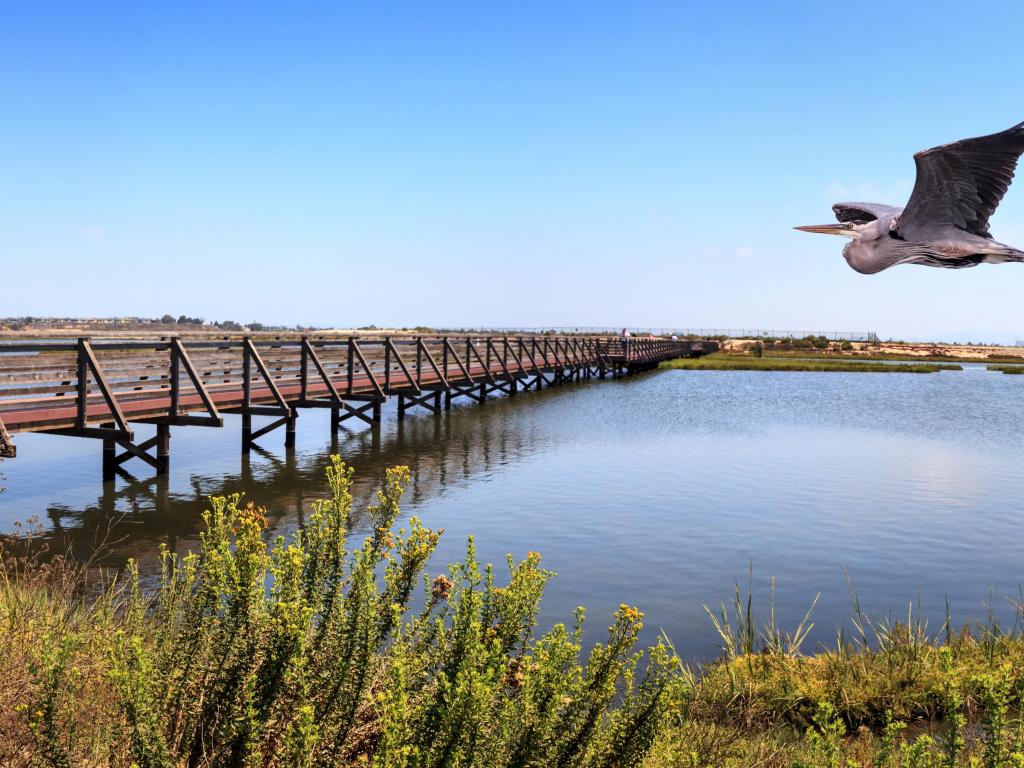 Best time to go on a road trip from Los Angeles to Rosarito Beach
A road trip from Los Angeles to Rosarito Beach can be done all year round. However, since most of the drive is coastal and you will probably want to stop off at some great beaches along this route, the summer is probably the best time for you to go.
Be warned that it can get very hot at this time of year, with temperatures often topping 90°F. Also, given how popular Rosarito and Southern California are with tourists, the roads could get congested at virtually any point.
Winter is probably not the best time to go unless you only plan to see the beaches and not step foot on them. That said, hotel prices will be considerably cheaper during this period than in the summer and queues at most tourist attractions will generally be less in number.
Mid-to-late spring and early fall might be decent times for you to travel, especially with regards to the scenic parts of the journey - this is when the gorgeous colors of nature are in effect.
In general, it is better to go on this adventure during the week and outside of school or public holidays (including those that take place in Mexico).
But irrespective of when you go, you will be entering a different country, so be sure to take your passport and other relevant travel documentation with you before you leave home!