Road Trip from San Diego to Big Sur
There's nothing like driving up the West Coast to see just how beautiful South California is and going on a road trip from San Diego to Big Sur is the perfect way to explore the Pacific coastline.
The 420-mile road trip from San Diego to Big Sur takes 8 hours to drive. Besides scenic vistas like Los Padres National Forest and Montaña de Oro State Park, the route takes you through the cities of Santa Monica, Los Angeles, and Malibu.
There's a lot of planning to be done if you want to do this trip right, so read on to learn everything there is to know about this route.
How far is Big Sur from San Diego and how long will the road trip take?
The road trip from San Diego to Big Sur will have you driving along the coast for the majority of the drive, leaving you with an 8-hour drive and 420 miles of ground to cover (if you don't make any detours).
From Orange County onwards, the trip will take you past some of the most scenic beaches California has to offer, and you'll have so many options you could drive for weeks and still have a new one to visit every day.
The coast is definitely the crème de la crème of the trip, but the occasional inland detour is highly encouraged so that you can check out places like Los Padres National Forest and the heart of Los Angeles.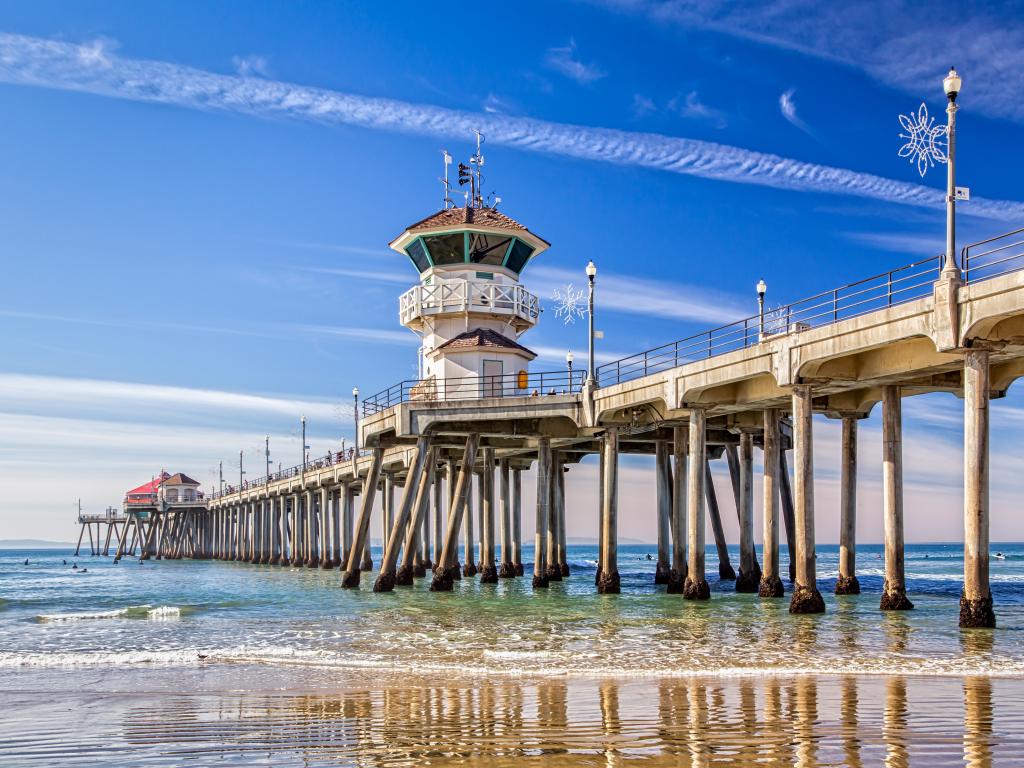 Either way, you should keep in mind that this is one of the most popular itineraries in these parts of the States, so you can expect plenty of traffic whenever the weather is nice, especially near Los Angeles, Malibu, and Big Sur.
Although the optimal way of approaching this trip is mostly clear-cut, there's always a chance you'll get stuck in traffic you didn't anticipate - one thing you can do to shave some time off your drive is to avoid Los Angeles altogether or just pass through the less crowded outskirts.
Best road trip route from San Diego to Big Sur
The best road trip route from San Diego to Big Sur is undoubtedly along the Pacific Coast - you'll get to see just about every major beach, city, and landmark in South California, and you'll get to enjoy the view of the ocean almost the entire way.
Road trip route from San Diego to Big Sur
Take Interstate 5 out of San Diego, following it past Torrey Pines State Park and San Onofre State Beach before cutting through San Clemente. You can stay on the interstate all the way to Los Angeles, but do consider detouring to Newport, Huntington, or Long Beaches if you feel like it.
From LA, take Interstate 10 through Santa Monica, then drive Highway 1 through Malibu, just south of its scenic state parks. At Oxnard, take Highway 101 through Ventura and Santa Barbara, then take State Route 154 past Los Padres National Forest.
At Los Olivos, get back onto Highway 101 and drive through Santa Maria, then get onto Highway 1 at San Luis Obispo, just east of Montaña de Oro State Park.
Past Morro Bay and Hearst San Simeon State Park, be sure to pay a visit to Hearst Castle before continuing north along the highway. Not long after passing Limekiln State Park, you'll see Big Creek Bridge leading you into Julia Pfeiffer Burns State Park and Big Sur.
Best places to stop between San Diego and Big Sur
Die-hard adventurers do the road trip from San Diego to Big Sur on a yearly basis, so there are countless amazing hotels you can expect to find along the way. Combining luxury and convenient locations, these are the best resorts you can expect to find during your trip:
Stargaze in style in Los Angeles
As amazing as it looks in photographs, Los Angeles is one of those cities you just have to see in person. With that said, in a sea of incredible LA resorts, nothing can really match the amazing city view from The Ritz-Carlton, Los Angeles.
The rooms at this five-star resort are world-class, both in terms of comfort and presentation, and the rest of the resort is every bit as impressive, with the WP24 Restaurant and Lounge's panoramic sweeps of the city being particularly beautiful.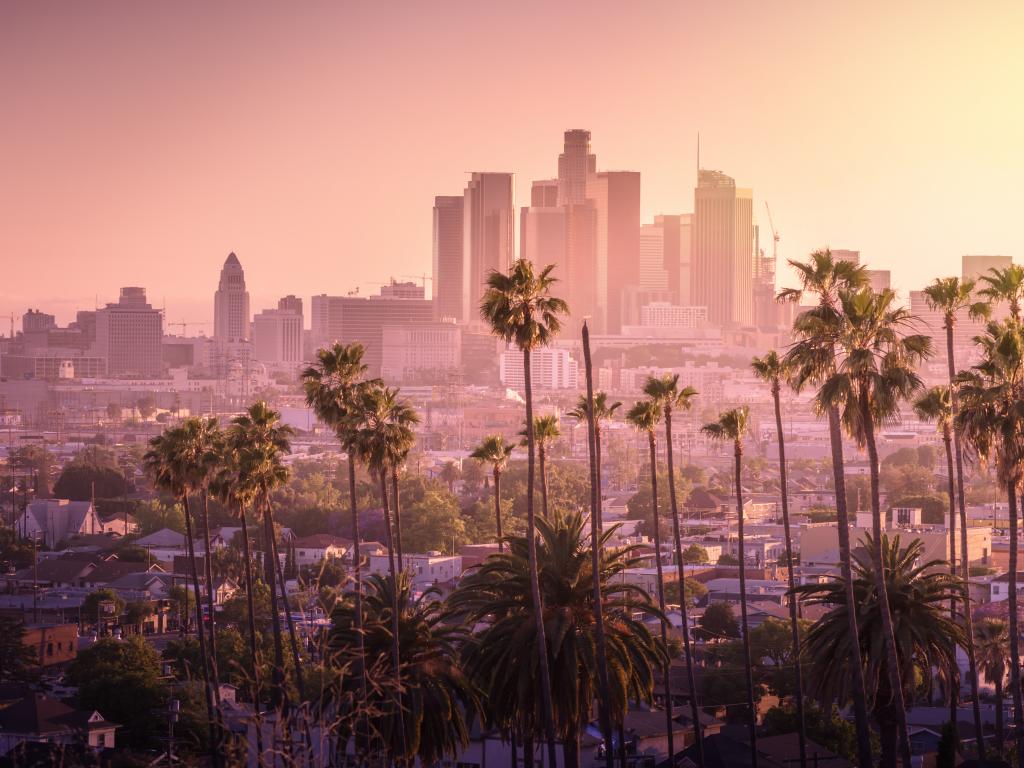 The list of scenic vistas doesn't end there - nothing says high-class like a swimming pool and hot tub on the roof of a high-rise building, overlooking the City of Angels.
If you're visiting Los Angeles for the events, The Ritz-Carlton's location couldn't be more convenient. Dodger Stadium, Disney Concert Hall, and all the city's major districts are all in the area, making this place perfect for groups of friends, couples, and families alike.
To state the obvious, a stay at this hotel is bound to be expensive even if you visit during a shoulder season, but if any LA resort deserves to be expensive, it has to be this one.
Get lost in the beauty of Big Sur
The amazing thing about Big Sur is that you don't have to look particularly hard to find an incredible landscape to marvel at - whether it's the ocean or the amazing forests surrounding you from every direction, the name of the game at Big Sur is tranquility.
If you want a combination of the best views and the comfiest accommodation the West Coast has to offer, Ventana Big Sur is the hotel for you.
Ventana's rooms are sunny and inviting, and the views will help you start your day off right - some units even have hot tubs to help you unwind! When you're not out exploring, you can grab a pair of binoculars and watch the magic from the balcony.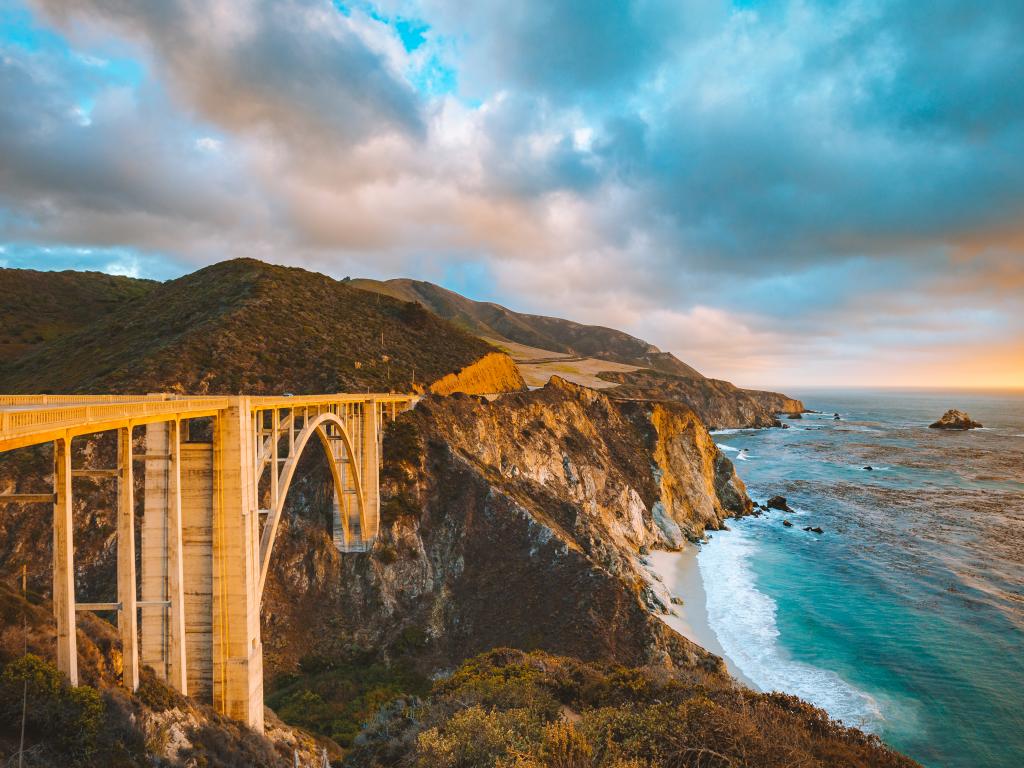 After enjoying a mouth-watering meal at the Sur House, you can wash it down with a cocktail at the Sur House Terrace and Bar as you gaze at the ocean. Chances are, the view will tempt you to go for a dip, and the good news is that Pfeiffer Beach is right around the corner.
The Ventana Spa can't go unmentioned either - the Japanese-style baths will wash all your worries away in no time at all. If you'd prefer to blow off some steam, you can also hit the top-of-the-line fitness center and get your muscles working.
This is one of the most expensive resorts in this part of the States, but it has every reason to be. If you're looking to save some money, consider visiting during the off-season and enjoy the whole place to yourself!
Things to see on a road trip from San Diego to Big Sur
The road trip from San Diego to Big Sur is brimming with a wide variety of incredible sights and stops along the way - you could very easily spend around two weeks exploring everything along the way. These are some of the places you won't want to miss out on:
Torrey Pines State Reserve – a collection of scenic hiking trails by the coast with some of the most spectacular ocean views in the States
San Onofre State Beach – whether you're a swimmer, surfer, or kayaker, you're guaranteed to have a good time here
San Clemente – explore the stunning surf beaches and gorgeous sandstone bluffs
Long Beach – hop aboard the anchored Queen Mary cruise liner and explore the bustling Shoreline Village's shops and restaurants
Anaheim – take a trip to the original Disneyland for a jam-packed day of fun
Los Angeles – spot your favorite star at Hollywood's walk of fame or shop to your heart's content in downtown LA
Santa Monica – ride the pier's fairground rides or soak up some Californian sun on the beach
Malibu – try your hand at surfing or unwind on the golden sand and crystal blue ocean
Ventura – give windsurfing a go in this beautiful coastal city
Santa Barbara – visit Mission Santa Barbara or try out the city's delicious seafood dishes
Santa Maria – spend a day at Santa Maria's raceway or indulge in some wine tasting at some of the region's best wineries
Los Padres National Forest – hundreds upon hundreds of miles of California's finest beaches and hiking trails
San Luis Obispo – explore the historic downtown or set out on some of the beautiful hiking trails
Carmel-by-the-Sea & Monterey – two of California's most iconic beach cities, distinguished by their unique architecture and stunning coastlines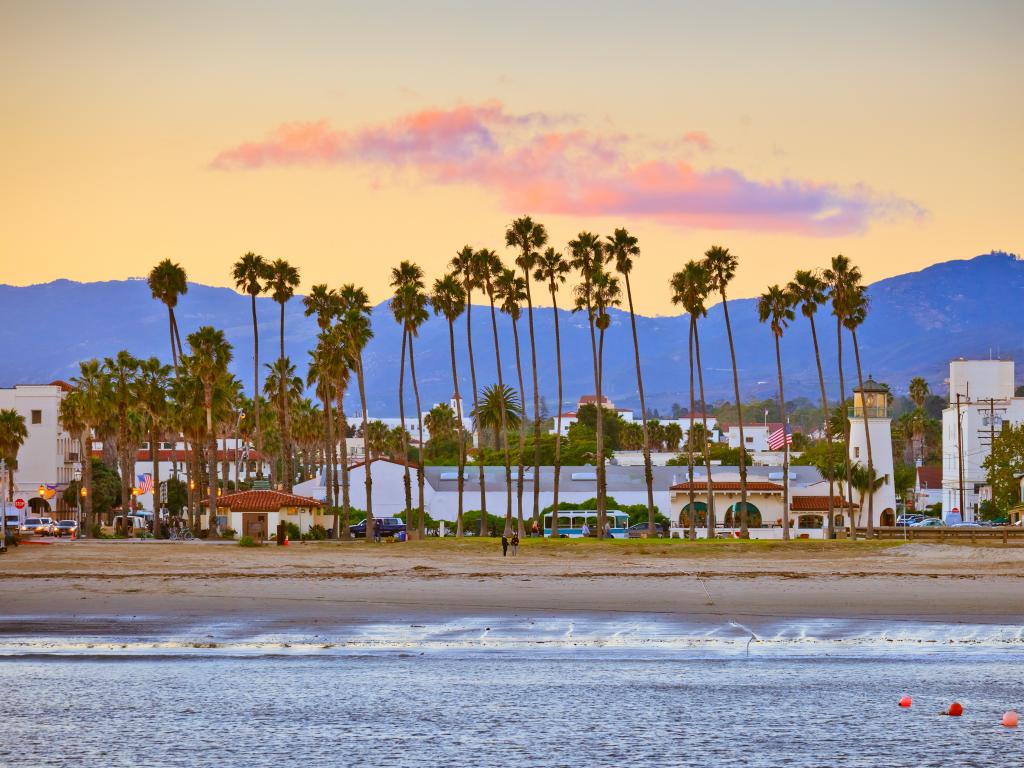 Needless to say, there's plenty more to check out if you're willing to make some detours inland or even continue further north. The entire California coastline is one epic attraction after the other, so you might as well drive out all the way to San Francisco if you can.
Best time to go on a road trip from San Diego to Big Sur
The route between San Diego and Big Sur can be done at any time of the year, thanks to SoCal's moderate climate. California isn't called The Sunshine State for nothing, and the Pacific Coast Highway definitely lives up to that name.
Having said that, with this area being such a popular destination among tourists, larger crowds may congest this route in the summer. If you do the trip between June and August, be sure to make frequent stops to monitor the traffic up ahead.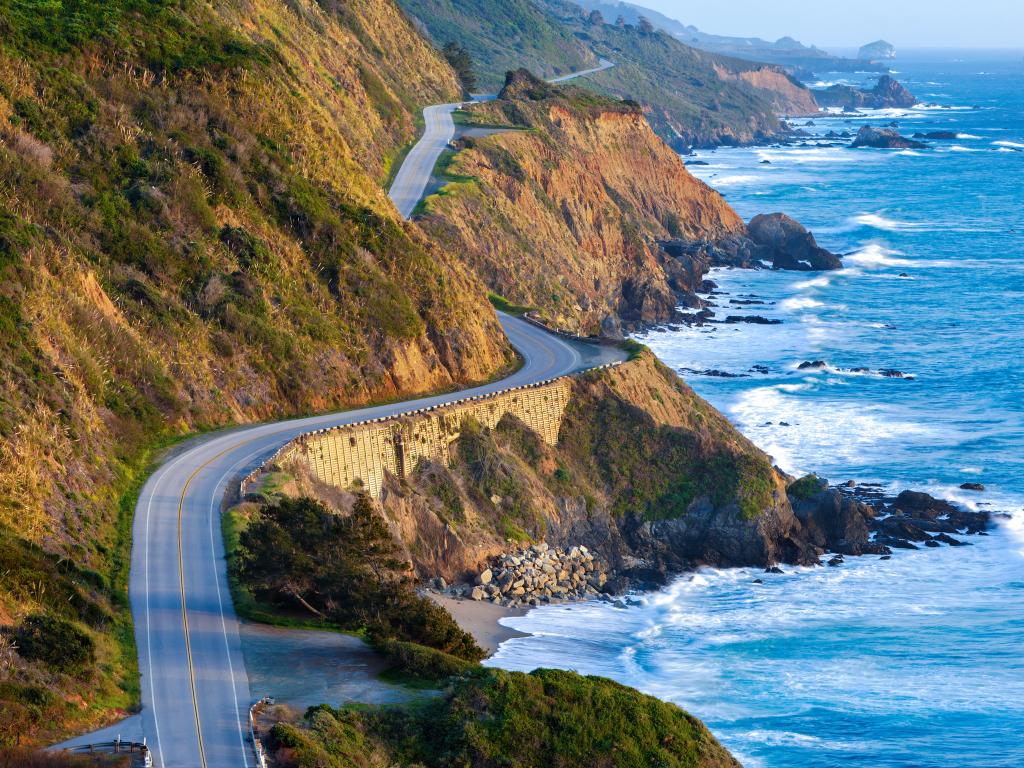 Another thing to keep in mind along this route is the coastal fog, which tends to set in early in the morning on hotter days. Although it's usually gone by noon, you'll want to be careful during the final stretches of your trip, as this is where the coastal twists and turns are most prevalent.
If you're looking to make the most of the beautiful beaches along this route, a good way of avoiding crowds would be to do the trip in spring or fall. Although temperatures are pleasant these times of the year, be warned that random bursts of rain are not uncommon in spring.
For something a little bit different, you could also do the trip in the winter - although you'd be missing out on all the beaches and places like Los Padres National Forest, you'll get to enjoy the rugged beauty of Big Sur without all the crowds.