Road Trip From Los Angeles to San Diego
The road trip from Los Angeles to San Diego packs more beautiful scenery in a short drive than most cross-American trips ever could. If you only have a few days to spare and you want to spend them in style, this drive has your name written all over it.
The 140-mile road trip from Los Angeles to San Diego takes about 2 hours. Notable stops are Escondido, Santa Monica, Carlsbad, Long Beach, Newport Beach, Huntington Beach, Walt Disney World Resort, San Juan Capistrano and Crystal Cove State Park.
There's a lot to see along this incredible journey, so be sure to read until the end to get an idea of what you can expect.
How far is San Diego from Los Angeles and how long will the road trip take?
The road trip from Los Angeles to San Diego covers 120 miles, and the drive takes 2 hours 20 minutes without accounting for the inevitable stops you'll be making along the way.
This is one of the most popular beachside itineraries in all of the States, so you can expect traffic around San Diego and Los Angeles to get very hectic if you're traveling during the weekend or in the holiday season.
If you don't make any detours (although you should), you'll be sticking to Interstate 5 for the entire drive, which is conveniently close to the Pacific Coast and the inland forests and parks that define the route.
Although you could definitely do this drive in a single day, a better alternative is to take all the detours you possibly can. A key point in the route is Orange County, whose beautiful beaches and oceanside cities are arguably the highlight of the drive.
Best road trip route from Los Angeles to San Diego
The best road trip route from Los Angeles to San Diego is definitely via Interstate 5 - on top of being easy to drive, this route takes you past some of the most iconic spots in all of California.
Road trip route from Los Angeles to San Diego
Take Interstate 5 out of Los Angeles, passing Huntington Beach and Newport Beach. Follow the interstate between Crystal Cove State Park and Ronald W. Caspers Wilderness Park, then hug the coast at Capistrano Beach.
Stop by Doheny State Beach, then continue along the route, passing through San Clemente and San Onofre State Beach. Drive through Oceanside, Carlsbad, and Encinitas, and pass by Torrey Pines State Reserve before dropping into San Diego.
Best places to stop between Los Angeles and San Diego
The road trip from Los Angeles to San Diego is ripe with amazing places to spend the night. If you can help it, you should definitely book yourself a room in one of the following resorts:
Kick up the sand at the beaches of Carlsbad
With its beautiful beaches and unforgettable nature vistas, Carlsbad is the ultimate extension to your San Diego road trip. As amazing as all the hotels in town are, nothing can beat the sunset over the luxury swimming pool area in Park Hyatt Aviara.
The first thing you'll notice when you set foot here is the spectacular exterior - with a courtyard this fancy, you'll want to explore every nook and cranny before you even think about heading out into the city.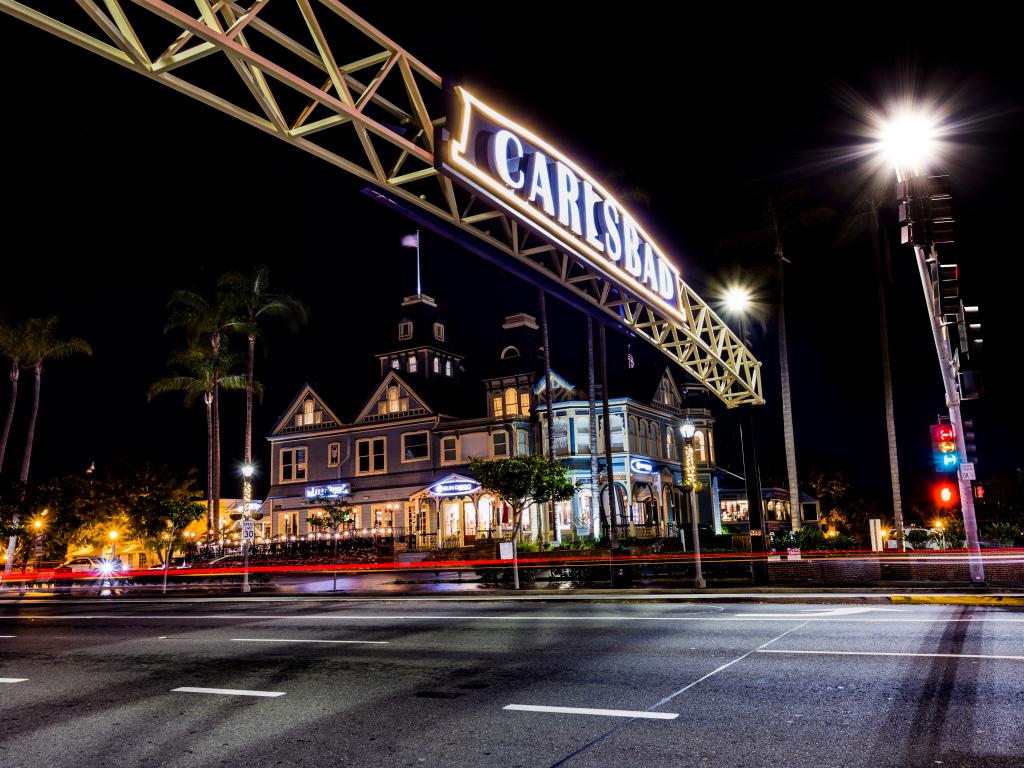 The rooms are out of this world, and a big part of what makes them so good is the unforgettable balcony view of the pool, hotel premises, and the hilly terrain off in the distance.
Thanks to the hotel's five restaurants, you can find any kind of meal you might be craving, and you can be sure you'll be working up an appetite - with everything from tennis and golf courts to beaches within walking distance, you'll be keeping quite busy during your stay.
This hotel is definitely expensive, even by South California standards, but it's not hard to see why given the quality and the incredible location.
Unwind in style in San Diego
A melting pot of various cultures and architectural styles, San Diego is home to some of the very best resorts money can get you. For the ultimate exercise in elegance and high-class accommodation, try to find a room in Fairmont Grand Del Mar.
Every inch of this hotel is meant to make you feel like royalty, from the breathtaking lounge to the spacious, eye-catching rooms. In fact, that balcony view alone is enough of a reason to consider this place!
Things get even more legendary thanks to the 4 outdoor pools and 6 restaurants, not to mention the tennis courts and golf courses. Once you've had your fill of action for the day, you can relax before bed with a drink at the bar or enjoy a massage at the on-site spa center.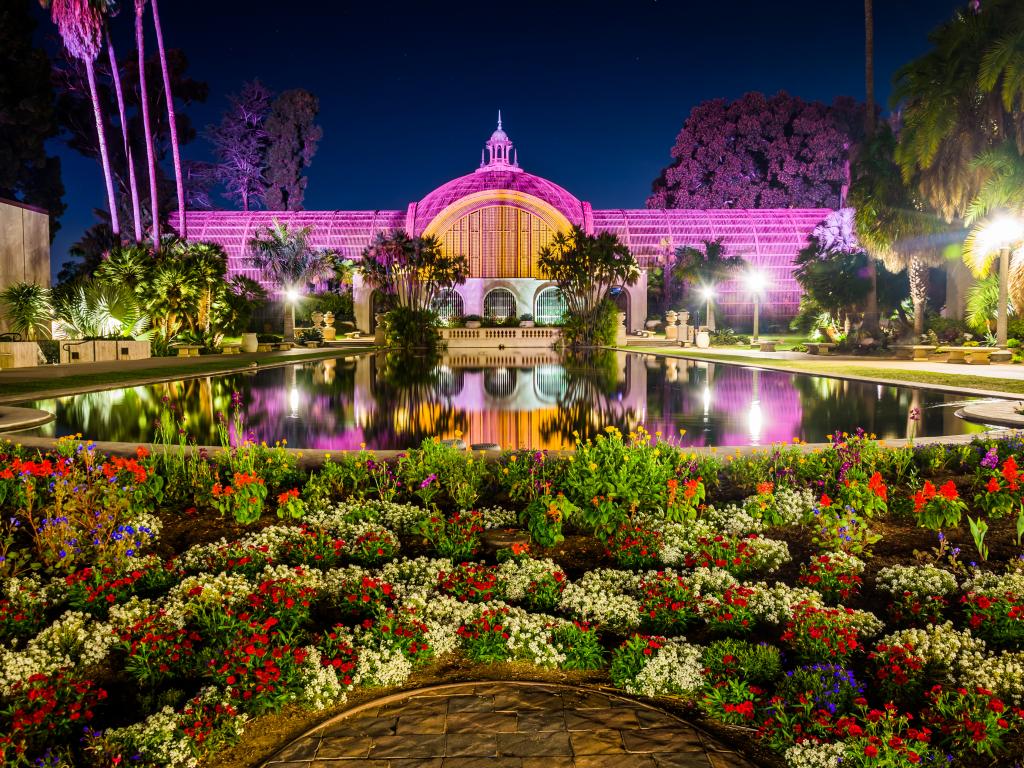 Not a lot of hotels can say they offer equestrian services, but Fairmont Grand Del Mar is far from your average resort - for an added fee, you can take lessons on how to ride a horse.
It goes without saying that this place can be heavy on the pockets, and it's also located on the outskirts of San Diego. This shouldn't discourage you from staying here, though, since you'll be right by the ocean and equipped with literally every amenity you could think of.
Things to see on a road trip from Los Angeles to San Diego
The road trip from Los Angeles to San Diego has a lot going for it, so although the drive is short, you'll definitely want to take at least 3 or 4 days to explore everything. Making a full list of things worth seeing would be next to impossible, but here are some of the highlights:
Walt Disney World Resort - This legendary amusement park will take you back to your childhood with some of the most iconic characters in TV history.
Long Beach - The first in a long list of beachside cities that make up this route, Long Beach is home to the one-of-a-kind Queen Mary boat/hotel and Peninsula Beach.
Huntington State Beach - An amazing combination of oceanside trails and beginner-friendly surfing spots.
Newport Beach - Nothing beats a view of the sunrise from Newport Beach's iconic Balboa Pier.
Limestone Canyon Regional Park - As you might guess from the name, this preserve is defined by beautiful rock formations best explored with a mountain bike.
Crystal Cove State Park - The tidepools at this incredible park, coupled with the spectacular hiking trails, are what make this one of the ultimate coastal experiences in California.
San Juan Capistrano - An old Spanish mission dating back to 1775 in a cute town.
Ronald W. Caspers Wilderness Park - The beautiful greenery is what makes this park the ultimate place to go camping along this route.
San Onofre State Beach - A beautiful blend of rugged rocks and sandy beaches, all adding up to a spectacular surfing location with a great sunset view.
Hellhole Canyon Preserve - If you need a small break from the ocean bed, a quick hike or horse ride across this park makes for a nice change of scenery.
Carlsbad - A coastal city that is home to both Legoland and SEA LIFE Aquarium.
Escondido - One of the most historic cities in this part of the States, this place is famous for its incredible wineries and the San Diego Safari Park.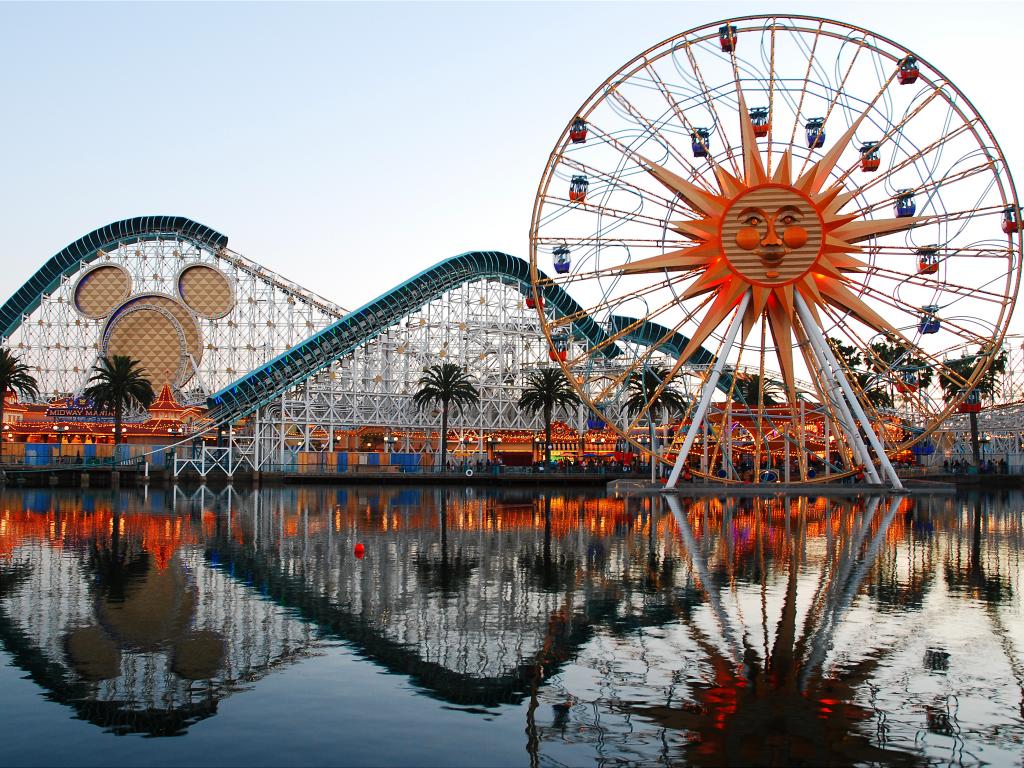 Needless to say, there's plenty more you'll want to check out along the way - for starters, you can always cross over into Mexico and visit Tijuana for a change of scenery.
Best time to go on a road trip from Los Angeles to San Diego
The road trip from Los Angeles to San Diego can be done throughout most of the year, but with most of the drive being coastal, some seasons obviously work better than others.
To start with, winter is objectively the worst time to be doing this trip - on top of San Diego's weather being cold and rainy this time of year, you won't be able to take advantage of the beaches or the forests along the way.
90-degree summers are a little too hot for you to be off-roading and hiking through forests, so if your plan is to detour inland in the early portions of the drive, summer might not be the best time.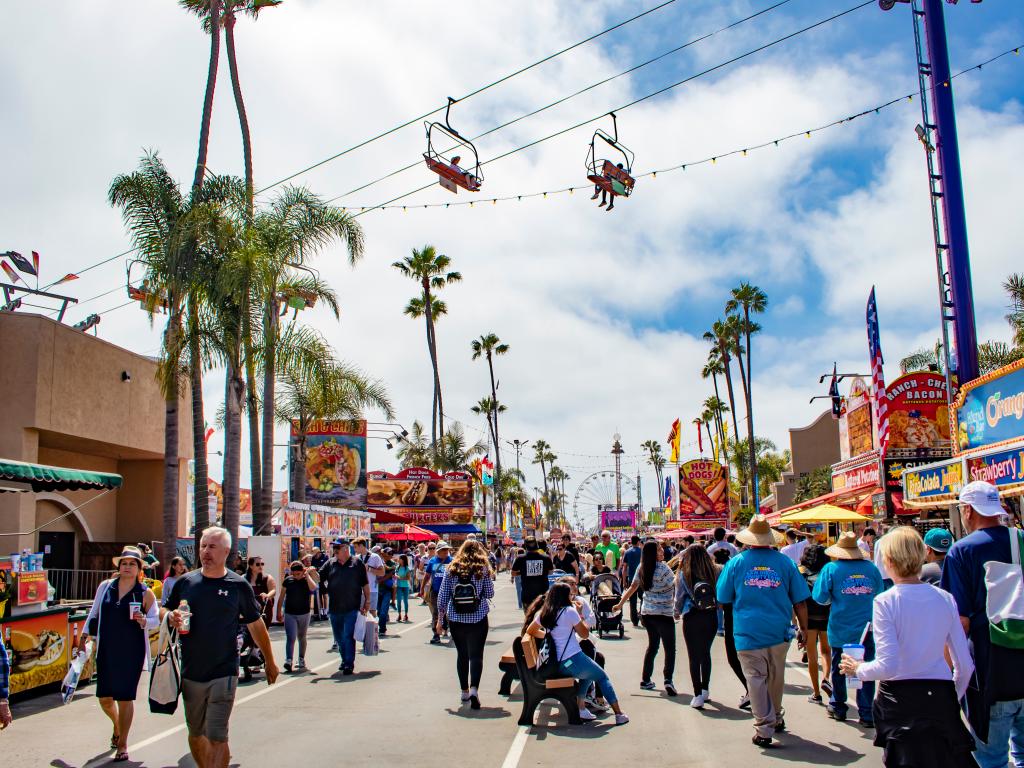 On the other hand, the amazing beaches that span the entire South Pacific coast are probably best enjoyed in the summer. However, keep in mind that this is also the busiest season for most of the oceanside stops this route offers.
As for San Diego itself, the temperatures in the summer are much more pleasant here than in the often-scorching Los Angeles area, and there are more festivals than you'll know what to do with - keep in mind that the June fog means you won't always be getting a lot of sun, though.
Since spring is generally a slightly chillier version of summer in San Diego, fall is the better shoulder season for this trip. On top of temperatures being comparable to summer ones, the tourists start to clear out, and hotel prices drop significantly.