San Francisco cable cars are one of the quirkiest and most unusual sights in San Francisco. These classic design cars run along three distinct lines in the hilly northeastern part of the city.
The California line runs along California Street east to west while Powell/Hyde and Powell/Mason run from Market Street to the northern edge of San Francisco.
Don't be confused by the name - these are not the sort of cable car you may find taking you up the mountain. San Francisco cable cars are the same sort of thing that gets called a streetcar or a tram in other parts of the United States and the world.
Public transport in general is somewhat lackluster in San Francisco and the cable cars don't help much unless you're wanting to move between Fisherman's Wharf and Russian Hill. You'll still want a car for moving about the city but if you want to experience an authentic San Francisco experience, a ride in the cable car is about as great as it gets.
Just before you head down the hill looking ahead to Alcatraz in the San Francisco Bay, remember to get your ticket before you get on and if you're not using the app, you'll need exact change to purchase a ticket at one of the machines.
All three lines converge at the intersection of California Street and Powell Street, but you should easily find a stop nearby if you're roaming around this corner of San Francisco. Listen out for the distinct sound of the tram as you make your way around and you can't miss it!
Photos of San Francisco cable cars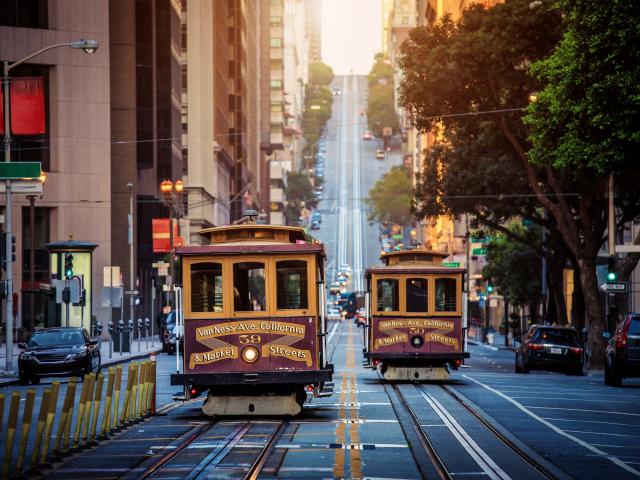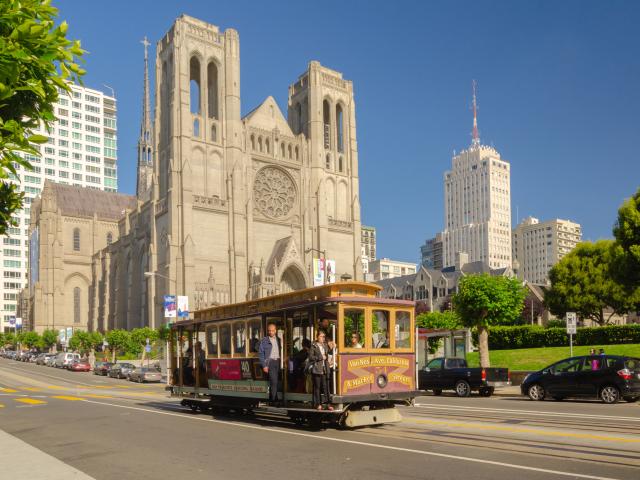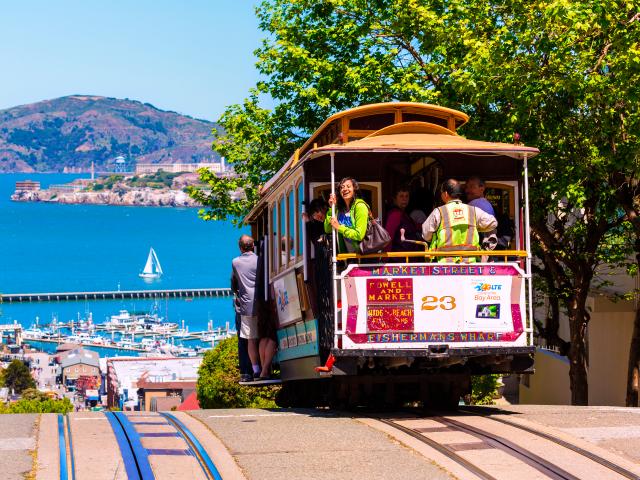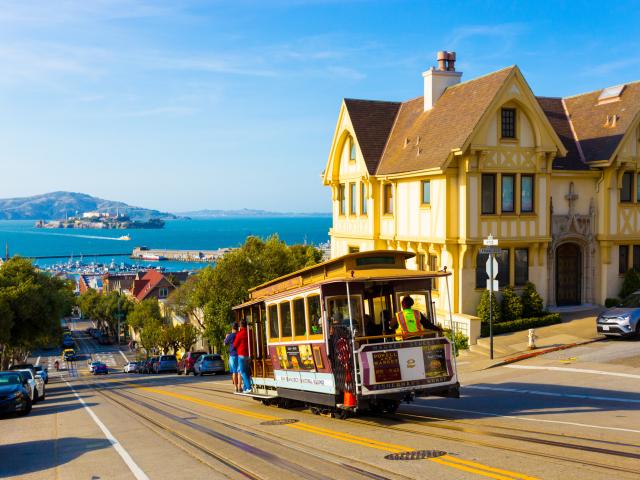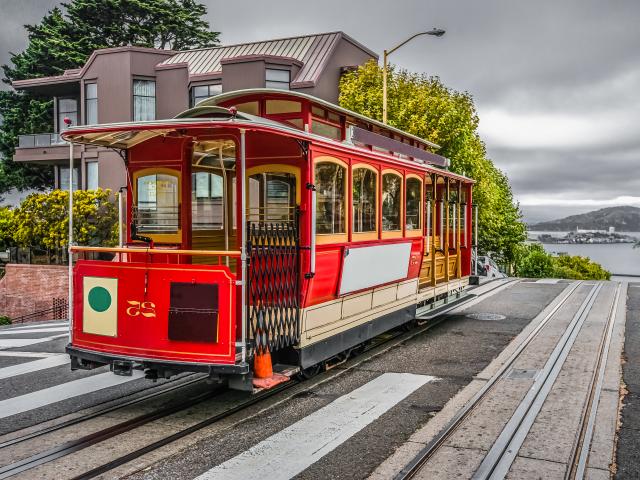 Information
Intersection of California St and Powell St, San Francisco, CA 94108
Website

| | |
| --- | --- |
| Monday | 6am-12am |
| Tuesday | 6am-12am |
| Wednesday | 6am-12am |
| Thursday | 6am-12am |
| Friday | 6am-12am |
| Saturday | 6am-12am |
| Sunday | 6am-12am |

| | |
| --- | --- |
| Single ride | $8 |
| Unlimited Daily Ticket (through MuniMobile) | $13 |