Road Trip from Dallas to San Antonio
Going on a trip south from the cosmopolitan cities of Dallas to cultural San Antonio is an experience not to be missed. It takes you on a tour of interesting sights, scenic views, exciting activities, and more.
The 315-mile road trip from Dallas to San Antonio takes 5 hours to drive, along the more scenic US Highway 281. Highlights along the way include Fort Worth, Marble Falls and Canyon Lake, as well as Pedernales River and Lake Buchanan.
So, read on and discover the must-see stops, must-try activities, and our favorite hotels for this road trip from Dallas to San Antonio.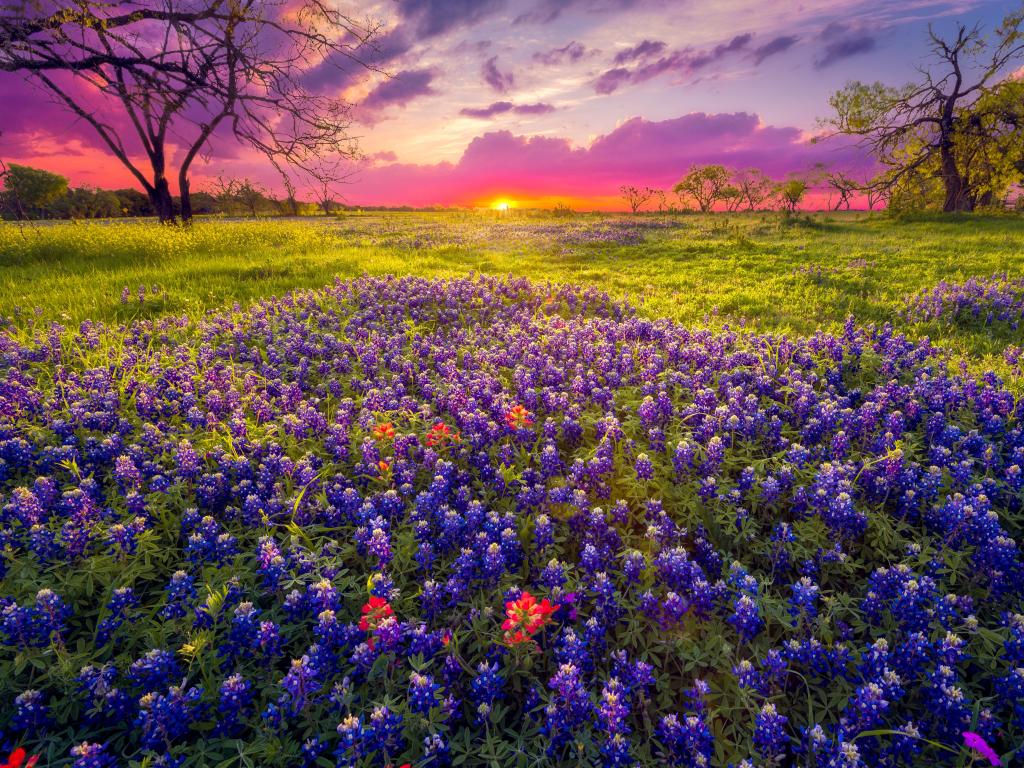 How far is San Antonio from Dallas, and how long will the road trip take?
There are several ways to make your road trip from Dallas to San Antonio.
The better-known route for this road trip is via the I-35, which is 274 miles of road. Although this way seems ideal because it is shorter than our suggested route, the actual drive time can often turn out longer due to the dense traffic. A four-hour drive will only happen if fewer cars are on the road, and that is seldom the case.
The less-traveled route takes you a bit out of the way, via the US Highway 281. This route covers 315 miles of road and approximately five hours of straight driving. But it also offers more opportunities for easy, enjoyable driving and adventures without having to wait behind an endless stream of cars.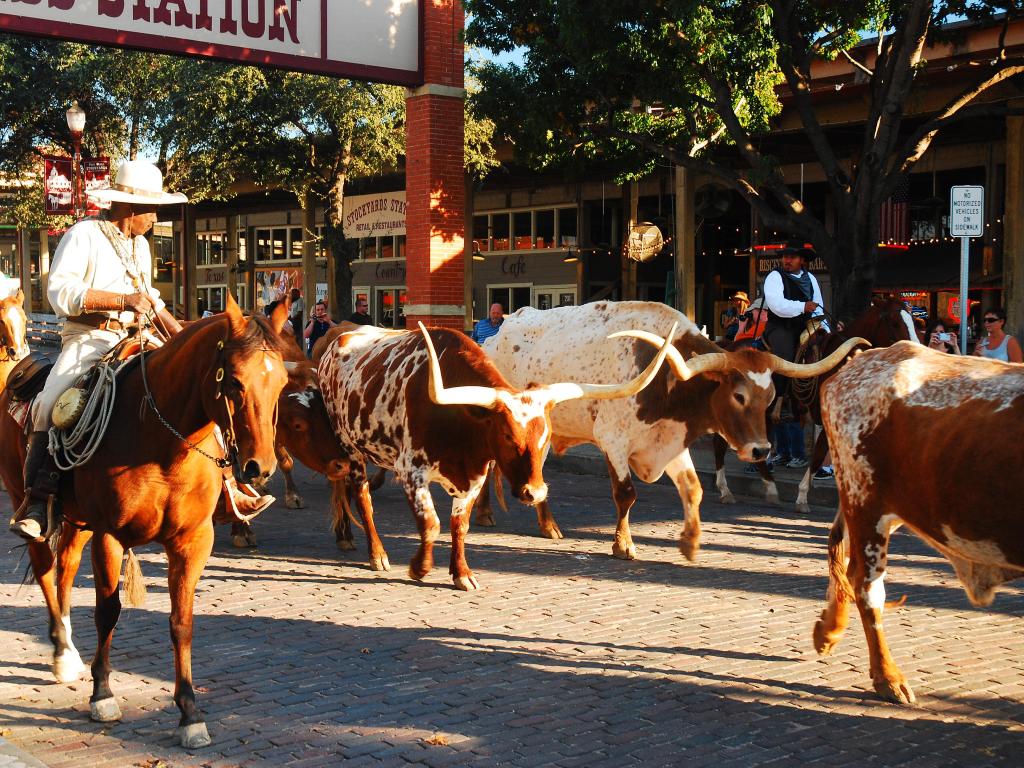 Choosing this route, and stopping for two nights along the way, means this road trip turns into a leisurely 3-day adventure that includes plenty of memory-making stops along the way.
Be sure and check for road conditions before you travel, especially when it comes to live details and guidance on issues along the US Highway 281.
Best road trip route from Dallas to San Antonio
The best route for a road trip from Dallas to San Antonio is via the less-traveled US Highway 281. This road allows you to skip the quicker (but less enjoyable and more densely trafficked) I-35.
This route, also known as the longest continuous three-digit route in the US, takes you on a scenic drive with lush countryside views, charming small towns, and historic destinations.
Road trip route from Dallas to San Antonio
From Dallas, take the I-30 heading towards Fort Worth. If you have time, drop into this city and explore some of the sights. Fort Worth Zoo, Fort Worth Stockyards National Historic District, and Fort Worth Water Gardens are definitely worth checking, if you have the time.
As you leave Fort Worth, merge onto the I-20 and cross the Brazos River as you head towards your main route – the US Highway 281. Continue along this route and drive through picturesque small towns.
Once you reach Burnet, you've entered the famed Texas Hill Country – aptly named for the hilly and picturesque terrain.
The Texas Hill Country boasts scenic views of lakes, creeks, and hills, providing a delightful and relaxing driving experience. Highland Lakes, Pedernales River, and Canyon Lake are some of the detours you must take in this hilly region.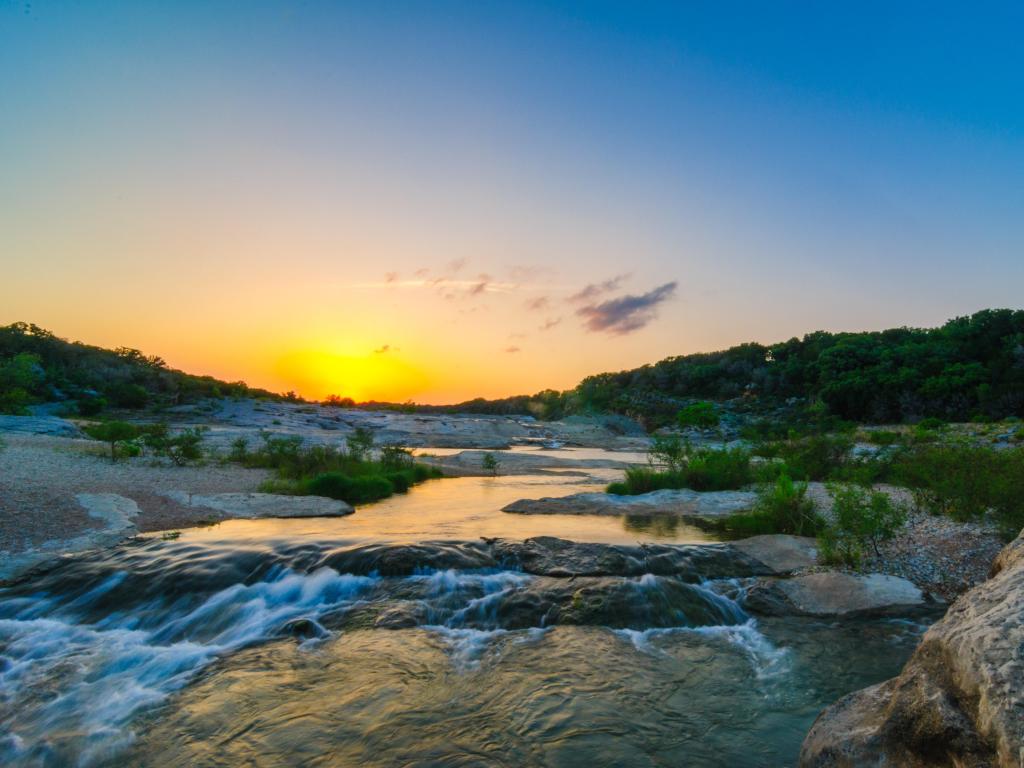 Besides the lovely sights, there are also delectable foods to try off the 281. If you are a foodie traveler, Koffee Kup in Hico, Storm's in Lampasas, and Blanco Bowling Club & Café in Blanco are some of the best options to try along the way.
When you've had your fill of adventure, continue along the US Highway 281 to San Antonio.
Best places to stop between Dallas and San Antonio
The road trip from Dallas to San Antonio is relatively short. However, there are still lots of activities and sights to keep you busy while on your journey. Each town along the highway has something interesting to offer and is worthy of your time.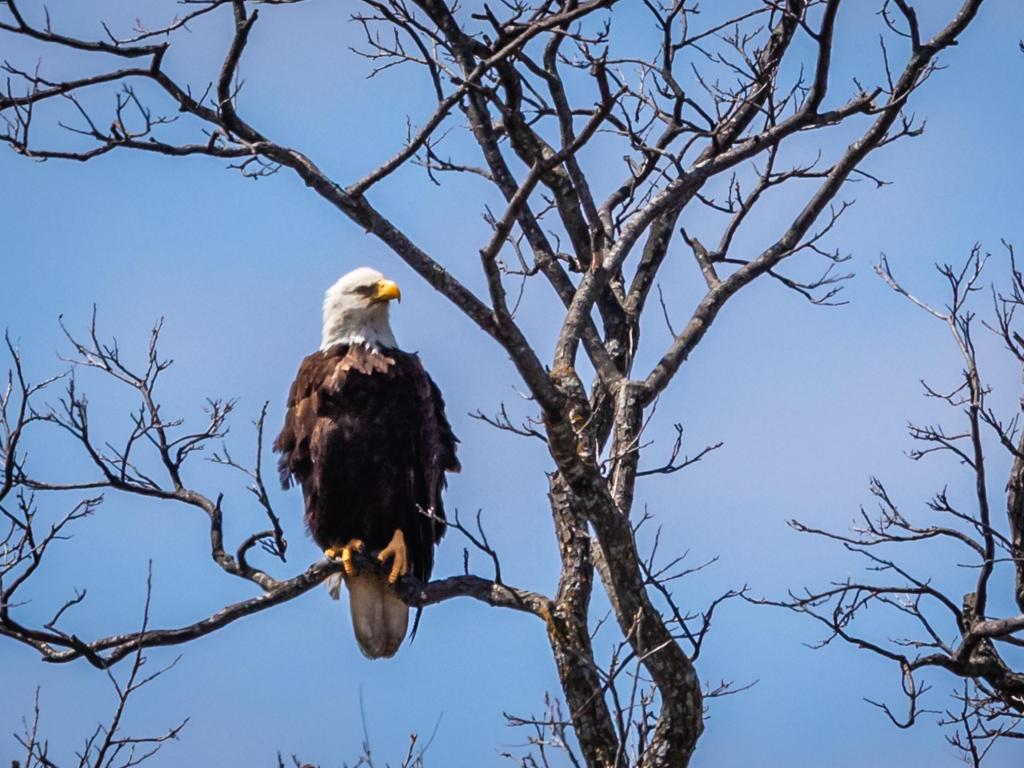 We recommend making a minimum of two stops to fully enjoy your road trip along US Highway 281. Here are our recommended stops for your road trip from Dallas to San Antonio:
Relax at Marble Falls
Great food, wine, and culture are some of the things to explore in Marble Falls, Texas – a stunning old town off US Highway 281.
Visit the Cypress Valley Canopy for a refreshing walk and be awed by the 100-foot-tall cypress trees. Or for a more exhilarating experience, zip line between the treetops and enjoy the fresh air! Your trip here will not be complete without checking out the Hidden Falls Adventure Park and Lake Marble Falls.
For your food fill, dine at the iconic Blue Bonnet Café and indulge in their delectable home-style pies. Then hop over to the Sweet Berry Farm to pluck your own berries and other healthy, tasty treats. To complete your dining experience in Marble Falls, go to Flat Creek Estate for a glass of wine or two.
For a restful countryside stay, spend the night at La Quinta by Wyndham Marble Falls. This hotel boasts a view of the stunning Lake Marble Falls and spectacular sunsets. From there, you will also be able to easily visit the historic downtown, which is only a few minutes walk, or relax and unwind by the outdoor swimming pool.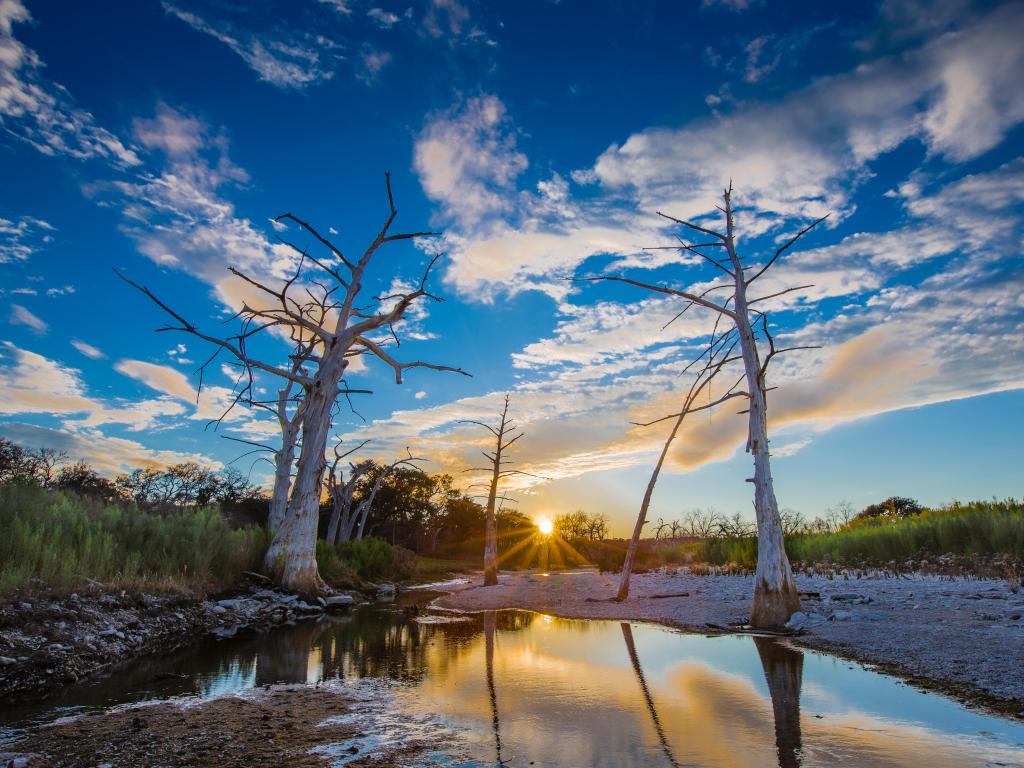 Explore Canyon Lake
A little off the US Highway 281 and about 45 minutes away from San Antonio is the human-made Canyon Lake: one of the deepest lakes in Texas at 38 meters in depth. This destination is famous for its picturesque views and exciting activities – from rafting to parasailing, hiking, nature, and wildlife tours.
The river road that runs along the Guadalupe River is also near Canyon Lake and is also another sight to behold. With the tall and beautiful cypress trees running alongside, a drive on this road can instantly make you chill out with nature, and yourself.
Another must-see stop near Canyon Lake is the famed Devil's Backbone Overlook, aptly named for its violent history but is also a great place to see awe-inspiring views of the Balcones Fault and the rolling hills.
Other notable sites are the Dry Comal Creek Vineyards, Canyon Lake Marina, and The Heritage Museum of Texas Hill Country.
To top off your stop, stay the night at Lakehouse Bed and Breakfast and wake up to a glorious lake view. This Mediterranean-styled bed and breakfast offers excellent service and luxurious amenities for a comfortable visit.
Things to see on a road trip from Dallas to San Antonio
This 315-mile road trip from Dallas to San Antonio may be short and can be done in less than a day's drive. But with all the adventures the journey has to offer, you may need a week or more to fully experience everything along the way.
Here are our recommended things to see on your road trip from Dallas to San Antonio:
Stockyards National Historic District – An embodiment of the American Western Heritage boasting cattle drives, authentic boots and apparel, and delectable Texas-style cuisine.
Fort Worth Water Gardens – Relax at this architectural marvel, featuring three pools of water, and other astounding water features.
Cultural District, Fort Worth – Immerse in history in this district full of fascinating museums and unique artifacts.
Fort Worth Zoo – A must-see stop in Fort Worth to witness unique wildlife with over 7,000 native and exotic fauna, and a hands-on exhibit with a petting zoo.
Dinosaur Valley State Park – Around a half-hour drive off the I-281 route, walk the footsteps of the prehistoric giants and discover where the dinosaurs of long ago lived, in this beautiful state park.
Billy the Kid Museum – Hosting memorabilia and stories of the legendary Billy the Kid, a famous outlaw from the American Old West, who died at the age of 21.
Hico Mercantile – An eclectic collection of shops selling a variety of artisan and antique items from home décor to clothing.
World's Largest Spur – Don't forget to stop off and take a picture here on the route, just south of Lampasas!
Lake Buchanan – A 20-minute drive from Burnet, Lake Buchanan is known as the deepest lake in Texas, an excellent area for fishing, swimming, jet-skiing, and if you want a more relaxing activity, ride the Vanishing Texas River Cruise around the lake and the Colorado River Canyon.
Canyon of the Eagles Resort and Nature Park – 25 minutes from Burnet, this winter home for the endangered black-capped vireo, golden-cheeked warbler, and American bald eagle, has breath-taking views and awe-inspiring sunsets with excellent hiking and walking along the shoreline.
Longhorn Caverns State Park – Heading south again, and 10 minutes from Burnet, this is a unique and exciting destination featuring beautiful rock and crystal formations and fascinating Texan history; also a great place to hike the Hill Country Trail.
Balcones Canyonlands National Wildlife Refuge – 25 minutes east of Marble Falls, this is a habitat to various flora and fauna, including the golden-cheeked warbler and black-capped vireo, and a great place to unwind and relax along the way.
Flat Creek Estate – 10 minutes south of Balcones, this is an 80-acre vineyard where you can learn about the intricate process of winemaking and enjoy a glass or two of excellent-tasting wine.
Hidden Falls Adventure Park – Slightly closer to the main route, this is a 10-minute drive east of Marble Falls, and an excellent place for an off-road adventure, covering more than 2,400 acres of park for your four-wheel drive.
Canyon Lake – 25 minutes east of the town of Spring Branch on the main route, this is known as one of the deepest lakes in Texas, perfect for your water adventures or for relaxing in scenic nature views.
Devil's Backbone Overlook – 30 minutes on from Canyon Lake, an impressive loop drive with a violent and bloody history, also famous for its wondrous view of the Canyon Lake and Balcones Fault.
We've only covered some of the best places to visit along the way. There are more sights to behold and activities to do during your road trip from Dallas to San Antonio. If you have more time, you can also detour to Austin, Texas, for more adventures on this journey.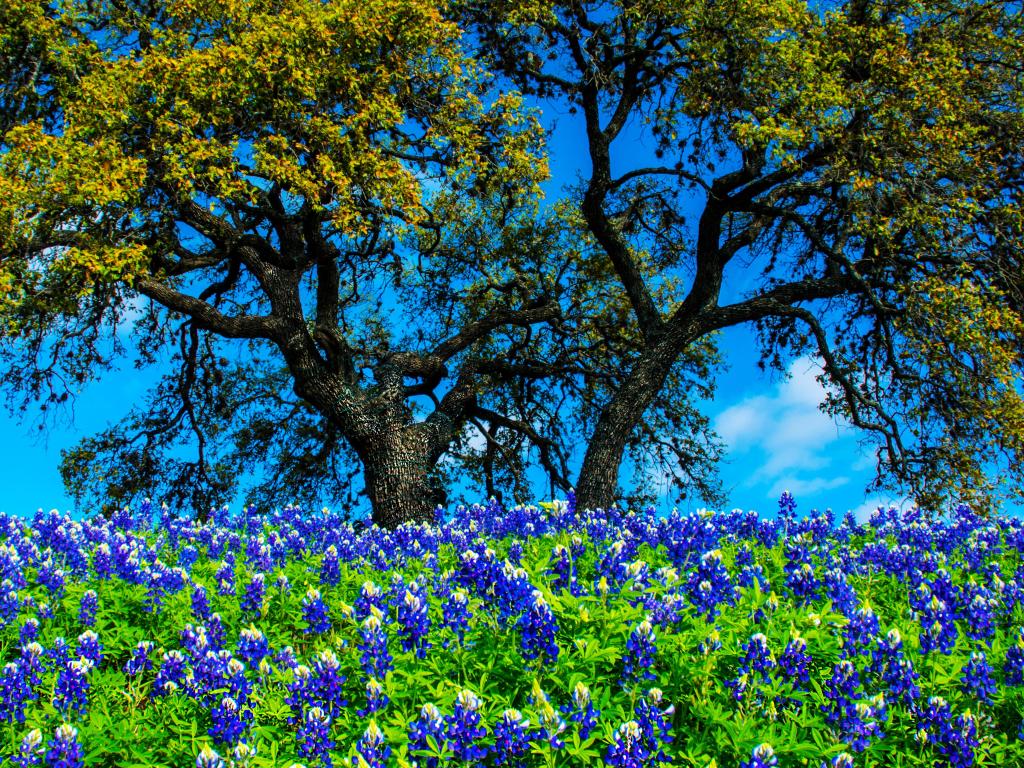 Best time to go on a road trip from Dallas to San Antonio
Since this road trip from Dallas to San Antonio takes you to the southern part of the country, the adventure can be enjoyed at any time of the year. Each season offers its own scenic views and activities for all types of travelers.
That being said, the best time to make this trip is from winter to spring as the weather is great for driving and exploring the outdoor wonders on this journey. Another bonus is that hotel rates are also significantly lower.
Winters are generally mild in the city, with temperatures in the 40s and 50s Fahrenheit.
Making your journey in the summer is also a great option for this exciting road trip from Dallas to San Antonio. However, you should brace yourself for the influx of travelers also heading south with you.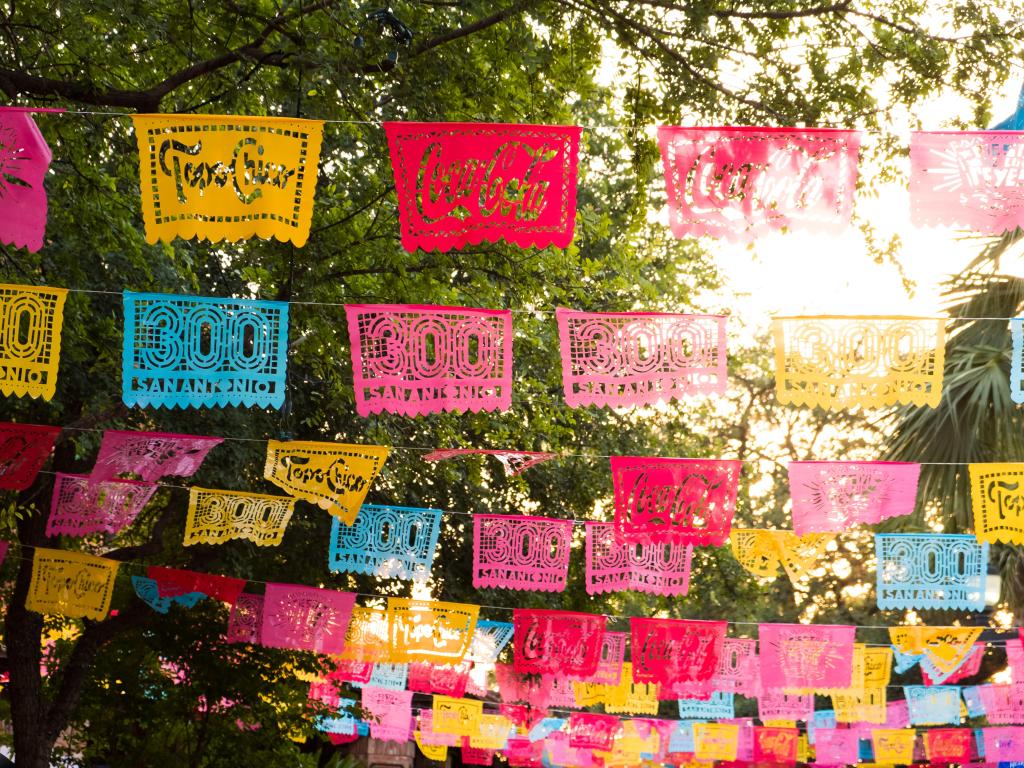 Temperatures at the height of summer (July) average around 85 degrees Fahrenheit.
If you really do want to experience San Antonio at its most vibrant, bustling best, consider making your trip in April to witness, first hand, San Antonio's most famous festival - Fiesta. Marvel at the elaborate parades and displays, and be sure not to miss the culmination of the festival's celebration: the "Battle of Flowers".