Road Trip from Adelaide to Port Lincoln
If you're looking for a road trip that takes you off the beaten path and out into the wilderness, while you explore stunning sandy coves and beautiful national parks, then this trip from Adelaide to Port Lincoln will tick all your boxes as you admire the majestic sights of Australia.
The 750 km road trip from Adelaide to Port Lincoln takes 8 hours 40 minutes to drive via Melrose, Port Augusta, Port Wakefield and Port Lincoln National Park. Or extend your trip to Gawler Ranges National Park, Lake Newland, Venus Bay and Coffin Bay.
With miles of fabulous coastline to explore, and the chance to camp out in the Gawler Ranges, this road trip will feel like an unforgettable adventure from the moment you leave the city. So, keep reading to find out what's in store.
How far is Port Lincoln from Adelaide, and how long will the road trip take?
Comparison of road trip routes between Adelaide and Port Lincoln

| Route | Distance | Driving Time |
| --- | --- | --- |
| The Ferry Route | 340 km | 6 hours 20 minutes |
| The Direct Route | 750 km | 8 hours 40 minutes |
| Gawler Ranges National Park Detour | 1,130 km | 13 hours 45 minutes |
Although Adelaide and Port Lincoln are less than 200 km apart across St Vincent and Spencer Gulfs, making the journey by road will cover many more kilometres if you are traveling by car.
The 745-km Direct Route takes 8 hours 40 minutes to drive, not allowing for the many stops you'll probably want to make as you follow the coast.
You can also drive to Wallaroo and take a car ferry across to Lucky Bay and then drive to Port Lincoln for a shorter trip that will take you 6 hours and 20 minutes to complete, covering 340 km on land.
You can drive the Direct Route in a single day, but that wouldn't feel like much of a road trip, so we'd suggest taking at least 2 to 3 days so that you have time to take things slowly and explore whatever places grab your attention along the way.
It's also possible to detour through Gawler Ranges National Park, which adds just over 5 hours and almost 400 km to your trip. If you take this option we'd recommend adding another 2 or 3 days onto your trip, since you'll want to spend plenty of time enjoying the national park once you get there.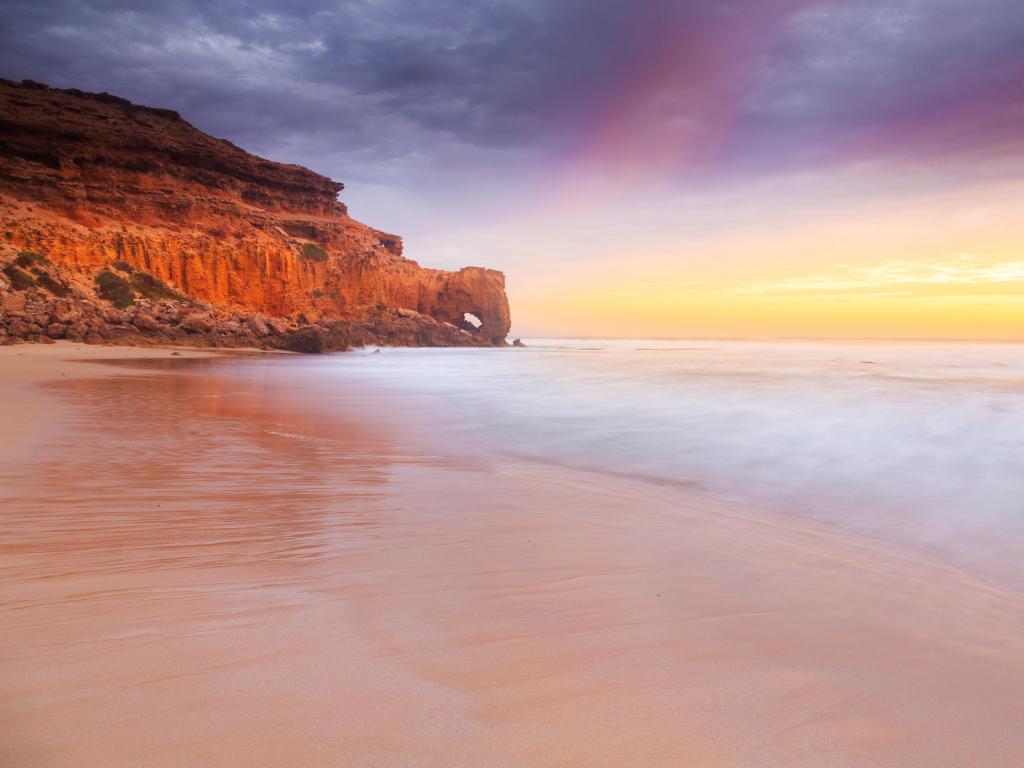 Best road trip route from Adelaide to Port Lincoln
Whether you follow the Direct Route or the Gawler Ranges National Park Detour, the road trip from Adelaide to Port Lincoln is a really beautiful one that takes you past some fabulous coastal and inland landscapes.
The Direct Route is a mainly coastal road trip, which is easy to navigate and doesn't require any particular knowledge or equipment. It traces the Gulf of St Vincent and Spencer Gulf, visiting historic coastal port towns and dipping into the Australian outback.
Gawler Ranges National Park is known for its staggering rock formations and Aboriginal culture. You'll need to be prepared for outback driving on unsealed roads - 4WD vehicles are recommended.
You will get the chance to do hikes through remote areas with few facilities, so this detour won't be every traveller's first choice. However, if you decide to follow this trip you'll be rewarded with some unforgettable experiences.
Seeing as our two recommended routes are so different, you'll probably already have a good feel for which route is more suited to your interests. Now all that's left is to decide which places to visit along the way!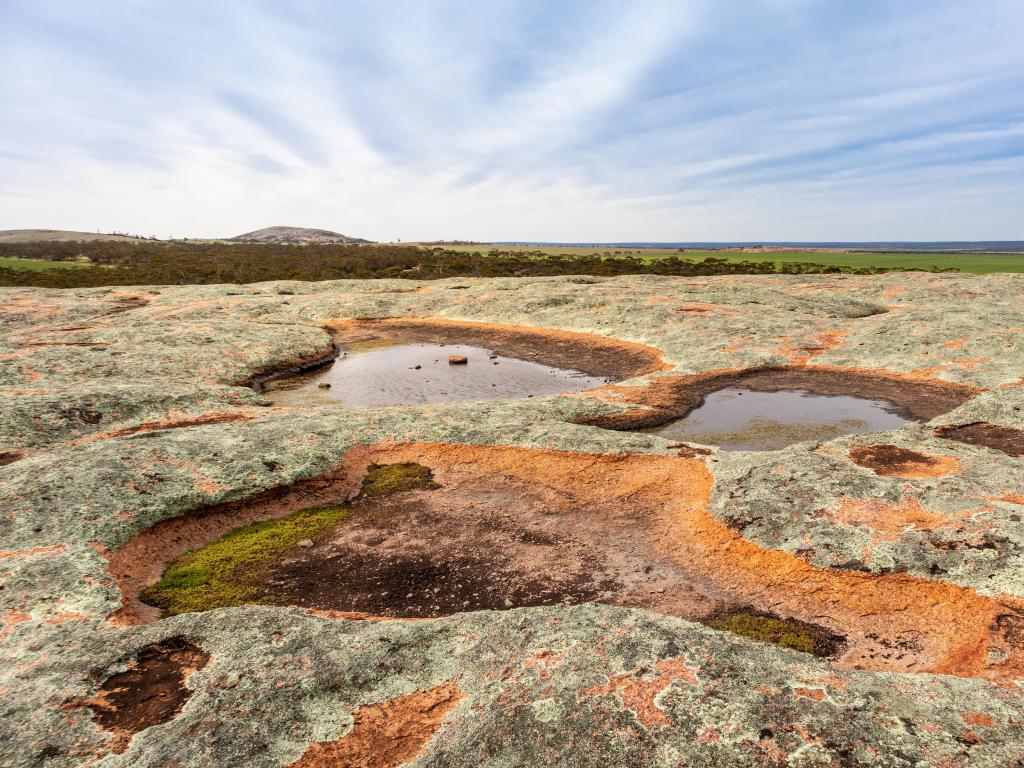 How to drive from Adelaide to Port Lincoln
The map above shows our suggestions for the best road trip routes between Adelaide and Port Lincoln. Keep reading for detailed descriptions of both routes, where to stay on either one, and the best things to do on the way.
The Direct Route
Head north out of Adelaide on the M2, then continue to follow the coast past Lower Light and Wild Horses Plain until you reach Port Broughton.
From here, take the highway through Crystal Brook, Melrose and Wilmington before hopping onto the A1 which takes you into Port Augusta.
Leaving Port Augusta, head towards Lincoln Gap, where you'll bear left and then head towards Whyalla. From here, keeping the Spencer Gulf on your left-hand side, you just need to follow the B100 past Cowell, Port Neill and Tumby Bay, and you'll find yourself at your destination, Port Lincoln.
Gawler Ranges National Park Detour
Follow the Direct Route as far as Port Augusta, but instead of taking a left at Lincoln Gap, keep straight ahead on the A1 to head inland past Kimba, Koongawa and Kyancutta.
When you reach Wudinna take a right turn and follow the signposts towards Gawler Ranges National Park.
After exploring the national park, head back towards the main route via Burns Road, turning onto Port Kenny Road at Pygery. After driving inland for a while you'll hit the coast again at Port Kenny.
From here, turn left onto the B100 which follows the coast all the way down the western side of the peninsula. Take a short detour to Venus Bay to spend some time by the water, then carry on south along the Flinders Highway.
As you continue south you'll pass Lake Newland, Elliston and Coulta, before turning off towards Coffin Bay just after Lake Wangary.
Then it's almost time for the last stretch of your journey, continuing along the B100 past Fountain and Coomunga to approach Port Lincoln from the west.
Best places to stop between Adelaide and Port Lincoln
Considering the driving distances, you'll definitely need to make at least one overnight stop to turn the drive from Adelaide to Port Lincoln into a road trip that you can relax and enjoy.
We've suggested a stop at Port Augusta, which works for both routes. However, if you're taking the detour through the Gawler Ranges, accommodation options are much more limited, and the best way to experience this stunning but remote area is to camp.
Enjoy ocean views at Port Augusta
Located around 4 hrs into the road trip, Port Augusta marks the halfway point if you're taking the Direct Route. You'll also drive this way if you're detouring to the Gawler Ranges, so it's a convenient place to spend the night whichever route you're taking.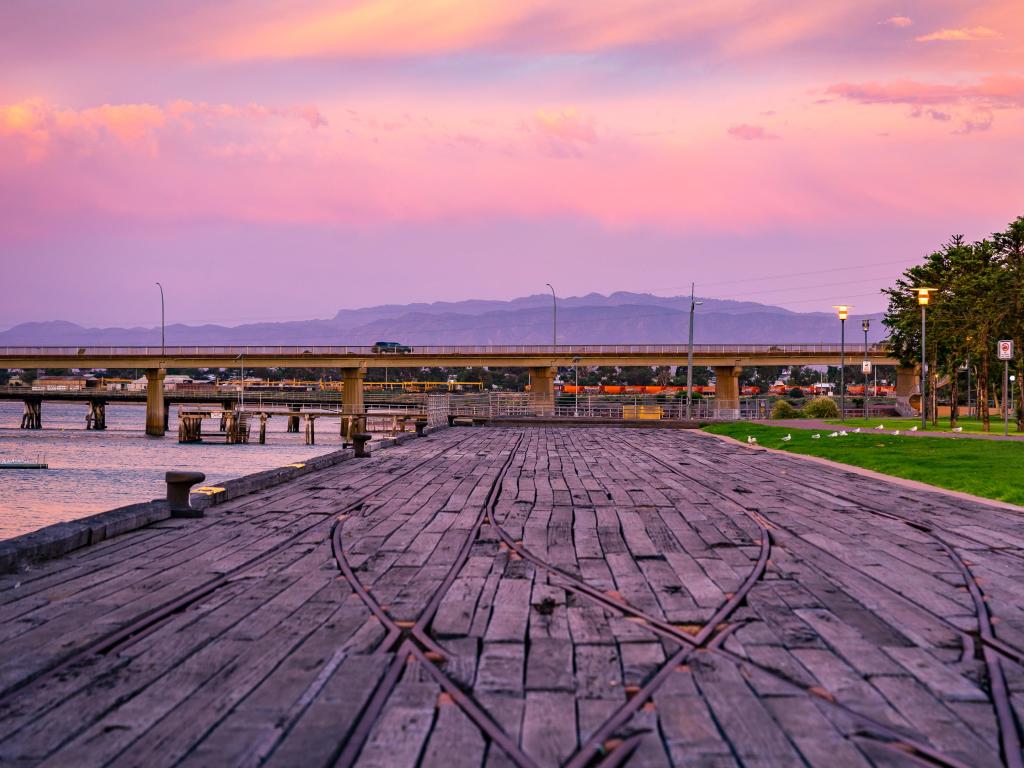 This is your chance to get to know regional South Australia - this city is known as the entry point for the Outback so get your hiking boots out. You can also learn about the Aboriginal history of this part of South Australia at the Tunnel of Time in town.
For something completely different, if you're visiting between June and August head to Stony Point for a once-in-a-lifetime experience swimming with giant cuttlefish. It really is special to get up close and personal with these amazing sea creatures.
Close to attractions and with fantastic facilities and a beautiful setting, Majestic Oasis Apartments is a perfect hotel to spend a night or two whilst you explore this beautiful area of Australia.
Take a refreshing dip in the outdoor pool after a day of walking or relax in the garden with a book. You will feel right at home in these stylish apartments. This hotel boasts an excellent location, with views of the Gulf.
The property is also around the corner from Wadlata Outback Centre, across the bridge from Water Tower Lookout, and close to the Australian Arid Lands Botanic Gardens, where you will find walking tracks and more than 150 species of birds.
Where to stay when you reach Port Lincoln
Once you reach Port Lincoln, we're guessing you'll want to stay somewhere that lets you really appreciate the stunning ocean views, as well as letting you relax after the drive.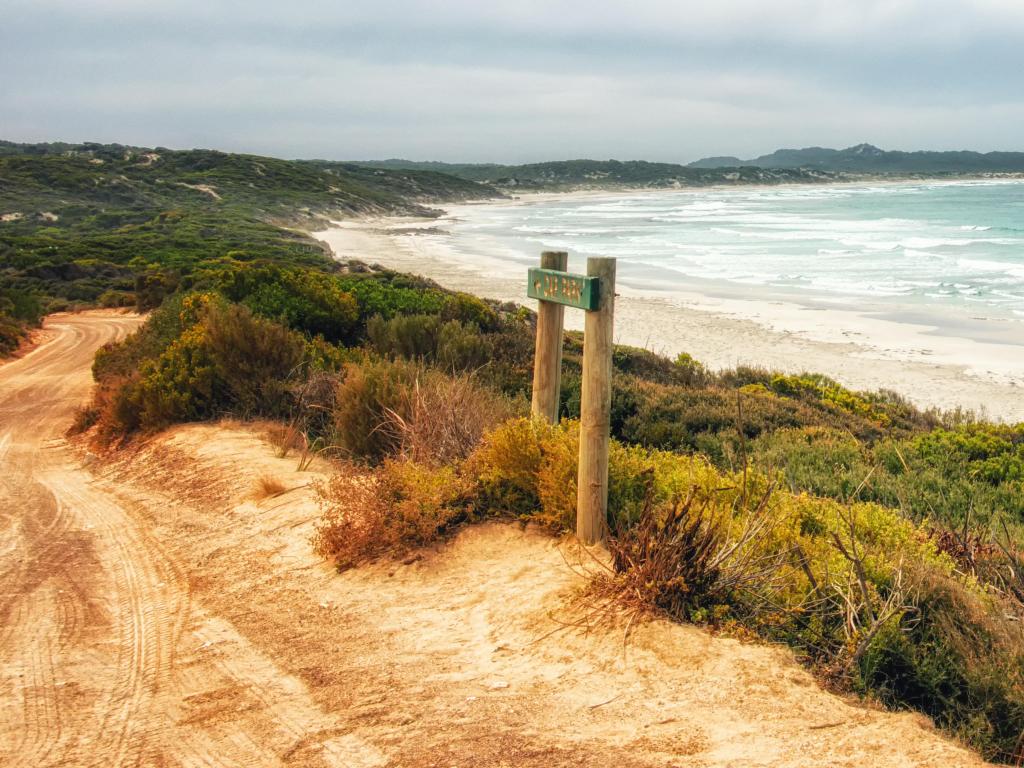 With incredible views of beautiful Boston Bay, Port Lincoln Hotel is just the ticket. This 3-star hotel offers a fantastic restaurant, an impressive number of 3 bars, a fitness centre and a heated swimming pool
Less than 2 miles from Port Lincoln Marina and only 15 minutes from Glen Forest Tourist Park, this contemporary and stylish hotel is the perfect place to round off your road trip from Adelaide.
Things to see on a road trip from Adelaide to Port Lincoln
Fans of the great outdoors will be spoilt for choice on this road trip from Adelaide to Port Lincoln.
It's packed full of stunning places to enjoy nature, views, hikes and beaches - here are a few of the highlights to get you started in planning your trip.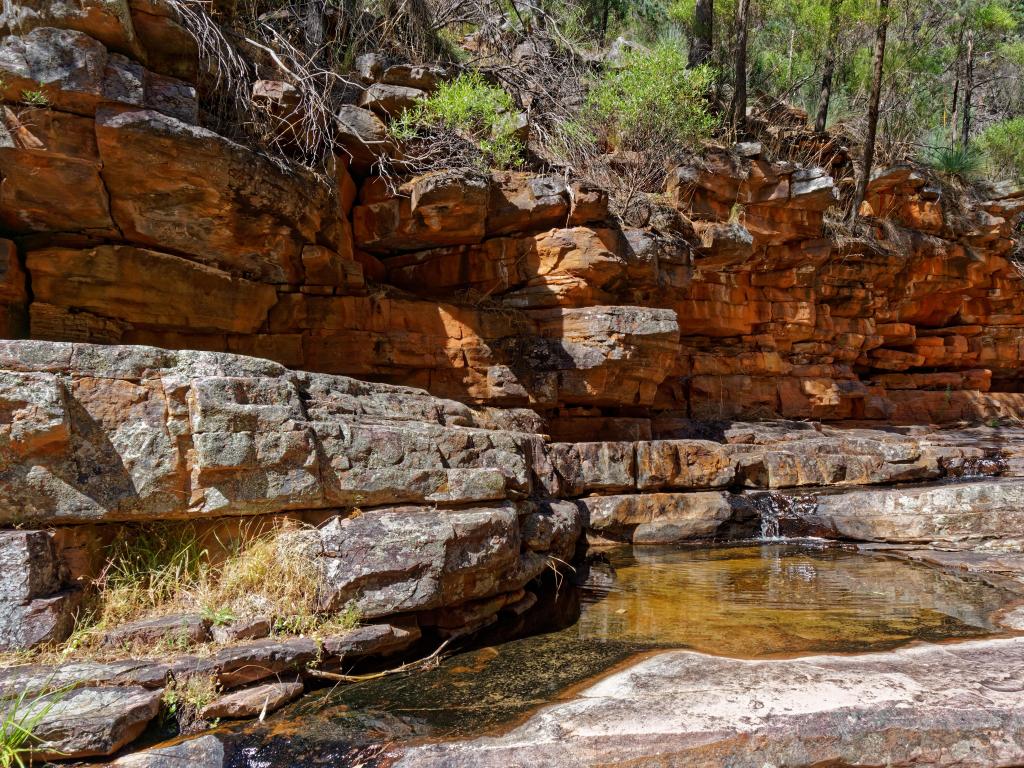 Both Routes
Adelaide International Bird Sanctuary National Park - Covering over 60km of coastline, this beautiful sanctuary looks out on the Gulf of St Vincent and Adelaide's northern suburbs. This government-protected area is visited by more than 5 million birds every year, some from as far away as Siberia.
Port Wakefield - Explore the trading history of this quiet coastal town, which is now a popular spot for small fishing boats and vacation goers.
Port Broughton - Home to a variety of snapper that's known throughout Australia, you can try your luck casting out a line at the Broughton Jetty or walk the Encounter Walking Trail to learn about the history of this popular town.
Melrose - Visit the oldest town in the Flinders Ranges and get off the beaten track. There is history and culture galore here, from beautiful old buildings to a fantastic heritage museum.
Mount Remarkable National Park - Enjoy the beautiful South Australian nature and hike to the summit of this peak which stands at 960 meters. There are a variety of trails to choose from ranging in difficulty.
Australian Arid Lands Botanic Garden - Explore the walking trails of this garden situated just outside the city centre. It offers a huge range of plants and over 150 species of birds.
Pichi Richi Railway - From March to November, you can ride in vintage carriages and learn about this historic Port Augusta passenger train.
Lincoln National Park - Overlooking Boston Bay, this national park has the largest natural harbour in Australia. Home to beautiful coves and beaches, come here for boating, fishing, beachcombing, swimming, and nature watching.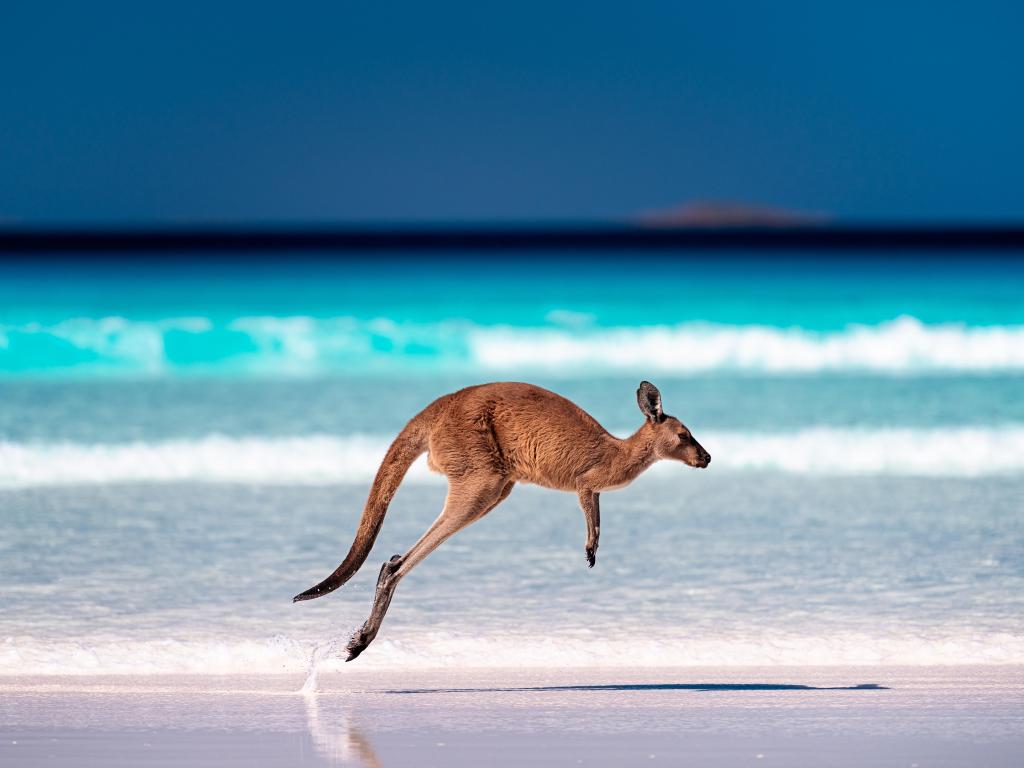 Direct Route
Whyalla - Known for its steel industry - you'll see giant rolling mills and huge blast furnaces in the town - Whyalla is also a stop for nature lovers with Dolphin sightings and the annual Cuttlefish mating season drawing visitors.
Lucky Bay - Relax in the idyllic setting of Lucky Bay, which has white sandy beaches and perfect turquoise water where you can swim and snorkel, and even catch a glimpse of a Kangaroo!
Cowell - A top fishing destination and an up-and-coming tourist spot, a visit to Cowell is worthwhile. Try your luck fishing for Whiting Snapper, Snook and Squid.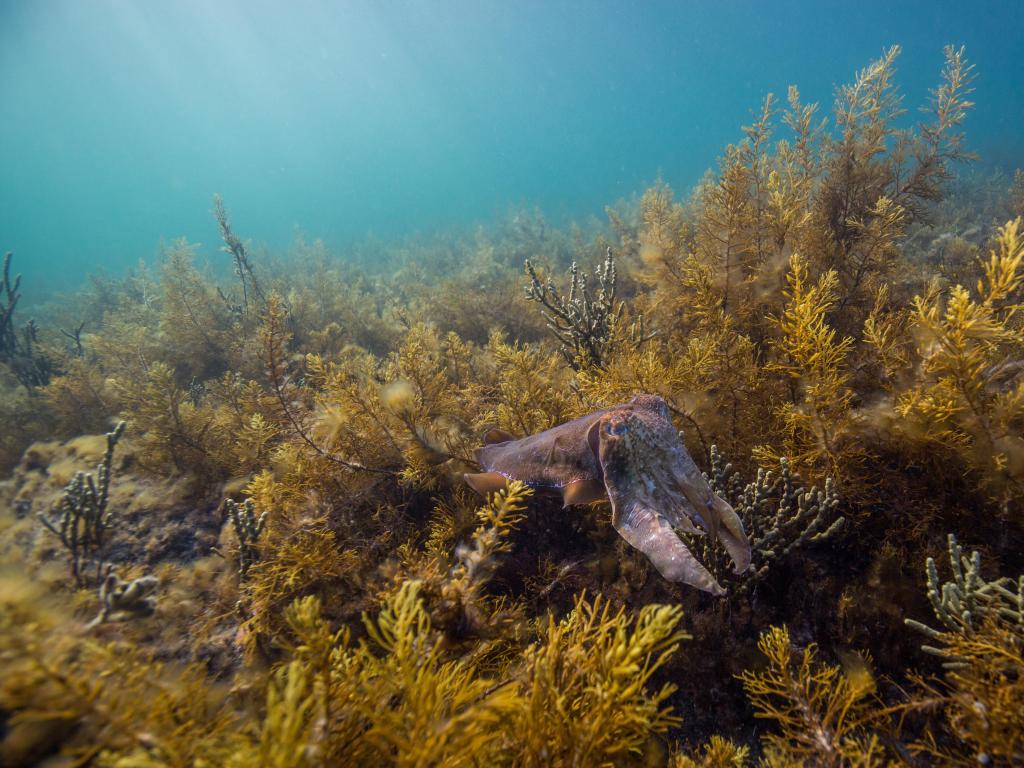 Gawler Ranges National Park Detour
Lake Gilles Conservation Park - Visit the arid landscape of this saline lake surrounded by sandy banks and dunes. This is a peaceful spot for bird watching but visitors should be aware that certain areas of the park are only accessible with 4WD Vehicles.
Gawler Ranges National Park - This national park is teeming with wildlife and Aboriginal culture. Come here to see the famous Organ Pipes rock formation, Crimson Mallee and yellow-footed rock-wallabies. Camping is available here at designated sites.
Venus Bay - This stunning beach town is a holiday favourite. With its beautiful, island-dotted bay backed by rugged cliffs, it's known for its pristine surf beaches.
Lake Newland - Explore the conservation park of the most extensive wetland on the Eyre Peninsula. The park covers natural saline lakes and freshwater springs, and visitors come here to observe wildlife and enjoy the beautiful natural scenery.
Coffin Bay - This stunning spot has something for everyone, from crystal clear waters brimming with fish, to sandy white dunes, and bushland teeming with wildlife. This is a haven for ocean lovers, with sailing, swimming, water skiing and fishing all available to visitors.
Best time to go on a road trip from Adelaide to Port Lincoln
Port Lincoln is windy and generally clear all year round, although as this is mainly an outdoors destination, visitors should plan to come in the Spring when temperatures are mild and hotels are less busy.
Winters in Port Lincoln are usually cool and cloudy with average temperatures between 16 and 26 degrees Celsius. Heavy rain isn't uncommon but if you do decide to visit in winter, you can 'enjoy' a cage diving trip with the Great White Sharks between April and July.
Summers are mild in Port Lincoln thanks to a cooling sea breeze which usually helps keep temperatures below 30 degrees Celsius, although they can exceed 40 degrees at times. February is the busiest month for tourism which means busy and expensive hotels and attractions.
Summer can also be hot in the Gawler Ranges, when it could be hard to enjoy a strenuous hike on the exposed ground on days when the temperature hits the high 30s, and for this reason we'd recommend visiting at other times of the year.
With all this in mind, we'd suggest spring as the best time to visit on either route, with temperatures averaging in the low 20s - climbing to the high 20s in the Gawler Ranges - and perfect climate conditions for outdoor activities.
So all that's left is to pack your sunscreen, fill your water bottles and make sure your vehicle is ready for the journey - then hit the road and prepare for some unbeatable memories.