Road Trip From Melbourne To Perth
A road trip from Melbourne to Perth is a classic Australian drive. Providing a fantastic highlights package of some of the best features in the country, you will get to experience the coast, bush, outback and city in all its magnificent glory!
The 3,460km drive from Melbourne to Perth takes 37 hours of pure driving time to complete. But you'll get to visit Adelaide, Kalgoorlie, Gawler Ranges National Park, and drive across the Nullarbor Plain along the way.
These are just a handful of the many fantastic places you can go to during this epic journey. So please keep reading until the end to discover what other options are available to you.
How far is Perth from Melbourne and how long will the road trip take?
Melbourne in Victoria, and Perth in Western Australia, are separated by a distance of about 3405-km. Typically a road trip between the two takes between a week and 10 days to complete, along the National Highway.
The actual driving time from Melbourne to Perth is about 37 hours. Distance apart, it's actually a fairly easy drive to undertake. The road for the most part is well-surfaced and clearly signposted, and other than across the Nullarbor, there are plenty of small towns to stop at along the way offering services and amenities for food, fuel and restroom breaks.
Best road trip route from Melbourne to Perth
The best way to drive from Melbourne to Perth is along the National Highway. From Melbourne the route will take you past Ballarat, which is known for its stunning Victorian architectural heritage, as well as the incredible Grampians National Park.
It also leads you to the Murray Bridge which is widely recognised as being one of Australia's best spots for stargazing, and on to the magnificent city of Adelaide.
Continuing on from Adelaide the route then traces the fringes of the Yorke Peninsula, before veering past Port Arthur and on to the transport hub of Port Augusta.
Heading inland, you will then scale the upper section of the Eyre Peninsula, passing by the charmingly named Iron Knob, which was one of the Southern Hemisphere's richest deposits of iron ore. A fabulous museum here documents what life in the early 20th century was like.
Carrying on, the road will eventually bring you to Ceduna, which represents the beginning of the iconic Nullarbor Plain. Sometimes cited as the Eyre Highway, it stretches for 1000km and is renowned for being the nation's longest, flattest and straightest section of highway.
Ceduna is also where the first hole of the longest golf course in the world is located. A massive, par 72, 18 hole course, that stretches for 1,365km and concludes at Kalgoorlie-Boulder.
Traversing the wonderful Eyre Peninsula, it will also lead you through the mighty Southern Bight, before cutting inland towards Western Australia's bushland.
During this section of the drive you will have the chance to stop in at Cocklebiddy, which features the longest cave in the world. A massive cavern that runs for some 6km.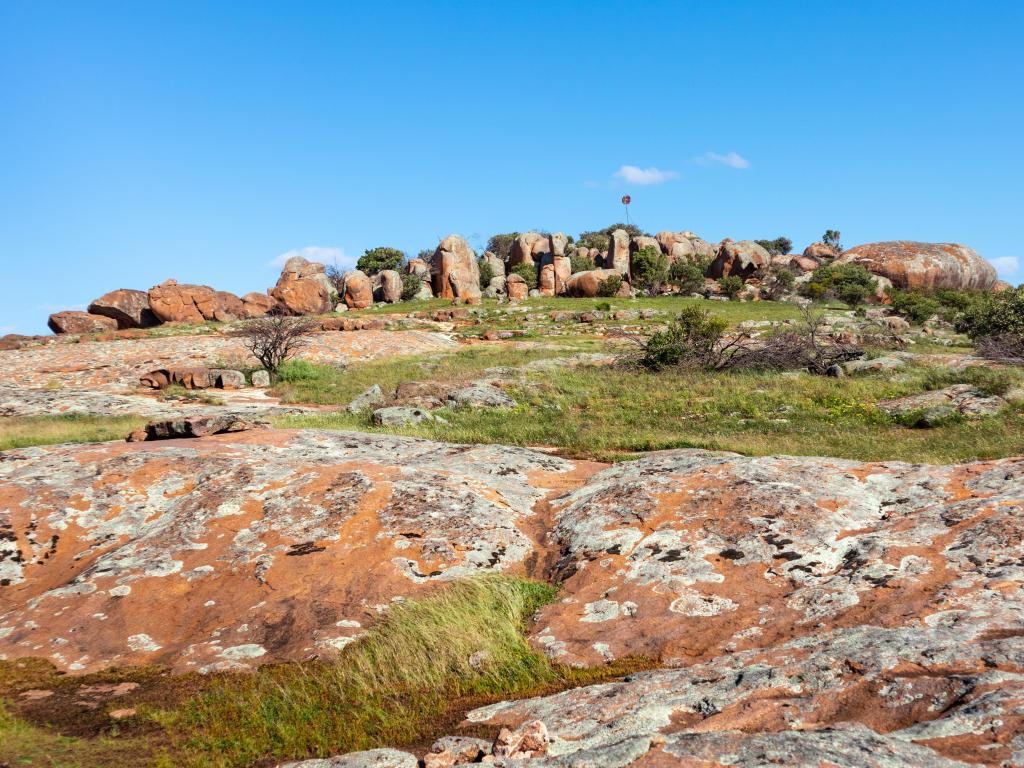 The Nullarbor Plain finally finishes at the town of Norseman, with the route then proceeding to the infamous goldrush town of Kalgoorlie. It also showcases the mesmeric Baxter Cliffs of the Nuytsland Nature Reserve, which at an imposing 80 meters high and 190km in length, are acclaimed as being the world's longest stretch of unbroken cliffs.
Lastly, before you get to Perth, the endearing town of Northam is somewhere you might want to visit, to experience the wonderful sensation of hot air ballooning over the picturesque Western Australian Wheatbelt.
Best places to stop between Melbourne and Perth
Given the huge distance between Melbourne and Perth you will need to stop at a few places overnight when you do this journey.There are loads of different options available to you. But these are the ones we recommend the most.
Enjoy the delights of Adelaide
Adelaide is a delightful city full of charm, culture and history, which makes it the perfect destination for an overnight stay.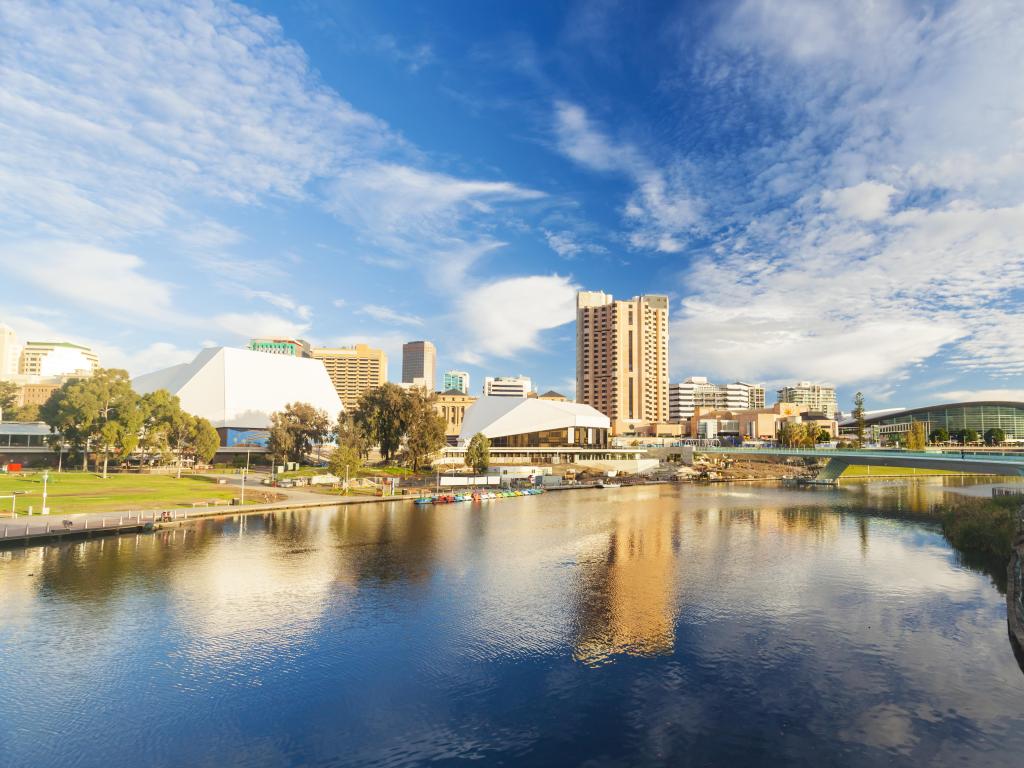 If you opt for Adelaide as a stopover base, the Mayfair Hotel is an excellent choice, with its elegant, boutique style. Located right in the heart of the Central Business District, this luxury 5 star hotel is set within a heritage-listed, renovated building that overlooks the Rundle Mall.
It's also just 200 meters from the Art Gallery of South Australia. While the Adelaide Convention Centre, Adelaide Oval and Parliament House are all short drives away.
The stylish rooms are all furnished with 55" televisions and a complimentary minibar selection, which might be handy for later on in your trip. While the hotel's bar and restaurant serve a fantastic selection of South Australia Wines, and food that champions local produce.
Take stock in Ceduna
Located in the western-central part of South Australia, Ceduna is both a port and a town that is widely regarded as being the 'gateway to the Nullarbor Plain'.
A visit here, especially overnight, gives you a great opportunity to rest, refuel and stock up on your provisions before setting off on this famous length of road the next day. Should you decide to stay here the Ceduna Foreshore Caravan Park offers an excellent standard of accommodation.
With beachfront cabins, you can take a dip in the sea any time you want to, and what's more, the main cafes, restaurants, shops and bars of downtown are just a few minutes' walk away.
Choose to stay closer to home and you can take advantage of the heated outdoor pool, before making use of the on-site barbeque facilities and picnic areas with enviable sea views. This site, both inside and out, is modern and well kept, with plenty of home comforts including a sofa, flat-screen TV and well-fitted kitchen in each cabin.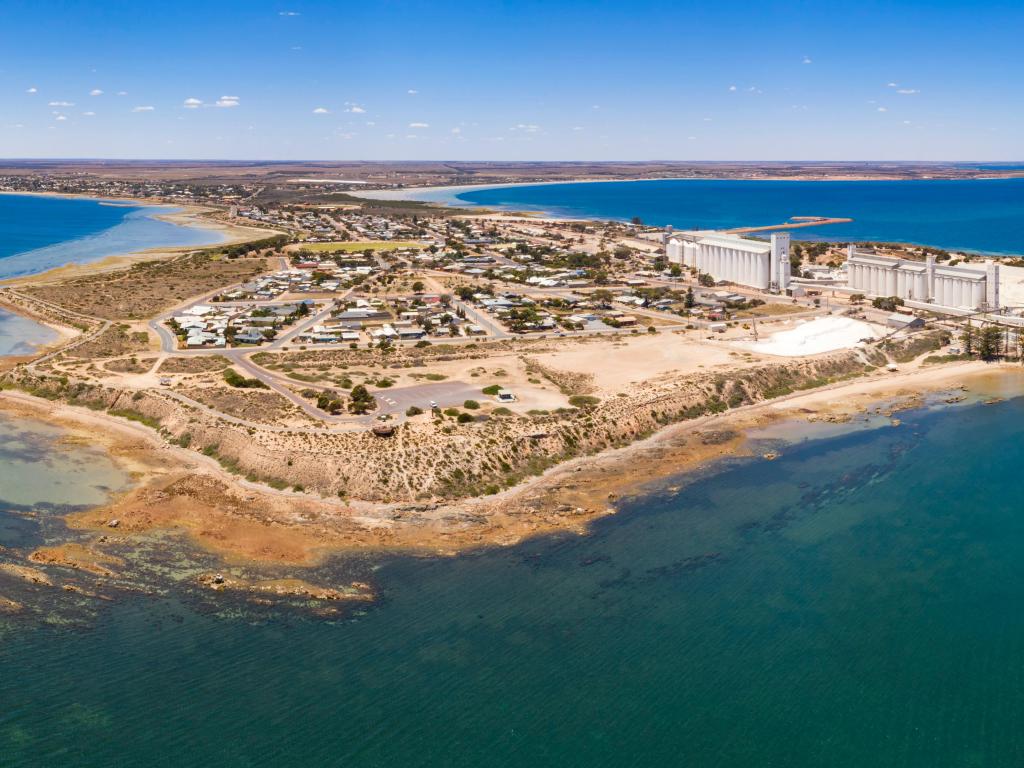 Immerse yourself in the Kalgoorlie spirit
You can't do this trip within visiting Kalgoorlie. Once known as a notorious outpost for bandits, thieves and prostitutes, the area has developed into the largest city in the outback.
A fascinating place that is both the premier hub of the Western Australian Goldfields, as well as one of the country's most historically significant gold mining settlements, you will probably want to spend a couple of days here.
If you do, the Quest Yelverton Kalgoorlie makes a great base with a host of facilities to relax and refresh you after a long day's driving. Located within easy walking distance to the Goldfields Arts Centre, it is also only a 5 minute walk from the town centre.
Offering spacious and modern rooms that are fully air-conditioned, with some offering a private spa bath and a sauna. The hotel also boosts a lovely outdoor swimming pool and pretty garden views from each room.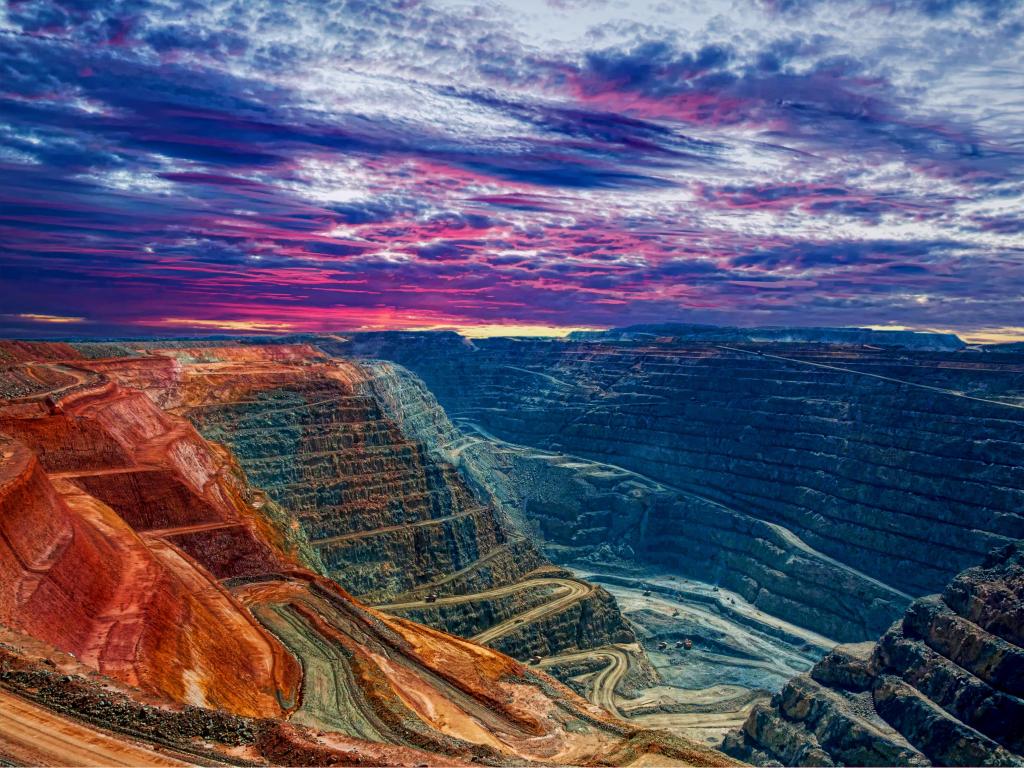 Things to see on a road trip from Melbourne to Perth
There are so many fascinating small towns, and captivating places to visit between Melbourne and Perth, that it can be difficult to know which ones to choose for a pit-stop on your journey.
Obviously, there are far too many to see in one trip, but if you get the chance, you should try and check out some of the following:
Grampians National Park - Stunning nature reserve known for its gorgeous sandstone mountains, pretty wildflowers, vibrant wildlife and fascinating aboriginal history.
Murray Bridge - Marvel at the magic of the cosmos at one of Australia's best spots for stargazing.
Adelaide - A vibrant place known for its festivals, fantastic food and excellent wine regions. The only capital city in Australia not settled by convicts.
Thompson Beach - Picturesque seaside town on the Samphire Coast that is widely regarded as an excellent spot for fishing, crabbing, bird-watching and hiking along some sensational nature trails.
Port Augusta - Town and port that serves as a prominent transport hub. Also known as a popular destination for dolphin spotting, canoeing, sailing, fishing and kayaking.
Iron Knob - Tour the fascinating local Mining Museum. See what working conditions and life was like in the early 20th century, at one of the richest deposits of iron ore in the Southern Hemisphere.
Eyre Peninsula - Check out the sensational coastline and enjoy the amazing range of seafoods and wines you will find in the cafes and restaurants, located within many of the quaint seaside towns.
Ceduna - Take the opportunity to rest, refill your gas tank and replenish your provisions at the last main town before you set off on the Nullarbor Plain.
The Longest Golf Course in the World - Play a round on the world's longest golf course. An 18-hole, par 72 course, that covers a whopping 1,365km from the first hole in Ceduna to the last hole at Kalgoorlie-Boulder.
Nullarbor Plain - Drive the Eyre Highway for 1000 kilometers along the longest, flattest and straightest road in the whole of Australia.
Cocklebiddy - Inspect areas of the longest cave in the world. Covering a distance of 6km and with 90% of it is being submerged in water, much of it can only be reached by cave diving.
Kalgoorlie - Embrace the goldrush vibe at the biggest city in the outback. Learn all about the history of one of Australia's most prosperous gold mining communities.
Nuytsland Nature Reserve -Check out the wonderful Baxter Cliffs. Standing 80 meters high and extending for 190km, they are one of the world's longest unbroken cliffs.
Northam - Take in wonderful panoramic views on a relaxing hot air balloon ride over the Western Australian Wheatbelt.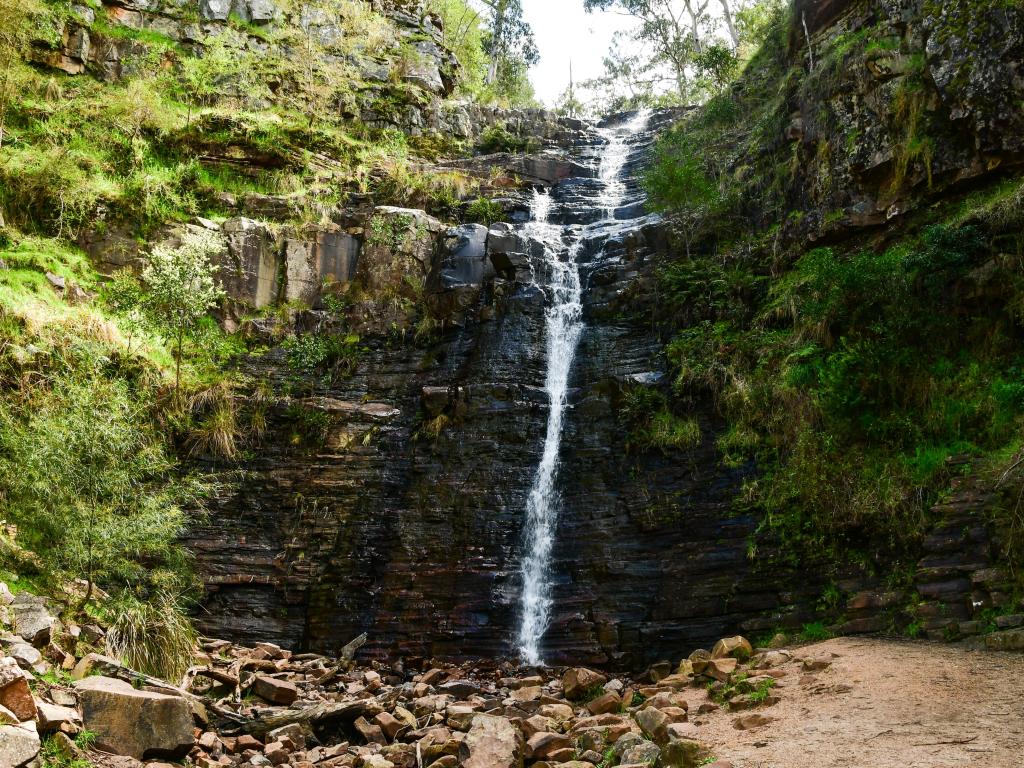 Best time to go on a road trip from Melbourne to Perth
Broadly speaking, the road trip from Melbourne to Perth can be done throughout the year. When you choose to travel depends on your own preferences and heat tolerance. Temperatures on the Nullabor Plain can hit 50 degrees Celsius at the height of summer!
To see the beaches of the Yorke Peninsula and Eyre Peninsula at their best, you should time your trip to take place between the months of February to April, and September to November. These periods fall outside of the area's storm and winter seasons.
Other than that you can head off whenever you feel like it. Though given how long the journey is, it is a good idea to get your car fully serviced by a qualified mechanic prior to your departure. It's also worthwhile getting your air conditioning system in full working order too, as in many parts of the journey - especially the Nullabor Plain - the heat can get unbearable at times.
If you do decide to stop in Adelaide, you may wish to time your trip to coincide with whale watching season, which falls in June. Bear in mind, however, that temperatures will be slightly lower at this time than in the autumn, with an average daily high of around 15 degrees Celsius.