Road Trip from Sydney to Adelaide
If you are planning a road trip from Sydney to Adelaide you are in for an epic drive. Not only will this journey take you to the nation's capital, it will also give you the chance to enjoy the scenic wonders of the Riverina, try some of the best vanilla slice in Australia, and even prospect for gold!
The 1,460 km trip from Sydney to Adelaide takes at least 15 hours and 30 minutes to drive. Stops include Canberra, Goulburn, Wagga Wagga, Murray Bridge, the Big Desert Wilderness, Albury, Wodonga, Shepparton, Bendigo, Bowral and Little Desert National Park.
This is just a handful of the many fantastic places you can visit, and things you can do, on this terrific adventure. So you'll want to keep reading until the end to discover more great options.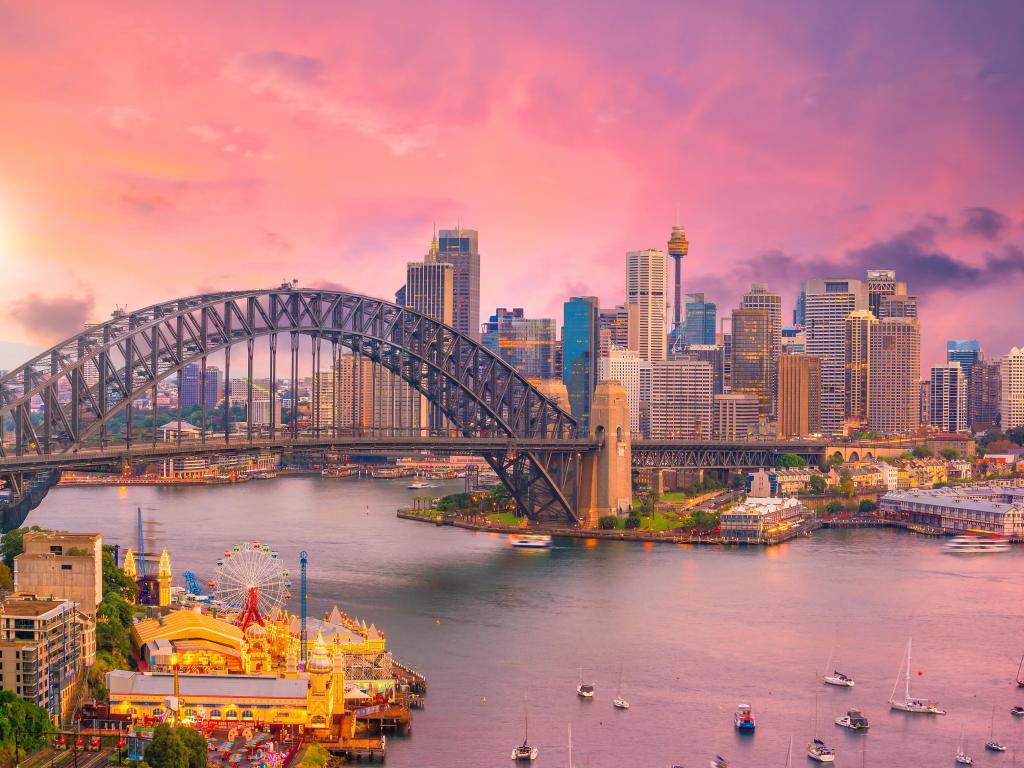 How far is Adelaide from Sydney and how long will the road trip take?
Comparison of route options and detours
Route
Distance
Driving Time
The Direct Route


Including detour to Canberra

1,460 km
15 hours 30 minutes
The Riverina Detour


Total route length

1,450 km
15 hours 45 minutes
The Country Victoria Route
1,550 km
17 hours
The quickest and most direct way to get from Sydney to Adelaide is along the Sturt and Mallee Highways. Typically it will take around 15 hours and 30 minutes to complete a distance of 1,460km.
An alternate way to complete this road trip is via the Riverina Detour. This route is slightly shorter but adds a few minutes to your journey.
A third route will take you through the beating heart of rural Victoria. It is about an hour and 30 minutes longer than the Direct Route, and covers nearly 100km extra distance.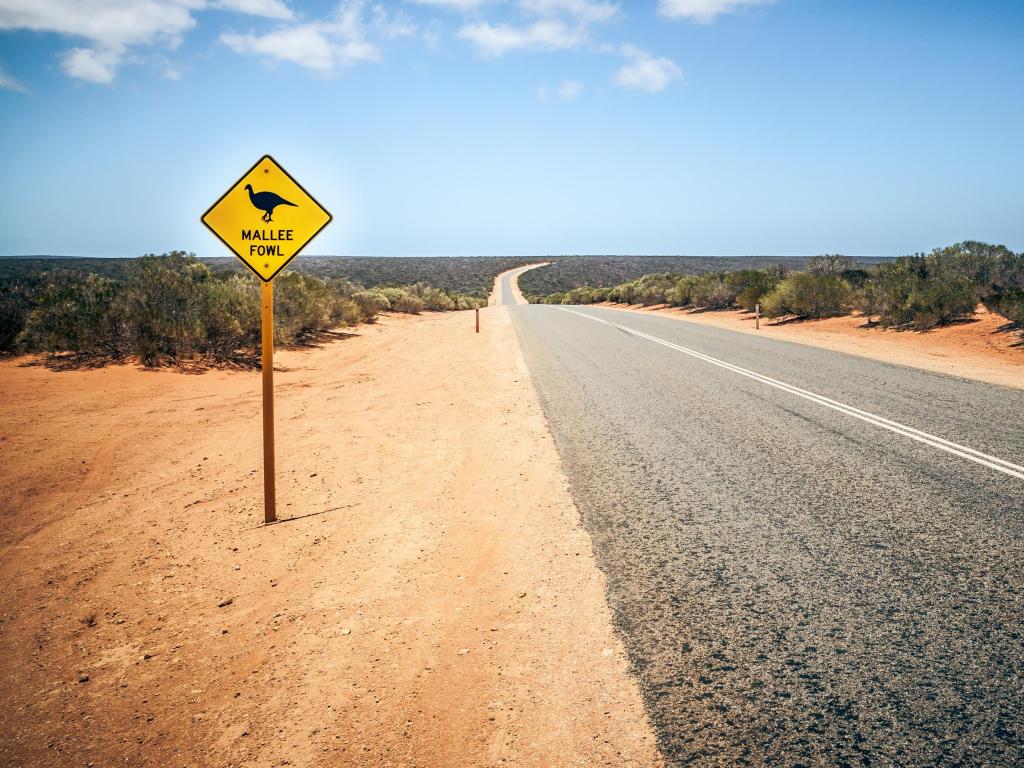 Best road trip route from Sydney to Adelaide
On your road trip from Sydney to Adelaide you can choose to take one of three routes, with each one offering something a little different.
The Direct Route will take you predominantly through the New South Wales section of the Riverina and lead you on to the Fruit Bowl and the Big Desert Wilderness before eventually heading into South Australia's wonderful capital city.
The scenic views along this route are fantastic, and if you stop off at the small towns along the way, you will meet some fascinating people too.
Another feature of this route is the rich indigenous history of the area, which is reflected in the names of the small towns you pass. These will include the likes of Carrathool, Keri Keri and Manangatang, which all have very small populations, and offer fascinating insights into the rural way of life.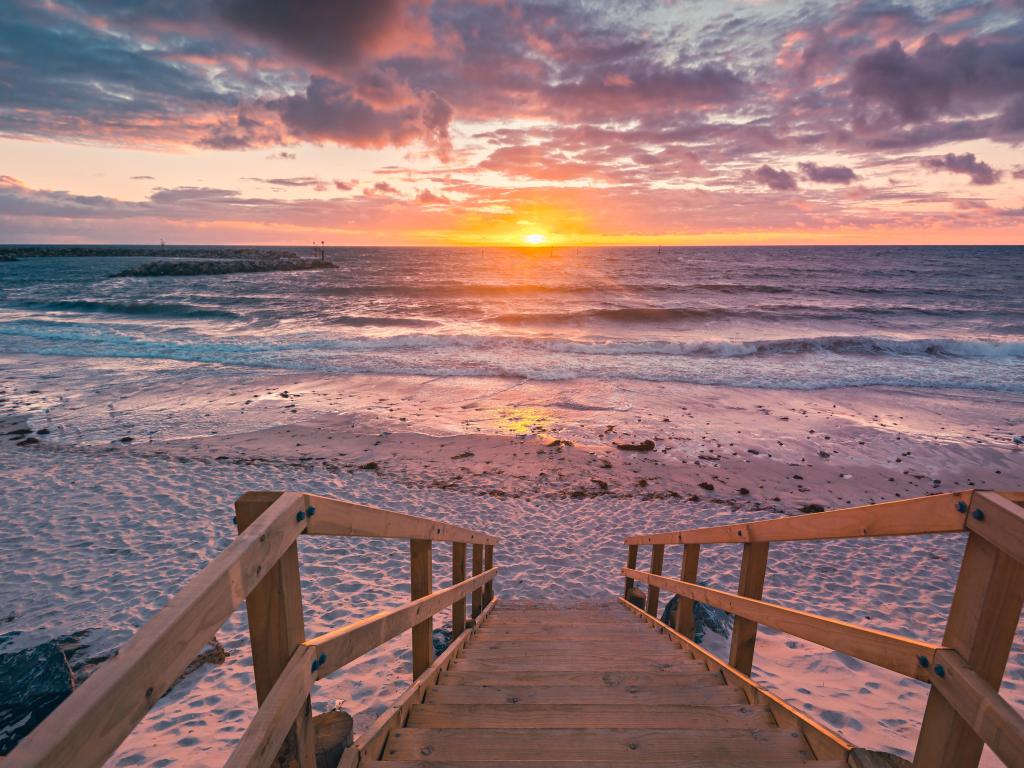 Although the Riverina Detour starts and finishes along the Direct Route, as its name suggests, it takes you deeper into the Riverina before rejoining the main route at Ouyen. This route skirts you past miles of gorgeous farmland and some quaint, historic towns.
Some of Australia's most historic towns can be found along the Country Victoria Route, which gives you the chance to taste some of the best vanilla slice in the whole of Australia, as well as seek your fortune with a spot of gold digging along the way.
With such a variety of routes on offer, read on to find out which one is best suited to your trip.
The Direct Route
All three routes leave Sydney via the M1 and M5. As you reach the edge of the city you'll join the M31 Hume Highway, and follow this road for around 250km, passing Bowral and Goulburn along the way.
At Goulburn you can take a detour to Canberra along the M23, returning to rejoin the M31 once you've finished exploring the nation's capital.
The routes separate at Yass. To continue on the NSW Riverina Route, follow the M31 for another 1 hour 30 minutes, passing Gundagai and Coolac, then join the A20 Sturt Highway heading to Wagga Wagga.
Once you get to Wagga Wagga you will continue on the Sturt Highway to Yanga Creek, where you should turn left onto the Mallee Highway (also known as Yanga Way).
In the town of Tooleybuc you'll cross the Murray River to enter Victoria. Follow the signs for Ouyen here to keep on the B12 Mallee Highway.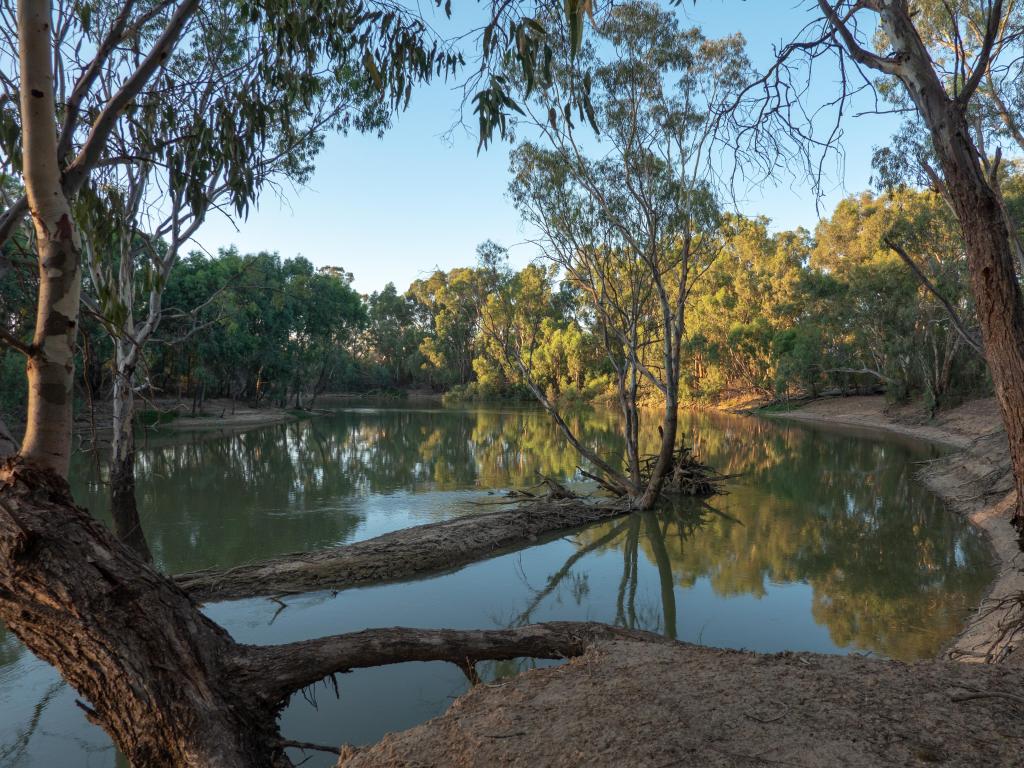 The next section of the Mallee Highway takes you nearly as far as Tailem Bend and showcases some incredibly picturesque areas.
Two places that really stand out are the Murray-Sunset National Park, which covers a huge area to the north of the Mallee Highway, and the Big Desert Wilderness, which is south of the Highway at Murrayville. These are both places where you can really appreciate Australia's vast wilderness.
When you finally reach the end of the Mallee Highway, turn right onto the A8 through Tailem Bend, then join the A1. This road then becomes the M1, which will take you right into the heart of Adelaide.
The Riverina Detour
Those wanting to explore deeper into the Riverina should follow the same course as the Direct Route until they get to Collingullie. Here, turn left towards Lockhart then continue through Urana to Jerilderie.
This small town achieved notoriety in 1879, on account of the exploits of Ned Kelly and his gang, who dressed up as policemen to rob the local bank.
Follow the road further to reach the wonderful waterside town of Deniliquin, which is a noted spot for aquatic sports. Then continue on to Swan Hill which, as well as being a renowned fishing spot on the Murray River, is also an area rich in Aboriginal heritage.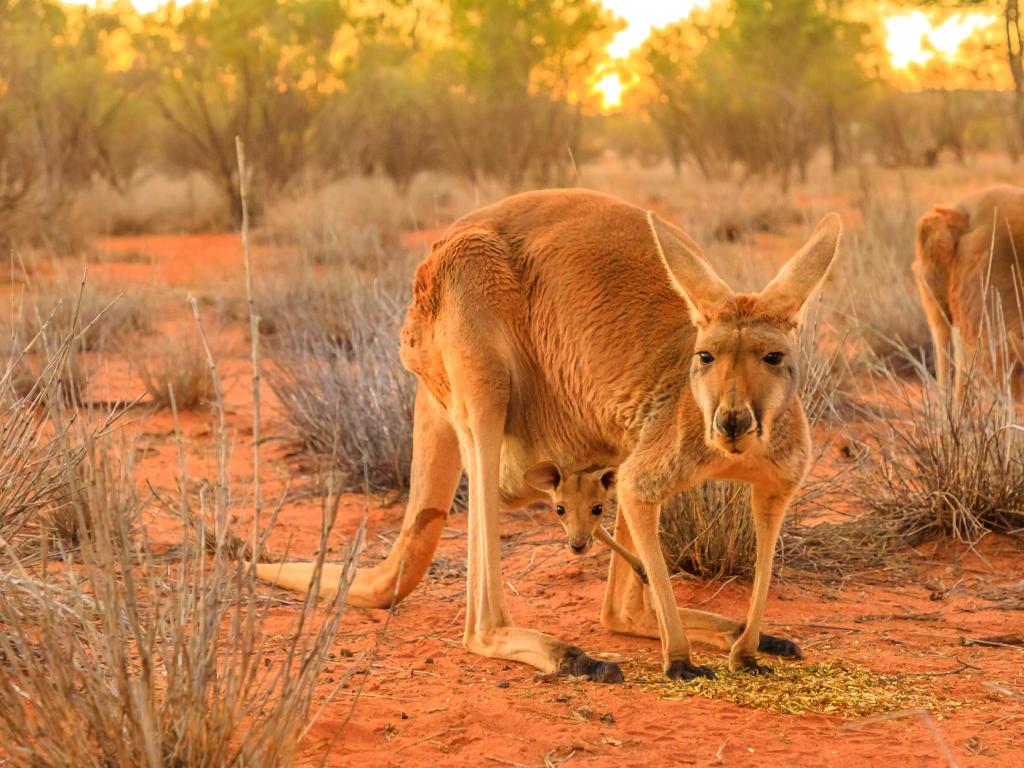 Leaving Swan Hill, take a right turn onto Woorinen Road, turning left onto Chillingollah Road after around 15km. Follow the road to Chillingolah and Chinkapook, then turn right towards Robinvale.
Shortly after, you'll turn left towards Mittyack. The Chinkapook-Mittyack Road leads you onto the A79 to Ouyen, where you can try some of the best vanilla slice in the whole of Australia. The annual Great Australian Vanilla Slice Triumph was held here for 14 consecutive years, before being moved to Merbein, near Mildura.
From Ouyen, you rejoin the Direct Route, which takes you all the way into Adelaide.
The Country Victoria Route
Travel along the direct route out of Sydney and across New South Wales via the M31, but stay on this road instead of turning off towards Wagga Wagga.
Consider a stop at Woomargama National Park, which is a short detour off the M31, before following the M31 Hume Freeway past Albury-Wodonga. These cities which sit either side of the Murray River are also worth a visit.
Exit the M31 at Winton, following signs for Shepparton along the C313 and C373 before joining up with the A300 Midland Highway.
After a stop in Shepparton, continue on the A300 as far as Bendigo. Along this stretch you could also take a detour down to Rushworth and back via the C348, taking in the spectacular scenery of the Waranga Basin along the way.
Wodonga, Shepparton, Rushworth and Bendigo all reflect former glories as gold rush towns. Proudly championing their origins through museums and exhibitions dotted about their localities, they even offer you the chance to pan for gold.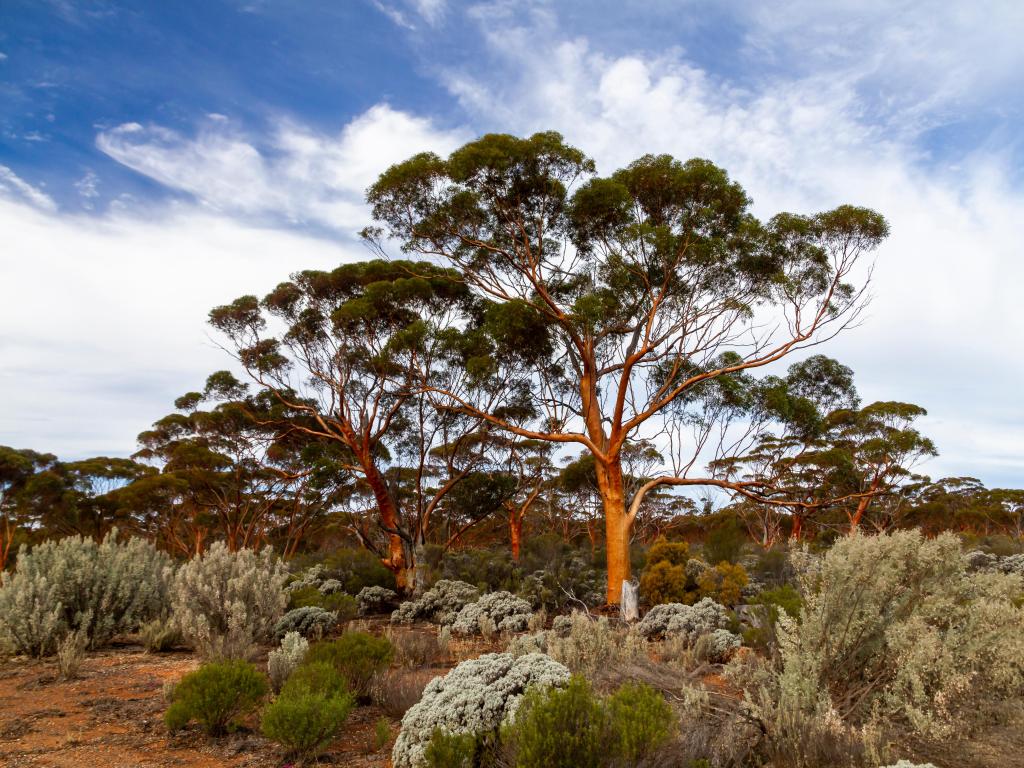 Leave Bendigo on the A79. At Marong take a left onto the A790 then quickly after, turn right onto the B240 toward St Arnaud. Continue on this road through Tarnagulla and Logan before joining the B220 towards Mildura at St Arnaud and then turning left towards Minyip.
After passing through Minyip on the B210, take a left towards Dimboola, where you'll join the A8 Western Highway. Before you carry on your journey, the magnificent Little Desert National Park also makes a great place to stretch your legs.
Navigation becomes simpler from this point - just follow the A8 as far as Tailem Bend, where you'll join up with the Direct Route again to make your way into Adelaide.
Best places to stop between Sydney to Adelaide
It's a long old way from Sydney to Adelaide, so you will definitely have to stop off for at least one - but more likely at least two - nights during your road trip.
Whichever way you choose to drive, there are plenty of destinations where you can stay. How about the following?
Check out the nation's Capital, Canberra
Regularly graded as one of the most liveable places in the world, the nation's capital, Canberra, has a very high standard of living. So you really should try and pencil in an overnight stay here during your road trip.
You'll pass through Canberra on all three routes, and at only 3 hours into the trip it's a convenient place to stop if you're planning on leaving Sydney after work.
If you do choose Canberra for your stay, the deluxe Ovolo Nishi is the perfect place to base yourself. Situated right in the heart of downtown, you can easily reach major attractions like the Canberra Museum, National Gallery of Australia, Parliament House and the fabulous Floriade display on foot, or via a short drive.
Providing supremely stylish rooms with a real sense of character, the property is also located close to some of the city's best bars and restaurants, in case you fancy heading out for an evening of dinner and drinks.
Should you prefer to stay within the confines of your hotel, the stylish onsite bar serves up some delicious cocktails and a full range of beers, wines, spirits in a relaxed and sophisticated setting.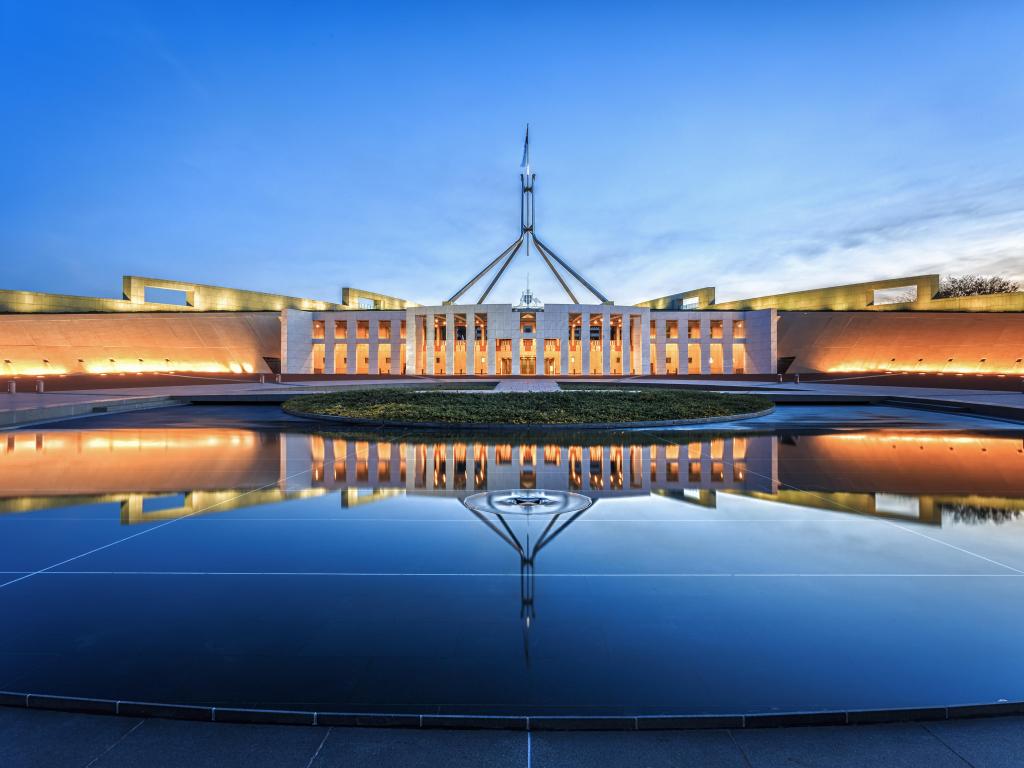 Experience the delights of Wagga Wagga
Dubbed the 'City of Good Sports,' in honor of a number of high-profile sportsmen that hail from the area, Wagga Wagga is a vibrant city that makes a terrific stopover destination if you're taking the Direct Route or the Riverina Detour. It's around one third of the way along each route.
Nestled on the banks of the picturesque Murrumbidgee River, this amiable and picturesque city provides plenty of opportunities to relax and unwind on its fantastic beach, and in its beautiful botanical gardens. It also has a number of terrific art galleries and museums to satisfy your thirst for culture.
Directly opposite the Murrumbidgee Turf Club, the Wagga RSL Club Motel is a convenient place to stay.
Providing very impressive resort style rooms that are equipped with heavenly beds and invigorating showers, the accommodation is exactly what you are looking for after a long day of driving or sightseeing.
The motel is situated in the main hub of all the best bars and eateries in town, and their fantastic swimming pool, which is solar heated, provides the perfect way to relax.
Pan for gold in Bendigo
If you're taking the Country Victoria Route, Bendigo is your last big town stop before you head out across 350 km of inland Victoria. It's a manageable six and a half hours away from Adelaide.
There's plenty to do while you're in town. Visit the Central Deborah Goldmine to get a real feel for Bendigo's mining past, or take a trip to the Golden Dragon Museum to find out more about the town's Chinese heritage.
If you don't fancy walking, take a trolley ride between the sights. And once you're done, look out some of Bendigo's cellar doors for a taste of local wine.
If you're looking for a place to stay that's in walking distance of some of the city's sights, The Heritage Bendigo offers everything you'll need while you're in town.
Its rooms are extremely comfortable, and after a few days on the road you'll almost certainly be glad of the beautiful outdoor pool. Free onsite parking also makes this a convenient stop for a road trip.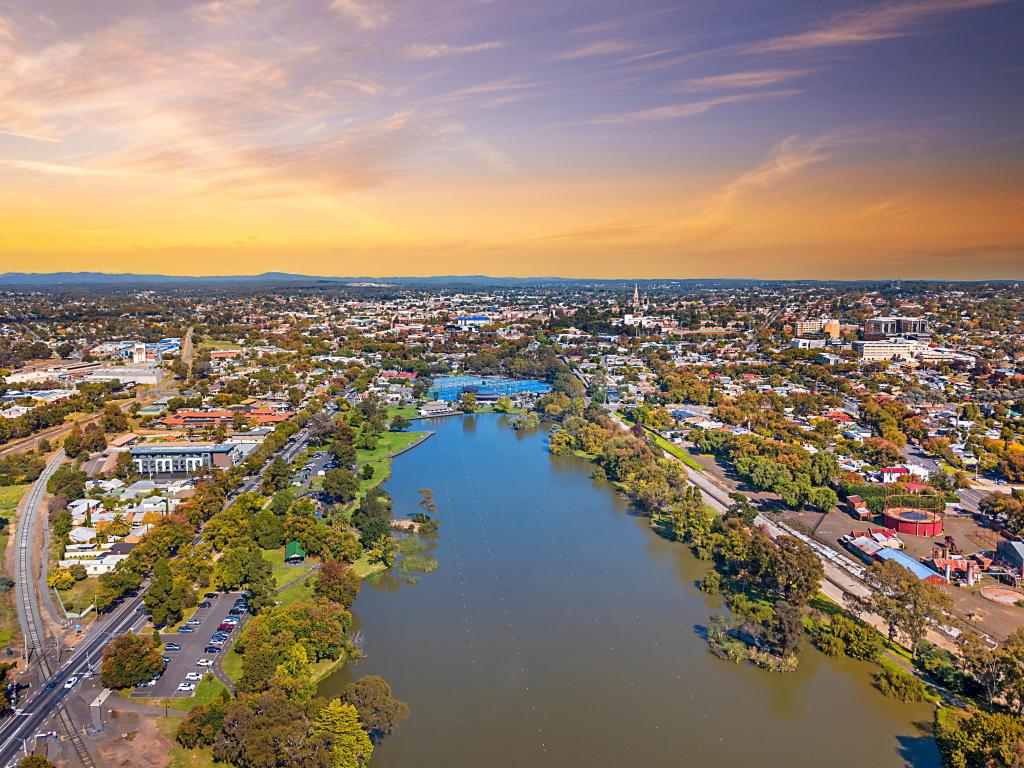 Things to see on a road trip from Sydney to Adelaide
During your road trip from Sydney to Adelaide there are so many different places, landmarks and areas of exceptional natural beauty to see.
You won't be able to visit them all on your excursion, but below are some of the ones you should really try to get to:
Bowral – Home of Australia's most famous cricketer, Don Bradman. If you love cricket then be sure to visit the museum that celebrates his achievements in the game.
Goulburn – This historic city renowned for its outdoor recreational activities like rock climbing, caving and abseiling. It also has a wonderful collection of museums and art galleries.
Canberra – The capital of Australia is a stunning, stately city that features gorgeous architecture, world class cultural attractions and a very accomplished restaurant scene.
Wagga Wagga – A delightful Riverina city that is home to a splendid river beach, attractive botanical gardens and a number of very good art galleries.
Albury-Wodonga - Visit these two neighbouring cities and take a walk along the Murray River or travel out to nearby Lake Hume.
Holbrook - Come and see the submarine that now lives hundreds of kilometres from the ocean.
Narrandera Nature Reserve - Take the chance to visit koalas in their natural habitat.
Little Desert National Park - Take a walk through the dunes in this stunning natural wilderness, which is home to a wide range of wildlife.
Bendigo – Distinguished city with a rich Chinese heritage which is championed at the Chinese dragon museum. Also renowned for its fantastic potteries, the town boasts vintage talking trams which skirt certain parts of it.
Jerilderie – Small town which gained notoriety in 1879 as the location where Ned Kelly and his men dressed up as policemen to rob the local bank.
Swan Hill - Showcasing a proud indigenous heritage, this city features some wonderful spots for fishing on the Murray River.
Ouyen – Treat yourself to a delicious pastry at Australia's home of the vanilla slice.
Big Desert Wilderness Park - A terrific place for nature lovers and bird spotting, this park, which was Victoria's first declared wilderness area, is a noted destination for hiking and 4-wheel-driving.
Murray Sunset National Park - Take the opportunity to see 183 species of protected flora and fauna at the largest national park in Victoria.
Murray Bridge - Spend some time enjoying the magic of the cosmos at one of the country's pre-eminent areas for stargazing.
Hahndorf - One of Australia's best preserved German settlements, you can take a stroll down its main street to shop for local produce or enjoy a refreshing meal.
Best time to go on a road trip from Sydney to Adelaide
The good thing about a road trip from Sydney to Adelaide is that you can undertake it all year round, but as with most road trips across Australia, keep an eye on local travel warnings in case of adverse conditions.
Bear in mind that with average summer temperatures sitting at or above 30 degrees for much of the route, this could be a long, hot drive if you travel between December and February.
If you travel in spring or autumn, temperatures are likely to be more comfortable, in the mid-20 degrees, and there are some real gems to see along the way at this time.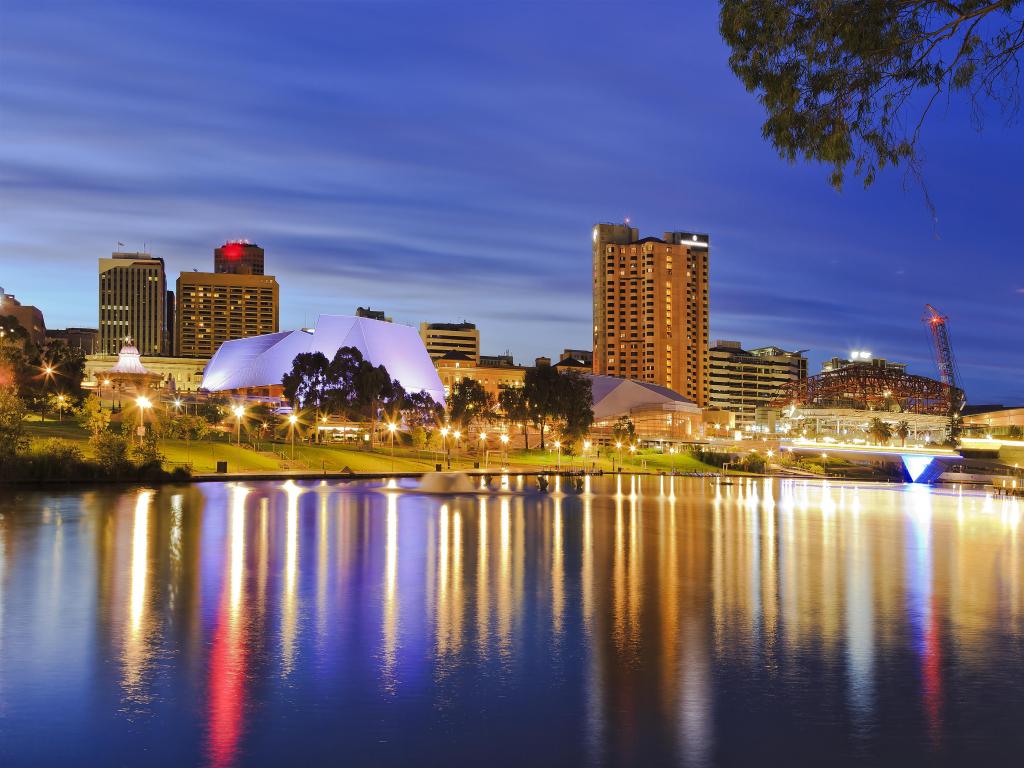 Visit the Tulip Time Festival near Bowral in late September, or the Bendigo Show in early November. If you're travelling in early autumn, make sure to catch the Adelaide Fringe - one of the world's finest.
As always, prices and congestion will peak at weekends and during school holidays. However, as much of the route is rural, you are unlikely to encounter congestion even at peak times. So pack your bags, get on the road, and enjoy your trip!