Road Trip from Adelaide to Perth
You could say that the road trip from Adelaide to Perth is a 'long' adventure! Not only do you get to drive the longest, flattest and straightest road in the world, you can also explore both the longest cave, and longest stretch of cliffs as well. You can even play a round of golf on the longest course in the world, too!
The 2,800-km road trip from Adelaide to Perth takes 30 hours to drive before accounting for overnight stops, fuel and food. The route along Australia's southern coast passes the Nullarbor Plain, York Peninsula, Eyre Peninsula and Kalgoorlie.
These are just a small selection of the countless places you can visit during this wonderful adventure. So keep reading until the end to find out what other options are available to you. Get ready to spot whales and dolphins, mingle with kangaroos and wombats, or prospect for gold - all on this epic trip!
How far is Adelaide to Perth and how long will the road trip take?
Separated by some 2,800km, Adelaide in South Australia is a very long way away from Perth in Western Australia.
Reached via the National Highway, it typically takes between 7 and 10 days to comfortably complete this journey. We would recommend taking at least 10 days, to make sure you enjoy the sights and attractions along the way and break up your drive time.
As most of the road is bitumen, this will be a relatively easy drive to complete in terms of road quality. The signposting on this route is good too, so you should not have any issues with directions either.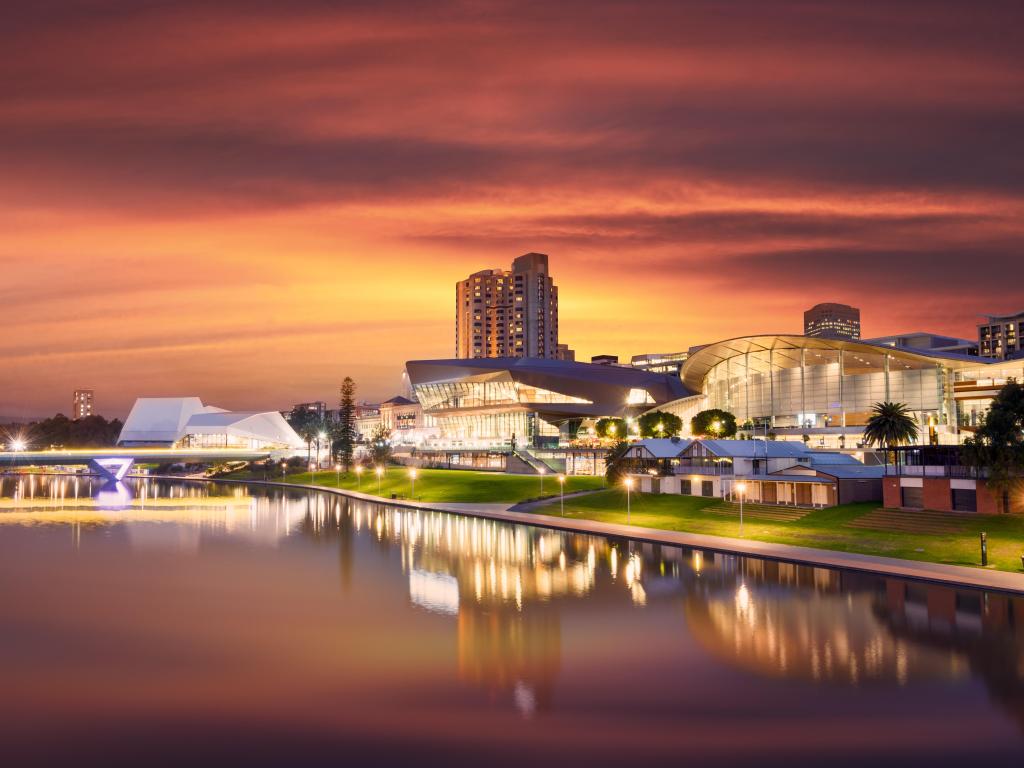 Best road trip route from Adelaide to Perth
The best way to drive from Adelaide to Perth is along the National Highway. It's a very long drive and, with this in mind, it's important to take regular breaks to stretch your legs and keep your mind refreshed.
As you will be driving through the outback, where services and amenities are often separated by hundreds of miles, it is always worth topping up your supplies and fuel levels on a regular basis too. Make sure you plan your stops in advance.
Road trip route from Adelaide to Perth
From Adelaide the road will initially skirt the Yorke Peninsula taking you north, past Port Arthur and along to the transport hub of Port Augusta.
Once you reach Port Augusta you will then head west inland along the top section of the Eyre Peninsula, passing by the likes of Iron Knob and Poochera along the way.
At Iron Knob you will be able to take a tour of a local mining museum, to see what life was like in the early 20th century, working in one of the Southern Hemisphere's richest deposits of iron ore.
While at Poochera you can check out the fascinating colonies of dinosaur ants that frequent the area. These fascinating creatures are considered both a living fossil and the world's most primitive living ant.
Continuing on, the road will soon lead to Ceduna, which signifies the start of the famous Nullarbor Plain. Often referred to as the Eyre Highway, this 1000km stretch of road is the longest, flattest and straightest section of highway in Australia.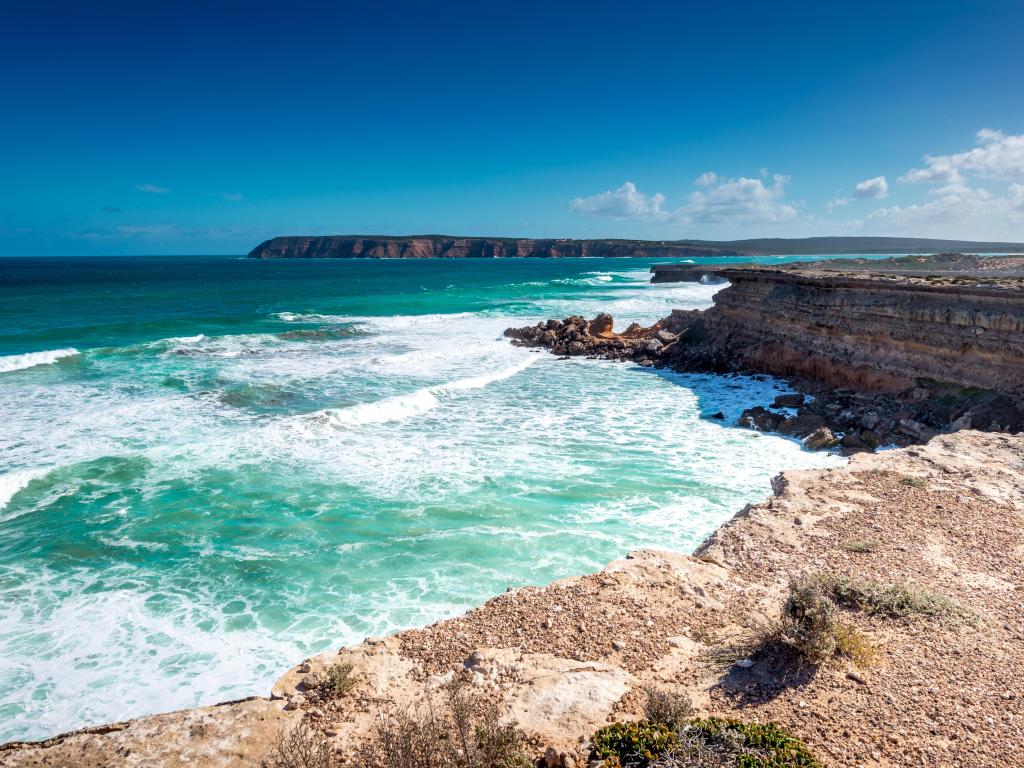 The Eyre Highway descends all the way down through the magnificent Eyre Peninsula, before traversing the Southern Bight, from which it then cuts inland into the bushlands of Western Australia.
It also takes in the spectacular Baxter Cliffs, which are located within the magnificent Nuytsland Nature Reserve, and at 80 meters high and 190km in length, are famous for being one of the longest unbroken cliffs in the world.
The Nullarbor Plain ends around the town of Norseman. From there the road takes you onwards to the famous goldrush town of Kalgoorlie.
Offering fabulous opportunities for hot air ballooning over the stunning Western Australian Wheatbelt, the charming town of Northam is somewhere else you might want to stop off at en route to Perth.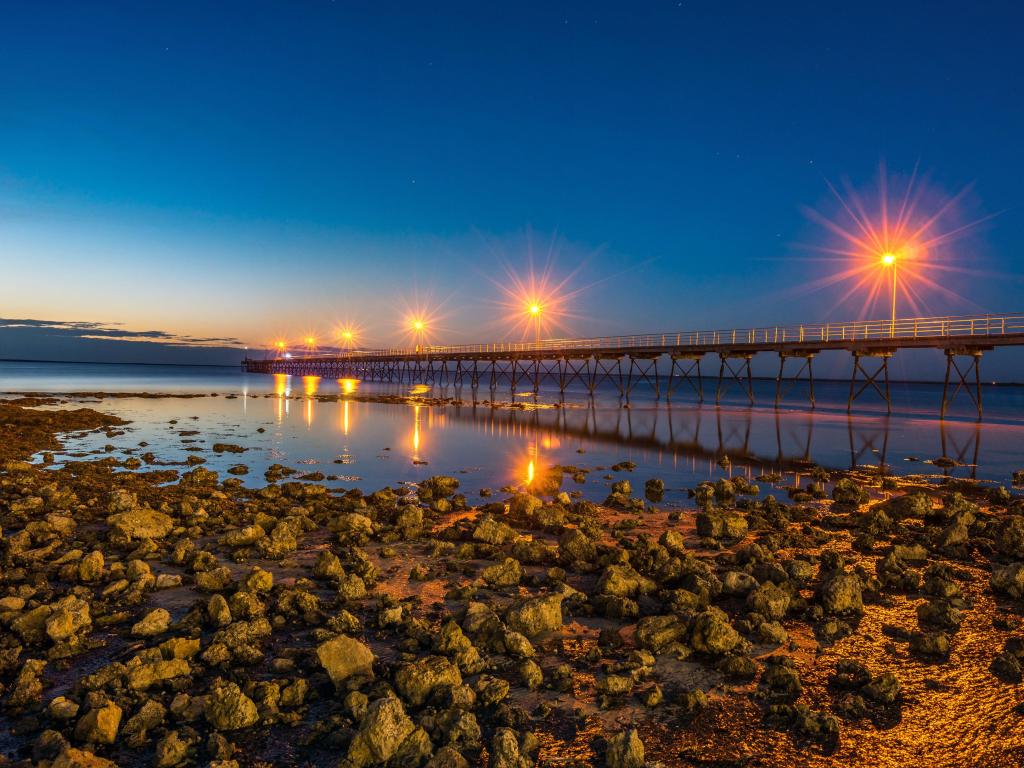 Best places to stop between Adelaide and Perth
Given the vast distance you will be covering between Adelaide and Perth, you will need to stop overnight a few times during this journey.
There are a number of places that would work well for an overnight stop, but these are the ones we recommend most highly:
Recharge your batteries in Ceduna
Ceduna is a town and port in west-central South Australia. Celebrated as the 'gateway to the Nullarbor Plain', it provides an excellent stopover option for those wanting a good night's sleep before tackling this iconic stretch of road the next day.
While you're here, the Ceduna Foreshore Hotel Motel is a great place to stop and recharge overnight. Its situated on the beachfront, so you will be able to go for a quick dip whenever the mood hits. On top of that - as it's just a couple of minutes' walk into the main downtown area - you'll never be far from the action.
Rooms are spacious, clean and airy. While there is a lovely bistro onsite (as well as a number of bars and gaming facilities) the hotel's concierge is happy to help organise local excursions (such as 4-wheel-drive trips!) to help you make the most of your stay in Ceduna.
Spend the night in the Nullarbor
The Nullarbor Plain is a long old drive, so you might like to break up the journey with an overnight stay.
If you fancy a rest along the way,the Nullarbor Roadhouse is a comfortable, convenient and accommodating place to stop off.
Situated just under an hours' drive from Yalata, this pet friendly accommodation offers rooms that can host up to 6 people.
It also has a restaurant onsite, so you won't go hungry, and offers free wi-fi to keep you connected.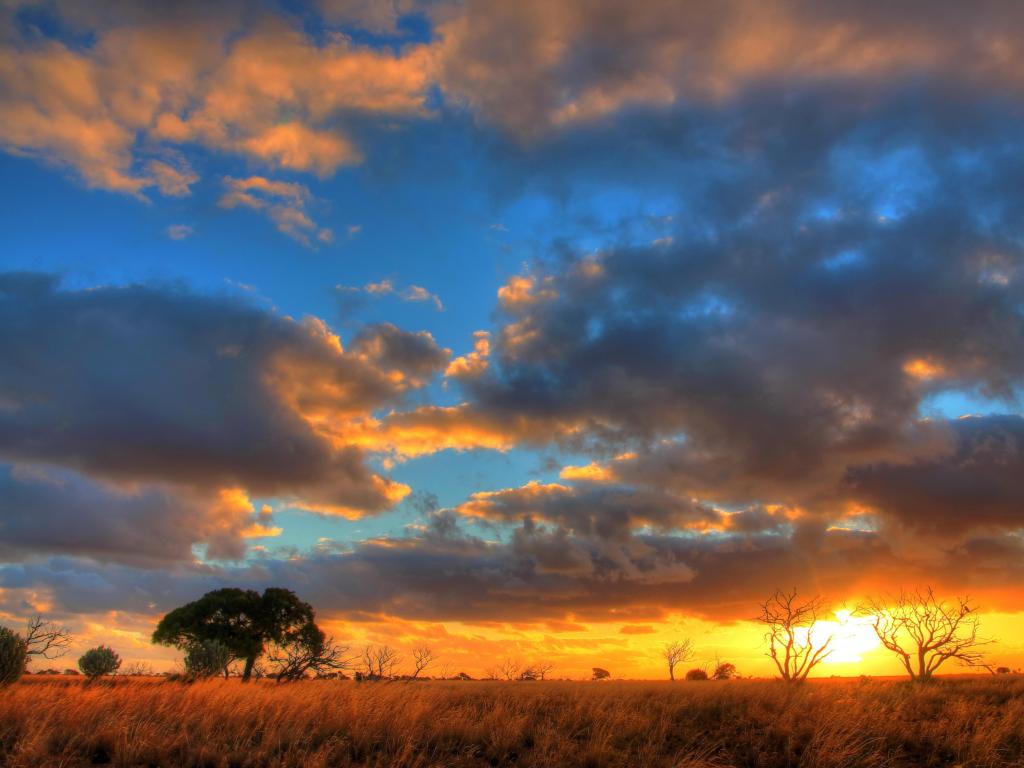 Soak in the unique ambiance of Kalgoorlie
As both the major hub of the Western Australian Goldfields and the biggest city in the outback, Kalgoorlie is a place you simply must go too.
Formerly known as a nefarious trading post overrun with bandits and prostitutes, the city has evolved into one of Australia's most historically significant gold mining settlements.
During your visit here the Plaza Hotel is a comfortable, well-located place to stay. Situated just 200 meters from Kalgoorlie's downtown epicenter, Hannan Street, there are a range of dining and entertainment options right on your doorstep. Other sites of interest like the Goldfields Arts Centre are also easily reached - all within a few minutes' walking distance.
Their stylish and roomy accommodation is fully air-conditioned, which is great for when you want to escape the excessive heat. The hotel also has a very good swimming pool, which is perfect to relax in after a long day's driving, and a terrific bar and restaurant.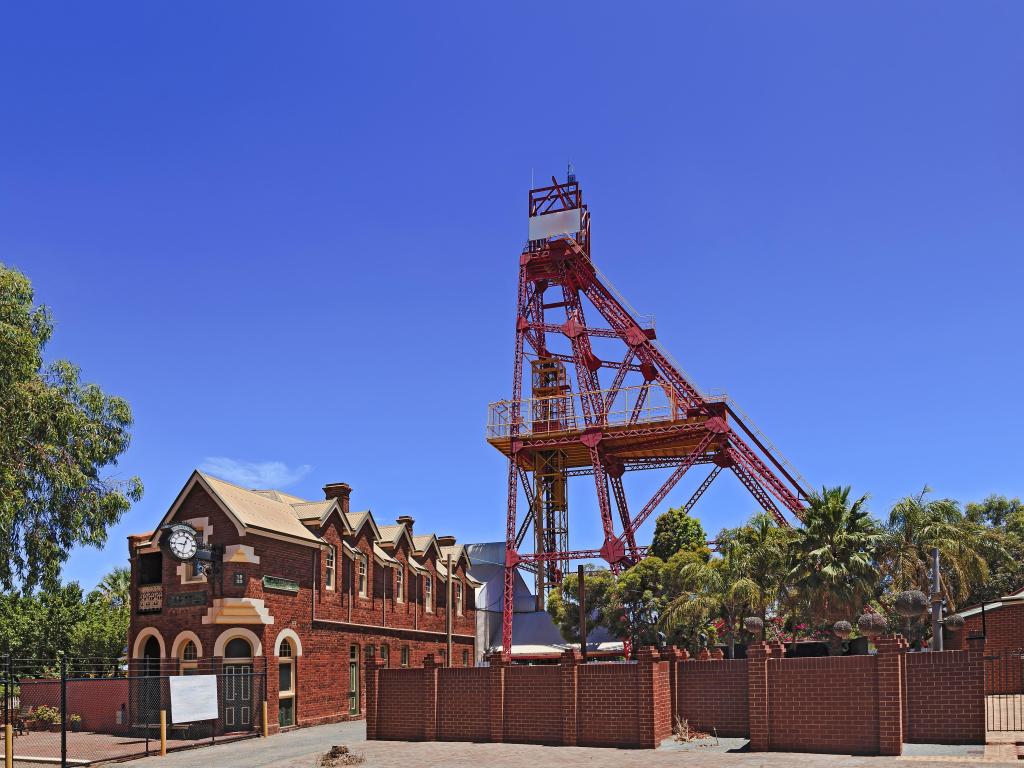 Things to see on a road trip from Adelaide to Perth
Between Adelaide and Perth there are hundreds of different small towns and interesting places you can visit.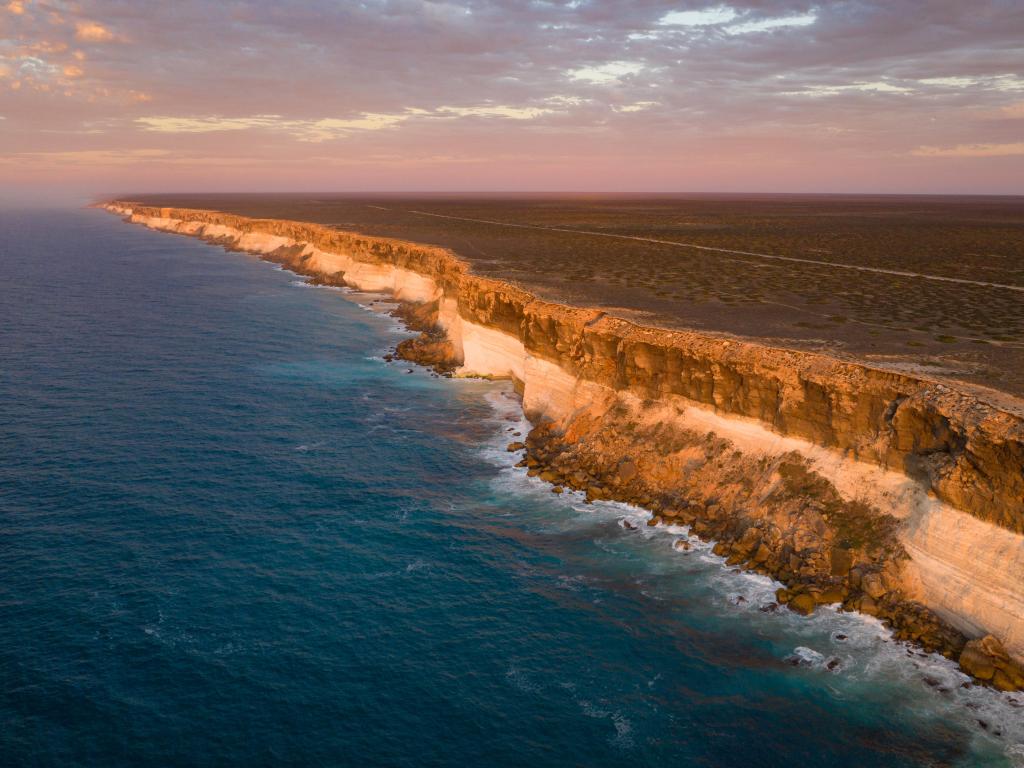 Clearly, you won't be able to see them all. If you can make the time, though, we'd suggest you check out the following:
Thompson Beach - Idyllic coastal town on the Samphire Coast that is known as a great spot for crabbing, fishing, bird-watching and walking along some wonderful nature trails.
Port Augusta - Major transport hub which is also a popular destination for sailing, fishing, kayaking, canoeing and dolphin spotting.
Iron Knob - Take a tour of the local Mining Museum where you can see old mining equipment, mineral specimens and interpretive photographs of what life was like working in one of the richest deposits of iron ore in the Southern Hemisphere, back in the early 20th century.
Poochera - Check out the colonies of very rare Nothomyrmecia macrops. Also known as the dinosaur ant these prehistoric ants are considered to be both a living fossil and the world's most primitive living ant.
Eyre Peninsula - Enjoy the breathtaking coastline and relish some of the amazing wine and seafood that is showcased throughout many of the charming small towns that are dotted around this wonderful region.
Ceduna - Rest up, refuel your gas tank and stock up on provisions at the last prominent town you'll hit before you reach the Nullarbor Plain.
The Longest Golf Course in the World – Play the longest golf course in the world. An 18-hole, par 72 course, it spans 1,365km from Ceduna in South Australia to Kalgoorlie-Boulder in Western Australia.
Nullarbor Plain - Hit the open road of the Eyre Highway for 1000 glorious kilometers of the longest, flattest and straightest road in the country.
Penong - Lovely town renowned for its impressive windmills and the excellent surf breaks at Cactus Beach.
Fowlers Bay - Cast a line at one of the best spots to catch Mulloway, Whiting, Garfish, Tommy Ruff and Trevally along the Eyre Peninsula.
Wahgunyah Conservation Park - Fabulous conservation park that features many fantastic species of birds, kangaroos and wombats.
Great Australian Bight Marine Park - Check out the magnificent pods of southern right whales that gather inshore in this spectacular marine park.
Cocklebiddy - Explore parts of the longest cave in the world. Stretching for some 6km, 90% of it is underwater and only accessible by cave diving.
Fraser Range - Inspect the largest Eucalyptus Hardwood Forest in the world, whose trees grow up to 30 meters tall.
Kalgoorlie - Immerse yourself in the goldrush vibe at the largest city in the outback. Discover the historic past of one of the nation's most successful gold mining settlements.
Nuytsland Nature Reserve - Marvel at the magnificent Baxter Cliffs, one of Australia's great scenic features. Standing 80 meters high and running for 190km, they are one of the longest unbroken cliffs in the world.
Northam - Take a hot air balloon ride and enjoy fantastic panoramic views of the Western Australian Wheatbelt.
Best time to go on a road trip from Adelaide to Perth
You can do a road trip from Adelaide to Perth all year round.
As it is such a long journey you should consider getting your car fully serviced by a mechanic prior to leaving. This will give you some peace of mind that your vehicle will last the distance.
Be sure to get your air conditioning system working too. For much of the journey - especially along the Nullabor Plain - you'll find the heat will be unbearable without it.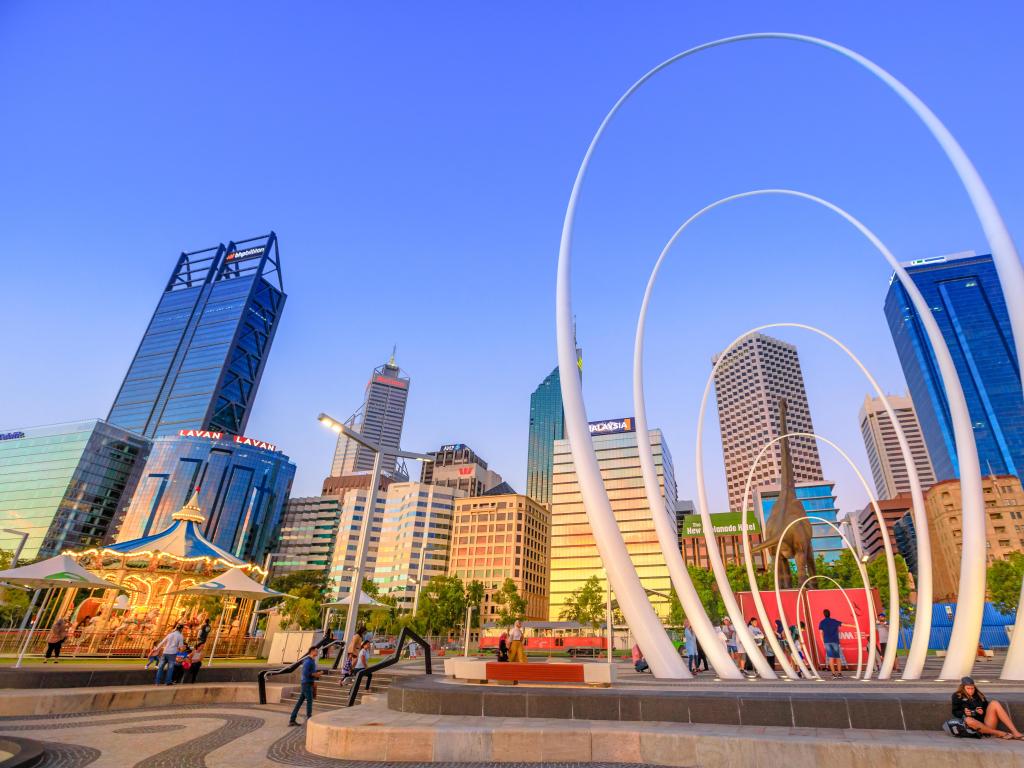 The period between February and April, and September and November, might be the best time to visit the Yorke Peninsula and the Eyre Peninsula. These months are outside of the storm and winter seasons and tend to be when the beaches look their best.
Aside from that, you can start your journey at any time. Just be sure to fill up your fuel as regularly as you can, especially when you are in the outback.