Road Trip from Melbourne to Adelaide
A road trip from Melbourne to Adelaide ranks up there are one of the world's best coastal drives. Cruising along the spectacular Princes Highway, you'll drive past soaring cliffs, immaculate and unspoilt beaches, gorgeous national and state parks, and a host of small, charming towns that reside along the incredible coastline of Victoria and South Australia.
The 1,150 km road trip from Melbourne to Adelaide takes 14 hours of non-stop driving. Stops-offs include Great Otway National Park, the Twelve Apostles, Warrnambool, Grampians National Park, Mt Gambier, Robe, Cape Jaffa and Murray Bridge en route.
These destinations just scratch the surface of the many wonderful places and notable attractions you can visit on this fantastic journey. So please keep on reading until the end to find out where else you can head to, plus some fantastic places to stay and the best time of year to visit.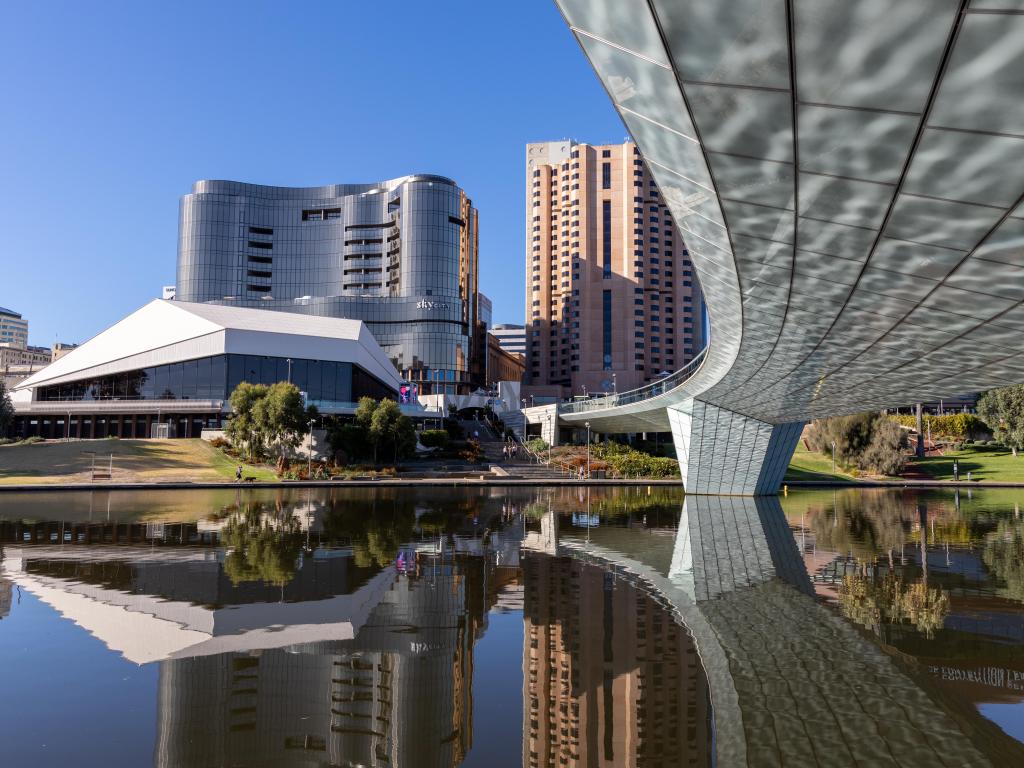 How far is Adelaide from Melbourne and how long will the road trip take?
The Melbourne to Adelaide road trip will take about 14 hours to cover, spanning 1,150 km on the coast, without accounting for any inland detours you might want to make.
To make the best of this sunny adventure and to take in a beach or two on the way, we recommend sparing at least 5 days for this scenic road trip.
Best road trip route from Melbourne to Adelaide
If you drove non-stop you could possibly leave Melbourne at breakfast time and arrive in Adelaide just in time for a dinner reservation. But unless you have to get there urgently there really is no point in doing that.
With so many interesting tourist landmarks, sites, and attractions to see, not to mention beguiling places to visit, it's a far better idea to take the slower road and spread the journey out over a period of a few days. This will give you plenty of opportunity to spend some quality time at a few of them.
Thalassophiles will love the hundreds of kilometres of sensational coastline you can explore on this road trip. As well as various other rivers, creeks, and waterways too. So, it's a good idea to pack your surfboard, kayaks, paddleboards, and jet skis, as you are definitely going to need them.
All things considered, as the Princes Highway is pretty much completely bitumen, it is a straightforward road to drive on. The route also features plenty of public toilets, as well as petrol stations and loads of eating options along the way.
How to drive from Melbourne to Adelaide
The map above shows our suggestions for the best road trip routes between Melbourne and Adelaide. Keep reading for detailed descriptions of both routes, where to stay on either, and the best things to do on the way.
Road trip route from Melbourne to Adelaide
Torquay, one of your first stops out of Melbourne, is the official start and end of The Great Ocean Road Drive, and also a world-famous surfing spot known as the birthplace of Quicksilver.
From Torquay follow the B100 along the coast. There are plenty of places to stop along this section of the route, including Great Otway National Park. Showcasing some of Australia's most dramatic coastline, it's home to a historic lighthouse that dates back to 1848.
The magnificent Twelve Apostles are also a must. Head for Gibson Steps, where you can descend down to the beach for an incredible up-close photo opportunity.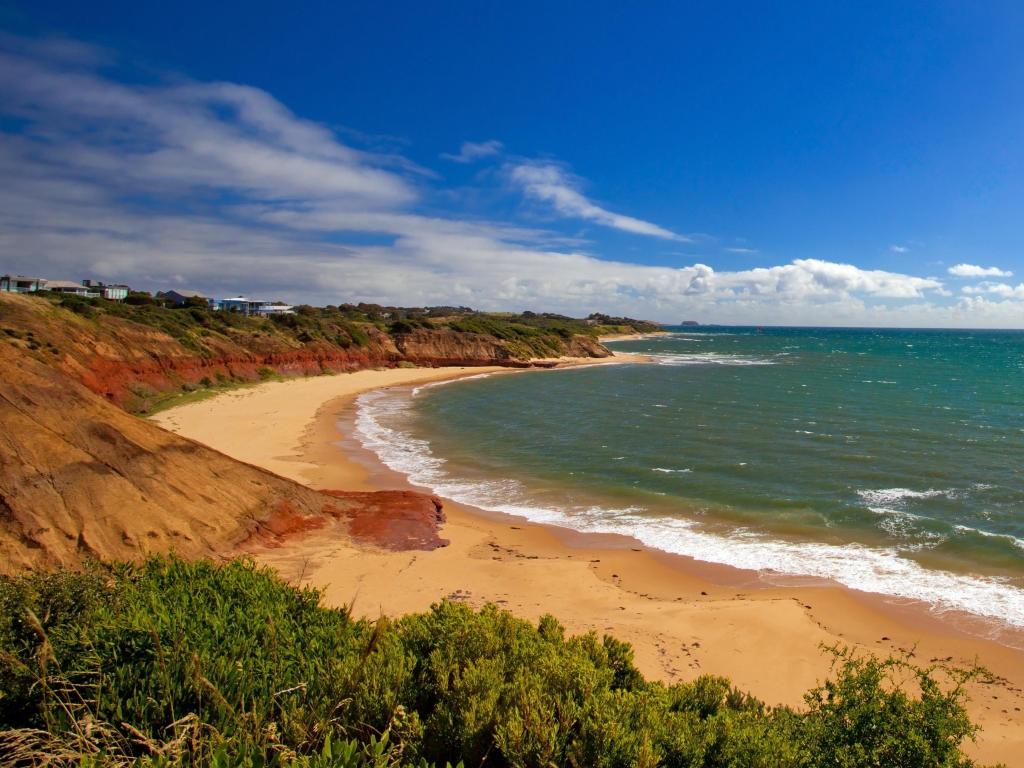 Further along the Great Ocean Road, Warrnambool is a renowned spot for whale watching and also offers sensational coastline views. From here, the road changes to the A1, which could take you all the way to Adelaide if you need to make your trip shorter.
Otherwise, a detour inland to the Grampians National Park is well worth the journey. The area, a great spot for hiking, encompasses sweeping views of steep valleys, sandstone mountains, lush forest, and incredibly beautiful flowers.
After your visit, you can stop at the lovely Port Fairy to stretch your legs, then head to Nelson. Here you can canoe or take a boat tour to admire the limestone cliffs of the Lower Glenelg River.
After crossing the border from Victoria to South Australia, Mount Gambier makes an excellent base for checking out the appropriately named and stunning Blue Lake, where you can fish, jet ski or kayak.
There's also the beautiful Umpherston Sinkhole, which has been curated with a splendid landscape garden where possums come out to play at dusk.
You'll pass the charming town of Beachport, where you can stroll along South Australia's second-longest jetty, before stopping at the lovely seaside community of Robe.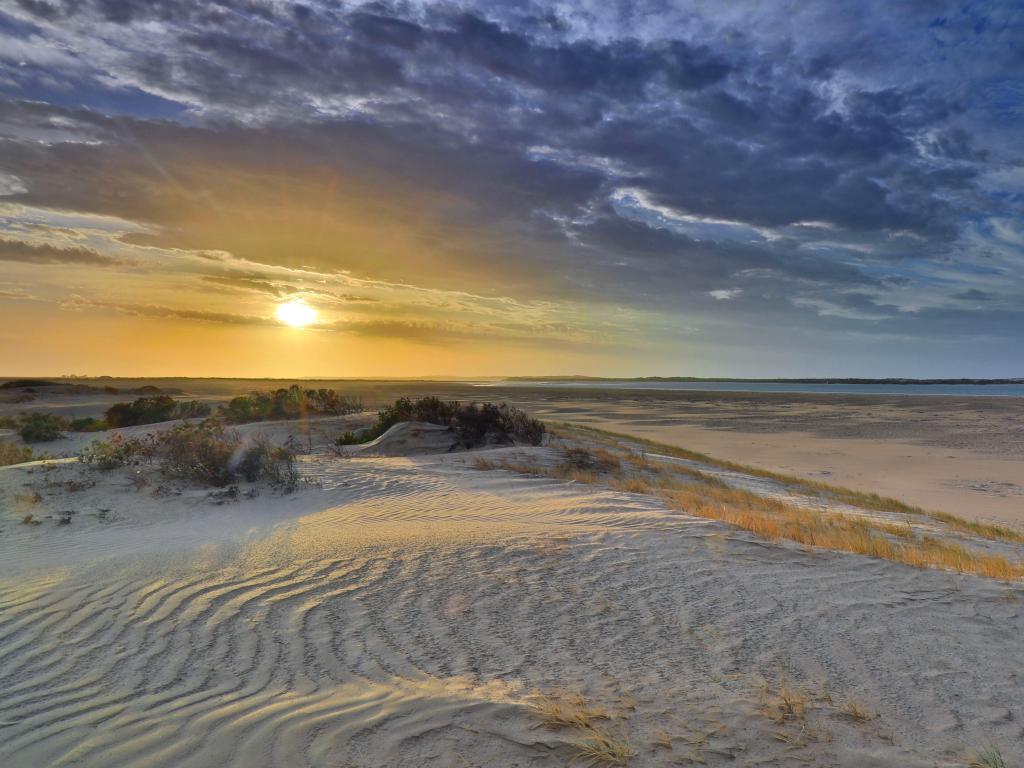 This is a great base for checking out the stunning natural beauty of Coorong National Park and the insanely beautiful coastline around Cape Jaffa.
Make sure to visit Murray Bridge, known as a premier spot for stargazing thanks to its crystal-clear skies and virtually non-existent pollution and rain clouds.
You could continue on the M1 straight into Adelaide from here, passing through the beautiful village of Hahndorf, Australia's oldest surviving German settlement.
Wine lovers could visit the McLaren Vale wineries on the final stretch of the drive, to indulge in some fabulous local wines and produce. Or stop to enjoy another one of South Australia's lovely beaches before you finally reach the city.
Best places to stop between Melbourne to Adelaide
If you decide to incorporate a few overnight stops into your itinerary, there are a number of places between Melbourne and Adelaide that you can choose to stay at.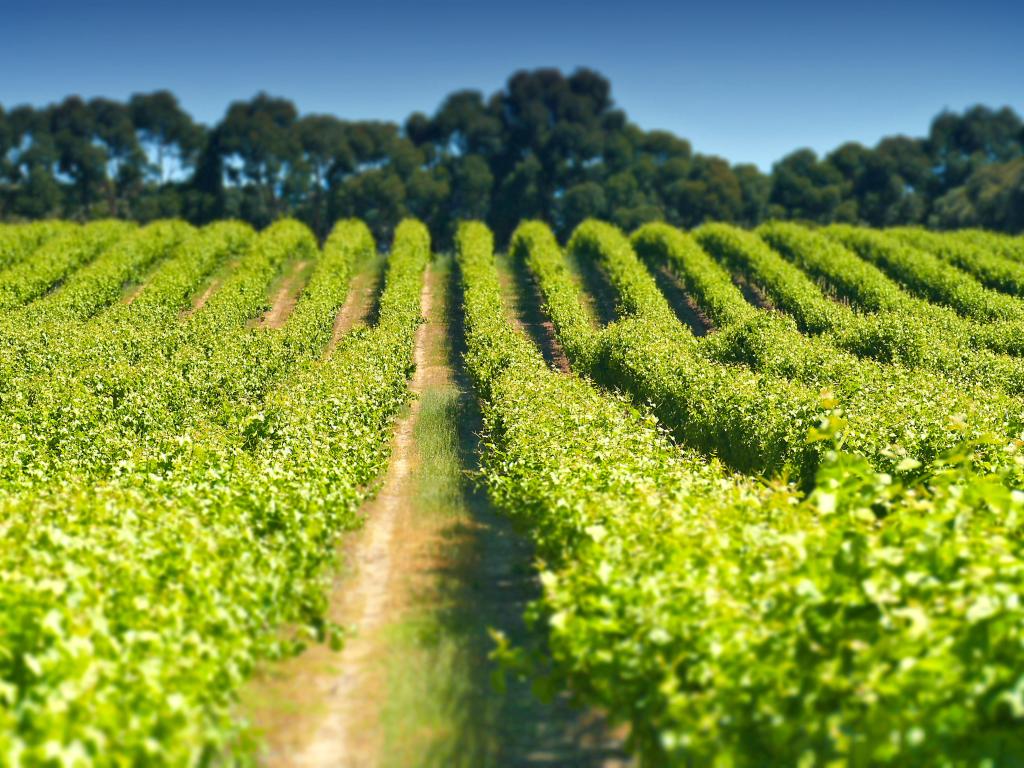 Whether you decide to layover in a coastal location, a small rural town, or a bigger inland city, that is up to you. But a couple of our favourite destinations are as follows:
Explore the charms of Mt Gambier
Mt Gambier is situated roughly halfway through your journey, making it a great option for an overnight stop.
South Australia's second biggest city, it is best known for its breathtaking landscape of volcanic limestone, as well as its crater lake which turns a stunning shade of blue overnight as the seasons change.
One of the best accommodation options here is the excellent Mount Gambier Hotel. Located in a gorgeous period building dating from 1862, it features a lively gastropub downstairs and the hotel upstairs.
Located near the downtown area, and in walking distance of the town's main attractions, this hotel is known for its attentive staff and its fantastic attention to detail.
Rooms here have both air conditioning and heating, so whatever time of the year you visit the temperature will be comfortable for you.
The pub downstairs is a great place to meet locals, many of whom regularly come to enjoy a fabulous food menu that highlights local produce and to indulge in a craft beer or locally made wine or two.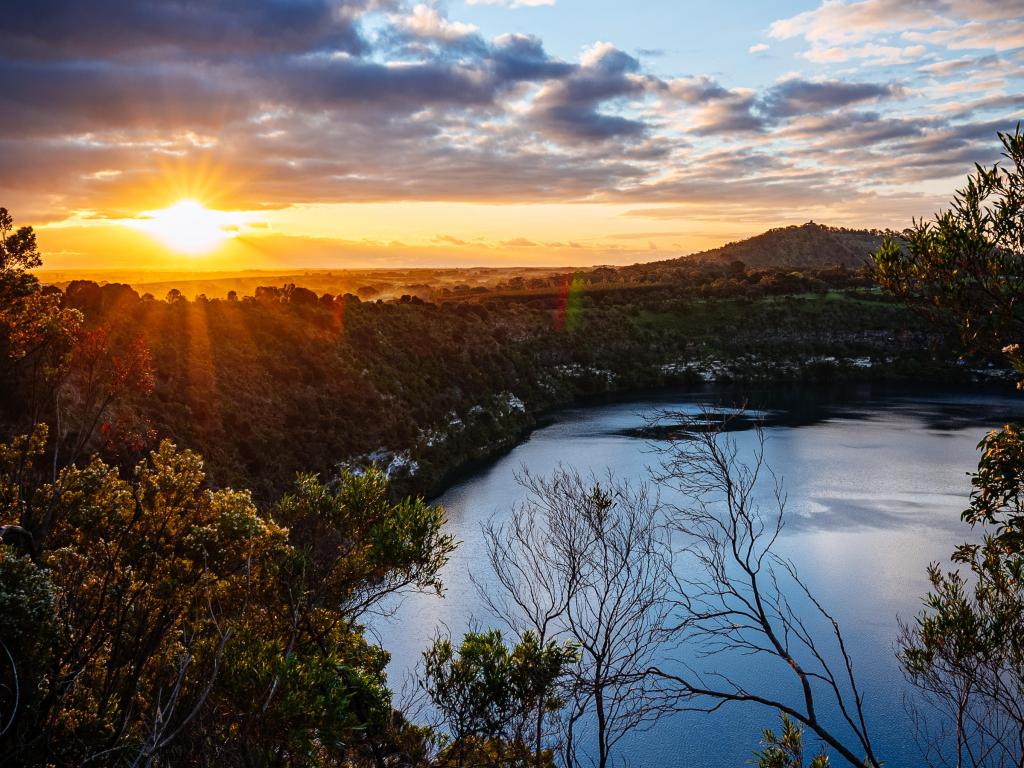 Take in the Cosmos at Murray Bridge
Murray Bridge, located on the serene Murray River, offers a great stopover with picturesque landscapes and a calm ambiance, a perfect place to recharge during a road trip.
The town is steeped in history, with attractions such as the Round House, Sturt Reserve, and its iconic bridges, which offer insights into local culture and heritage.
Plus, it is the gateway to the scenic Murraylands region, giving road-trippers a chance to enjoy natural beauty and diverse wildlife.
The views of the stars at night really are majestic and if you decide to check it out for yourself, the wonderful Bridgeport Hotel is a great place to base yourself in Murray Bridge. Its beautifully appointed rooms will help to make your stay as relaxed as possible.
The hotel is very close to the Riverglen Marina, which offers plenty of opportunities for kayaking and fishing. It also offers a fantastic swimming pool to go for a cooling dip in, as well as a lovely restaurant that serves good, hearty food.
Things to see on a road trip from Melbourne to Adelaide
During your epic road trip from Melbourne to Adelaide there are lots of different places, sites, and attractions you can visit. Clearly, you won't be able to see them all unless you have a couple of months at your disposal, so you will need to prioritise where to go.
To help you draw up a shortlist we have put together a list of notable highlights.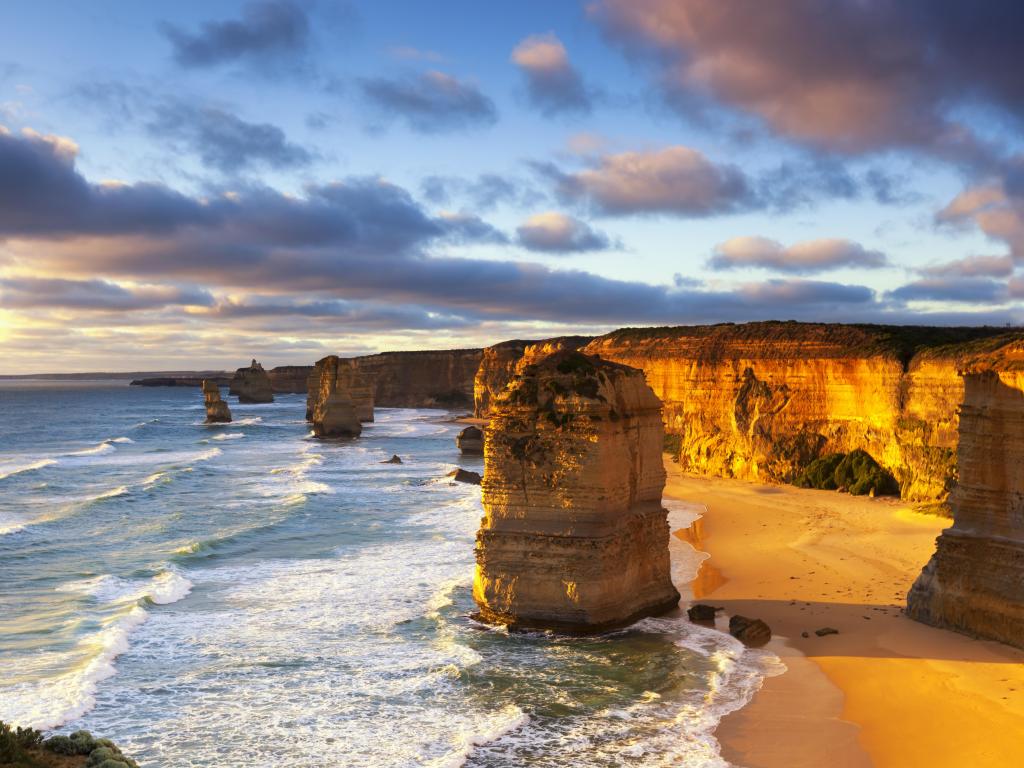 Torquay - Hit the surf at this world-famous surfing spot, which is also the birthplace of Quicksilver.
Great Otway National Park - Marvel at some of the most dramatic stretches of coastline in the country in an area where two oceans collide. Be sure to visit the iconic lighthouse there, which was constructed in 1848.
Twelve Apostles - Enjoy the breathtaking sight of these famous limestone stacks which reside just offshore at the Port Campbell National Park. Descend the Gibson Steps for a fabulous up-close photo opportunity.
Apollo Bay - A beautiful stretch of sand that makes a perfect break from the road.
Warrnambool - Revel in magnificent views of the jagged shoreline, spot whales that often congregate offshore and sunbathe, walk, and surf at its wonderful beaches.
Grampians National Park - Explore this fabulous region of sandstone mountains, dense woodland, pretty meadows, gorgeous wildflowers, and fantastic wildlife, which includes wallabies and echidnas.
Port Fairy -A charming coastal town that's also home to the Port Fairy Folk Festival.
Lower Glenelg River - Magnificent limestone cliffs lined with gum trees rise up from the wide and quiet river.
Mt Gambier - The second biggest city in South Australia. Known for its attractive, limestone, volcanic landscape, and shimmering crater lakes. Also boast a fantastic selection of cafes, bars, and restaurants.
Coonawarra - Follow the road north out of Mt Gambier to explore the cellar doors of this wine-producing area, with knowledgeable staff offering tastings of the red and white wines this area is known for.
Beachport - Drink in the splendid coastal views as you amble along the second-longest jetty in the state.
Robe - Indulge your tastebuds in Southern Rock Lobsters and other magnificent seafood.
Cape Jaffa - A significant town within Limestone Coast that is championed for its incredible coastline, superb wine region and scintillating natural attractions.
Coorong National Park - Glorious saline lagoon which extends for 140km and presents wonderful opportunities for camping, boating, kayaking, walking, fishing and 4WD, as well as for learning about indigenous and European history.
Fleurieu Peninsula - Soak in the natural beauty of this area south of Adelaide, or take to the water for some great surfing.
Kangaroo Island - Extend your trip by catching the ferry from Cape Jervis to visit the Remarkable Rocks, spot seals, sea lions and penguins, or enjoy some of Australia's best scuba diving.
Murray Bridge - Gaze at the cosmos under crystal clear skies at one of the premier spots for stargazing in Australia.
McLaren Vale - One of Australia's great wine-producing regions, with well-known names and smaller boutique vineyards welcoming guests at their cellar doors.
Barossa Valley - Another world-renowned wine-producing region, especially famous for its Shiraz.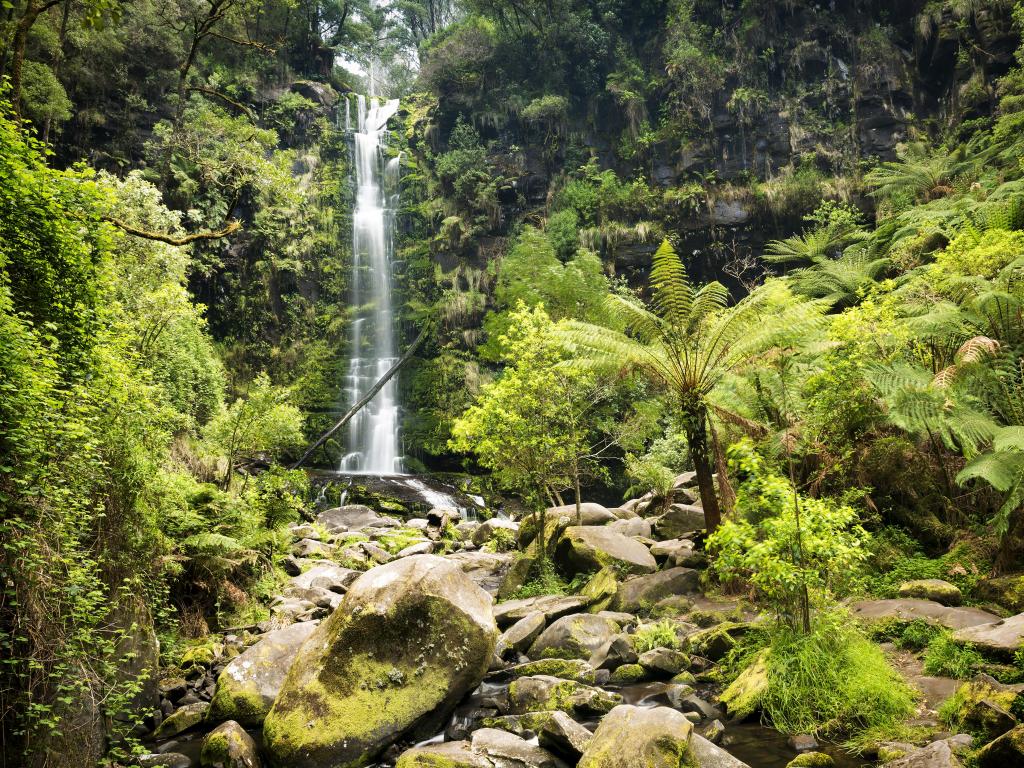 Best time to go on a road trip from Melbourne to Adelaide
The beauty about a road trip from Melbourne to Adelaide is that you can do it at any time of the year - just be sure to pack sunscreen, mosquito spray, and a hat unless you're travelling in the winter.
The Great Ocean Road has something to offer all through the year. Winters can get wild and stormy, so be prepared for rain. However, if you're hoping to see whales at Warrnambool, June to September are likely to be your best bet as this is when females head to the area to calve.
September, October and November see conditions starting to improve in Victoria, and the road can still be quite quiet at this time of year too. Just watch out for weekend crowds in the section that's easily reached from Melbourne.
The peak summer period from December to February is both busy and hot, so if you have to travel at this time of year aim to visit the most popular landmarks early in the day before the crowds and temperatures build.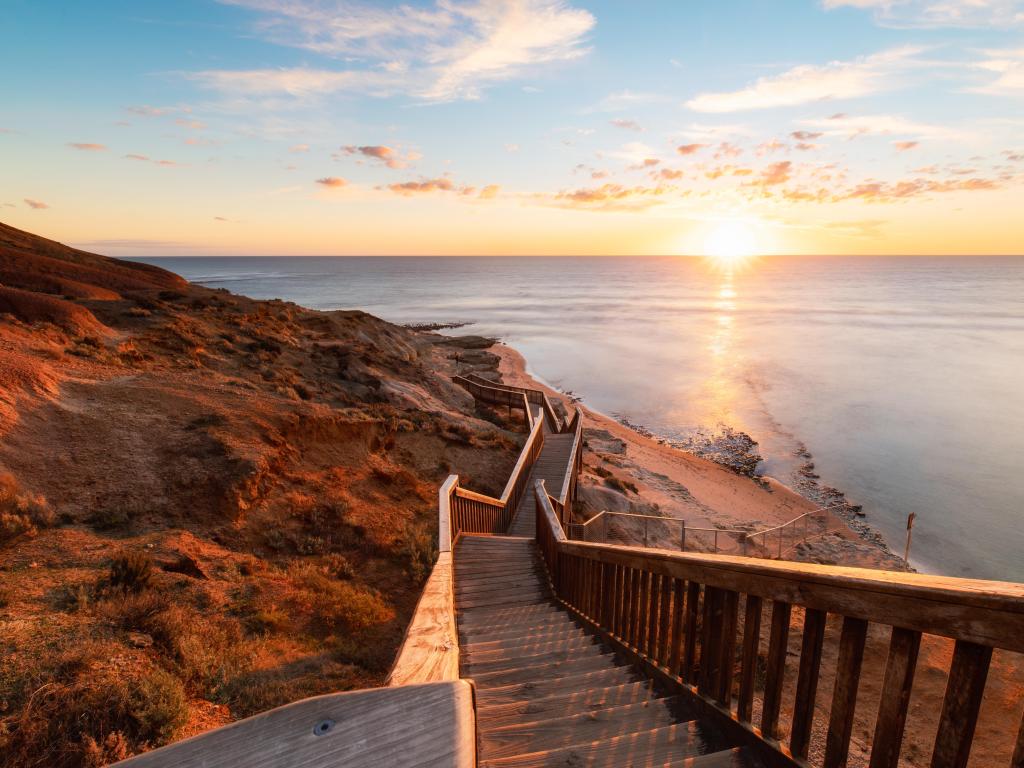 Crossing into South Australia, winters get a little warmer and drier, with average temperatures sticking between 6 and 16 degrees. You'll be able to enjoy many of the outdoor attractions on this route, though you'll probably still need to pack a few layers. Also, the water might be too chilly for you to swim.
Summers are warm and dry in South Australia, with temperatures often hitting the mid-30s and occasionally higher, so if you have to travel at this time you'll be glad of the ocean to cool you down.
If you travel in late summer, you'll have the Adelaide Fringe to look forward to when you arrive in the city. Running from mid-February to mid-March, this is the biggest arts festival in Australia, and you'll be sure to find something to entertain you after your long drive.