Road Trip from Alabama to California
A road trip from Alabama to California is an epic journey that will take you through iconic cities, famous deserts of New Mexico and Arizona, some of the most beautiful scenery in the country and world-famous landmarks. Set off from the southeast to the west on this adventure of a lifetime.
The 2,040-mile road trip from Alabama to California will take 30 hours to drive. Notable stops include Memphis, Wichita, Las Vegas, New Orleans, Houston, El Paso, Palm Springs, Joshua Tree National Park, Los Angeles, and the mighty Grand Canyon.
Follow the routes of some of the most famous faces in American history. You'll pass towering mountains, thick forests, cultural landmarks, and postcard-worthy views on your way to the palm-tree studded West Coast of America.
How far is California from Alabama, and how long will the road trip take?
Comparison of road trip routes between Alabama and California

| Route | Distance | Driving Time |
| --- | --- | --- |
| The Northern Route | 2,510 miles | 40 hours |
| The Southern Route | 2,310 miles | 35 hours |
The Northern Route adds five more hours to your trip but takes you through even more scenic and cultural highlights. You'll drive for 2,510 miles, taking 40 hours directly.
The Southern Route is our second pick. This route takes you through an 870-mile stretch of the Lone Star State and will take 35 hours directly. You'll cover 2,310 miles and seven states.
Once you get to Los Angeles, it's worth taking a day trip to San Diego. Here, you can see some of America's best beaches and explore the fun downtown area. San Diego is only 120 miles south and will take you 2.5 hours.
Since you'll be driving over 2,000 miles through so many sights, we recommend a week to 10 days for your journey. This way, you'll have plenty of time to explore and rest after your drive.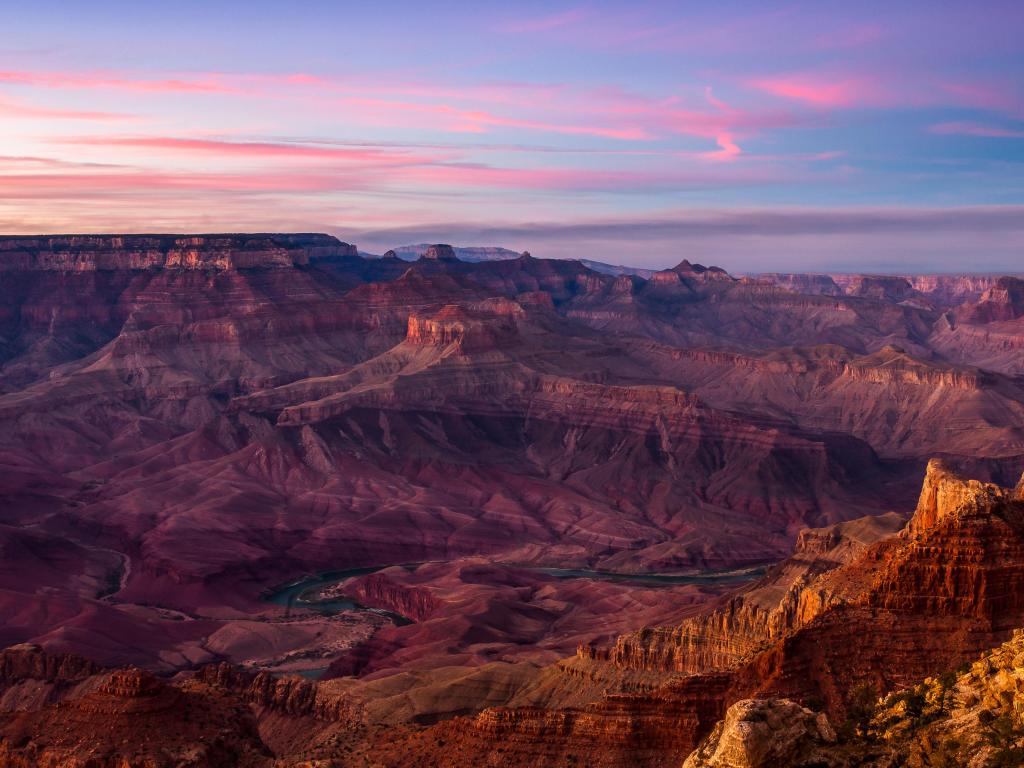 If you have more time, we recommend exploring the best of what California has to offer. Check out our guide for the ultimate California road trip itinerary:
READ MORE - Ultimate California Road Trip Itinerary
Best road trip route from Alabama to California
With two diverse routes available, it really depends on what you want to see. Regardless, you're sure to have the experience of a lifetime driving from Alabama to California.
On the Northern Route, you'll traverse through majestic plains, towering mountains, and endless desert landscapes that were immortalized through music, literature, and film. You'll drive through culturally rich cities like Memphis and Las Vegas on your way to Los Angeles.
On the Southern Route, you'll see spaceships, historic landmarks, and Spanish missions. On top of that, you'll visit the natural reserves of Mississippi, the diverse cultures of New Orleans, and the deserts of California.
How to drive from Alabama to California
The map above shows our suggestions for the best road trip routes between Birmingham, Alabama and Los Angeles, California. Keep reading for detailed descriptions of both routes, where to stay on either, and the best things to do on the way.
The Northern Route
From Birmingham, Alabama takes Interstate 22 (I-22) to Memphis. Here, you can explore the museums, restaurants, and sights of one of America's music cities.
Continue on to the natural wonderland of the Ozarks and explore the charming town of Horseshoe Bend, Arkansas. Drive through the rugged mountains, hills, and forests of the Ozarks into Missouri. Visit the many landmarks and museums dedicated to the history of the Civil War.
From here, you'll hit the mighty great plains. Drive through Wichita, Kansas into the beautiful mountain wonderland of Colorado Springs, Colorado and enjoy the natural scenery and exciting city activities. From here, drive south through the impressive Rocky Mountains.
As you reach the famous Four Corners region, you can visit incredible Native American landmarks, ruins, and cave paintings. As you drive, you'll be near the towering natural rock formations of Monument Valley on your way to the mighty Grand Canyon of Arizona.
After you've experienced one of the greatest natural wonders of the world, head into Las Vegas, Nevada. Here you can enjoy all the incredible casinos, shows, and nightlife "Sin City" has to offer or make a slight detour to see the engineering marvels of the Hoover Dam.
Finish up the route by driving through the scenic Mojave Desert of California and into sun-soaked Los Angeles via I-15. If you are thirsty for more adventure, here is our guide to the ultimate California road trip itinerary.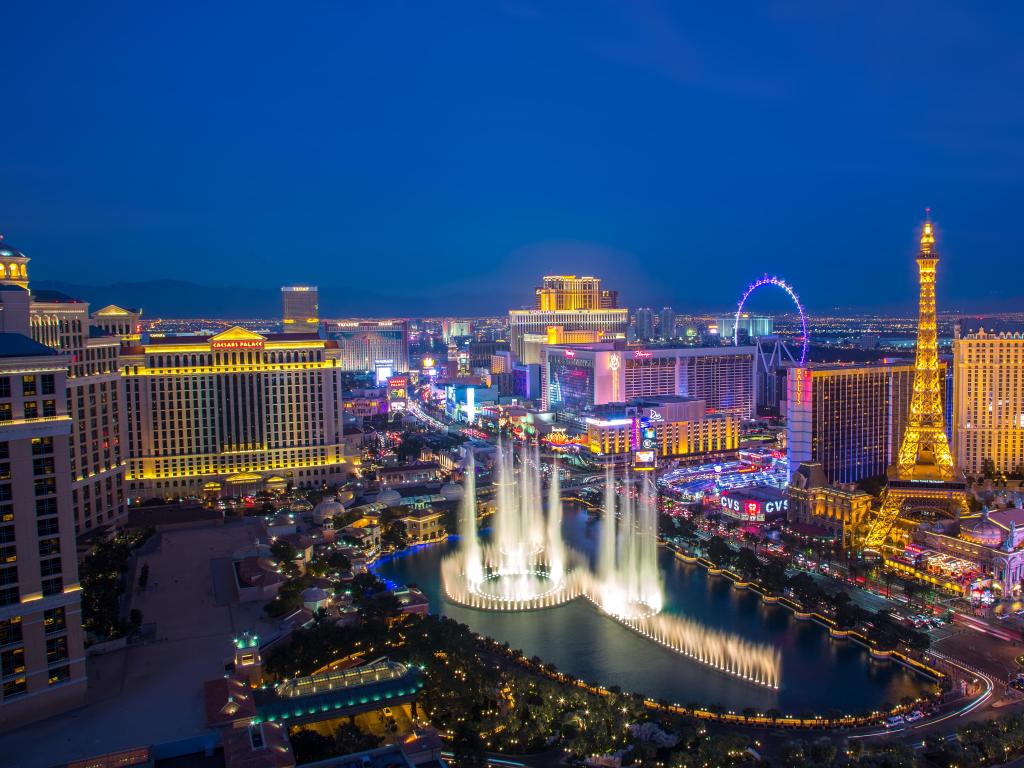 The Southern Route
Start in Birmingham, Alabama and continue on into Dunn's Fall Park, Mississippi. Here you can relax in some of the Midwest's most beautiful natural scenery.
After submerging yourself in nature, take I-59 into New Orleans, Louisiana. Take your time exploring one of America's most fascinating and culturally rich cities.
Continue on I-10 into booming Houston, Texas. Here you can learn about space history while sampling some of the best barbecue in the country.
After Houston, take I-10 through Lone Star State's most famous cities like San Antonio and El Paso. Explore the historical sights and delicious cuisine these incredible cities are known for.
Once you leave Texas, continue on through the vast high deserts of New Mexico and Arizona into Phoenix, Arizona. Take your time exploring the natural surroundings and nightlife of Phoenix before continuing on into California.
Once you pass the iconic Welcome to California sign, you'll continue on into Joshua Tree National Park and the San Bernardino National Forest on your way into Los Angeles.
Looking to spend more time in sunny California? Here is our essential guide to the ultimate road trip itinerary in California.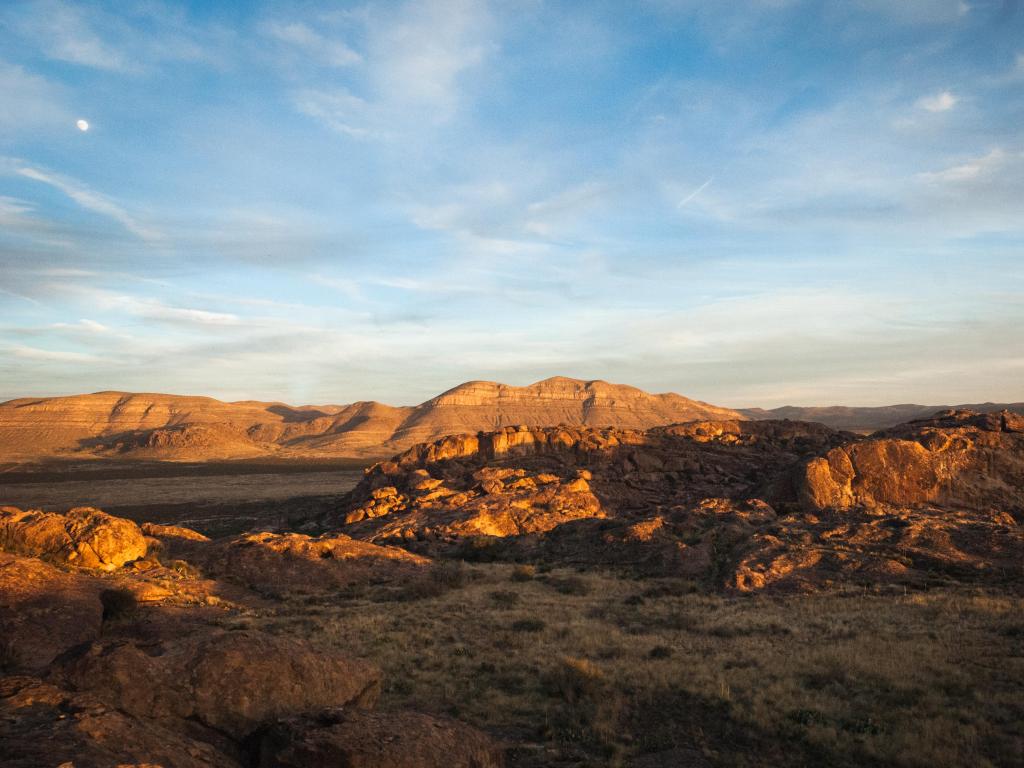 Best places to stop between Alabama and California
Driving from Alabama to California takes you through a vast section of America. You're going to want to take your time and see the incredible sights along the way. Here are some of our top picks for the perfect stopover.
Take in the mountain scenery of Colorado Springs
Just about halfway on the Northern Route is Colorado Springs, Colorado. This impressive milestone is well worth your time with an incredible offering of outdoor activities for the adventurous and plenty of great restaurants for the foodies.
The famed Colorado Springs scenery and exceptional nature puts the city on the map. You'll find red rock formations, mountains, and parks with cascading waterfalls.
During your time here, check out the Garden of the Gods. You can drive through this one-of-a-kind park and explore its beautiful hiking trails.
Another must-visit Colorado Springs landmark is Pikes Peak. Known as "America's Mountain," it stands at an incredible 14,115 feet. On a clear day, you can see five states from its summit: Arizona, Colorado, Kansas, New Mexico, Kansas, and Utah.
For the best lodging experience, we suggest staying at the Cheyenne Mountain Resort, a Dolce by Wyndham. Each room has a balcony or patio overlooking the Rocky Mountains. After a long drive, relaxing in the heated pools or getting a massage at their spa is just what the doctor ordered.
From the hotel, you're just a few miles away from some of Colorado Springs' famous sights. Many of the city's most famous natural attractions like Garden of the Gods, Pikes Peak, and Manitou Springs are near each other, so you can easily visit them all in one visit.
Immerse yourself in history in San Antonio
Just under halfway along the Southern Route is San Antonio, Texas. At around 900 miles into your journey, you'll visit San Antonio's major historical landmarks like The Alamo.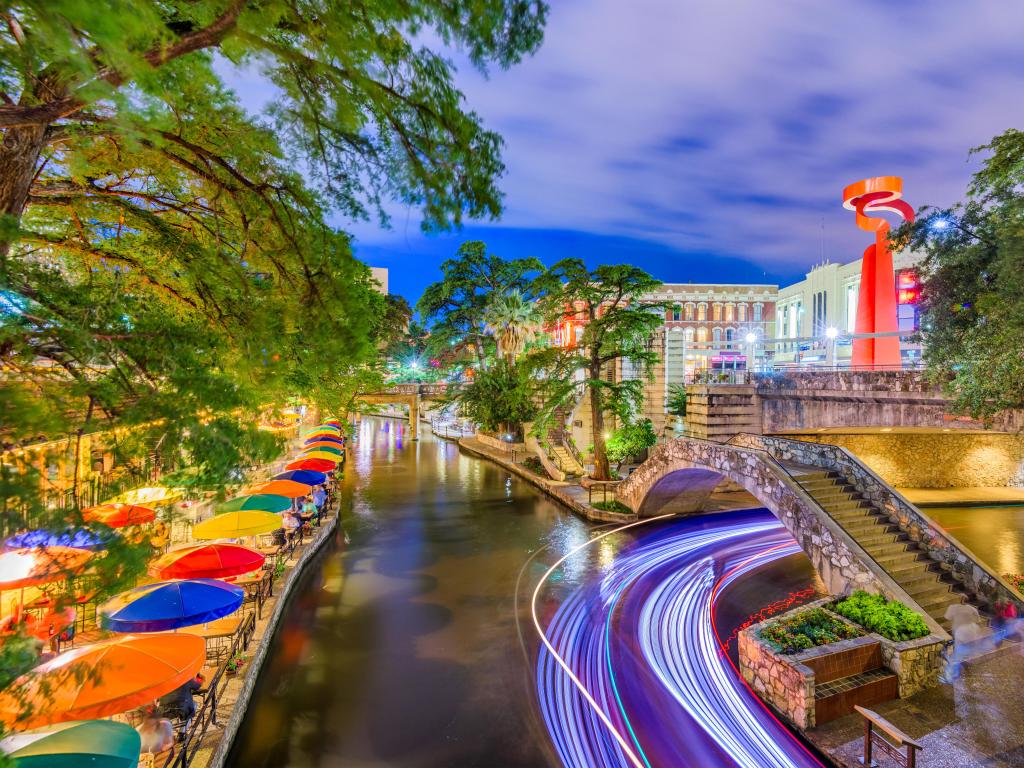 San Antonio has a wealth of Spanish architecture. The city center is designated as a UNESCO World Heritage Site thanks to its impressive Spanish colonial buildings.
Enjoy the famous River Walk, a 15-mile urban waterway where you can stroll through the historic downtown. Take a barge along the San Antonio River to reach the landmarks or enjoy the scenery and boutique shops along the water.
South on the River Walk is the UNESCO heritage site of San Antonio Mission National Historic Park. Set on the San Antonio River, this walled compound comprises 18th-century missions and the famous landmark, The Alamo.
To get the most out of San Antonio, there is no better place to stay than the fantastic Thompson San Antonio Riverwalk. The hotel has exquisite decor, large beds, and many spa and wellness facilities to reach peak relaxation after your long drive.
From the hotel, you can explore San Antonio's attractions on foot. The Alamo is only a short walk away and the beautiful River Walk is another six-minute walk from there.
Where to stay when you reach California
The Beverly Wilshire, A Four Seasons hotel, is pure luxury just yards from the famous Rodeo Drive and three miles from the Sunset Strip. There's a pool to soak up the LA sunshine and a hot tub to relax in.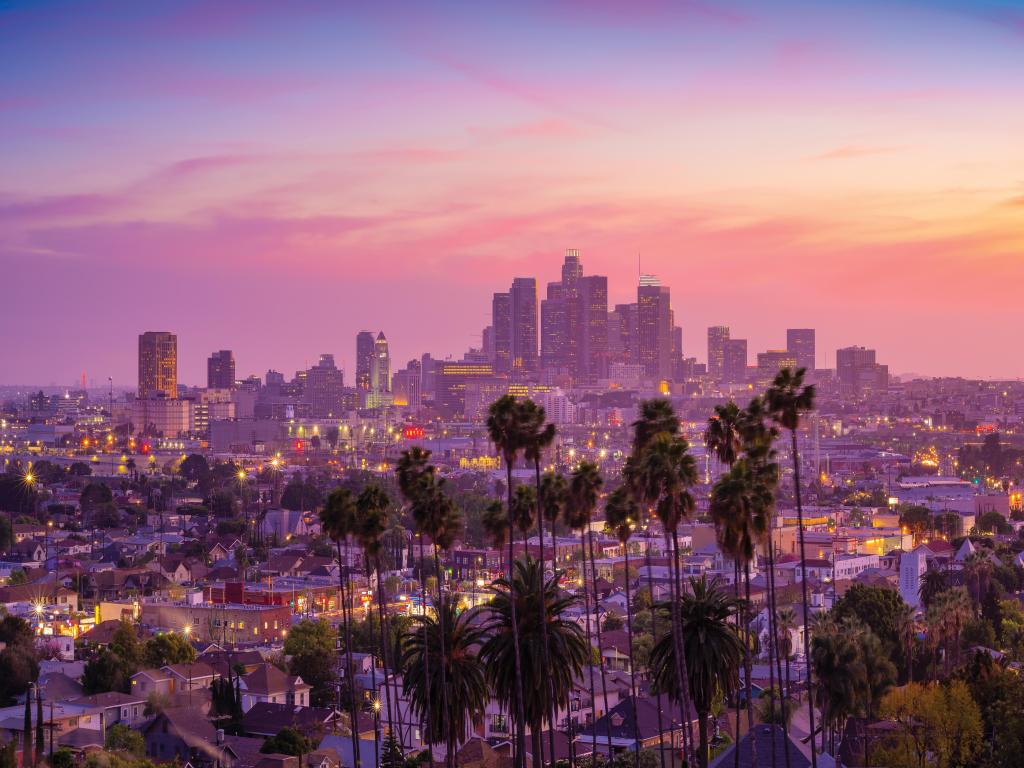 The hotel is central to many of LA's most iconic sights. Explore local parks such as the Beverly Canon Gardens just 200 yards away or take a short drive to sightsee around Hollywood.
Things to see on a road trip from Alabama to California
There are so many unforgettable things to see on a road trip from Alabama to California. With unbeatable scenery, historical landmarks, and fun activities for the entire family, it's sure to be a trip of a lifetime. We've included a few of our top destinations for you to enjoy along the way.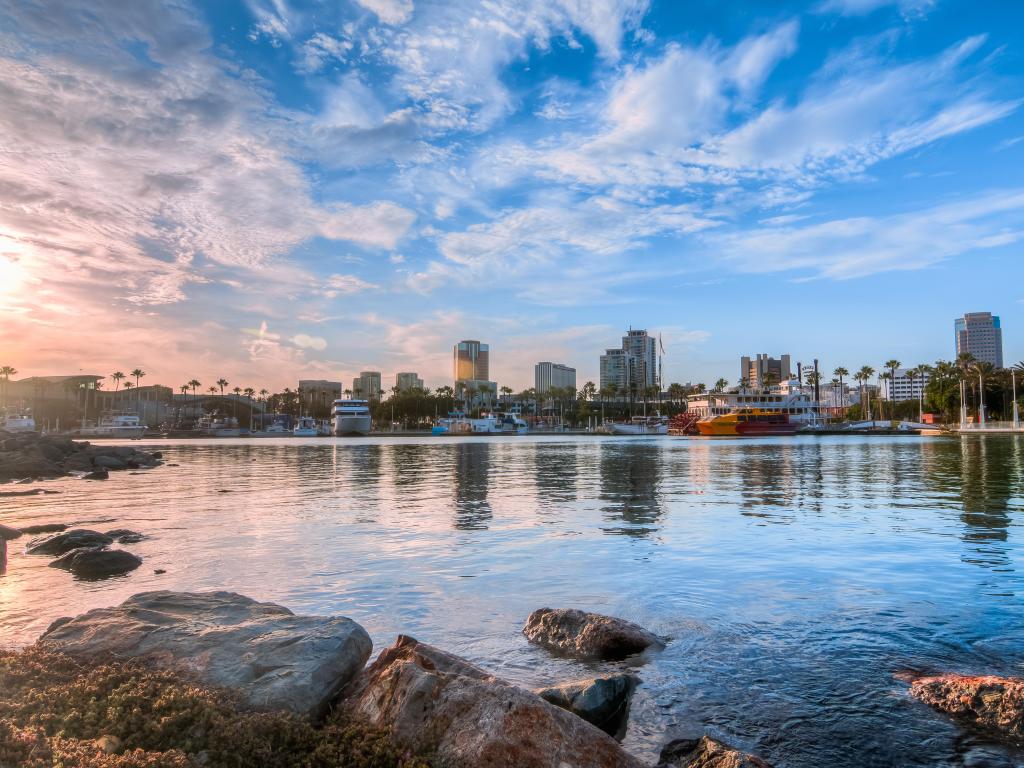 The Northern Route
Tupelo, Mississippi - Visit the birthplace of a worldwide icon, Elvis Presley. At his birthplace, there's a statue and other exhibits. The town is small but worth visiting for its true American vibes.
Memphis, Tennessee - Memphis has much to offer. From the vibrant Beale Street nightlife to Graceland, and other musical landmarks such as Sun Studios and the Stax Museum.
Horseshoe Bend, Arkansas - Horseshoe Bend is a quiet spot to add on your journey. Here, enjoy the scenic surroundings of Crown Lake where you can picnic, take a stroll on the shoreline, or hire a boat.
Branson, Missouri - Branson is an entertainment hotspot with attractions such as Silver Dollar City theme park and the Titanic Museum, where you can walk down a replica of the Grand Staircase.
Wichita, Kansas - Walk the Arkansas River Trail to see the Keeper of the Plains. This colossal statue is at the confluence of the Big and Little Arkansas Rivers. At night, it has a ring of fire surrounding its base.
Farmington, New Mexico - Farmington is a hidden gem for nature lovers. Check out the Bisti Badlands, Aztec Ruins National Monument, and the Navajo Lake State Park.
Grand Canyon, Arizona - Visit the iconic Grand Canyon, one of the greatest natural wonders on earth. The Northern Route takes you to the South Rim, where you can stare in wonder at the inspiring mile-deep canyon and endless rock formations.
Williams, Arizona - As you reach Williams, you'll drive along historic Route 66. A star attraction is the Bearizona Wildlife Park where you have a high chance of encountering wild bears.
Las Vegas, Nevada - Walk the Las Vegas Strip and take in the bright lights and well-known architecture. Watch the Bellagio Fountains dance, try your luck on the slots, and enjoy the wild nightlife.
Mojave National Preserve, California - At the Mojave National Preserve, you can have a close encounter with the desert. Turn left on Mojave Freeway onto Cima Road to go deeper into the dry landscape.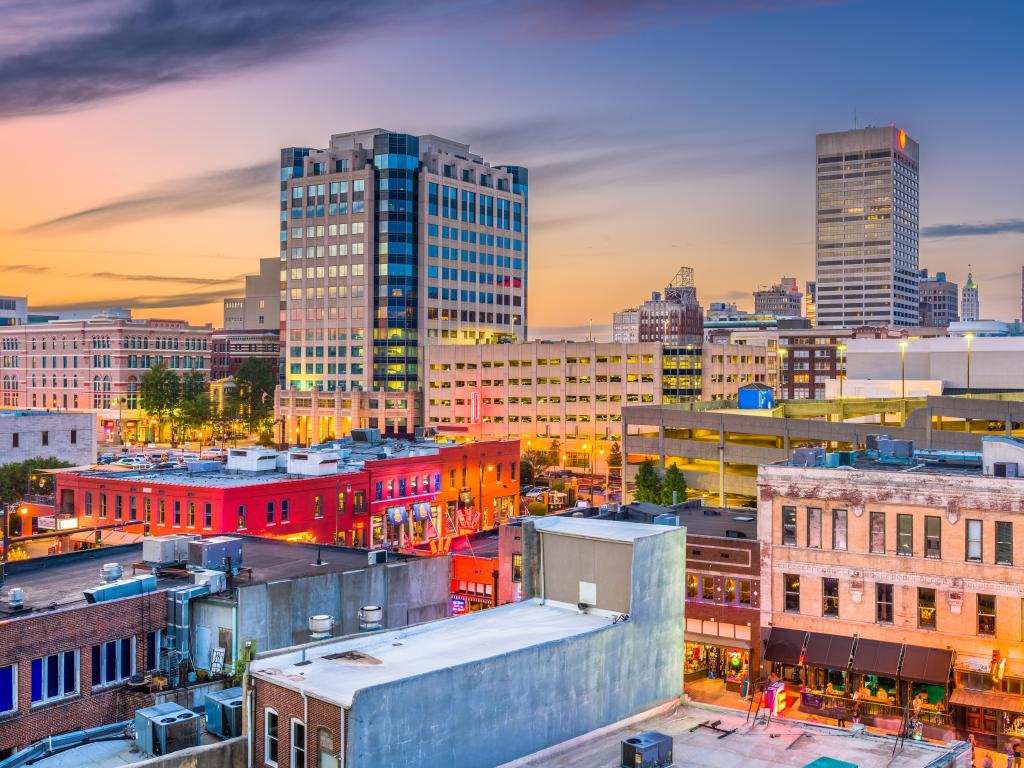 The Southern Route
Dunn's Falls Park, Mississippi - Dunn's Falls is for nature lovers and history buffs. Here the Chunky River runs through the rolling hills where you'll find the 65-foot waterfall. At its base is the famous water wheel that was created by Irish immigrant John Dunn.
De Soto National Forest, Mississippi - The De Soto National Forest is full of opportunities for outdoor activities. You'll find 60 miles of trails at the Black Creek and Tuxachanie Trails. You can also enjoy canoeing and camping along the Black Creek trail.
New Orleans, Louisiana - The Big Easy is an extraordinary city rich in culture, music, and food. Visit the French Quarter where you can indulge in the nightlife or visit the more subdued Garden District with its historic grand mansions.
Houston, Texas - Houston is the capital of space exploration. You can visit the Space Center and see spacecraft, spacesuits, and even tour a replica of now-retired space shuttle.
Fort Stockton, Texas - Active between 1867-1886, Fort Stockton has several original buildings, a guardhouse, and officers' quarters for you to explore. On top of that, you can visit the historic Old Pecos County Jail just 10 minutes away.
El Paso, Texas - Drive up the scenic drive for stunning overlooks of the city. Down in the city, visit the Mission Valley Visitor Center and drive through the 9-mile trail. You'll discover historic missions like San Elizario, which dates back to the Spanish days of 1789.
Phoenix, Arizona - Phoenix has nightlife and nature to boot. Delve into the desert landscape by visiting Camelback Mountain and if you're feeling adventurous, hike to the summit.
Palm Springs, California - Travel up Chino Canyon on the Palm Springs Aerial Tramway, the largest rotating tram car in the world. Check out the Mount San Jacinto State Desert Trail, one of the easier trails that has a remarkable view.
Joshua Tree National Park, California - Visit the place many Californians love to return to every year. From towering rock formations, unique cacti, and world-renowned hiking trails like Barker Dam Nature Trail, Joshua Tree is one of California's top destinations.
San Bernardino, California - San Bernardino National Forest has hiking trails, 42 campgrounds, and scenic rivers perfect for exploring. For a quirkier stop, go to the world's first McDonald's where there's a museum dedicated to the world's largest fast-food chain.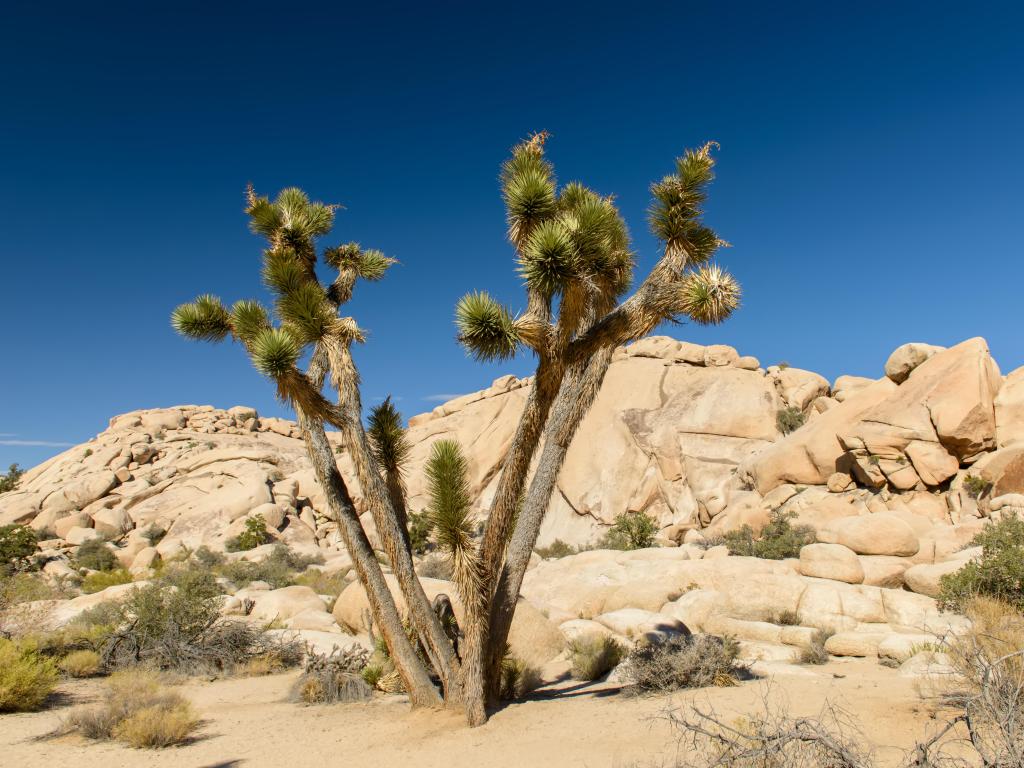 Both Routes
Los Angeles to San Francisco - When in Los Angeles, a six-hour road trip to San Francisco takes you on the scenic Pacific Coast Highway. Along this route, you'll see Santa Barbara, Morro Bay, and other incredible Californian cities.
Los Angeles to San Diego - Another perfect side trip is taking the scenic I-5 to San Diego. Here, you'll pass famous landmarks like Disneyland and Legoland. You'll also pass some of the most world-renowned surf towns where you can see the world's best surfers compete in international competitions.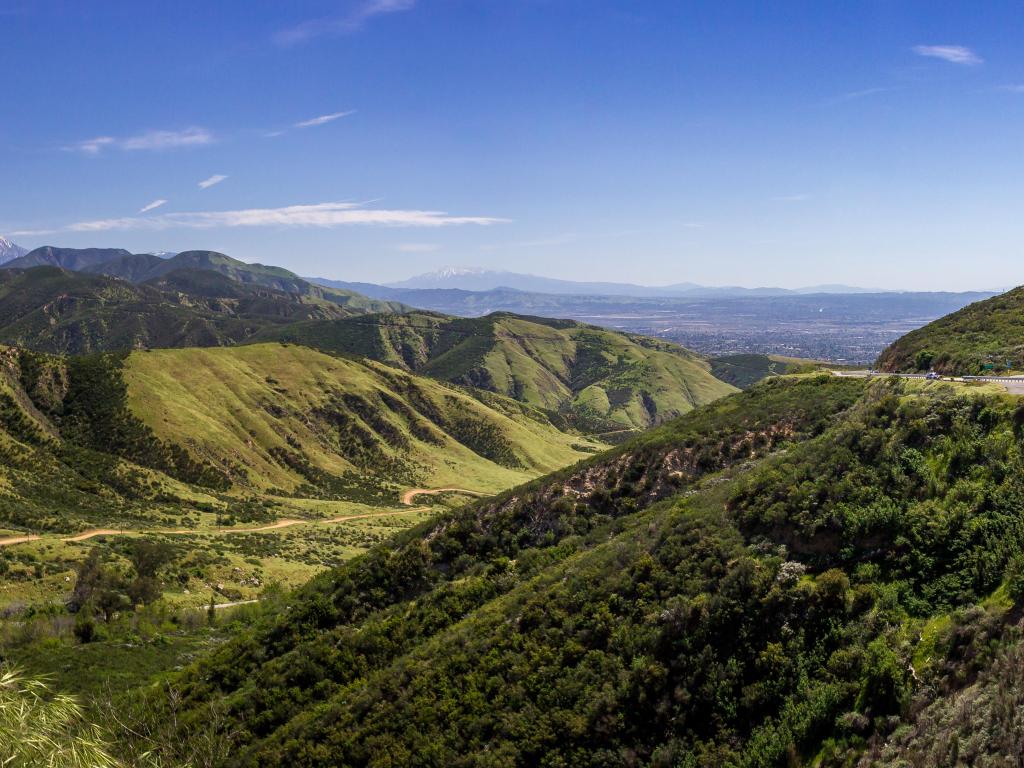 Best time to go on a road trip from Alabama to California
Los Angeles is a year-round destination, thanks to its famously perfect weather. The ocean breezes provide a cool breeze during the hot summer months and winters are mild. April, May, October, and November have the best weather.
June to August is the peak season for tourism, so hotel prices increase around this time. Also, summer can be sweltering, especially away from the coast. In August, temperatures often soar to 90 degrees Fahrenheit or more.
Winter is the rainy season in Los Angeles. However, the weather is usually pleasant, with temperatures seldom falling below 55 degrees Fahrenheit.
Fall, September through November, is the best time to visit Los Angeles. Average temperatures stay around the mid-sixties and tourist numbers are lower. March to May is also a good time to visit. Springtime temperatures remain mild, and the weather is usually sunny.
Make sure to keep up to date with award ceremonies and sports games that will affect hotel prices. The Golden Globes are in January, the Grammy Awards are in January or February, and the Academy Awards are in February.
On top of these, Los Angeles hosts an endless number of festivals, parades, and cultural events that will surely keep you busy.