Road Trip from Minnesota to Orlando, Florida
Whether you're looking for Mickey at Walt Disney World - or you're heading further south in search of palm trees and a party - a road trip from Minnesota to sunny Orlando, Florida is a fantastic idea. With historic hubs and musical metropolises all the way to your destination, we are sure that this road trip will be time well spent.
The 1,650-mile road trip from Minnesota to Orlando traverses through the historic south via Des Moines, St. Louis, Memphis, and Alabama over a 26-hour drive; or, via a city-forward route, visiting Lake Michigan, Chicago, Nashville, and Atlanta.
Keep reading below for a deep dive into the best route options, some exciting places to visit, our top picks for your overnight stays, and the ideal time to take this once-in-a-life-time-trip.
How far is Orlando, Florida from Minnesota, and how long will the road trip take?
Comparison of road trip routes between Minnesota and Orlando, Florida

| Route | Distance | Driving Time |
| --- | --- | --- |
| The Memphis Route | 1,680 miles | 26 hours |
| The Nashville Route | 1,625 miles | 25 hours |
The drive to Orlando, Florida, from Minnesota, via The Memphis Route traveling through the Deep South, takes around 26 hours to cover 1,680 miles through diverse landscapes without detours and overnight stays.
Or you can go for a city-forward route or The Nashville Route, covering 1,625 miles over 25 hours of driving, not accounting for any food and gas breaks.
Whichever way you take, you can easily spend a week exploring the many iconic cities, historic landmarks, and breathtaking scenery en route. This way, this pretty lengthly itinerary will transform into an easy, relaxing drive.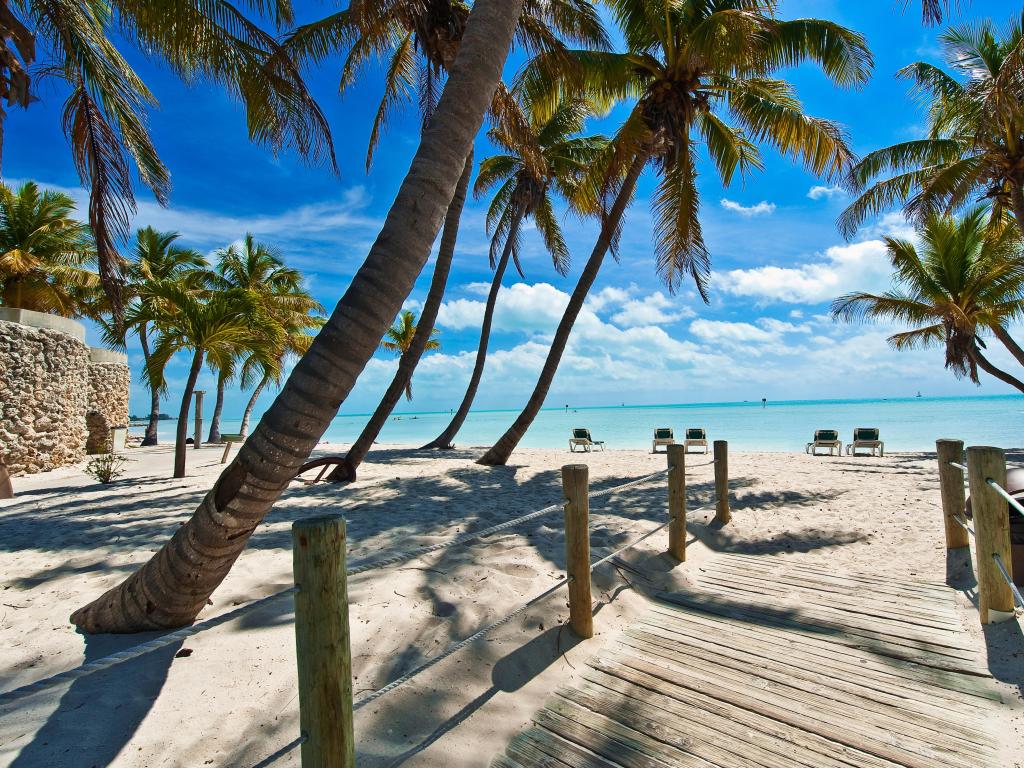 And if you're looking to extend your trip and take in the best that Florida has to offer, we've got you covered with our Ultimate Florida Road Trip Itinerary.
READ MORE - Ultimate Florida Road Trip Itinerary
Best road trip route from Minnesota to Orlando, Florida
Take the Memphis Route from Minneapolis to Orlando for a chilled-out drive, visiting incredible stopping points like sunny St. Louis, historic Birmingham, and bustling Memphis.
This journey down the Deep South will take you through spectacular diverse landscapes from northern prairies, swamplands, to gorgeous forests. If you love discovering hidden historical gems, this route has surprising and accessible detours.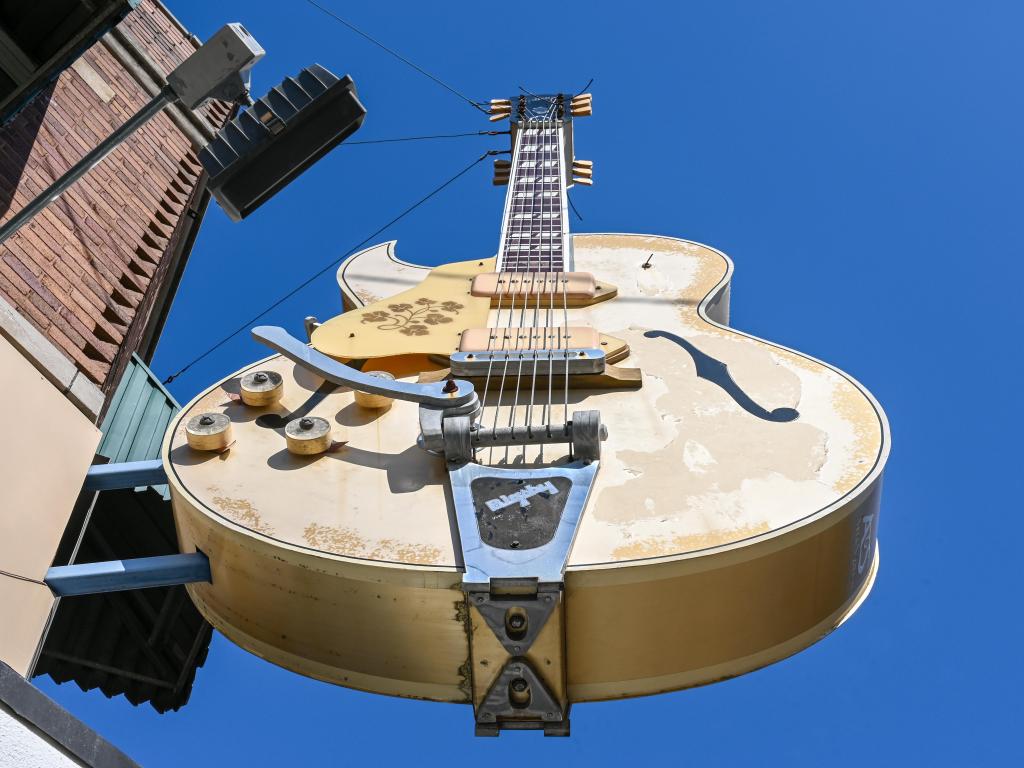 For an incredible urban escapade, take the Nashville Route, passing metropolitan Chicago, lovely Indianapolis, musical Nashville, rustic Chattanooga, and historic Augustine before reaching the sunshine city of Orlando.
Although exceptional cities dominate this route, there is ample opportunity to admire beautiful nature. Some popular spots include the stunning Lake Michigan, Appalachian terrain, mid-western forests, and the fantastic Florida beaches.
How to drive from Minnesota to Orlando, Florida
The map above shows our suggestions for the best road trip routes between Minnesota and Orlando, Florida. Keep reading for detailed descriptions of both routes, where to stay on either, and the best things to do on the way.
The Memphis Route
Head south by taking I-35 out of the city and continue straight into the state of Iowa, all the way to Des Moines.
Exit Des Moines by taking a left to head east on IA-163, driving along the Des Moines River, passing the Red Rock Lake, before briefly merging with I-63 and into I-34, bypassing the Ottumwa town.
After crossing the town of Mt. Pleasant, head straight south bordering the Mississippi River and the Missouri-Illinois boundary on US-218, then merge into I-61. Follow the road all the way to St. Louis for an overnight stop before venturing on I-55 to hug the Mississippi riverside to reach Memphis.
After exploring the vibrant city, exit the Tennessee state and head east on I-22, passing through the lush Holly Springs National Forest on your way to Birmingham, Alabama.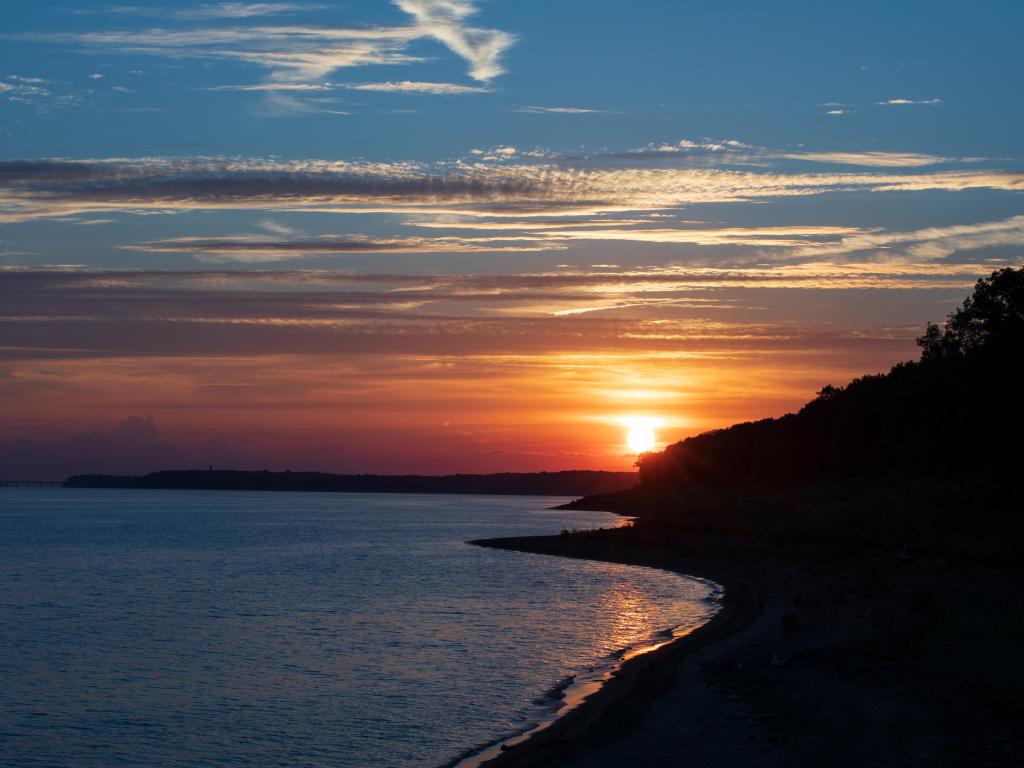 Following I-65 out of the city, pass the lovely Oak Mountain State Park to your left to arrive in Montgomery. Taking US-231 down south, admire the rolling hills of Alabama, and drive through the picturesque countryside.
Merge into I-10 to continue your eastward journey and be welcomed by the beautiful lakes, charming neighborhoods, and the awe-inspiring skyline of Tallahassee.
For the last lap of your road trip, continue I-10 out of Tallahassee before heading south on I-75. Bypass the idyllic Gainesville, and after crossing Lake Panasoffkee to your right, head onto Florida's Turnpike Road. Drive alongside crystal-clear lakes and hop onto FL-408 to finally reach Orlando.
And remember, if you're interested in seeing more of the Sunshine State, we've got the perfect Florida road trip mapped out for you.
The Nashville Route
Depart Minneapolis by taking I-94 outside the city into Wisconsin, heading east to explore the quaint countryside. Admire the lush greenery, and scenic background as the road meanders along the Wisconsin River.
Soak in the breathtaking lake views and stretch your legs at Madison before continuing I-90 to Rockford.
Leave behind the tranquil lakes, vivid greens, and beautiful gardens of Rockford to pave the way to Chicago's stunning skyline. Appreciate the modern architecture and the urban cityscapes as you enter Chicago.
Drive along the southern tip of the Michigan Lake before taking I-65 toward Indiana. Drive through the bustling cities of Indianapolis and charming Louisville, then head over to the musical city of Nashville.
Explore the southern US like never before on this exciting trip following I-24 through the dramatic Appalachian Mountains to the valley city of Chattanooga. Pass through Atlanta's vibrant and beautiful city by taking I-75 down south.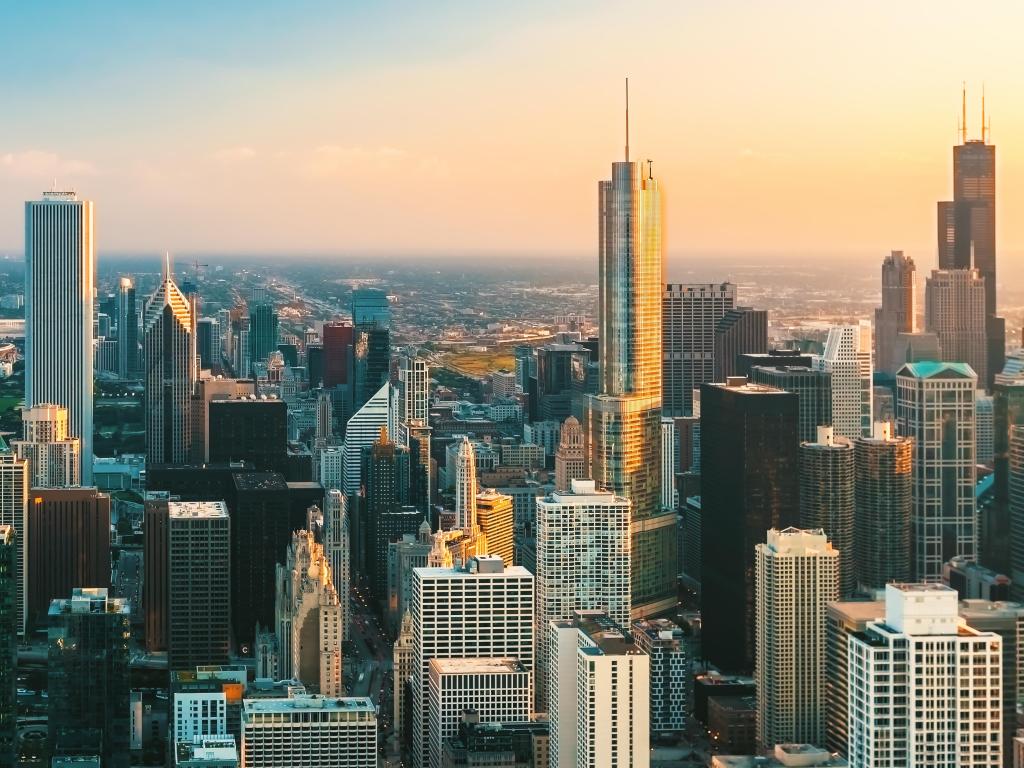 Drive through the rural outskirts of the south before heading left on I-10 and welcoming the tropical vibes of Florida. Explore lovely Jacksonville and remember to take detours to some exceptional northeastern beaches of Florida before hopping on I-95.
Take a short detour to St. Augustine, drive alongside the Matanzas River, state parks, and forests, exploring the beautiful beaches on the Atlantic before taking I-4 to reach Orlando.
For a dreamy trip from Orlando around the rest of Florida, click here.
Best places to stop between Minnesota and Orlando, Florida
As you explore gorgeous southeastern America on this exhilarating road trip traveling through some of the most exciting cities in the country, you'll need a couple of stopovers to rest and restore.
Below are a few of our top recommendations highlighting the best hotels on both routes.
Explore historic landmarks in St Louis
After covering a third of the distance on the Memphis Route, you'll arrive at the colorful city of St. Louis, renowned for its iconic Gateway Arch, historical attractions, and thriving sports scene.
Being one of the few major cities on this route, it is the perfect opportunity to spend a night here. The city has some excellent tourist attractions, and walking on the cobblestoned streets near Laclede's Landing is one experience not to be missed.
As mentioned earlier, a trip to St. Louis is incomplete without a visit to the Gateway Arch. Built in honor of Thomas Jefferson and the westward expansion, it remains the tallest manmade monument in the States.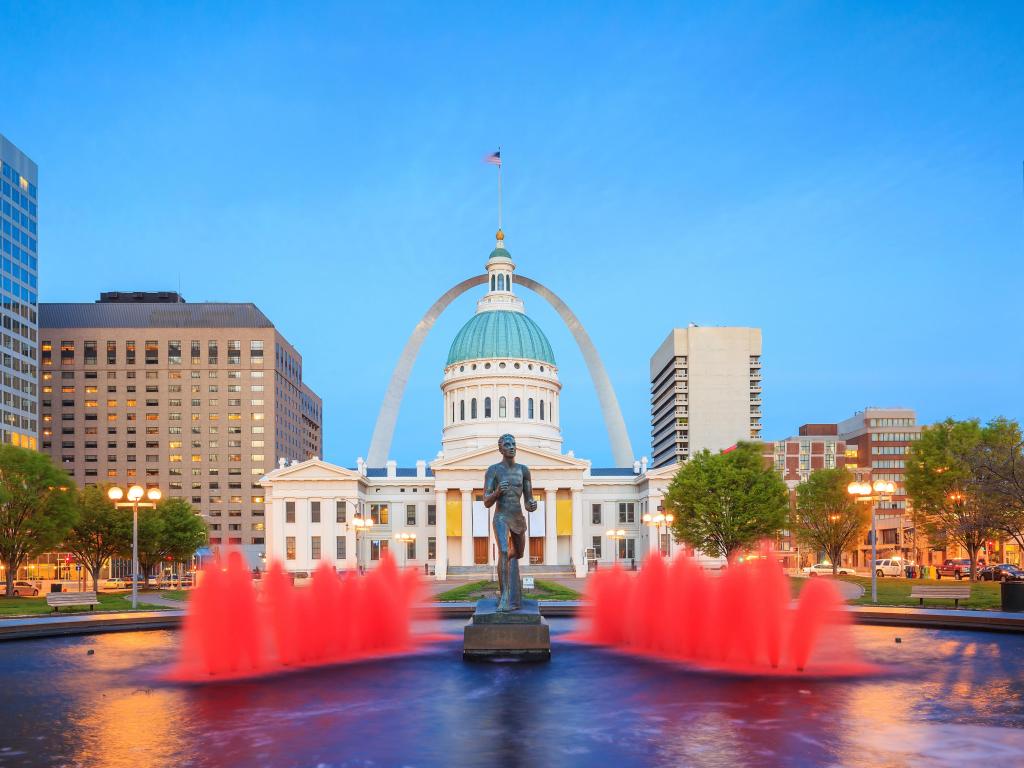 Located close to the city's top attractions like the City Museum and the aquarium, we suggest you check-in at Angad Arts Hotel for your stay in St. Louis. The posh interiors and the modern styling of the place make a lasting first impression.
You'll find yourself surrounded by lush greenery, thanks to the Ellen Clark Sculpture Park and the Strauss Park, which you can admire from the hotel terrace. After a long day of driving, chill at the rooftop bar sipping cocktails and marveling at the unparalleled view.
While there are many fantastic restaurants in St. Louis, the on-site restaurant makes an excellent case for delicious food, drinks, and entertainment. The hotel boasts excellent amenities like private parking, round-the-clock front desk assistance, and a great fitness center.
Experience the happening nightlife in Atlanta
After covering half of this massive road trip on the Nashville Route, you'll reach the buzzing city of Atlanta. A hub of many attractions, it is the largest city on the route and is often a host to incredible festivals, events, and happening parties.
Apart from the enviable skyline and awe-inspiring architecture, the city has beautiful art galleries and unique museums waiting to be explored. Not only does this city have strong historic roots, but you can also learn about the history of Coca-Cola at World of Coca-Cola.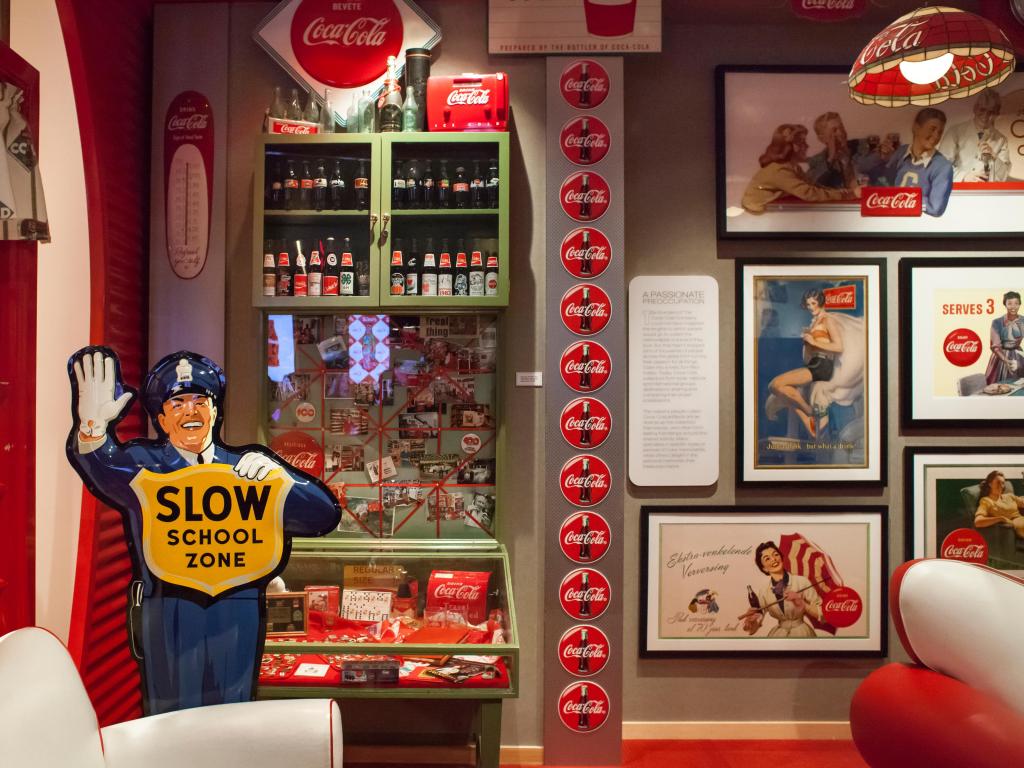 If you love visiting zoos, you must visit Zoo Atlanta. The zoo houses over 1500 animals and is a fulfilling experience for the young and the old. This zoo is a treat if you have never seen pandas up close.
Located close to the Atlanta Botanical Gardens and at the heart of downtown, Epicurean Atlanta is our top choice for your convenient stay. Also, you can easily hop on the highway to get a head-start on your journey in the morning.
This new property comes under the Marriot Autograph collection, boasts trendy interiors, and offers easy access to Atlanta's public transport system, the commercial center, and the local museums.
When staying at this stylish hotel, you can enjoy many perks, like hassle-free complimentary parking and a pool to melt your stress away after a long drive.
Where to stay when you reach Orlando, Florida
Once you reach Orlando, you'll want to stay at an exceptional place to experience the best theme parks. And what better way to explore the dreamy Disneyland than the unforgettable experience at the Four Seasons Resort Orlando at Walt Disney World Resort?
Surrounded by palms, cypress, gardens, and pools, this resort will spoil you with its five-star amenities. You can access four Disney Parks from this property via their luxury shuttles, spend a relaxing afternoon at their salon and spa, and indulge in their on-site 5-acre water park.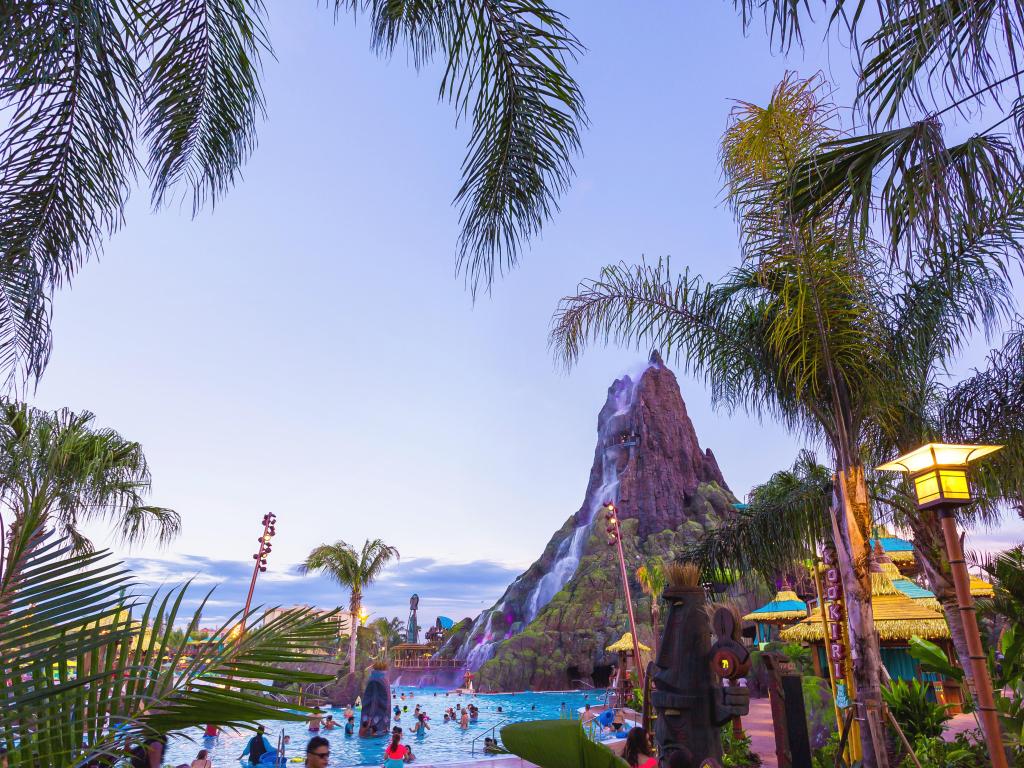 Pamper yourself with a 5-star dining experience at one of the six excellent restaurants, including a three Michelin-starred steak house. High on luxury and comfort, adults can chill at the oasis created amidst cabanas and palm trees enclosing an infinity-edge adults-only pool.
Things to see on a road trip from Minnesota to Orlando, Florida
Laced with plenty of breathtaking viewpoints, historical and cultural landmarks, iconic cities, unforgettable experiences, and lush foliage, this trip from Minnesota to Orlando is filled with exciting indoor and outdoor activities on either route.
Below are some of our favorite must-see things spanning over six-seven states on each route, giving you a flavor of southeastern America that'll fuel you to start planning this adventurous road trip.
On the Memphis Route
Des Moines, Iowa – The beautiful city of Des Moines is famous for its budding food scene and an up-and-coming hub of arts and culture. A sure thing to check out!
St Louis, Missouri – Arguably the biggest city on the Memphis route, St. Louis wins our hearts with its eclectic attractions and the fantastic Gateway Arch.
Village Creek State Park, Arkansas – For an afternoon of leisurely outdoor activities, check out this stunning park harboring a vast golf course, immense greenery, and two gorgeous lakes.
Memphis, Tennessee – Want to return to the rock 'n' roll era? Then explore this musical, historical, and cultural city known for preserving the rich legacy of rock music.
Birmingham, Alabama – Look no further than this lovely Alabama district for a stroll through beautiful parks and noteworthy landmarks.
Montgomery, Alabama – This city marks the site of some of the significant milestones in US history, including the Civil Rights Movement and the Montgomery Bus Boycotts.
Florida Caverns State Park, Florida – Marvel at this site's natural wonders of stalactites and stalagmites formed over the years.
Gainesville, Florida – This charming University town has plenty of affordable tourist attractions, perfect for appreciating the southern vibe with family.
Dade Battlefield Historic State Park, Florida – One of America's significant battles was fought where this park stands today. Today, the place has been transformed into a community hub where people gather every January to reenact the memorable American Indian battle.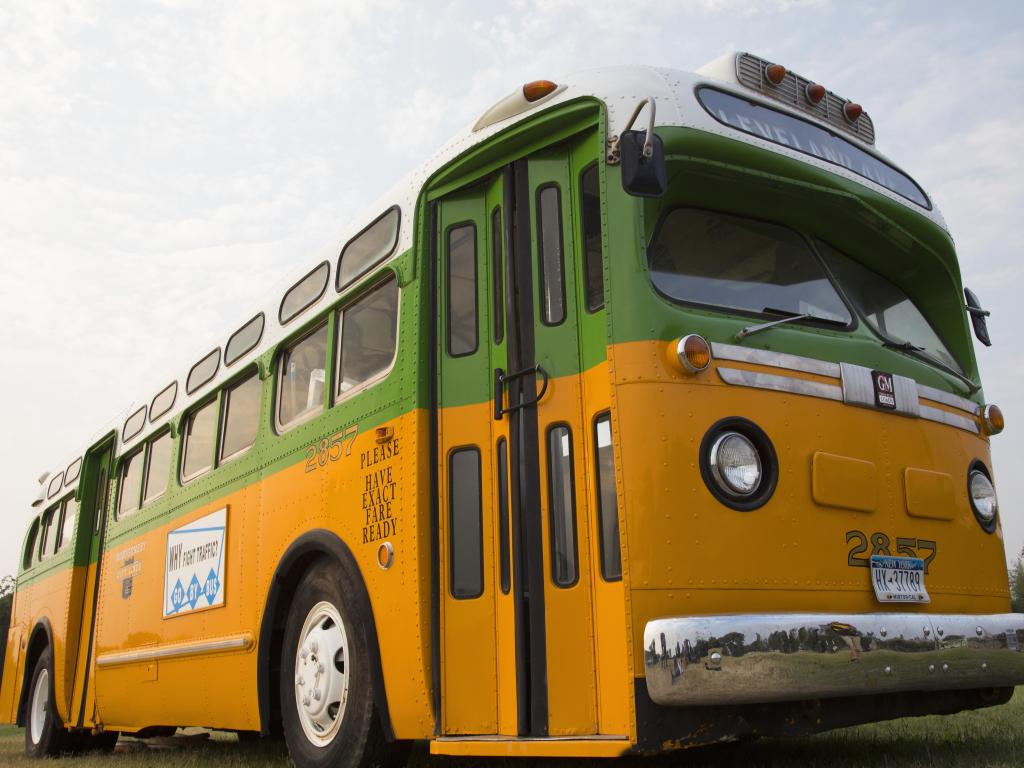 On the Nashville Route
Madison, Wisconsin – Home to the spectacular Wisconsin State Capitol, Madison has tons of museums worth checking out.
Chicago, Illinois – You cannot complete the Nashville Route without visiting this iconic city. Be it the numerous architectural landmarks, lake Michigan, or unparalleled museums, Chicago is a must-visit.
Indianapolis, Indiana – Popularly known as the "racing capital of the World," the glowing city of Indianapolis is home to fantastic restaurants that pop out delicious dishes showcasing the local produce.
Louisville, Kentucky – Traveling through so many states is another reason you must take this road trip. Check out the race culture and enjoy a bourbon flight on your visit to Louisville.
Sam Davis Home, Tennessee – This site sheds light on the unfortunate part of American history, the exhibits of slavery in the South.
Southern Museum of Civil War and Locomotive History, Georgia – If you get excited about the trains and love geeking out about them, check out this museum showcasing excellent railroad exhibits from the Civil war period.
Ocmulgee Mounds National Historical Park, Georgia – It may interest you to know that this park is America's largest archaeological digging site. You'll find some exhibits in the museum that goes back to 12000 BCE.
Southern Belle Farm, Georgia – For delicious fresh jams, cobblers, and forgiving pastries and preserves celebrating the seasonal produce, hop over to this lovely farm.
Museum of Aviation, Georgia – Located near Macon, you'll find yourself amidst great historical and recent planes at this aviation museum. The experience of a flight simulator and the free entry are huge bonuses for attracting hordes of students.
St. Augustine Alligator Farm and Zoological Park, Florida – This property is not for the feeble-hearted. However, if a thought of a century-old alligator sanctuary excites you, drive to this park to gaze at the reptiles and other fauna.
Ponce de Leon Inlet Lighthouse & Museum, Florida – The visuals of and from the top of the lighthouse are often stunning, and to experience it at this historic landmark is a treat. You can visit the museum, climb up the tower, or get a guided tour at a nominal entry fee.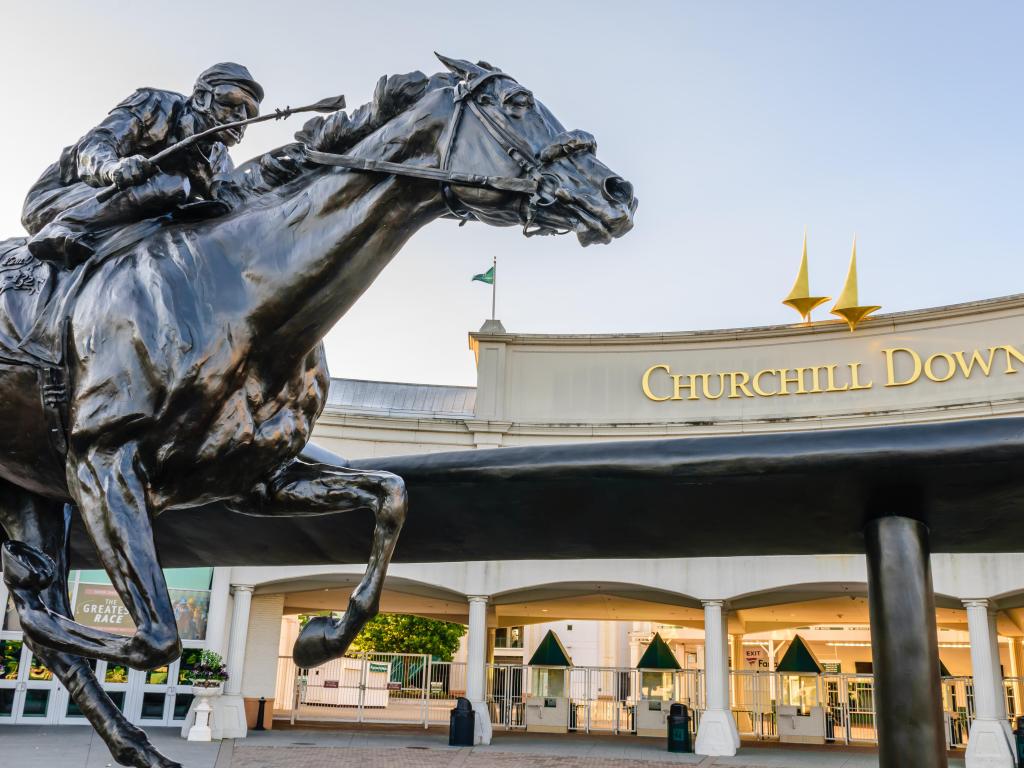 On both routes
Stephen Foster Folk Museum, Florida – For the souls that deeply connect to music, visiting this museum should be a priority. Dedicated to the artist and the rich folk history, you'll be mesmerized by the sight of a 200-foot tubular bell instrument known as the Carillion Tower, the largest in the World.
Walt Disney World Resort, Florida – Orlando is famous for its family-friendly fun activities, theme parks, and Disney World. One cannot recommend this place enough, for it is the magical kingdom of everyone's childhood.
Best time to go on a road trip from Minnesota to Orlando, Florida
Let us put you at ease if you have wondered about the right time to visit Orlando. It is one of the very few all-year destinations. Primarily because of the spectacular sunny weather and because it offers something for everyone.
Due to vacations, various theme parks, and attractions, summer is a preferred tourist season. The temperature ranges between 69- and 91 degrees Fahrenheit, which is great for enjoying waterparks and outdoor activities. Weatherwise, you can expect long hot days with occasional grey skies and mild showers.
If you prefer a cooler climate, then winter is perfect for you. The temperature fluctuates between 52- and 74 degrees Fahrenheit which is a welcome break from the hot and humid weather. You can generally expect fewer crowds except for the holiday season.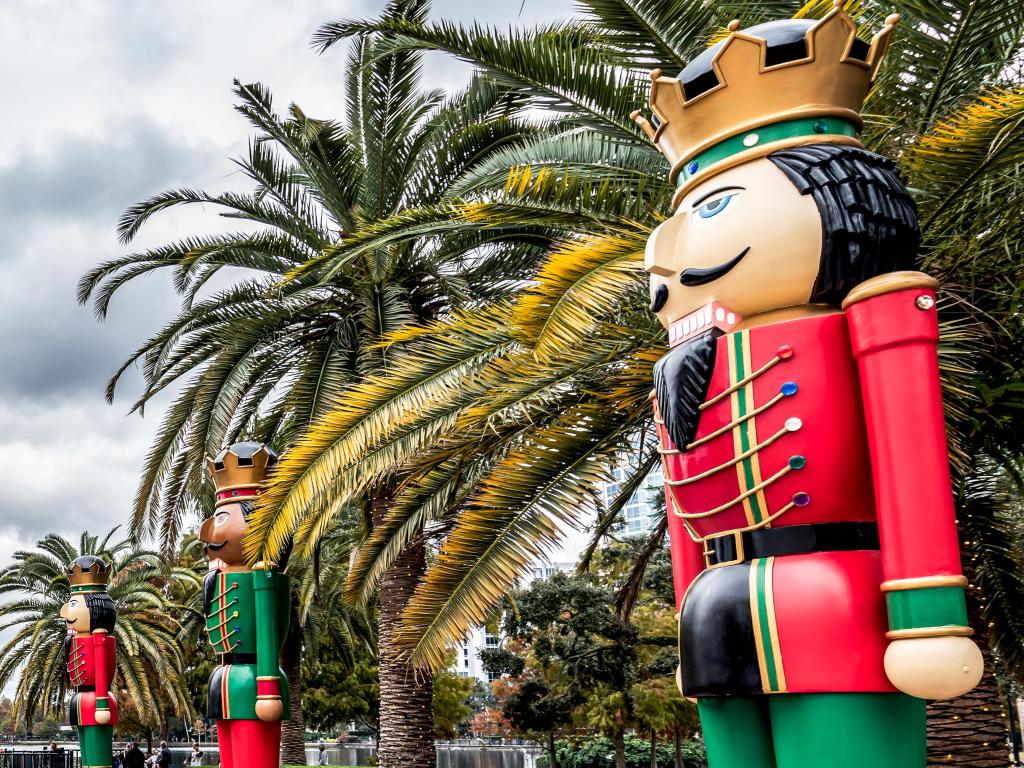 Spring and fall seasons fall in the Goldilocks zone and are perfect for planning this trip. The weather is pleasant, and the temperature averages Fahrenheit in the mid-fifties and mid-seventies, favorable for outdoor activities. You can easily avoid crowds and find cheap accommodations.
Besides the fantastic theme parks, adventurous attractions, and the events hosted by Disney and Universal Orlando theme parks, some interesting events occur throughout the year. These include the Bach Festival and Indie Folkfest in February to the Florida Strawberry Festival in the summer and Orlando Renaissance Festival in December.