Road Trip from Birmingham, Alabama to Grand Canyon
Get ready for an epic road trip from Birmingham, Alabama all the way to one of the country's most popular natural wonders, the Grand Canyon. Along the way, you'll visit multiple states and enjoy plenty of awesome scenery, rich heritage, and vibrant towns.
The 1,700-mile road trip from Birmingham, Alabama to the Grand Canyon takes at least 25 hours to drive. Northern highlights include Memphis, Santa Fe and Albuquerque, while Dallas, Jackson, Fort Worth and El Paso are the key stops in the south.
To help you plan your trip, we've selected the greatest routes, must-see highlights, the best times of the year to travel, and our recommended overnight stops. So, read on to discover how to get the most from this road trip from Alabama to the Grand Canyon.
How far is the Grand Canyon from Birmingham, Alabama, and how long will the road trip take?
Comparison of road trip routes between Birmingham, Alabama and The Grand Canyon

| Route | Distance | Driving Time |
| --- | --- | --- |
| The Albuquerque Route | 1,700 miles | 25 hours |
| The El Paso Route | 1,820 miles | 28 hours |
The shorter option is the Albuquerque Route, which covers 1,700 miles and takes around 25 hours to drive, non-stop. Highlights include Memphis, Oklahoma City and Santa Fe.
Our second option is the El Paso Route. This one adds about 120 miles and three hours to the driving time, with stops in Dallas-Forth Worth, Jackson, and Shreveport.
Each of these routes will take you to the Grand Canyon's East Entrance. You can continue through the park by road to the South Rim, but the visitor fee is payable at the East Entrance. Driving to the North Rim will add another three hours and 40 minutes to both our routes.
The routes could be covered in about three days, but we would recommend planning a 5 to 6-day road trip to get the most from this adventure.
Best road trip route from Birmingham, Alabama to the Grand Canyon
This road trip from Alabama to the Grand Canyon is one of our longer trips, extending through multiple states. We have curated two great routes that offer great scenery and plenty of cultural highlights.
The Albuquerque Route crosses the states of Arkansas, Oklahoma, and New Mexico, with additional stretches of driving through Mississippi and Arizona. It includes a stop in Memphis, so music lovers may prefer this route. Another highlight is the charming city of Santa Fe.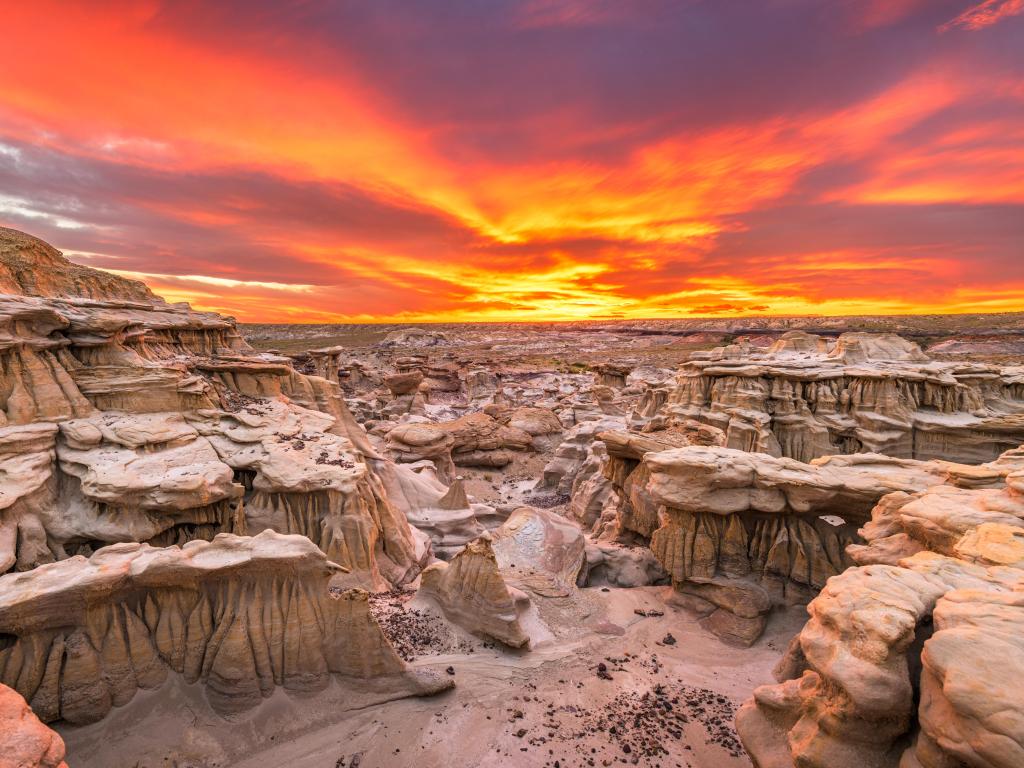 Meanwhile, the El Paso Route takes you through Jackson, the historic capital of Mississippi, and across the states of Louisiana and Texas before you enjoy time in New Mexico.
The city of Dallas and the vibrant border town of El Paso are highlights of this route. You can also take a scenic drive to enjoy the majesty of the Franklin Mountains.
How to drive from Birmingham, Alabama to the Grand Canyon
The map above shows our suggestions for the best road trip routes between Birmingham, Alabama and Grand Canyon. Keep reading for detailed descriptions of both routes, where to stay on either, and the best things to do on the way.
The Albuquerque Route
Leave Birmingham, heading north. Pick up Interstate-22 (I-22) North and follow it past the towns of Jasper and Hamilton. Cross the state line into Mississippi and continue on through Tupelo and Holly Springs National Forest.
Cross the Tennessee state line and continue north for downtown Memphis. After your visit cross the Mississippi River and enter the state of Arkansas. Continue west towards Little Rock. Follow the line of the Arkansas River to the south and Ozark-St. Francis National Forest to the north.
Cross the Oklahoma state line and continue on the interstate to Oklahoma City. From here, cross the state line into Texas and pass through the city of Amarillo.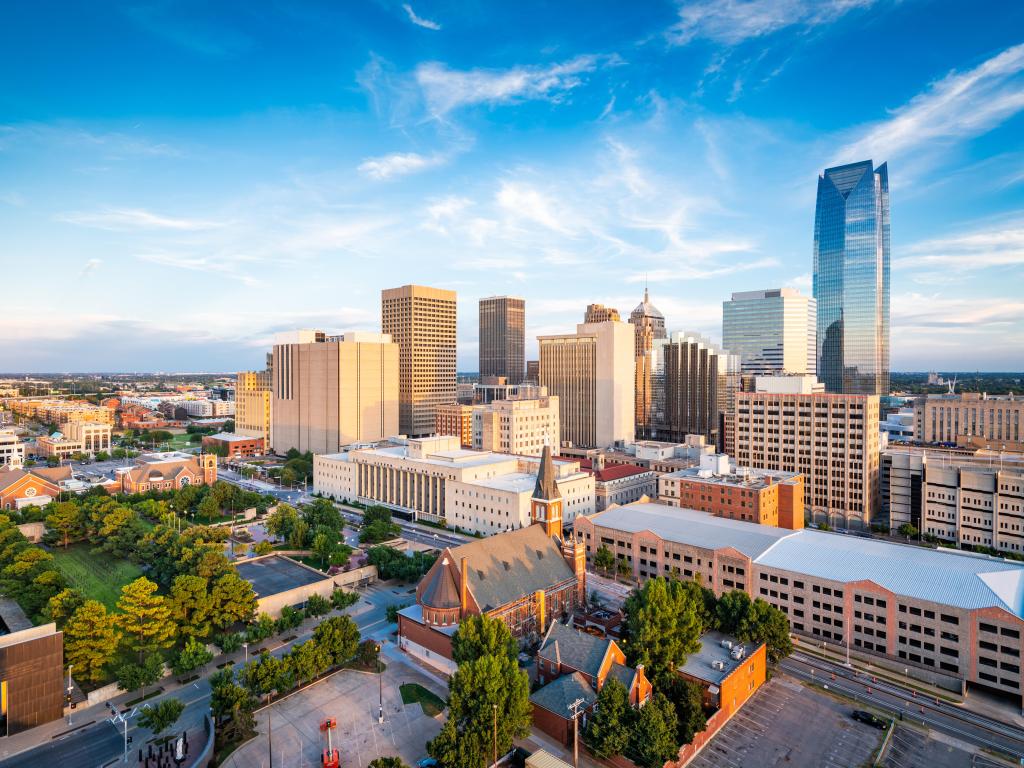 Continue west into New Mexico. At Clines Corners, drive north and follow the signs to Santa Fe. From Santa Fe, it's an easy drive to Albuquerque. From here, rejoin I-40 West and stop off at Bluewater Lake State Park as you drive through New Mexico and into Arizona.
Continue towards Flagstaff, on the edge of Coconino National Forest. From Flagstaff, head north. Around the town of Cameron, take a left onto AZ-64 West for the final scenic leg of your journey to the Grand Canyon's East Entrance.
The El Paso Route
For this route, leave Birmingham via I-20 West. Pass by the town of Tuscaloosa and, just before Meridian, cross the Mississippi state line. Continue on to the city of Jackson, where you can also make a detour to visit Bienville National Forest along the way.
Cross the Mississippi River on the Vicksburg Bridge, passing into Louisiana. Continue west, pass by Tensas River National Wildlife Refuge, and drive on to Shreveport.
From Shreveport, the interstate West will take you into Texas and all the way to Dallas / Fort Worth. Leave Dallas on I-20 West for a long stretch of driving through Texas. You will pass close to the Mexican border as you continue on to El Paso.
Shortly after, you will cross the New Mexico state line. Pass by Gila National Forest and enjoy a scenic drive through Apache National Forest, where you cross into Arizona. You might also wish to explore Petrified Forest National Park.
Head towards Flagstaff and Coconino National Forest, joining up with our Albuquerque Route to reach the Grand Canyon.
Best places to stop between Birmingham, Alabama and the Grand Canyon
There are lots of great places to stop on this road trip, whichever route you choose. We've picked out two cities that we believe make worthwhile overnight stops, as well as offering a recommendation for a hotel near the Grand Canyon.
Southwestern style in Santa Fe
Known for its pueblo-style architecture and thriving creative arts scene, Santa Fe is a wonderful city to spend the night in. You'll reach this historic and colorful city about 18 hours into the Albuquerque Route.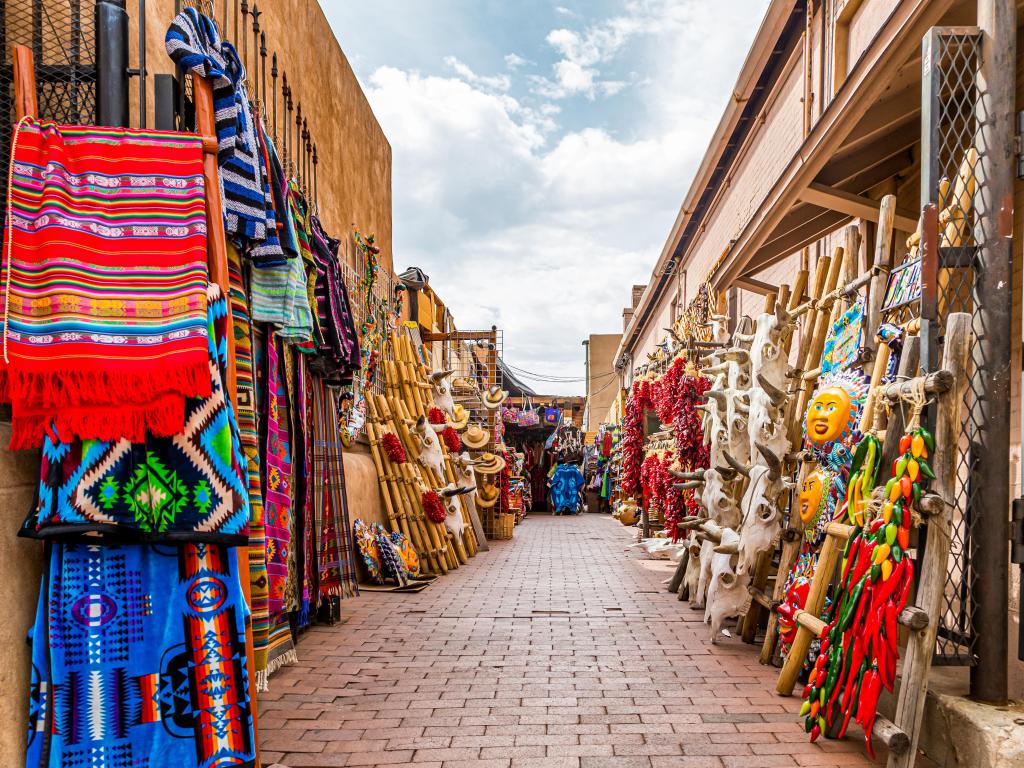 Located in the foothills of New Mexico's Sangre de Cristo Mountains, the city was founded by a Spanish colony in the 1600s. Among the attractions is the Santa Fe Plaza, a historic city square that is a must-visit.
You might also like to visit the Cathedral Basilica of St Francis of Assisi. The original site housed a chapel built in 1626, parts of which are still there, making it the oldest church in the US. Art lovers will enjoy the Georgia O'Keeffe Art Museum and Meow Wolf's immersive art installation.
For an overnight stay, our recommendation is the peaceful and stylish La Posada de Santa Fe, which is set in six acres of landscaped gardens. Relax in your casita-style rooms, some of which even have fireplaces and private patios for a romantic experience!
You can also unwind at the spa, get active in the fitness center, or enjoy a dip in the outdoor heated pool and hot tub. Choose between four on-site restaurants or relax over a drink at the chic cocktail bar.
Make use of the free on-site parking and explore on foot. The hotel is located an easy 10-minute walk from the plaza, which is at the heart of downtown Santa Fe.
Downtown luxury in Fort Worth
On the El Paso Route, we recommend an overnight stop in Fort Worth, which you'll reach about 10 hours into the trip. While officially Dallas-Fort Worth, the two metropolitan areas are quite different. Fort Worth is sometimes referred to as "the Texas you want", due to its strong Lone Star State culture.
One must-visit attraction is Fort Worth Stockyard National District. If you would like to explore, you can also visit the John Wayne American Experience, one of Fort Worth's newer museums, which celebrates the life and career of The Duke.
Our choice of accommodation in Fort Worth is the upscale Kimpton Harper Hotel. Housed in a lovely building that dates back to 1921, the boutique hotel features an elegant design and modern amenities.
It also boasts a fantastic downtown location, close to plenty of shopping and dining options. The Water Gardens are a short stroll away, as is the JFK Memorial. Take advantage of the on-site parking and explore on foot or make use of the hotel's bike rental service and enjoy one of the city's cycle trails.
Back at the hotel, you can relax in your luxury guestroom or head up to the 24th floor for cocktails and awesome city views. The hotel also features an on-site restaurant, where you can enjoy a delicious meal before heading to your room for a well-deserved rest.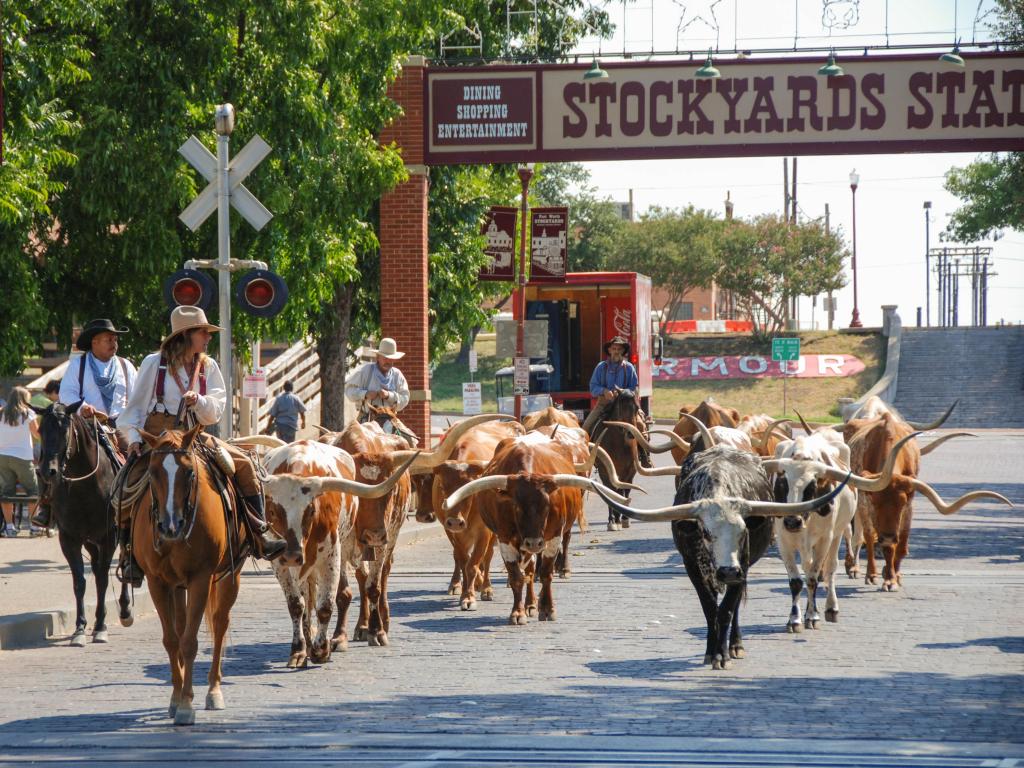 Retro chic in Flagstaff
While there are accommodation options inside the park, some Grand Canyon visitors like to base themselves in one of the surrounding areas.
For example, the historic town of Flagstaff has lots of amenities and is about an hour's drive from Grand Canyon National Park. It's also a gateway to the San Francisco Peaks and is known as one of the world's best stargazing destinations.
Our recommendation for a hotel in Flagstaff is the comfortable High Country Motor Lodge. This renovated motel features modern styling coupled with retro charm. Relax in your well-equipped guestroom, with its old-school cassette player!
There's also a large swimming pool, hot tub and lounge areas in which to relax before and after your Grand Canyon adventures.
Take advantage of the free on-site parking and unwind over a meal or drink at the welcoming bar and restaurant. The hotel also offers games, movies, fire pits and "grab and go" provisions.
Things to see on a road trip from Birmingham, Alabama to the Grand Canyon
On a grand adventure like this Alabama to the Grand Canyon road trip, there are lots of wonderful sights to see along both our routes. We've picked out a few of our highlights.
Both routes
Vulcan Park and Museum, Alabama - Birmingham's 56-foot Vulcan statue is the world's largest cast iron statue. Depicting Vulcan, god of the fire and forge, the statue is the city's symbol and reflects its ironworking heritage.
Sloss Furnaces, Alabama - Now a historical landmark, this site was once one of the largest iron-producing blast furnaces. Take a guided tour to learn more about this well-preserved site.
Petrified Forest National Park - Drive through this park and be fascinated by the views from its awe-inspiring outlooks. You will also get to marvel at the unique petrified woods that give this park its name.
Flagstaff - Known as the perfect gateway to the Grand Canyon National Park, Flagstaff also boasts a historic downtown, which is worth spending a day or two exploring.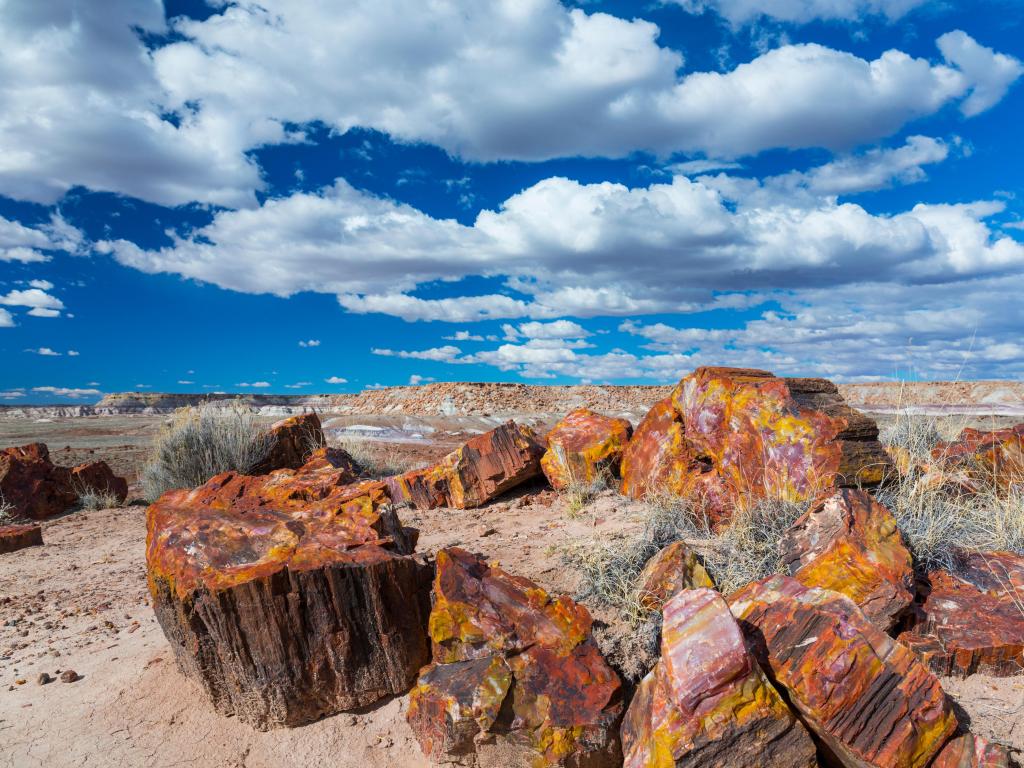 The Albuquerque Route
Graceland, Tennessee - Visit Elvis Presley's former home in Memphis, which has been turned into a 120-acre entertainment complex and museum dedicated to the life and times of the King of Rock and Roll. Buy your tickets online.
Sun Studio, Tennessee - Tour this small studio in downtown Memphis to discover the story behind "the birthplace of rock and roll", where Elvis, Jerry Lee Lewis and Johnny Cash (among many others) recorded.
The Museum of Discovery, Arkansas - Visit this popular science and technology center, which has lots of interactive exhibits. Founded in 1927, it is the state's oldest museum.
Beaverfork Lake Park, Arkansas - Enjoy a break from the road at this beautiful lake, which features picnic areas, sports facilities, and swimming.
Bricktown, Oklahoma - Stop off at this modernized warehouse district, with its shops, bars and restaurants. Sample local gourmet treats or take a river taxi ride to enjoy the atmosphere.
Cadillac Ranch, Texas - Created by Amarillo millionaire Stanley March III, this quirky attraction features 10 decorated Cadillacs embedded in the ground, nose first.
Santa Fe - Stop at this colorful and quirky town to admire the unique architecture, delicious food offerings, and colorful cultural elements. This city is a must-see for all history buffs.
Sandia Peak Tramway, New Mexico - If you have a head for heights, you might like to take the 10,000-foot aerial tramway ride up Sandia Peak, one of Albuquerque's top attractions. At the top, you will find a restaurant and, of course, spectacular views. The attraction closes during inclement weather.
The El Paso Route
Jackson, Mississippi - You can visit several fascinating museums to discover the story of Mississippi's capital. Also, be sure to enjoy some Delta Blues while you're in town.
Splash Kingdom Paradise Island, Texas - In Canton, just outside of Dallas, you can find a branch of this popular waterpark, which features slides, lazy rivers, a lagoon and dining areas. (Open seasonally)
Lonestar Speedway, Texas - Motorsports and monster truck fans will enjoy a visit to this dirt track near Kilgore. Check the race schedule ahead of time.
Dallas, Texas - There is plenty to enjoy in the state's third-largest city. You can visit the JFK Assassination Museum, which details the fateful shooting. Meanwhile, fans of the Ewing Family can take a tour of South Fork Ranch, where the 1980s hit show Dallas was filmed.
El Paso's Scenic Drive, Texas - Among the attractions of El Paso is this scenic drive alongside the Franklin Mountains. It offers wonderful views, day or night.
White Sands National Park - Be teleported to an out-of-this-world experience in this glistening national park, which is the world's largest gypsum dune field!
Gila National Forest - Stretch your legs in this beautiful forest, which offers opportunities for biking, hiking, and fishing, as well as water activities.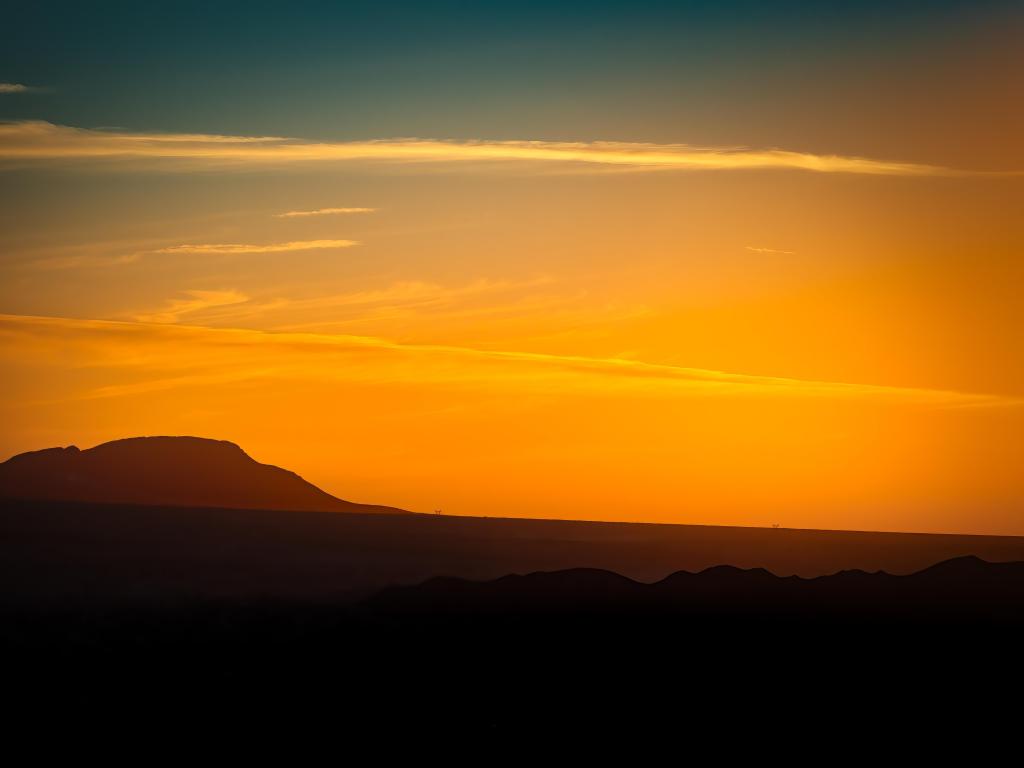 Best time to go on a road trip from Birmingham, Alabama to the Grand Canyon
While the road trip from Alabama to Grand Canyon can be enjoyed year-round, it's important to note that the weather at the Grand Canyon can be changeable. We would recommend checking conditions ahead of your visit.
The North Rim is only open between mid-May and mid-October, so if you want to visit outside these months, head for the South Rim. The best times to visit the South Rim are March to May, as the temperatures are pleasant, but the park has yet to see the summer crowds.
There can be significant differences between the temperature at the canyon's rim and at its base. During the summer, the base reaches above 100 degrees Fahrenheit, whereas the South Rim is generally around 80 degrees.
Spring blooms and fall colors mean these months are popular times to visit. Temperatures at the base can range from 55 to 80 degrees Fahrenheit and 33 to 60 degrees Fahrenheit at the rim.
The annual Grand Canyon Star Party is held each June, while August and September see the Grand Canyon Music Festival. August also hosts the Native American Heritage Days on the North Rim.
It is good to note that there are a few days each year when entry to Grand Canyon National Park is free. You can check the park's websites for dates and take advantage of one of free-entry these days.