Road Trip from Alabama to Washington DC
Famous for its rich history, vibrant cities and fabulous landscapes, the Deep South is the perfect place to take a road trip that lets you experience the region's culture. You will also visit some world-famous monuments on this amazing road trip from Alabama to Washington DC.
The scenic 930-mile road trip from Alabama to Washington takes 19 hours 45 minutes to drive through the Great Smoky Mountains, Blue Ridge Parkway and Shenandoah National Park. Or travel via Atlanta, Charlotte and Richmond for a quicker trip.
There's something for almost every traveler to enjoy on this road trip, whether you'd rather spend time in the major cities you'll pass en route, or lace up your hiking boots to seek out panoramic views and stunning waterfalls. So read on to find out about what awaits you on this adventure.
How far is Washington DC from Alabama, and how long will the road trip take?
Comparison of road trip routes between Birmingham, Alabama and Washington DC

| Route | Distance | Driving Time |
| --- | --- | --- |
| The Urban Route | 795 miles | 12 hours 15 minutes |
| The Scenic Route | 930 miles | 19 hours 45 minutes |
If you're looking for more urban attractions on your road trip then the shorter of our two recommended routes is a great choice. Coming in at just under 800 miles, you'll spend around 12 hours and 15 minutes on the road if you choose to follow our Urban Route.
For travelers with a little more time on their hands, the Scenic Route is a fabulous alternative. This route is spans 930 miles, but swapping the interstate for smaller roads where you can immerse yourself in the stunning views. This drive will take 19 hours and 45 minutes.
Allowing time for at least one stop along the way, plus the afternoon and evening in one of the buzzing southern cities, you'll need around 4 days to really enjoy this Alabama to Washington DC road trip.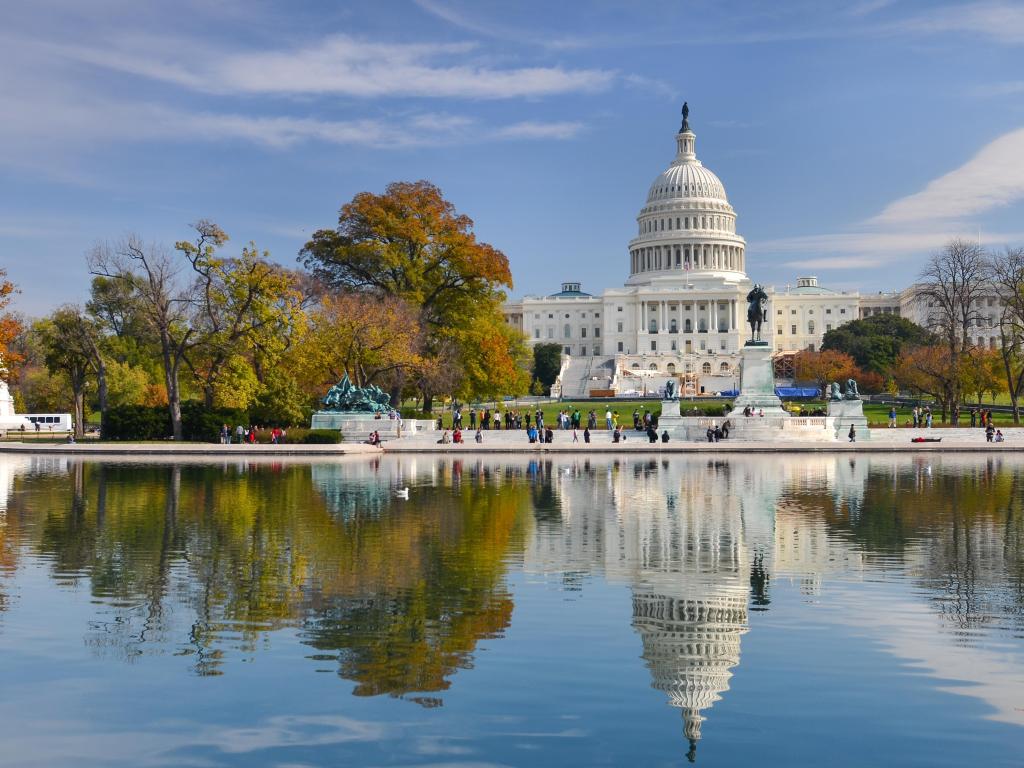 Best road trip route from Alabama to Washington DC
The great thing about a road trip from Alabama to Washington DC is that you can pick a route that really suits your style.
The Urban Route visits major cities of Atlanta, Charlotte and Richmond but you'll still be able to spend time in the great outdoors when you stop to explore the beautiful landscapes of Kings Mountain State Park or Talladega National Forest.
This is a really varied route, which lets you soak up some culture at the Virginia Museum of Fine Arts and visit quirky attractions like the world's largest chest of drawers.
If you'd rather swap the hustle and bustle of the big city for stunning scenery and forest hikes, then the Scenic Route is a great choice of road trip route from Birmingham to Washington DC.
This route passes through charming towns nestled in beautiful natural surroundings, including Chattanooga, Asheville and Blowing Rock. You'll also be able to drive parts of the legendary Blue Ridge Parkway and the scenic Skyline Drive through Shenandoah National Park and spend time in the Great Smoky Mountains National Park.
Lovers of country music will also enjoy spending time in Knoxville or calling in at Dolly Parton's Dollywood, located right on your route near Pigeon Forge.
In case you still need help deciding which of these great routes to take, we've put together more details on your road trip from Alabama to Washington DC.
How to drive from Alabama to Washington DC
The map above shows our suggestions for the best road trip routes between Birmingham, Alabama and Washington DC. Keep reading for detailed descriptions of both routes, where to stay on either, and the best things to do on the way.
The Urban Route
From your starting point in Birmingham, head to I-20 and follow it east out of the city. You'll cross the wide Coosa River then pass north of Talladega National Forest before leaving Alabama behind and continuing your drive through Georgia.
I-20 takes you right into downtown Atlanta. When you're ready to move on from this buzzing city, pick up I-85 and follow it all the way through Georgia and South Carolina until you find yourself in Charlotte, just across the state border in North Carolina.
Continue on I-85 as far through Greensboro then on past the northern side of Durham. Not long after arriving in Virginia, you'll cross the Roanoke River Bridge then carry on across the state until the road merges with I-95 at Petersburg.
From here, it's a straightforward drive north through Richmond and Fredericksburg. Where the interstate divides south of the capital, continue straight ahead on I-395 which will take you across the Potomac River into the center of Washington DC.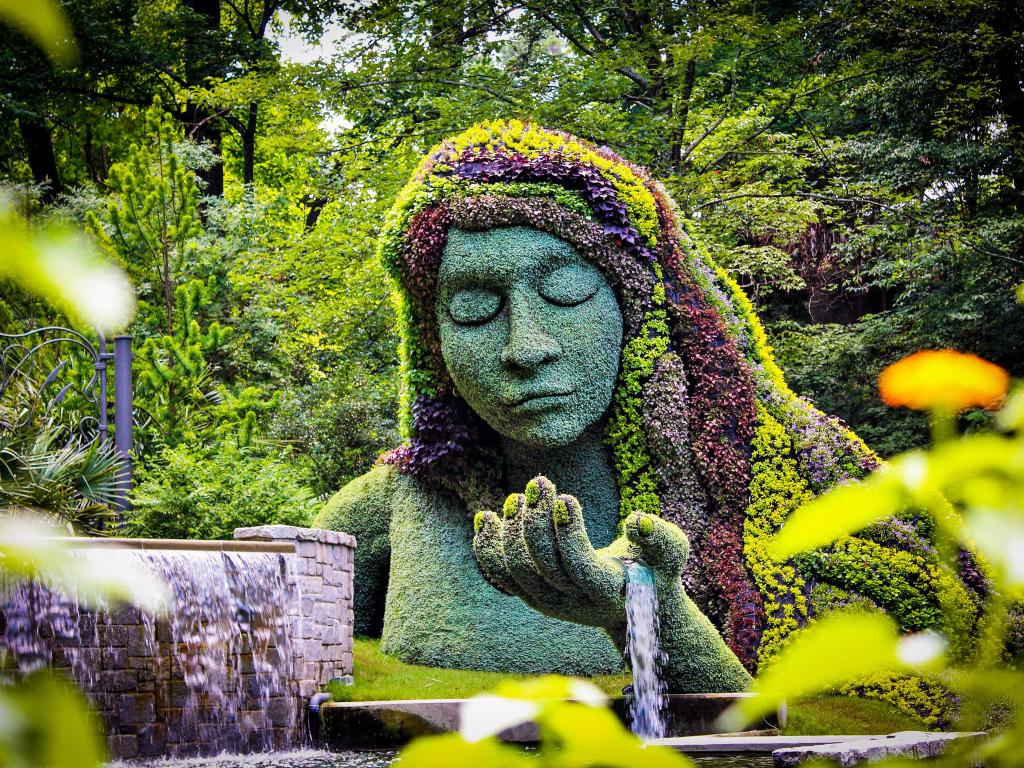 The Scenic Route
This route also starts out on the interstate, heading northeast from Birmingham on I-59 until you reach Chattanooga. From here, head to Knoxville.
Exit the interstate at Kodak then follow the highway to Pigeon Forge. Just past Gatlinburg, US-441 takes a super-scenic route through Great Smoky Mountains National Park. Even if you don't have time to stop and hike, you'll be blown away by the natural landscape that this highway lets you enjoy.
From Asheville, make your way onto the Blue Ridge Parkway, which is one of the highlights of this road trip. It winds its way through the mountains with countless opportunities to enjoy scenic overlooks and hikes, so make sure you allow enough time to enjoy this part of your trip.
As you approach Blowing Rock, you'll pass Grandfather Mountain and the engineering masterpiece of Linn Cove Viaduct. Then continue along the parkway until you meet NC-18 outside Laurel Springs. Exit here then follow the state road across into Virginia.
Turn right onto US-58 at Galax, then continue on US-221 as far as Roanoke. From here, you will soon reach the southern end of Skyline Drive, the scenic route which you'll follow for nearly 100 miles through Shenandoah National Park. The road here runs along the ridge of the mountains, so you'll enjoy mile after mile of amazing views.
After Hazel Mountain Overlook, leave Skyline Drive and head towards your destination in Washington DC.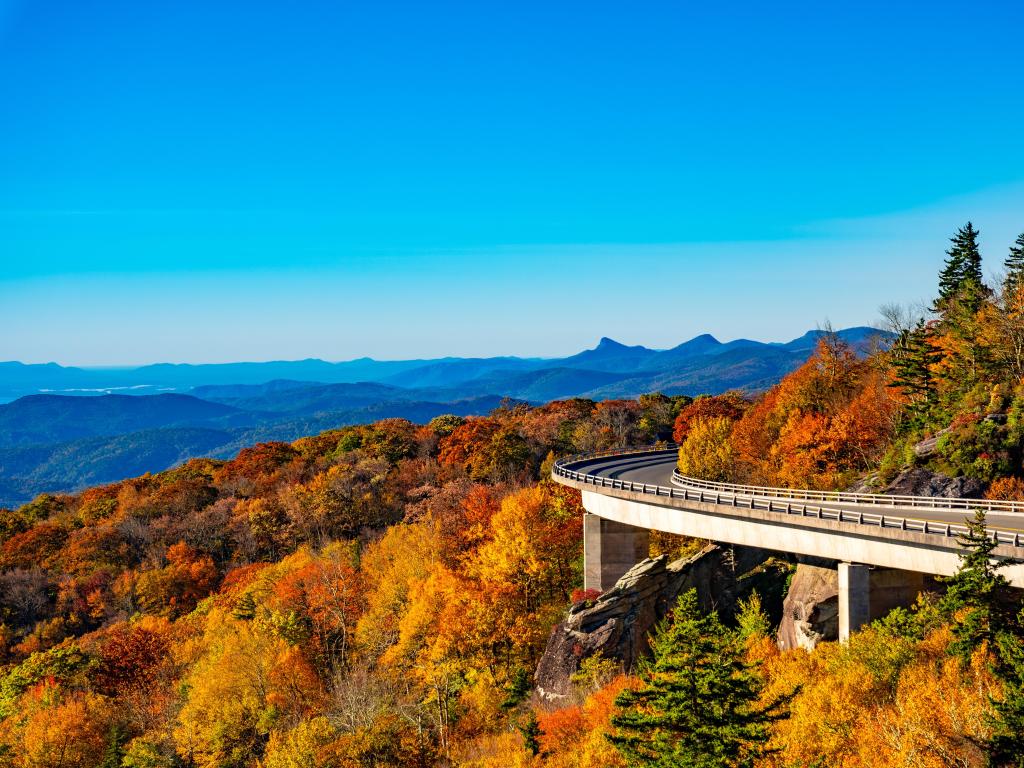 Best places to stop between Alabama and Washington DC
Although you could technically get all the way from Alabama to Washington DC in a single day, you'll get much more out of your trip if you stretch the drive out over at least 3 or 4 days.
That means you'll need to find some places to stay as you travel northeast from Alabama. We've picked out some great options to get you started with your planning.
Relax like royalty in Charlotte, the Queen City
Halfway along the Urban Route you'll arrive in Charlotte, North Carolina. Also known as "Queen City", Charlotte is a vibrant southeastern city with a growing art and food scene.
There's plenty to see during your stay in the city. Motor racing enthusiasts should check out the NASCAR Hall of Fame to learn more about this high-octane sport and some of its legendary drivers.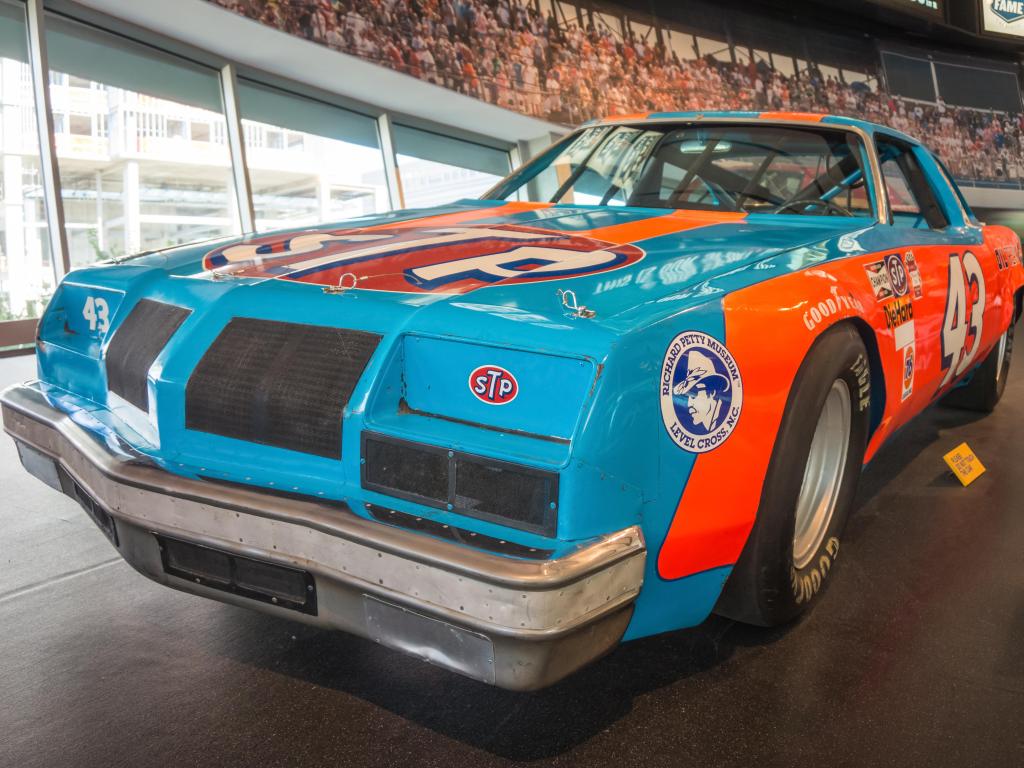 For a more traditional cultural experience, the Mint Museum houses a fabulous collection of artworks from American and international artists. Check out the calendar for nearby Blumenthal Performing Arts Center too, to see if there's a performance during your stay.
Located in downtown Charlotte, The Ivey's Hotel is a stylish boutique hotel that's the perfect place to stay if you want to splash out on an indulgent night of luxury midway through your road trip. As an added bonus, private parking is available, so you won't need to worry about finding somewhere to leave your car.
The hotel is located in walking distance of many city attractions, including the Mint Museum, Blumenthal Performing Arts Center and Epicenter. There are also plenty of fabulous restaurants nearby - call in to the cocktail bar to try out custom cocktails and appetizers, then leave the car behind and head out for dinner.
Admire the views in Asheville
If you're taking the Scenic Route, you'll pass through Asheville on the mid-way of your trip.
Asheville is around 7 hours southwest of Washington DC, so you could spend the final night of your road trip here if you're short on time, or use it as the starting point for a drive along the beautiful Blue Ridge Parkway, which is known as America's Favorite Drive.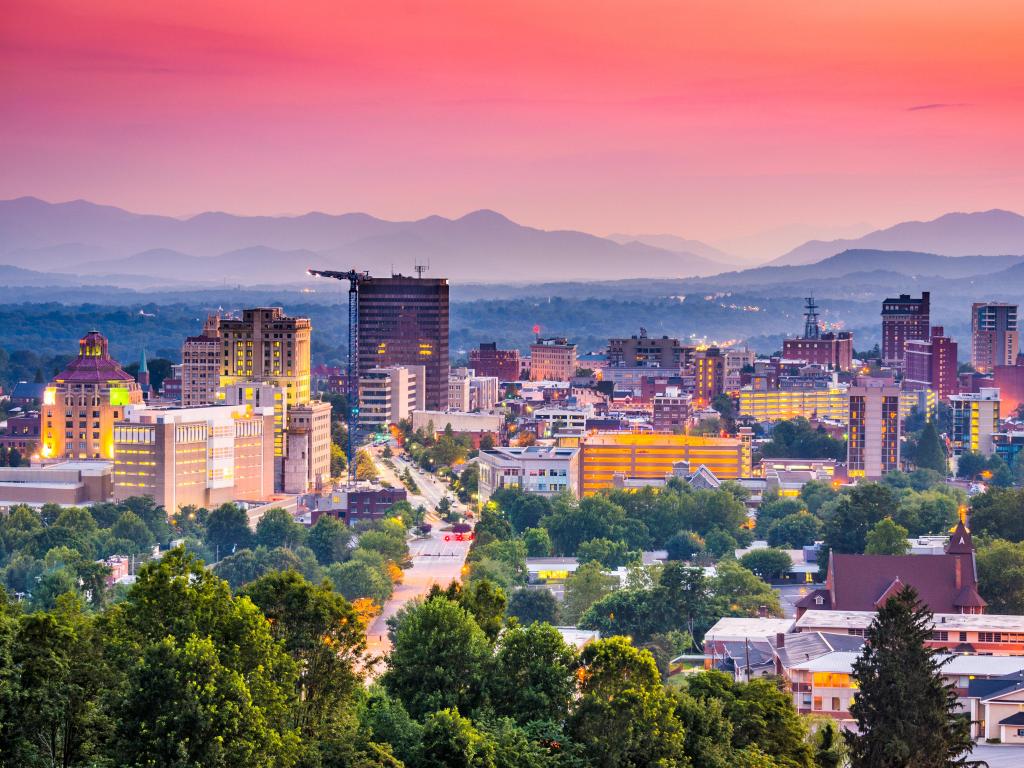 As well as stunning scenery, Asheville boasts an eclectic arts scene and some fabulous historic buildings. It's close to the extensive Biltmore estate, an impressive historic house with beautiful grounds, and the Basilica of St Lawrence is one of the most recognized landmarks in Asheville.
With its central location, The Restoration Asheville is a great hotel choice in the city. It's close to the Basilica of Saint Lawrence and Lexington Glassworks as well as Memorial Stadium, so take advantage of the hotel's private parking and head out on foot to explore the city.
Some of its spacious and stylish rooms feature a balcony, so you can sit and look out across the city after a busy day of road tripping. Or if you're still feeling active, head to the hotel's fitness center before enjoying a meal at the on-site restaurant.
Where to stay when you reach Washington DC
Located in central Washington DC, Hotel Madera has spacious, bright and recently-renovated bedrooms so you can put your feet up and relax at the end of your road trip. Many rooms feature large, open-air balconies too.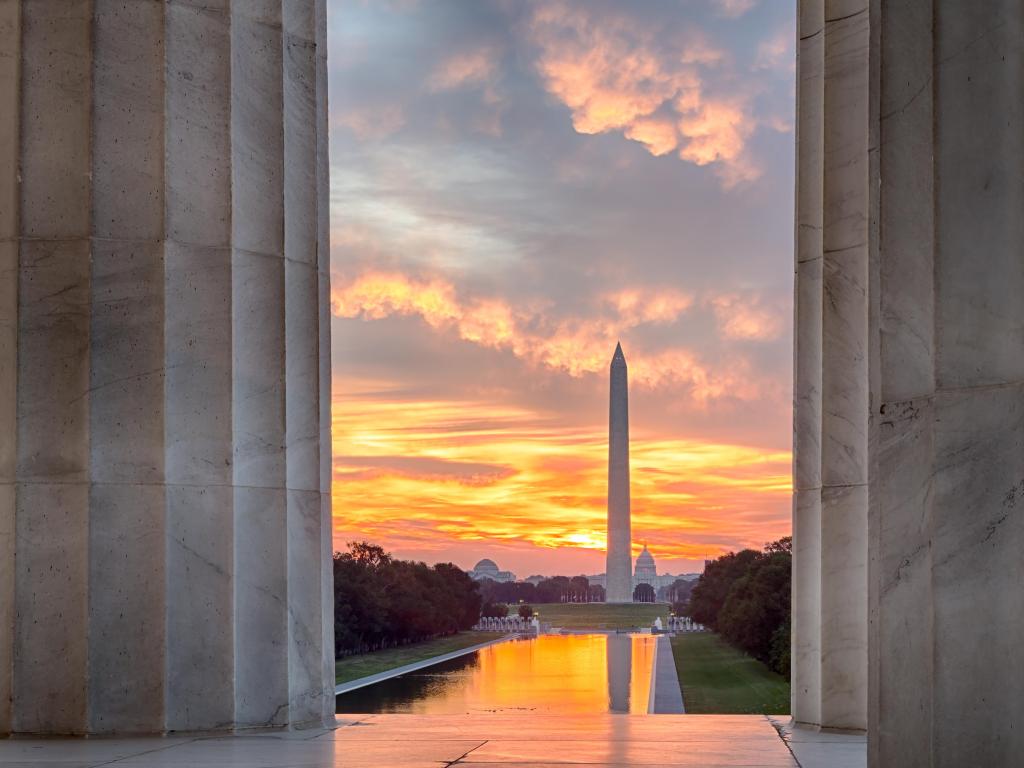 The hotel has its own restaurant and bar, but it's also conveniently located if you want to head out and explore the city, as the White House and the Washington National Monument are both nearby. Dupont Circle is also just a short walk away.
Things to see on a road trip from Alabama to Washington DC
There's so much to see when you take a road trip from Alabama to Washington that you might have to extend your trip to fit it all in!
Here are some of our top picks to get you started with your planning.
The Urban Route
Pine Mountain Gold Museum - Learn more about gold mining in this small Georgia museum featuring gold mining artefacts, exhibits, trails, and themed train rides.
Sweetwater Creek State Park - This is a beautiful, peaceful state park very close to Downtown Atlanta – ideal for stretching your legs after a long journey.
Martin Luther King Jr National History Park, Atlanta - With a visitor center and museum, you can learn all about the life of Martin Luther King Jr here, as well as seeing his childhood home.
World of Coca-Cola - This Atlanta museum offers a journey through the history of Coca-Cola, a world-famous brand that has its roots in the city.
Hurricane Shoals Park - You can swim in the river, visit the heritage village or enjoy a picnic at this large park near Maysville, which has the granite shoals of the North Oconee River as its centerpiece.
Lake Hartwell State Park - This park focuses on fishing, and you can see a display of vintage fishing equipment in the information center.
BMW Zentrum Museum - Based in Greer, the only BMW museum in North America, offers an excellent tour of the BMW assembly line and displays vintage cars, motorcycles and more.
Kings Mountain State Park - This beautiful state park in Blacksburg, SC, is ideal for hiking, and also boasts two fishing lakes.
Mint Museum Uptown - Charlotte's Mint Museum is a must-see for art lovers and houses outstanding collections of American and contemporary art.
World's Largest Chest of Drawers - Looming 36 feet above High Point, NC, this is unusual tourist attraction makes for a great photo.
Shirley Plantation - This historic site in Virginia dates back more than 400 years, and now teaches visitors about colonialism and slavery.
Edgar Allen Poe Museum - Richmond, VA, was the hometown of American writer and poet Edgar Allen Poe, so it's the perfect place to learn more about his life and works.
Hollywood Cemetery - This large cemetery near Richmond is the final resting place of two American presidents, James Monroe and John Tyler.
Kenmore Plantation - Built in the 1770s, this plantation house in Fredericksburg, VA is listed as a National Historic Landmark.
National Museum of the Marine Corps - This is the historical museum of the U.S. Marine corps located in Triangle, next to the Marine Corps Base Quantico. It has unique artifacts and exhibits showing Marines in action.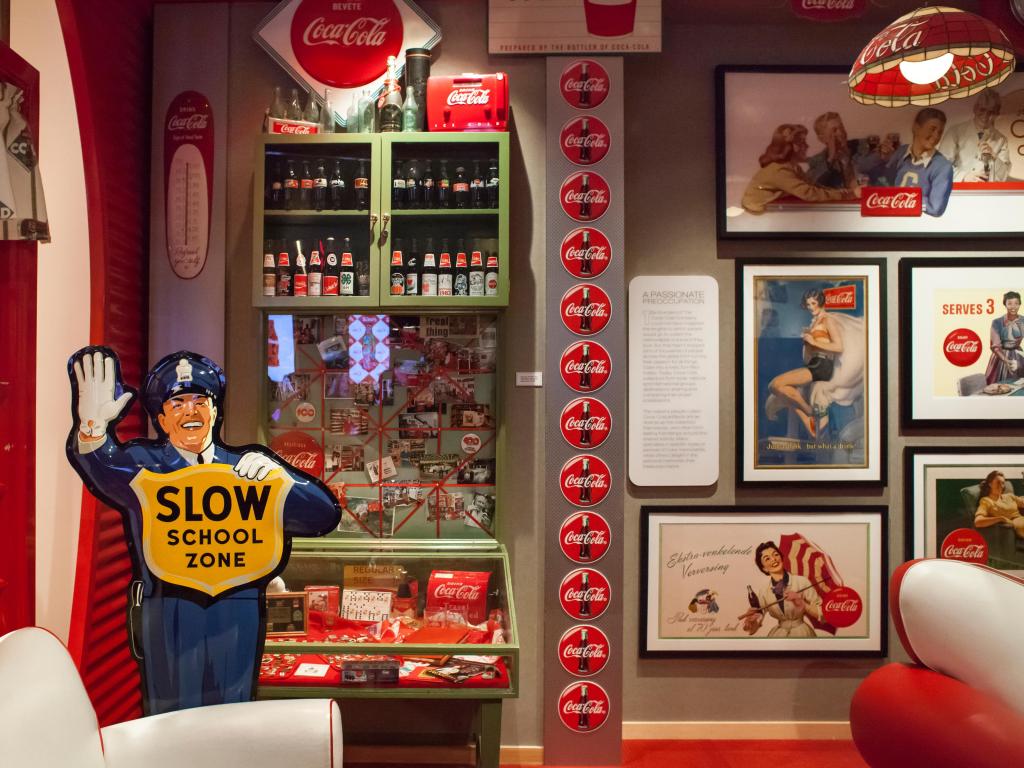 The Scenic Route
Little River Canyon National Preserve - This beautiful park features the deepest canyon east of the Mississippi and is surrounded by the scenic beauty of Lookout Mountain.
DeSoto Falls - Nestled within beautiful DeSoto State Park you'll find this gorgeous 104-foot waterfall. Take lunch and enjoy a meal with a view from the picnic area at the top of the Falls.
The Lost Sea Adventure - This experience includes a guided tour of Craighead caverns and The Lost Sea, America's largest underground lake.
Sunsphere - Built for the 1982 World's Fair, you can enjoy far-reaching views to the Great Smoky Mountains from the observation deck of this popular Knoxville attraction.
Smoky Mountain Alpine Coaster - Thrill-seekers should stop off in Pigeon Forge, where you can ride the second-largest downhill track in the United States.
Biltmore Estate - The Biltmore Estate is a historic country estate just outside Asheville and holds the record for being America's largest private home.
The Basilica of St Lawrence - This is one of Asheville's main spiritual and architectural landmarks. It was designed by the renowned Spanish architect Rafael Gustavino.
Lexington Glassworks - The Lexington Glassworks offer visitors an immersive introduction to glass blowing while enjoying local craft beer.
Doc's Rocks Gem Mine - This is a gemstone mining operation and museum where you can look for your own stones and fossils.
Cascade Falls - It's an easy hike to reach these beautiful cascading waterfalls just off the Blue Ridge Parkway, great for stretching your legs after a long drive.
Virginia Museum of Transportation - This interesting museum devoted to transportation is in Roanoke's century-old freight station. It has a great collection of steam, diesel, and electric locomotives.
Natural Bridge State Park - The 215-foot-tall limestone arch by the James River is a peaceful place to stop and admire the beautiful Virginia landscape.
Frontier Culture Museum - This is the biggest open-air living history museum in Shenandoah. It tells the story of how early immigrants have settled in the area.
Shenandoah National Park - Running for 105 miles through spectacular scenery that includes waterfalls, mountain views, and protected wilderness, this is the perfect place to hike.
Tomb of the Unknown Soldier - This historic monument in Arlington, VA is dedicated to deceased soldiers whose remains have not yet been identified.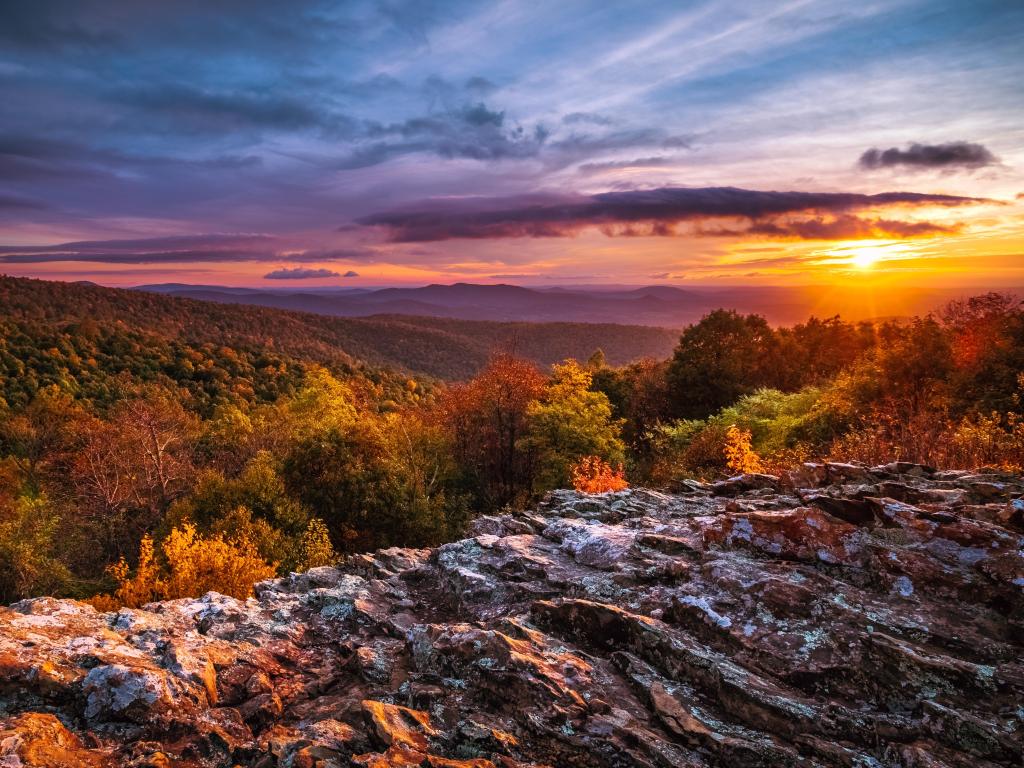 Best time to go on a road trip from Alabama to Washington DC
You can take a road trip from Alabama to Washington DC at any time of year, but since Washington DC can be very cold in winter and humid through the summer months, you might prefer to drive this route in either fall or spring.
Summer temperatures in Washington DC fluctuate between in the 80s and 90 degrees Fahrenheit. It's a great time to enjoy outdoor activities such as paddle boating in the Tidal Basin, cycling along the National Mall, or attending an outdoor concert.
DC Jazz Festival, which runs from August to September, is a particular summer highlight, and you can catch talks from a diverse range of authors and illustrators if you're in the city for the National Book Festival in August.
In contrast, winter in Washington DC typically brings colder weather, with temperatures ranging from the low 20s to mid-40s Fahrenheit. Snowfall is common but not usually extreme, and when it does snow, the city's iconic monuments and parks can look exceptionally beautiful.
Remember that while winter might be cold, Washington DC has many indoor attractions such as world-class museums where you can explore while also keeping warm.
January is also when you can visit the Washington Auto Show - a great way to end your road trip if you're as enthusiastic about your vehicle as the places it takes you to along the way.
If you're traveling on the Scenic Route in winter, check ahead for any road closures in winter. Although Shenandoah National Park stays open all year round, Skyline Drive can be closed temporarily due to snowfall.
In spring, temperatures in Washington DC generally range from the mid-40s to the mid-70s Fahrenheit. This is also the time when the famous cherry blossoms bloom, usually in late March or early April.
Fall in DC, with temperatures from the high 40s to the mid-70s Fahrenheit, is equally beautiful. You will find the city adorned with vibrant autumnal colors. If you're taking the Scenic Route, you'll be in for a treat as you travel through Shenandoah National Park, but be prepared for crowds as it's a popular day trip from the capital.