Road Trip from Birmingham, Alabama to Yellowstone National Park
Discover the best of the southern and midwestern US on this awesome road trip from Birmingham, Alabama to Yellowstone National Park. Starting in the Deep South and ending at one of the country's greatest national parks, you will journey through contrasting landscapes, stunning natural beauty, and interesting cities.
The 1,990-mile road trip from Birmingham, Alabama to Yellowstone National Park takes around 30 hours to drive. Highlights are Mount Rushmore, Nashville, St Louis, Memphis, Kansas City, Denver, Badlands National Park and Bridger-Teton National Forest.
Read on to find out the best routes, times to travel, and things to see along the way on this epic road trip from Birmingham, Alabama to Yellowstone National Park.
How far is Yellowstone National Park from Birmingham, Alabama, and how long will the road trip take?
Comparison of road trip routes between Birmingham, Alabama and Yellowstone National Park

| Route | Distance | Driving Time |
| --- | --- | --- |
| The Mount Rushmore Route | 1,990 miles | 31 hours |
| The Denver Route | 1,830 miles | 29 hours |
Both of the routes we have devised for this trip are of similar length and each features vibrant cities, great scenery, and some awesome national parks and forests.
The Mount Rushmore Route is the slightly longer of the two, at 1,990 miles and with a direct driving time of 31 hours. This route extends through rural Tennessee and Missouri. You will also get to spend some time exploring South Dakota and Wyoming.
Meanwhile, the Denver Route is 1,830 miles and takes around 29 hours to drive, non-stop. This route runs south of the Mount Rushmore Route, taking you into Mississippi and through Arkansas before crossing Kansas and on into Colorado and Wyoming.
For both routes, we would suggest planning a 6 or 7-day road trip to enjoy all the highlights. However, the shortest amount of time needed for this trip would be about 4 or 5 days, as there is quite a lot of interstate driving on these routes.
Best road trip route from Birmingham, Alabama to Yellowstone National Park
The Mount Rushmore Route offers the chance to visit this iconic landmark, as well as to experience the lively cities of Nashville and St. Louis. This is also the best choice if you would like to enjoy a lengthy stretch in South Dakota, including the Black Hills.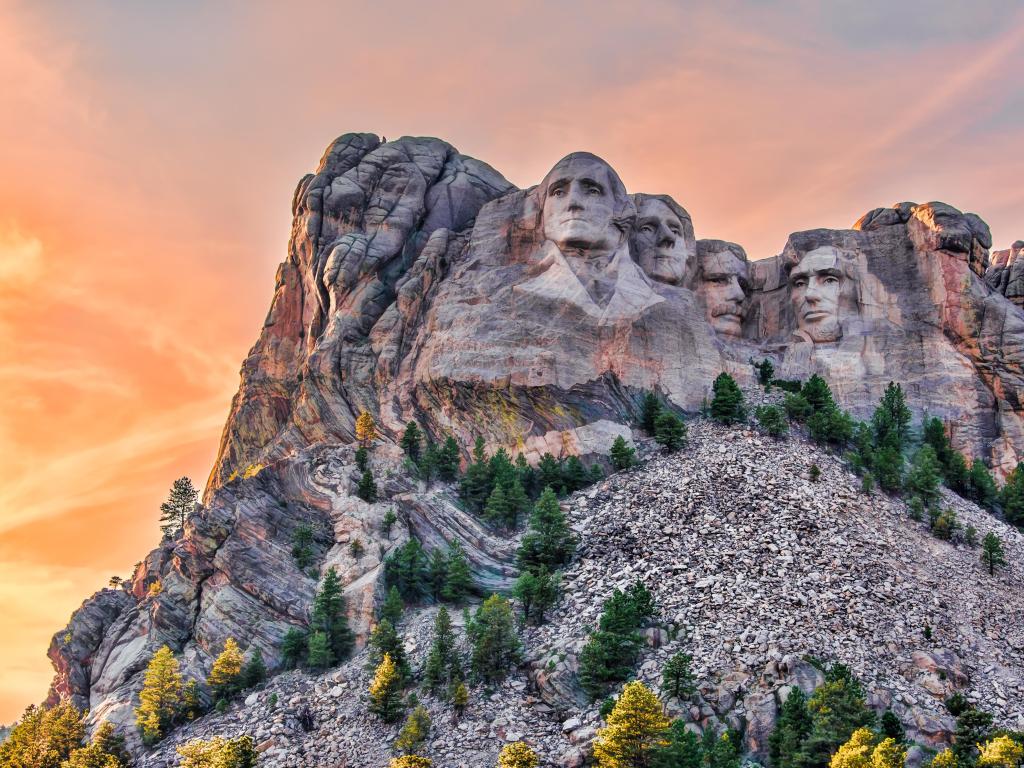 However, if Mount Rushmore is not on your must-see list, the Denver Route offers the opportunity to explore the music-infused cities of Memphis and Kansas City. You also get to enjoy time in the "Mile High City," Denver, which is the gateway to the Rockies.
The Mount Rushmore Route
Leave Birmingham via Interstate-65 (I-65) North. Cross the Tennessee River and, shortly after, enter the state of Tennessee. Continue on I-65 North to Nashville.
Follow I-24 West out of Nashville and enjoy the drive through rural Tennessee and into Kentucky. Cross the Ohio River and enter Illinois. Pass through Shawnee National Forest as you continue north.
Pick up I-57 North and continue on, past Rend Lake. Just beyond Mount Vernon, take I-64 West all the way to St Louis, where you'll cross the Mississippi River and enter Missouri.
Leave St Louis via I-64 West and cross the Missouri River. Just past Lake St Louis, drive north on US-16, passing Cuivre River State Park. Pick up US-36 and continue west. Bypass Kansas City and instead head north, crossing the Nebraska state line as you continue on to Omaha.
From here, drive north once more, for Sioux City and Sioux Falls, entering South Dakota along the way.
Leave Sioux Falls via I-90 West for Rapid City, maybe stopping along the way to visit Badlands National Park. From Rapid City, it's a short drive to Mount Rushmore and Black Hills National Forest.
From here, drive west, crossing into Wyoming and passing through Thunder Basin National Grassland.
At the town of Casper, pick up US-26 West. Pass by Grand Teton National Park and Bridger Teton National Forest on your way to your destination, Yellowstone National Park.
The Denver Route
For this route, leave Birmingham on I-22 West. Cross the Mississippi state line and pass through Holly Springs National Forest. Continue on to Memphis, crossing into Tennessee along the way.
Leave Memphis and cross the Mississippi River as you enter Arkansas. Continue north through the state. At Mammoth Spring, cross into Missouri. Pick up US-63 North and pass by Mark Twain National Forest as you drive towards Springfield. Head north from Springfield for Kansas City.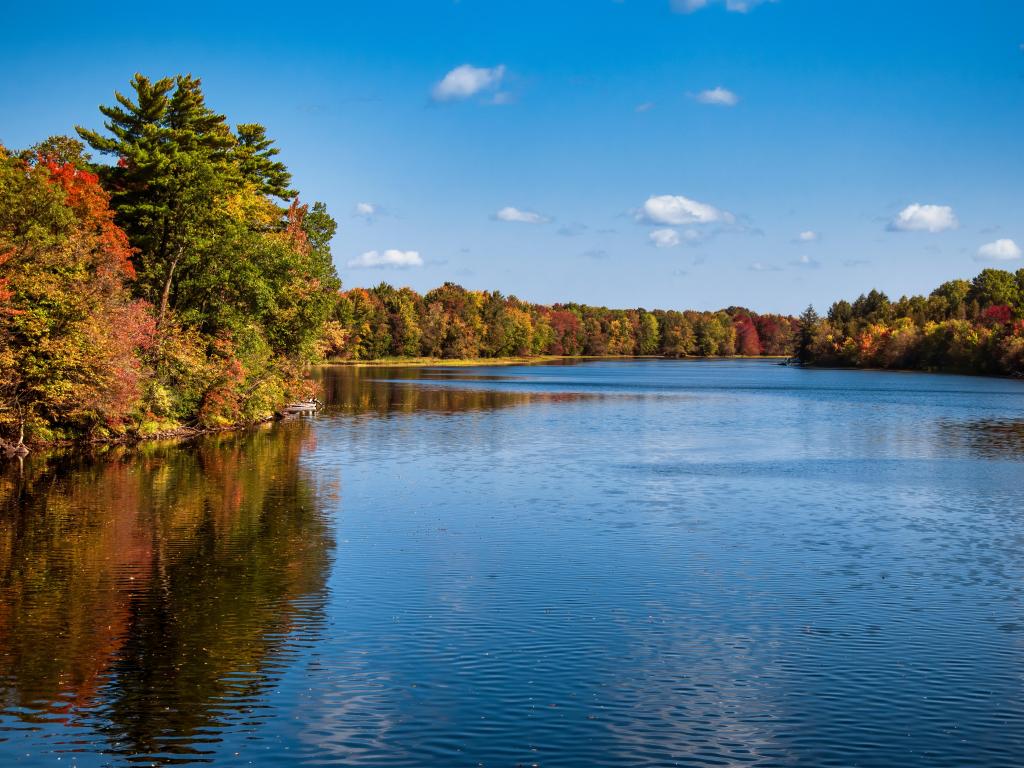 Leave Kansas City, driving west into Kansas on I-70. Cross the state, enjoying the rural scenery, before entering Colorado. Stay on I-70 West all the way to Denver.
Drive north from Denver, passing Boulder and Fort Collins. You may wish to spend time in this area exploring Rocky Mountain National Park or Arapaho and Roosevelt National Forests.
Cross the Wyoming state line and, at Laramie, pick up I-80 West. Pass by Medicine Bow-Routt National Forests, then take US-287 North.
As with our other route, pass by Grand Teton National Park and Bridger Teton National Forest before reaching Yellowstone National Park.
Best places to stop between Birmingham, Alabama and Yellowstone National Park
There are plenty of worthy overnight stops on each of our routes. We've picked out overnight stops that offer the perfect excuse to take a lengthy break from the road. Continue reading to find out our top recommendations for where to stay.
A stylishly artistic stay in St Louis
Our suggestion for an overnight stop on the Mount Rushmore Route is St Louis, which comes about a third of the way into the trip. St Louis has a vibrant blues scene and is a great city for sports fans, with lots of professional teams, including the St Louis Cardinals.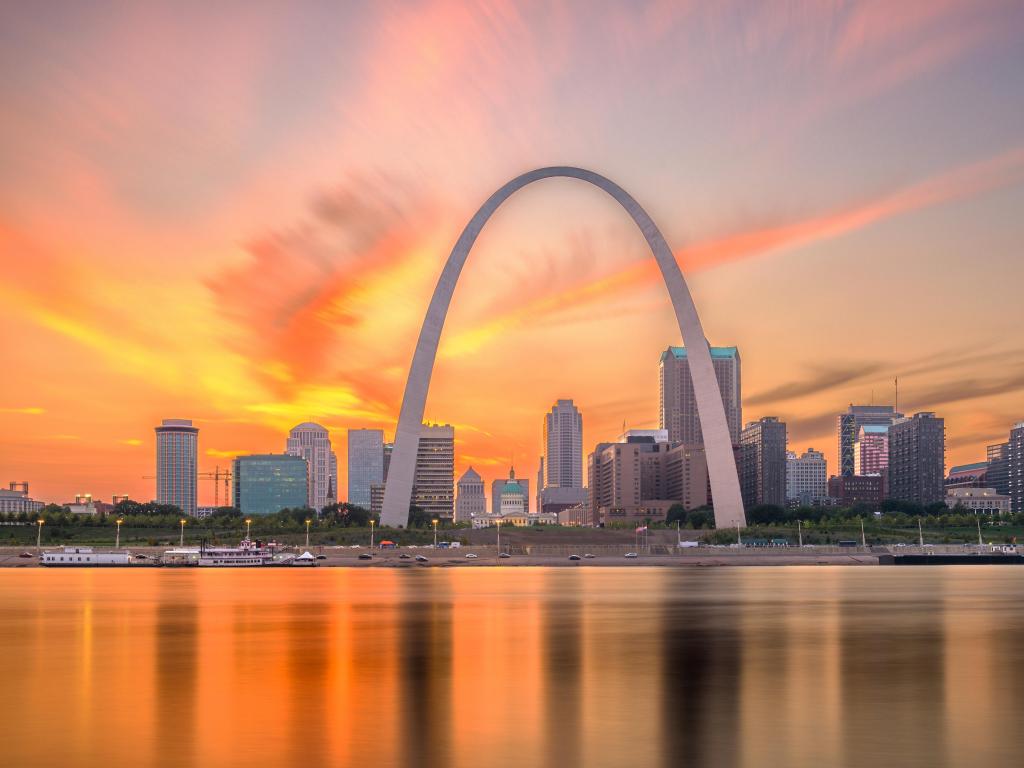 While you're here, be sure to visit the 630-foot-high Gateway Arch, the tallest man-made monument in the US, which is dedicated to Thomas Jefferson and the expansion of the West.
Other key attractions include the Basilica of Saint Louis, with its beautiful interior, and Laclede's Landing, which features historic buildings, restaurants, bars, and cobblestoned streets.
For a stylish and art-inspired stay in the city, we highly recommend the striking, boutique Angad Arts Hotel. Look forward to a restful night in one of the unique and well-equipped guestrooms, each decorated in one of four bold colors, meant to inspire a specific mood.
You can also browse the on-site galleries, featuring art collections by local artists. Amenities include a fitness center and a restaurant and bar, with evening entertainment.
The hotel is well-located for the St Louis Aquarium, City Museum, and the St Louis Science Center. For green space, you can head to peaceful Strauss Park and Ellen Clark Sculpture Park. Meanwhile, there are several theaters and art galleries on the doorstep.
Luxury in the heart of Denver
Our choice on the Denver Route is the "Mile High City" itself, which you will reach about two-thirds of the way into your road trip. Known as the gateway to the Rocky Mountains, Denver is surrounded by natural beauty and is close to some great ski resorts.
The city also offers great shopping, dining, and cultural highlights. Be sure to visit Larimer Square, a historic shopping district, or enjoy a show at the renowned Denver Performing Arts Complex. Baseball fans can watch the Colorado Rockies in action at Coors Field.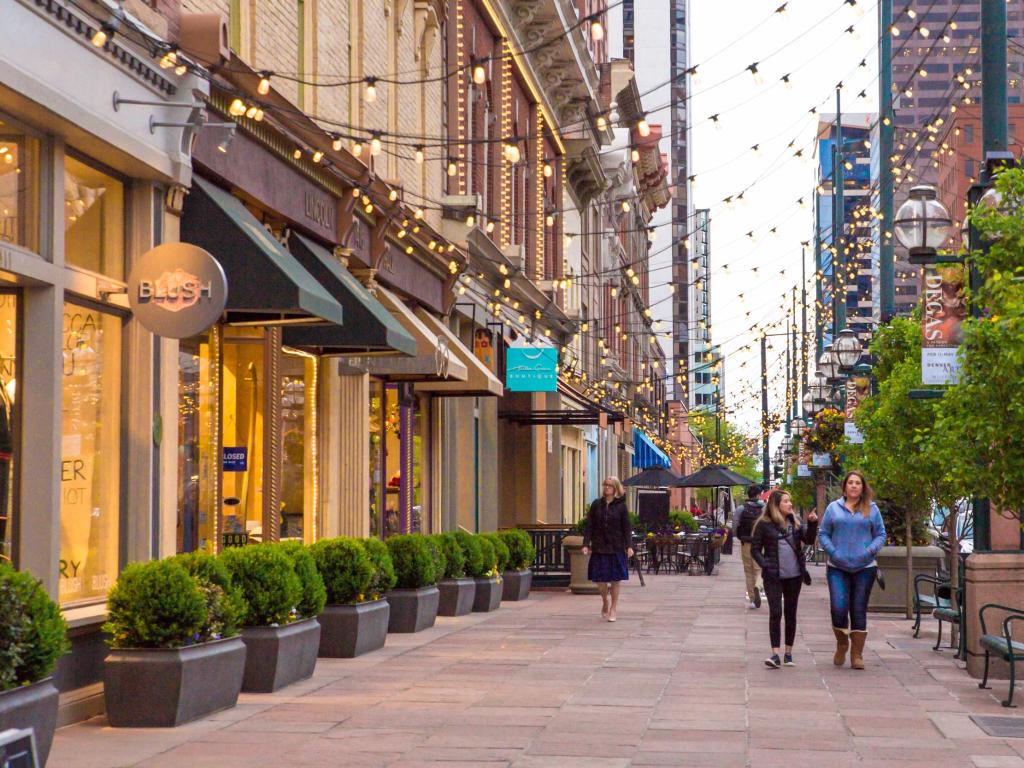 Also worth a visit are the Denver Art Museum, which features seven floors of exhibits, and the 23-acre Denver Botanic Gardens, with its sunken amphitheater.
For a luxurious break from driving, the elegant Four Seasons Hotel Denver offers rooms with stunning mountain or city views, unbeatable amenities such as a fabulous rooftop swimming pool and a full-service spa as well as boasting a stellar location.
Larimer Square and Denver Performing Arts Complex are a short walk away, with the entrance to Rocky Mountain National Park about an hour's drive.
When you are done exploring the city, head back to the hotel to enjoy delicious tapas, cocktails, and live music (on selected days), visit the chic EDGE Lounge, or dine at EDGE Restaurant & Bar to enjoy locally sourced ingredients in an upscale setting.
Where to stay when you reach Yellowstone National Park
Accommodation options are limited inside the park. However, there are some convenient hotels close by. Our recommendation is the cozy and rustic Bentwood Inn.
Located about an hour from the park's entrance, this charming hotel is also a great base for exploring Grand Teton National Park and Bridger-Teton National Forest.
The hotel offers spacious and luxurious cabin-style guestrooms, each with a private patio and fireplace or a balcony. Enjoy free parking and a complimentary breakfast each morning, with additional eating and drinking options available in the nearby town of Wilson.
Things to see on a road trip from Birmingham, Alabama to Yellowstone National Park
There is so much to see and do on both our routes. Here is just a selection of highlights that you can look forward to on this epic road trip.
Both routes
South Pass City State Historic Site, Wyoming - At this restored Old West mining town, you can take a tour or enjoy various activities. Open seasonally.
Granite Hot Springs, Wyoming - Enjoy a stop at these hot springs, which remain at a toasty 100 degrees Fahrenheit, and admire the views of rock formations and tall pines.
Bridger-Teton National Forest, Wyoming - Adjacent to Yellowstone, this 3.4-million-acre forest is certainly worth a visit, offering great hiking and wildlife spotting.
Jackson Lake Dam, Wyoming - Built in 1916, this dam offers superb views across Jackson Lake and the Grand Teton mountains.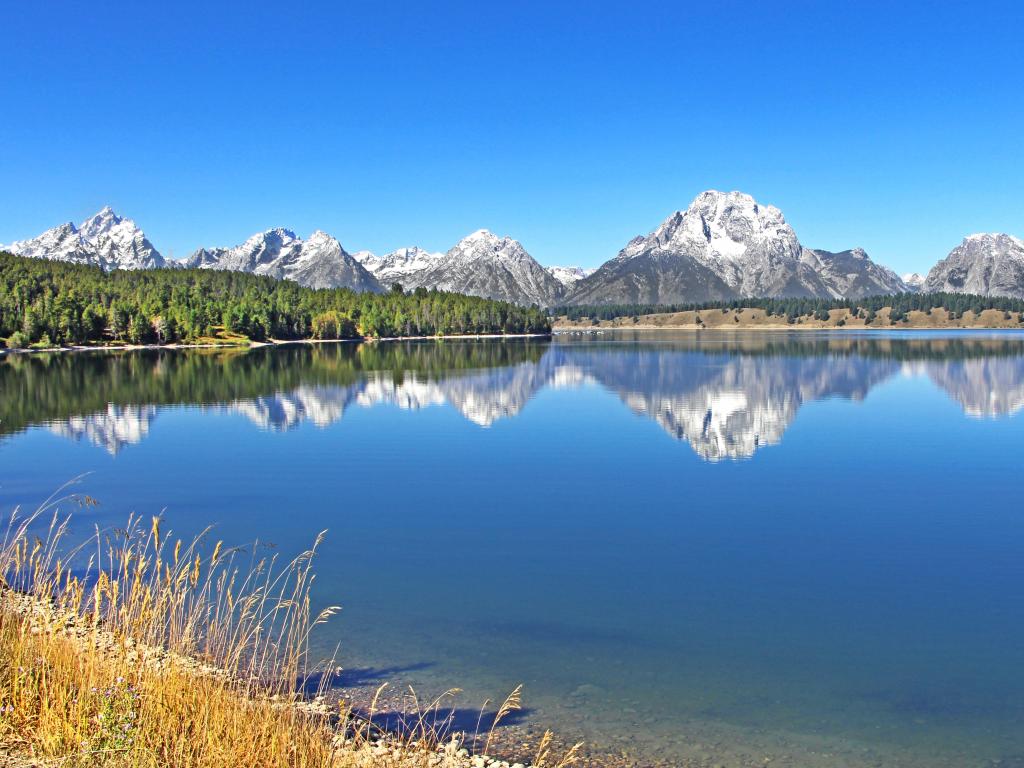 The Mount Rushmore Route
Tennessee Aquarium, Tennessee - Take an hour's detour off the route to Chattanooga to explore this interesting aquarium. Located along the Tennessee River, it houses a variety of marine life, as well as birds and butterflies.
Sam Davis Home, Tennessee - Just outside of Nashville, this former plantation home of a Confederate Civil War soldier was built in 1810 and now features historic exhibits.
Superman Statue, Illinois - Stop off to snap a picture at this quirky roadside exhibit in Metropolis, featuring a two-ton bronze statue of Superman.
Kaskaskia Dragon, Illinois - More roadside quirkiness with this impressive dragon statue that's located about 45 minutes off-route in Vandalia.
Big Joel's Safari Petting Zoo & Educational Park, Missouri - This zoo and educational park just outside of St Louis features a variety of animals including bison, camels, and zebras.
Butterfly House & Aquarium, South Dakota - Located near Sioux Falls, this popular attraction is home to tropical butterflies, an aquarium, and interactive Pacific tide pools with sea urchins and other invertebrates.
The World's Only Corn Palace, South Dakota - Devoted to all things corn-related, this interesting attraction offers tours and features Moorish Revival-style corn murals.
Akta Lakota Museum & Culture Center, South Dakota - Dedicated to the Lakota People, this center offers the opportunity to learn more about Native American heritage.
Skeleton Man Walking Skeleton Dinosaur, South Dakota - Another photo opp awaits at this roadside attraction; a sculpture featuring a skeleton taking its dinosaur skeleton pet for a walk.
Badlands National Park, South Dakota - Take a break from the road to marvel at the stunning geological formations throughout this national park, which extends across 200,000+ acres.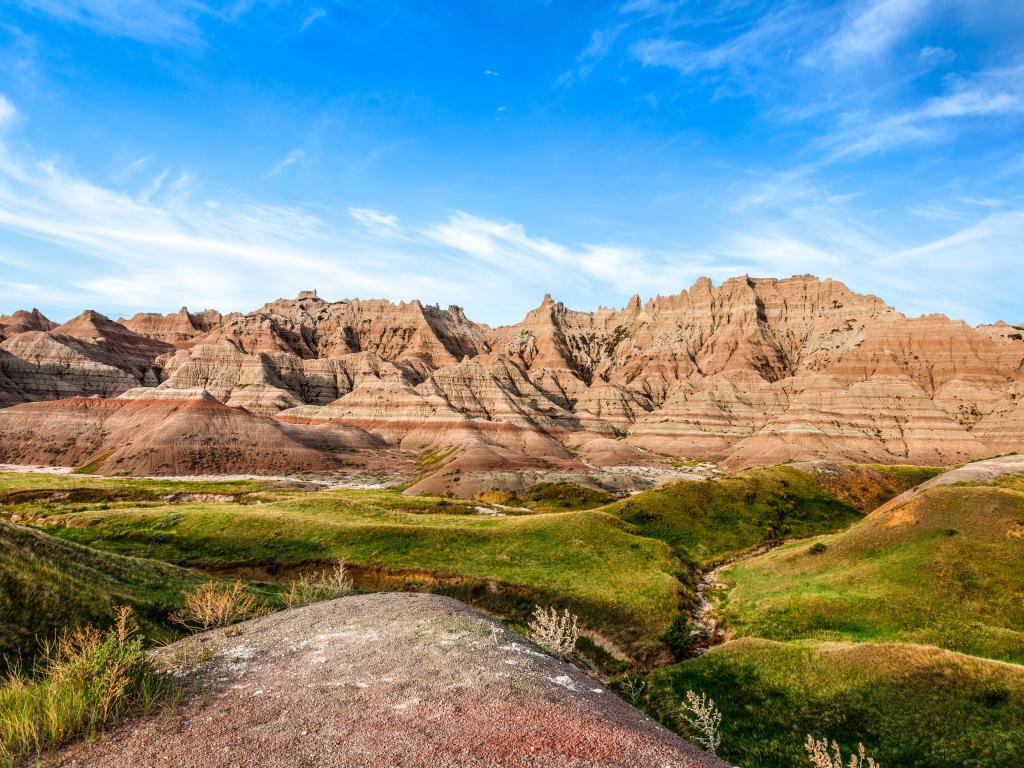 The Denver Route
Village Creek State Park, Arkansas - Just outside Memphis, this 7,000-acre state park boasts green forests, a golf course, and two lakes, which are perfect for swimming and canoeing.
Bull Shoals Caverns, Arkansas - Located in the Ozark Mountain range, the caverns contain stalactites, stalagmites, graptolites, columns and more. Take a tour and be sure to drop by the gift shop for some unique souvenirs.
Springfield, Missouri - Spend some time in this charming small town, which features a Discovery Centre and a collection of unique caverns.
Route 66 Museum, Missouri - One of many museums dedicated to the famous highway, this one is about an hour's detour from the route but well worth the trip to view the artifacts.
Spinney Mountain State Park, Colorado - Also worth the detour, in this case about 30 minutes, the park features a geyser that majestically erupts 70 feet into the air, once an hour.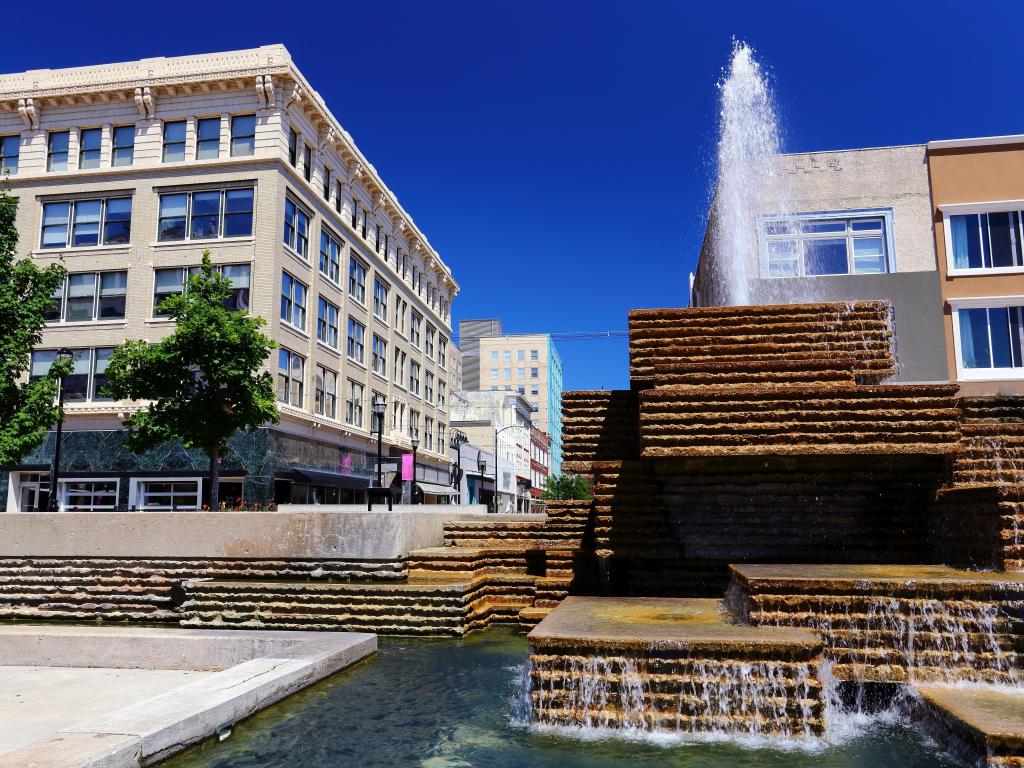 Best time to go on a road trip from Birmingham, Alabama to Yellowstone National Park
Yellowstone National Park is stunning year-round, with each season offering visitors a unique experience. It is good to note that this park stays open throughout the year, so you can visit any time of your choosing.
Summer is the park's busiest season. However, at 3,500 square miles, you are still likely to find a quiet spot or two in the park! Expect temperatures of up to 76 degrees Fahrenheit with mostly clear skies.
Winter sees fewer visitors and a beautiful snowy landscape. However, parts of the park may close, with possible temperatures of -15 degrees.
The winter months might also affect road conditions along parts of both our routes, such as in South Dakota, Wyoming and the Denver area. We suggest checking the travel advisories before setting off.
Spring and fall are great seasons to visit Yellowstone. During spring, enjoy the baby animals and witness the park coming back to life after the winter freeze. Meanwhile, fall offers the chance to see the colorful foliage.
Visitor numbers are lower in these seasons than during the summer, with temperatures between 11 and 66 degrees Fahrenheit.
Finally, you might wish to plan your trip to take advantage of one of the five designated days each year when entry to all U.S. national parks is free. Yellowstone also waives its fees a couple of times a year to encourage more people to visit. Check the website for the forthcoming dates.