Road Trip from Asheville to Savannah
Discover all that the beautiful states of South Carolina and Georgia have to offer on this stunning road trip from Asheville all the way down to the historic city of Savannah, a gorgeous port city known for its charming historic district, southern-style architecture and vibrant arts scene.
The 330-mile road trip from Asheville to Savannah will take about 7 hours to drive. Notable sights en route are Charlotte, Seneca, Augusta, Columbia, Charleston, Hilton Head Island, Lake Hartwell State Park, South Carolina State Museum and quirky Peachoid.
Keep reading to discover all that awaits you on this fabulous and attraction-filled road trip!
How far is Savannah from Asheville, and how long will the road trip take?
Comparison of road trip routes between Asheville and Savannah

| Route | Distance | Driving Time |
| --- | --- | --- |
| The Direct Route | 330 miles | 6 hours 45 minutes |
| The Charlotte Route | 470 miles | 8 hours 30 minutes |
The Direct Route will take you about 6 hours and 45 minutes to drive, covering just over 330 miles, though this time doesn't include any stops or breaks for stretching.
The Charlotte Route is slightly more leisurely and relaxed, crossing about 470 miles over the span of about 8 hours and 30 minutes. While you could make either of these journeys in a day, we think it's best to plan at least one overnight stop.
Our two suggested routes for this road trip from Asheville to Savannah each offer something unique when it comes to attractions and are best enjoyed over a period of 3-4 days to get the most out of your journey.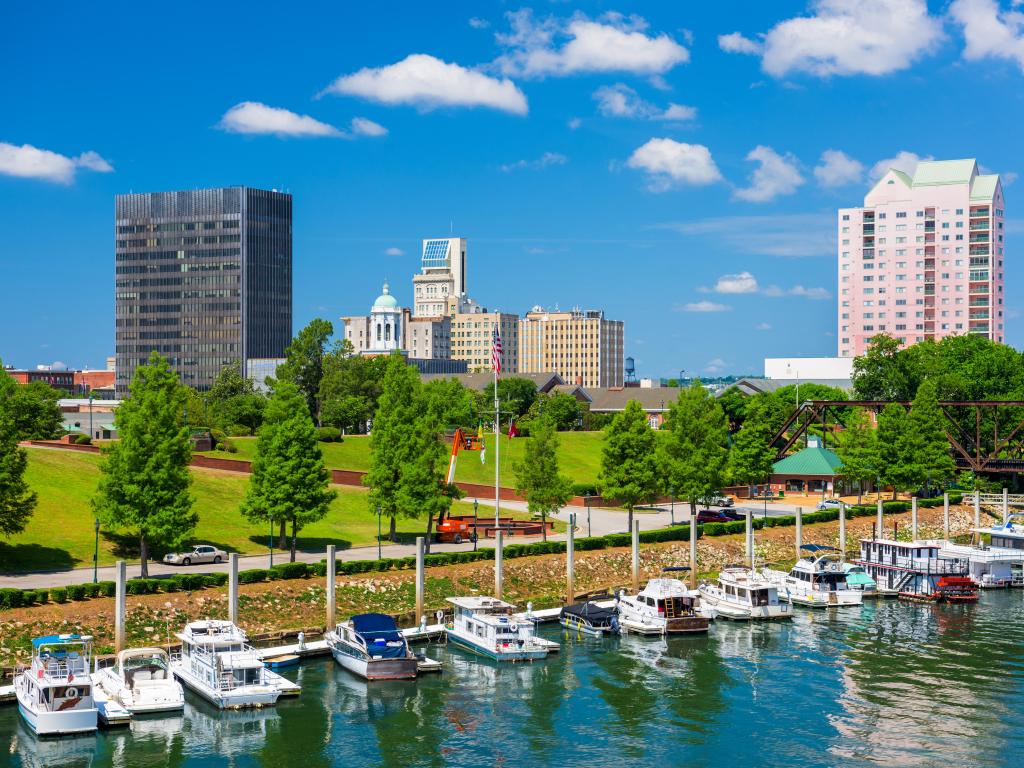 Best road trip route from Asheville to Savannah
We've got two routes on offer for this road trip, each with its own set of unique characteristics for you to enjoy during your travels.
If you're looking to get to Savannah quickly and without too many stops, we suggest our Direct Route, a beautiful nature-forward route that takes you through the gorgeous forests of South Carolina with only two stops: Seneca and Augusta, GA.
This route will take you through beautiful mountains and get you to Savannah in record time.
You could also opt for our Charlotte Route. Slightly longer and more leisurely, the Charlotte Route is a city-forward route (though you won't be lacking for nature sights on this one either!) that stops in Charlotte, Columbia and Charleston, as well as beautiful Hilton Head Island.
This route is especially great for those looking to get a taste of the Atlantic Coast. If you'd like to learn more about how to get to Hilton Head Island, here is our detailed guide.
The Direct Route
To start, head south from Asheville towards Seneca via Interstate 26 (I-26) S, where you can enjoy a leisurely stroll around the city's historic downtown or explore nearby Lake Keowee. Along the way, you'll pass the DuPont State Recreational Forest, a great spot to stop and rest.
Continuing on from Seneca, you can take SC-59 to Augusta, which is located just a short drive away, offering plenty of opportunities to explore its rich history and stunning architecture.
Once you've taken in all that Augusta has to offer, continue on towards Savannah, passing the Savannah National Wildlife Refuge as you enter the city via GA-21.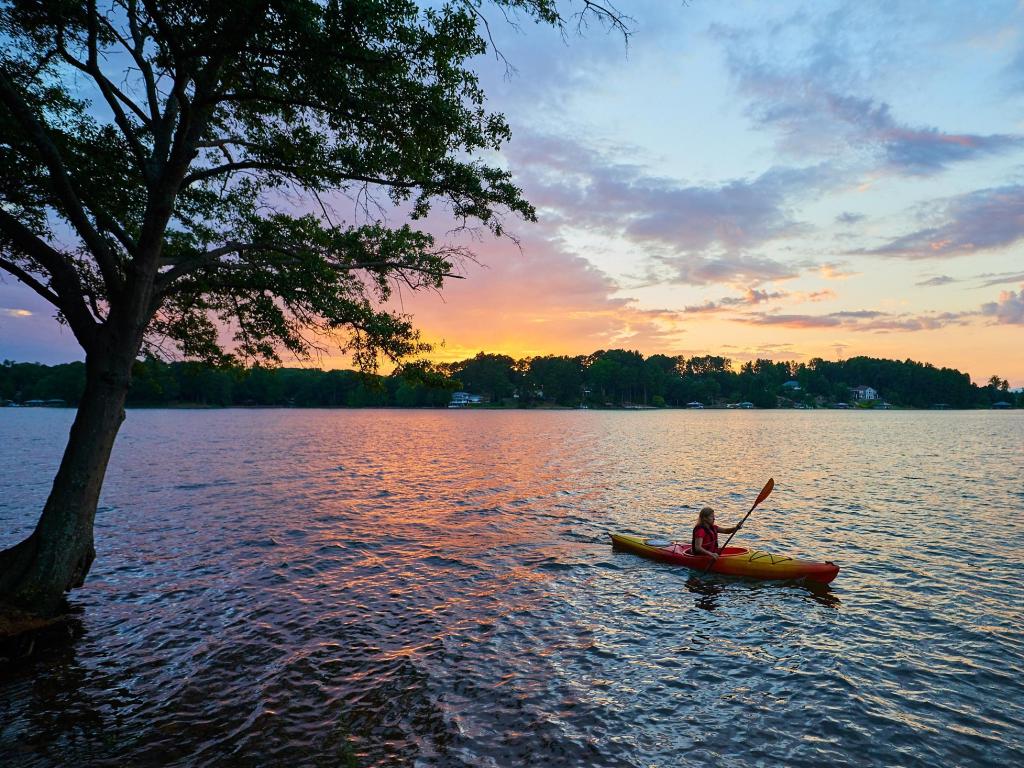 The Charlotte Route
Getting to Savannah via our Charlotte Route is relatively simple, so you won't have to worry about staying glued to your directions along the way.
Start by exiting Asheville via I-26 towards Hendersonville. From there, you can take US-25 South and then I-85 South all the way to Charlotte.
Once you've explored this stunning city, exit it via I-77 South towards Columbia. You can essentially follow this route all the way down to Columbia, a beautiful city with tons of popular attractions to visit.
From there, head to Charleston via I-26 – it should take you no more than a couple of hours to get down to the coast, where you can enjoy beautiful views of the Atlantic Ocean.
Next stop is Hilton Head Island, located just south of Charleston via the US Highway 17. Stay here or a night to enjoy the beautiful golf courses and luxury hotels before hoping back on route and making your way to Savannah, a mere half-hour away.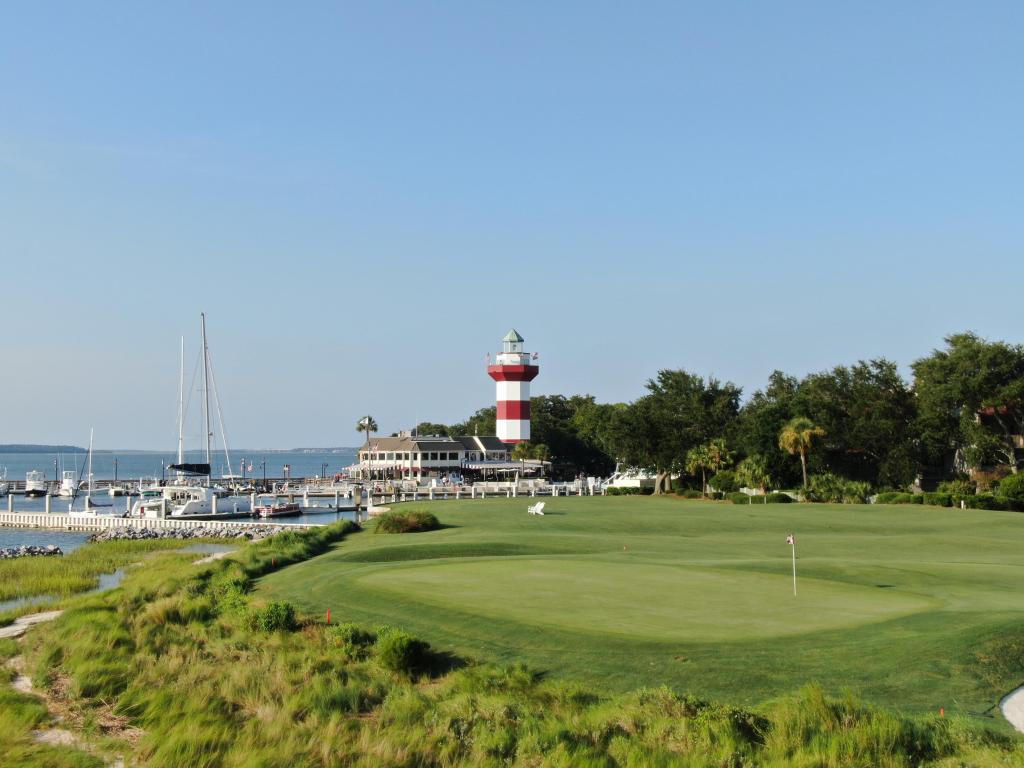 Best places to stop between Asheville and Savannah
You'll definitely want to stop somewhere between Asheville and Savannah to rest up and enjoy all that the cities along the way have to offer. Check out some of our choices for stopping points below.
Take a relaxing stroll in Augusta
Situated on the banks of the Savannah River, Augusta is a charming city that offers a perfect blend of history, culture, and nature—it's also one of the highlights on the Direct Route, located about 4 hours from Asheville.
One of the most notable attractions in Augusta is the Augusta Canal National Heritage Area, where you can take a boat tour and learn about the canal's role in the city's industrial past.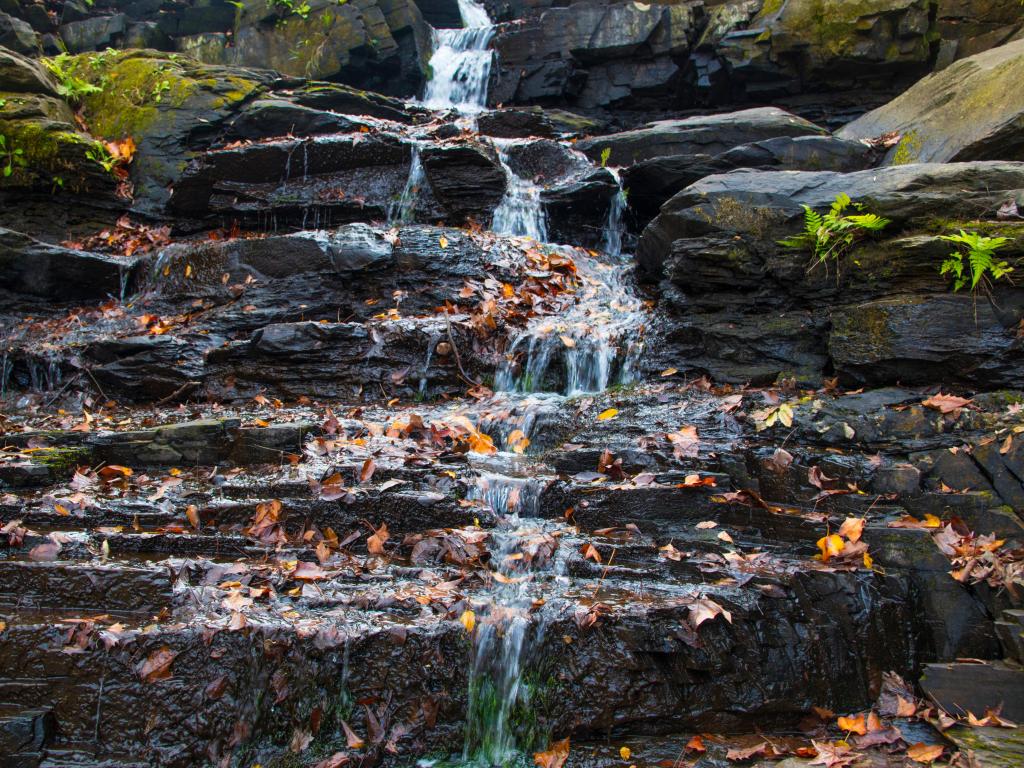 If you're a golf enthusiast, Augusta is also home to the iconic Augusta National Golf Club, where the iconic Masters Tournament is held each year.
For those who enjoy spending time outdoors, Augusta boasts several beautiful parks and nature preserves, including the Phinizy Swamp Nature Park, the Savannah Rapids Park, and the Augusta Riverwalk.
You can also take a stroll down the historic Augusta Canal Trail or enjoy a picnic at the beautiful Pendleton King Park.
Of course, you'll need somewhere to stay during your visit, and we recommend the Augusta Marriott at the Convention Center. Located just steps away from the Augusta Convention Center and the scenic Riverwalk, this hotel is perfect for guests looking to attend events or explore the city's local attractions.
The rooms are elegantly furnished and feature plush bedding and modern amenities to provide you with the ultimate comfort and convenience. You can also indulge in the hotel's on-site restaurant, boasting a delicious menu featuring local cuisine and handcrafted cocktails.
For those looking to stay active, the hotel offers a state-of-the-art fitness center and an outdoor pool, perfect for a refreshing swim after a long day.
Enjoy the urban vibes of Charlotte
There are plenty of reasons to consider staying in Charlotte for at least one night. This beautiful city makes for a convenient halfway point along the Charlotte Route with its vibrant nightlife, delicious restaurants, and stunning natural scenery.
This stunning city is known for being a financial and economic hub in the US and is home to the second largest banking center in the States after New York City.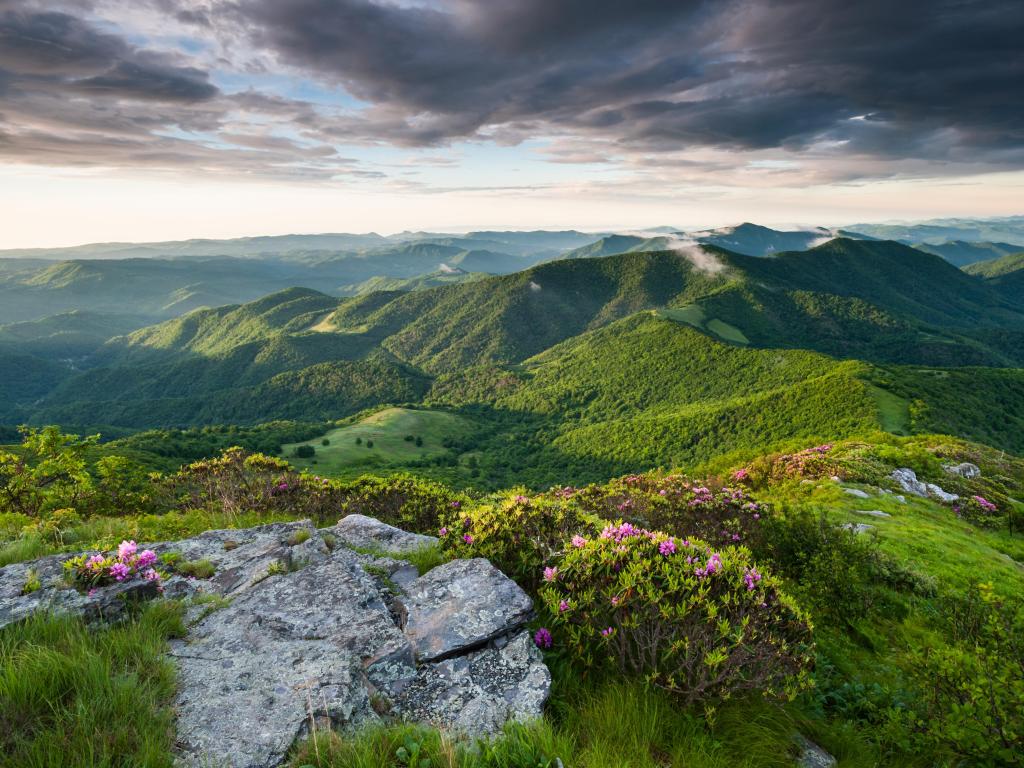 Charlotte also boasts an active motorsports industry, and a vibrant arts and culture scene. Best of all, it's close to the beautiful Appalachian Mountains where you can enjoy tons of outdoor activities.
If you're visiting Charlotte, make sure to stop by the NASCAR Hall of Fame, a must-see museum for racing fans offering fascinating exhibits about the sport.
For those who love science, check out the Discovery Place Science Museum, which boasts an IMAX theater and rainforest with live animals. The US National Whitewater Center offers tons of opportunities for outdoor sports like whitewater rafting and kayaking, if that's your thing.
When it comes to finding a place to stay, look no further than The Ivey's Hotel. This hotel offers a range of amenities to ensure you have a comfortable and enjoyable stay, including a complimentary continental breakfast served daily, a fitness center, and a full-service spa for relaxation and wellness.
Guests can also enjoy fine dining at Sophia's Lounge and The Library Lounge, serving cocktails and light bites. Highly rated and conveniently located close to tons of attractions and restaurants, the Ivey also offers easy access to the highway, making it a breeze to get back on the road in the morning.
Where to stay when you reach Savannah
Nestled on the banks of the Savannah River in Georgia, the JW Marriott Savannah Plant Riverside District is a luxurious and unique hotel that combines historic charm with modern amenities.
Once a power plant, the hotel has been beautifully renovated to feature stunning contemporary design elements while still preserving its rich history. Guests can enjoy spacious rooms with high ceilings, elegant furnishings, and breathtaking views of the river or city.
The hotel also boasts an impressive array of dining options, including a rooftop bar and lounge with panoramic views of the Savannah skyline. If you're looking for relaxation, indulge in a spa treatment at the hotel's full-service spa, or take a dip in the outdoor pool with a cabana bar.
Best of all, the JW Marriott Savannah Plant Riverside District is conveniently located within walking distance of the city's many attractions, including historic sites, museums, and shopping districts. We can't think of a better place to stay while visiting this stunning city.
Things to see on a road trip from Asheville to Savannah
You won't be short of beautiful things to see on both routes for this trip from Asheville to Savannah. Check out some of our favourite on-route stops below.
The Direct Route
Seneca, SC - Located in the foothills of the Blue Ridge Mountains, Seneca is a charming town rich in history, natural beauty, outdoor recreation, and friendly southern hospitality.
Lake Hartwell State Park - There are abundant opportunities for boating, fishing, and hiking along the stunning shores of Lake Hartwell at this state park.
Laurel and Hardy Museum - Located approximately an hour off-route, the Laurel and Hardy Museum offers screenings of the iconic comedy duo's well-known films, allowing visitors to delve into their lives.
Redcliffe Plantation State Historic Site - This museum, situated on a historic plantation, is dedicated to showcasing and exploring 19th-century Southern culture, including the legacy and history of slavery in America.
Splash in the Boro Waterpark - Splash in the Boro Waterpark offers visitors a chance to take a swim in its wave pool, lazy river, and flow rider, among other attractions. It is open from the third weekend in May until Labor Day in September.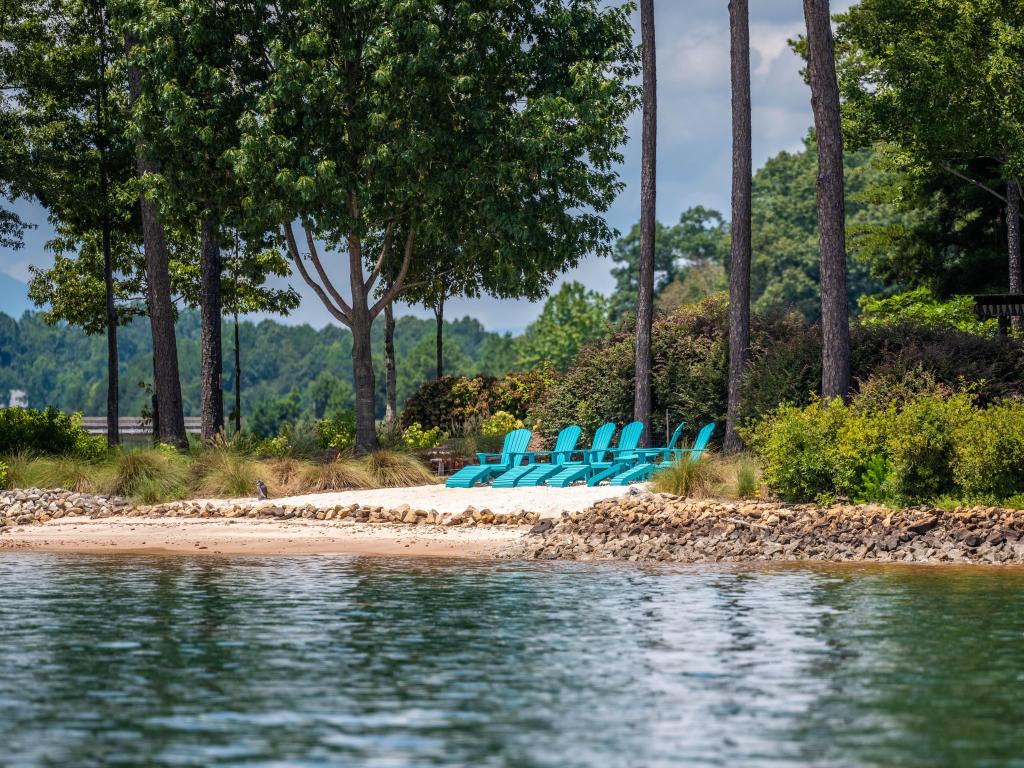 The Charlotte Route
Kings Mountain State Park - Explore this breathtaking natural area that includes hiking and equestrian trails, scenic lakes, and a replica of a 19th-century farm.
Adventure Landing Gastonia - The whole family can have a blast at this amusement park, which features baseball/softball batting cages, mini-golf, and an extensive collection of arcade games.
Peachoid - A short distance off the route is a renowned roadside attraction: a 135-ft tall water tower that looks like a giant peach.
Camden Archives and Museum - About a 30-minute drive off the route is a local history museum with exhibits showcasing Indigenous artifacts and genealogical records.
Columbia Museum of Art - Located in downtown Columbia, this museum boasts an impressive collection of contemporary and historical art, offers tours, and hosts fascinating temporary exhibits.
South Carolina State Museum - Housed in a former textile mill across four floors, this contemporary museum has exhibits on a range of topics including art, nature, history, and science & technology.
Santee State Park - Situated along the shores of Lake Marion, this well-maintained state park has lakeside trails and picnic areas.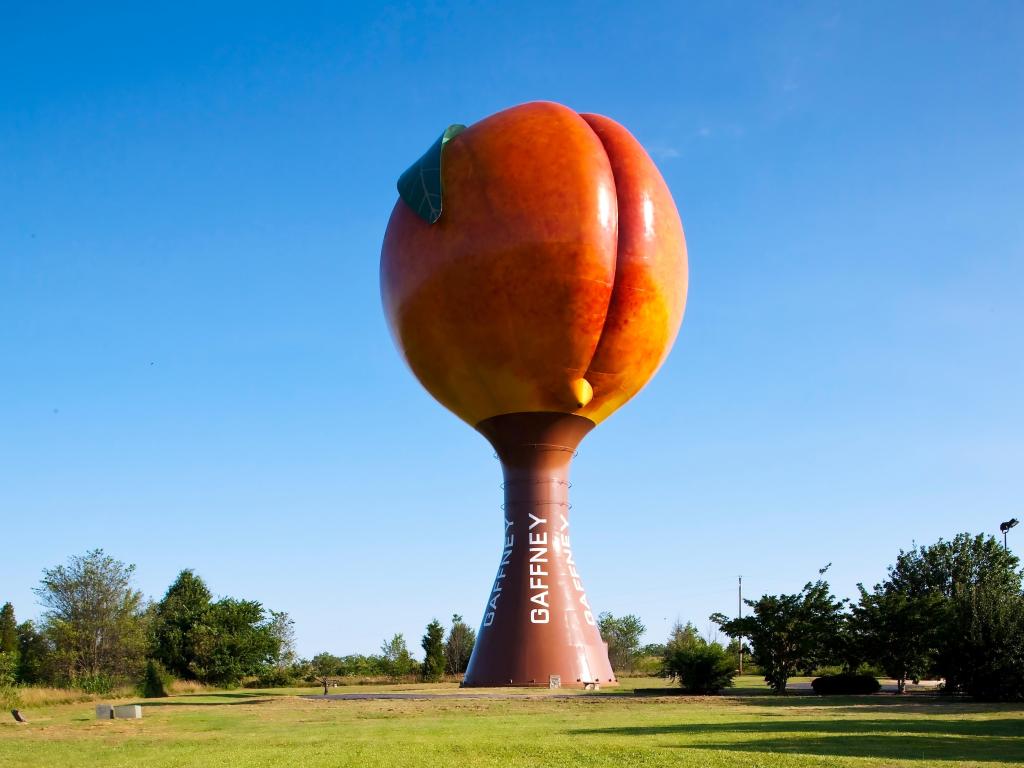 Both Routes
Chimney Rock State Park - Enjoy breathtaking panoramic views from this iconic rock located within a state park that also features waterfalls and hiking trails.
Wheels Through Time Motorcycle - This museum, spanning a massive 38,000 square feet, showcases over three hundred rare motorcycles and offers interactive and educational exhibits.
Savannah Wildlife Refuge - Positioned on the Georgia-South Carolina border and just outside of Savannah, this 29,000-acre refuge includes a visitor center and a 4-mile wildlife drive.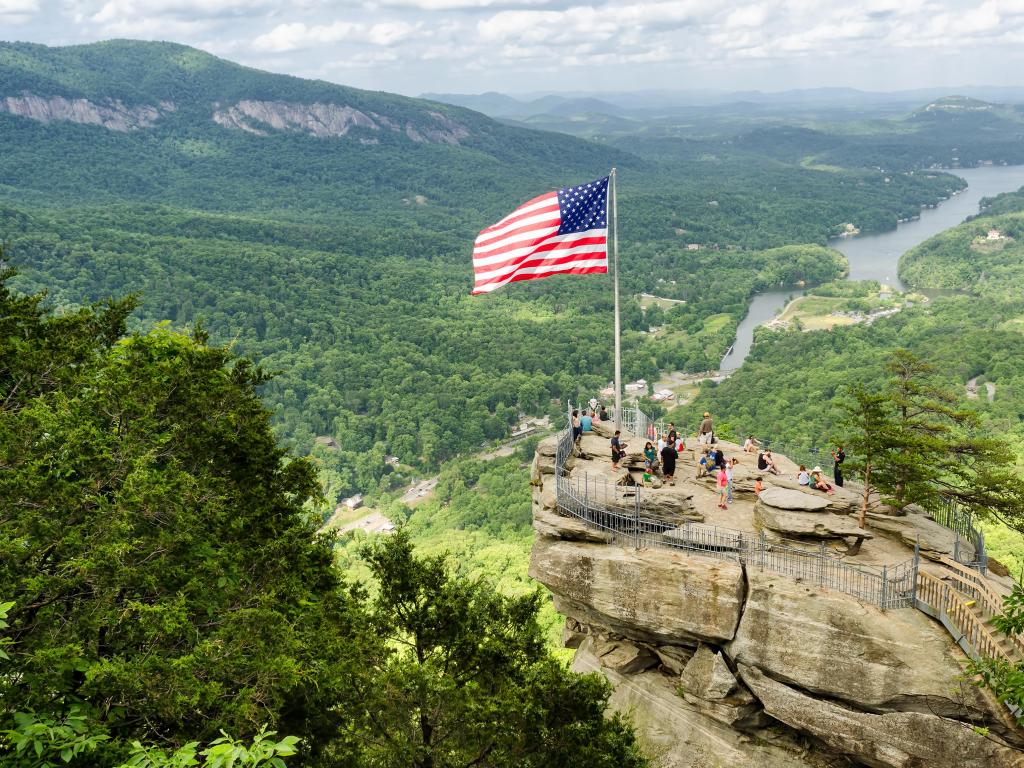 Best time to go on a road trip from Asheville to Savannah
Savannah's year-round beauty is undeniable, but the hot and humid summers make it most enjoyable to visit during fall, spring, and winter. Despite the weather, the city's exquisite architecture provides ample opportunities for year-round entertainment with various festivals and events.
Summers in Savannah are typical of the American South with sweltering heat, high humidity, and heavy precipitation. Although challenging for some, the season is not short of celebrations, and many hotels and tours offer discounts to attract visitors.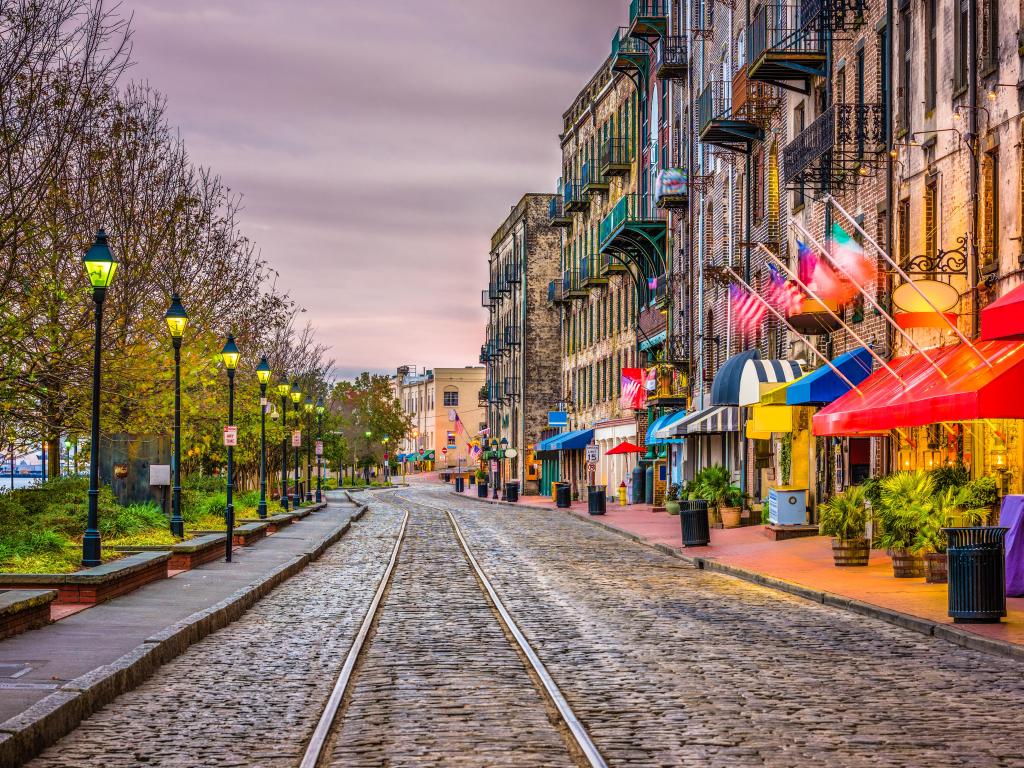 Winter, with temperatures ranging from 40 to 70-degrees Fahrenheit, is a comfortable time to explore Savannah. The city is renowned for its beautiful Christmas decorations, making it an ideal holiday destination in December.
Both spring and fall are excellent seasons to discover Savannah's history. Spring brings with it the blooming of pink azaleas and musical events. Fall boasts various festivals and harvest celebrations.
The mild temperatures in these seasons, ranging from the low-fifties to mid-eighties, make them popular for tourism. Nevertheless, visitors can still find bargains on accommodation and activities.
When it comes to festivals, Savannah's got tons. Check out some of the following to add some spice to your trip: Savannah Stopover, the Savannah Music Festival, the Savannah Film Festival and Bacon Festival in the fall, the Black Heritage Fest and Savannah Book Festival in the Winter.
We also recommend checking out the Savannah Blues, Jazz and BBQ Festival if you happen to be visiting in the summer.