Road Trip from Miami to Asheville, NC
If you love beautiful beaches, awe-inspiring scenery and historic cities, this might just be the perfect road trip for you. Starting in the Sunshine State and ending in the "Paris of the South", this trip from Miami to Asheville offers the ideal blend of city, country, culture and coast.
The 930-mile road trip from Miami to Asheville takes over 15 hours to drive. Highlights include Fort Lauderdale, Cape Canaveral, Savannah and Pisgah National Forest, with the Everglades, Atlanta and Talladega National Forest key stops in the west.
So, read on to find out all you need to know about this exciting adventure. We've set out our recommended routes, must-visit attractions, and suggested overnight stops, as well as the best times of year to take this fantastic road trip from Miami to Asheville.
How far is Asheville from Miami, and how long will the road trip take?
Comparison of road trip routes between Miami and Asheville

| Route | Distance | Driving Time |
| --- | --- | --- |
| The Savannah Route | 930 miles | 15 hours 30 minutes |
| The Atlanta Route | 1,200 miles | 18 hours 30 minutes |
There are two equally great routes on this road trip, both of which offer a diverse landscape of beaches, national forests, and characterful towns and cities.
The shortest route is 930 miles and takes around 15 hours and 30 minutes to drive directly. This route takes you up Florida's beautiful eastern Atlantic coast before heading inland through South Carolina.
The longer of our routes covers 1,200 miles and takes around three hours longer to drive direct, at 18 hours and 30 minutes. This route takes you up Florida's just-as-lovely western coast and on into Alabama.
While these routes could be driven in two days, for both, we would recommend allowing five days, so you can make the most of all the wonderful sights. As both routes include stunning beaches and vast national forests, you'll likely want ample time to explore.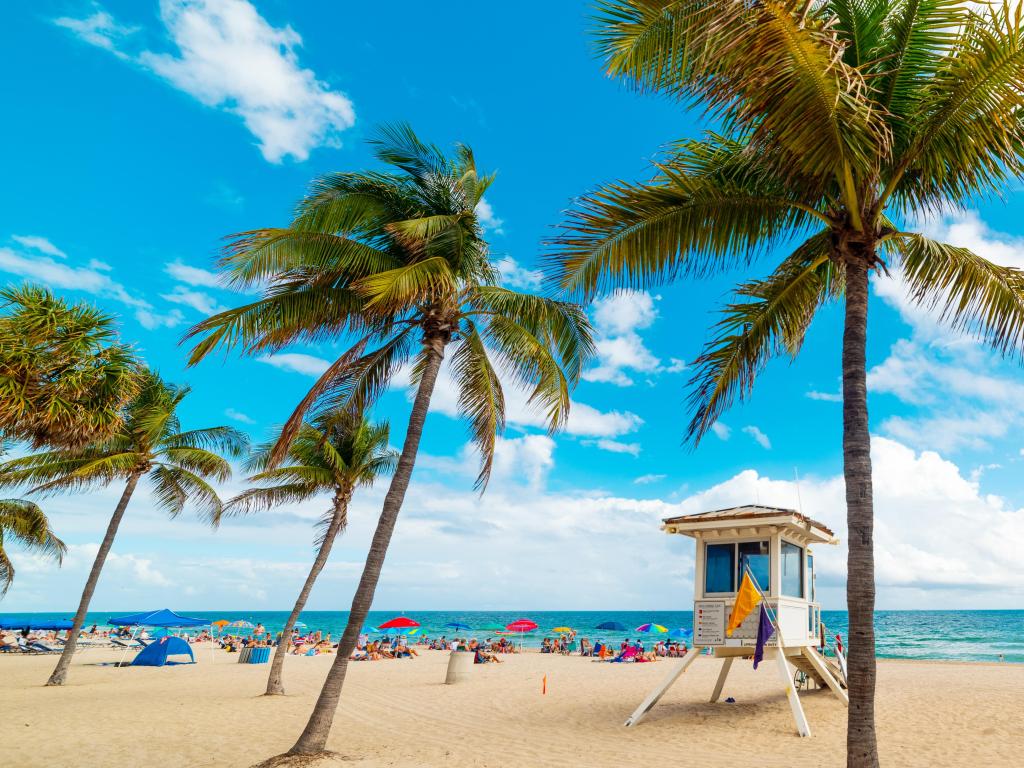 Best road trip route from Miami to Asheville
Both routes are quite similar in terms of the types of experiences and attractions they offer. Where they differ is in the unique cultures of each city and state you will pass through.
For both routes, you will traverse the length of Florida before journeying inland to enjoy the beautiful scenery and a glimpse of America's past.
Opt for our Savannah Route and you will travel up Florida's eastern coast, with highlights including Fort Lauderdale and West Palm Beach, as well as NASA's Cape Canaveral and the vibrant city of Jacksonville.
Our Atlanta Route offers the chance to explore Florida's western coast. First, you will journey across the unique Everglades, before passing through Naples, Fort Myers, the bustling city of Tampa and the state capital of Tallahassee.
How to drive from Miami to Asheville, NC
The map above shows our suggestions for the best road trip routes between Miami and Asheville, NC. Keep reading for detailed descriptions of both routes, where to stay on either, and the best things to do on the way.
The Savannah Route (Highway 1 & 101)
Leave Miami via Interstate-95 (I-95) North. Pass by Fort Lauderdale, West Palm Beach and Boca Raton. Continue following the Atlantic coast north. At Vero Beach, turn right, heading towards North Hutchinson Island.
Continue through North Beach, passing by Pelican Island National Wildlife Refuge. Follow scenic highway along the Indian River towards Cocoa Beach and Cape Canaveral.
From Cape Canaveral, get back on the interstate and head towards Daytona Beach and Jacksonville. After this, you will cross the state line into Georgia and continue on this road all the way to Savannah.
Cross the state line into South Carolina after your visit and head towards Charleston. The route will then take you to Columbia, and then past Lake Murray and Francis Marion & Sumpter National Forests.
You will then continue on to Hendersonville and then cross into Pisgah National Forest, heading for Waynesville. Pass by Lake Junaluska. and continue on US-74 East and I-40 East towards the destination stop of Asheville.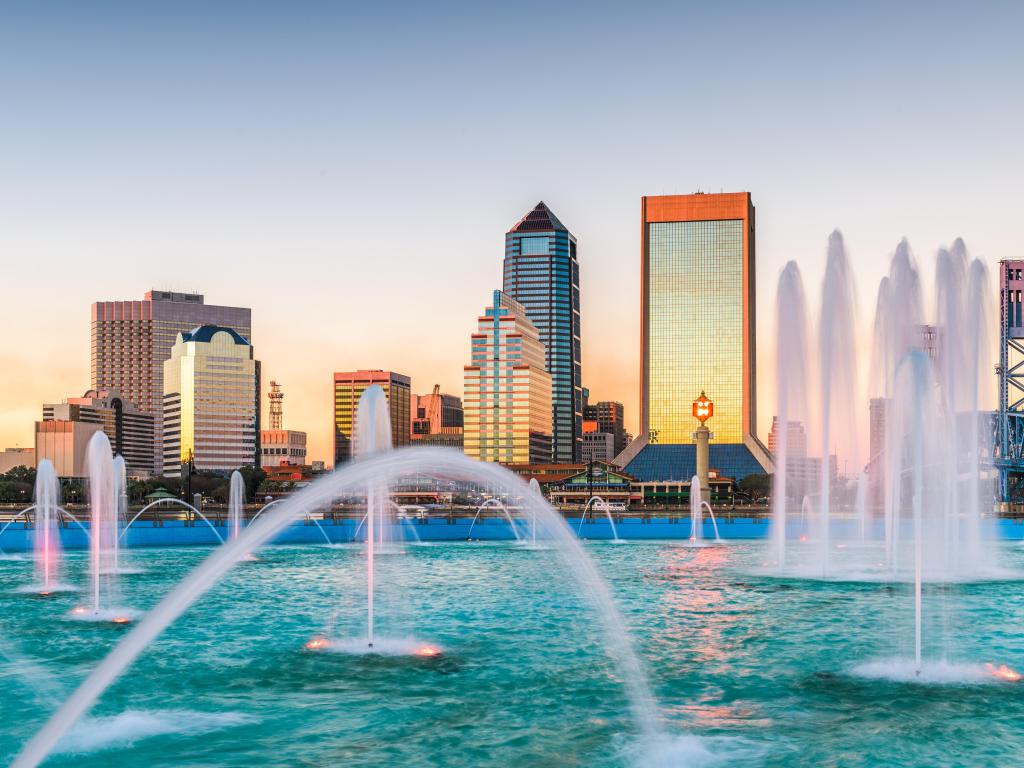 The Atlanta Route
For this route, leave Miami via I-75 North, passing through the Everglades and Big Cyprus National Preserve, heading towards Fort Myers.
Pass by Charlotte Harbor Preserve State Park and cross the Peace River. The interstate will take you through Sarasota and cross the Manatee River. Follow the line of Tampa Bay, across which you can find St. Petersburg and then Tampa.
You will drive past Withlacoochee State Forest, continuing north towards Gainesville. You will pass through the Twin Rivers State Forest on the way to Tallahassee.
After your visit, you will drive through the town of Marianna and then cross the state line into Alabama, continuing on US-231 North past Ozark, heading for Montgomery.
Cross the Alabama River and continue past Oak Mountain State Park, toward Birmingham. Past the Coosa River and Talladega Superspeedway and Talladega National Forest, you will enter Georgia and continue on the interstate towards Atlanta.
The interstate will take you past Lake Lanier and Gainesville. Continue onto US-23 North, past Don Carter State Park and the quirky School Bus Graveyard attraction.
When you enter North Carolina, pick up the Great Smoky Mountains Expressway at Dillsboro. Heading towards Clyde, follow the signs for Asheville and you will soon reach your destination.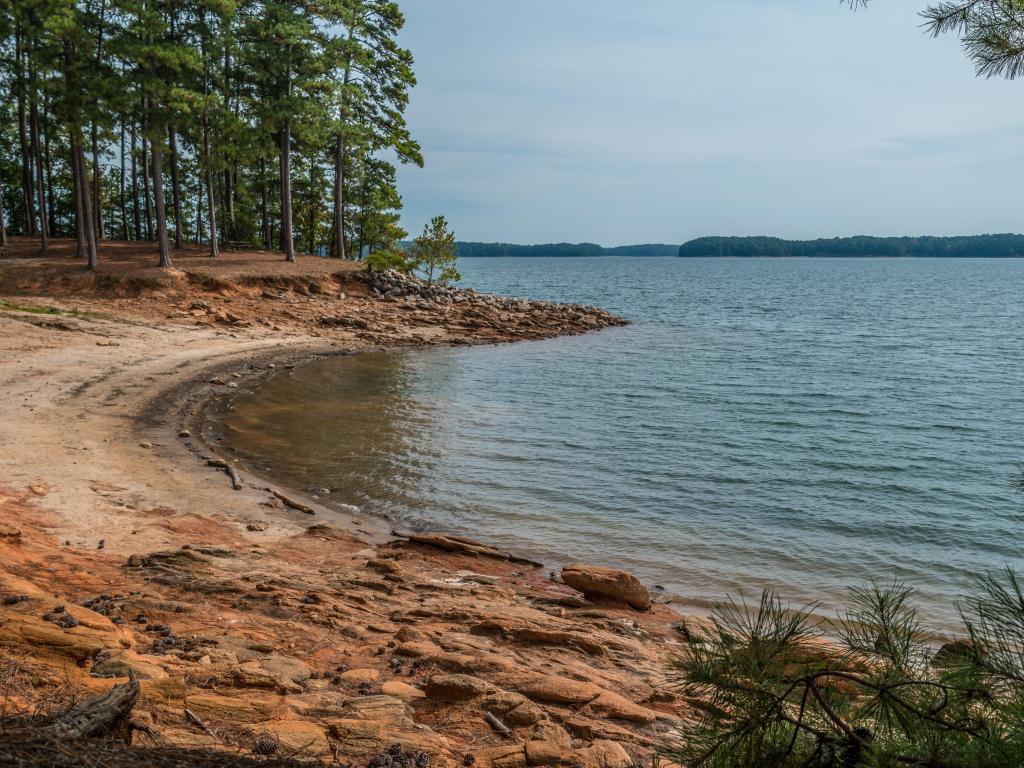 Best places to stop between Miami and Asheville
There is a wide choice of wonderful places along each of our routes for an overnight stop. We have picked out just two – one on each route – plus highlighted our recommended hotel in each city.
Southern charm and hospitality in Savannah
Maybe not surprisingly, our stop on the Savannah Route is the picturesque city of Savannah, Georgia. Conveniently located around halfway through your road trip, the city promises plenty of southern hospitality and great attractions.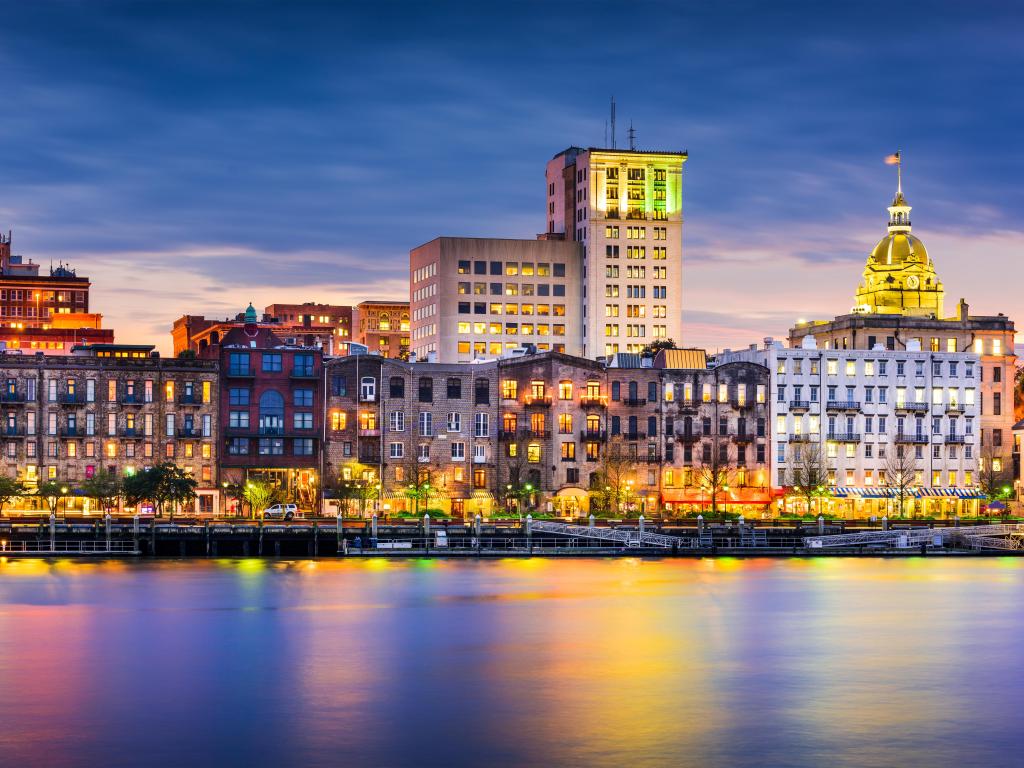 Indeed, you could spend many hours simply wandering the charming streets with their impressive antebellum buildings, exploring the beautifully redeveloped riverfront, and discovering the pretty cobblestone squares.
Our recommendation for an overnight stop in the city is the Olde Harbour Inn, Historic Inns of Savannah Collection. Boasting an enviable position overlooking the Savannah River, the hotel is perfectly located for enjoying the shops, bars, restaurants and galleries along River Street.
Housed in a stunning old building, the hotel also offers a quiet and relaxing base, where you can look forward to a restful night in one of the smart and spacious guestrooms. There is also a superb restaurant on-site where you can enjoy a meal in comfort after a long drive.
The hotel benefits from on-site parking, so you can take a night off from the road and head out to enjoy all the delights of this one-of-a-kind Southern city.
Bright lights and important history in Atlanta
Our recommended stop on the Atlanta Route is the city of Atlanta, Georgia's capital. Located just 3 hours and 30 minutes from Asheville, it's a great final overnight stay as your road trip nears its destination.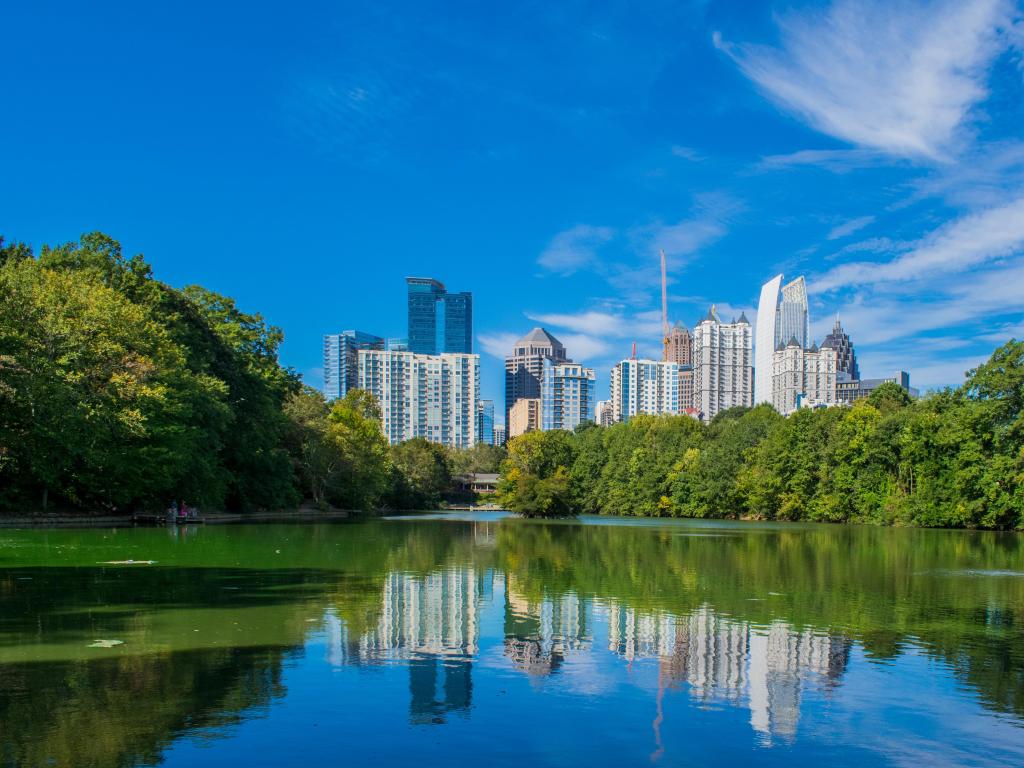 The city is integral to the Civil Rights Movement, you can celebrate the life of the civil rights leader at the 35-acre Martin Luther King Jr National Historic Site. Other notable attractions in the city include the peaceful Atlanta Botanical Gardens, with its renowned orchid collection, and Zoo Atlanta.
Our recommendation for a hotel in the city is the historic Hotel Clermont Atlanta, An Original by Oliver Hotels. Located close to Ponce City Market, it is a wonderful base for exploring Atlanta's highlights.
Within easy reach are the Freedom Park Trail and the BeltLine, a former rail line which has been converted into a linear park and walking route – both are ideal places to stretch your legs after all that driving.
Back at the hotel, you can relax and sit down to dine at the excellent on-site restaurant or savor a quiet drink in the chic lobby bar. There is also a welcoming café and a fabulous rooftop area, where you can sample some tasty street food and take in the awesome city views.
A stylish stay in the heart of historic Asheville
Known as the "Paris of the South", largely due to its penchant for outside dining, the city of Asheville in North Carolina is a draw for art-lovers, boasting an array of interesting galleries to explore. Asheville is also known for its craft beers. So, leave the car behind and head out on foot to enjoy all the city has to offer. If it's more nature you crave, Asheville is a gateway to the Blue Ridge Mountains.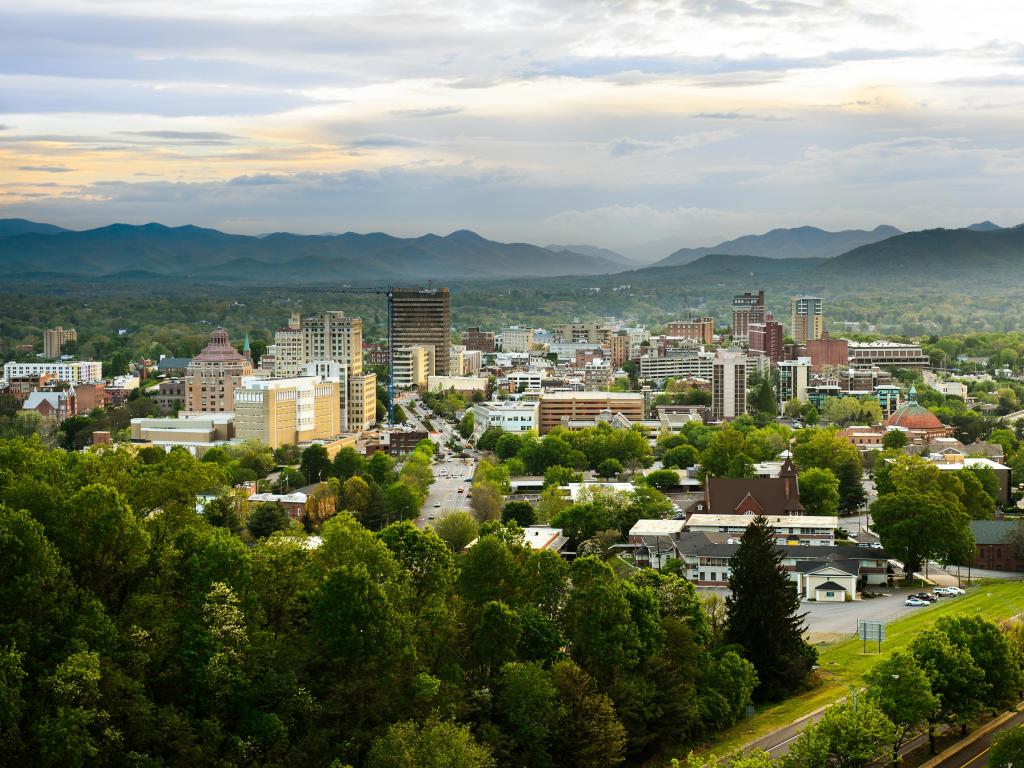 Our hotel recommendation in Asheville is the upmarket Kimpton - Hotel Arras, an IHG Hotel. With its unique "Art Deco meets mountain country" style, this centrally located boutique hotel is the ideal base for exploring the attractions of downtown Asheville.
Asheville Art Museum is a short stroll (or pedal) away, as is the Asheville Museum of Science. You will also be spoiled for choice when it comes to dining and shopping options near the hotel.
After a busy day of sightseeing, you can look forward to a well-deserved rest in your modern guestroom, where you can enjoy the wonderful views across the city or the mountains. You can also relax over a delicious meal or a quiet drink in the fantastic on-site bar and restaurant.
Things to see on a road trip from Miami to Asheville
As you can see, both of our routes feature some unforgettable highlights, from beautiful beaches and awe-inspiring national forests to historic cities and fascinating museums. Here is a selection of our favorite things to see on each route.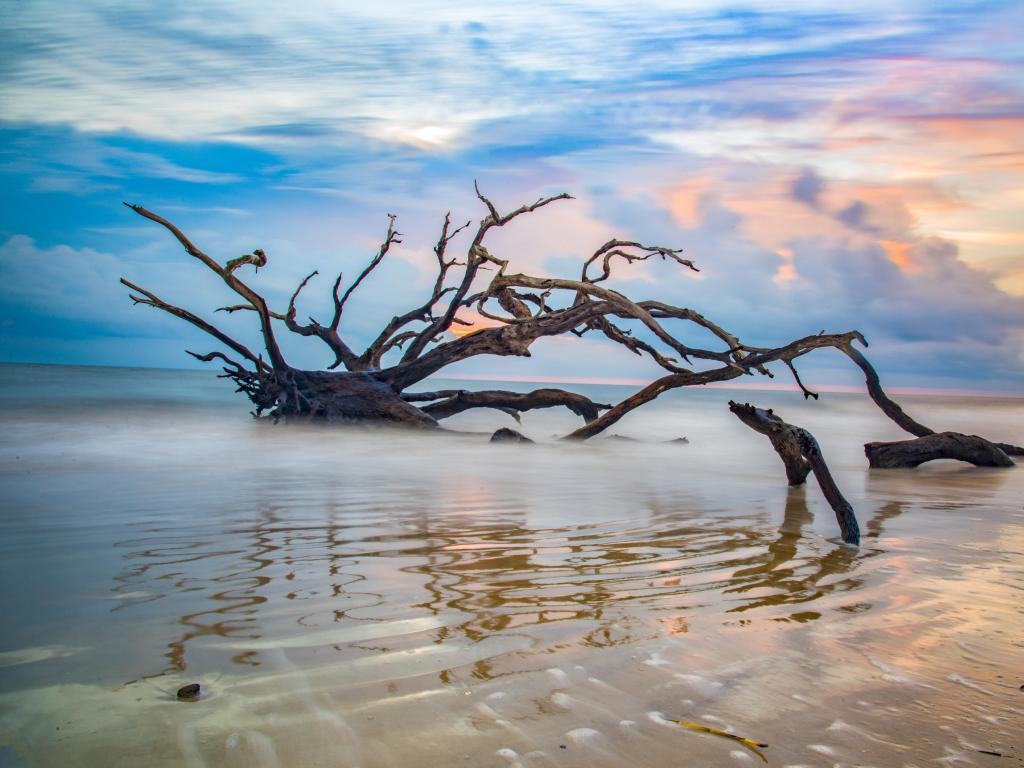 The Savannah Route
Fort Lauderdale, Florida - Enjoy a stop here to visit the Museum of Discovery and Science and to spend time relaxing on the lovely beaches.
Cape Canaveral, Florida - A real highlight of this route, here you can visit NASA's launch site and museum, which includes some of the space program's historic spacecraft.
Jacksonville, Florida - We recommend you spend some time exploring this interesting city, which boasts extensive beaches, a world-class zoo and cultural attractions, including the renowned Jacksonville Symphony Orchestra.
Jekyll Island, Georgia - Take a break from the road at this peaceful Georgian barrier island, where you can enjoy great seafood and watch the dolphins play.
Beaufort, South Carolina - Another of our recommended stops is this beautiful historic town, one of South Carolina's coastal Sea Islands. Here, you can enjoy a nice meal and take in the pretty waterside views.
Charleston, South Carolina - Spend some time exploring the colorful and historic houses and discovering more about Civil War history in this attractive port city, which was founded in 1670.
Middleton Place, South Carolina - Here, you can visit the restored mansion house and historic landscaped gardens, as well as learning more about the realities of plantation life.
Pisgah National Forest, North Carolina - Another great highlight of this route, you can hike or enjoy a scenic drive through this 500,000-acre forest. Located in the Appalachian Mountains, the forest features beautiful rivers, trails and abundant wildlife.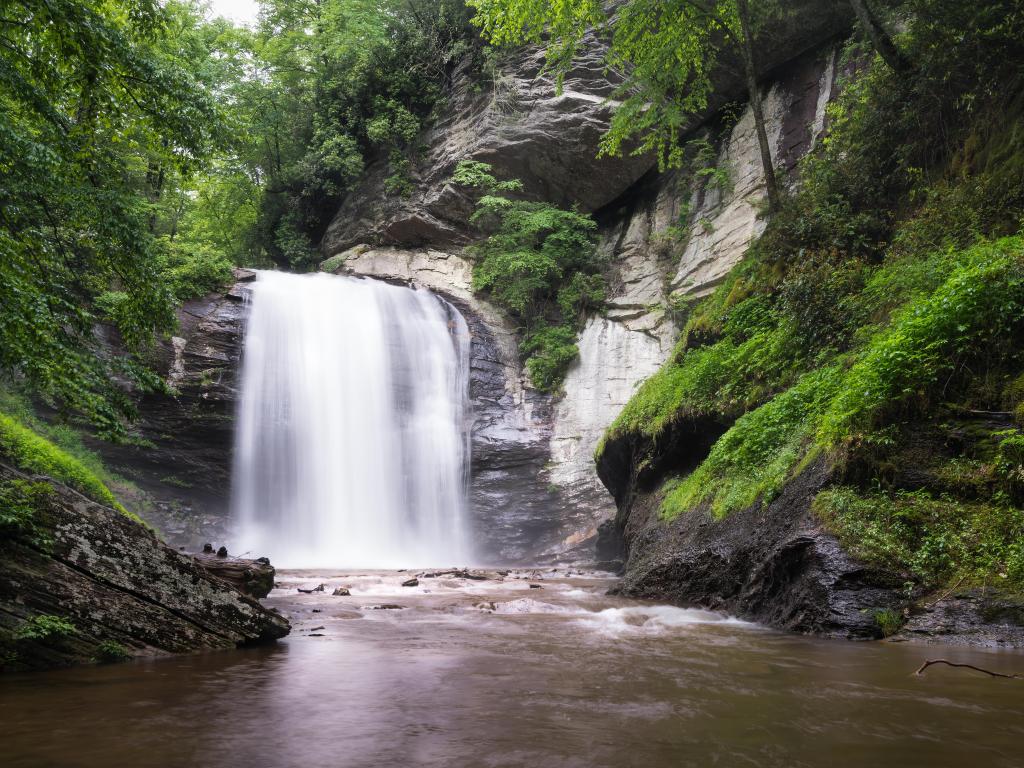 The Atlanta Route
Everglades National Park, Florida - One of the natural highlights of this route is this 1.5 million-acre wetlands preserve. Take an airboat tour to see the area up close, including its resident alligators!
Fort Myers, Florida - A popular spot for visitors year-round, here, you can hire a kayak and explore Manatee Park or discover Thomas Edison's winter retreat.
Tampa, Florida - There is plenty to enjoy in the vibrant city of Tampa, including the Salvador Dali Museum and the Henry B Plant Museum, as well as Busch Gardens, which combines adrenaline-rush rides with a zoo.
Tallahassee, Florida - Among the attractions in Florida's state capital is the Tallahassee Auto Museum, where you can see an impressive collection of vintage vehicles.
Montgomery, Alabama - It was here in Alabama's capital that Rosa Parks famously refused to give up her seat on the bus. Discover the city's central role in the Civil Rights Movement at the Freedom Rides Museum, while music-lovers can visit the Hank Williams Museum.
Birmingham, Alabama - An interesting and historic city to explore. Join one of the after-dark ghost tours for the chance of a spooky encounter!
Talladega National Forest, Alabama - Spend some time enjoying the tranquility of this nearly 400,000-acre forest on the edge of the Appalachian Mountains. Explore the trails and take in the hills, rivers and waterfalls.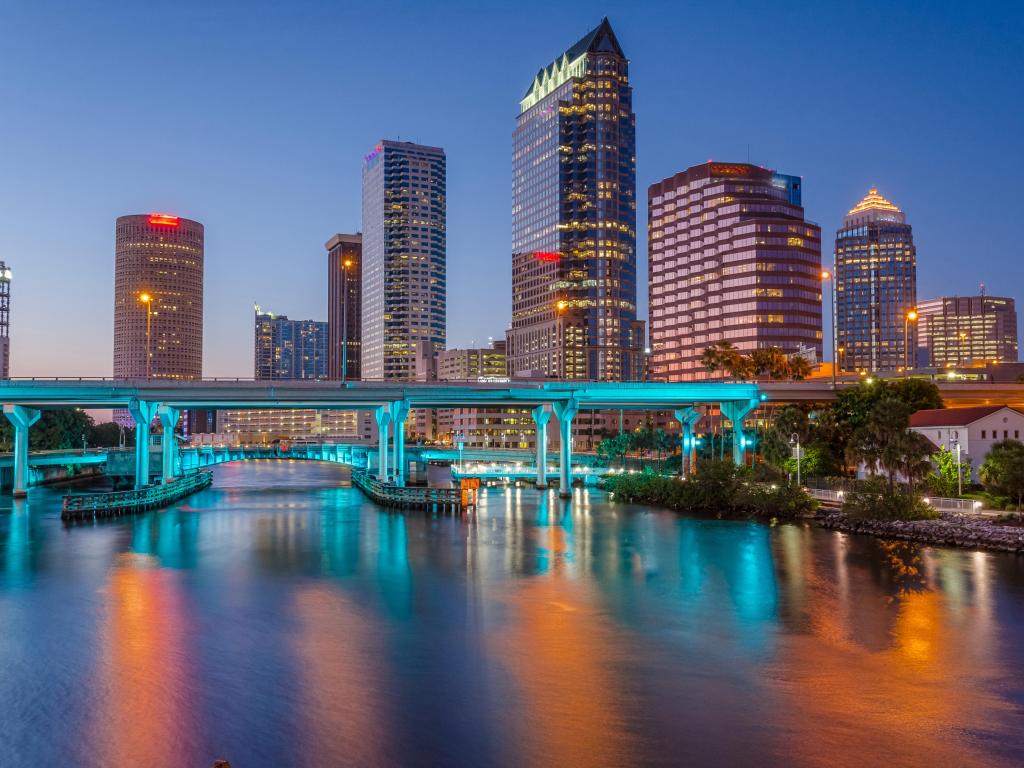 Best time to go on a road trip from Miami to Asheville
You can enjoy this fantastic road trip year-round. However, if you want to avoid the lower winter temperatures around Asheville, the best time of the year to travel on each of our routes is March to November.
Expect warm temperatures in the summer, with Asheville, Atlanta and Savannah reaching 80 or even 90 degrees Fahrenheit. The area gets quite busy during the summer, except for Pisgah National Forest.
Winter sees Asheville averages of around 50 degrees, with lows of 25 degrees. The Savannah Route is the milder of the two. While the Florida coast will be quite warm, it may be a bit chilly for a dip in the sea! Pisgah National Forest does see snow during the winter.
Spring and fall are great times to visit, with pleasant temperatures of around 70 to 75 degrees, and up to 80 degrees around Atlanta and Savannah. Busy times along the route are during spring break in Florida and the spectacular fall foliage season at Pisgah National Forest.
Take the trip in late May and early June and you can celebrate the local craft brew scene during Asheville Beer Week. Meanwhile, August brings the Mountain Dance and Folk Fest, when the city celebrates Appalachian music and traditions – a must for lovers of bluegrass.
On the Savannah route, September sees the popular weeklong Savannah Jazz Fest, while October brings the Savannah Film Festival, which is a fantastic time to spend some time in this city.