Road Trip from Austin to Amarillo
A road trip from Austin to Amarillo is bound to be a great Texan adventure, whichever route you take. From the famous Silos of Waco to the Fort Worth Stockyards, this road trip has highlights to suit all tastes. So, round up your road trip companions and set off on an expedition across cowboy country!
The 530-mile road trip from Austin to Amarillo will take at least 8 hours to drive. Via the Direct Route you'll pass Waco, Fort Worth, and Wichita Falls on the way, or you can take the longer route via Fredericksburg, San Angelo, Abilene and Lubbock.
Keep reading for more information on driving from Austin to Amarillo, the best route for you to take, where to stop over along the way, the best things to see and our tips on when to take this road trip across the Lone Star State.
How far is Amarillo from Austin, and how long will the road trip take?
Comparison of road trip routes between Austin and Amarillo, Texas

| Route | Distance | Driving Time |
| --- | --- | --- |
| The Direct Route | 530 miles | 8 hours |
| The Scenic Route | 600 miles | 9 hours 40 minutes |
The Direct Route to travel to Amarillo from Austin, Texas takes approximately 8 hours to complete and covers about 530 miles without any detours.
On the other hand, the Scenic Route is a wonderful alternative that isn't significantly different in terms of length or time. This journey spans approximately 600 miles and it will take you about 9 hours and 40 minutes to reach Amarillo.
While both of these trips could technically be accomplished within a day, there's so much to discover and experience along the way that we suggest dedicating 2-3 days for this adventure.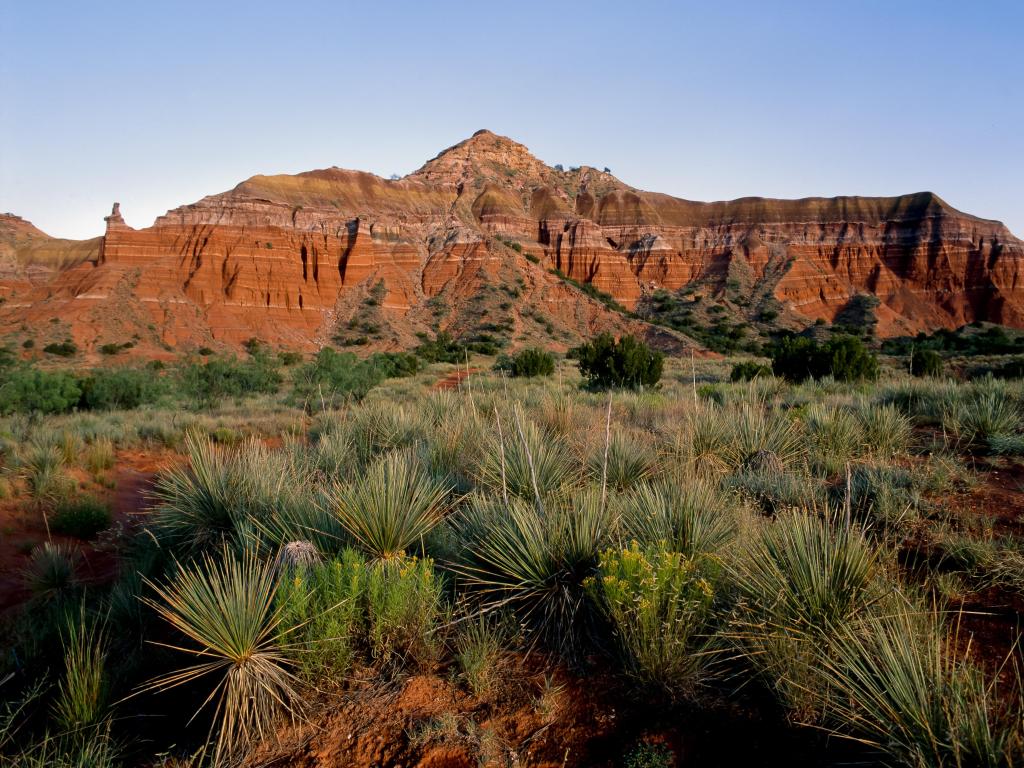 Best road trip route from Austin to Amarillo
Both the Direct Route and the Scenic Route from Austin to Amarillo offer unique experiences to cherish and attractions to remember, with the journeys' duration being roughly similar. Your choice will ultimately depend on the type of adventure you're seeking.
The Direct Route is a straight shot up north through the heart of Texas. It takes you through bustling cities and historic towns such as Waco, Fort Worth, Wichita Falls, and Childress. Along the way, you'll have the opportunity to immerse yourself in Texas's rich cowboy culture.
This route also takes you near the border of Oklahoma, providing the option for a quick detour to explore this neighboring state. However, while you'll get a taste of Texas's urban and historic charm, you'll miss out on some of the state's inspiring landscapes found on the Scenic Route.
If you prefer a journey filled with natural scenery and smaller cities, the Scenic Route is the way to go. This path takes you northwestward through the Texas Hill Country and the West Texas plains, passing through Fredericksburg, San Angelo, Abilene, and Lubbock.
The Scenic Route also provides the chance for a detour to Caprock Canyons State Park, home to the official Texas State Bison Herd. However, this route bypasses the larger, more urban cities found on the Direct Route.
How to drive from Austin to Amarillo
The map above shows our suggestions for the best road trip routes between Austin and Amarillo, Texas. Keep reading for detailed descriptions of both routes, where to stay on either, and the best things to do on the way.
The Direct Route
Begin your journey north from Austin on Interstate 35 (I-35) and head towards Waco. Here, you can discover the Waco Mammoth National Monument and the Dr. Pepper Museum, a testament to the iconic Texas soft drink.
Continue north on the interstate, journeying into the heart of Texas cowboy culture in Fort Worth. The Stockyards National Historic District is a must-see here, offering live cattle drives and rodeos.
From Fort Worth, head northwest to Wichita Falls. Here, you can explore the Wichita Falls Railroad Museum or relax at Lake Wichita Park.
Continue northwest, you will arrive at the small city of Childress, where you can discover local history at the Childress County Heritage Museum or enjoy some outdoor activities at Childress City Lake or the Stoney Ridge Golf Course.
From Childress, head northwest on US-287, taking you directly into Amarillo, the destination of your journey.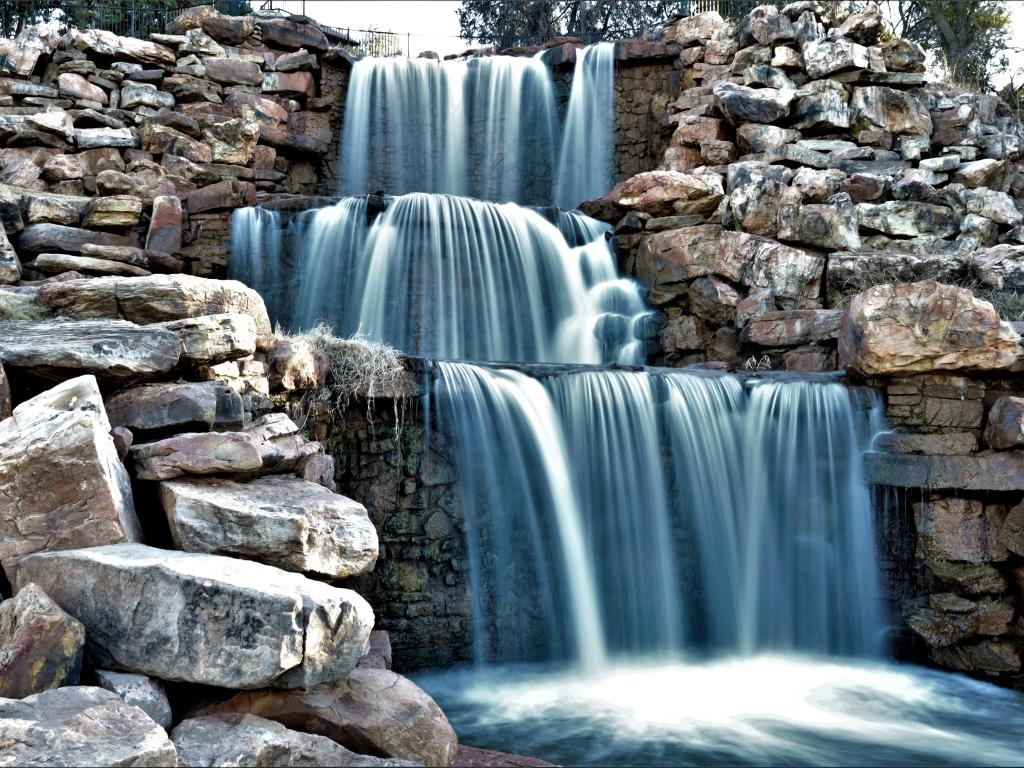 The Scenic Route
Set off from Austin and head west on US-290 towards Fredericksburg, nestled in the heart of Texas Hill Country. Visit the Enchanted Rock State Natural Area for some hiking while here.
Continuing northwest, you will reach San Angelo. Here, you can visit the Fort Concho National Historic Landmark for a dose of frontier history or enjoy some art at the San Angelo Museum of Fine Arts.
From San Angelo, head northeast on US-277 towards Abilene. Stop by The Grace Museum, housed in a historic hotel, or visit the Abilene Zoo, which is home to over 1,000 animals.
Head northwest towards Lubbock, home to Texas Tech University and the National Ranching Heritage Center, which showcases the history of ranching and pioneer life.
Along the way, consider a detour to Caprock Canyons State Park. Once you reach Amarillo, you'll have completed your scenic journey.
Best places to stop between Austin and Amarillo
While you could technically complete this road trip in a single day, we wouldn't recommend it. With so many things to see on either route, you'd be much better off stopping overnight on your way from Austin to Amarillo.
To help you decide on where to stay - and perhaps even choose between our two route options - we've chosen our favorite hotels on either route, together with the best things to do as you take a break from the road.
Enjoy cowboy culture in Fort Worth
In the heart of the Direct Route lies Fort Worth, a city rich in cowboy history and modern culture located about 3 hours from Austin. Staying in Fort Worth is like stepping into a time machine that transports you to the classic Wild West while offering all the perks of a contemporary city.
The city is known for its historic stockyards where you can witness a live cattle drive, explore the cowboy hall of fame, and even enjoy an evening of line dancing.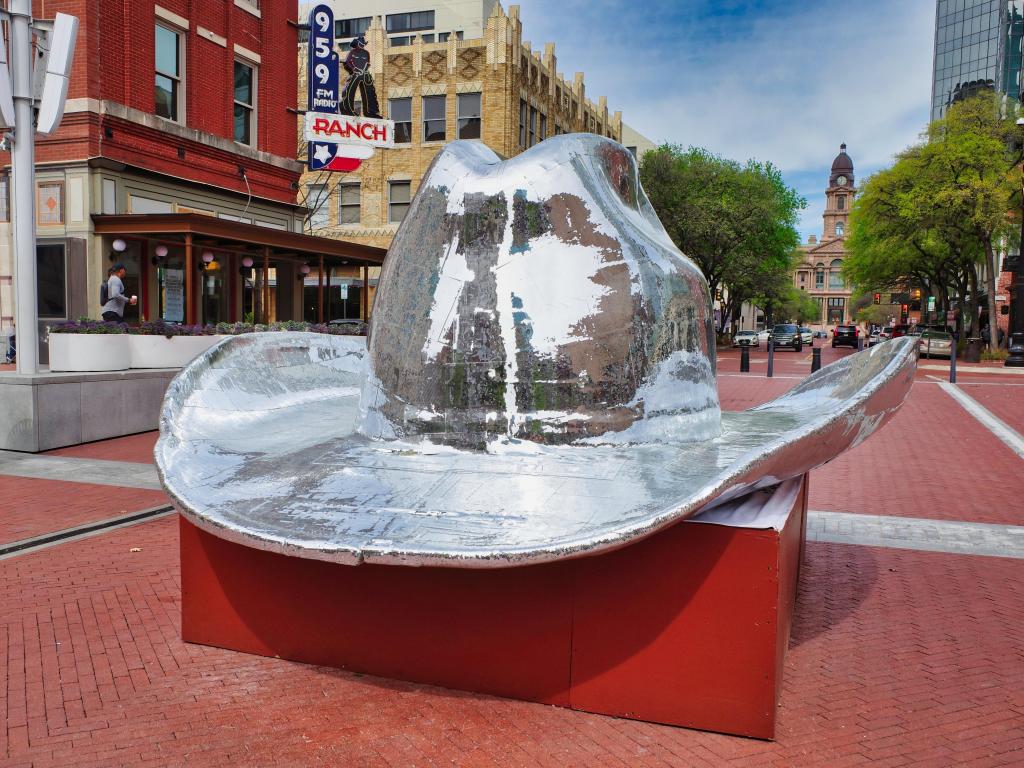 A stay at the SpringHill Suites by Marriott Fort Worth Historic Stockyards places you right in the heart of this action. From its blend of modern comfort and historic charm, it's an ideal location for exploring the city and soaking in the authentic Texan atmosphere.
The SpringHill Suites gets our vote thanks to its fantastic location, close to a range of top-rated restaurants and attractions, including the Stockyards Museum, the Texas Cowboy Hall of Fame and John Wayne: An American Experience.
As you continue your journey towards Amarillo, be sure to explore the best of what Fort Worth has to offer. Take a walk along the Trinity River, visit the renowned Kimbell Art Museum, and don't miss out on experiencing some live Texas country music.
Experience Frontier Texas in Abilene
Nestled along the Scenic Route is Abilene, Texas, a city that embodies the charm of small-town life with the conveniences of a larger city. Located about 4 hours and 20 minutes from Amarillo, Abilene offers the chance to explore museums, delight in its unique zoo, or simply stroll through its historic downtown.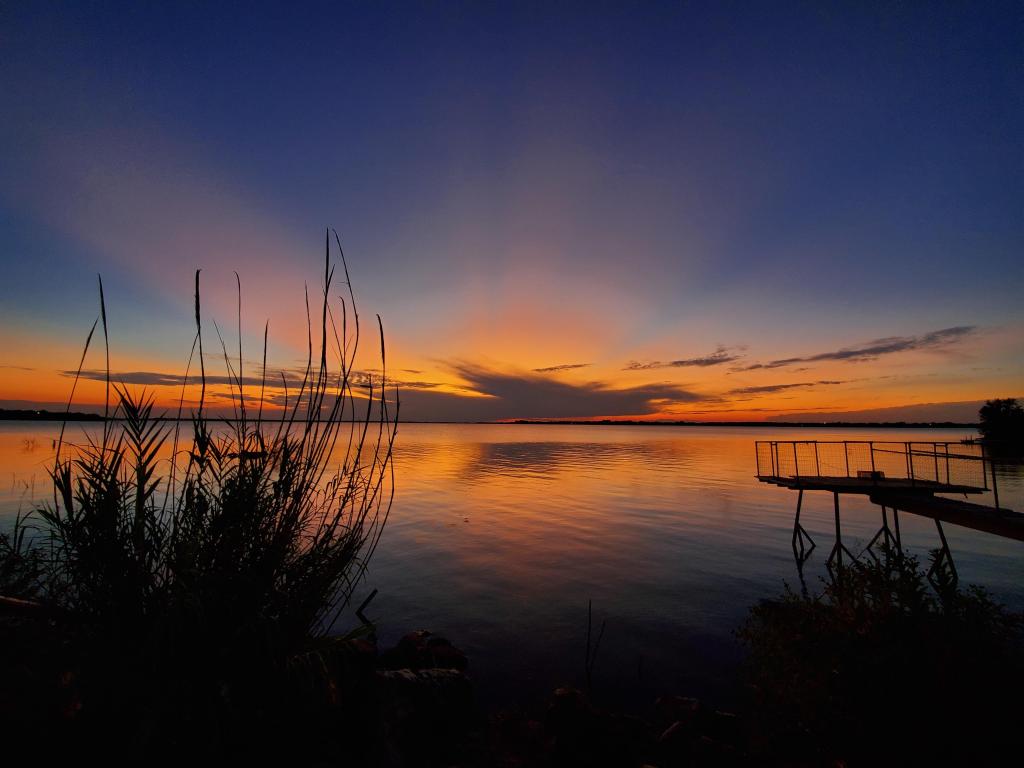 The Home2 Suites By Hilton Abilene, TX is a perfect home base for your stay. This hotel goes beyond simply providing a place to sleep - it enhances your Abilene experience with a perfect blend of comfort, convenience, and Texan hospitality.
Make sure to head to the beautiful outdoor swimming pool for a dip before heading out to paint the town red. Or, if you prefer a staycation, you can have a home-style meal using the property's barbecue facilities.
When you are ready to head out, visit the Frontier Texas! museum for a holographic journey into the Wild West, explore the exotic animals at the Abilene Zoo, or enjoy some local cuisine at one of the city's many delightful eateries.
Don't forget to sample the delicious buffet or continental breakfast at the hotel before setting off on the next leg of your adventure!
Where to stay when you reach Amarillo
As the destination of your Texas road trip, Amarillo offers a unique blend of old West charm and contemporary culture, and there's no better place to soak in this dynamic mix than The Barfield, Autograph Collection.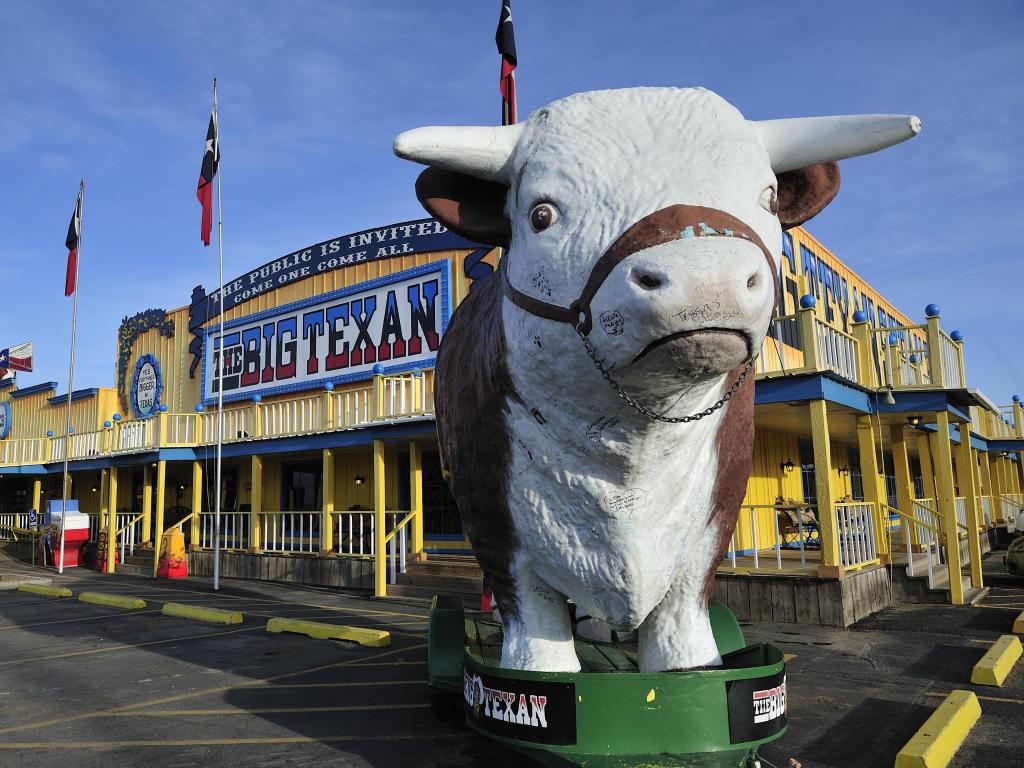 This luxury boutique hotel, located in the heart of downtown Amarillo, is housed in a historic building that has been thoughtfully renovated to offer a perfect blend of classic grandeur and modern sophistication.
The Barfield stands out with its beautifully designed rooms that provide a comfortable sanctuary after a long day of exploration. The hotel also boasts an upscale Italian restaurant, Toscana, which offers a delightful culinary experience right within the property.
Things to see on a road trip from Austin to Amarillo
Both of our recommended routes are packed with great things to see and do from museums and galleries to nature spots. Take a look at our top picks for either route and see what piques your interest!
The Direct Route
Waco Mammoth National Monument - This unique archaeological site in Waco, Texas, offers visitors a chance to explore the prehistoric world where the fossilized remains of 24 Columbian mammoths were unearthed.
Dr. Pepper Museum - Located also in Waco, this museum pays tribute to Dr. Pepper, an iconic soft drink that originated in Texas. The museum presents a captivating journey through the history of the beverage, showcasing the brand's evolution over the years.
Fort Worth Stockyards National Historic District - This historic district in Fort Worth gives visitors an authentic taste of the Old West, featuring live cattle drives, thrilling rodeos, and numerous cultural attractions.
Fort Worth Botanic Garden - As the oldest botanic garden in Texas, this tranquil sanctuary provides an enchanting retreat whether you're a plant enthusiast or just looking for a serene place to unwind, the Fort Worth Botanic Garden provides an enchanting retreat.
Kimbell Art Museum - Situated in Fort Worth, the Kimbell Art Museum is renowned for its diverse collection of international art, spanning both historical eras and contemporary times.
Modern Art Museum of Fort Worth - This museum houses one of the most extensive collections of post-World War II art in the central United States. The vast and varied exhibits provide a comprehensive overview of the evolution of modern art.
Bureau of Engraving and Printing - The Western Currency Facility in Fort Worth offers a fascinating tour where visitors can witness the process of printing U.S. currency.
Wichita Falls Railroad Museum - This museum features an intriguing collection of vintage railroad equipment. It offers a nostalgic journey through the history of American railways, appealing to both train enthusiasts and history buffs.
River Bend Nature Center - This educational facility in Wichita Falls is dedicated to the conservation and education of the local ecosystem, featuring exhibits on local plants, animals, and the Wichita River ecosystem.
Lake Wichita Park - This scenic park in Wichita Falls provides a serene setting for a variety of outdoor activities. Whether you're planning a leisurely picnic or a hike through the picturesque landscapes, Lake Wichita Park promises a refreshing escape.
Professional Wrestling Hall of Fame and Museum - A must-visit for wrestling enthusiasts, this institution in Wichita Falls houses an extensive collection of wrestling memorabilia and offers insight into the sport's history and most celebrated figures.
Childress County Heritage Museum - Located in Childress, this museum offers a fascinating exploration of the local history, exhibiting everything from Native American artifacts to memorabilia from the early settlers.
Fair Park - This multifaceted park in Childress is equipped with a variety of amenities, including a golf course, disc golf, a swimming pool, and picnic areas. It's a great location for both relaxation and recreation, catering to visitors of all ages.
Childress City Lake - Just outside of Childress, this tranquil lake offers a peaceful retreat for fishing, boating, or birdwatching. It's a lovely spot to connect with nature and enjoy the serene beauty of the Texas landscape.
The 1898 Childress County Jail Museum - This historic jailhouse, converted into a museum, provides an intriguing look into the area's past. Visitors can explore the old jail cells and learn about the history of law enforcement in Childress County.
Childress Club Lake - This outdoor spot is ideal for a range of activities such as camping and fishing. Nestled in the natural beauty of Childress, it offers a peaceful environment for visitors to relax and enjoy the great outdoors.
Stoney Ridge Golf Course - Golfers in Childress can enjoy a challenging round on the Stoney Ridge Golf Course. Known for its well-maintained greens and strategic layout, it provides an engaging and enjoyable experience for players of all skill levels.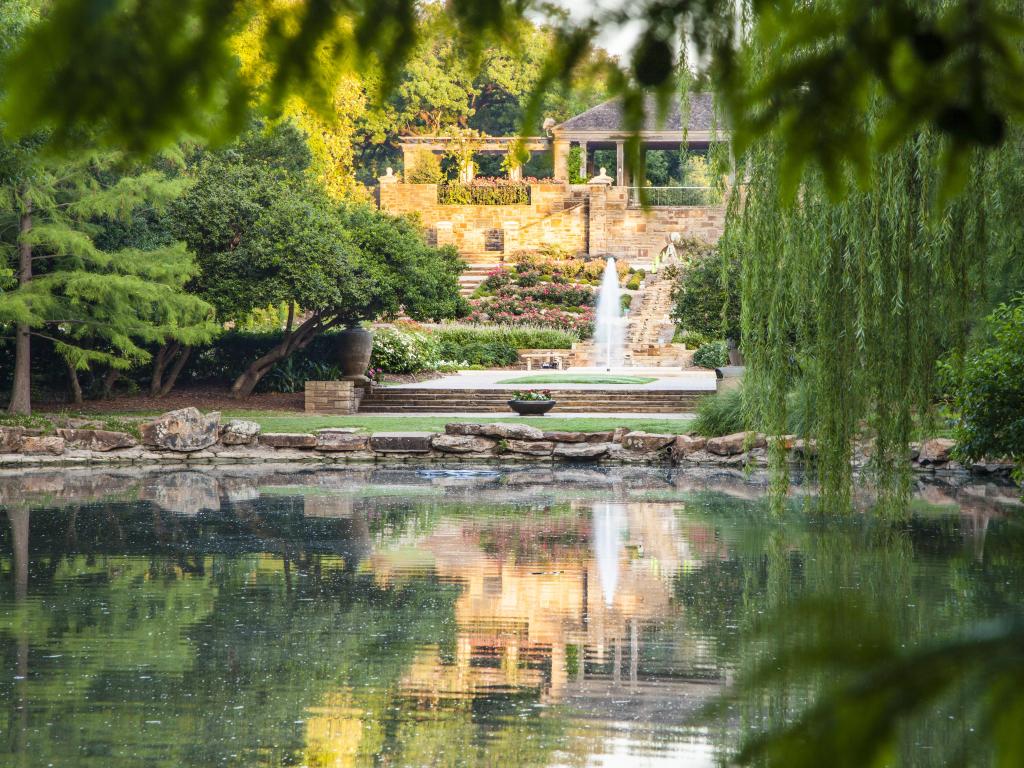 The Scenic Route
Enchanted Rock State Natural Area - Situated just north of Fredericksburg, this awe-inspiring natural attraction invites visitors to hike up a massive pink granite dome, offering breathtaking views of the Texas Hill Country.
National Museum of the Pacific War - Located in Fredericksburg, this museum is dedicated to preserving and presenting the history of World War II in the Pacific. Through its extensive exhibits and artifacts, the museum provides an in-depth understanding of the events.
Wildseed Farms - As the largest working wildflower farm in the country, Wildseed Farms in Fredericksburg offers a spectacular display of colorful blooms.
Fort Concho National Historic Landmark - This well-preserved frontier post in San Angelo allows visitors to explore the living history of the Texas frontier. With its original structures and engaging reenactments, Fort Concho offers a vivid glimpse into the past.
San Angelo Museum of Fine Arts - This museum features a diverse range of rotating exhibits that showcase regional, national, and international artists.
San Angelo State Park - Situated on the shores of the O.C. Fisher Reservoir, this park offers a variety of outdoor activities, including hiking, biking, and wildlife viewing. The park's scenic landscapes make it a popular destination for nature lovers and adventure seekers.
The Grace Museum - Housed in a historic hotel in Abilene, this museum presents exhibits spanning art, history, and science. Its diverse offerings cater to a wide range of interests, making it an engaging and educational destination for visitors of all ages.
Abilene Zoo - A beloved family attraction, the Abilene Zoo is home to over 1,000 animals from around the world. The zoo offers a chance to discover and learn about diverse species in a fun, interactive environment.
Frontier Texas! - This heritage center in Abilene transports visitors back in time through an immersive, interactive journey into the Wild West. The center's engaging exhibits and experiences bring the history and spirit of the frontier to life.
Dyess Air Force Base - By taking a tour of this active military base in Abilene, visitors can gain insight into the operations and daily life of service members. It's a rare opportunity to witness military life up close and learn about the dedication of those who serve.
National Ranching Heritage Center - Located in Lubbock, this museum showcases the rich history of ranching, pioneer life, and the development of the livestock industry in North America.
Silent Wings Museum - Also in Lubbock, this museum tells the story of the World War II military glider program, which played a crucial role in the conflict. You can learn about the gliders' construction, missions, and the brave pilots who flew them.
Caprock Canyons State Park - En route to Amarillo, this state park is home to the Texas state bison herd and offers a range of outdoor activities, including hiking, biking, and camping.
Palo Duro Canyon State Park - Often referred to as the "Grand Canyon of Texas," this park is renowned for its stunning geological formations and abundant outdoor activities, including hiking and birding.
Texas Tech University - While in Lubbock, consider visiting this renowned university, which boasts a beautiful Spanish Renaissance-themed campus and the notable Museum of Texas Tech University.
Lubbock Lake National Historic Landmark - This significant archaeological site is renowned for evidence of nearly 12,000 years of occupation by ancient peoples.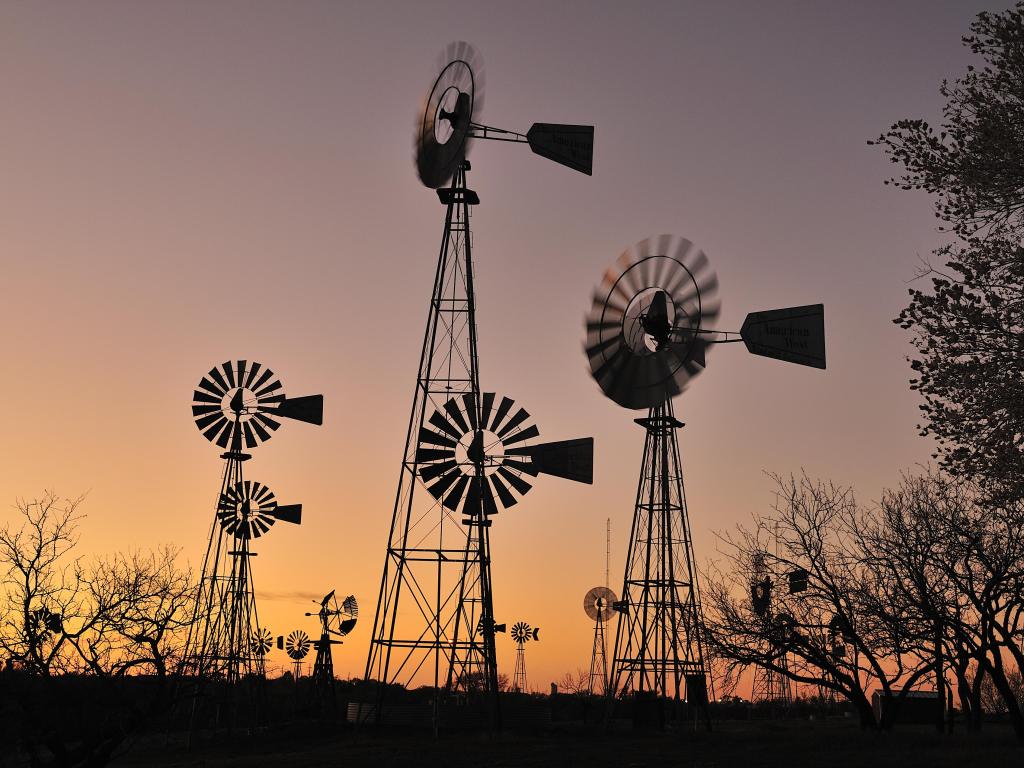 Best time to go on a road trip from Austin to Amarillo
Amarillo can be visited any time of the year, but your experience on a road trip from Austin to Amarillo will vary depending on the season.
We wouldn't advise making this journey in the summer, as Texas is well-known for its intense heat, with temperatures frequently soaring above 100 degrees Fahrenheit. It's not uncommon for Amarillo to experience dust storms during this period too.
However, if you're undeterred by the heat, summer in Texas can still offer a vibrant experience with numerous fairs and music festivals taking place.
Winter in Texas is usually mild, but it's not unheard of for Amarillo and the Texas Panhandle to experience occasional snowfall and icy conditions. If you're planning to take the Direct Route, keep in mind that Fort Worth and Wichita Falls can also get chilly in winter.
Spring and fall offer more temperate climates, making them ideal times for a road trip. If you opt for the Scenic Route in the spring, you'll be greeted by a spectacular display of wildflowers, particularly bluebonnets, along the roadsides and in places like Fredericksburg.
Fall, with its cooler temperatures and beautiful changing foliage, is another great time to travel. The fall season also coincides with the Texas State Fair in Dallas, a notable event you might consider if you're taking the Direct Route.
Fall also sees the arrival of the Tri-State Fair & Rodeo to Amarillo. This hugely popular September event brings together the best of Texas culture, including professional rodeo events, livestock exhibitions, a carnival with thrilling rides and a range of live music performances.