Road Trip from Austin to Big Bend National Park
Driving from Austin to Big Bend National Park is one of the most scenic routes that Texas has to offer. Whether you want to drive straight there or stop and take in the sights along the way, there's a good chance that you may not see the park for your first day of travelling.
The 470-mile road trip from Austin to Big Bend National Park takes 7 hours and 30 minutes to drive. Key stops include Fredericksburg, Sonora, Fort Stockton, Ozona, Marfa, Marathon, South Llano River State Park and Crinoid Hills.
You might be thinking that a drive from Austin to Big Bend National Park would be a pretty mundane one. Well, you'd be wrong: even the most direct route doesn't hit the interstate until almost halfway.
So if a scenic journey through some of the south's most striking natural wonders appeals to you, read on for your guide to driving from Austin to Big Bend National Park - including best places to stop along the way, and the ideal time of year to visit.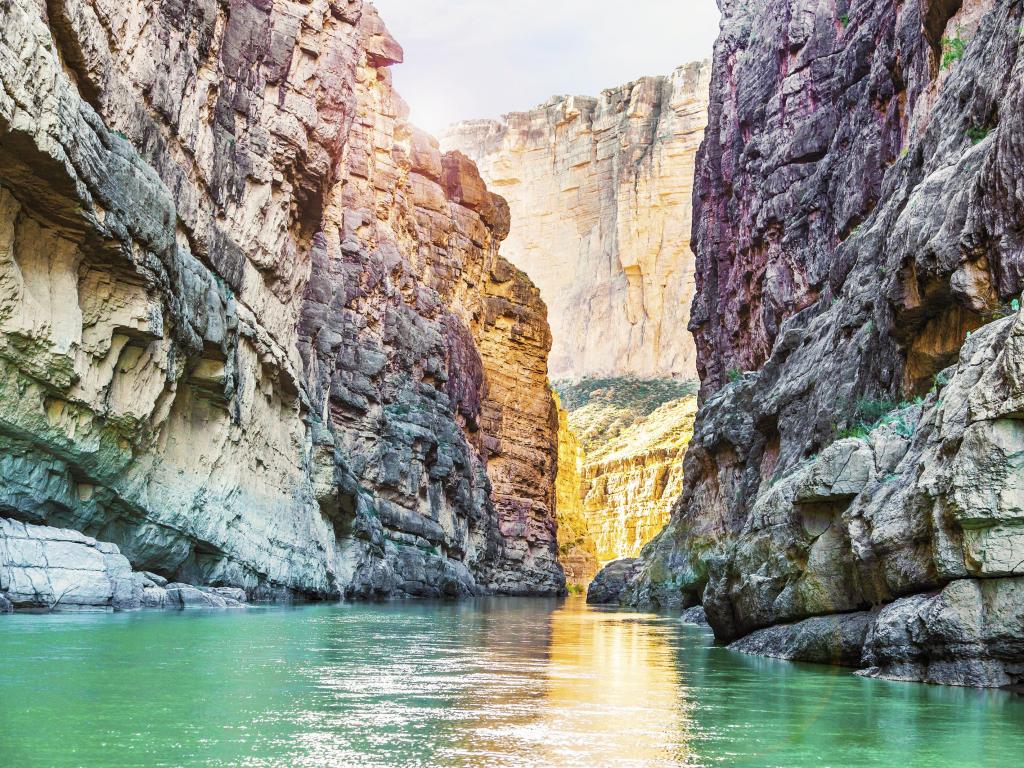 How far is Big Bend National Park from Austin and how long will the road trip take?
According to Google Maps, the distance to Big Bend National Park from Austin is 437 miles, or 6 hours and 40 minutes of non-stop driving to get to the outskirts. Google's not quite right on this one though.
Big Bend National Park is one of the most remote national parks in the U.S., and getting to the edges will have you nowhere near the best trailheads that the park has to offer.
For a better idea, you should drive to the Chisos Basin Visitor's Center. Located in the heart of Big Bend, Chisos Basin is the starting point for many of the most popular trails and walking tracks in the park.
If you plug that into Google, your driving time becomes a more accurate 7 hours and 18 minutes from Austin.
Best road trip route from Austin to Big Bend National Park
If you want to take the most direct route to Big Bend National Park, take US 290-W out of central Austin.
Stay on 290-W until you see signs for the town of Junction. They will prompt you to turn onto the I-10 W.
The I-10 W will take you to Fort Stockton, where you can turn onto US 385-S. This will take you all the way south into Big Bend National Park, passing through the town of Marathon (a popular spot for stargazers) along the way.
Hot tip: if you plan on driving to Big Bend in one day, make sure you're fully stocked for your journey. The last town before the park is Marathon, so make sure you stop in and grab any snacks, gas and other supplies you might need on your drive: it's an 80-mile trip one way to the park from this point.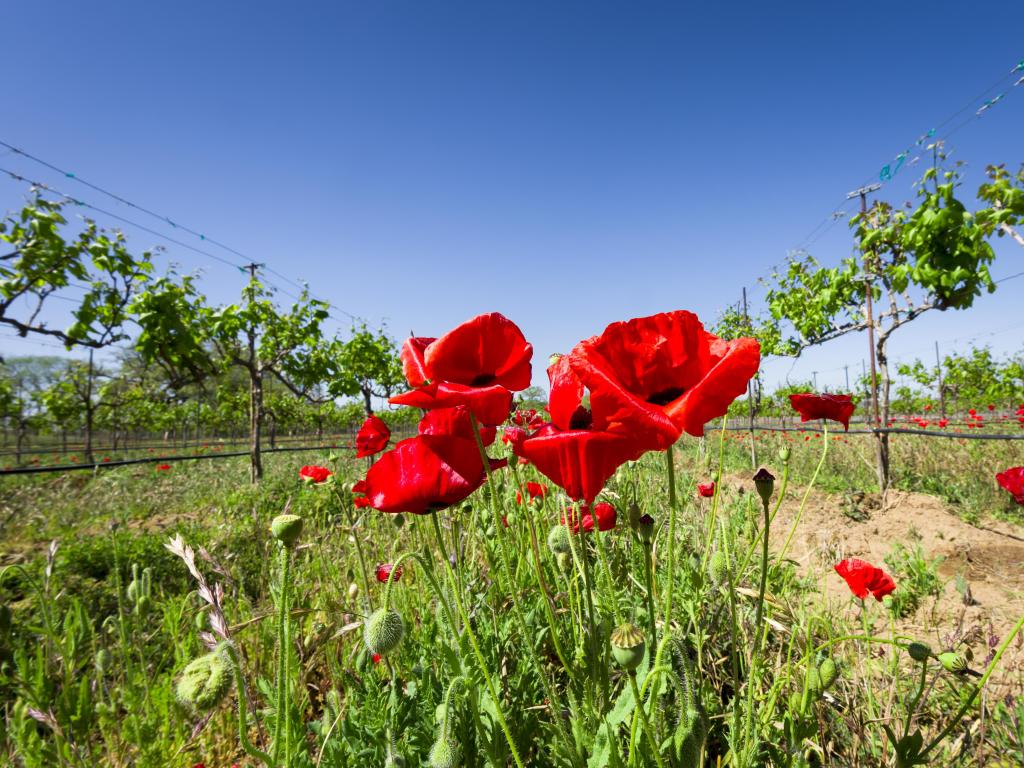 Best places to stop between Austin and Big Bend National Park
While it's possible to reach Big Bend from Austin in a day, there are plenty of places to stay if you'd like to get even more out of your road trip:
Dig into some natural history in Sonora
If you're after natural beauty, Sonora's got you covered. Home to the most beautiful cave systems in Texas, the Caverns of Sonora are worth a long stop.
For those more interested in local history, the Miers Home Museum showcases some of the most important artefacts in Sonora, including a full archive of the Sonora local paper, original town plans and historical photographs. The Old Sonora Icehouse Museum is also worth a visit, telling tales of lawmen and outlaws making their way in the Wild West of old.
For overnight stays, Super 8 Wyndham Hotels are a great option for the no-frills traveler just looking for a place to rest. Rooms include free Wi-fi, en-suite and cable television, as well as a continental breakfast during your stay.
If you want something a bit more upmarket, Hampton Inn Ozona in nearby Ozona combines comfort and that home away from home feeling. Complete with a swimming pool, gym and a snack bar, Hampton Inn provides a great place to base yourself in while exploring Sonora.
Make a last-ditch pit stop in Marathon
The second largest town in Brewer County, the charming town of Marathon only has 430 full-time residents and is steeped in history. Worth visiting during your stop over are the Marathon Courthouse and Gage Hotel and Gardens.
Not only is Marathon a great stop during your road trip, but it's also the last town between Austin and Big Bend. Make sure you stock up on the essentials before leaving town, as cell-service becomes sketchy after this point.
If you're planning on doing an overnight stay, Marathon has the darkest skies in the lower 48 states. This makes for some spectacular star-gazing on clear nights.
For overnight accommodation in Marathon, you need not look further than La loma del chivo Na bolom, an authentic and truly memorable place to lay your head. The eclectic and traditional decor in this guest house will be sure to inspire you as you take in the unique desert surroundings before stocking up for your Big Bend adventure.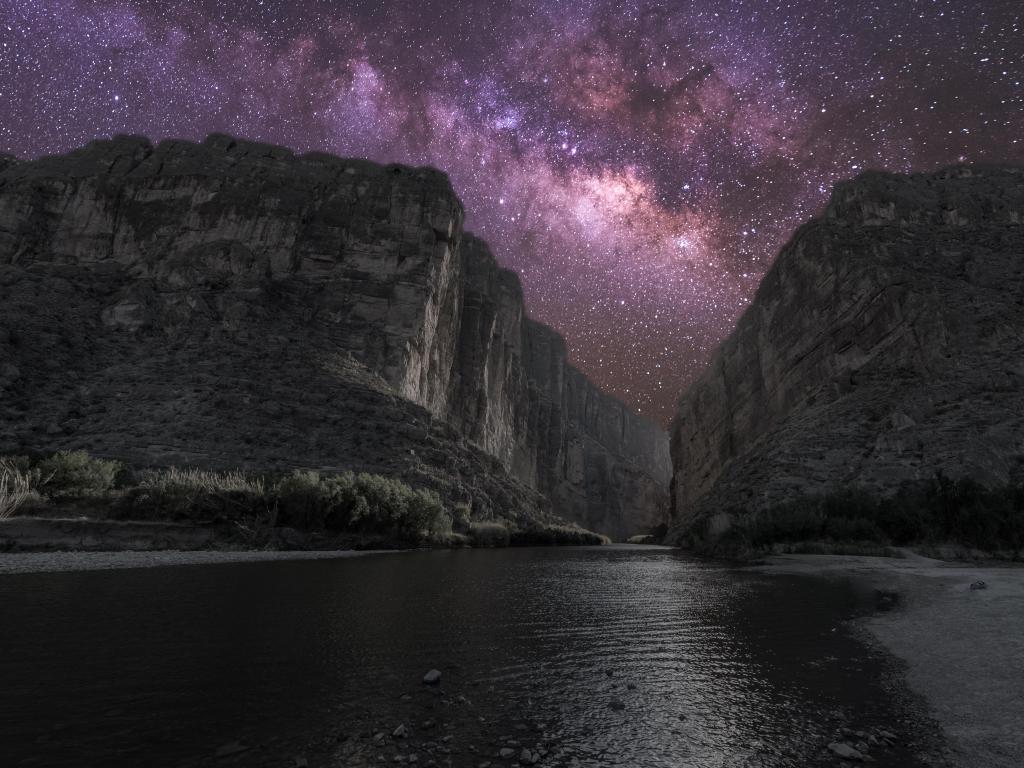 Things to see on a road trip from Austin to Big Bend National Park
The list of things to see on your road trip from Austin to Big Bend National Park is endless; the only limits are your imagination and how much time you have.
Fredricksburg - this quaint town in Texas Hill Country will have you wondering if you've somehow gotten lost and ended up in Germany. Wearing its German heritage with pride, Fredricksburg is flush with German cuisine, culture and of course, a monstrous bierhalle (beer hall)!
Pontotoc Vineyard Weingarten - if you drive through Fredricksburg, you have to visit some of the many vineyards that surround the town. With more than 50 wineries in Gillespie County, wine production in Fredricksburg dates back to the original settlers using the native mustang grape to produce award-winning drops.
South Llano River State Park - take a dip or go for a paddle in the beautiful Llano River, or explore the natural wilderness along one of the park's many hiking trails. The park loans out GPS units for the intrepid explorer, and the visitors' center has helpful park guides and information about what to do and see during your visit.
Alpine Art Murals - the town of Alpine is home to a permanent outdoor art exhibition chronicling the town's history. Stretch your legs in downtown and take in hundreds of unique works of art decorating the walls of local businesses. Many of these murals have been up since the 1940s, and detail history and folklore special to the region.
Ozona - "The Biggest Little Town in the World", Ozona is home to a historic courthouse, the County Crockett Historical Museum, and the Davy Crockett Monument.
Heart of Texas West Wildlife Trail - a gorgeous natural walking trail great for getting some fresh air.
Alpine - the 'Alpine Alley Art' project was launched to showcase local and international artists; these murals range from desert nature scenes to depictions of the star-riddled night skies over Marathon and Big Bend.
Marfa - increasingly known as an arts hub in the desert. The Chinati Foundation, founded by artist Donald Judd, displays huge indoor and outdoor installations on an old army base. Also be sure to check out the famous Prada Marfa installation, just off US Route 90.
Fort Lancaster Historic Site - memorializes one of the several outposts established in the mid-19th century for westward expansion. In its day, Fort Lancaster ensured safety of transit by providing escorts for wagon trains and settlers enroute to California along the San Antonio-El Paso Road. Explore the impressive ruins of over 30 buildings and experience a taste of the Lone Star State's colonial history.
Crinoid Hills - Marathon lies on some of the oldest rocks from the Paleozic Era, which makes hunting for fossils in the Crinoid Hills a popular pastime for those transiting through. Just 5 miles west of Marathon, these hills are one of the best places for embracing your inner-Jurassic Park in Texas. If fossil hunting isn't appealing to you, the Crinoid Hills are also host to some unique and striking geographic features like strike-slips and folds, and provides some of the best views over the area for some great photos.
Terlingua Ghost Town - Located 1 hour and 45 minutes outside of Big Bend, Terlingua Ghost Town is a must-see for your road trip. Once a thriving mining town, this modern-day ruin now has only 100 full-time residents and draws thousands of visitors every year for its unique and harrowing story.
Chisos Mining Company ruins - Set against the backdrop of the quintessential Texas landscape, the ruins of the Chisos Mining Company are perfect for discovering the history of the area and the events that led to the abandonment of the town in the 1940s. The ruins are free to explore, and the original structures of the Chisos Mine Company Store and the Starlight theatre will transport you back to early 20th century Texas.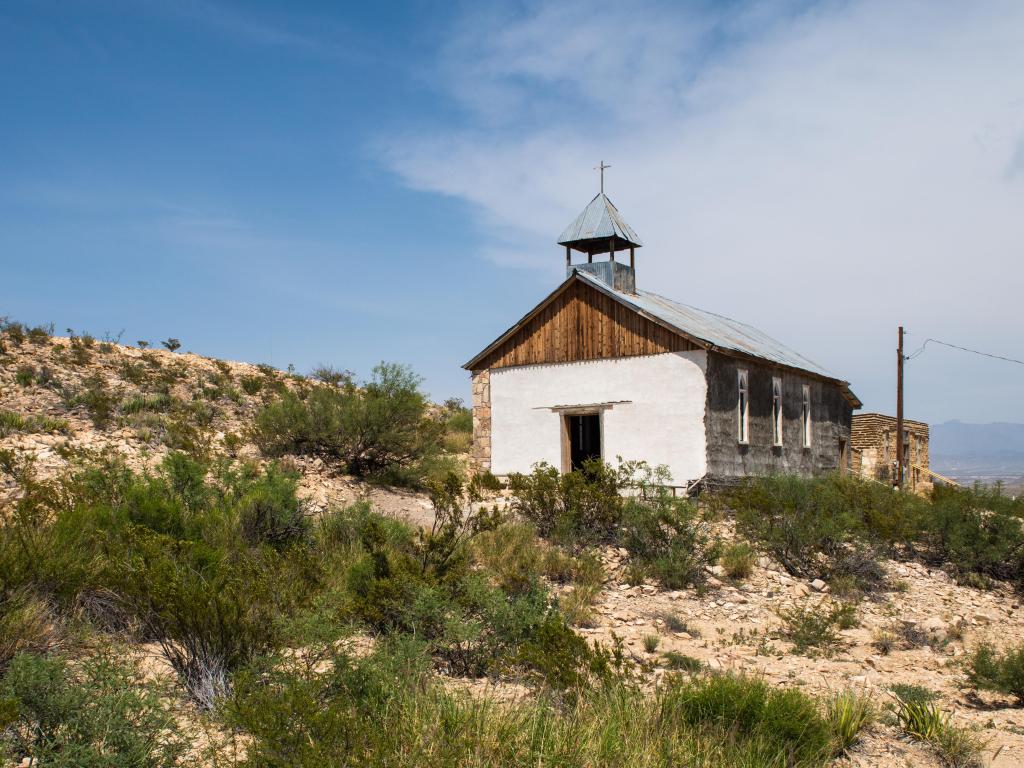 Best time to go on a road trip from Austin to Big Bend National Park
Fall and spring are the best times of year to road-trip from Austin to Big Bend National Park. Mild daytime temperatures and cool nights make for the perfect conditions to explore everything the park has to offer.
However, be warned: March and April are the busiest months in Big Bend due to these optimal weather conditions and timing of college breaks.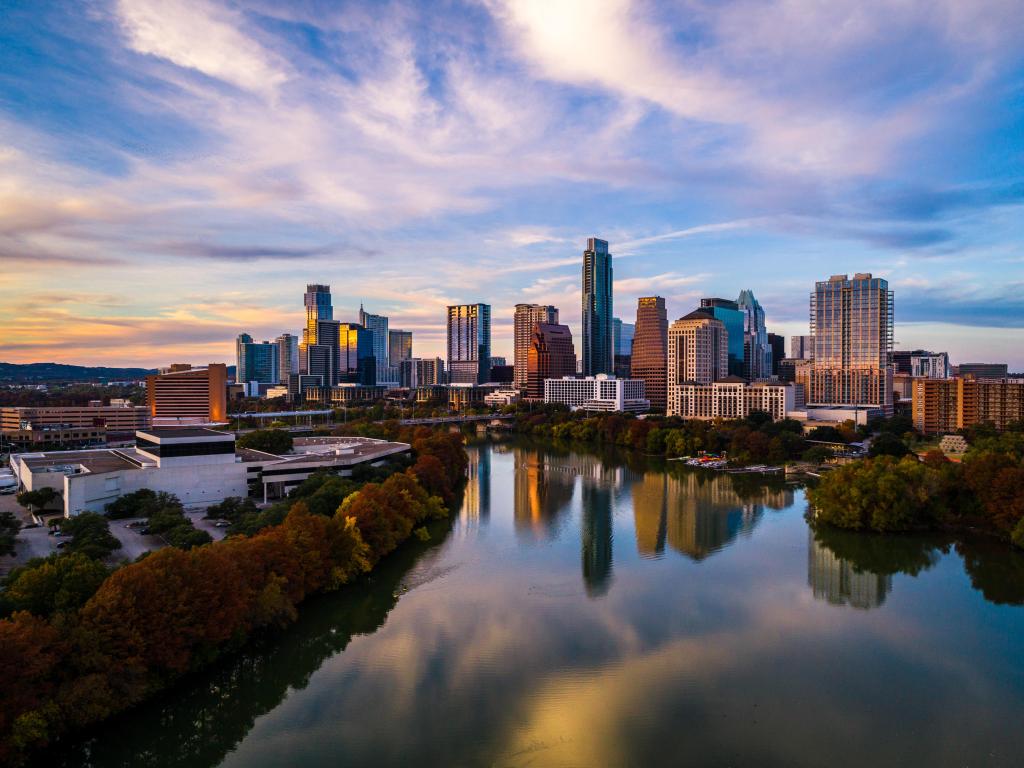 Nevertheless, Big Bend National Park is enormous. If you're after a secluded, quiet spot, you'll have no trouble finding one. Just be sure to book a hotel nice and early if you plan on traveling during this period.
If you decide to visit Big Bend National Park during the summer months (between May and September), be mindful of the very hot climate. Temperatures can easily reach 90 degrees Fahrenheit (30 degrees Celsius), so be sure to stay hydrated and take frequent, shaded breaks during your hikes.