Road Trip from Austin to Dallas
Get ready for the ultimate Texas experience as you set off on an Austin to Dallas road trip. You will travel through a mosaic of charming small Southern cities, intriguing historical sites, and natural wonders, promising an adventure that's as big as the Lone Star State itself!
The 200-mile road trip from Dallas to Austin will take about 3 hours to drive nonstop. You can visit Waco, Houston, Lufkin, Georgetown, West, NASA Space Center, The Silos at Magnolia Market, Dr Pepper Museum and Waco Mammoth National Monument.
The road trip from Austin to Dallas is full of surprises; on our Dallas travel guide, you can find out about what awaits you on this adventure, the best routes to follow, where to stay, and what to see, as well as the ultimate time to visit Dallas.
How far is Dallas from Austin, and how long will the road trip take?
Comparison of road trip routes between Austin and Dallas

| Route | Distance | Driving Time |
| --- | --- | --- |
| The Direct Route | 200 miles | 3 hours 10 minutes |
| The Houston Detour | 460 miles | 6 hours |
If you follow the Direct Route on this Austin to Dallas road trip, you can expect the journey to take around 3 hours and 10 minutes and cover a distance of approximately 200 miles.
Alternatively, you could opt for the Houston Detour, which is longer at approximately 460 miles and takes around 6 hours to drive.
Even though these are both relatively short routes, there's plenty to see on this road trip from Austin to Dallas, so we suggest sparing at least 2 days to make the best of this Texan adventure - it's perfect for a long weekend.
Best road trip route from Austin to Dallas
The choice of which route to take from Austin to Dallas offers an impressive range of different experiences, from urban cityscapes to beautiful Texas countryside; either making the most of a straightforward journey packed with places brimming with rich history.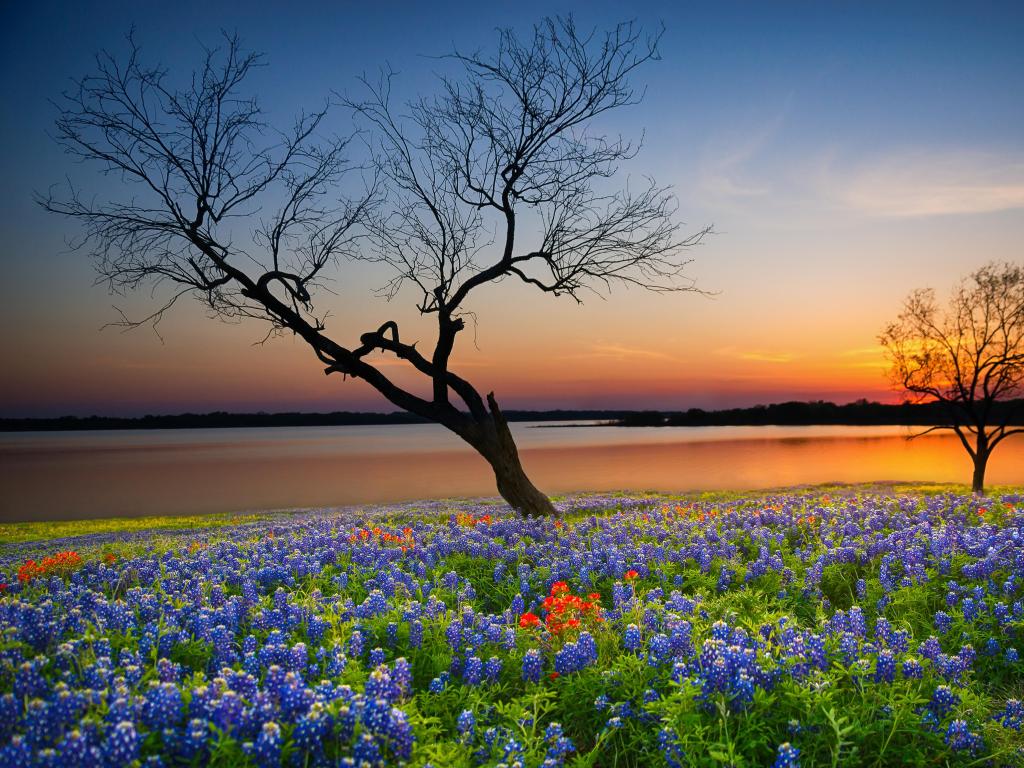 The Direct Route from Austin to Dallas is perfect for those who are looking to enjoy a blend of urban and natural attractions. This journey offers the chance to explore the vibrant city of Waco, with its famous Magnolia Market and the Dr. Pepper Museum.
As you travel through the heart of Texas, you'll encounter quintessential Texas landscapes, featuring sprawling fields, bluebonnet-covered hills, and the occasional longhorn or two.
If you are looking to visit bigger cities en route, the Houston Detour would be a perfect alternative. You'll start with the dynamic city of Houston, renowned for its space center and impressive museums, and then journey through the Piney Woods of East Texas, where you can enjoy the lush forests and charming towns like Lufkin.
How to drive from Austin to Dallas
The map above shows our suggestions for the best road trip routes between Austin and Dallas. Keep reading for detailed descriptions of both routes, where to stay on either, and the best things to do on the way.
The Direct Route
Driving from Austin to Dallas, head north along Interstate-35 (I-35). Continue on the interstate, passing through the scenic Texas Hill Country. This is a great place for a brief stop to enjoy a picturesque view of the rolling hills and native flora.
As you progress along your route, your next major stop will be Waco. Here you can explore the Waco Mammoth National Monument, where ancient mammoth fossils have been preserved.
Once you've finished exploring Waco, continue north on I-35. This stretch of the journey offers a flat and straight drive, allowing you to soak in the Texan landscape. Finally, you'll arrive in the sprawling metropolis of Dallas, ready for the next stage of your adventure.
The Houston Detour
Head east along State Highway 71 as you set off from Austin towards Houston. After around an hour and a half, you'll merge onto I-10 near Columbus, Texas. You'll remain on I-10, heading east, until you arrive in Houston just over an hour later. When you reach Houston, explore the Space Center Houston where you can learn about NASA's manned space flight program.
After exploring Houston's eclectic attractions, head north on US-59 to reach the charming city of Lufkin. On this stretch of the journey, you'll see a transition from bustling urban landscapes to the Piney Woods region of Texas.
Leaving Lufkin, you'll continue north along US-69 (and then US-175), a route that will take you through the beautiful scenery of East Texas. The landscape along this stretch is a tapestry of forests, meadows, and small towns. Finally, you'll reach your destination in Dallas.
Best places to stop between Austin and Dallas
The road trip from Austin to Dallas is not the longest journey, as mentioned above, but we recommend splitting up the drive over a couple of days to allow you time to explore the cities, towns, and landscapes you'll pass.
Here are our top choices for inspiring places to stay to help you plan your Texas road trip itinerary. Each of these stopover destinations is dotted with rich history, plenty of attractions to explore, and excellent choices for lodging.
A cozy stay in Waco
Waco, Texas, is a truly charming city that makes for a perfect stopover on the Direct Route from Austin to Dallas. Located less than 2 hours from Austin, Waco offers an authentic slice of the Texan heartland that's sure to captivate any visitor.
One of Waco's top attractions is the Magnolia Market at the Silos, created by Chip and Joanna Gaines of the popular HGTV show "Fixer Upper." The market is a delight for design enthusiasts, featuring a collection of unique home goods and decor items, a beautiful garden, and food trucks that offer a variety of delicious bites.
Waco is also famous for the Dr Pepper Museum, which offers a fascinating look into the history of this beloved beverage with vintage memorabilia, interactive exhibits, and a vintage soda shop where you can enjoy a frosty Dr Pepper float.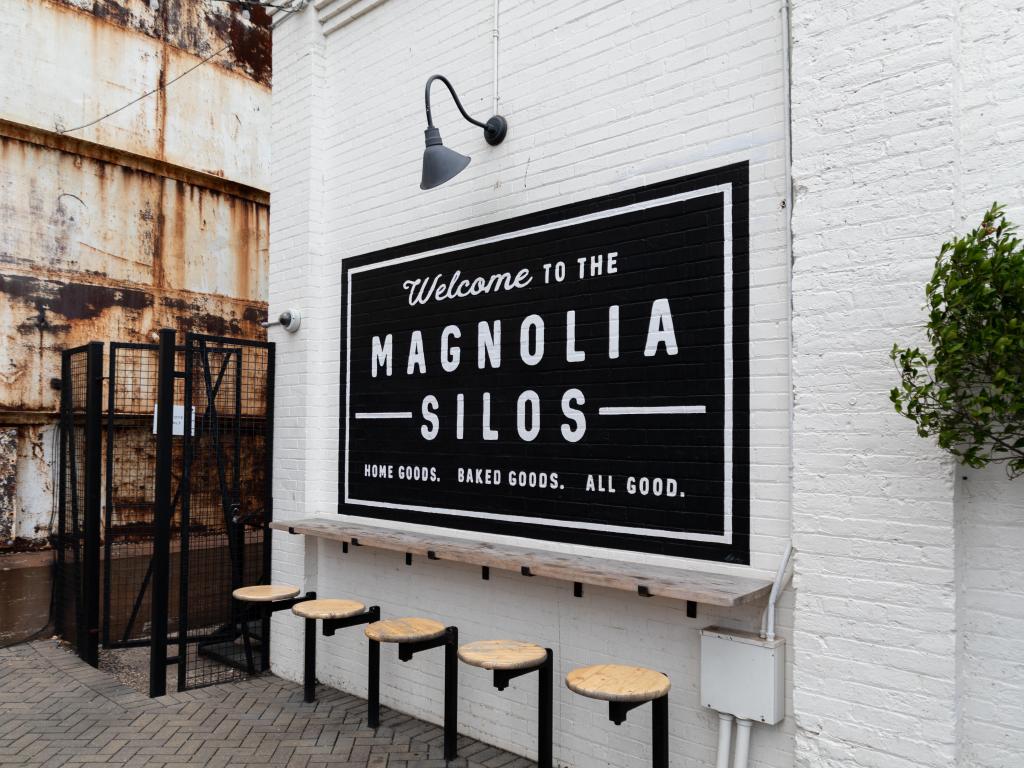 The Texas Ranger Hall of Fame and Museum is another must-see in Waco. This museum is dedicated to the history and lore of the legendary Texas Rangers, featuring artifacts, exhibits, and stories that span over two centuries.
The stylish Pivovar Hotel is our favorite place to stay while in Waco. Located conveniently downtown and housed in an old train station, this hotel is brimming with old-world charm. You can even see historical wagons pass by the hotel!
After a long drive, head to the beer garden on-site to sample the brews on offer or enjoy a delicious meal at the hotel's beautiful restaurant if you have worked an appetite. When you are ready to head out, you will find the famous Magnolia Silos located at your doorstep.
Admire the cityscape of Houston
Houston, Texas, is a bustling metropolis beloved for its thriving arts scene, world-class museums, and vibrant food culture. It's the perfect stopover on the Houston Detour from Austin to Dallas, located only about three hours from Austin.
One of the top highlights in Houston is the Space Center, the official visitor center of NASA's Johnson Space Center. This fascinating museum offers an inside look at space exploration with interactive exhibits, a replica of the space shuttle, and even a chance to touch a moon rock.
If you have more time on your hands, the Houston Museum of Natural Science is a must-visit. The Cockrell Butterfly Center, with its lush rainforest environment and thousands of butterflies, is a particular highlight.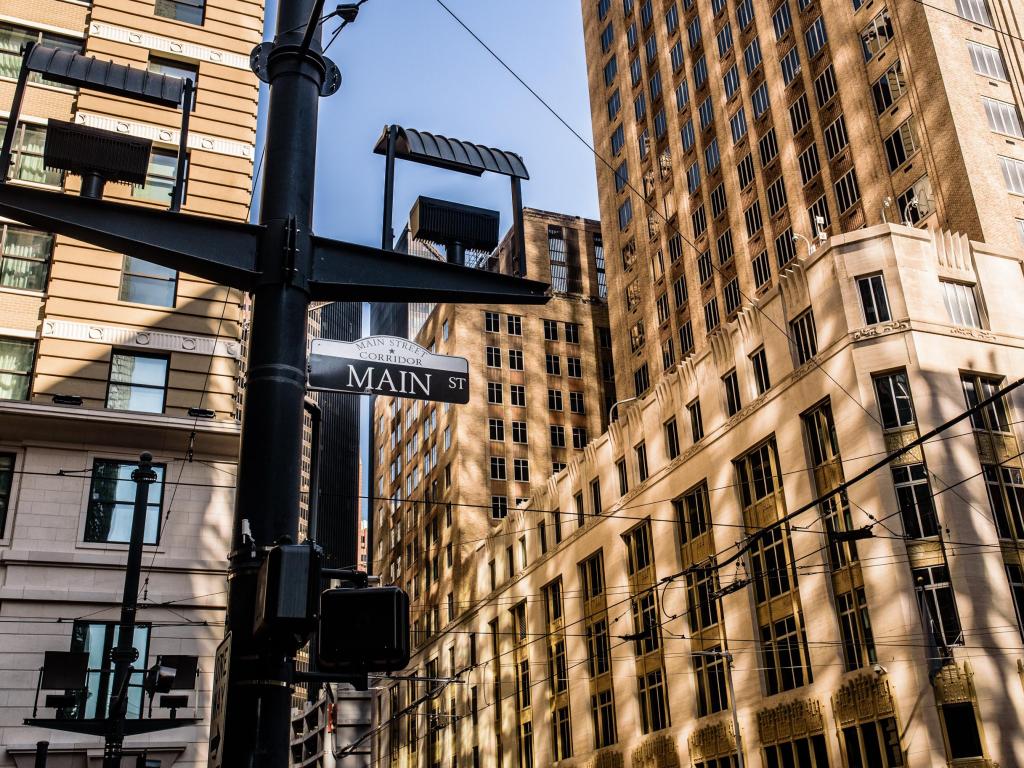 Houston's colorful (pardon the pun!) art scene can be experienced at the Museum of Fine Arts, Houston, which houses a vast collection of artworks spanning several centuries and continents.
There are quite a few options as to where to stay in Houston, but it is hard to beat the beautifully designed Post Oak Hotel. The luxurious hotel features one of the most beautiful outdoor pools we have ever seen, and gorgeous rooms equipped with stunning marble bathrooms.
The Water Wall, Houston Arboretum and Nature Center and Memorial Park are all located within walking distance of the hotel. If you'd rather stay in and relax after your drive, the hotel has a fantastic restaurant on-site that serves American cuisine.
Where to stay when you reach Dallas
Once you reach Dallas, you will want to stay in a hotel that matches the upbeat, urban vibes of the city and The Joule promises exactly that with its contemporary style. Boasting a stellar location on Main Street, you will easily be able to explore the city on foot.
The Dallas Museum of Art and JFK Memorial are within walking distance of the property, perfect for planning a day out if you are looking to admire some art and learn about the history of the city.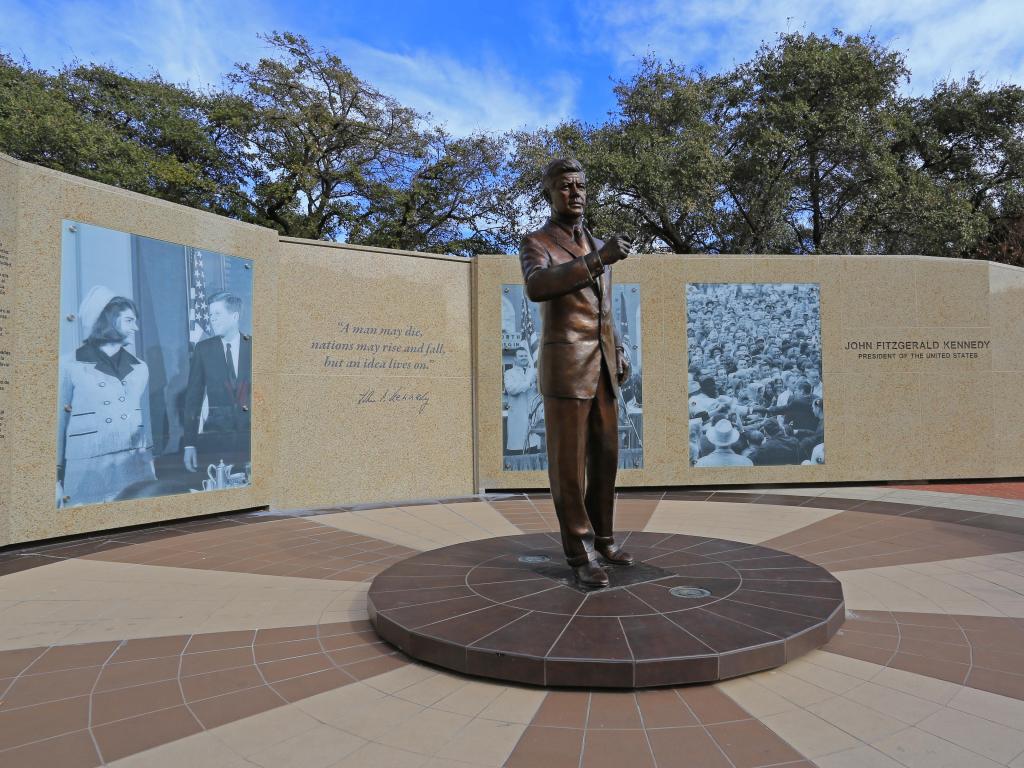 Make sure to check the beautiful swimming pool out to relax and unwind your excursions. There is a fantastic restaurant in the hotel, which also serves delicious breakfast in the mornings that'll set you up nicely for a day of exploring.
Things to see on a road trip from Austin to Dallas
With many towns and cities on each route, a road trip from Austin to Dallas gives you the chance to visit countless museums, quirky attractions and even a fascinating national monument. We have compiled a list of the best things to do on either route below, which should help you decide which option to take.
The Direct Route
Inner Space Cavern, Georgetown - This awe-inspiring limestone cavern was discovered in the 1960s. Take a guided tour to marvel at the stunning formations and learn about the history of the cave.
Blue Hole Park, Georgetown - A scenic lagoon bordered by limestone bluffs along the South San Gabriel River. Great for swimming, picnicking, and hiking.
The Williamson Museum, Georgetown - This museum showcases the culture and heritage of Williamson County with unusual exhibits. Check out the quirky U-Dig-It exhibit where you can dig for artifacts.
Czech Stop and Little Czech Bakery - An essential stop for foodies. Try their famous kolaches, a Czech pastry, and other delicious baked goods.
Waco Suspension Bridge - Once the longest single-span suspension bridge west of the Mississippi, it's now a pedestrian crossing. Visit at night for a quirky light show.
The Silos at Magnolia Market, Waco - Created by Chip and Joanna Gaines from HGTV's Fixer Upper, this is a must-visit for fans. Shop for unique home goods, and enjoy a range of food trucks.
Dr. Pepper Museum, Waco - Visit the birthplace of Dr. Pepper and learn about the soft drink's history. Try creating your own soda at the Liquid Lab.
Waco Mammoth National Monument, Waco - This paleontological site preserves the nation's only recorded discovery of a nursery herd of Columbian mammoths. Enjoy a guided tour of the dig site and the museum.
Texas Ranger Hall of Fame and Museum, Waco - Dedicated to the history and popular culture of the Texas Rangers, this museum houses exhibits of artifacts and documents from the iconic law enforcement agency.
Cameron Park Zoo, Waco - This natural habitat zoo features animals from around the world. Highlights include the Brazos River Country and the Asian Forest exhibits.
The Texas Collection, Baylor University, Waco - This special library houses a vast assortment of Texana, including a unique collection of Texan cookbooks. A quirky stop for history buffs and foodies alike.
Dubl-R Old Fashioned Hamburgers, Waco -This diner-style restaurant hasn't changed much since the 1970s, serving up classic American fare. A quirky place to grab a bite and step back in time.
Texas Sports Hall of Fame, Waco - This museum celebrates athletes who have made a lasting impact in Texas sports. Explore the exhibits and learn about your favorite sports heroes.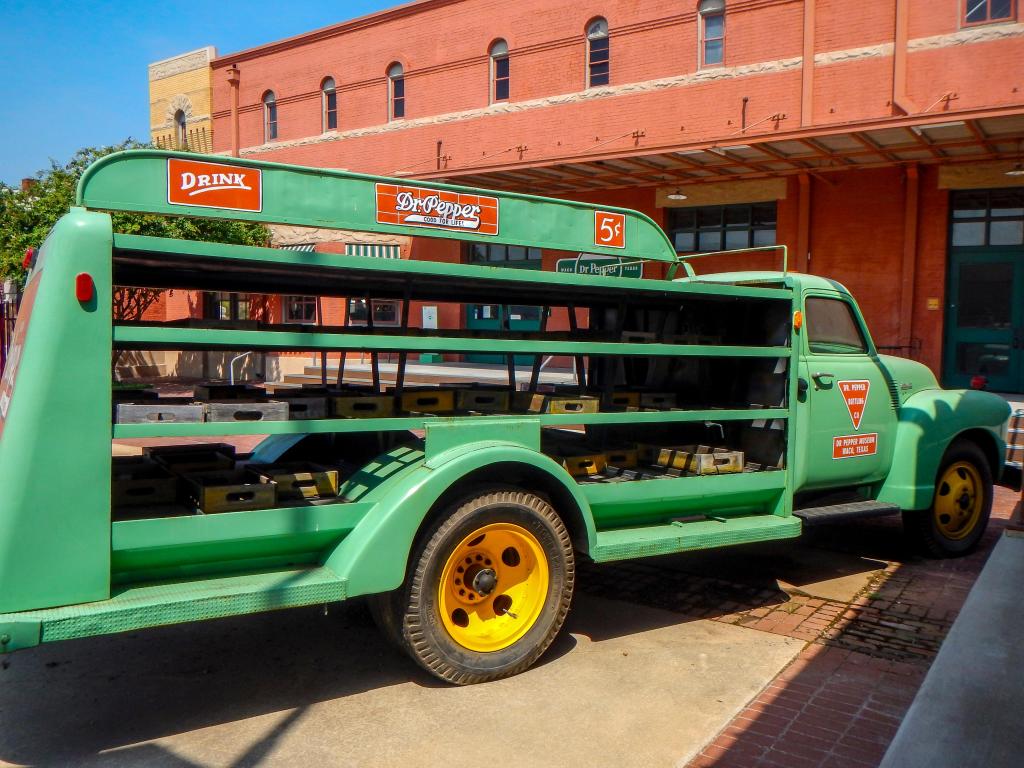 The Houston Detour
Space Center Houston, Houston - This leading science and space learning center is one of Houston's top attractions. It's your gateway to NASA's Johnson Space Center.
Buffalo Bayou Park, Houston - A beautiful urban green space where you can walk, bike, or kayak. The park also offers stunning views of the Houston skyline.
Houston Museum of Natural Science - This museum is home to a planetarium, a giant screen theater, and numerous exhibits on natural science. Don't miss the fascinating paleontology display.
The Menil Collection, Houston - An art museum located in a quiet neighborhood of Houston. It houses an impressive collection of art from ancient times to the present.
The Museum of Fine Arts, Houston - One of the largest art museums in the United States. It offers a vast collection of artworks from around the world.
Beer Can House, Houston - A unique house covered in flattened beer cans, bottles, and other beer paraphernalia. It's a testament to creative recycling!
Art Car Museum, Houston - This museum, also known as the "Garage Mahal," displays a collection of decorated vehicles. Each car is a unique piece of art.
National Museum of Funeral History, Houston - This quirky museum houses exhibits on the history of funerals and funeral services. Check out the collection of historical hearses.
Houston's Underground Tunnel System - A network of tunnels 20 feet below Houston's downtown streets. It's full of shops, restaurants, and a unique view of the city.
The Little Church in the Pines, Nacogdoches - This tiny church measures only 10 feet by 15 feet. It's said to be one of the smallest active churches in the world.
Caddo Mounds State Historic Site, Alto - An archaeological site located east of Lufkin. Learn about the Caddo people who lived here more than 1,000 years ago.
Ellen Trout Zoo, Lufkin - This well-kept zoo is home to a variety of animals from around the world. The zoo also has a miniature prehistoric park with dinosaur statues.
Sam Rayburn Reservoir, Lufkin - A great spot for outdoor activities including fishing, boating, and birdwatching. The reservoir is surrounded by beautiful natural landscapes.
Naranjo Museum of Natural History, Lufkin - This museum showcases a variety of interesting exhibits, including dinosaur fossils and space artifacts. It's a great educational stop for all ages.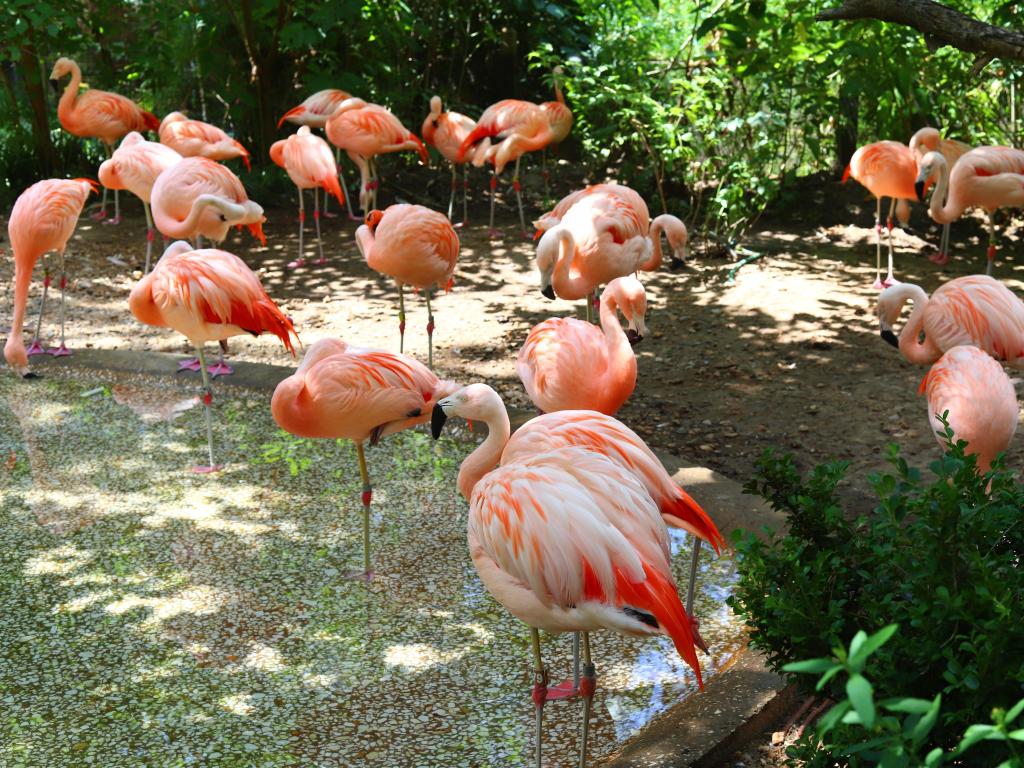 Best time to go on a road trip from Austin to Dallas
The road trip from Austin to Dallas can indeed be undertaken year-round, thanks to the relatively mild winter climate in Texas. However, spring and fall are some of the most popular times to visit dazzling Dallas.
In spring and fall, temperatures are generally comfortable, ranging from 60 degrees to 80 degrees Fahrenheit, which is particularly good if you hear the call of the great outdoors and want to spend some time exploring.
During these seasons, the city comes alive with outdoor activities, from exploring the Dallas Arboretum and Botanical Garden in full bloom in the spring, to experiencing the Texas State Fair - one of the largest state fairs in the nation - in the fall between September and October.
Dallas in the spring is vibrant, with wildflowers like bluebonnets making their appearance, and the weather is typically comfortable for exploring the outdoors. Fall in Dallas is equally inviting, with leaves changing color and cooler temperatures perfect for urban exploration or enjoying a football game.
In the summer months, Dallas, like the rest of Texas, can get quite hot, with average high temperatures reaching into the mid to high 90 degrees Fahrenheit. While this heat might be intense for some, it's worth noting that many attractions, such as museums and the Space Center, are indoors and air-conditioned.
If you are visiting in June-July, you can book a ticket to a show at Shakespeare in the Park while enjoying the summer breeze while watching some of the most well-known and beloved plays in the world.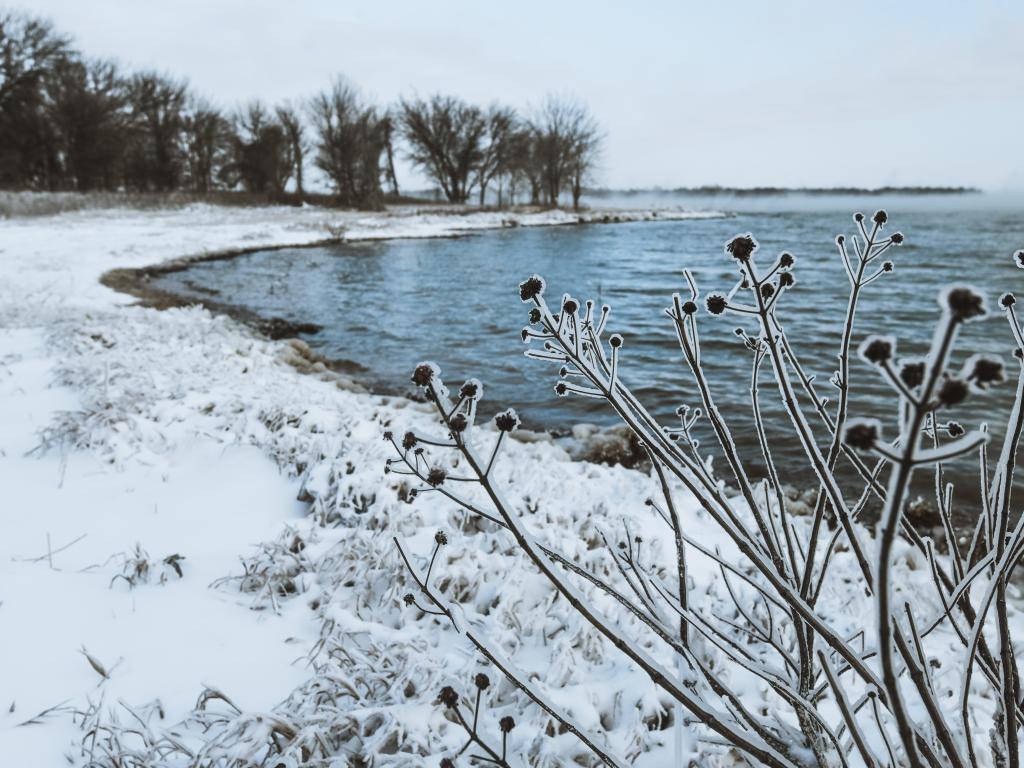 Winter temperatures in Dallas are relatively mild compared to many other parts of the US, with highs typically in the 50s-60s degrees and lows in the 30s-40s degrees Fahrenheit.
While snow is infrequent, it's not unheard of. If you plan your trip during the winter, be sure to check the weather forecast for any potential snow or ice, which could impact driving conditions.