Road Trip from Austin to Destin, Florida
If you're looking for a way to discover America's Deep South, this road trip from Austin to Destin is just the adventure for you. Taking you from urban Texan vibes to coastal paradises, this journey offers a chance to get acquainted with the best of what this historic region has to offer.
The 790-mile road trip from Austin to Destin, Florida will take 13 hours to drive. You can visit Houston, New Orleans, Gulfport, Biloxi, Jackson, Windsor Ruins, Whitney Plantation, De Soto National Forest and drive on the Natchez Trace Parkway.
From the South's signature swamplands and Gulf Coast to its historic and diverse cities, this road trip truly has everything! Keep reading to discover our suggested routes that'll take you to the sunny resort town of Destin.
How far is Destin, Florida from Austin, and how long will the road trip take?
Comparison of road trip routes between Austin and Destin, Florida

| Route | Distance | Driving Time |
| --- | --- | --- |
| The New Orleans Route | 790 miles | 13 hours |
| The Natchez Trace Parkway Route | 850 miles | 15 hours |
We've got two routes that each offer a unique journey from start to finish. The New Orleans Route will take you through Texas, Louisiana and Mississippi, and it should take you about 13 hours to traverse the 790 miles of this route.
The Natchez Trace Parkway Detour takes you along a celebrated scenic route, spanning 850 miles that will take you just under 15 hours to traverse completely.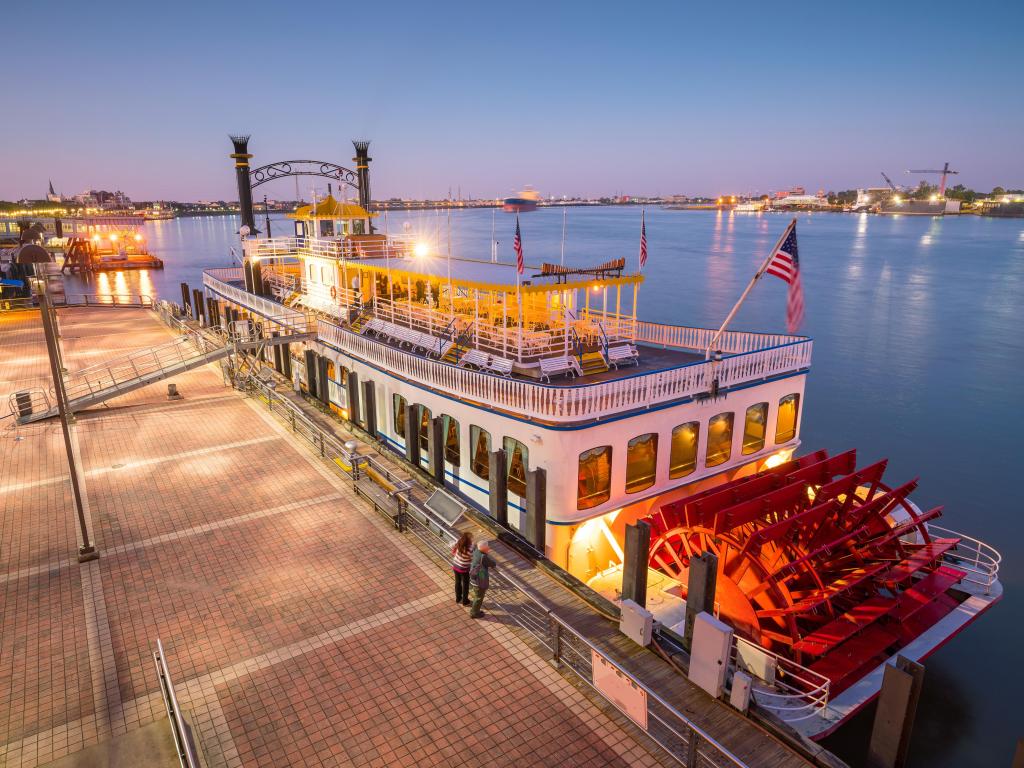 We recommend taking about four or five days on either route, as this way you'll have ample time to take in the many historic and exciting attractions that await you.
Best road trip route from Austin to Destin, Florida
Regardless of which route you choose you'll definitely have the opportunity to discover some breathtaking natural spaces. It all comes down to what sort of vibe you're looking for out of this trip.
Choose the New Orleans Route to stick closer to the coast and enjoy the historic streets of New Orleans. You'll also have the chance to stop in maritime-forward Gulfport and Biloxi, which are dotted along the Gulf Coast.
If you're looking for a more relaxed and picturesque vibe, opt for the Natchez Trace Parkway Detour, which takes you up into the states of Texas and Mississippi.
This parkway actually follows the "Old Natchez Trace", a route once used by Native Americans, European settlers, slave traders, soldiers, and future presidents. It's a really special way to get to know these states!
Note that this is just a glimpse of the beauty of the parkway. If you would like more information on the Natchez Trace Parkway and the best way to enjoy its scenery to the fullest, please see our detailed guide for more information.
The New Orleans Route
Head out of Austin and make the slow descent towards Houston, this state's busiest and largest city that's got some really interesting museums on offer, including the Museum of Fine Arts Houston.
Once you've had your fill of this city, continue along Interstate 10 (I-10) eastbound, passing through the smaller cities of Beaumont and Lafayette. Take the exit towards Lafayette and continue along US-90 E to New Orleans.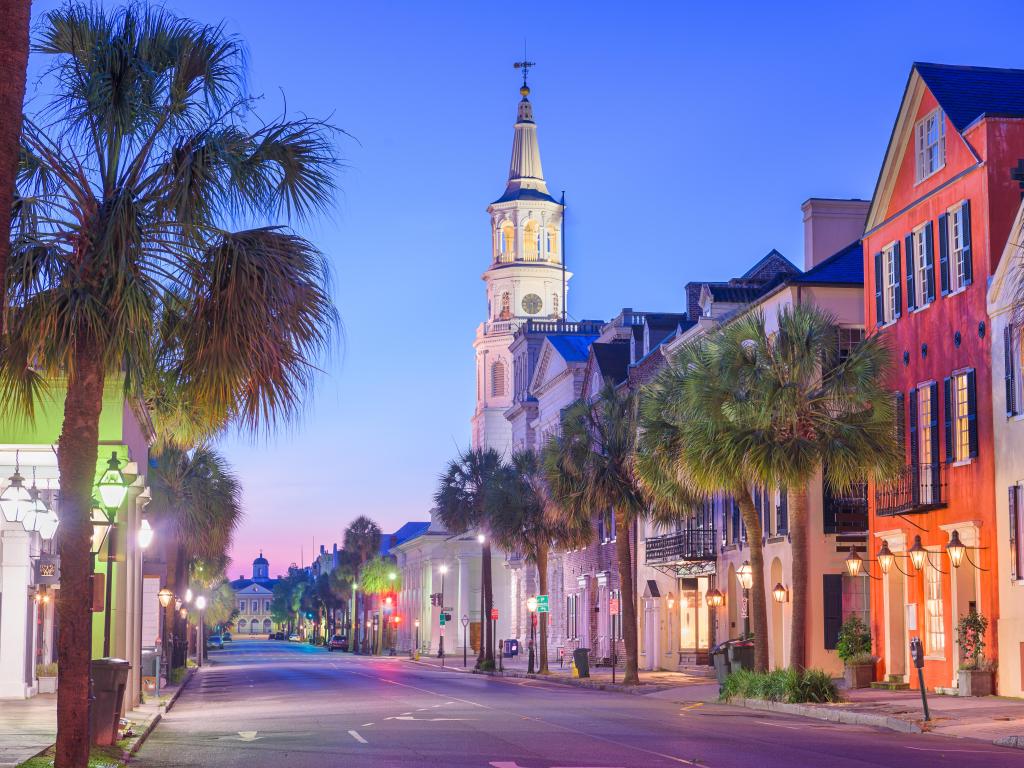 As you can imagine, there's tons and tons to do in New Orleans, including exploring its historic streets and French Quarter. You can enjoy a few days here, or continue along the coast past Gulfport, Biloxi and Mobile until you've reached the sunny resort town of Destin, Florida.
The Natchez Trace Parkway Detour
If you're the kind of traveler who can't get enough of long scenic drives through forested roads, or if you're a fan of American history, then we highly recommend taking the Natchez Trace Parkway Detour.
Like for the New Orleans Route, you can exit Austin and make your way towards Houston via I-10. Here, you can either choose to stop in Houston or continue along US-69 to the Natchez Trace Parkway Detour.
This detour will take you through Natchez as well as Jackson and has been celebrated for the stunning scenic landscapes it offers on the way to and through these cities.
When you've had your fill of Jackson, you can make your way south to Hattiesburg and Mobile, before continuing towards Destin.
Best places to stop between Austin and Destin, Florida
While you could theoretically make this journey in a day or two, we recommend taking your time to explore the many offerings of the American South. We've picked out our favourite overnight stops along the way, complete with some hotel recommendations to make your trip planning a breeze.
A historic stop in New Orleans
Located just over halfway along the New Orleans Route, the city of New Orleans is a must-see for anyone passing through this area. Fans of Creole cuisine, jazz music and voodoo culture are in for a treat! This bustling and historic town also offers the iconic Bourbon Street nightlife.
New Orleans has tons on its plate when it comes to unique cultural attractions. A must-see is the French Quarter, New Orleans' most celebrated and historic neighborhood. While in the city, also check out Jackson Square, where you can enjoy a walk through this picturesque park.
If you're a fan of history, we recommend visiting the National WWII Museum, where you can discover the history of the USA's involvement in the Second World War.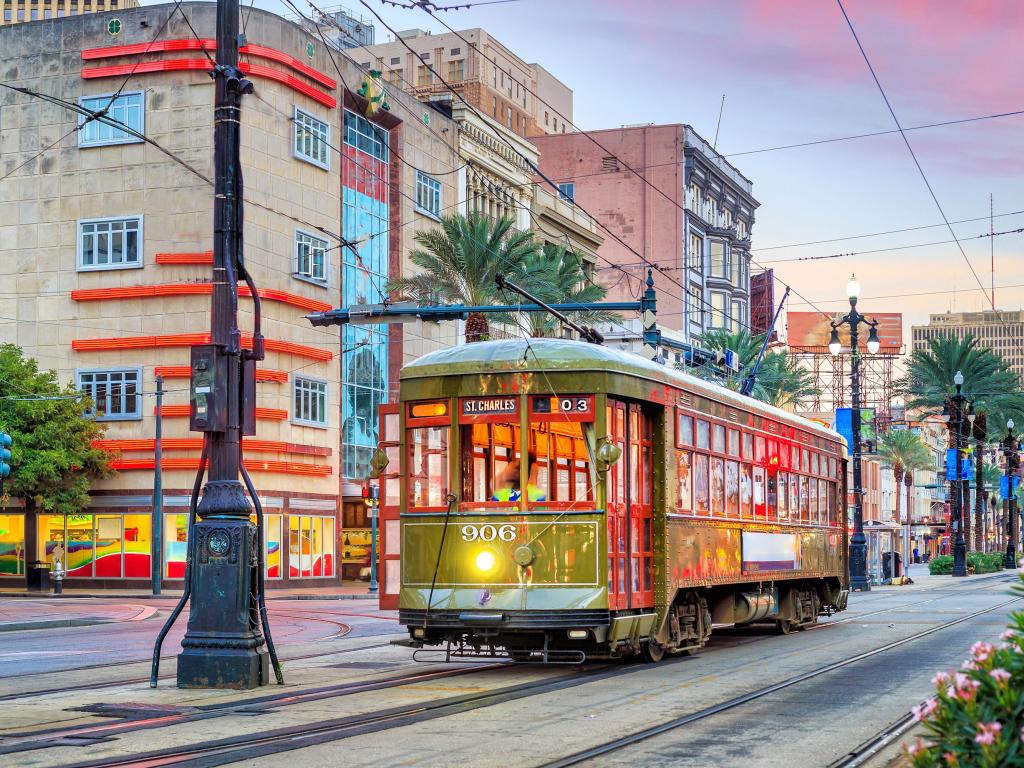 Looking for a spot to stay overnight? We highly recommend the Hotel Monteleone, located right in the French Quarter and close to Bourbon Street. Boasting a French-style façade, this historic and chic hotel offers tons of impressive amenities.
These luxurious offerings include a heated rooftop pool, a fitness center and a full-service spa. To top it off, you can choose to dine at Criollo, their on-site restaurant offering traditional Creole cuisine, or grab a bar in the stunning Carousel Bar.
The best part about this hotel is its proximity to the Mississippi River as well as a couple of New Orleans staples including the Louisiana Wildlife Museum and the Louisiana Maritime Museum.
Explore the port city of Mobile
About two hours from Destin, you'll find the beautiful city of Mobile, Alabama. This city makes a great overnight stop and is actually accessible via both the New Orleans Route and the Natchez Trace Parkway Route.
Mobile is a port city and the oldest city in Alabama, offering a slew of cultural attractions including some unique buildings that draw from a variety of architectural styles, as well as several very cool museums.
If you're looking to discover some of this city's most interesting attractions, we recommend starting with the USS Alabama, a ship that's docked in Mobile Bay and located within the USS Alabama National Park.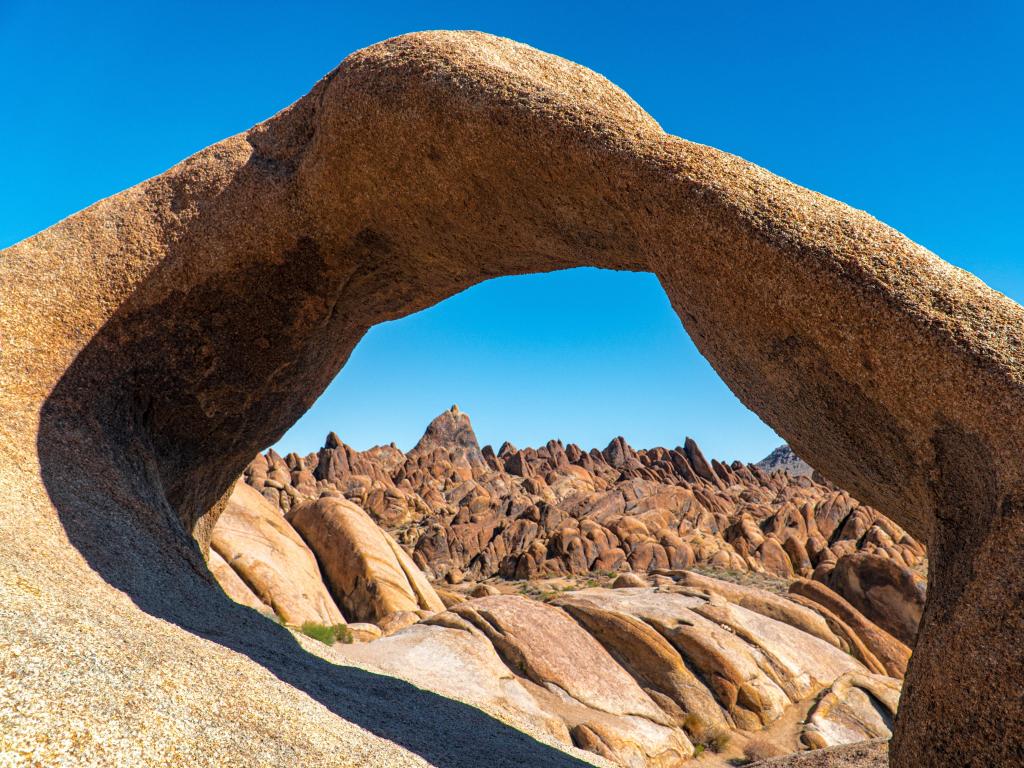 You could also visit the Mobile Carnival Museum, which is entirely dedicated to exploring the traditions and history of Mardi Gras.
Our top lodging choice is Renaissance Mobile Riverview Plaza Hotel, a highly rated hotel that also happens to be right in downtown Mobile. You won't have a shortage of amenities at this hotel, which offers a hot tub and swimming pool, and on-site spa services.
The hotel was recently renovated and faces Mobile Bay, so you'll get some sweet views of the waterfront. It's also located a short walk from dozens of Mobile's main attractions, including Mardi Gras Park and the Gulf Coast Exploreum Science Center.
If you'd like to extend your trip and venture further out on Natchez Trace Parkway, please see our top recommendations as to where to stay on it.
Where to stay when you reach Destin, Florida
You need a spot to stay once you've arrived at the sunny resort town of Destin, and we can't think of a better spot than the Henderson Beach Resort.
Located close to Henderson Beach State Park, this hotel and resort enjoys private beach access, meaning you won't have to worry about the crowds when trying to get your Vitamin D in.
Relaxation-central, this hotel offers two pools as well as a full-service spa, where you can enjoy a massage or facial. We can't think of a better way of relaxing after a few days of driving!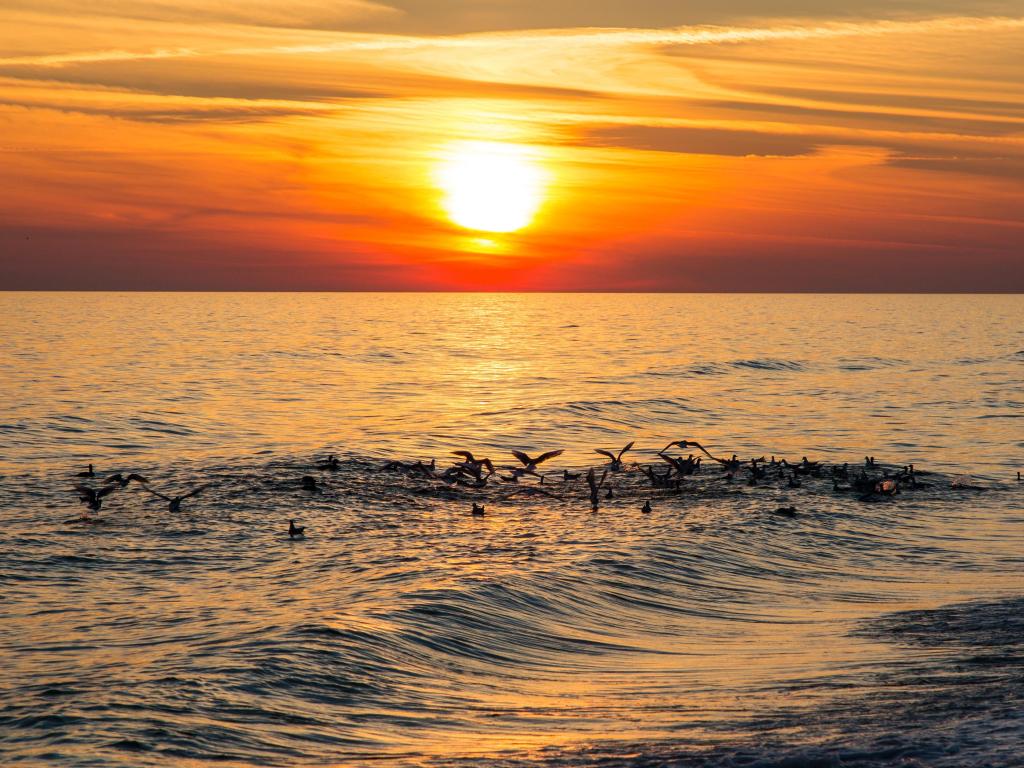 You'll also have access to a variety of outdoor activities, including paddle boarding, biking, and kayaking; if exercising outside isn't your thing, you can always work up a sweat at the resort's on-site fitness center.
No stress about looking around for places to have dinner, as the Henderson Beach Resort has tons of on-site dining options to choose from.
Things to see on a road trip from Austin to Destin, Florida
Did we mention that the American South is filled with unique and historic attractions that are sure to make your trip all the more interesting? From small pit-stops to some longer exploratory draws, here are a few of our favourite things to see along the way:
The New Orleans Route
McKinney Falls State Park – Enjoy a bike ride, hike or fishing trip at this popular park located just outside of Austin; make sure you check out this park's biggest attraction, a cypress tree known as "Old Baldy" that's over 500 years old!
The Dinosaur Park - Discover this unique outdoor attraction, boasting life-size dinosaur statues and a gift shop, right along your route!
Houston, TX - The largest and most populous city in Texas, Houston has tons to offer when it comes to cuisine, cultural attractions and nightlife. A must-see, and right along your route!
Jungle Gardens – Check out this wonderful and peaceful garden, featuring over 200 acres of flowers and trees, as well as a stunning and serene Chinese garden.
Atchafalaya National Wildlife Refuge – Add an hour to your route and visit this sprawling refuge, complete with a small river perfect for fishing and other watersports.
Whitney Plantation – If you're a fan of history, you might enjoy taking a tour of this former plantation, which now offers a museum and guided tours that'll inform you about the history of slavery in the US.
Honey Island Swamp Tours – Explore Louisiana's famous swamps with the Honey Island Swamp Tours, the perfect way to get an in-depth look at these muddy ecosystems.
Biloxi Lighthouse ¬- This 64-foot cast-iron lighthouse was built in 1848, offering tours and a breathtaking view of the Gulf Coast. Right along your route!
Dauphin Island and the Alabama Aquarium - Featuring a 10,000-square-foot Exhibit Hall, a 7,000-gallon stingray touch pool, and showcasing over 100 species, the Alabama Aquarium is a unique and educational experience to learn about marine life native to this region. Adds about a couple hours to your route, but well worth the visit!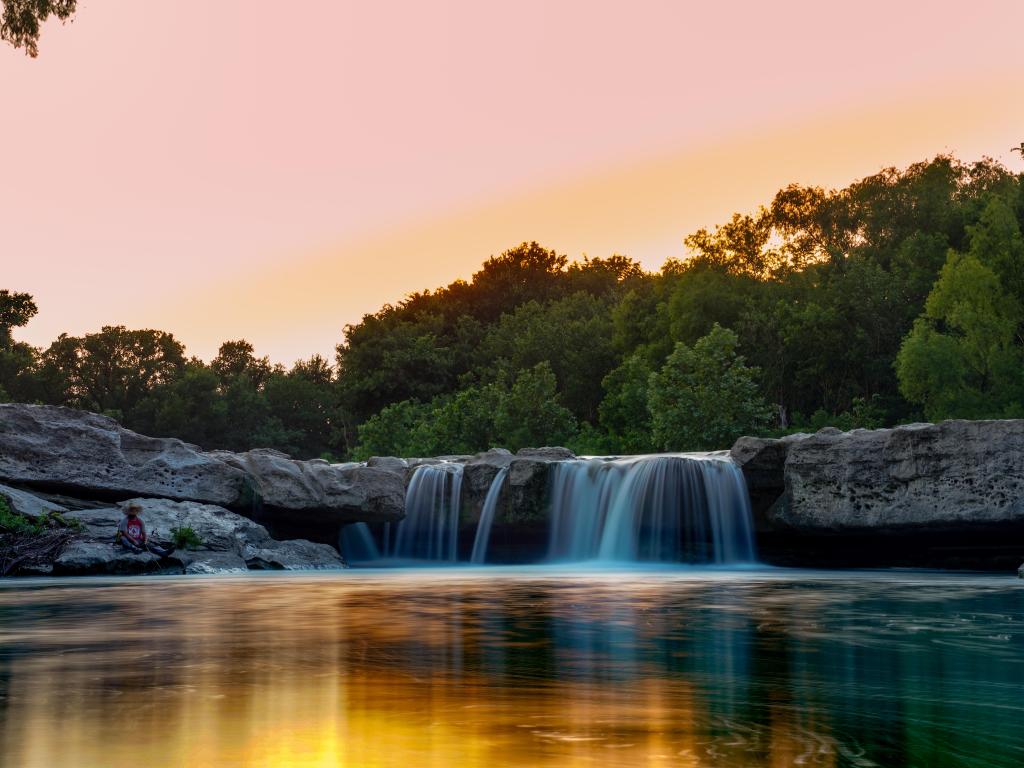 The Natchez Trace Parkway Detour
Gone Wild Safari – If you're traveling with the family, you might enjoy checking out this zoo, offering the opportunity to interact with and feed a range of exotic species.
Gator Country LA Alligator – Feeling brave? Check-out the gators and crocs at this reptile sanctuary. This attraction adds about 90 minutes to your route!
Windsor Ruins - Discover these massive stone columns, the remnants of a large plantation house that burned down in the late-19th century.
Mississippi Armed Forces Museum - This museum offers a large collection of cool army artefacts that date all the way back to the 19th century.
De Soto National Forest – If you're feeling a hike to stretch the legs during your drive, stop by this national forest, where you can explore it's beautiful wooded spaces.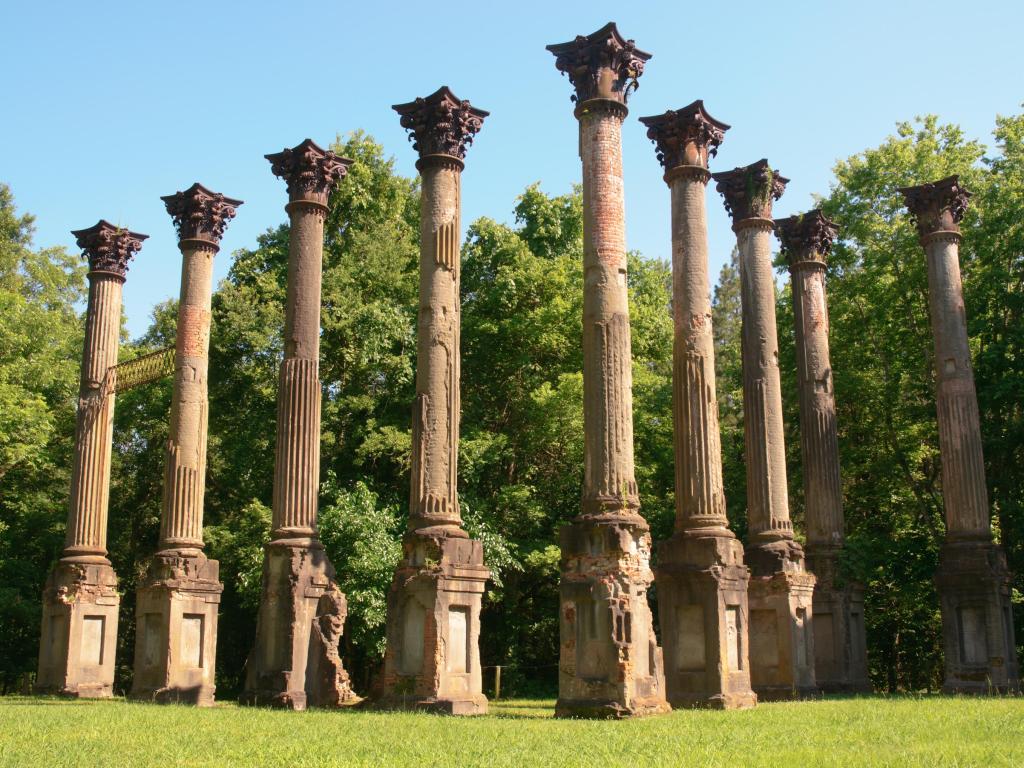 Both Routes
San Felipe de Austin State Historic Site – This historic site remembers the earliest pioneers in this area and is easily accessible via both routes!
Tomball Museum Center – Check out this collection of houses dating back to the 1800s, where you'll find tons of exhibited artifacts and vintage machinery.
The Graffiti Bridge – You'll find this wonderful bridge near Oak Point in Pensacola; it's a unique attraction that makes the perfect photo-op pit-stop.
West Florida Railroad Museum – This museum used to be a railroad depot and has since been renovated into a great educational center, where you can take in train-related memorabilia.
Air Force Armament Museum – Discover the over 25 planes on display at the Air Force Armament Museum. The best part? It's free to enter!
Best time to go on a road trip from Austin to Destin, Florida
Once you've found your vacation destination, the next big question is: when do we go? While you can certainly visit this sunny beach destination any time of year, the most recommended time to visit Destin is during the late spring and early fall, when you'll be able to avoid the muggy summers and cooler winters.
Summer in Destin tends to be a little rainy and muggy with temperatures ranging between 71 and 88 degrees Fahrenheit. Paradoxically, this season is the busiest for tourism, so we suggest you avoid visiting during the summer if you're not a fan of crowds or if you're sensitive to humidity and heat.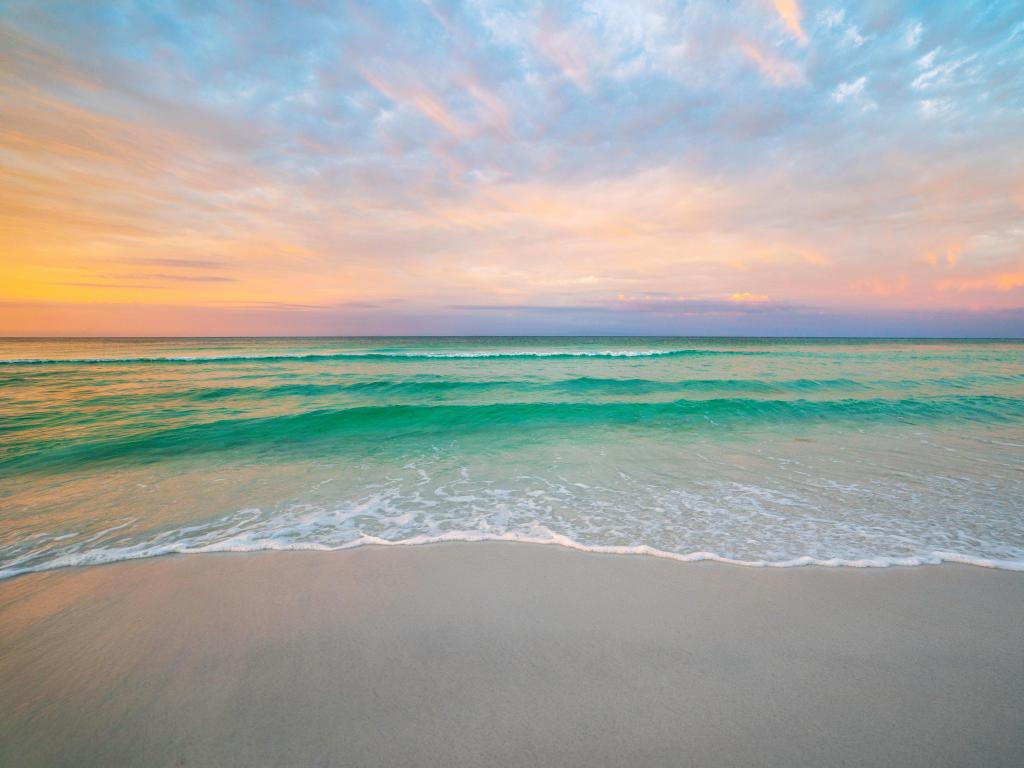 Winter tends to be very quiet in Destin, as the temperatures drop down as low as the mid-forties, and the waters are too cold for swimming. That being said, you'll typically find some great deals accommodation-wise during this time of year.
We recommend visiting Destin in the spring and fall when tourism levels dip and accommodation prices fall as well. You'll be able to get a good deal, while also enjoying some sunny weather, with temperatures ranging between 50 and 80 degrees Fahrenheit.
Except for during the wintertime, you'll find tons of festivals happening in Destin, so you're sure to enjoy some great events when you visit.
Some of our favorites include the Tequila and Taco Fest and Burning Up the Beaches Fest in the spring, as well as the Destin Seafood Festival and Destin Fishing Rodeo in the fall.