Road Trip from Austin to Los Angeles
If a journey through rugged deserts and jaw-dropping forests sounds appealing, the road trip from Austin to Los Angeles takes you through some of the most iconic parks, forests, and cities in North America.
The 1,400-mile road trip from Austin to Los Angeles takes 21 hours 30 minutes to drive if you take the shorter southern route. Depending on the route, attractions include Prescott, Coconino, and Tonto National Forests, White Sands and Grand Canyon National Parks, as well as Albuquerque and Sedona.
Be sure to read until the end to learn everything there is to learn about this trip.
How far is Los Angeles from Austin and how long will the road trip take?
Comparison of road trip routes between Austin and Los Angeles
Route
Distance
Driving Time
Southern Route


via Phoenix

1,400 miles
21 hours 30 minutes
Northern Route


via Albuquerque

2,250 miles
36 hours
Taking the quickest route, the road trip from Austin to Los Angeles covers 1,400 miles and takes about 21 hours 30 minutes to drive without accounting for breaks. Although you could theoretically do the drive in four days, a better move would be to make as many stops along the way as possible.
The drive takes you past various scenic national forests, and it goes directly through some major cities, such as El Paso, Tucson, and Phoenix. You barely ever have to stray from the interstate, making the drive relatively easy, although you can expect traffic around the bigger cities.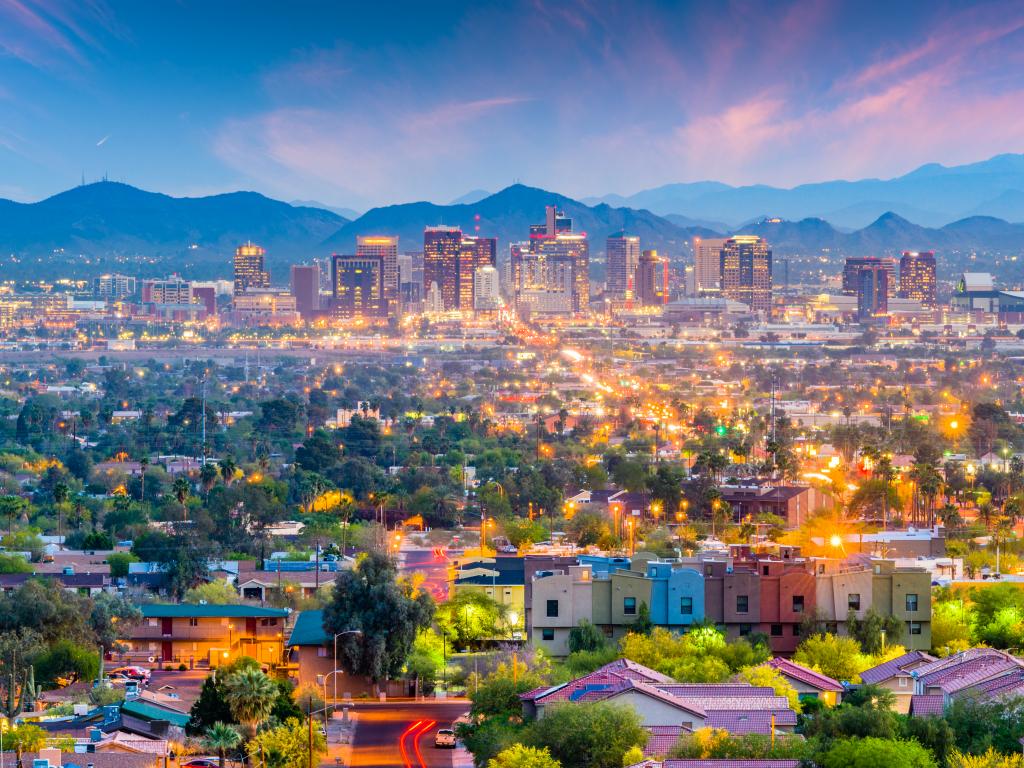 If you have more time to spare, you can extend your trip by about 14 hours and take a more northern route through Albuquerque instead. Although this route starts off a bit less scenic than the other, it eventually winds its way to stops such as Grand Canyon and Sedona.
Counting Texas, the drive takes you through four states before culminating in the beautiful city of Los Angeles. Despite this being a long trip, these are very beginner-friendly itineraries as there are plenty of urban areas where you can catch a breath and restock.
Best road trip route from Austin to Los Angeles
There is no 'best' road trip route from Austin to Los Angeles – the southern route is a little bit more urban, whereas the northern route has some more natural attractions for you to check out.
For the ultimate experience, consider taking one route on the way to LA and the other on the return trip.
How to drive from Austin to Los Angeles
The map above shows our suggestions for the best road trip routes between Phoenix and Telluride. Keep reading for detailed descriptions of both routes, where to stay on either, and the best things to do on the way.
The Southern Route (via Phoenix)
Take Route 290 out of Austin, passing Pedernales Falls State Park. Just south of Johnson City, you can take an optional detour to San Antonio, or stick to Route 290 through Fredericksburg and Harper.
Soon after that, the route merges with Interstate 10, which you will follow for the remainder of the drive. Pass South Llano River State Park, then follow the interstate to Sonora, where you'll check out The Caverns of Sonora before detouring to Big Bend National Park.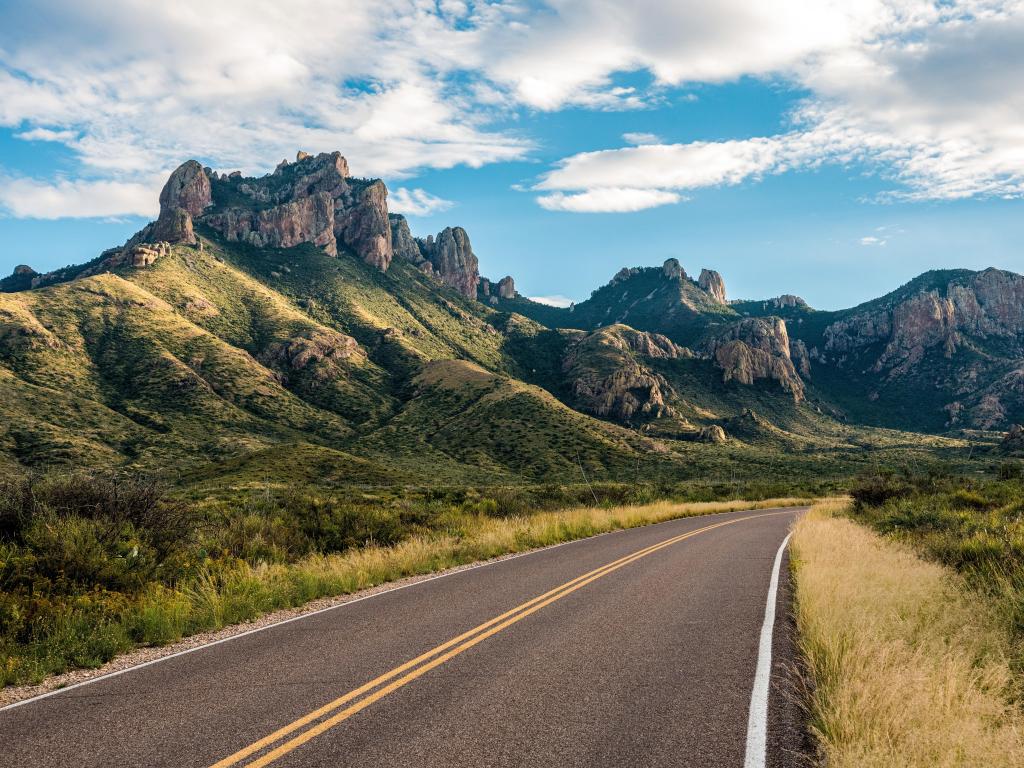 Back on the main route, hug the Texas-Mexico border and get to El Paso. Take a break here, then continue driving along the border, past White Sands National Park and Gila National Forest. Soon after that, you can make another pit stop in Tucson.
Once you're done there, pass Saguaro National Park and Picacho Peak State Park on your way to Phoenix. Be sure to visit Tonto National Forest and Lake Pleasant before continuing west along the interstate, past Kofa National Wildlife Refuge and Joshua Tree National Park.
It won't be long before you've reached Palm Springs – be sure to explore this beautiful city before passing San Bernardino National Forest and working your way into Los Angeles.
The Northern Route (via Albuquerque)
Take Route 183 out of Austin, passing Balcones Canyonlands National Wildlife and driving through Lampasas. Pass Colorado Bend National Park, then hop onto Route 84 and visit Lake Brownwood State Park, then from Santa Anna, follow Routes 283, 153, and 70 to Sweetwater before returning to Route 84.
Make your way to Lubbock, and if you have time, consider a northward detour to Amarillo, visiting Caprock Canyons State Park & Trail, Palo Duro Canyon State Park, and Cadillac Ranch. Back on the main route, drive out to Farwell and briefly hop onto Route 60, following it to Fort Sumner before getting back to Route 84.
From there, drive past Lake Sumner to Santa Rosa and visit Santa Rosa Lake State Park. Once you're done, get on Interstate 40 (also a section of the Historic Route 66), and follow it past Villanueva State Park and Cibola National Forest into Albuquerque.
Take a break here, and be sure to detour to Santa Fe, Valles Caldera National Preserve, and Bandelier National Monument before returning to the interstate. Continue west past Malpais National Conservation Area and Bluewater Lake State Park, and drive through Petrified Forest National Park before reaching Flagstaff.
Get your bearings, then do a detour south to Sedona or Coconino and Prescott National Forests, or head north to visit The Grand Canyon. Back on the interstate, drive to Kingman and either detour to Las Vegas or stay on the main route, passing Havasu National Wildlife Refuge.
Once you're in California, be sure to stop at Mojave National Preserve, then visit Calico before taking Interstate 15 south from Barstow. Follow it through Victorville, then drive between San Bernardino and Angeles National Forest to pull into the general Los Angeles area.
Best places to stop between Austin and Los Angeles
The road trip from Austin to Los Angeles is full of exciting places to visit, so it should come as no surprise that there are countless great hotels to spend a few nights in. These are some of the route's premier resorts:
Enjoy an unforgettable sunset in El Paso
Located roughly at the midpoint of the Southern Route, El Paso makes for a perfect place to rest on this legendary road trip. Among this city's great hotels, The Plaza Hotel Pioneer Park stands out with its breathtaking terrace views and memorable interior design.
Boasting a distinct pueblo style of architecture, the rooms at this resort will relax your eyes and leave you well-rested for a long day of adventuring. If you feel like mingling, you can step out onto the terrace with a drink and enjoy the views of the surrounding desert landscape.
In keeping with the multicultural vibes of El Paso, you can find all kinds of delicious food between the hotel's three restaurants, from seafood to Mexican cuisine. If you're traveling with a significant other, few hotels have restaurants that set the mood the way The Plaza Hotel's can.
While this is one of the more expensive resorts in El Paso, all the amenities mentioned above and the ideal location within the city make it the obvious choice for an overnight stay in El Paso.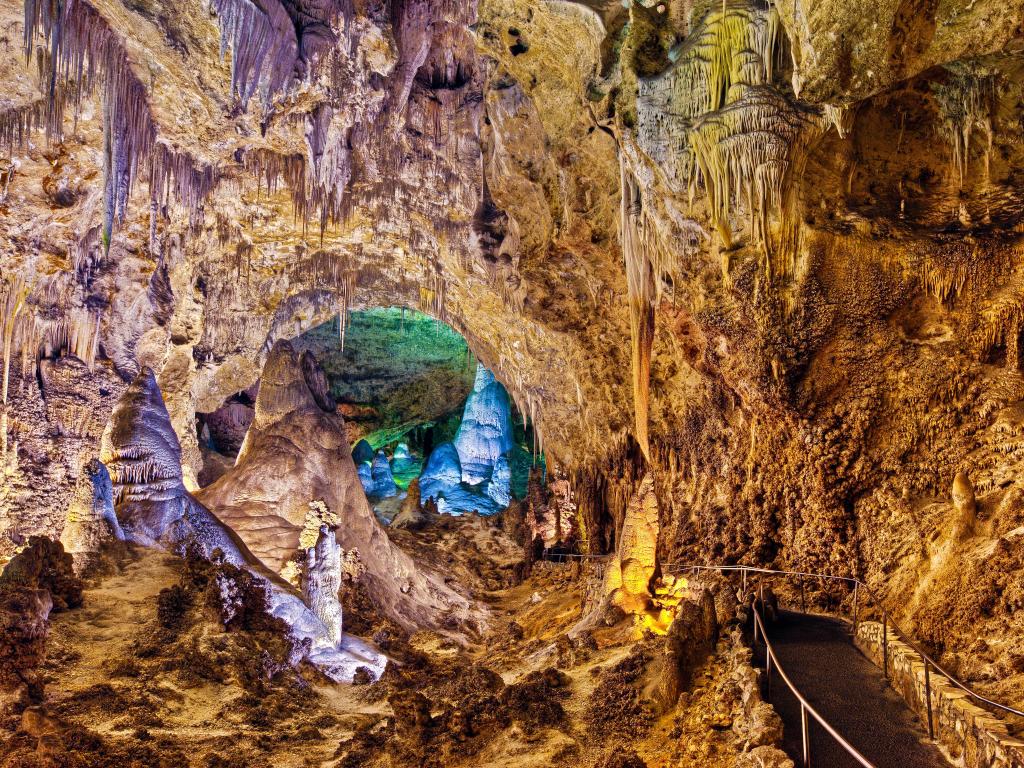 Take in the unique atmosphere at Albuquerque
Although it's not primarily known for being a tourist town, Albuquerque has some of the finest resorts in the American South. For the ultimate example of luxury and style, you have to visit Isleta Resort & Casino and take a dip in one of its two glorious swimming pools.
The rooms at this resort are exactly what you'd want them to be – comfortable and easy on the eyes. Whenever you're not resting or out and about exploring the streets of Albuquerque, you'll have your pick of bowling alleys, swimming pools, and even a casino to kill some time.
For a steak unlike any other you've had, drop by Embers and enjoy a delicious meal, then top it off with some dessert at Chill before enjoying a relaxing stroll around the hotel's premises.
Despite being one of the most luxurious resorts in New Mexico, Isleta Resort & Casino is one of Albuquerque's more affordable hotels. Couple that with how close it is to everything there is to see in town, and you have a resort that's hard to beat.
Things to see on a road trip from Austin to Los Angeles
With a total of 58 hours of driving between the two routes, the road trip from Austin to Los Angeles has a staggering amount of places to check out. Here is a comprehensive list of the definite highlights: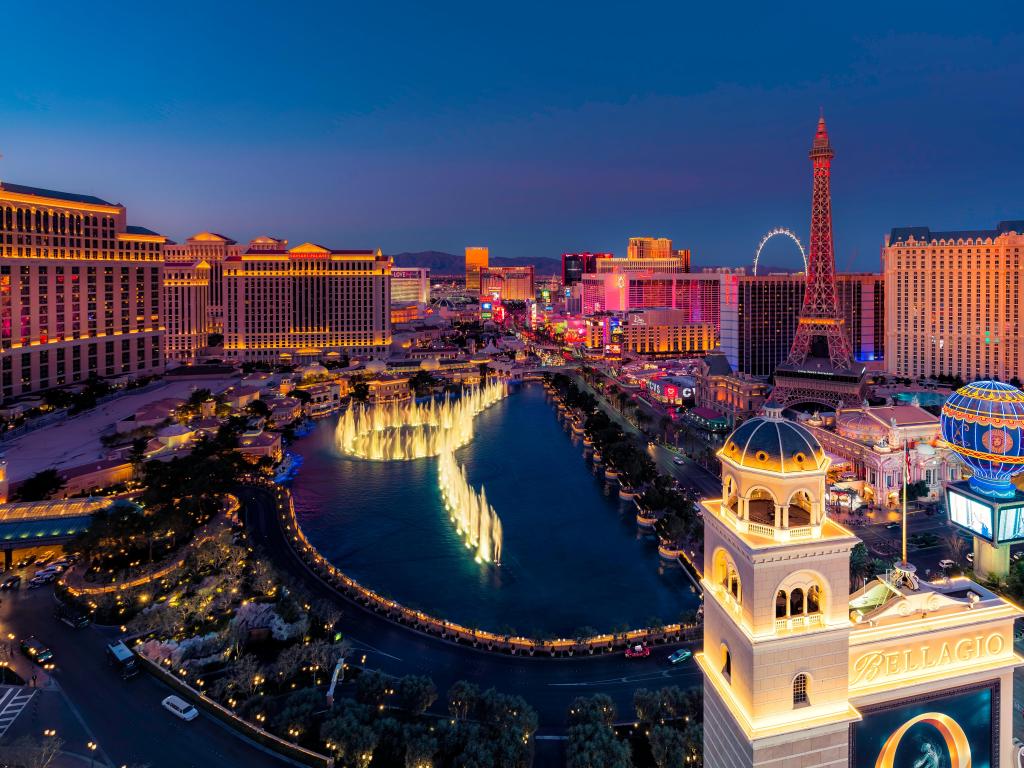 Pedernales Falls State Park – The Pedernales River makes for an amazing place to enjoy some water-based activities
San Antonio – Among other things, this iconic city houses The Alamo, the ultimate symbol of Texas' grandeur
Enchanted Rock State Natural Area – Provided the weather isn't too hot, this is one of the most enjoyable hiking spots in all of Texas
Caverns of Sonora – This cave system stands out thanks to its gorgeous crystal formations
Big Bend National Park – Combining arid deserts and sweeping mountain landscapes, this park is one of Texas' natural highlights
Carlsbad Caverns National Park – This gargantuan cave system in New Mexico is home to some of the state's finest hiking trails
White Sands National Park – This park's iconic gypsum sand dunes can easily be confused for snowy hills from a distance
Gila National Forest – Following a long stretch of desert, this forest makes for a pleasant change of pace, owing to its beautiful, green vistas and hiking trails
Tucson – One of Arizona's crowning jewels, Tucson is a contender for the hottest city in The States
Phoenix – Arizona's capital combines desert flora with fancy, metropolitan architecture to great effect
Tonto National Forest – Technically part of the city of Phoenix itself, this forest offers one of the ultimate American desert experiences
Joshua Tree National Park – Distinguished by its titular Joshua trees, this park is a must-see for anyone visiting California
Palm Springs – Few cities in The States and elsewhere have been as historically appealing to the rich and famous as Palm Springs
Cibola National Forest – Located just outside Albuquerque, this is an unusually green section of New Mexico you won't want to miss out on
Albuquerque – The largest city in New Mexico combines adobe architecture and that distinct desert atmosphere that gives New Mexico its charm
Valles Caldera National Preserve – One of the quintessential spots for wildlife spotting in the state of New Mexico
Petrified Forest National Park – This iconic forest gets its name from the countless fossils and petrified trees that call this place home
Apache-Sitgreaves, Prescott, and Coconino National Forests – a sequence of scenic forests that provide some of the most beautiful nature vistas in Arizona
Sedona – This popular tourist town is best known for its beautiful red rock formations
Grand Canyon – One of the most iconic national parks in The States, visiting this place should be on every outdoorsman's bucket list
Las Vegas – The Strip is one of the most recognizable stretches of urban road in America, not to mention the home of countless amazing hotels and casinos
Mojave National Preserve – Besides the gorgeous Joshua trees that define the desert parts of California, this place also houses the famous Kelso ghost town
Calico – This former mining town is now a popular roadside attraction for travelers pulling into Los Angeles
Best time to go on a road trip from Austin to Los Angeles
Given how much there is to see on the way, the road trip from Austin to Los Angeles can be done any time of the year – when you go should depend on what you hope to get out of the experience.
On one hand, the drive through New Mexico and Arizona can get difficult in the summer because of the high temperatures, but on the other hand, doing driving in the winter might mean that certain sections of The Grand Canyon and the routes' forests would be closed off.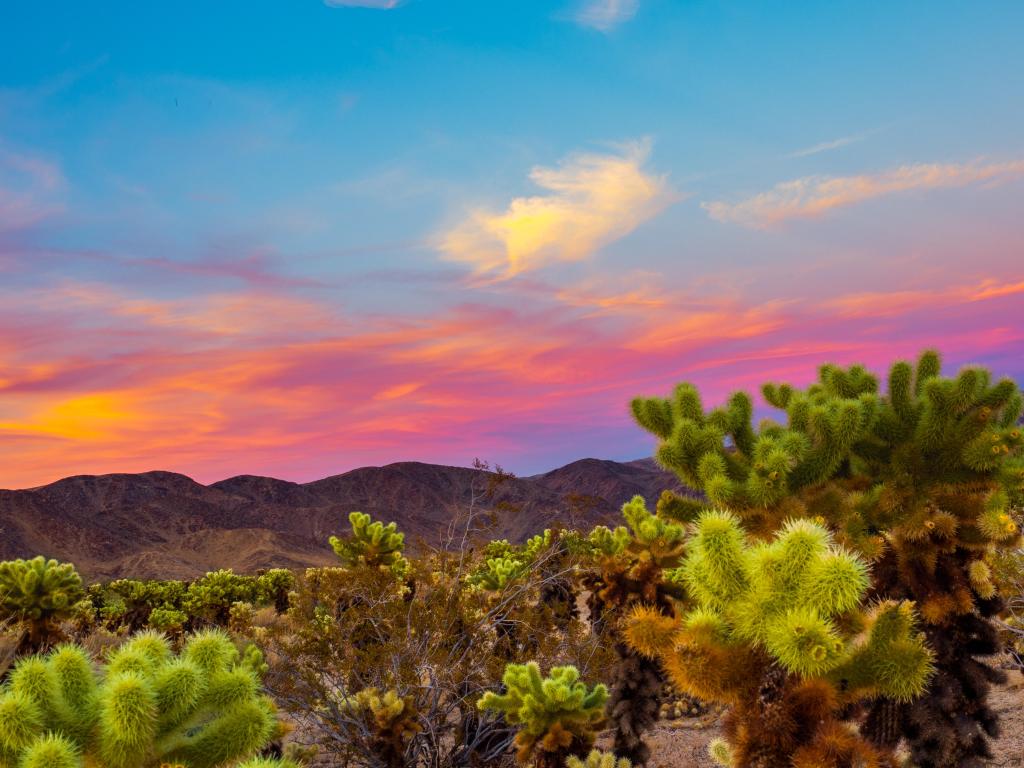 As for Los Angeles itself, summer is definitely the city's peak season, although if you do choose to visit between July and September, be sure to book a room well in advance as the city will be packed with tourists.
The city's temperatures are quite moderate in the winter, although if your goal is to spend as much time outdoors as possible, you may want to steer clear this time of year to avoid snow and rain.
With that in mind, the best times to visit Los Angeles are probably fall and spring – there are plenty of festivals and outdoor activities to be enjoyed these times of the year, and the weather tends to hover at around 75 to 80 degrees on a good year.