Road Trip from Austin to Miami, Florida
Dive into this road trip from Austin to Miami if you love the idea of getting a thrill on rollercoasters, marveling at views that take your breath away, and indulging in history as you make your way to the beach. This adventure is perfect for those after warm climates, pristine sands and plenty of fun in the sun!
The 1,410-mile road trip from Austin to Miami takes 23 hours to drive. Highlights on the way can include Dallas, Houston, Jackson, Montgomery, New Orleans, Orlando, Fort Lauderdale, Bienville National Forest and Everglades National Park.
Read on to discover the best places to explore and hotels to relax in. We'll cover the spectacular scenery and thrilling adventures that await you on either route - and also let you know the best times of year to make your way from Austin to Miami on this fabulous road trip.
How far is Miami from Austin and how long will the road trip take?
Comparison of road trip routes between Austin and Miami

| Route | Distance | Driving Time |
| --- | --- | --- |
| The New Orleans Route | 1,410 miles | 23 hours |
| The Jacksonville Route | 1,560 miles | 24 hours |
Packed full of fun activities, wide sandy beaches, theme parks and historic cities, both routes from Austin to Miami make for a memorable road trip experience.
If the idea of attending world-famous festivals and immersing yourself in culture stirs your soul, then take the shorter route going through New Orleans which takes 23 hours to complete and covers 1,410 miles.
The Jacksonville Route will take around 24 hours to complete and covers 1,560 miles, without taking any stops. While this is the longer of our two routs, the additional hour spent on the road feels less significant than the things you'll see, when deciding which route to take.
The route you choose should instead depend on the type of activities you would like to enjoy while on the road. We recommend setting aside 3 to 4 days to really take in the essence of this trip and give yourself plenty of time to relax.
Best road trip route from Austin to Miami
Whether you are a thrill-seeker, beach-lover, shopaholic or history buff, both of our routes from Austin to Miami have plenty to offer.
The New Orleans Route will take you on a relaxing drive along the Gulf of Mexico with picture-perfect beaches and tranquil wildlife refuges. You can also make a detour to Everglades National Park for a scenic break if you're hearing the call of the wild.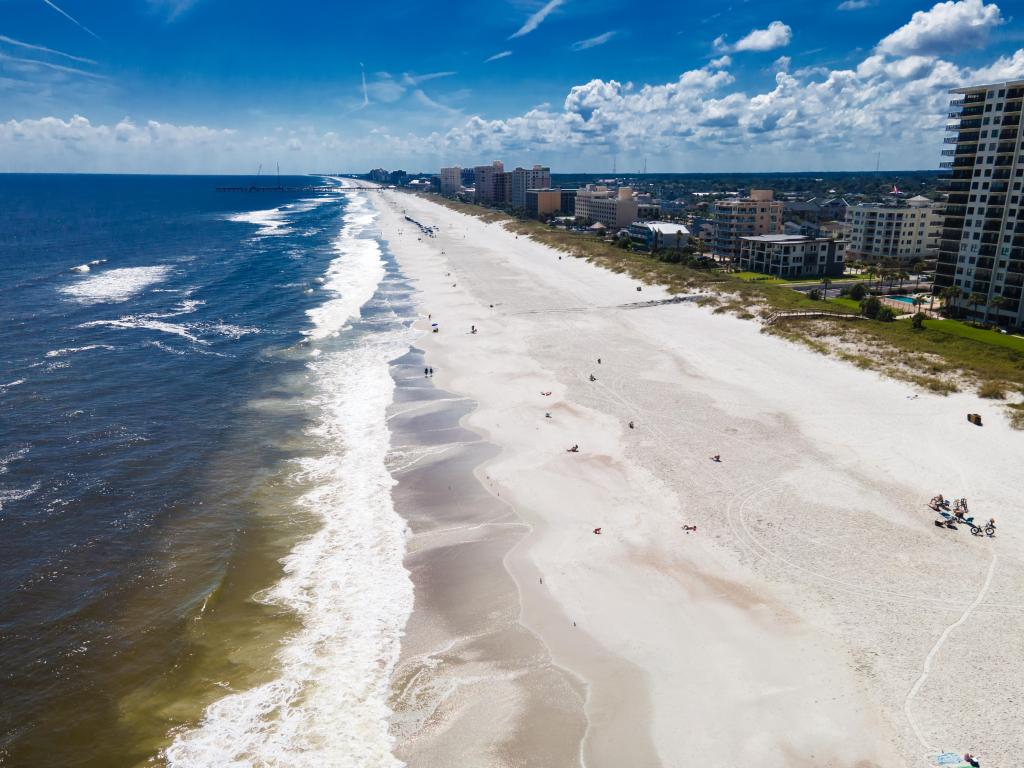 You will also drive past vibrant cities, learn about different cultures, get the opportunity to attend festivals and enjoy thrilling theme parks on this route. Note that due to the bigger cities on the way, this may be a busier route in terms of traffic.
The Jacksonville Route is will take you through major cities like Dallas and Jacksonville where you can indulge in history or marvel at the beauty of nature.
It also gives you the option to detour and stop in Orlando to enjoy its infamous theme parks (Disney, anyone?) or visit Everglades National Park. This route is longer and has fewer options to stop in larger cities.
The New Orleans Route
From Downtown Austin, get on Interstate 35 (I-35) heading south and keep following it into Bagby St, Houston. From here, get on I-45 and follow I-10 in the direction of "The Big Easy", New Orleans. This is a great option for an overnight stay, where buzzing jazz music, creole culture and incredible cajun cuisine stir the soul.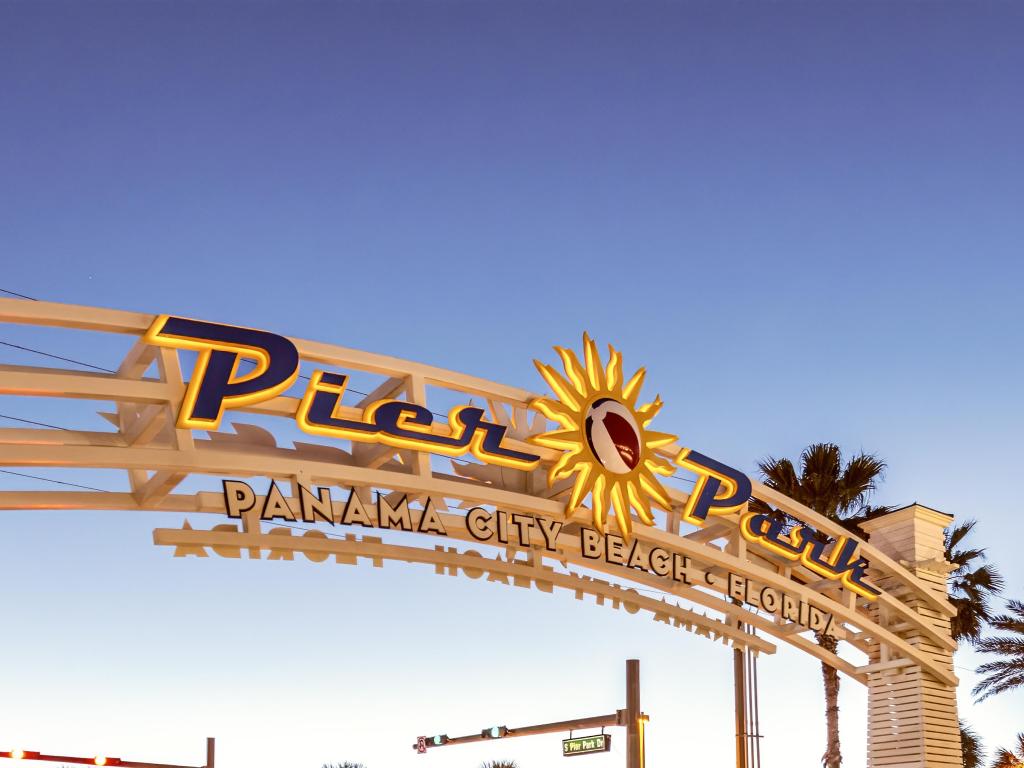 From there, follow Water St to Mobile, Alabama and you will soon reach Destin. Head south toward Harbor Blvd to reach Panama City Beach. Stop for a while, dip your toes, and feel the ocean breeze as you refresh yourself for the journey ahead. From here, you will head north into Orlando.
Orlando is another great option to stop overnight on this route with a chance to visit famous theme parks and get a thrill on your way down south. From Orlando, take Florida's Turnpike to reach your destination in Miami.
The Jacksonville Route
Get on I-35, traveling north from Lavaca Street, and keep following it to head into Dallas. From there, get on I-30 until you reach Shreveport, where we suggest you pause for some southern hospitality. Next, head north and follow I-20 in Sumter County to continue your journey to Montgomery, the birthplace of the Civil Rights Movement.
Following the highway, you will enter Jacksonville. Just a little bit further on the road, you will reach Florida's sunny weather, delectable food and diverse population.
Pause your journey for some time here in Orlando to rest, regain your energy in the warm climate and enjoy the thrilling theme parks.
Resume your journey to head east and follow I-95 and Florida's Turnpike to Downtown Miami. You have arrived. Get ready to party!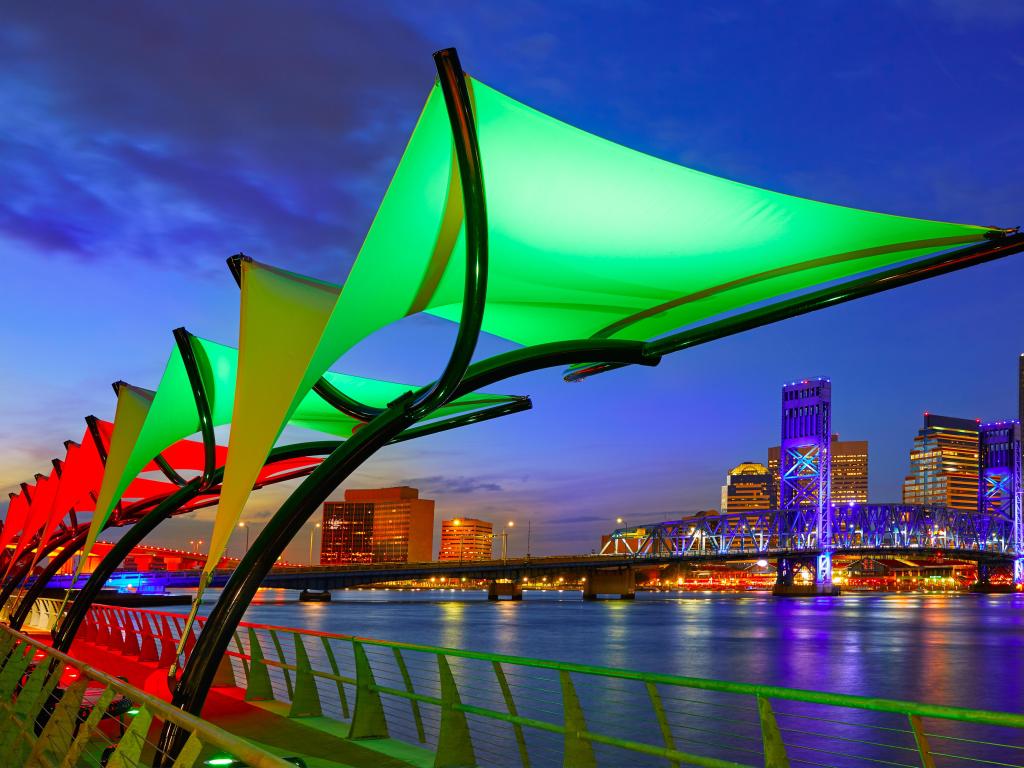 Best places to stop between Austin and Miami
On this amazing road trip from Austin to Miami, you will need to make a few overnight stops to rest and relax so you don't miss any of the unique attractions and stunning landscapes that the southeast has to offer.
Read on to learn a little about our top pick for an overnight stop - whether you're taking the New Orleans or Jacksonville Route - plus where to stay once you reach Miami.
A nod to France and Spain in New Orleans
One third of the way on the New Orleans Route is the city of New Orleans, Louisiana. Known for its distinctive culture, music and festivals especially Mardi Gras, Creole cuisine and French and Spanish architecture, New Orleans gives you a vibrant glimpse of different traditions.
The first thing you would want to visit while in New Orleans is the French Quarter. This is one of the most visited spots and the oldest neighborhood in the city. You can enjoy historic buildings, watch artists create, dine on delicious beignets and tap your toe to some swingin' beats.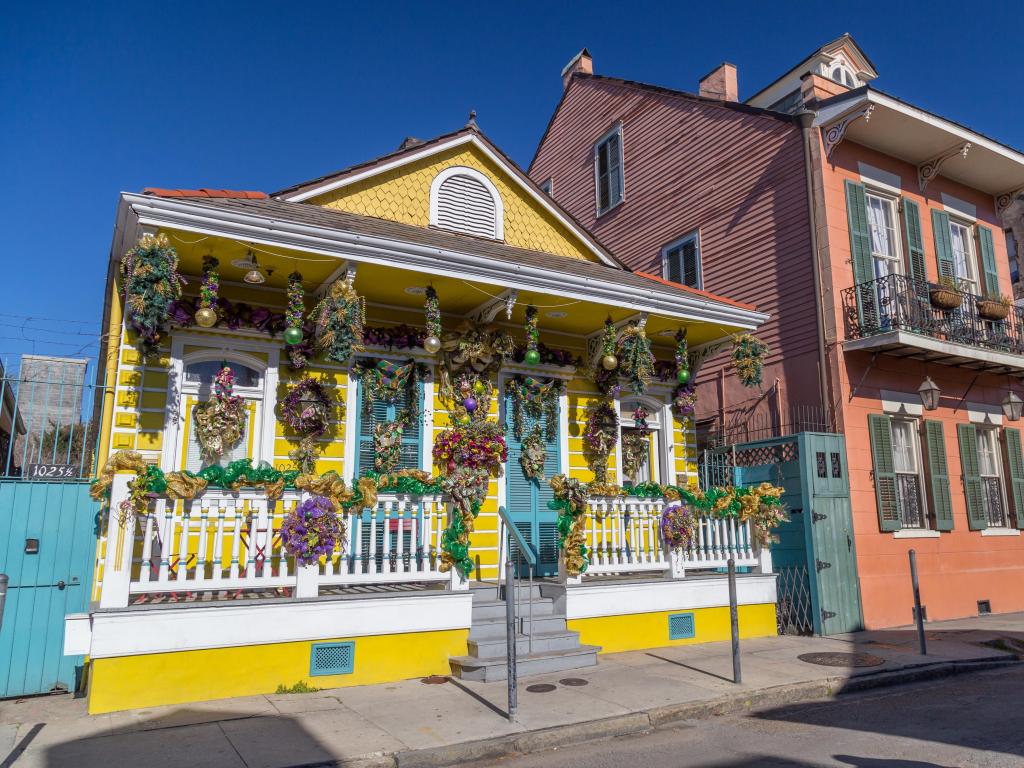 Next, head over to Mardi Gras World which is worth visiting even if you have already seen the actual festival. Mardi Gras is held annually, but this warehouse has many of the parade floats stored to visit throughout the year.
Our vote for the best stay in New Orleans goes to Factors Row, which provides modern luxury within a historic building. With a fully equipped kitchen and close proximity to many dining options, your appetite will be satisfied whether you'd like to stay in or venture out.
Being easily accessible from the highway and near the banks of the Mississippi River, Factors Row boasts an exceptional location for road trippers.
You can visit the most notable attractions of New Orleans on foot as this hotel is just steps away from the incredible French Quarter and Bourbon Street, but know that you'll have an easy start to your trip the next day.
Unleash your inner thrill-seeker at Orlando
Three hours from your destination is the city of Orlando, Florida. Regardless of which of our suggested routes you take, you will pass through this buzzing, high-octane city. Noted for its world-famous theme parks, warm climate, shopping malls, golf courses and lively nightlife, this city makes for the best stop for travelling down the length of Florida.
Be ready to indulge in family fun (or wonderfully corny romance!) if you decide to stop in this city. Contemplate awe-inspiring city views in the "The City Beautiful", which is famously home to the Walt Disney World Resort which brings in 60 million visitors every year.
Then there is the EPCOT Center, which is one of the more adult-oriented parks that allows you to explore global culture. If you are feeling adventurous, Universal Studios has many thrilling rides and the Wizarding World of Harry Potter that you wouldn't want to miss.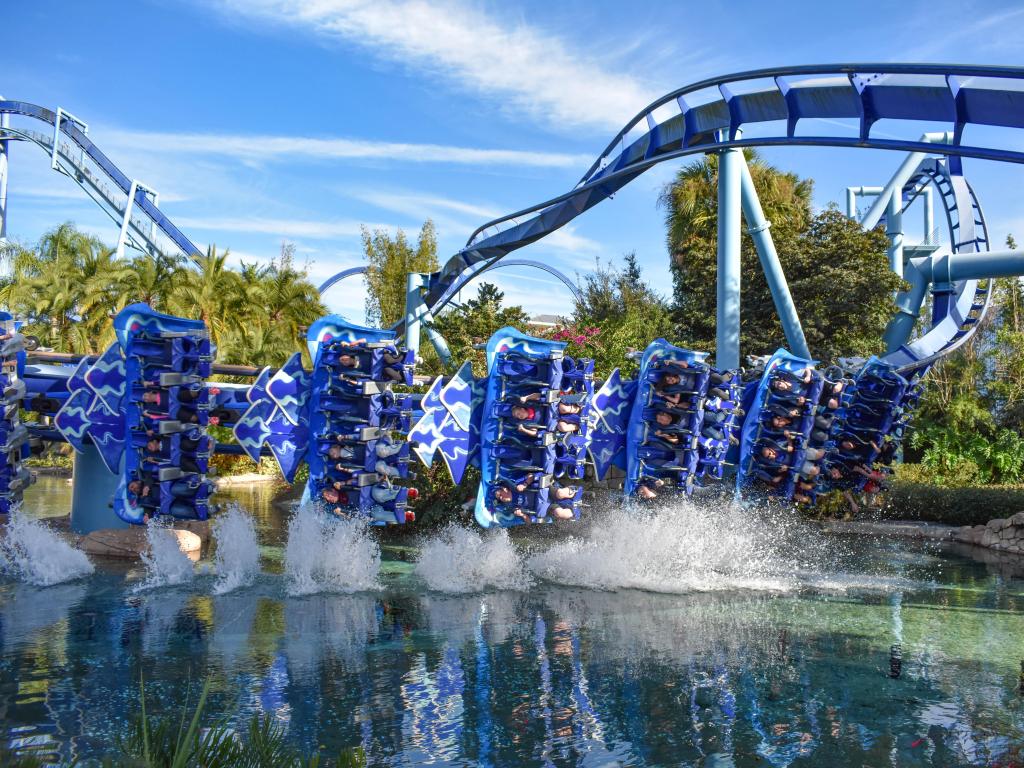 If you are an animal lover, you will love Gatorland which is one of Orlando's oldest running attractions. This park gives you the opportunity to see thousands of alligators and crocodiles in their natural habitat. But don't get too close and make sure to be safe.
Our hotel of choice for your stay here is The Delaney Hotel, which is a welcome boutique gem in a city full of big-name resorts. Helpfully, the hotel has an on-site restaurant and bar, so you won't need to venture far if you don't want to.
However, if you do, the Delaney is located near many scenic lakes and parks, some of which are within walking distance.
Where to stay when you reach Miami
Once you reach the "Magic City" of Miami, you would need to rest and relax for a while before you head over to the beaches to enjoy the sun or shop for souvenirs. Sentral Wynwood is our favorite hotel in Miami for quite a lot of reasons.
Featuring spacious, colorful and stylish apartments, a rooftop pool and terrace, you'll get the essence of Miami both inside and outside at this hotel. What's more, the trendy restaurants and breweries in the Wynwood District are within walking distance. Perfect after a long and fun-filled road trip!
The best thing about this hotel is that it won't make you feel homesick, with its full-size apartments (including kitchen and BBQ facilities) and homely environment. It is convenient for families or for those who simply want extra home comforts.
Things to see on a road trip from Austin to Miami
Regardless of the route you take, this road trip from Austin to Miami is bustling with museums, theme parks, architectural sites and beautiful scenery. Although there are attractions unique to each route, some places are common to both.
Read on to discover what awaits you along the routes so you can choose the ones that appeal to you the most.
The New Orleans Route
Space Center, Houston – Featuring more than 400 space artifacts, this is the Official Visitor Center of NASA and is among Houston's top attractions.
Fire Museum of Texas, Beaumont – Discover firefighting methods being used since the mid-1800s in this specialty museum.
Sabine National Wildlife Refuge – Visit the South Coast along the Gulf of Mexico, which is home to many National Wildlife Refuges, to indulge in diverse habitats.
LARC's Acadian Village, Lafayette – Completely unrelated to Cajun peppers, this is a private cultural park; a living museum based on the 19th century Cajun life.
Jackson Square, New Orleans – Watch local artists creating magic on their canvases and selling their artwork in this landmark located in the French Quarter of New Orleans.
Mobile Carnival Museum, Mobile – Visit this Museum dedicated to the 300 years of Madi Gras, the most famous festival of New Orleans, celebrated to eat your way into the journey.
Pier Park, Panama City Beach – Take a relaxing walk along some Florida beaches or stop at this Pier for buying souvenirs from the trip, dining or entertainment.
The Jacksonville Route
Dr Pepper Museum, Waco – Explore the infamous soft drink in this unique Specialty Museum dedicated to its growth within an old bottling plant.
Reunion Tower, Dallas – Breathtaking, 360-degree views across Dallas make for the perfect stop during a long drive.
Old Capital Museum, Jackson – Dive into the history of the Mississippi government and the growth of the state in this Museum, Jackson's oldest building.
Bienville National Forest – Explore the recreational opportunities provided by this land, named after the French-Canadian colonist, Jean Baptiste.
Civil Rights Memorial, Montgomery – Pay tribute to the heroes of civil rights movement on this memorial.
Antique Car Museum, Tallahassee – Feed your inner car enthusiast with this museum, housing many vintage cars, trucks and other unique artifacts.
Cummer Museum of Art & Gardens, Jacksonville – This Museum, dedicated to Ninah Cummer is a personal art collection including over 5000 artworks dating back to 2100 BCE and makes the best spot for aesthetes.
Daytona International Speedway – If you are a car-racing enthusiast, you wouldn't want to miss this racetrack which has been home to NASCAR since 1959.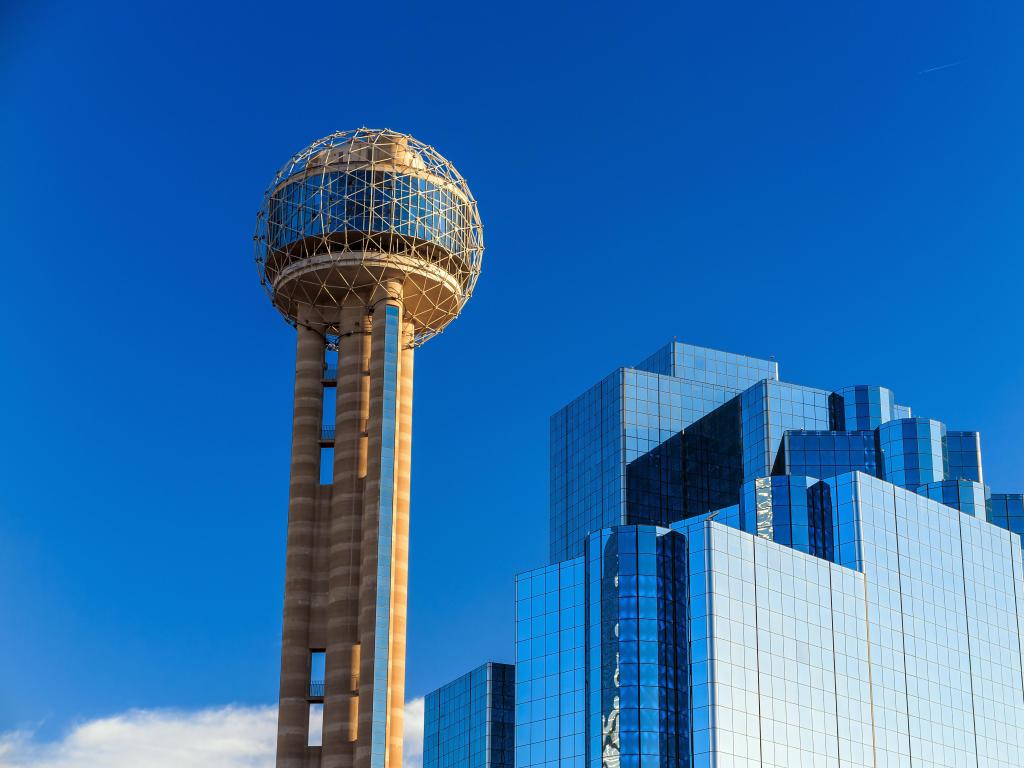 Both Routes
Apalachicola National Park – Explore this lush forest which is home to many different animal and plant species, lakes and natural springs.
Orlando – Partake in thrilling activities in this city which is home to various theme parks including the infamous Disney World, Universal Studios, EPCOT, and SeaWorld.
Fort Lauderdale Beach – Go for an exciting swim along the waves or take in the Sun at this popular beach in Florida.
Hollywood Beach Boardwalk – With over 50 restaurants and 30 shops, this promenade is the best place for guests to enjoy along the coastline of one of Florida's most popular boardwalks.
Everglades National Park – Scout the largest subtropical wilderness park in the United States which is a World Heritage Site.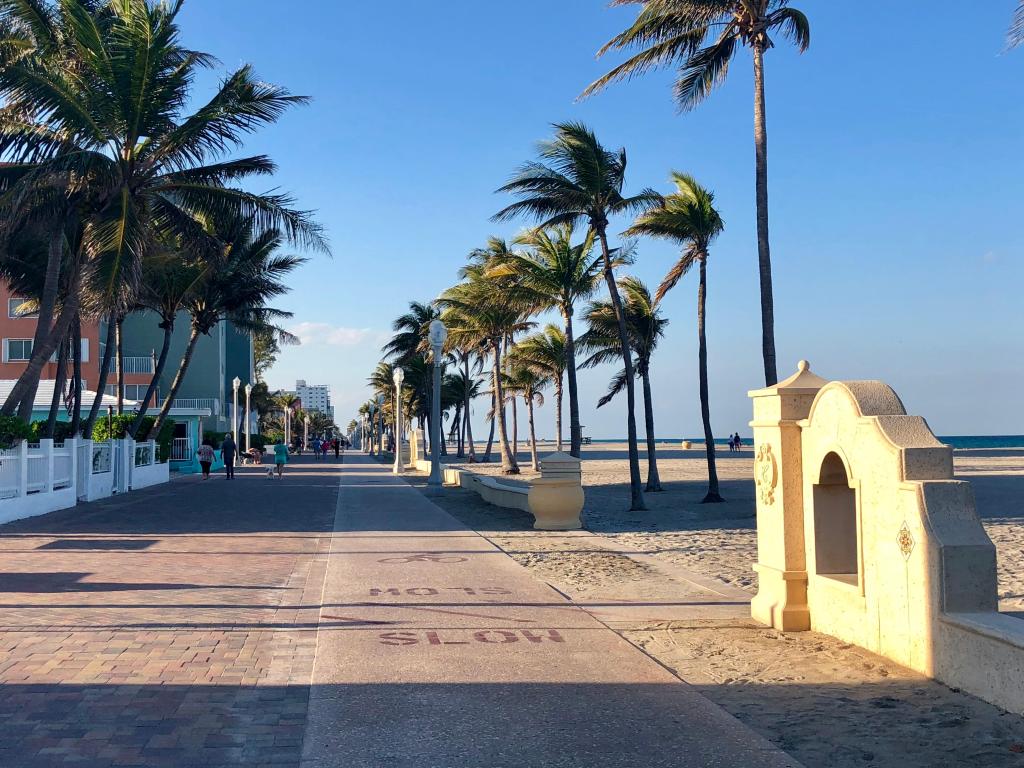 Best time to go on a road trip from Austin to Miami
The road trip from Austin to Miami makes a good year-round trip due to the tropical climate of Miami. Be prepared to bask in the sun during summers while enjoying mild, slow breezes in winter.
Summer may not be everyone's favorite for this road trip as the days are long and hot in the region, with temperatures only increasing as you travel south. It also brings about the rainy season from May to October, so if you do decide to travel in the summertime, be prepared for adverse weather at times. Always check local weather reports before you head out.
Travelling along the Gulf of Mexico may bring in some cooler winds, however making the hot weather enjoyable. Miami temperatures in the summertime range from 70 to 100 degrees Fahrenheit.
Due to the tropical climate of Miami, the winters in this region are very mild and snow is quite uncommon. Compared to summer, this may be a more desirable time for this road trip, especially if you'd prefer to avoid the crowds. If you're lucky, you will miss much of the rain and enjoy some sunny skies.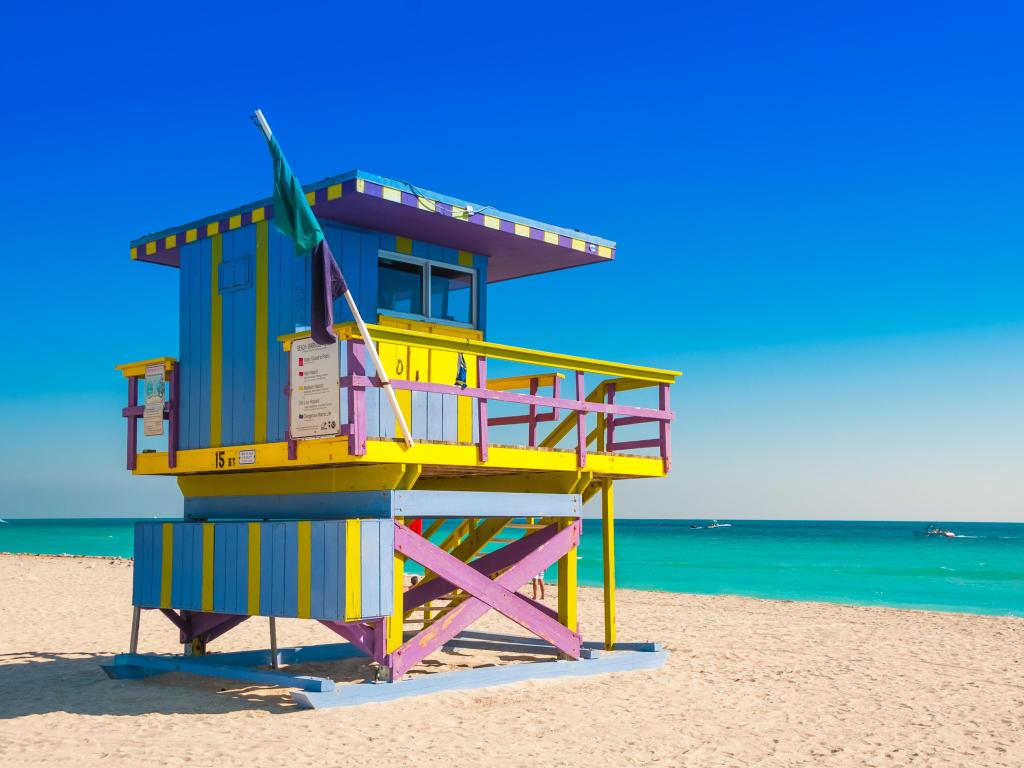 Temperatures in winter range from 40 to 70 degrees Fahrenheit, with an increase as you move South into Florida.
For us, spring and fall are the best times to visit Miami because the weather warm, hotel rates are moderate and crowds are less of an issue during April, September and October. Temperatures during this time range from 60 to 80 degrees Fahrenheit.
A word of warning: avoid visiting Miami during mid to end of March which brings in spring break for college students. This time brings hundreds of thousands of partiers to the beach and city of Miami, making for crowds and sky-high prices.
And while crowds of partygoers may not be for everyone, Miami's concerts are something you wouldn't want to miss if you are a music lover. So, make sure to check tour schedules, especially if you are visiting during May and July.