Road Trip from Austin to New York
See some of the best national parks, mountain ranges, music cities of Memphis and Nashville and coastlines that America has to offer on this epic road trip from Austin to New York. From the scenic Blue Ridge Parkway to historical museums, landmarks and beaches, this trip has it all!
The 1,870-mile road trip from Austin to New York takes 32 hours to drive. Highlights include Dallas, Asheville, Great Smoky Mountains, Washington DC, Baltimore, as well as Houston, New Orleans, Myrtle Beach, Virginia Beach, Atlanta and Philadelphia.
This is an incredible trip spanning several great states across to the world-famous Big Apple. You'll be spoilt with iconic cities to visit, beautiful parks and forests to hike or scenic coastal paths to follow. Keep reading to learn the best route, times to visit and places to stop along the way.
How far is New York from Austin, and how long will the road trip take?
Comparison of road trip route options between Austin and New York

| Route | Distance | Driving Time |
| --- | --- | --- |
| The Inland Route | 1,870 miles | 31 hours |
| The Coastal Route | 2,100 miles | 35 hours |
However you look at it, the drive from Austin in Texas to New York City is an epic drive crossing several states and plenty of major cities. The two best ways to tackle it are to follow the coast or to stay inland and enjoy driving through a plethora of great cities and towns.
The quickest of our two recommended routes will take you through Memphis and along the scenic Blue Ridge Parkway. This option will take 31 hours of non-stop driving and covers approximately 1,870 miles, though this will differ depending on how many stops you make.
Our Coastal Route will see you drive through New Orleans and Virginia Beach and is slightly longer at 2,100 miles. For this option, you'll be driving a minimum of 35 hours without accounting for stops along the way.
This isn't a trip that can be completed in a weekend. Given the sheer number of incredible cities, parks, mountains and beaches you'll be passing along the way (route dependent of course), we suggest spending at least seven days to drive from Austin to New York.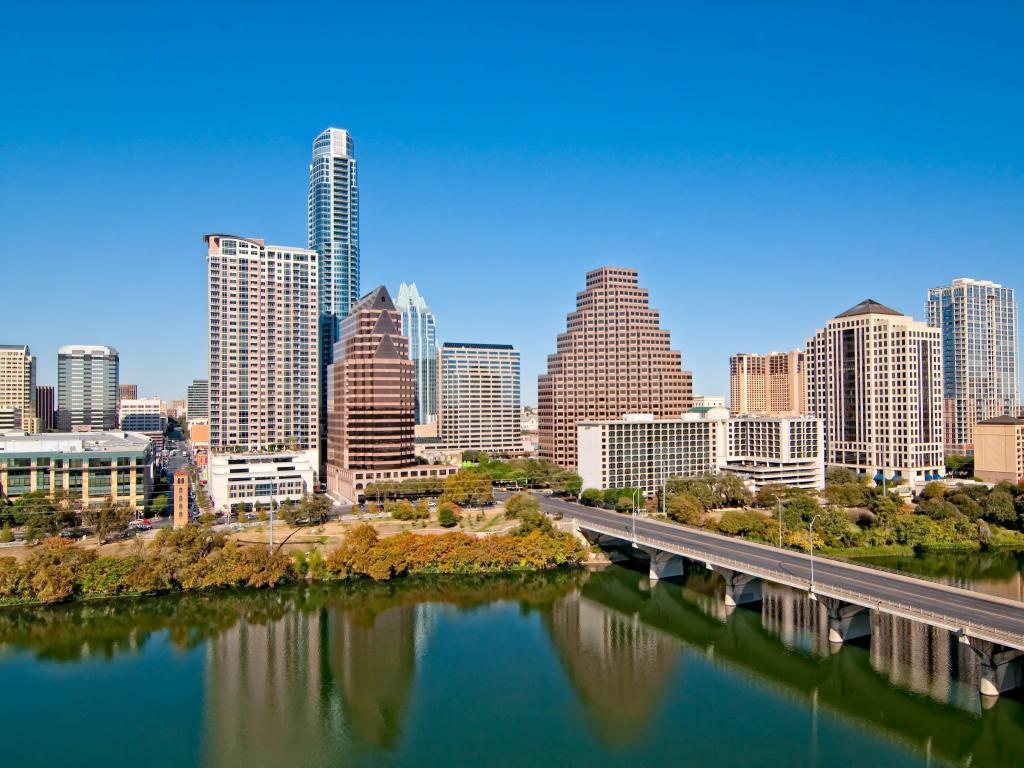 Best road trip route from Austin to New York
There's no particular 'best' route for this trip, instead, you should definitely pick the option that appeals most to you.
For the quickest but no less scenic route to New York, you could consider our Inland Route. This option allows you to explore the stunning natural beauty of the Blue Ridge Parkway which offers fantastic hiking opportunities.
Stop off in iconic American cities like Dallas, Nashville, Washington DC, Baltimore, and Philadelphia to get your fill of culture and history, as well as nature and the great outdoors. You'll also get to experience the best of country music in the iconic cities of Nashville and Memphis.
If the sea draws you in, then our Coastal Route is a fantastic option. Here you can explore the south and east coasts of America, stopping in the lively New Orleans and Atlanta, and enjoying beautiful beaches in North and South Carolina, plus the infamous Jersey Shore.
You will also get your fill of beaches and the sun in Virginia Beach and Myrtle Beach. The drawback to this route is that it is longer on an already chunky road trip. The smaller roads and beach towns will slow your driving time, though you'll get stunning scenery to occupy you.
The Inland Route
Begin in Austin heading north on the interstate to Dallas, taking you through Waco along the way. After getting your Texan fix, head east through Sulphur Springs and Mt Pleasant to Little Rock.
Take a short detour to explore the stunning Ouachita National Forest or continue east on the interstate past White River National Wildlife Refuge to Memphis.
Before continuing your musical journey in Nashville, spend some time exploring Hatchie National Wildlife Refuge which has beautiful woods and lakes.
From Nashville continue heading east to Catoosa Wildlife Management Area. You could head south here to visit the beautiful city of Chattanooga, otherwise follow signs for Knoxville.
From here you can spend time in Cherokee National Forest or explore the landscape at the Great Smoky Mountains National Park, a stunning place for hiking or wildlife spotting.
Next, you'll arrive in Asheville where you can pick up the scenic Blue Ridge Parkway for one of the most scenic drives in the US. Follow this parkway through Blowing Rock and Pisgah National Forest.
Rejoin the interstate and head north alongside the epic Shenandoah National Park, and then east to the iconic city of Washington DC.
Your final stretch will take you north through Baltimore and Wilmington (or Philadelphia if you'd like one final city hit) before crossing into Brooklyn and New York City.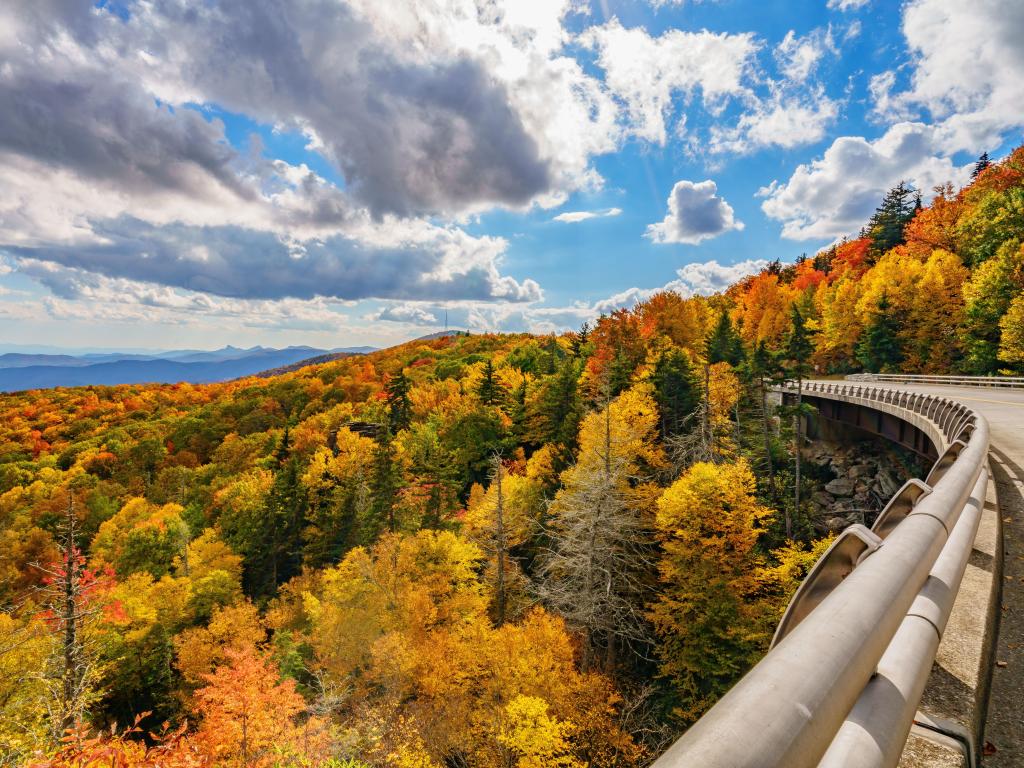 The Coastal Route
Head east from Austin to Houston, passing through Columbus and joining the interstate along the way. Continue east, driving by the shore of Trinity Bay and near to McFaddin National Wildlife Refuge before landing in Beaumont.
Stop here to explore Big Thicket National Preserve for forest trails or continue towards Lafayette where you can stop at Atchafalaya National Wildlife Refuge before reaching Baton Rouge.
Still on the interstate, follow signs for New Orleans, before crossing the Twin Span Bridge and passing through the Pearl River Wildlife Management Area.
Follow the coast, passing close to Biloxi and Mobile, both of which are great stopping points for ocean views, before heading north on I-65.
Drive past Tuskegee National Forest and cross into Georgia before following signs for Atlanta. Afterwards, head east alongside Oconee National Forest (a great point to stop for a stretch) before making your way towards Augusta.
Continue on the interstate and you can visit the city of Columbia, or drive along the outskirts and make your way south on the highway to Myrtle Beach for coastal vibes.
Follow the ocean before heading north past Bladen Lakes State Forest and Fayetteville. Continue on the interstate into Virginia where you'll begin to head east past Great Dismal Swamp National Park.
Follow signs for Virginia Beach, past Norfolk, before crossing the bridge into southeast Virginia and heading north through Reddon State Forest to Wilmington and Philadelphia.
Afterwards head east to Jersey Shore, where depending on time you could enjoy more of the coastal opportunities, or simply head north to New York.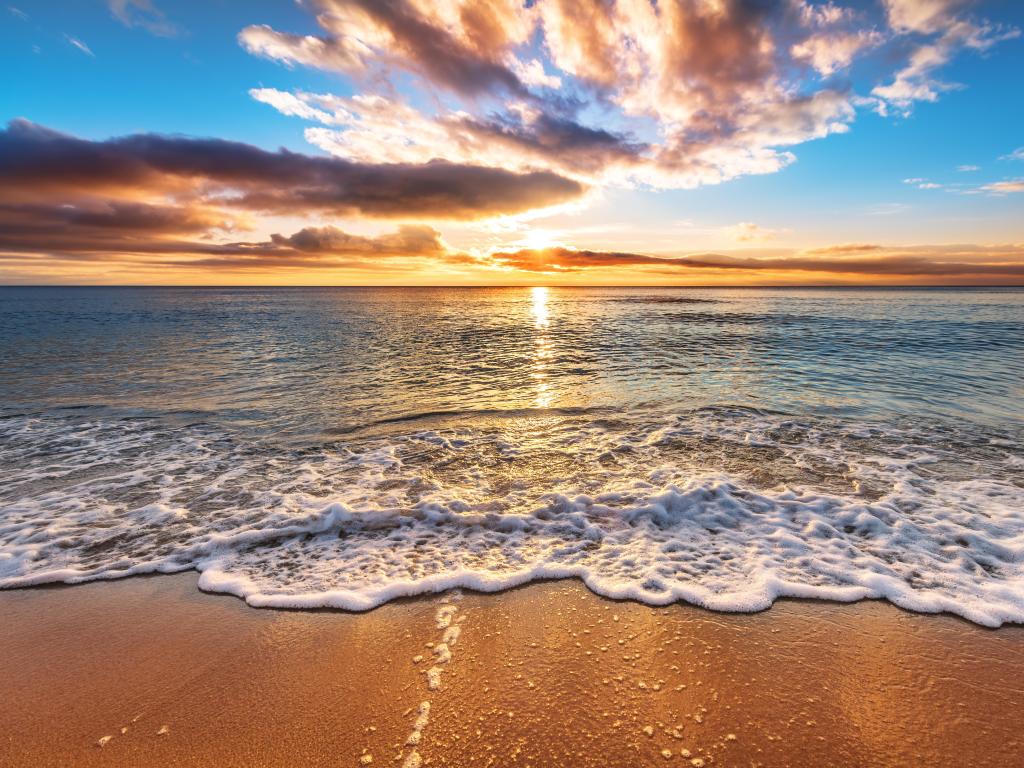 Best places to stop between Austin and New York
You'll definitely need several overnight stops on this epic trip from Austin to New York. Thankfully you'll be spoilt for choice on either route for city and town options.
Of all the incredible hotels you'll pass, here are some of our favorite places to consider.
Surround yourself with music in Nashville
There is a plethora of fantastic cities to stop on our Inland Route but if you're fascinated by the musical past of Tennessee, then it doesn't get much better than staying in Nashville. Known as the Music City, a stop here is essential to soak up the lively atmosphere.
Famous for its music industry, Nashville is home to many live venues, record labels, music publishers and musical talent crossing genres from country to blues. Make sure you visit the Grand Ole Opry, which has housed Dolly Parton and its Broadway which is filled with shops, clubs and bars.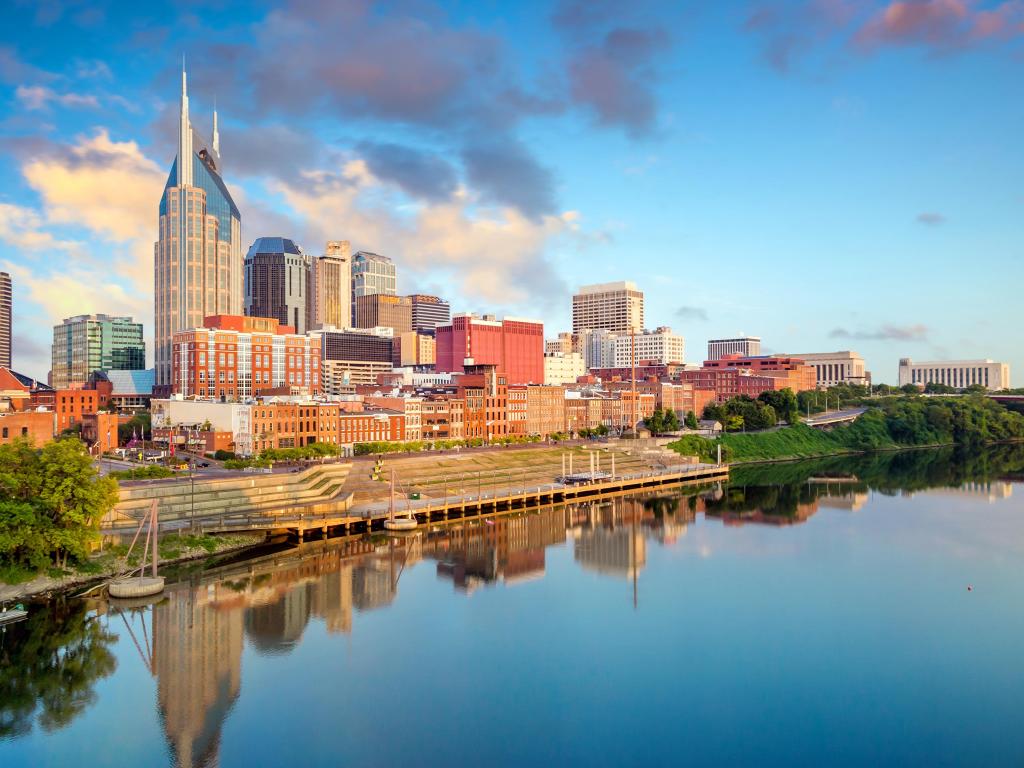 However, the music heart of the city is definitely found on Music Row; here you'll find several venues, record labels, radio stations and recording studios. There's so much to see here that an afternoon just isn't long enough.
If you have the time to stop the night, then the Hutton Hotel is a stylish hotel ideal as a base for exploring Nashville. Tired road trippers can request spa treatments in the hotel or enjoy the intimacy of the cosy onsite live music venue.
Perfectly situated in Nashville's midtown neighborhood and within walking distance from Music Row, the Parthenon and Country Music Hall of Fame, as well as the Grand Ole Opry, which is just a short drive away, this hotel is perfect if you'd like to surround yourself with music.
Explore the melting pot of New Orleans
An ideal first stop just under 8 hours into your drive on the Coastal Route, New Orleans is famed for its rich history, jazz music and stunning French Quarter.
Known for its 24/7 nightlife, live music scene, and unique cuisine that reflects the mosaic of cultures that call New Orleans home, you can't drive past New Orleans and not stop the night.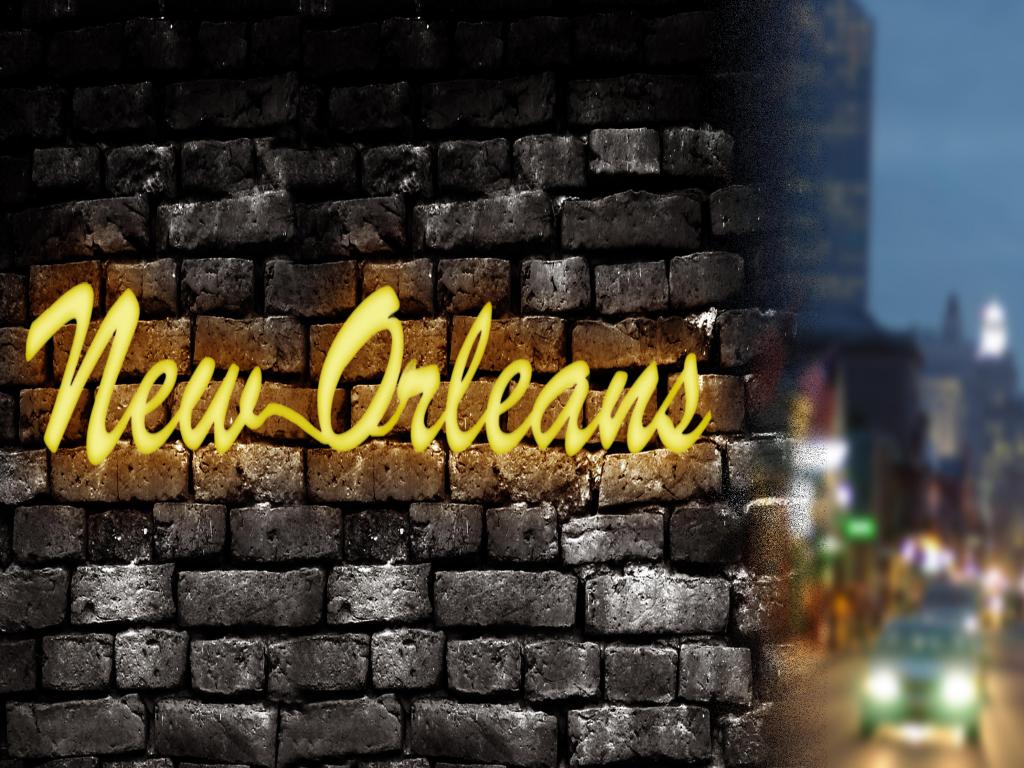 Thanks to its melting pot of cultures, you'll find New Orleans rich with color and atmosphere. Head to the French Quarter for beautiful architecture, history, food, music and stunning views of the Mississippi River.
Afterwards take a walk along Bourbon Street which is a historic and iconic street in the heart of the French Quarter and the best place to come if you'd like to party in the evening as the street is lined with clubs and bars.
A hotel fitting such a fine and fun city is the One11 Hotel. This stylish hotel has an onsite restaurant, a beautiful outside area and a bar. Competitively priced, this hotel also allows guests to access the sun terrace for breathtaking views of the city and the river.
Located in the French Quarter, this hotel is around the corner from Audubon Aquarium of the Americas and Woldenberg Park, and a short walk from the nightlife of Bourbon Street. In fact, all of New Orleans is within walking distance of this stylish and comfortable hotel.
City views in New York
You'll know when you've reached the Big Apple. This iconic city is packed full of incredible skyscrapers, world-famous shopping malls, the legendary Central Park and some of the best restaurants serving every kind of cuisine you could imagine.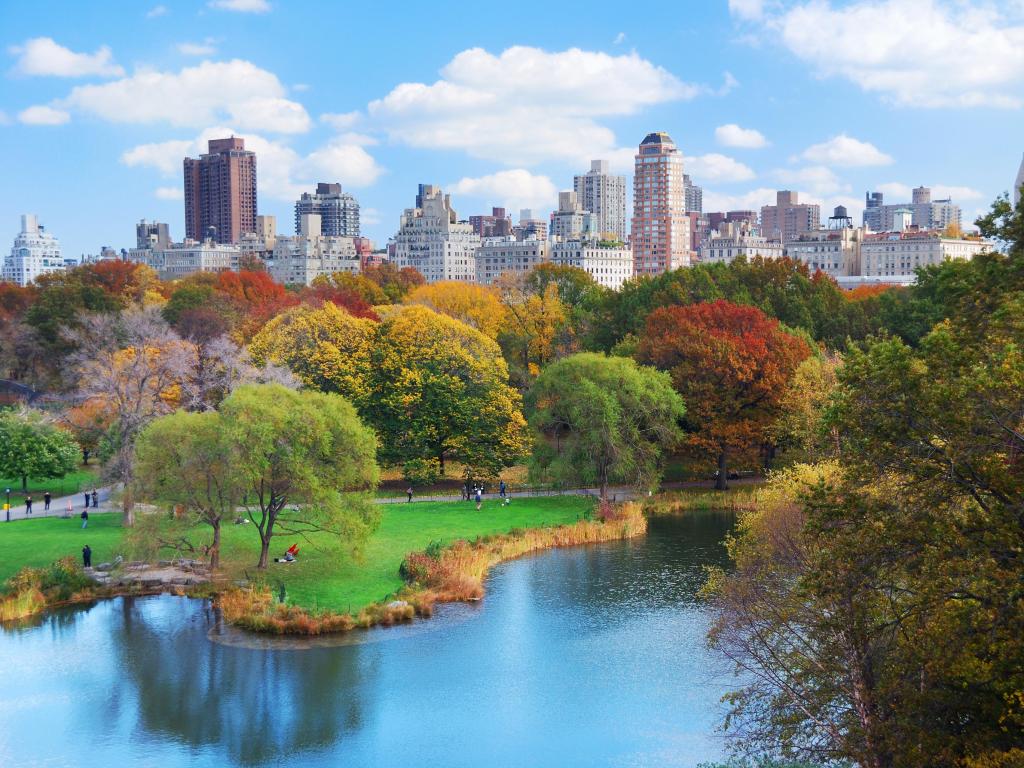 One of the best places to base yourself before exploring New York is the Civilian Hotel. This stylish hotel is situated in the heart of Manhattan in Hell's Kitchen. Offering views of the most famous city in the world, it's around the corner from Radio City Music Hall and the Broadway Theatre.
Guests can enjoy a cocktail from the hotel bar on the terrace before heading out for a night in NYC and enjoy a continental or buffet breakfast before a busy day of sightseeing. There's also a swimming pool and stylish rooms to enjoy, making it the perfect city stopover.
Things to see on a road trip from Austin to New York
There's so much to see on the road trip from Austin to New York that you could easily spend a whole month exploring them all. To help you start planning your own epic trip, we've set out the best things to see on your drive from both routes.
Both Routes
Philadelphia - Visit the important sites of the American Revolution including the Liberty Bell and Independence Hall where the Declaration of Independence and Constitution were signed.
Asbury Park - Take a small detour from Route A to visit the Jersey Shore. Asbury Park is home to a famous boardwalk and the iconic music venue the Stone Pony, notable in many careers including New Jersey icon Bruce Springsteen.
Statue of Liberty - Catch a glimpse of the iconic Statue of Liberty as you drive up to Jersey City to make your way into New York City.
The Inland Route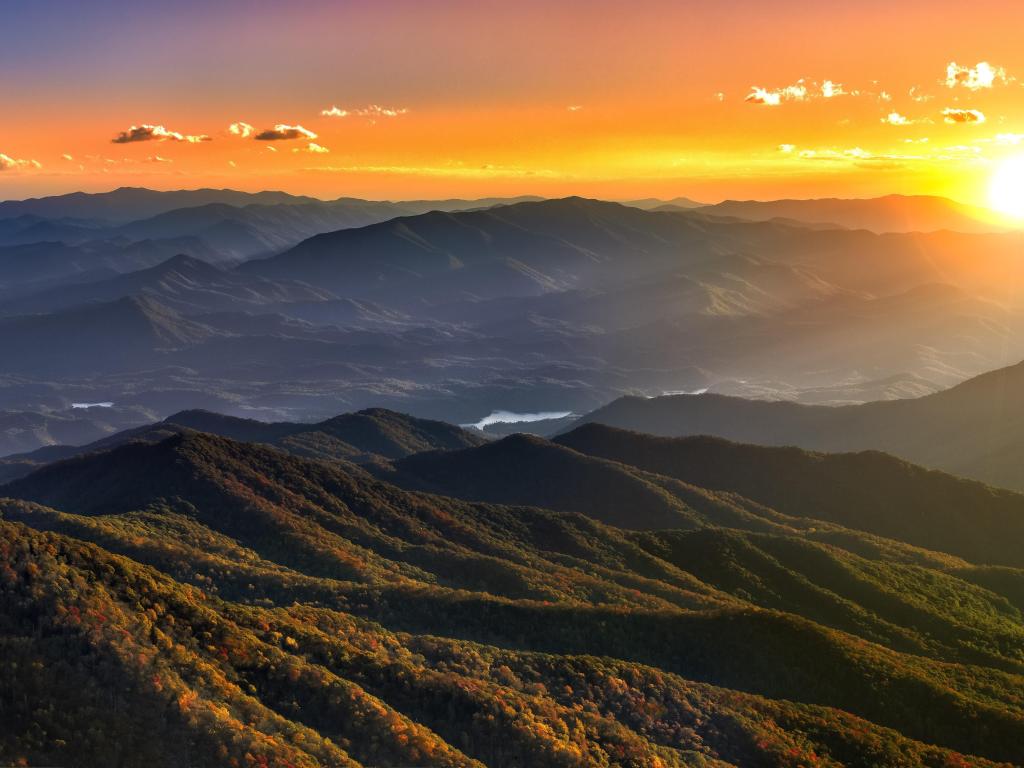 Fort Worth - Take a slight detour and experience the rich western heritage that Fort Worth has to offer. Known for cowboys and stockyards, Fort Worth is also home to a quirky food and cocktail scene.
Dallas - Immerse yourself in this sleek and modern Texas city digging into the emerging art scene in the Dallas Art District, the delicious multicultural food scene that brings Tex-Mex to meet Southern soul food or catch a sport game with the Dallas Cowboys.
Little Rock - Sitting on the south bank of the Arkansas River, this city is full of natural beauty and interesting museums and historical monuments.
Memphis - Famous as the place of origin of influential strains of blues, soul, and rock 'n' roll, Memphis is home to the legendary Sun Studio where Elvis Presley, B.B King, and Johnny Cash recorded. No trip to Memphis is complete without a visit to Presley's Graceland mansion.
Nashville - Stay in Music City and soak up the lively atmosphere with live music spilling out of every bar. Take in a show at the Grand Ole Opry, and brush up on Country history at The Country Music Hall of Fame.
Great Smoky Mountains National Park - This national park is renowned for its diversity of plants, with wildflowers that bloom all year round. Hike in lush forests along streams, rivers, and waterfalls, and experience views of misty mountains at the top of Clingmans Dome.
Asheville - Explore the vibrant Asheville art scene and beautiful architecture including the dome-topped Basilica of Saint Lawrence. This is where you can also pick up the Blue Ridge Parkway for the next part of your trip.
Pisgah National Forest - Hike part of the Appalachian Mountains of western North Carolina, exploring this landscape of mile-high peaks, lush, forested slopes, and cascading waterfalls.
Grandfather Mountain State Park - Hike this 4.1-mile challenging route that will take you through the beautiful forests of the state park and up to incredible views from the summit of Calloway Peak. Don't miss the Mile High Swinging Bridge on your visit to this park.
Basin Creek Trail - Hike trails in the largest national park on the Blue Ridge Parkway - discover the secluded gorge known as Basin Creek hiking past waterfalls, summit views, and abandoned cabins.
Roanoke - A beautiful city nestled in the Blue Ridge Mountains, known for the Roanoke Star, a neon monument overlooking the city.
Monongahela National Forest - Home to black bears, wild turkeys, deer, and 230 species of birds, this stunning forest offers hiking and biking trails to suit all abilities.
Washington DC - The US Capital is famed for iconic buildings and historic monuments. Visit the White House, Capitol building, Library of Congress, and The Lincoln Memorial.
Baltimore Inner Harbor - Visit the birthplace of the National Anthem, sitting at the mouth of Baltimore's inner harbor. This is a great place to spend the afternoon with the USS Constellation, the National Aquarium, and Fort McHenry National Monument and Historic Shrine.
The Coastal Route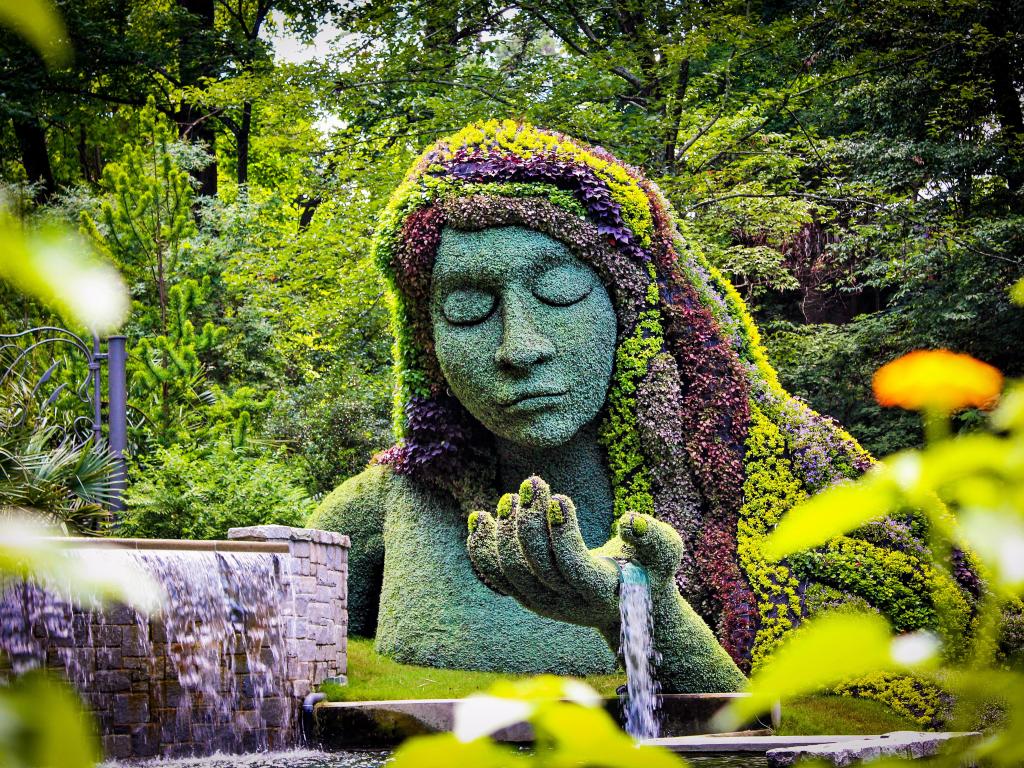 Houston - The city of Houston offers something for everyone, whether you want to explore the trails in Buffalo Bayou Park, visit the Museum of Natural Science or see incredible art in the Museum of Fine Arts, you won't run out of things to see and do here.
Space Center Houston - You can't stop in Houston and not visit the leading center for science and space exploration. The official visitor center for NASA Johnson Space Center in Houston is a great place to spend the afternoon.
Beaumont - This great city is the Cajun Capital of Texas. Discover its thriving food scene or visit its Boomtown Museum for a delve into the history of the city.
Lafayette - Known as the Happiest City in America, Lafayette is a great foodie place to visit. You can also walk through the ancient oaks of South Louisiana too.
Atchafalaya National Wildlife Refuge - A great stop for any outdoor or nature lovers, at this wildlife refuge you can explore the swamps of Louisiana, you may even spot the many animals, birds and plants that call it home.
New Orleans - This melting pot of a city offers 24/7 nightlife where you can enjoy live music and bars on Bourbon Street, discover great Jazz bands, or enjoy incredible food thanks to its mix of cultures.
Montgomery - Explore the lively art scene at the Montgomery Museum of Fine Arts and Performing Arts Center, and immerse yourself in culture at the Alabama Shakespeare Festival. Montgomery is known for the pivotal role it played in America's Civil Rights Movement.
Atlanta - Enjoy the diverse cultural scene Atlanta has to offer through the city's many theaters, museums, and galleries. Make sure to visit the Atlanta History Center and the National Center for Civil and Human Rights.
Columbia - Enjoy the southern charm of this quaint city. With easy to navigate streets, Southern cuisine and hospitality, Columbia has lots to offer.
Myrtle Beach - Relax on sandy beaches and swim in the Atlantic Ocean, enjoying the ever-popular beach resort Myrtle Beach. Known for incredible seafood restaurants and golf courses.
Wilmington - Take time for this popular port city. Surrounded by beautiful sandy beaches, Wilmington is known for quality seafood restaurants, craft beer scene, and beautiful architecture.
Croatan National Forest - Hike the marshes, forests and beaches of this stunning natural park. See a different side to this coastline keeping your eyes out for native animals and birds.
Norfolk - Explore this coastal naval city that boasts historical attractions and impressive museums.
Virginia Beach - Walk the 3-mile boardwalk lined with shops and boutiques, before stepping down to the sandy shore. Visit the aquarium to see sharks, rays and sea turtles.
Assateague Island National Seashore - Experience the wild Atlantic beaches of Assateague Island, taking trails through marshes, sand dunes and pine forests. Try to catch a glimpse of wild Chincoteague ponies in the southern tip of the island.
Jersey Shore - Visit the many beaches that line the infamous Jersey Shore. More than a reality tv show, this coastline is home to stunning Atlantic beaches including Cape May, Atlantic City and Wildwood Beach.
Best time to go on a road trip from Austin to New York
New York has plenty to offer visitors all year round, with plenty of indoor attractions that have air conditioning for the hot summer months, and heating in the winter.
Summer in New York is hot and can be humid with temperatures reaching 77 degrees Fahrenheit, that said it is still a very popular time of year to visit. Expect the summer in the city to be busy - but then, New York is always busy!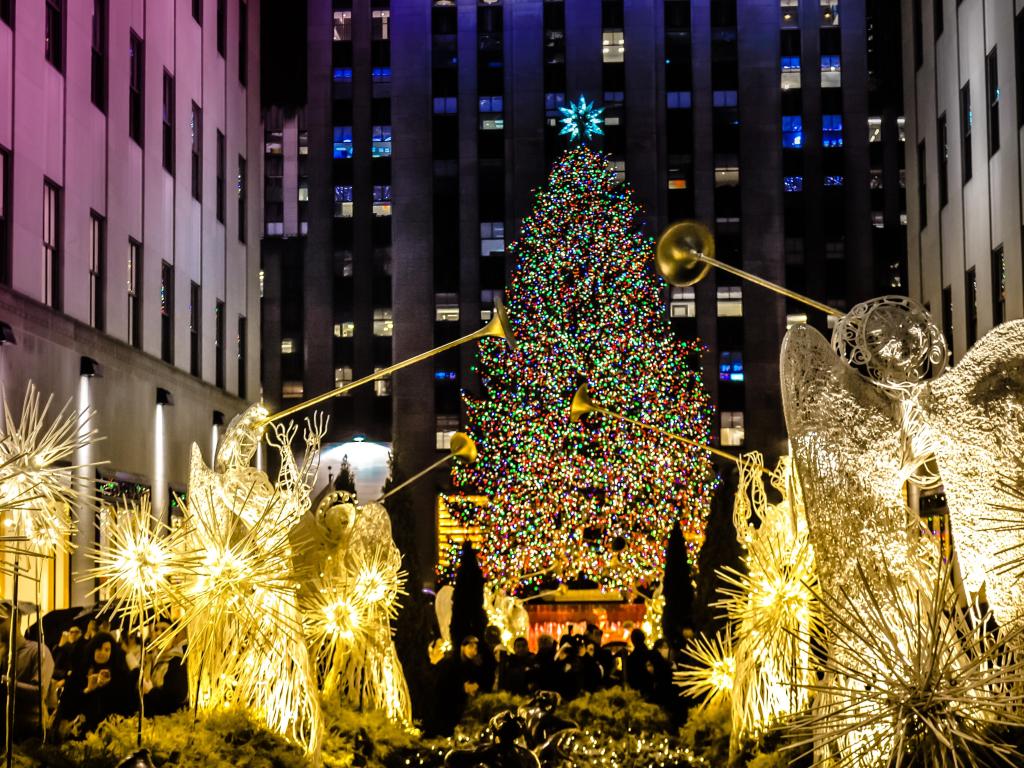 In contrast, winters are very cold and you're likely to see snow if you're visiting between December and February (Central Park in the snow is stunning). Temperatures average around 35 degrees during the day and can reach as low as -2 at night. So, remember to bring layers, hats and gloves.
Spring is a beautiful time to visit the city; expect long days with temperatures that can reach highs of 60 degrees. However, the weather in March can be very changeable, it is not unheard of to have heavy snow followed by heavy rain.
Meanwhile fall in NYC starts in September and gives a mix of warm and cool days, and beautiful tree foliage lining the streets, as well as in the parks and forests along the way. Temperatures are similar to that of Spring, sitting around 60 degrees.
For a trip with a real bang, you could time it with one of NYC's iconic events. The city marks all major festivals with spectacular parades, like St. Patrick's Day and Macy's Thanksgiving Parade in the fall. Don't miss out on the Rockefeller Christmas Tree Lighting if you are visiting in winter!