Road Trip from Austin to Phoenix
Looking for a road trip through wide, auburn-colored deserts and verdant grasslands, past broken mesas, high, snow-capped peaks, and ancient forests? This road trip from Austin, the Live Music Capital of the World, to Phoenix, known locally as The Valley of the Sun, has all your expectations covered!
The 1,310-mile road trip from Austin to Phoenix will take 21 hours and 30 minutes to drive nonstop. Notable sights are San Antonio, El Paso, Dallas, Amarillo, Albuquerque, Santa Fe, Tucson, Petrified Forest, White Sands and Big Bend National Parks.
You will be amazed at the sights on your way to Phoenix, famous for its fabulous urbanscapes, world-class golf courses and wall-to-wall sunshine. So, dive into the detail that follows and whet your appetite for the road trip of a lifetime.
How far is Phoenix from Austin, and how long will the road trip take?
Comparison of road trip routes between Austin and Phoenix

| Route | Distance | Driving Time |
| --- | --- | --- |
| The El Paso Route | 1,310 miles | 21 hours 30 minutes |
| The Albuquerque Route | 1,340 miles | 21 hours |
The El Paso Route will take 21 hours and 30 minutes to cover 1,310 miles from Austin to Phoenix without accounting for any stops and detours.
Even though slightly longer in distance at 1,340 miles, the Albuquerque Route will take marginally shorter to complete with the driving time of 21 hours.
With so much to see and do, you won't want to rush, and we recommend 7 to 8 days (at least) for proper exploring. Along the way, you will encounter a huge variety of scenic and historical sites, with multiple activity options from which to choose.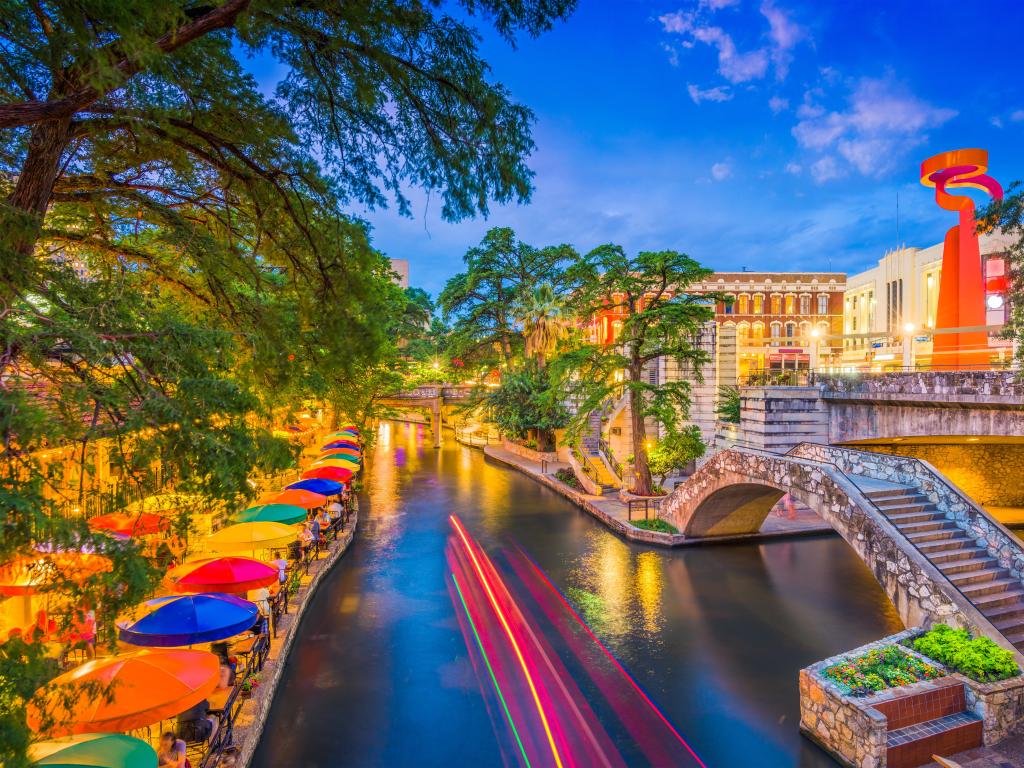 Best road trip route from Austin to Phoenix
With so many epic landmarks and amazing attractions on the way, the best route will ultimately depend on what you'd like to visit on this unforgettable journey.
The El Paso Route will impress you with its natural beauty and take you through the southern states of the USA that share the border with vibrant Mexico. You will get to visit charming cities such as San Antonio and El Paso.
This route is also rich in beautiful landmarks you will have the opportunity to visit in Big Bend, White Sands and Saguaro National Parks, discovering desert landscapes with some mountain views.
The Albuquerque Route is half an hour shorter than the El Paso Route but covers more miles. It will take you to further north towards Dallas, Amarillo, Santa Fe and, as its name suggests, Albuquerque.
You will get to visit Petrified Forest National Park, Sitgreaves National Forest and Tonto National Forest and admire their natural scenery.
The El Paso Route
The El Paso Route dips south out of Austin on the I-35S to San Antonio, worth visiting for its rich cultural heritage and memories of American folk heroes like James Bowie and Davy Crockett.
En route to El Paso, skimming the Mexican border on the US-90W, you'll take a very worthwhile detour to the extraordinary Big Bend National Park. Follow signs at Marathon south on the US-385 to one of the last remaining wild corners of the USA.
Here you will witness unspoilt, stark desert and mountain landscapes, the fertile valley of the Rio Grande and fascinatingly diverse flora and fauna. Back on the main route again, follow US-90W and I-10W for the surreal experience of White Sands National Park.
Further on and just an hour and a half from your final destination, you'll encounter the quintessential desert landscapes, cacti 'n' all, of Saguaro.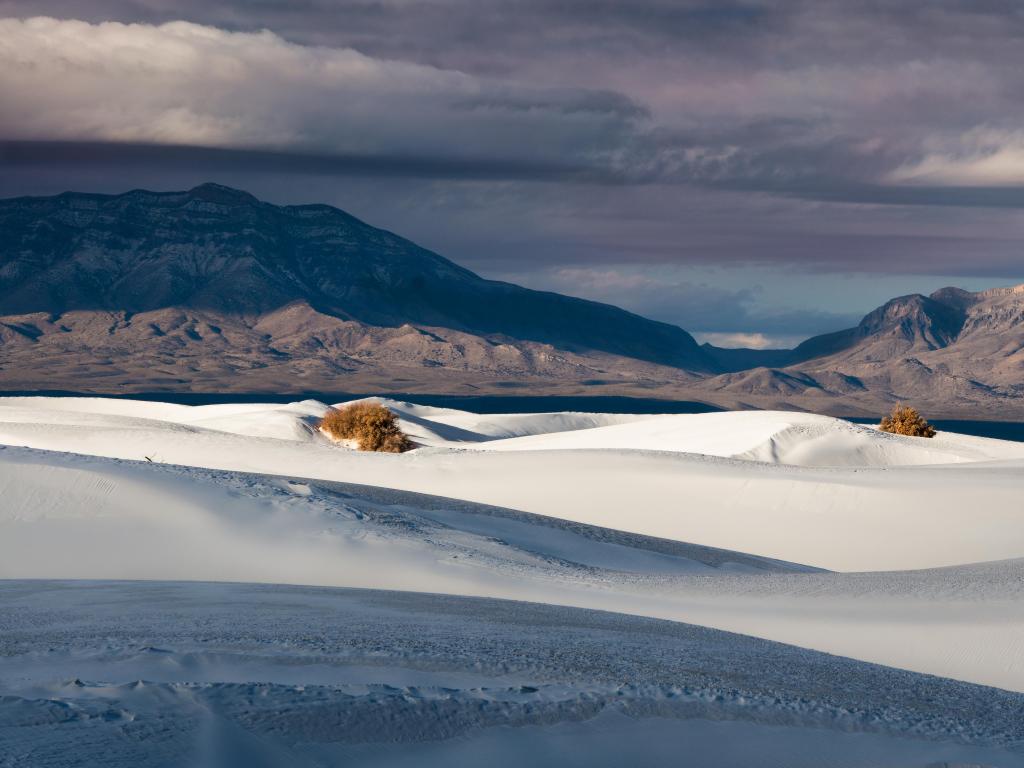 The Albuquerque Route
This option will take you through the more northerly parts of the three southern states, passing initially through the major metropolitan area of bustling Dallas, about three hours north of Austin on the I35-N and I35-E.
With an endless range of attractions in this fabulous city, you'll have to tear yourself away as you head west to historic cities like Santa Fe, a real cultural hub, and Albuquerque, where we recommend an excursion into the Old Town with its adobe buildings, numerous restaurants and world-class museums.
Further on in your trip you'll have the privilege of witnessing the unique Petrified Forest National Park with its lunar-like landscapes and colorful petrified wood.
Just an hour or so away, the tranquil lakes and mountains of Sitgreaves National Forest will entice you to take a well-earned break from the road.
Don't miss a dip into the massive Tonto National Forest, one of the largest in the state of Arizona. Just an hour down the AZ-87S you'll finally arrive at your final destination. Be sure to leave a few extra days to enjoy this phenomenal city.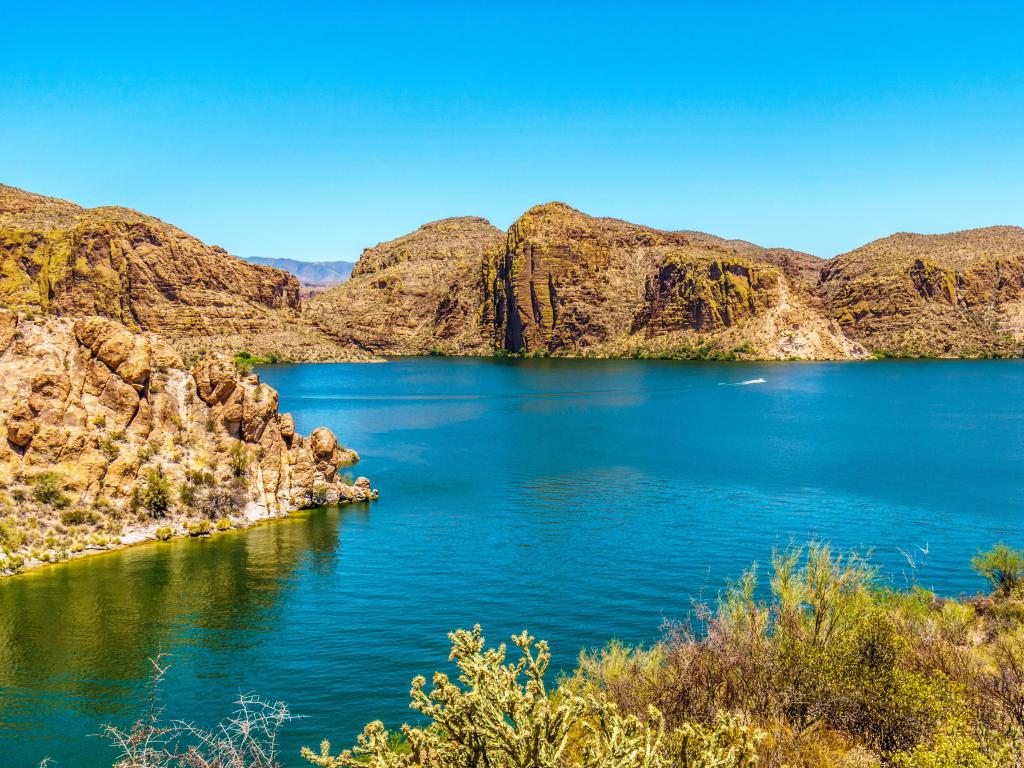 Best places to stop between Austin and Phoenix
This road trip offers breathtaking scenery, vibey urban environments, the stark grandeur of deserts, mind-boggling geological formations, diverse cuisine and the freedom of the open road.
You'll be so busy taking it all in that you will definitely benefit from some well-earned downtime and we have recommendations for each route.
Admire the colorful soul of El Paso
Situated about halfway between Austin and Phoenix on the route that shares its name, El Paso offers unique desert landscapes and has been influenced by both American (the Wild West!) and Mexican cultures. You will get to sample some of the best Tex-Mex cuisine during your stay.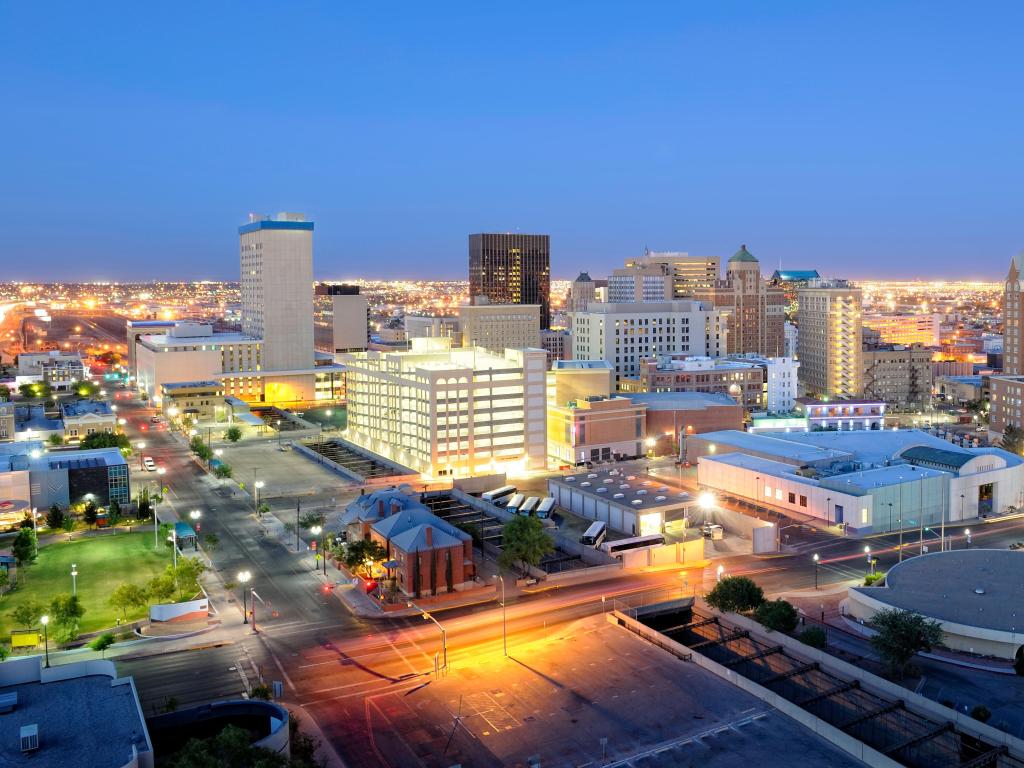 It is home to countless cultural attractions, events, and festivals and is known as one of the country's safest cities. Also known as the "Sun City", El Paso has on average 302 days of sun every year!
With its rich cultural heritage, it is home to some very interesting museums such as the National Border Patrol Museum. This fascinating city also features the El Paso Mission Trail, where you can take tours of three different missions/historic churches, all built with unique hacienda architecture.
While you'll find lodging options of all sorts clammering for your attention, we always favour the Plaza Hotel Pioneer Park, a stone's throw away from the wonderful El Paso Museum of Art.
This luxurious downtown boutique hotel, which was named one of "The World's Best New Hotels: Southern USA", is the jewel in the crown of El Paso and offers amazing skyline views.
The hotel's unrivalled location is within walking distance of some of the city's finest attractions, including the aforementioned Art Museum, the Ciudad Juarez Cathedral, and the Centennial Museum, which commemorates Texan independence.
A quirky stay in Albuquerque
For a halfway stop on the Albuquerque Route, you can't do better than quirky Albuquerque itself when looking for an overnight stop! The city buzzes with a vibrant restaurant scene, is blessed with incredible weather and benefits from stunning views thanks to its unique geography.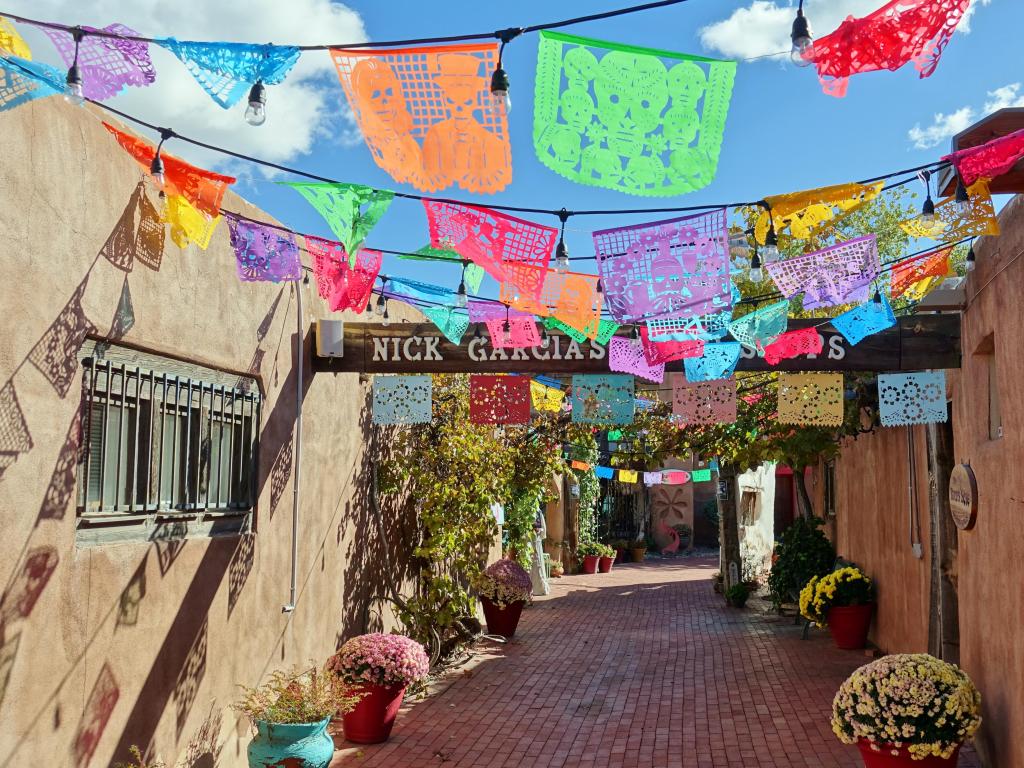 October is the most beautiful time of the year in this city, when it plays host to the world's largest hot-air balloon festival. During this season of blue skies and crisp fall air, the sight of thousands of colourful balloons taking to the air is literally breathtaking and not to be missed.
However, there is something to do in this buzzing city any time of the year! Head to the scenic Sandia Peak Tramway and take a ride 2.7 miles up the Sandia Mountains to enjoy breathtaking views over New Mexico.
If you are looking to learn more about the city's history, a visit to the Albuquerque Old Town area is a must. In this historical neighborhood, you can visit historic buildings that have now been turned into local shops, art galleries and restaurants.
If you're looking for a modern, sleek and distinctive hotel which is perfectly situated in a vibrant neighbourhood, look no further than Hotel Chaco. This swish and stylish hotel boasts a fabulous rooftop restaurant with mesmerising views over the city and towards distant mountain ranges.
Its calming interiors and incredible swimming pool will ease even the stiffest aches from your long days on the road. There is even free valet parking for your hard-working motor – what's not to like?
Where to stay when you reach Phoenix
Prepare to be dazzled and delighted, inspired and amused. Is it an art gallery? Is it a hotel? We call Found Re Phoenix a creative space where you also happen to be able to rest your weary head.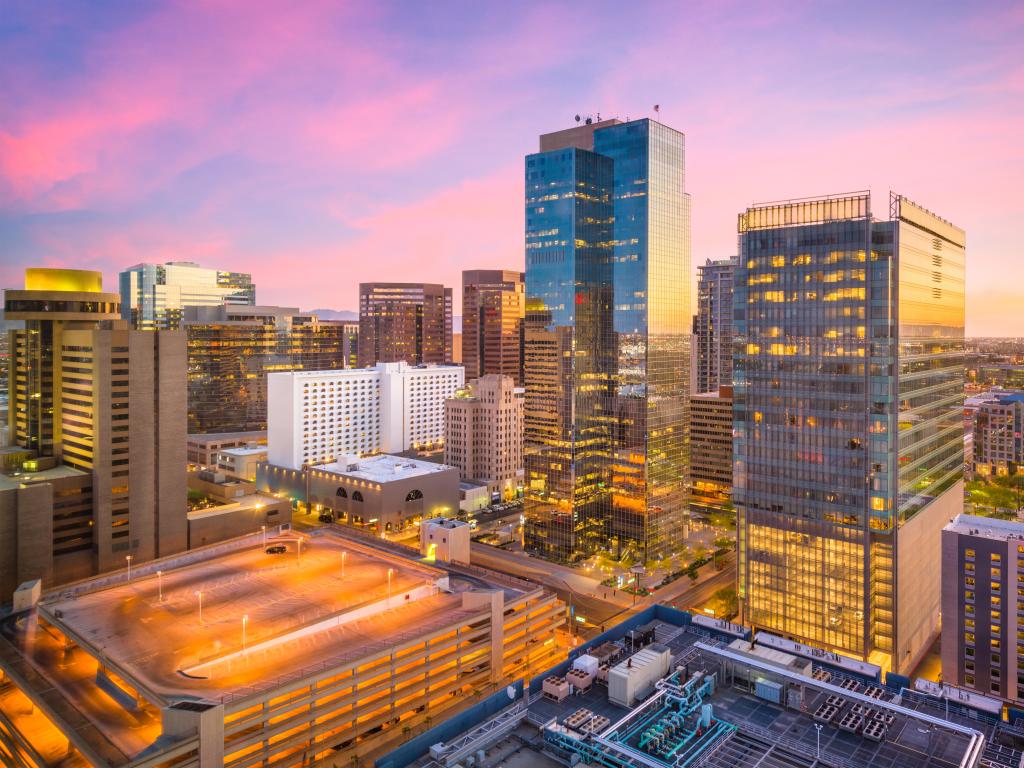 Rooms are spacious, modern and comfortable and there is an upscale market and a bar with an all-day menu. The outdoor pool is available all year round under the eternally blue sky.
Each guestroom showcases the art of different local artists and all the art is for sale. Ranging from video installations to full-scale murals, there are surprises a-plenty and this is a standout hotel you won't forget in a hurry.
Things to see on a road trip from Austin to Phoenix
There are many attractions along both routes and you'll want to experience them all. Take a look at some of these and start ticking off your favourite selection now:
The El Paso Route
The Alamo, San Antonio – located downtown, this small historical museum presents everything important to Texan history.
Big Bend National Park - find this national park in a solitary mountain range where you can discover many unique species and cactus blooms.
Scenic Drive/Overlook, El Paso - this 2-mile drive has many overlooks for guests to stop and enjoy the views across El Paso and Ciudad Juarez.
White Sands National Park – an eponymous natural wonder which is a unique dune park. Try sledding down the sand dunes for a once in a lifetime experience.
Lincoln National Forest - home to Smokey Bear, this forest is located within three mountain ranges and offers a number of activities.
Coronado National Forest - known for their "sky islands", these scattered mountains offer unique and spectacular views.
O.K. Corral, Tombstone - an historic site and the location of one of the most famous gunfights in American history.
Mission on San Xavier del Bac, Tucson - this church, open since 1797, is one of the 20 Spanish churches in Arizona and is one of the most recognizable structures in the area.
Saguaro National Park - home to some of the nation's largest cacti, these plants are protected within the park and provide gorgeous views scattered across the desert.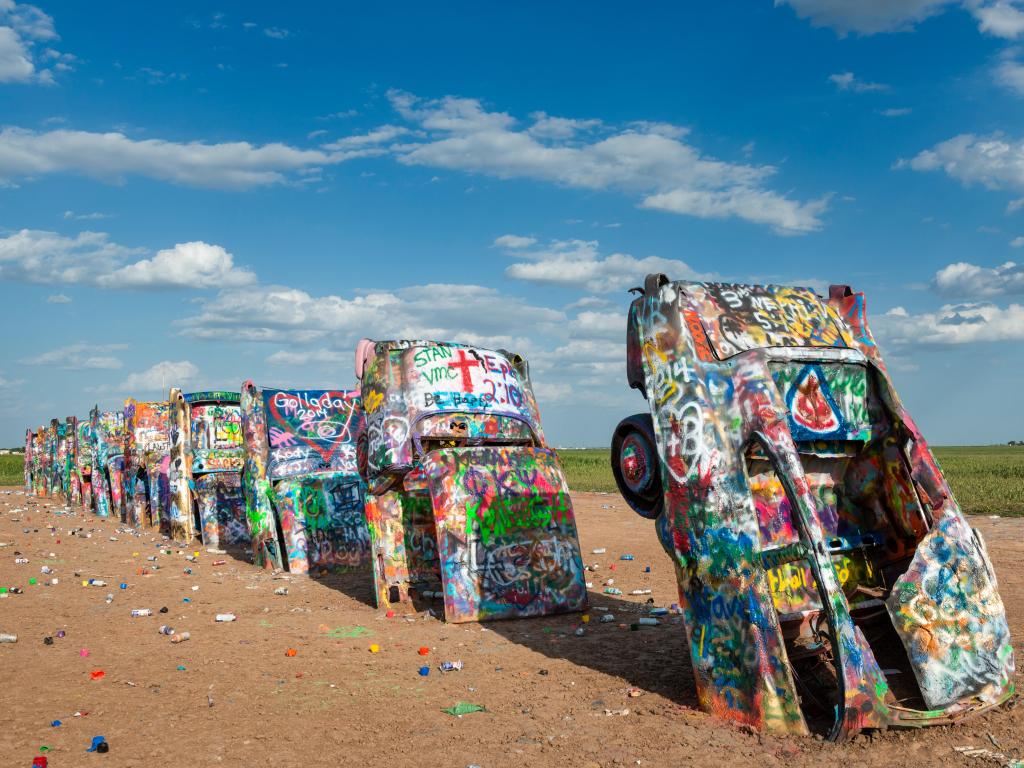 The Albuquerque Route
Mammoth National Monument, Waco - this monument showcases the largest preservation of the fossils of mammoths, which once roamed across Texas.
The Sixth Floor Museum, Dallas – an historic site that tells the story of President John F. Kennedy.
Modern Art Museum of Fort Worth, Fort Worth - elegant art museum showcasing a large collection of art from the 1940s to present day.
Cadillac Ranch, Amarillo – a wacky art installation consisting of 10 half-buried Cadillacs.
Museum of Indian Arts & Culture, Santa Fe - this museum is dedicated to preserving the history of southwestern Native American cultures.
National Museum of Nuclear Science & History, Albuquerque - affiliated with the Smithsonian, visitors explore how nuclear science has influenced the past and present.
Cibola National Forest – a picturesque national park offering mountainous and grassland views across many wilderness areas.
Petrified Forest National Park – including the Painted Desert and one of the world's largest and colorful concentrations of petrified wood.
Sitgreaves National Forest - with over two million acres, be sure to visit Mogollon Rim and the many lakes for incredible water-based activities.
Tonto National Forest - offers beautiful land and an assortment of desert cacti.
Both Routes
Hamilton Pool Preserve, Dripping Springs - a natural swimming pool located within a canyon and a great place to go swimming beneath a 50-foot waterfall.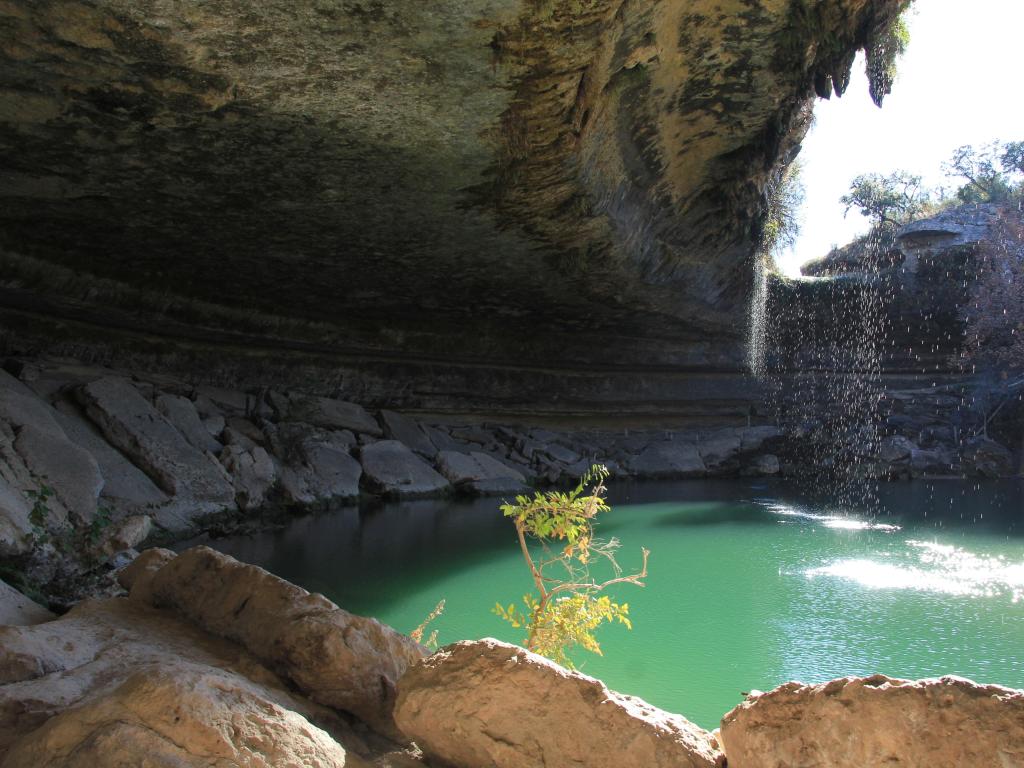 Best time to go on a road trip from Austin to Phoenix
The south-western region of the USA experiences year-round warm temperatures and is mostly dry. A road trip is therefore possible at any time of the year.
However, summer temperatures are often excessive with an average of 70 to 90 degrees Fahrenheit, and temperatures can exceed 100 to 110 degrees in parts of New Mexico and Arizona.
It is therefore highly recommended that you visit between October and April when the national parks and outdoor activities are more enjoyable.
Winters are dry with mild temperatures and, while a little cooler, often more enjoyable. Remember that temperatures will vary widely between desert and mountainous areas where temperatures may be between 40 to 70 degrees Fahrenheit.
Spring is considered one of the best times to enjoy this region, but Fall will provide extraordinary colors in the mountainous areas.
Local festivals and events are always colorful and memorable features of any road trip. Be sure to check what's on offer when you decide to travel.
Phoenix hosts many events throughout the year but is known for the Scottsdale Arabian Horse Show which attracts hundreds of thousands of visitors each year. This event is hosted at the end of February and is a one-of-a-kind event. Earlier mention was also made of the unmissable Albuquerque hot-air balloon festival in October.