Road Trip from Austin to San Diego
A road trip from Austin to San Diego will take you between the two biggest states in mainland USA. From the capital of Texas to the fringes of the Mexican border, there are so many awesome sights to see during the drive!
The 1,450-mile road trip from Austin to San Diego can take upwards of 23 hours of non-stop driving time. Stop-off points en route include Fredericksburg, El Paso, Phoenix, Joshua Tree National Park, Palm Springs. and Coachella Valley Preserve.
These are just a handful of the many notable highlights, and places of interest, that are dotted throughout the route. So be sure to keep reading until the end to discover more about them - as well as how best to plan your overnight stops and the best time to take this epic trip.
How far is San Diego from Austin, and how long will the road trip take?
Comparison of road trip route options between Austin and San Diego
Route
Distance
Driving Time
Direct Route


Recommended route

1460 miles
23 hours
Alternative route


via San Angelo and Roswell

1600 miles
26 hours
All in, Austin is located about 1,450 miles away from San Diego.
Typically it would take you about 23 hours to drive between the two destinations - via a combination of the most direct interstate routes.
This is, of course, too much of a drive to undertake in one day. So you should be looking to break it up over the course of around 2-3 days at the very least.
Where you choose to stop over depends very much on what type of place you want to visit, as well as the route you decide on taking.
Luckily there are lots of options available to you, which is why this road trip route is so appealing.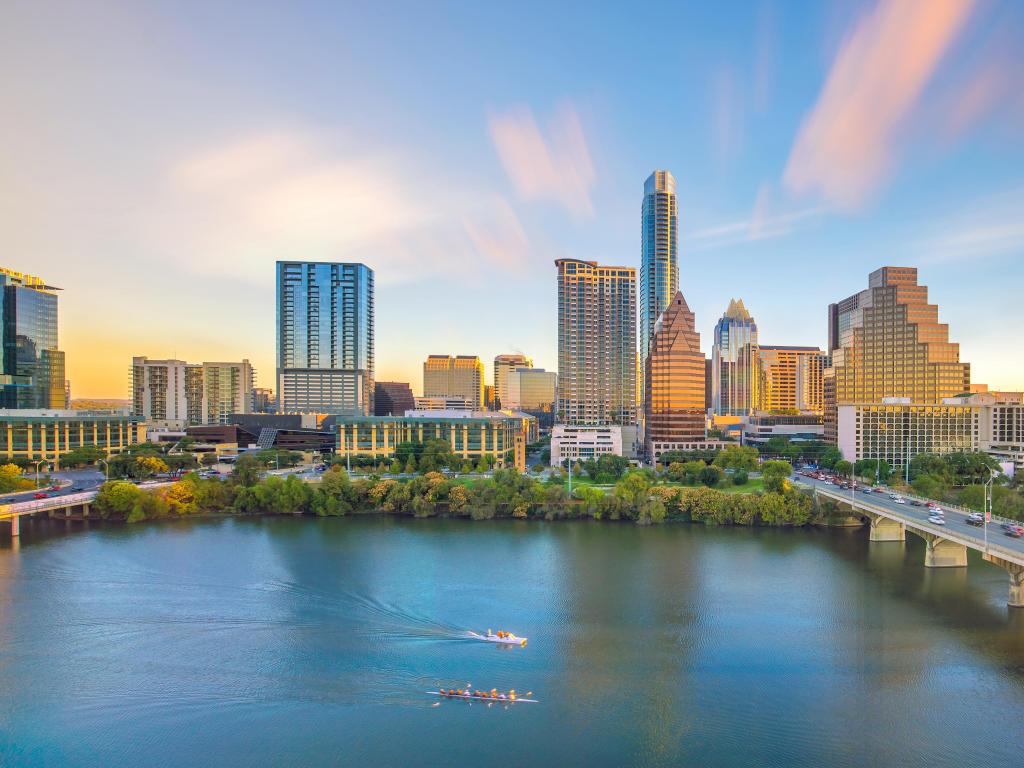 Best road trip route from Austin to San Diego
Given that America has such a vast interstate highway system, there are a number of different routes you can take during your road trip from Austin to San Diego.
Two of the main routes you could take involve driving across the Interstate 10 and Interstate 8. One of these is pretty direct (and this is our preferred option) while the other meanders between a series of other highways.
The indirect route is slightly longer in terms of distance and driving time. Typically it will take you upwards of 26 hours of non-stop driving to complete.
This longer route would take you past San Angelo, Roswell and the Lincoln National Forest, before connecting to Tucson, Arizona en route to San Diego.
Road trip route from Austin to San Diego
From Austin, the Interstate 10 will take you to Tucson via Fredericksburg and Sonora. You will be on the I-10 for a long time (unless, that is, you choose to take short diversions to break things up) - 956 miles, to be precise.
Once you get near Arizola, Arizona, you could take the Interstate 8 direct to San Diego. But we recommend staying on the I-10 which will take you further west towards places like the Joshua Tree National Park, Salton Sea and Palm Springs, before finally leading you towards San Diego.
Overall this route provides you with the most direct way of getting from Austin to San Diego, while also giving you the opportunity to visit some really cool cities and beautiful spots of nature.
Best places to stop between Austin to San Diego
Whichever route you decide to take, you will need to be prepared to dedicate at least one, if not two or more nights, for overnight stops. There are many places along the way that would make a great layover point. Some of the ones we recommend are as follows:
Experience the eclectic culture of El Paso
Known as 'Sun City', El Paso is a great option for an overnight stay on the drive from Austin to San Diego. Renowned for its fantastic Tex-Mex Cuisine, it also has a really good Museum of Art to visit and the fun Western Playland Amusement Park.
If you are looking to spend some time outdoors, Franklin Mountains State Park is a fantastic place to spend a day at. There are hundreds of stunning trails you can take here while being surrounded by gorgeous scenery.
We also suggest visiting El Paso Zoo and El Paso Museum of Archeology if you have the time.
While in El Paso, the 4-star Plaza Hotel Pioneer Park is a fantastic lodging option. Situated in the heart of the city center, the hotel boasts an atmospheric rooftop bar that offers sensational 360-degree views.
Couple this with its stunning architecture and refined interiors, and you have a recipe for a truly memorable stay. The hotel boasts a fantastic restaurant and you will be able to enjoy the delicious daily breakfast before setting off on your journey again.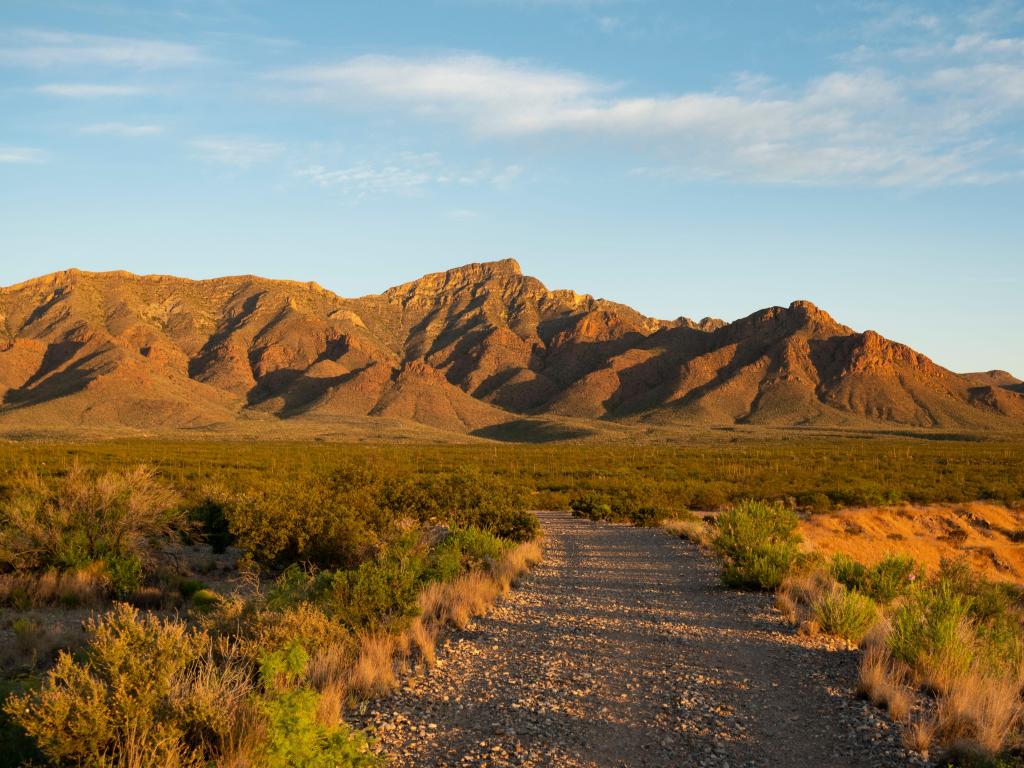 Discover the urban heart of Phoenix
The state capital of Arizona is another fabulous choice for a stop on your way to San Deigo. If you love golf, there are a number of Jack Nicklaus–designed courses here for you to play a round on - as well as a very good collection of upscale spa resorts.
Whether you are a music lover, or want to learn more about and appreciate hundreds of expertly crafted instruments, the Musical Instrument Museum is a must-visit while in Phoenix. Heard Museum is also a short drive from here, if you have some extra time to spare.
If you want to get away from the hustle and bustle of the city, Desert Botanical Garden is a great place to get some serenity.
One of the very best places to stay in Phoenix is the Arizona Biltmore. This Waldorf Astoria hotel is set on 39 acres of lush gardens about a 15-minute drive from the center of town.
It also features an on-site spa, two 18-hole golf courses and 5 different types of fine dining and casual restaurants. We wouldn't be surprised if you took more than a couple of days here!
A luxurious stop in Palm Springs
If neither of these destinations appeals to you, then how about a refreshing break in Palm Springs? The 'Golf Capital of the World', and a renowned center for tennis, it is also a place where the likes of Leonardo DiCaprio, the Obama family and the Kardashians all own residences.
Whether they will put you up for the night is up for debate, so you may want to book a room at La Serena Villas in downtown.
Not least because it has a very welcome outdoor swimming pool, as well as a terrific rooftop lounge and excellent onsite spa.
Those with a taste for midcentury modern design and architecture will be swooning over the city's luxurious vintage style. Whatever your design tastes, however, Palm Springs offers comfort and luxury that will refresh any weary traveler.
Where to stay once you reach San Diego
San Diego is one of California's coolest and most laid-back cities. Boasting over 70 miles of dazzling coastline, it also has a quaint old town and a number of world class attractions like SeaWorld San Diego, LEGOLAND California, San Diego Zoo and the San Diego Zoo Safari Park.
Close to the Horton Grand Theatre and Petco Park, the Pendry San Diego is a terrific base for exploring the city. Located right in the heart of the city center (with a top-notch restaurant within the hotel if you fancy staying 'close to home'), this really is a no-brainer if luxury plus convenience is what you're looking for.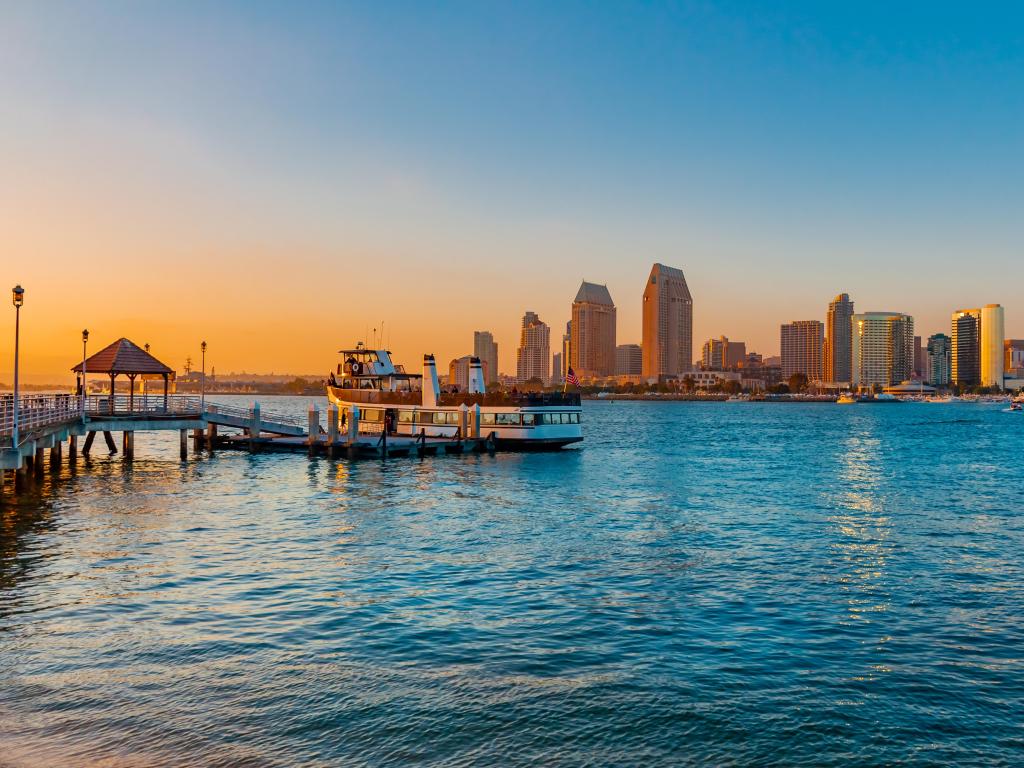 Things to see on a road trip from Austin to San Diego
A road trip from Austin To San Diego is not one we would recommend you do directly, from A to B. Instead, you should really take the time to visit some of the many wonderful cities, tourist sights and areas of exceptional scenic beauty, that lay between the both of them.
There are so many to choose from, and we know the choice can be daunting, so here is a list of some of the major highlights.
Lady Bird Johnson Wildflower Center - The state botanical garden and arboretum of Texas. This fantastic center boasts more than 900 species of native Texas plants which are presented in both a garden and natural settings.
Pedernales Falls State Park - A 5,212-acre state park situated along the banks of the Pedernales River in Blanco County. A great spot for camping, hiking, fishing, mountain biking, horse riding and bird watching. It also houses the stunning cascade of the Pedernales Falls.
Fredericksburg - Nestled in the middle of Texas Hill Country, Fredericksburg is a cool town with a beautiful and historic setting. It also has a number of delightful wineries, quaint shops, fine dining restaurants and a rich German heritage. If you come in spring, you will get to see a gorgeous bloom of wildflowers too.
Caverns of Sonora – This National Natural Landmark, takes the form of a world-class cave, that showcases a fabulous collection of calcite crystal formations - most notably helictites.
El Paso – A border town to Juarez in Mexico, El Paso is known as 'Sun City' on account of it averaging over 300 days of sunshine every year. It is highly regarded for its delicious Tex-Mex Cuisine, and also boasts a very good Art Museum. Kids will love the Western Playland Amusement Park too, which offers lots of fun for them.
Tucson – The first city in the world to be awarded the title of the 'World City of Gastronomy' by UNESCO. Also proudly showcases a multicultural heritage, some excellent galleries and museums and a flourishing visual and performing arts scene.
Phoenix - The state capital of Arizona is a must-visit for golf lovers, with a number of courses designed by Jack Nicklaus in the city. Also well known for its deluxe spa resorts, the nightlife and in particular the nightclubs, are amongst the best in the whole of the USA.
Kofa National Wildlife Refuge – Established in 1939 to protect the desert bighorn sheep, this wonderful refuge covers more than 665,400 acres of the Yuma Desert within the region of the Sonoran Desert.
Joshua Tree National Park - Named after the iconic Joshua Trees that grow within it, this magnificent national park lies at the convergence of the Mojave and Sonoran deserts.
Salton Sea - California's biggest lake was formed in 1905 when the Colorado River breached an irrigation canal and started to fill up an ancient basin. A terrific spot for swimming, paddle boarding and kayaking, it also features some quirky, colorful, and unique art installations.
Coachella Valley Preserve – This breathtaking desert terrain lies within a 3,709-acre protected area in the Coachella Valley and houses a number of near-extinct species that are indigenous to the area.
Palm Springs – Known for its glamorous hotels, world-class spas, notable golf courses and of course its hot springs, this famous desert resort city is also home to a number of celebrities.
Cuyamaca Rancho State Park – This California State Park is just under 25,000 acres in size. It features picturesque scenery and is a very good place to go hiking, biking and horseback riding.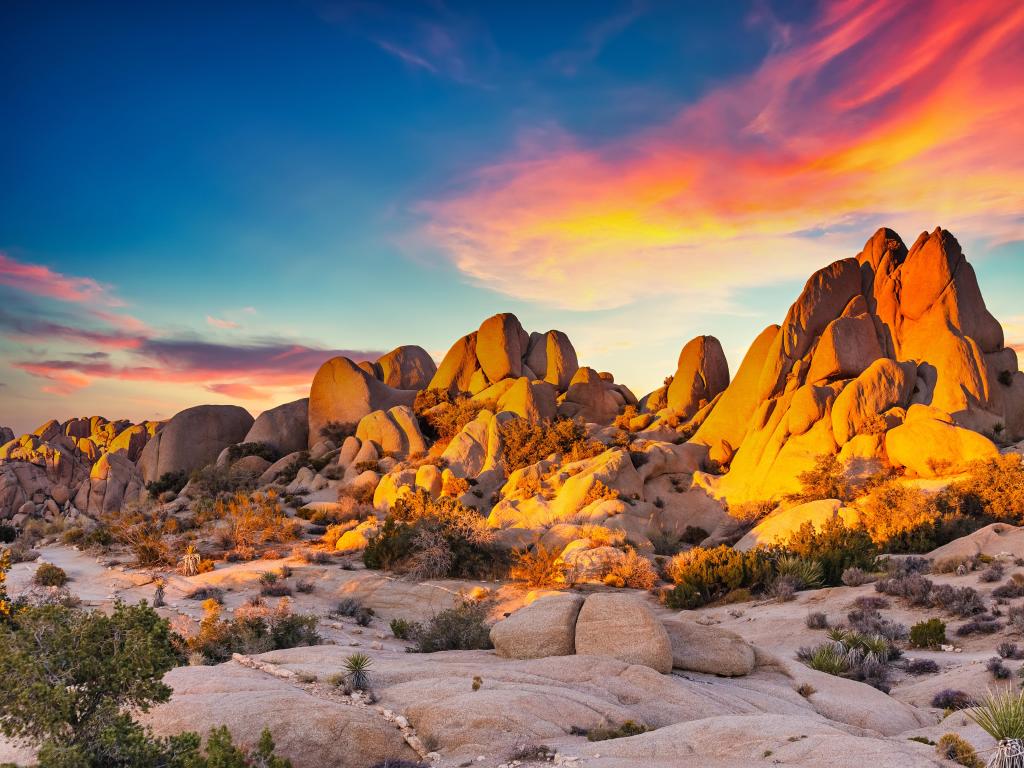 Best time to go on a road trip from Austin to San Diego
The epic road trip from Austin to San Diego can be done any time of the year. Clearly, in the summer months, the holidays, and even at weekends, you will experience more traffic congestion. You will probably also find hotel prices will be higher and queues at major tourist attractions will be longer too.
Also, in the winter the weather won't be as sunny. But that should not deter you from having a great time on your trip.
The 'best' time to undertake the trip is probably either late spring or early fall. Weather-wise the temperature is still warm, the hotel prices are cheaper, and the kids are back at school.
But other than that, you really can set off whenever you like. As with any road trip that covers a significant distance, we always recommend you get your car fully serviced before you leave.
Also be sure to take plenty of snacks and drinks with you for the journey, as there will be many long stretches of road with no shops or other conveniences.