Road Trip from Austin to Santa Fe
A road trip from Austin to Santa Fe gives you the opportunity to explore some of the many fascinating sites, towns and landmarks that lie within the historic southwest of the USA.
This 800-mile journey of discover can take upwards of 11 hours of pure driving time to complete. But you get to visit places like the Pedernales Falls State Park, San Angelo, Roswell, Fort Sumner and Albuquerque along the way.
These are just a few of the many highlights you can see during the drive. So please carry on reading until the end to find out more about them.
How far is Santa Fe from Austin and how long will the road trip take?
Comparison of road trip route options between Austin to Santa Fe
Route
Distance
Driving Time
Interstate 40


Via Route 183 and Route 83

760 miles
12 hours
Route 84


Via Route 183

690 miles
11 hours
Route 87 and Highway 25


Recommended route

825 miles
13 hours
Austin, in Texas, is located about 700 miles away from Santa Fe, in New Mexico. If you choose to travel directly between the two destinations it will take you about 11 hours of drive time to complete the journey.
You could do this in a day, but unless you are in a real hurry to get to Santa Fe, why not consider splitting your journey over the course of 2 or 3 days?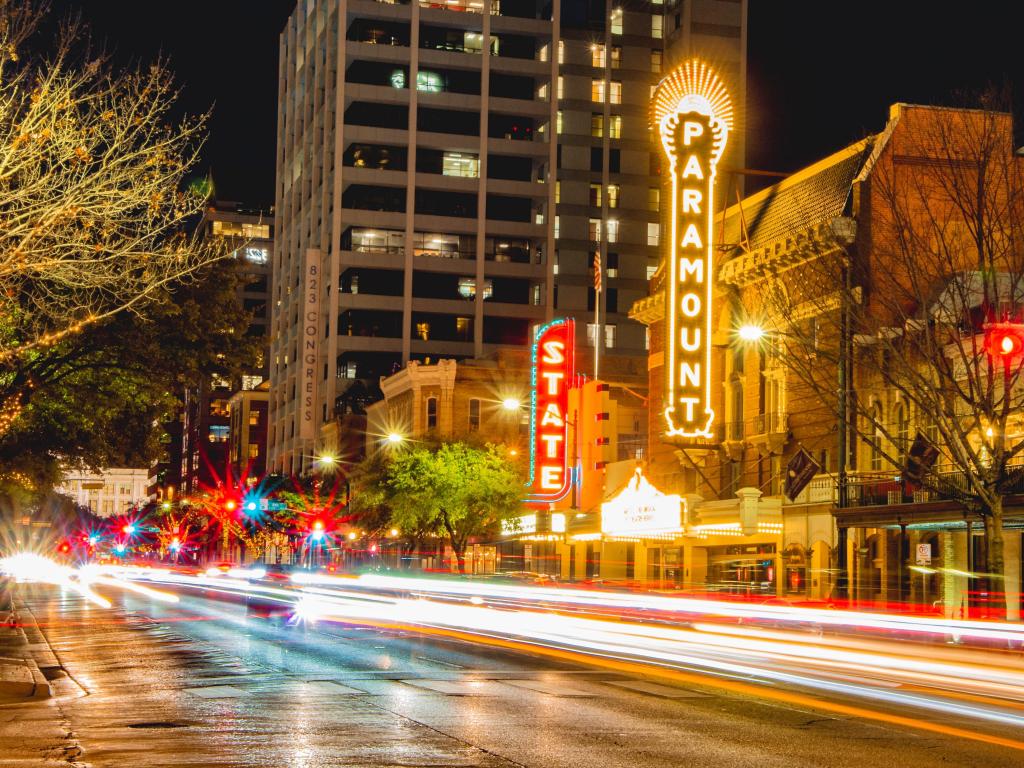 There are plenty of destinations where you can choose to stop off and stay, regardless of which route you take. And frankly that is what makes this road trip such an exciting proposition! Read on to pick your perfect route and stop-off destinations.
Best road trip route from Austin to Santa Fe
There are three main routes to get from Austin to Santa Fe.
One of them involves taking Interstate 40. This 760 mile journey will take 12 hours of direct driving time and will take you past places like Abilene, Paducah and Hedley in Texas, as well as Glenrio and Cuervo in New Mexico.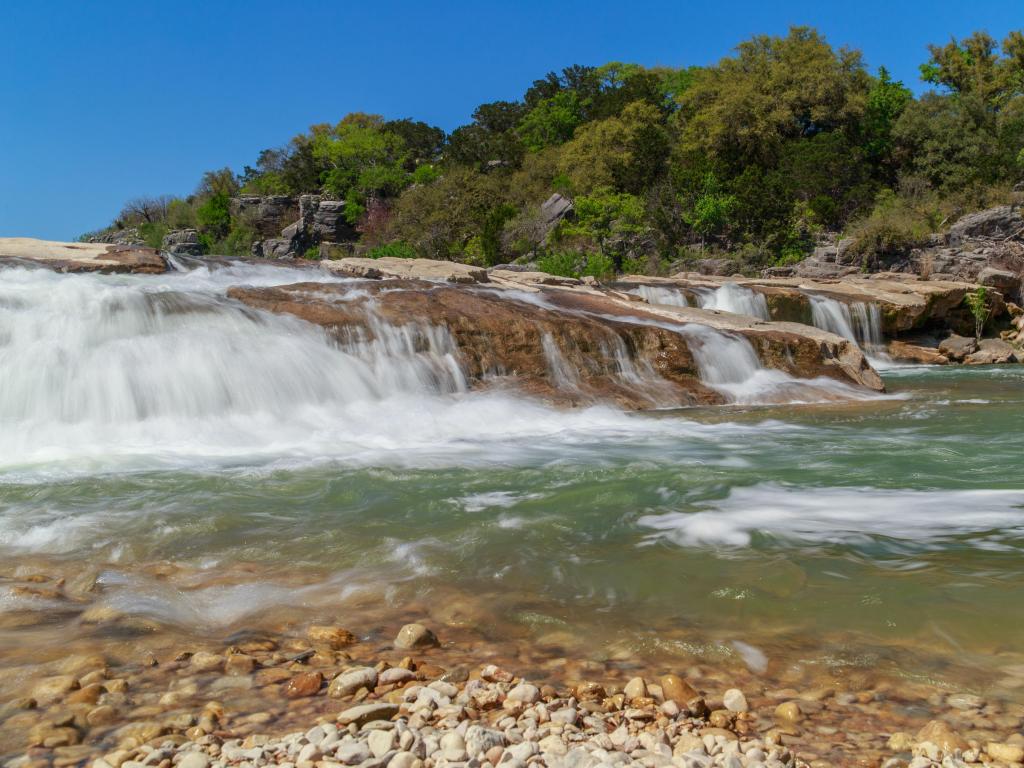 Alternatively, you can take Route 84. This 690 mile route will take 11 hours of non-stop driving, and courses through small town like of Coleman, Justiceburg and Muleshoe in Texas, as well as Clovis and Fort Sumner in New Mexico.
Both of these will showcase some fabulous sights and places of interest. However, we would recommend the route below, which takes a similar amount of time.
Road trip route from Austin to Santa Fe
The itinerary we suggest you take for your road trip from Austin to Santa Fe is along the Route 87 and Highway 285. This 825 mile journey would take you about 13 hours of non-stop driving to complete.
From Austin, it will take you on a course past Horseshoe Bay and San Angelo in Texas, and Roswell and Fort Sumner in New Mexico, before finally taking you up to Santa Fe.
The drive is a fairly straightforward one and will provide you with easy access to the areas most intriguing towns, notable landmarks and beautiful landscapes.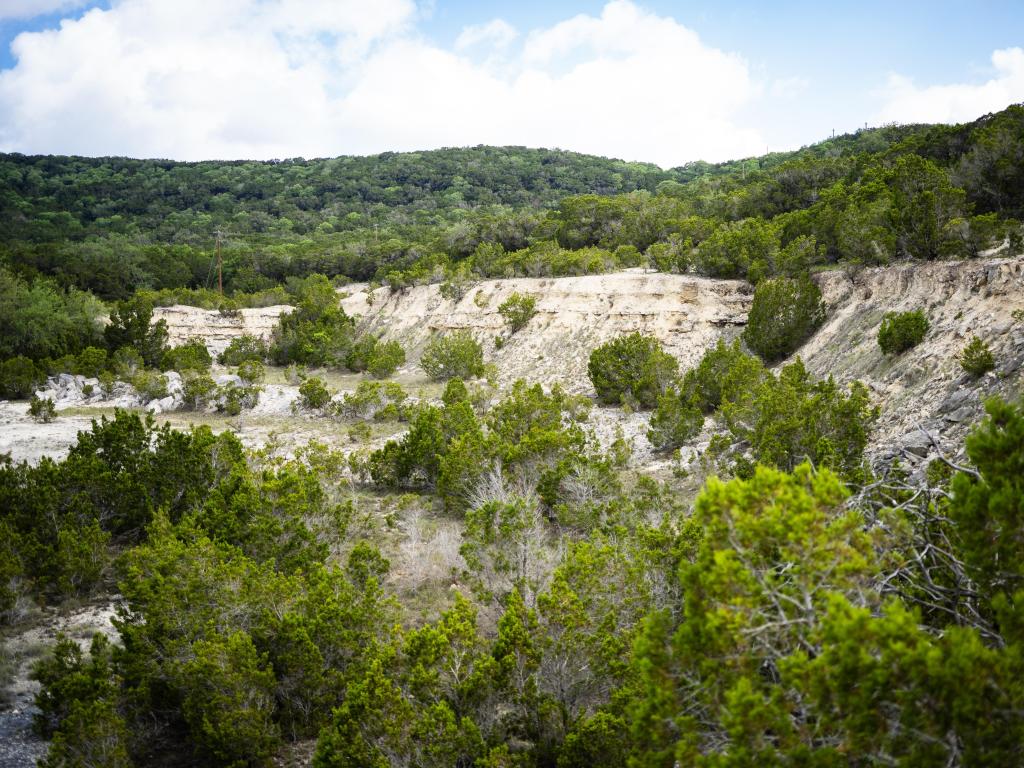 Best places to stop between Austin to Santa Fe
Whilst you can just about complete the road trip from Austin to Santa Fe in one day; this would involve missing out on visiting some very interesting towns, areas of exceptional scenic beauty, and captivating tourist sites along the way.
A far better idea would be to break up your trip into a couple of overnight stays. Doing this will allow you to explore the areas you pass in more detail, and also give you some welcome respite from driving.
So why not consider staying at the following destinations and break up your travel:
Refresh and recharge in the 'Oasis in West Texas', San Angelo
Known as an 'Oasis in West Texas', San Angelo is a great place to learn about western history.
It has 23 original and restored fort structures that collectively make up the Fort Concho National Historic Landmark. An old frontier army post that was constructed way back in 1867, it now serves as a historic preservation project and museum.
If you plan on staying here the Best Western North Bryant Inn is a very good choice of accommodation.
It is less than half a mile away from downtown and has a very good outdoor swimming pool and a 24-hour front desk. So it doesn't really matter what time you check in.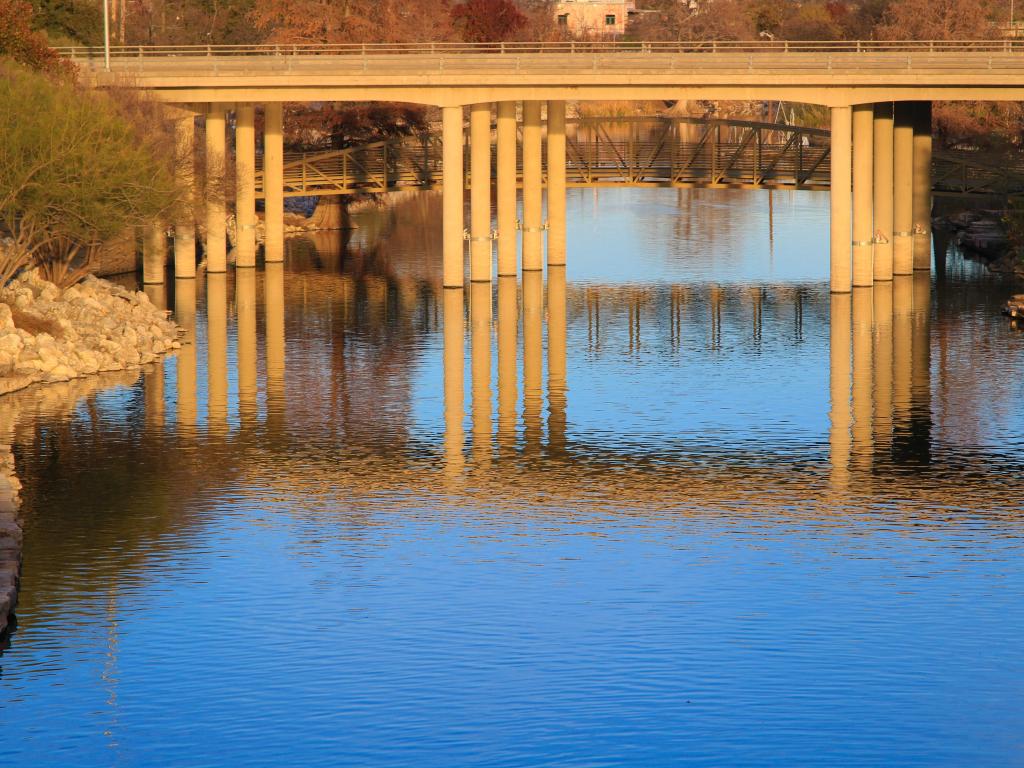 Take in some desert culture in Albuquerque
The city in the desert is a fabulous place to visit.
Blessed with a fabulous mountain setting, and some gorgeous architecture, this ethnically diverse region is known for its excellent museums, and sensational cuisine that blends native American and Spanish flavors.
Whilst here, try and book a room at the Hotel Andaluz Albuquerque. Part of the Curio Collection By Hilton, this elegant 4 star hotel is just a block away from the Albuquerque Convention Center.
Rooms are styled with really cool Moroccan and Spanish-inspired decorations, and the hotel has a very good library, and Cultural Center Museum on-site too.
Search for UFOs in Roswell
If you are fascinated by the infamous UFO sighting in Roswell back in 1947, you could always consider stopping here for a night or so, to get to the bottom of the mysterious goings-on.
The International UFO Museum and Research Center is a wonderful place to check out, while the exhibits on display at the Roswell Museum and Art Center are quite diverting too.
The Baymont by Wyndham Roswell provides an excellent base for when you are here.
It is located just one mile from the marvellous Robert H. Goddard Planetarium, and also features a sensational indoor pool with a hot tub.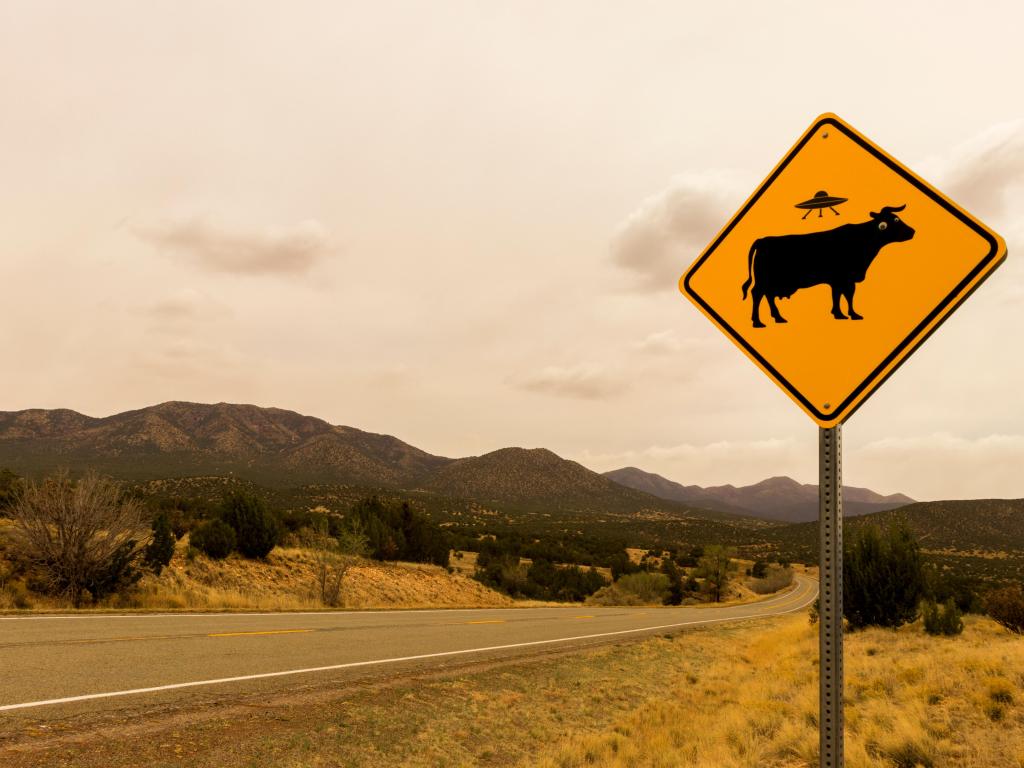 Where to stay in Santa Fe
Santa Fe is known for being 'The City Different'.
It boasts a rich history of Hispanic, Anglo and Native American cultures which are evidenced throughout the city.
There is plenty to see here, including the wonderful Santa Fe Plaza, the excellent Santa Fe Opera House, the beautiful Cathedral Park and the impressive International Museum of Folk Art.
One of the best places to stay here is at the Rosewood Inn of the Anasazi. Conveniently located, right in the center of downtown, the hotel is very near to the park and the city plaza.
It also has 3 fabulous restaurants onsite, which serves up a delicious range of American and international dishes.
Things to see on a road trip from Austin to Santa Fe
A road trip from Austin To Santa Fe presents an opportunity to see some truly wonderful sights and attractions, within the southwest of the USA.
Some of the main highlights you may wish to visit during the trip include the following:
Lady Bird Johnson Wildflower Center - The state botanical garden and arboretum of Texas. This fantastic center boasts more than 900 species of native Texas plants, which are presented in both a garden and natural setting.
Barton Creek Habitat Preserve - This stunning landscape of rolling hills and steep canyons is nestled along four miles of Barton Creek. Covering nearly 4,100-acres, it protects the habitat of two species of endangered songbirds. It also has some rare woodland wildflowers and other gorgeous flora too.
Austin Zoo - Non-profit rescue zoo that cares for over 300 animals from more than 100 different species. Take the opportunity to check out African Lions, Bengal tigers, black bears, cougars, monkeys, ring-tailed lemurs and even porcupines.
Pedernales Falls State Park - A 5,212-acre state park situated along the banks of the Pedernales River in Blanco County. A great spot for camping, hiking, fishing, mountain biking, horse riding and bird watching. It also houses the stunning cascade of the Pedernales Falls.
Lakeway City Park – Features 64 acres of well maintain parklands, including a recreational area that has a number of trails, 2 playgrounds and a beach. A lovely spot for walking, swimming or water based activities like paddle boarding or kayaking.
Balcones Canyonland National Wildlife Sanctuary - Stunning national wildlife refuge whose primary purpose is to protect the nesting habitat of two highly endangered migratory birds - the golden-cheeked warbler and black-capped vireo.
Horseshoe Bay - Charming city nestled between Lake Lyndon B. Johnson, and the south branch of the Colorado River. Best known for its fabulous golf courses, fancy hotels and resorts, and for its excellent opportunities for water sports.
Buchanan Lake – Picturesque man-made lake that was formed by the construction of the Buchanan Dam. It is now a very good spot for fishing, boating, camping, sailing and observing nature.
San Angelo – 'An Oasis in West Texas', San Angelo features 23 original and restored fort structures that form the Fort Concho National Historic Landmark. Built in 1867, this site is an old frontier army post which now acts as a historic museum and preservation project.
Roswell - Location of an infamous UFO sighting back in 1947. Roswell has a number of interesting museums dedicated to extra-terrestrial activities, including The International UFO Museum and Research Center. If aliens are not your thing, the Roswell Museum and Art Center is well worth checking out too.
Fort Sumner – Historic wild west town, which is famously the place where Billy the Kid was shot dead. His burial site is in the old military cemetery.
Albuquerque - The 'city in the desert' enjoys a spectacular mountain setting and quaint architecture. Very cosmopolitan, it is known for its fantastic food, which fuses Spanish and native American flavors, and a number of fabulous art galleries and museums.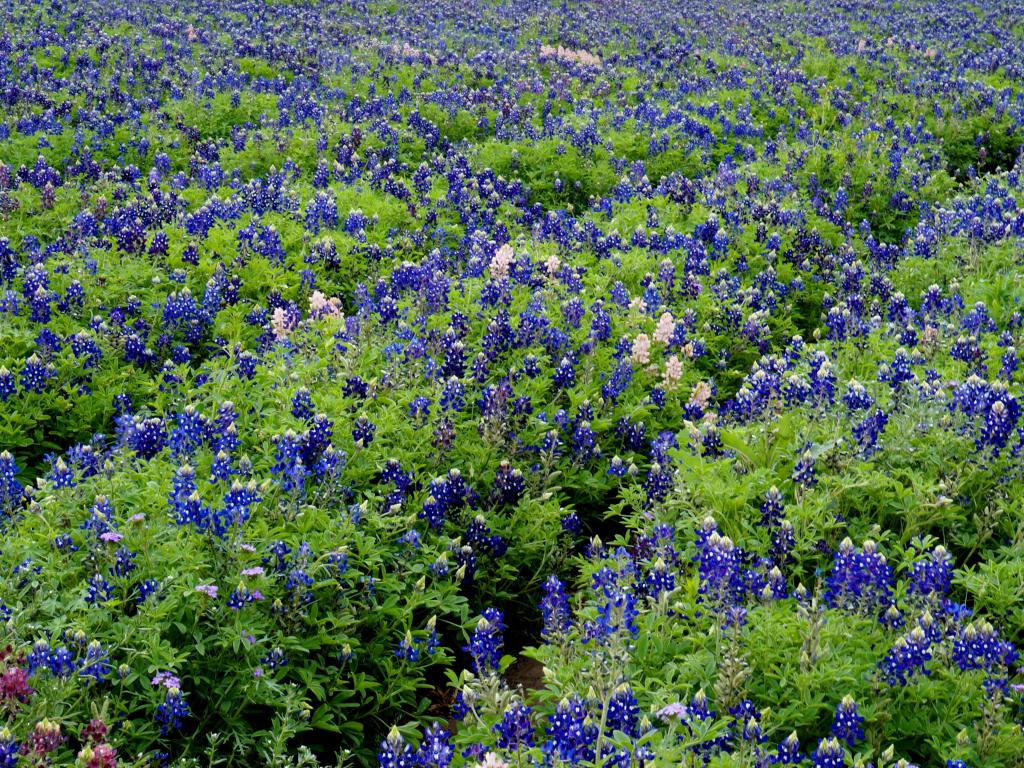 Best time to go on a road trip from Austin to Santa Fe
The beauty of a road trip from Austin to Santa Fe is that you can do it pretty much all year round.
During the summer months it may be a little warm on the drive, so make sure your air conditioning is working properly and bring plenty of water for any outdoor ventures.
You will probably find hotel prices will be more expensive at this time too, and you will be far more likely to experience higher levels of traffic congestion.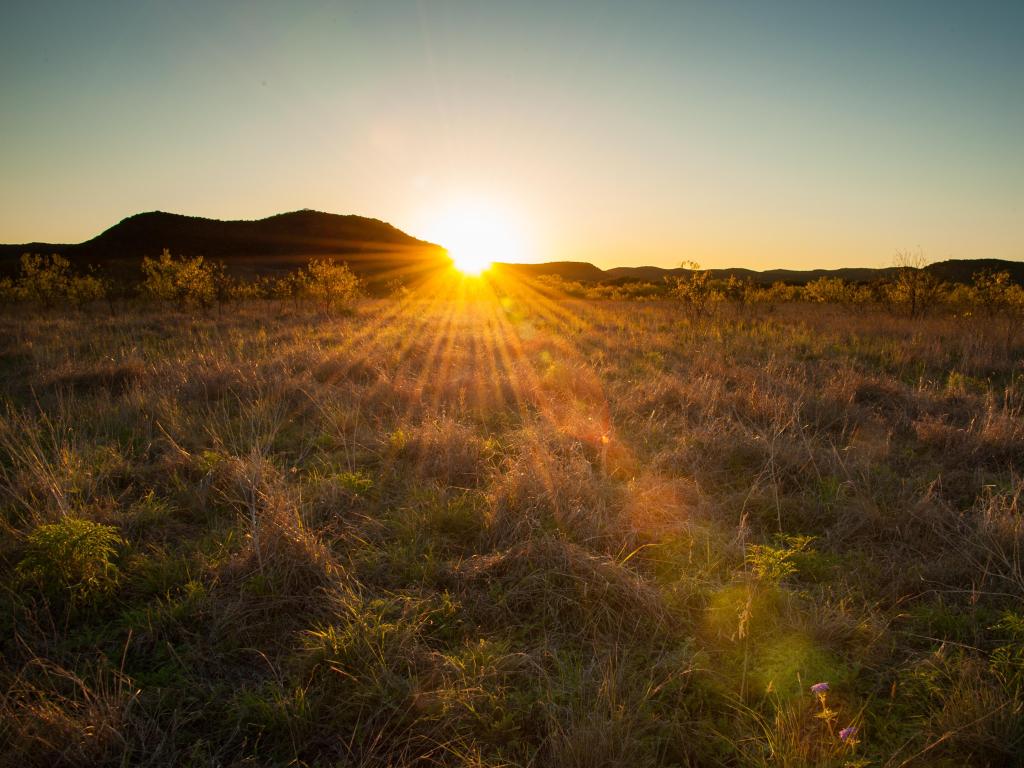 Similarly, this should be the case during the holidays, and even at weekends as well, so make sure you check your calendar!
At some of the National Parks in the winter, access to roads might be comprised by snow - so if there is a forecast for a blizzard, you might want to pack your snow chains.
Aside from that you can start your trip whenever it takes your fancy. Texas and New Mexico are renowned for being beautiful year-round destinations, so plan your trip now and enjoy the ride!