Road Trip from Austin to South Padre Island
It's time to pack up and get your favorite playlist ready as you prepare to set off on an amazing Gulf Coast adventure from Austin to South Padre Island. On this ultimate south Texas drive, filled with music, delicious BBQ, natural escapes, and some of the best beaches in America.
The 430-mile road trip from Austin to South Padre Island will take 7 hours and 20 minutes to drive. Notable sights are New Braunfels, San Antonio, The Alamo, Cedar Creek, Smithville, Houston, Galveston, Port Lavaca, Rockport and Corpus Christi.
This amazing and inspiring journey will take you from music-filled bars, history-rich cities, to relaxing sub-tropical beaches. Continue on reading below to learn more about our recommended routes, top highlights, where to stay along the way, and the best seasons to travel.
How far is South Padre Island from Austin, and how long will the road trip take?
Comparison of road trip routes between Austin and South Padre Island

| Route | Distance | Driving Time |
| --- | --- | --- |
| The San Antonio Route | 430 miles | 7 hours 20 minutes |
| The Houston Route | 620 miles | 10 hours 35 minutes |
The San Antonio Route, the more direct option, will take you through locations such as San Antonio, Freer, Rio Grande City, and McAllen, covering a distance of 430 miles, which takes around 7 hours and 20 minutes of driving.
On the other hand, the Houston Route clocks in at about 10 hours and 35 minutes of drive time for a 620-mile journey without any stops or detours.
Both routes can technically be completed in a day or two. However, there are so many sights to see and explore on the way that we recommend taking 3-4 days to really soak in all the experiences.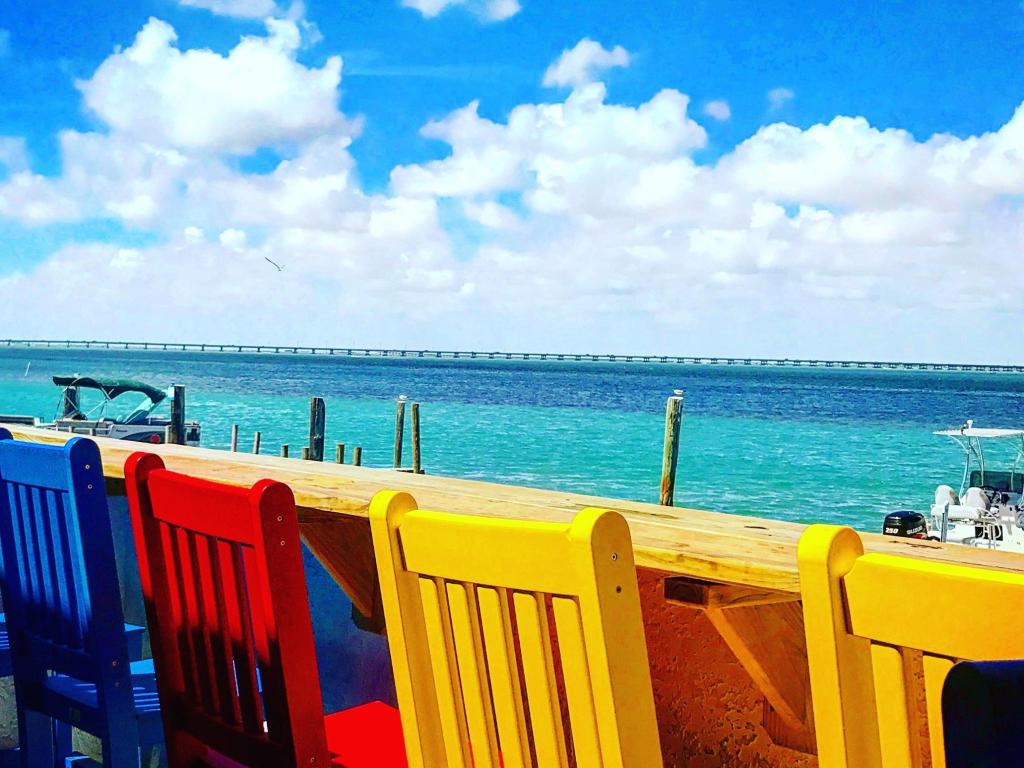 Best road trip route from Austin to South Padre Island
While both routes offer unique glimpses into the rich diversity and natural splendor of Texas, the scenery and experiences they provide are quite different. Which route you choose will depend on what you want to see the most.
The shorter and more direct San Antonio Route will take you through true Texan gems, including a noteworthy stop in San Antonio known for its unique culture and historic sites.
As you progress, you'll find yourself near the Mexico border. Rio Grande City will be the nearest point to the Mexican border on your route, offering a blend of Texan and Mexican cultures before taking the Queen Isabella Causeway to South Padre Island.
On the other hand, the Houston Route is a paradise if you love beaches and coastal charm. This path promises breathtaking coastal views, especially if you manage to start your drive early to catch the famous gold and pink colors of the Texan sunrise.
You will get to visit the beautiful city of Galveston and drive through Lake Jackson, Port Lavaca, Rockport and Corpus Christi before you reach your destination on this route.
If you'd like to learn more about the drive to South Padre Island, here is our detailed guide.
How to drive from Austin to South Padre Island
The map above shows our suggestions for the best road trip routes between Austin and South Padre Island. Keep reading for detailed descriptions of both routes, where to stay on either, and the best things to do on the way.
The San Antonio Route
Starting in Austin, drive south on TX-55 through New Braunfels to reach the historic city of San Antonio, where you can visit the famous Alamo. You will then drive through Poteet, a city known for its delicious strawberries.
From here, keep driving south past Choke Canyon Reservoir and through Freer. After soaking in the rural pace of life, keep heading south towards the Mexican border to reach Rio Grande City.
Take in the Texan-Mexican culture and food and make your way back on route. Continue on the southeast to your destination of sunny South Padre Island.
The Houston Route
Starting in Austin, make your way east on TX-71 to Columbus. From here, get on Interstate 10 (I-10) to Houston. After exploring this buzzing urban hub and its cultural highlights, get back on route and drive south on I-45 to Galveston on the shores of the Gulf of Mexico.
From here, drive along the iconic and beautiful stretches of Swampland to Lake Jackson. Continue southwest through the small coastal communities to Port Lavaca. From here, make your way to the gorgeous coastal community of Rockport.
From Rockport, drive along the bay to the famous city of Corpus Christi. From here, head south on US-77. Continue driving south until you reach the border of Mexico. Drive east on Queen Isabella Causeway to your destination of South Padre Island.
Best places to stop between Austin and South Padre Island
With so much to see and do, we recommend splitting the drive up and staying in one of our recommended stops below. This way, you'll get to relax and have time to see all the incredible sights and highlights along the way.
A riverside adventure in San Antonio
San Antonio is a perfect place to take a break on the San Antonio Route, located just an hour and a half into the drive. This historic city, famous for its culture and rich Texan heritage, will make you fall in love with this Texan gem.
Here, you can visit the famous Alamo, walk along the scenic San Antonio River Walk, or explore the haunted sites that give the city its quirky reputation as one of the most haunted places in the United States.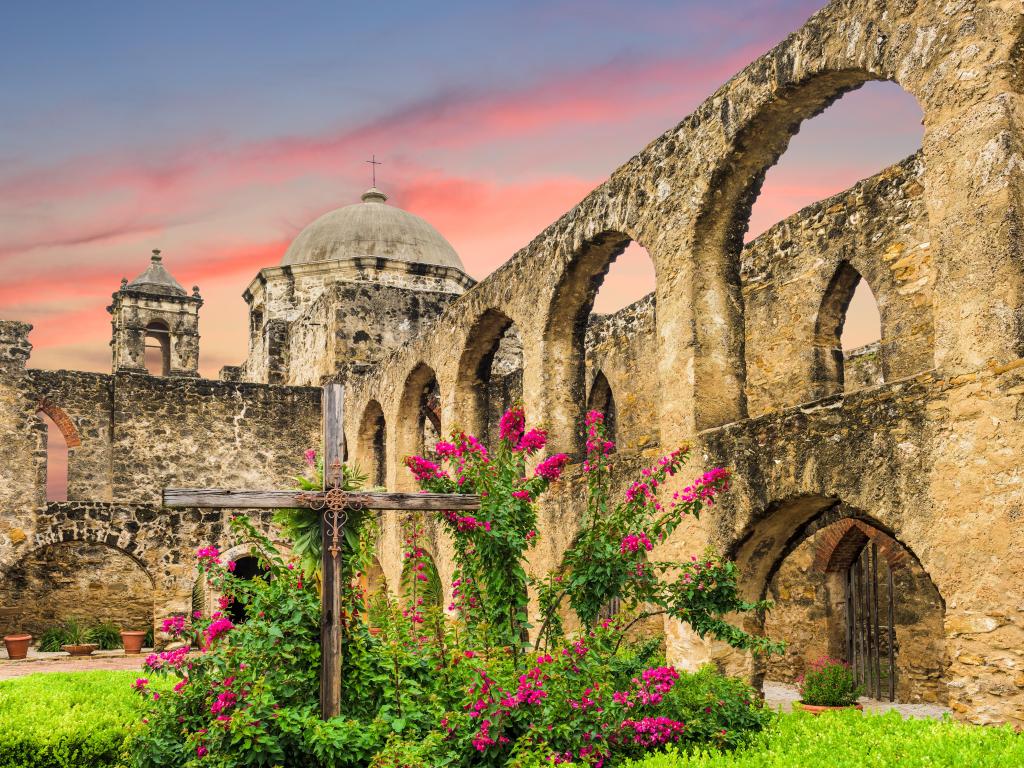 Another major highlight is the San Antonio Missions National Historical Park, renowned for its stunning Spanish Colonial architecture and tranquil surroundings. Take a leisure drive, just 20 minutes from downtown, to find yourself amidst the vivid imprints of the city's past.
For history enthusiasts, the Alamo is a must-see testament to Texan courage and resilience. A mere 10-minute walk from downtown will lead you to this historic site, offering a glimpse of one of the most symbolic battles in US history.
While visiting San Antonio, we suggest staying at the luxurious and popular Hotel Contessa - Suites on the Riverwalk. This beautiful resort has a Mediterranean charm and is nestled right along the iconic River Walk.
The amenities include free table tennis facilities, a balcony offering the perfect spot for a cocktail sundowner, and a location that's right downtown where all the action is. Other amenities include a fabulous outdoor swimming pool, bar and restaurant, spa, and fitness center.
The Alamo and the San Antonio Missions National Historical Park are just a walk or a short drive away from the property if you are looking to explore the area. We recommend heading back for dinner though, as the River Walk area nearby the hotel has plenty of highly rated dining options to enjoy.
A coastal retreat in Corpus Christi
Corpus Christi is a perfect place to take a break on the Houston Route, situated about 7 hours and 40 minutes into your road trip. By this point, you've covered a substantial part of your journey and it's time to rest and take in the city's food culture and tranquil beaches.
Corpus Christi is a famous beach destination offering both culinary delights and a generous dose of Texan charm. The city has a small-town vibe and a relaxing beach culture.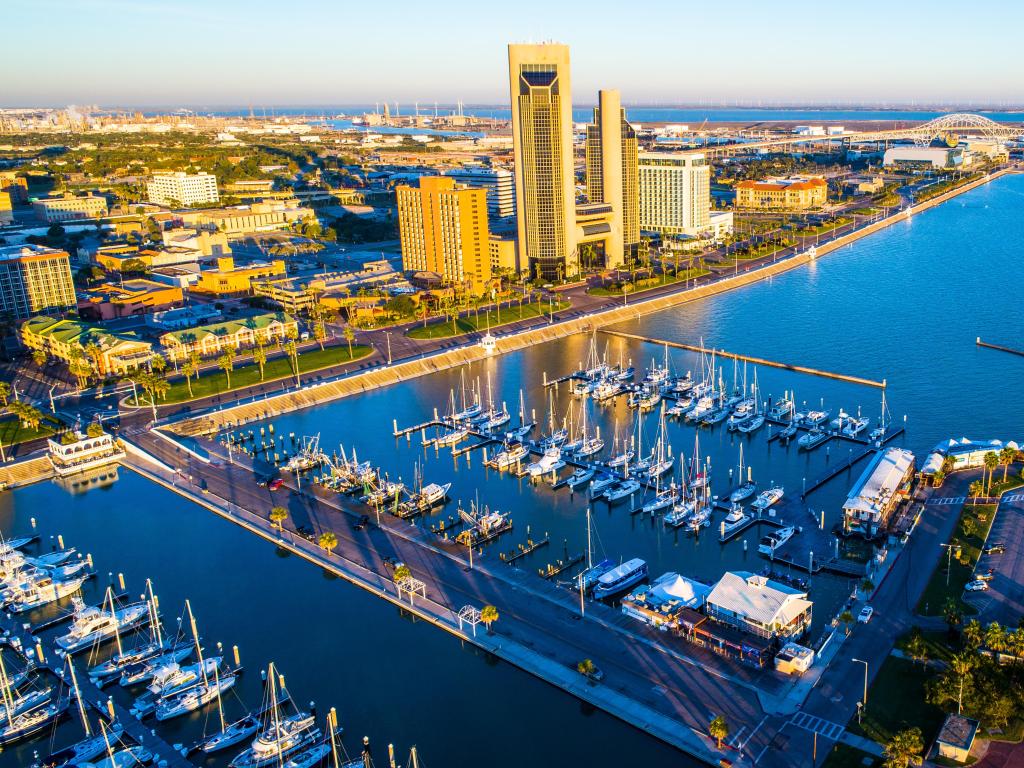 It's not just about relaxation. The food culture here is equally exciting, with a wide array of cuisines to delve into, making it a haven for food enthusiasts.
For curious minds, the Texas State Aquarium and the Corpus Christi Museum of Science and History make wonderful stopovers, offering intriguing insights into marine life and regional history.
During your stay, we recommend booking a room at the highly rated and luxurious Residence Inn by Marriott Corpus Christi Downtown. This hotel is a relaxed yet stylish haven adorned with palm trees and incredible views of Corpus Christi Bay.
The hotel has complimentary services, including generous parking facilities and a wholesome breakfast buffet to kickstart your day. It also serves as a perfect launchpad for your city explorations, being close to all the attractions.
Places like the vibrant Corpus Christi Marina and the historic USS Lexington are within easy reach, just a brief walk and a short drive away from your hotel.
Where to stay when you reach South Padre Island
South Padre Island has some of the finest beaches in Texas, standing proudly as one of the world's most incredible barrier islands. Crossing the causeway, you'll enter a paradise of golden sands and turquoise waters.
Venture into Gravity Park, a hub of fun and adventure where attractions like reverse bungee and mini-golf are available. Make it a point to visit Sea Turtle Inc., a sanctuary dedicated to the rescue and rehabilitating of sea turtles, allowing you to get up close with these magnificent creatures.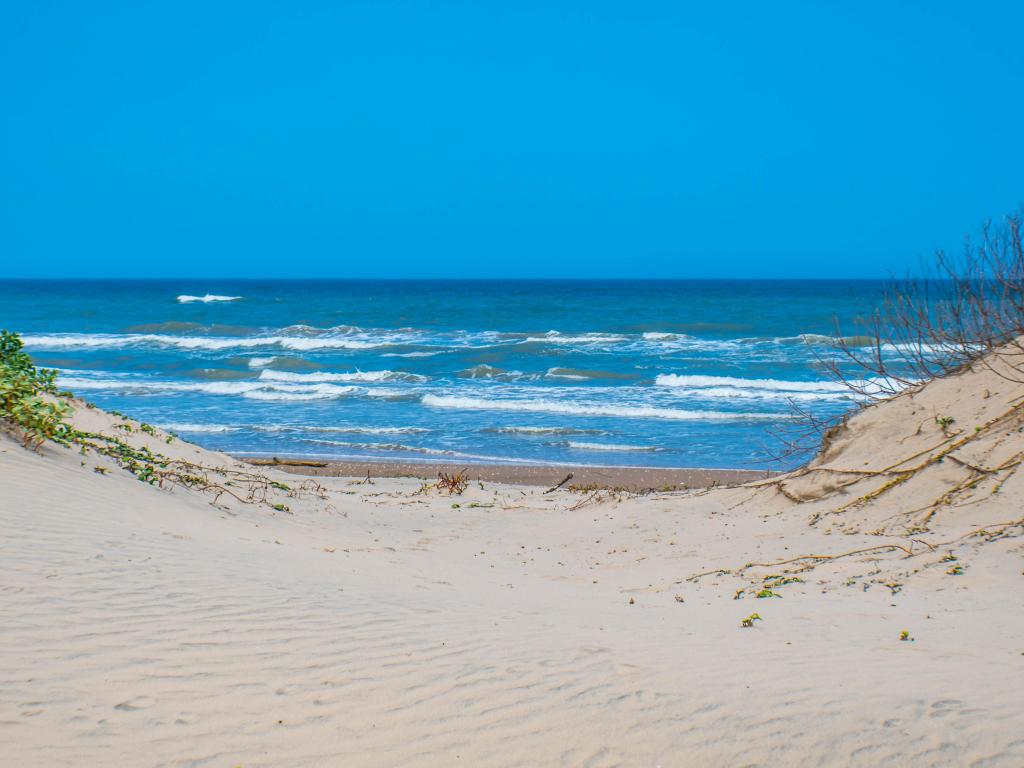 To immerse yourself fully in island life, choose the beautiful Holiday Inn Express Hotel and Suites South Padre Island. Positioned just a 5-minute walk from the blissful Gulf of Mexico shores, the hotel epitomizes the spirit of island life where comfort meets convenience.
Start your day with a complimentary buffet breakfast featuring delectable cinnamon rolls amongst other hearty options. The hotel pampers you with amenities such as an outdoor pool and BBQ facilities for a delightful grill session.
Some rooms also feature beautiful ocean views. If you are a lover of coastal views like us, you will enjoy relaxing on the balcony and watching the waves roll in.
Things to see on a road trip from Austin and South Padre Island
Although the journey from Austin to South Padre Island is relatively short, there's still plenty to see and do. To help you plan for your adventure, we've listed our top highlights below.
San Antonio Route
Schlitterbahn Waterpark, New Braunfels - A renowned family-friendly waterpark in New Braunfels, offering a wide variety of water rides, slides, and pools, promising a day filled with splashy fun and adventure.
Comal River, New Braunfels - This picturesque river offers crystal clear waters perfect for tubing, making it a popular spot for a refreshing and relaxed water outing amidst nature.
McKenna Children's Museum - A haven of exploration and learning for children, the museum in New Braunfels is home to interactive exhibits fostering curiosity and imagination in young minds.
Animal World and Snake Farm Zoo - Situated in New Braunfels, this zoo is a fascinating hotspot for animal lovers, hosting an array of exotic animals including a significant collection of snakes.
Morgan's Wonderland - Located in San Antonio, it's an ultra-accessible theme park offering fun and entertainment through its inclusive facilities designed to cater to individuals of all abilities.
The Alamo - A historic Spanish mission and fortress compound in San Antonio, The Alamo stands as a testament to the 1836 Battle of the Alamo, an iconic emblem of Texas' resistance against Mexican forces.
River Walk, San Antonio - This vibrant waterfront promenade lined with shops, restaurants, and beautiful landscapes is the heart of San Antonio, offering picturesque views along the San Antonio River.
Atascosa River Park - A serene park offering recreational facilities along the Atascosa River, providing a natural setting for picnics and outdoor activities in Pleasanton.
Choke Canyon Reservoir - Situated in South Texas, this reservoir is a favored destination for fishing, boating, and bird watching, promising a tranquil retreat amidst nature.
Fort Ringgold - A historic fort in Rio Grande City, Texas, Fort Ringgold is steeped in history, housing structures that bear witness to its rich past from the mid-19th century.
Gladys Porter Zoo - Located in Brownsville, this zoo offers a wide array of animal species in natural habitats, facilitating educational and conservation initiatives.
Laguna Atascosa National Wildlife Refuge - Situated near Los Fresnos, this refuge is a haven for wildlife enthusiasts, offering glimpses of an array of bird species, ocelots, and various natural habitats.
Gravity Park - An amusement park in South Padre Island featuring a variety of attractions, including sky coaster and reverse bungee, promising a heart-pounding adventure for thrill-seekers.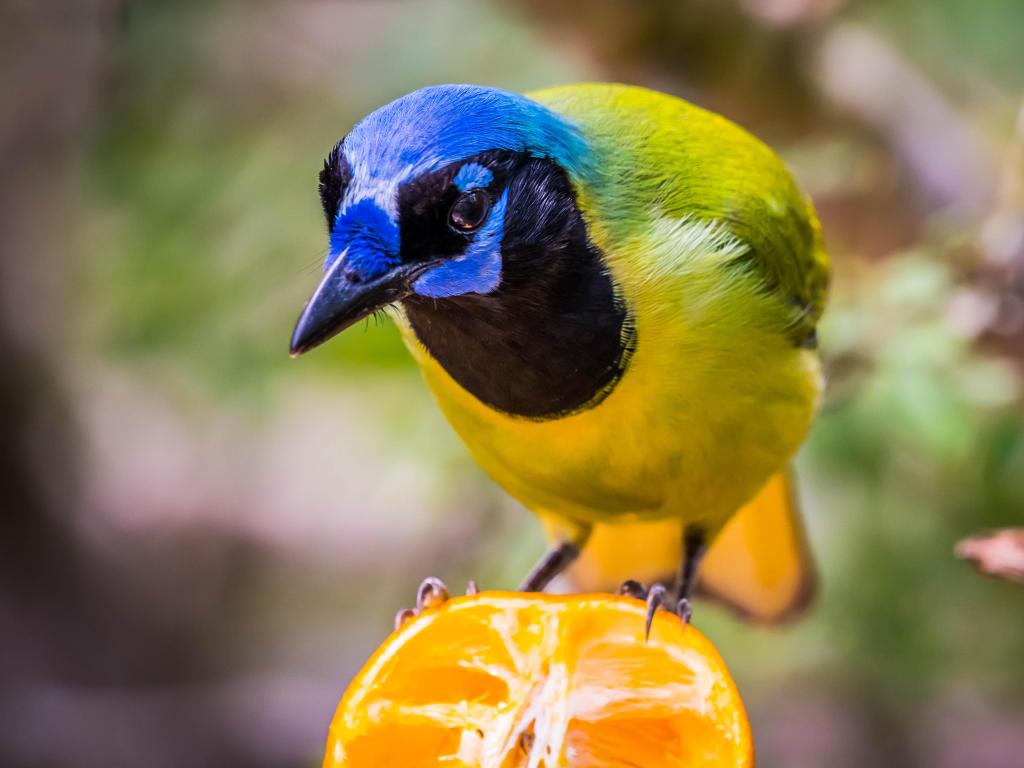 Houston Route
The Dinosaur Park - Situated in Cedar Creek, this outdoor museum offers a journey back in time with life-size dinosaur statues and educational exhibits, captivating for both kids and adults.
Buescher State Park - A tranquil park in Smithville known for its scenic drives, hiking trails, and a lake offering opportunities for fishing and canoeing amidst picturesque surroundings.
San Felipe de Austin State Historic Site - Home to a museum narrating the early history of Texas, this historic site in San Felipe brings to life the stories from the pre-revolutionary period in Texas.
Houston's Underground Tunnel System - This underground tunnel system in Houston connects multiple buildings through air-conditioned passages, housing a variety of services including food courts and retail stores.
The Health Museum, Houston - An interactive health and science museum in Houston, offering a variety of exhibits and installations fostering learning and curiosity about the human body and medical science.
Galveston Island Historic Pleasure Pier - A classic seaside amusement park located in Galveston, housing a range of rides, attractions, and eateries, making it a delightful spot for family fun.
Lake Jackson - A city in Brazoria County, Texas, known for its lakes and recreational opportunities, including boating and fishing, offering a tranquil ambiance.
Calhoun County Museum, Port Lavaca - Situated in Port Lavaca, this museum offers insights into the history and cultural heritage of Calhoun County through various artifacts and exhibits.
Rockport Beach - Texas' first Blue Wave Beach, it offers clean and calm waters ideal for swimming, picnicking, and enjoying a peaceful day by the sea in Rockport.
Fulton Mansion State Historic Site - Located in Fulton, this historic mansion from the late 19th century stands as a testament to French Second Empire architecture, offering guided tours that delve into the history of the region.
Texas Maritime Museum - Situated in Rockport, this museum offers a glimpse into the maritime history of Texas, featuring exhibits on shipwrecks, the oil industry, and maritime art.
Texas State Aquarium - Located in Corpus Christi, this large-scale aquarium offers an immersive experience into the marine life of the Gulf of Mexico, featuring a variety of sea creatures in naturalistic habitats.
Selena Museum - Situated in Corpus Christi, this museum is a tribute to the life and career of the iconic Tejano music star Selena Quintanilla, housing a collection of her outfits, awards, and personal artifacts.
King Ranch - One of the largest ranches in the world, located in Kingsville, offering tours that delve into the rich history of ranching and the legacy of the King Ranch family.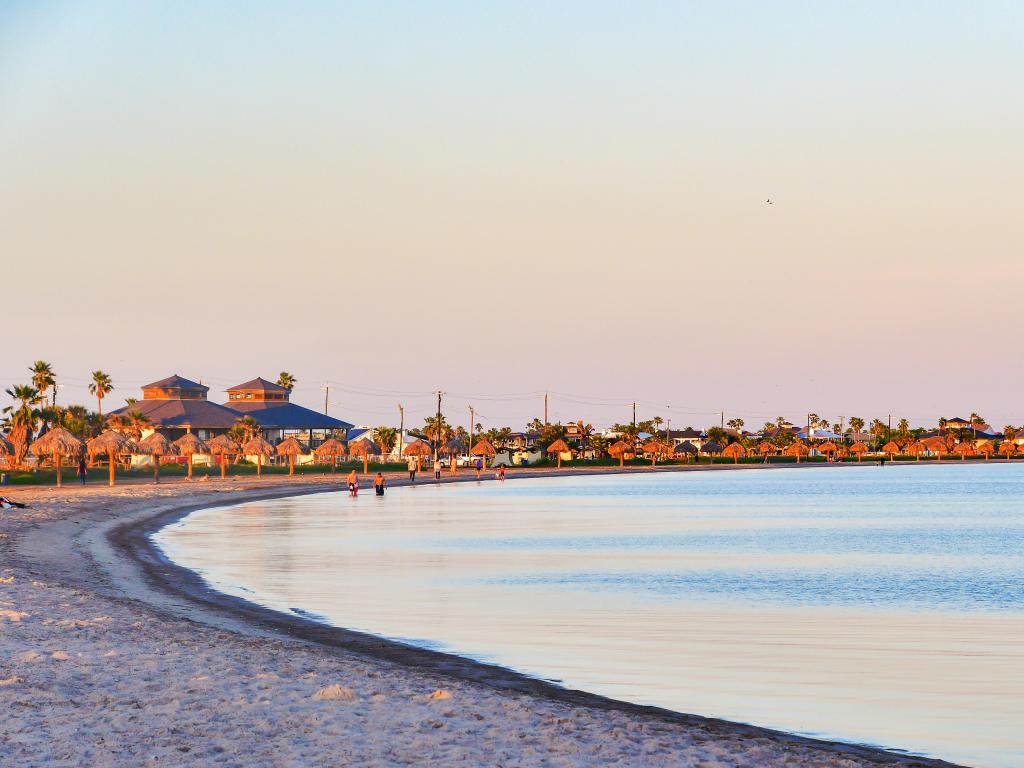 Both Routes
Port Isabel Lighthouse - A historical lighthouse in Port Isabel, offering panoramic views of the surrounding area from its vantage point, standing as a beacon of the region's maritime history.
Best time to go on a road trip from Austin to South Padre Island
South Padre Island and its surrounding locales in South Texas offer plenty of experiences throughout the year. With mild temperatures in winter and hot summers, the time you travel depends on what you want to experience.
The island is known for its radiant spring atmosphere, boasting daytime temperatures that linger comfortably between 70-85 degrees Fahrenheit, making it a hot spot for spring breakers around March.
Steering clear of the festivities might be best if you prefer a tranquil environment. However, if you want plenty of excitement, head to the Rockport-Fulton Oysterfest in March.
Summers do get hot, when temperatures reach between 85-100 degrees Fahrenheit, paired with the potential of thunderstorms.
This season allows you to swim and lounge at the beach all day. You might want to check out events like the Fourth of July celebrations in San Antonio, Houston, and Corpus Christi.
Fall is a wonderful time to visit because of all the festivities and events. The most popular include the South Padre Art Fest in September, Chrome in the Sand Festival in October, And the Wurstfest in New Braunfels in November.
It's important to pay attention to the weather in late summer and early fall as this is hurricane season. Although rare, it's important to plan ahead and always watch the weather.
Winter, on the other hand, is mild, with few snow events or freezing temperatures. You'll still likely be able to swim, especially in South Padre Island.
There's plenty to do around this time, like the Christmas Parade, Los Fresnos Rodeo in February, or the Galveston Mardi Gras in February.
Regardless of when you travel, the road trip from Austin to South Padre Island will be full of adventure, beauty, and relaxation. You'll be sure to have a road trip with memories that will last a lifetime.