Road Trip from Baltimore to Orlando
The epic trip from Baltimore to Orlando takes you through stunning scenery, some of the most iconic landmarks and historic old towns of the American South, heading through Virginia, the Carolinas and Georgia before arriving at "The City Beautiful" in Florida.
The 990-mile road trip from Baltimore to Orlando takes about 17 hours to drive. Notable stops are Washington, Richmond, Myrtle Beach, Charleston, Savannah, Jacksonville, Daytona Beach, Monticello, Kennedy Space Center, and Walt Disney World Resort.
There will never be a dull moment during this adventure, which is packed with amazing attractions and awe-inspiring scenery. Read on to find out the best routes, our recommendations for where to stay along the way and the ideal time to travel from Baltimore to Orlando.
How far is Orlando from Baltimore, and how long will the road trip take?
Comparison of road trip route options between Baltimore and Orlando

| Route | Distance | Driving Time |
| --- | --- | --- |
| Coastal Route | 990 miles | 16 hours 50 minutes |
| Blue Ridge Parkway Route | 1,065 miles | 18 hours 15 minutes |
Driving towards the Atlantic coast will cover 990 miles and take 16 hours and 50 minutes to drive nonstop without accounting for any detours you might want to make.
This route follows interstates and main highways; however, there are quite a few turns, which the stunning scenery on the way will make up for. You can cover this distance in two days, but we recommend taking at least five days to visit all the amazing attractions on the way.
Just as scenic as the Coastal Route, another option is to drive on the legendary Blue Ridge Highway en route, which will take a little over 18 hours of nonstop driving and cover a distance of 1,065 miles.
Whichever route you choose, you are in for the journey of a lifetime, driving through some of the most historic cities of the American South or along 'America's Favorite Drive' the Blue Ridge Parkway where you'll see mile after mile of spectacular views.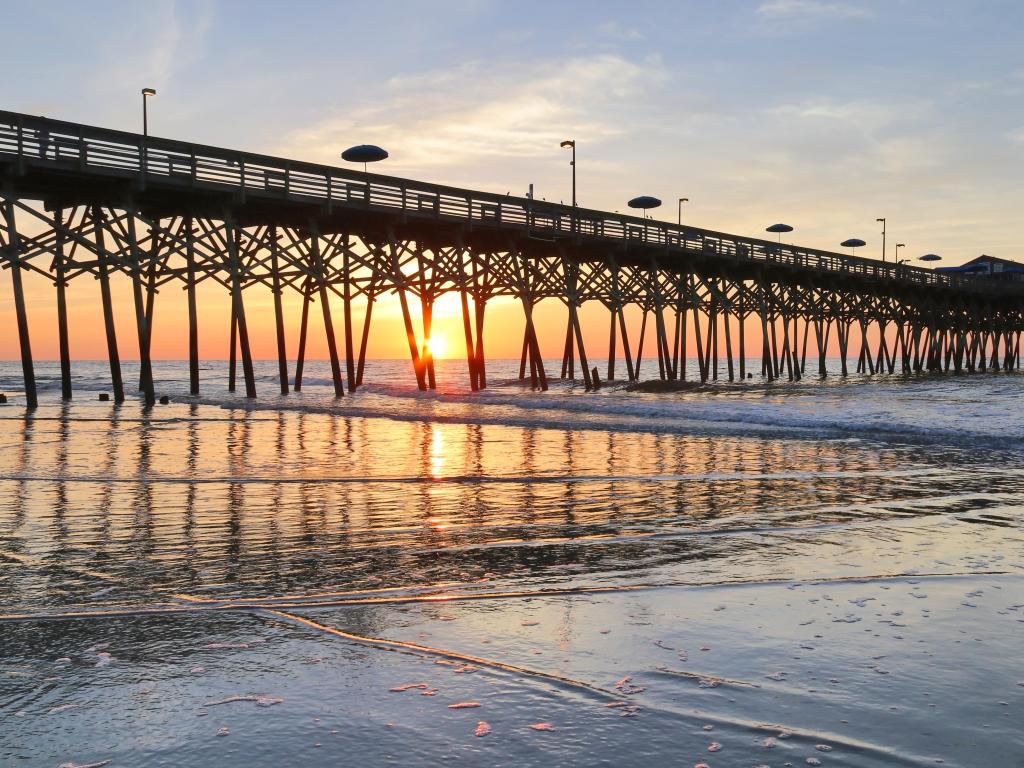 Best road trip route from Baltimore to Orlando
There are several different routes you can follow on your journey from Baltimore to Orlando, one just as scenic as the other. Therefore, the best road trip will ultimately depend on your timescale and what you would like to see and experience on the way.
The Coastal Route will take you through the historic cities of Charleston and Savannah as well as the vibrant urban scenes of Richmond and Myrtle Beach before you reach the Sunshine State. You will also get to admire the gorgeous views of the Atlantic Coast on the way.
If you are more interested in natural scenery, then the Blue Ridge Parkway Route will impress you with some of the most beautiful landscapes of Virginia and North Carolina. You will also drive through the charming cities of Charlotte and Columbia on the way.
How to drive from Baltimore to Orlando
The Coastal Route
Leave Baltimore on Interstate 395 (I-395) and then head south, towards Washington DC. After your visit, drive across Virginia and into North Carolina. Along the way, you'll pass Richmond – from here it's a short detour to visit President Jefferson's private residence, Monticello.
You could also extend your trip slightly with a visit to Raleigh and Durham to explore the beautiful botanical garden. Leaving the interstate, drive towards the coast to Myrtle Beach, where you can spend some time relaxing by the ocean.
Your next stop will be Charleston and then the historic city of Savannah. Once you are done exploring, head south to Jacksonville and past Daytona Beach before turning onto I-4 which takes you to your destination, Orlando.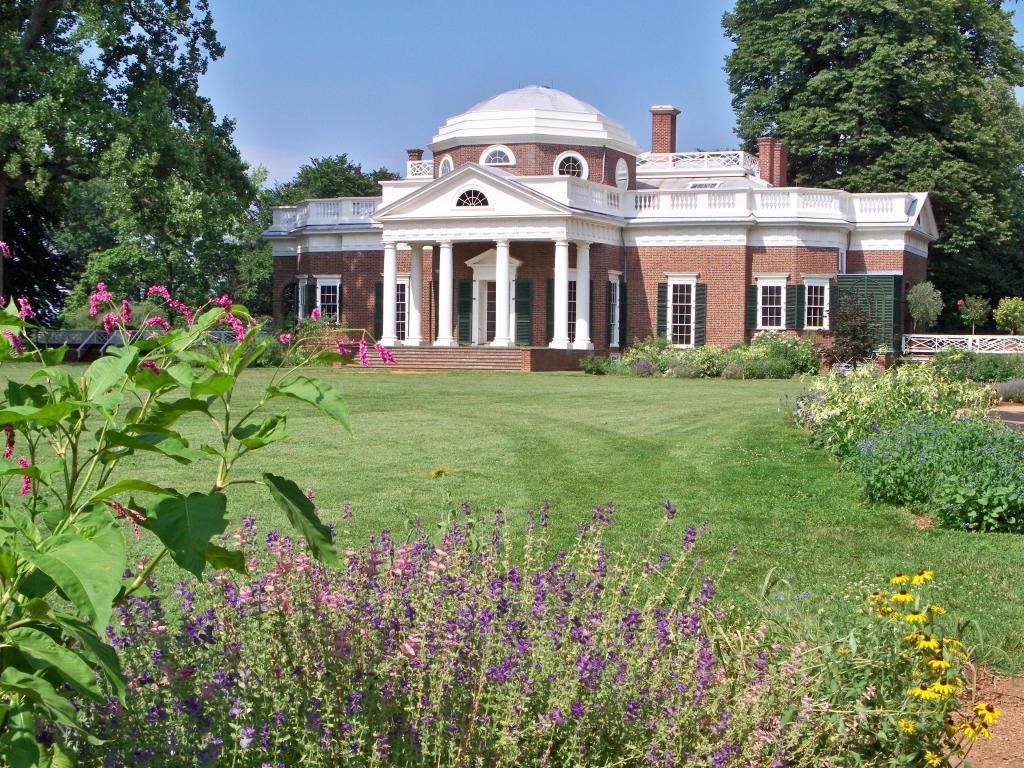 The Blue Ridge Parkway Route
Start your journey by following the Coastal Route out of Baltimore until you arrive the outskirts of Washington DC. However, you'll leave the interstate earlier than if you were taking the Coastal Route.
Along the way, you could take a detour to Shenandoah National Park – take Highway 211 to reach the incredibly scenic Skyline Drive, which you'll follow south.
At the end of Skyline Drive, keep driving southwest and you will soon reach the legendary Blue Ridge Parkway, heading south. You'll now follow the Blue Ridge Parkway all the way to Blowing Rock in South Carolina. From Blowing Rock, you'll head towards Charlotte.
Head south towards the coast from Charlotte to reach Savannah. From here you can follow the Coastal Route for the remainder of the journey through Savannah, Jacksonville and Daytona Beach before arriving in Orlando.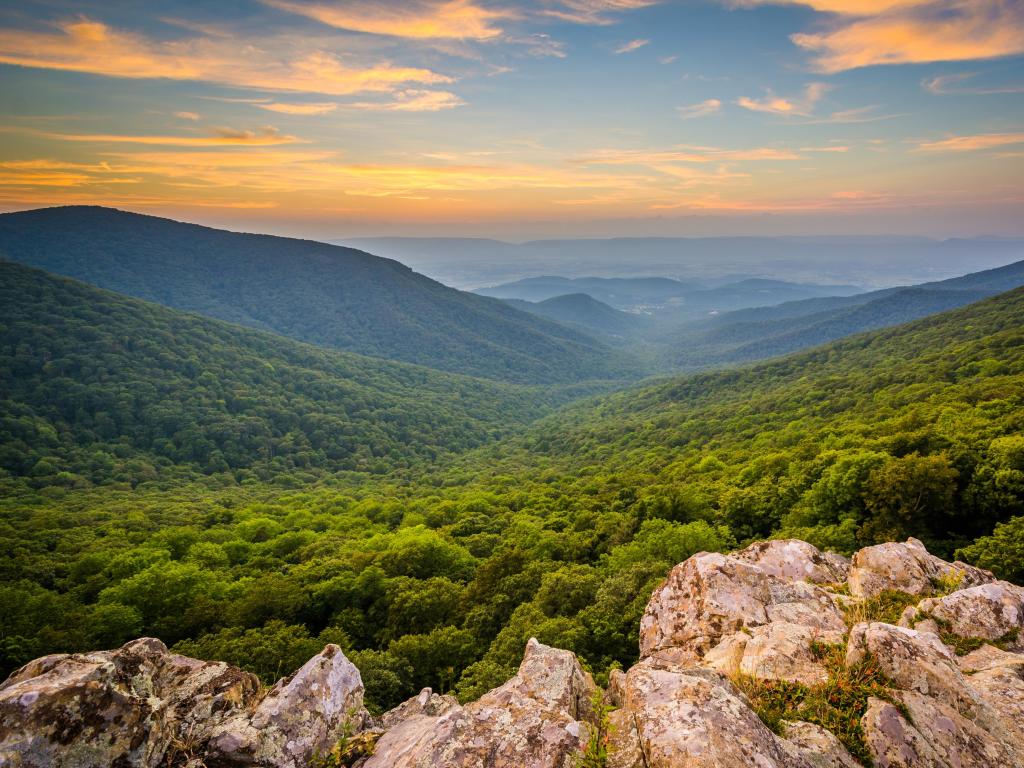 Best places to stop between Baltimore and Orlando
The fantastic road trip from Baltimore to Orlando is packed with many things to do and see, which will mean that you will have to make several overnight stops on the way to recharge for the next leg of your adventure.
Here are some of our top recommendations for where to stop on the way, which will make sure that you make the best of your time and have an amazing experience during your trip:
Take a stroll on the oak-lined streets in Raleigh
Known as "The City of Oaks", Raleigh is a comfortable 5-hour drive from Baltimore on the Coastal Route, giving you time to stop at a few places along the way. Part of 'the Triangle' (along with Durham and Chapel Hill), you can visit one of the many excellent museums in the area.
You will need a great hotel to provide you with that "home away from home" comfort while visiting Raleigh, and Renaissance Raleigh North Hills Hotel has all your needs covered with its top-notch amenities and luxurious rooms.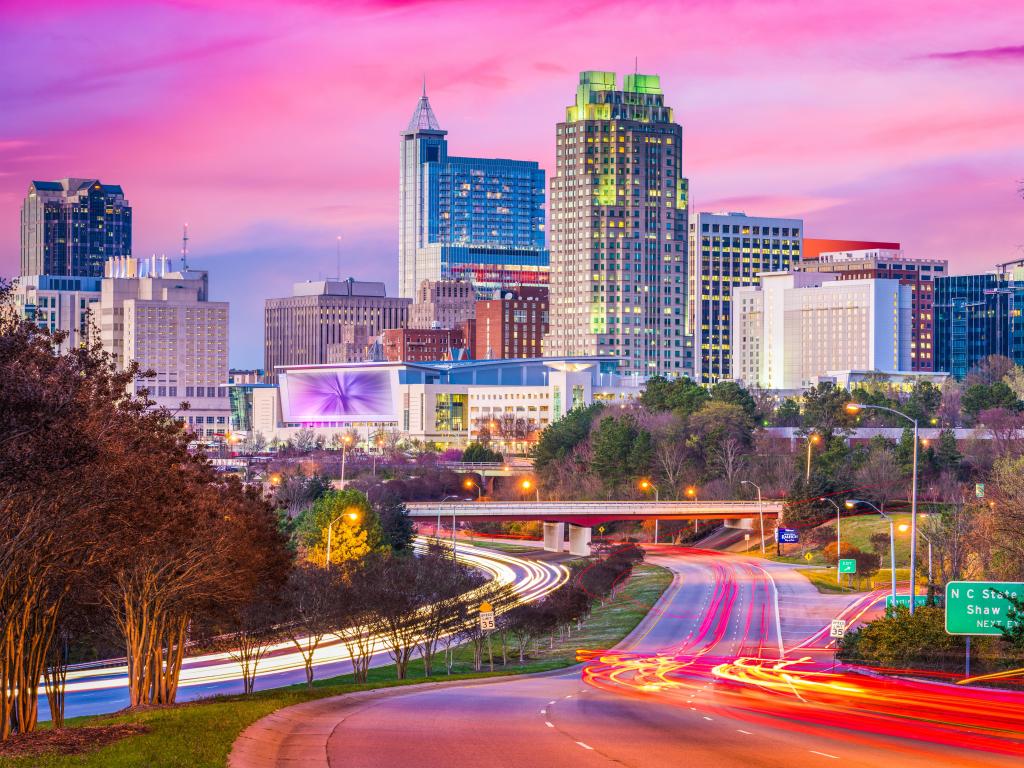 You will be only 5 minutes away from downtown by car, which means you can easily visit the North Carolina Museum of Natural Sciences and North Carolina Museum of Art for a day of entertainment and cultural activities.
If you would rather spend your day outdoors, why not visit Pullen Park and enjoy a leisurely picnic in the sun? The beautiful Umstead State Park is also about a 15 minutes' drive away from the hotel for a perfect day out for nature lovers.
Raleigh's food scene is thriving and you will find many restaurants and bars in the fancy North Hills district, where the hotel is located. However, if you don't feel up for a night out, the hotel's upscale 41Hundred Restaurant features delicious creative cuisine.
Enjoy the awe-inspiring scenery in Blowing Rock
Blowing Rock is conveniently located right on the scenic Blue Ridge Parkway about 7 hours from Baltimore. Accommodation options can be limited along the parkway, so this is a great place to rest after completing this iconic part of the road trip on the Blue Ridge Parkway Route.
While in Blowing Rock, or sightseeing on the Blue Ridge Parkway in general, it is hard to beat Chetola Resort at Blowing Rock when it comes to a perfect balance of comfort and luxury. The resort boasts an indoor pool as well as a fantastic restaurant and a great woodland view.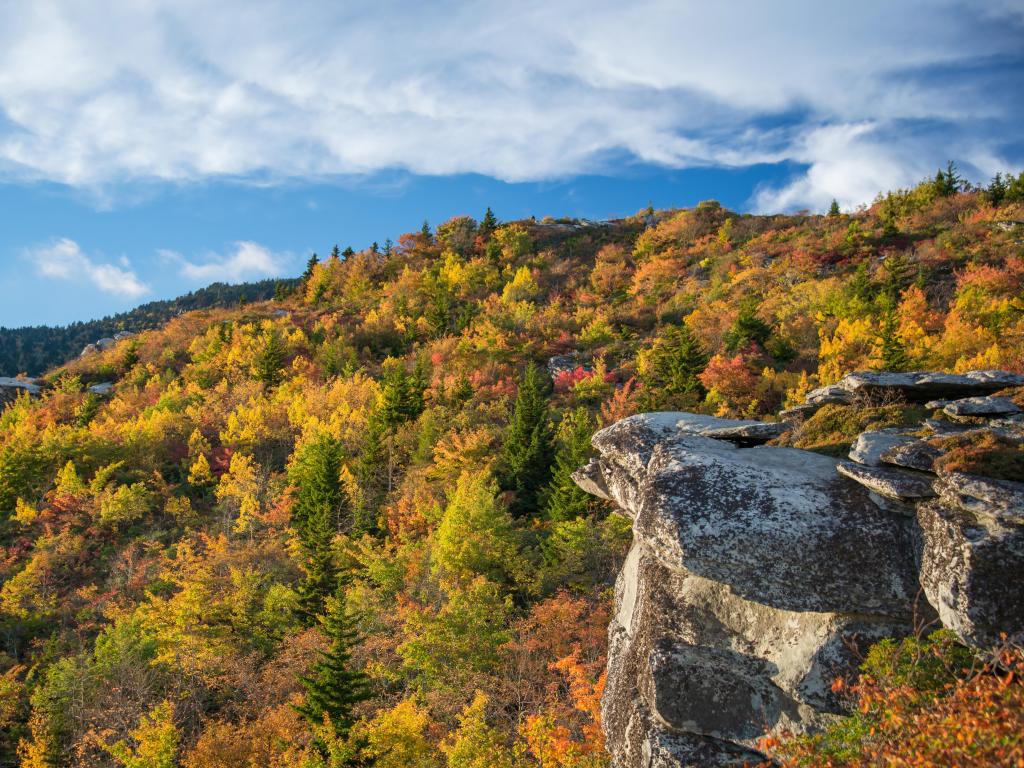 This resort is the perfect base to explore the stunning scenery that surrounds America's favorite drive. Located in the heart of Blowing Rock, Bass Lake will give you the opportunity to enjoy a relaxing day out with its beautiful landscape. Sunsets here are some of the most gorgeous.
Moses H. Cone Memorial Park is also located in the vicinity, and this park houses the famous Flat Top Manor, built at the turn of the 20th century. For a romantic experience or a family day out, you can take a Horse and Carriage Ride through the park.
Delve into the complex history of the American South in Savannah
With both route options passing Savannah, you will have a fantastic option to explore the rich history of this charming city. Located around 5 hours from both Raleigh and Blowing Rock and 4 hours from Orlando, Savannah makes a perfect overnight stop.
In a city famous for its Southern hospitality, you will have many options for great accommodation. The Presidents' Quarters Inn, located right in the heart of the city, is one of the best with its comfortable rooms and top-notch concierge service, for which it is known for.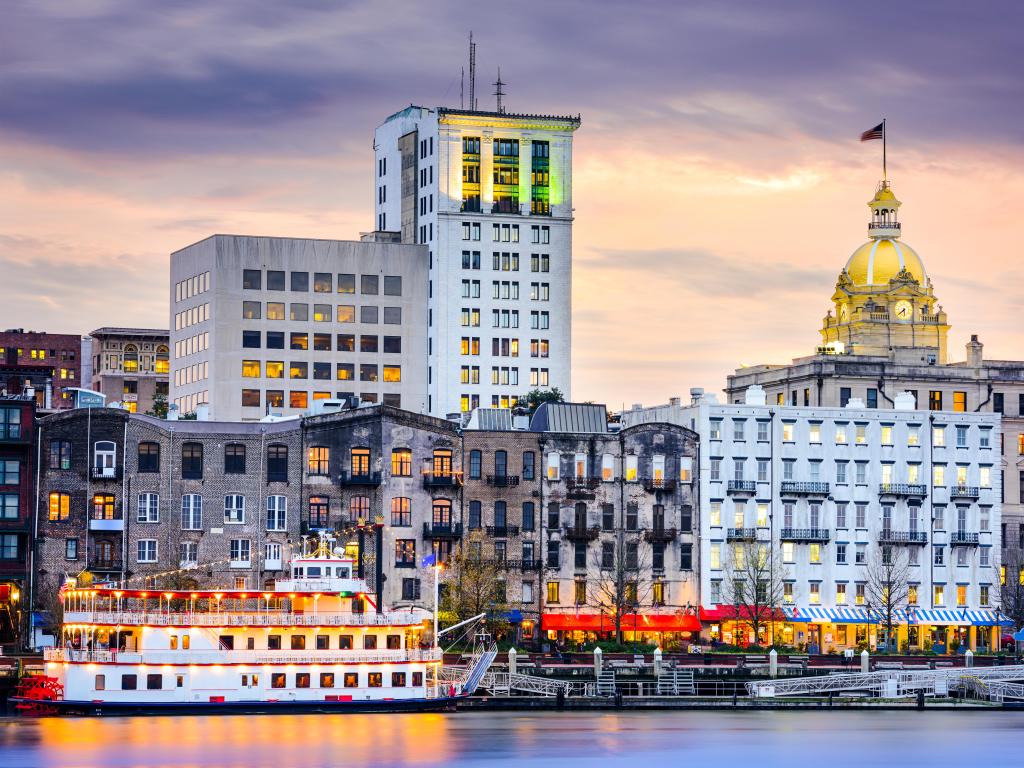 The hotel is located in the Historic District across from the historic Owens-Thomas House. If you would like to delve deeper into the beguiling history of the city, you can spend your day visiting the nearby Davenport House Museum, Andrew Low House and Webb Military Museum.
If history is not your thing, or you would rather not spend your day indoors, the city's symbolic Forsyth Park is definitely worth a visit before you leave the city. Make sure to sample the hotel's delicious breakfast in the beautiful outdoor courtyard before you get back on the road.
Things to see on a road trip from Baltimore to Orlando
The drive from Baltimore to Orlando takes more than 16 hours, which means you will drive through many attractions, landmarks and iconic cities to explore on both routes.
You can choose to explore everything these routes offer, but then you would need to extend your trip and spend a couple more days traveling. If you are pressed for time, here are some of the absolute best things you need to see on this epic journey:
The Coastal Route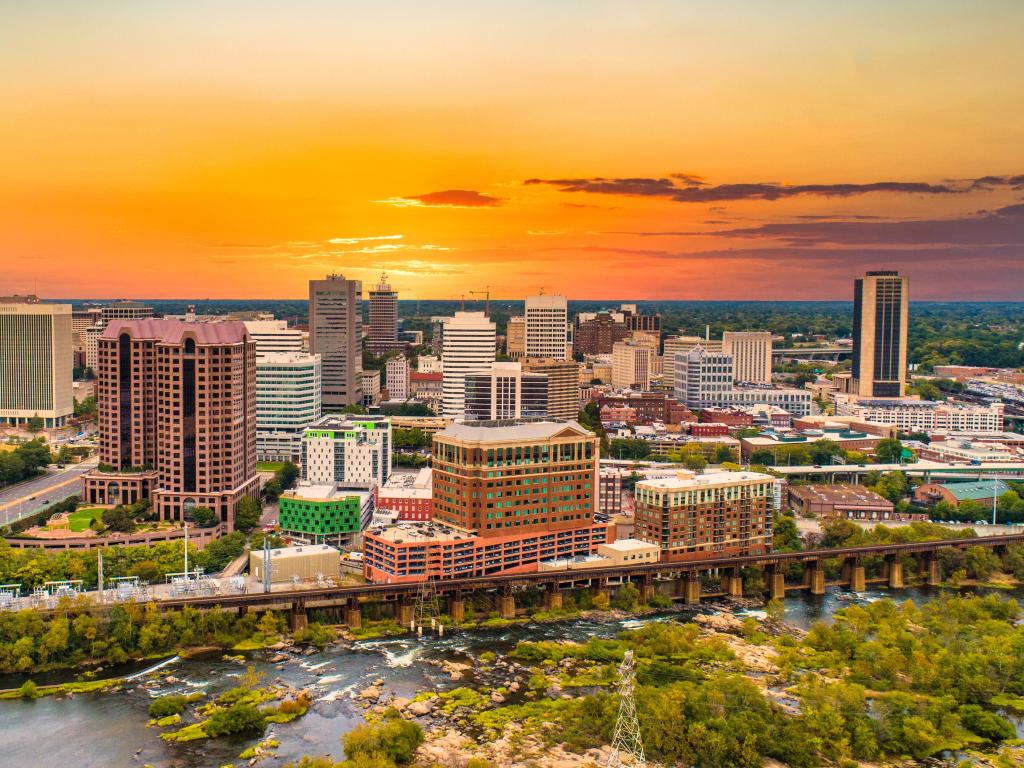 Raleigh - Part of 'the Triangle' of university cities, you can take your pick of excellent (and mostly free) museums to visit while you're here, or head to the nearby Durham Botanical Gardens for some peace and relaxation.
Kings Dominion - An amusement and water park in Virginia, Kings Dominion features some amazing thrill rides as well as a replica of the Eiffel Tower, a haunted house and water slides in addition to many other fun attractions.
Richmond - This city in Virginia was settled in 1607 and is a must-see for any history buff with its countless churches, cemeteries and battlefields.
North Carolina Museum of Natural Sciences at Whiteville - One of the several natural science museums in North Carolina, this branch is a dynamic indoor and outdoor nature and science learning center.
Myrtle Beach - As its name suggests, Myrtle Beach is known for its long stretch of golden sand and the amusements on the waterfront.
Charleston - Explore the colorful cobblestone streets and antebellum houses of one of the country's most historically significant cities.
Middleton Place - Located just outside Charleston, this former plantation is now one of America's most important landscaped gardens. You can take tours of the house and grounds to learn about the history of the plantation.
Edisto Island Serpentarium - Open to the public since 1999, this is a reptile sanctuary not for the faint of heart that features snakes, tree frogs, baby alligators and more.
Palmetto Oaks Sculpture Garden - Located in Bluffton in South Carolina, this is a quiet and peaceful garden that features immensely colorful metal sculptures.
The Blue Ridge Parkway Route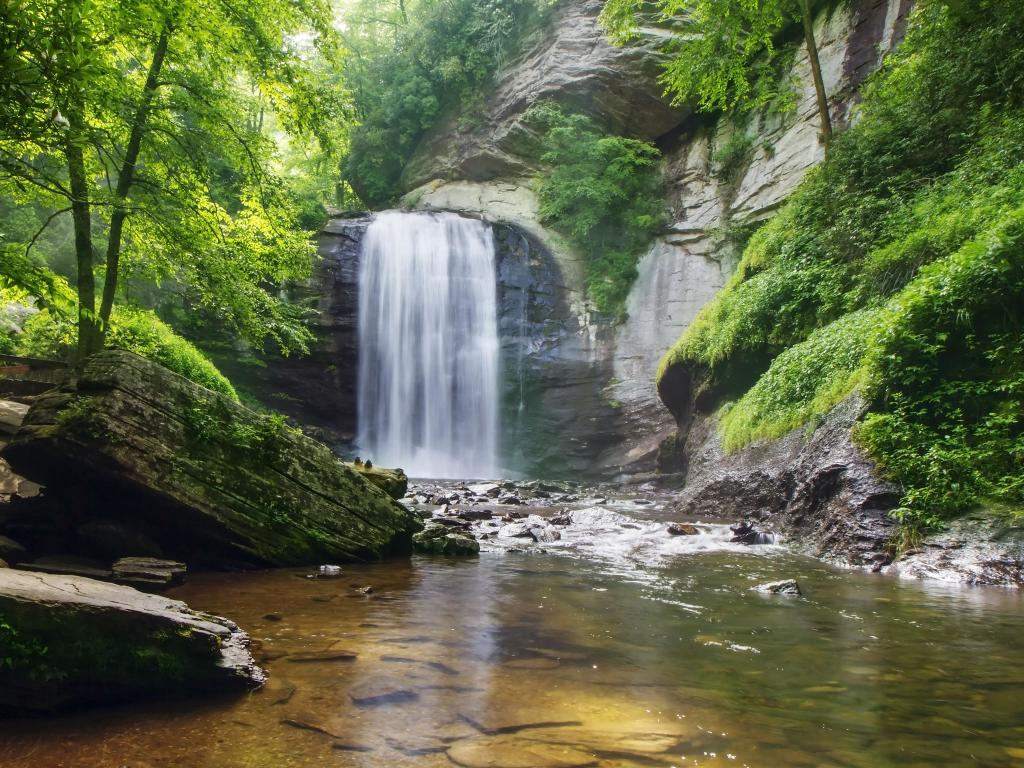 George Washington & Jefferson National Forest - Traversed by the Blue Ridge Parkway, these historic and beautiful Forests are home to 17 designated Wilderness Areas, where you can enjoy some wildlife watching.
Shenandoah National Park - Follow the iconic Skyline Drive for fantastic hikes to rivers, waterfalls and scenic lookouts in this hidden gem of a national park. You will need an Old Rag Day-Use Ticket if you are planning to visit the Old Rag Mountain. Please check the national park's website for details.
Rocky Knob Recreation Area - Just outside Floyd, this is a great place to break your journey for a picnic or a hike before setting out along this stretch of the Blue Ridge Parkway.
Stone Mountain State Park - This is another great place for hiking, and you can also climb and fish in the park. Camping is allowed here if you have time to spend a night or two in the great outdoors.
Linn Cove Viaduct - You'll almost certainly see this engineering masterpiece in photographs of the Parkway but visit Grandfather Mountain to take a look at it up close.
Blowing Rock - One of the best gateways to exploring the Blue Ridge Parkway, you can visit the Cone Manor Estate for some excellent hiking and horse-riding opportunities. The famous Flat Top Manor is also located here.
Pisgah National Forest - This stunning forest is nestled in the Appalachian Mountains of North Carolina and features picturesque mountain peaks, rivers and waterfalls.
Charlotte - The bustling city of Charlotte is home to NASCAR Hall of Fame, Billy Graham Library, Discovery Place and Hendrick Motorsports Museum.
Columbia - The biggest city in South Carolina. Columbia features Riverbanks Zoo, Riverbanks Botanical Garden, and Columbia Museum of Art.
Both Routes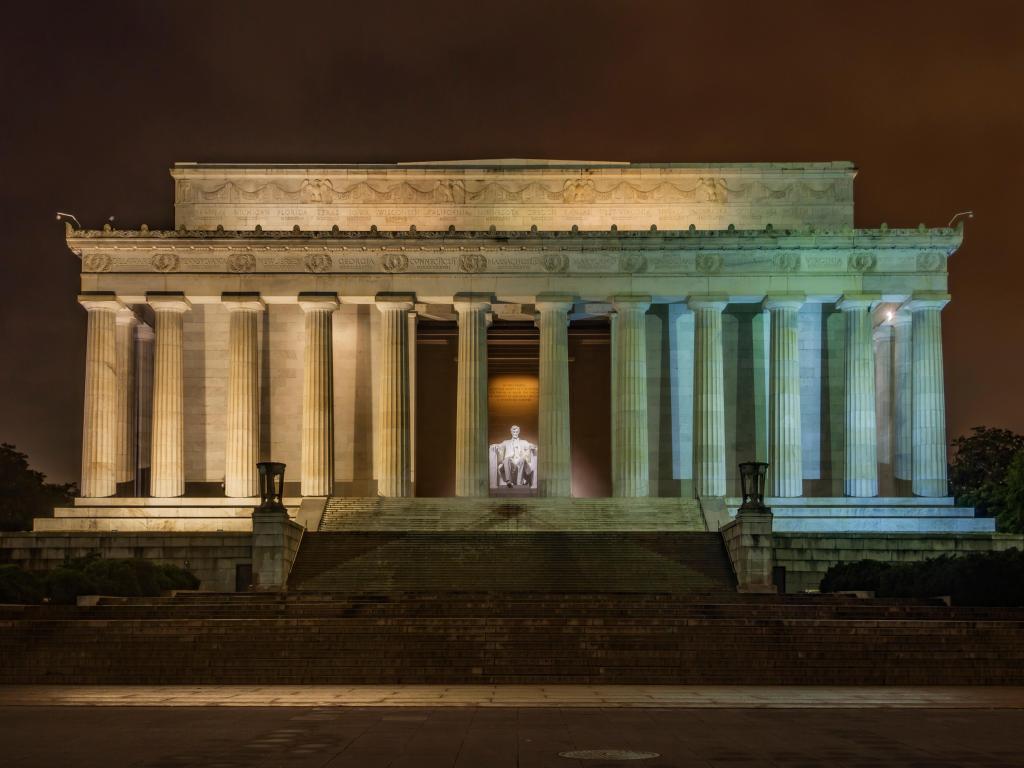 Washington DC - The nation's capital is home to some of the most iconic buildings and memorials, including the White House, the Lincoln Memorial, the Capitol, and the Vietnam War Veterans Memorial, as well as the Smithsonian Museums.
Monticello - You can make a short detour to visit President Jefferson's one-time residence to learn more about this important historic and political figure and his life.
Jacksonville - As well as being known for its stunning beaches, Jacksonville is also home to Jacksonville Zoo & Gardens, Catty Shack Ranch Wildlife Sanctuary and The Cummer Museum of Art & Gardens.
Daytona Beach - Walk for miles along the wide sandy beaches you'll find here or check out the historic lighthouse at Ponce de Leon Inlet.
Kennedy Space Center - See some of the iconic monuments of space exploration and take a ride on simulators to test your own space navigation skills.
Walt Disney World Resort - World-famous amusement park with four theme parks and two amazing water parks, there will be something for every visitor to enjoy here.
Best time to go on a road trip from Baltimore to Orlando
Orlando is known for being a genuine year-round destination, with warm winters and beautiful sunshine throughout the year. So when you're planning your trip it's important to take into account the rest of the route too.
As one of the world's most iconic destinations, Orlando can get extremely crowded in the summer months, and prices rise accordingly. It is also good to keep in mind that it tends to be hot in summer here with temperatures rising up to 80 degrees Fahrenheit.
Although hurricanes are not too common, they occasionally happen between June and November, so remember to check the weather warnings before you set off on your trip.
Spring and fall are probably the best times of year to make this trip with temperatures comfortably in the mid-70 degrees Fahrenheit and above from May until October.
Fall can be a particularly good time to drive on the Blue Ridge Parkway, with spectacular views of the changing colors. However, make sure to park warm as the temperatures can drop to 40 degrees Fahrenheit on high elevations.
The parkway experiences very cold winters with temperatures dropping to 25 degrees Fahrenheit. The roads can be closed during this season due to heavy snow, so if this is the route you want to take, it might be better to travel during warmer months.
If you are braving the cold, you will be rewarded when you reach your destination as one of the most exciting events of the year, the Mardi Gras celebration takes place in Busch Gardens in February.