Road Trip from New York to Washington DC
A road trip from New York to Washington DC is a classic American drive! En route to the nation's capital, you'll pass through great towns and cities plus some amazing historic and culturally significant attractions.
The 225-mile road trip from New York to Washington DC takes 4 hours to drive. Key stops include Princeton, Newark, Peddler's Village, Philadelphia, Baltimore, Maryland and Annapolis, as well as Staten Island, Atlantic City and Six Flags Great Adventure.
These are just a handful of the numerous landmarks and places of interest you can see on this fabulous journey, so keep reading until the end to find out more about them.
How far is New York to Washington DC and how long will the road trip take?
The road trip from New York to Washington DC covers a distance of 225 miles and takes four hours of non-stop driving to complete.
While you could easily leave the Big Apple after breakfast and get in to the nation's capital in time for lunch, it would be a real shame not to explore some of the many sights, landmarks and attractions that you will pass along the way.
With this in mind, a better option would be to stretch the drive out over a period of at least 2-3 days, allowing you longer at each attraction plus the opportunity for a couple of overnight stops.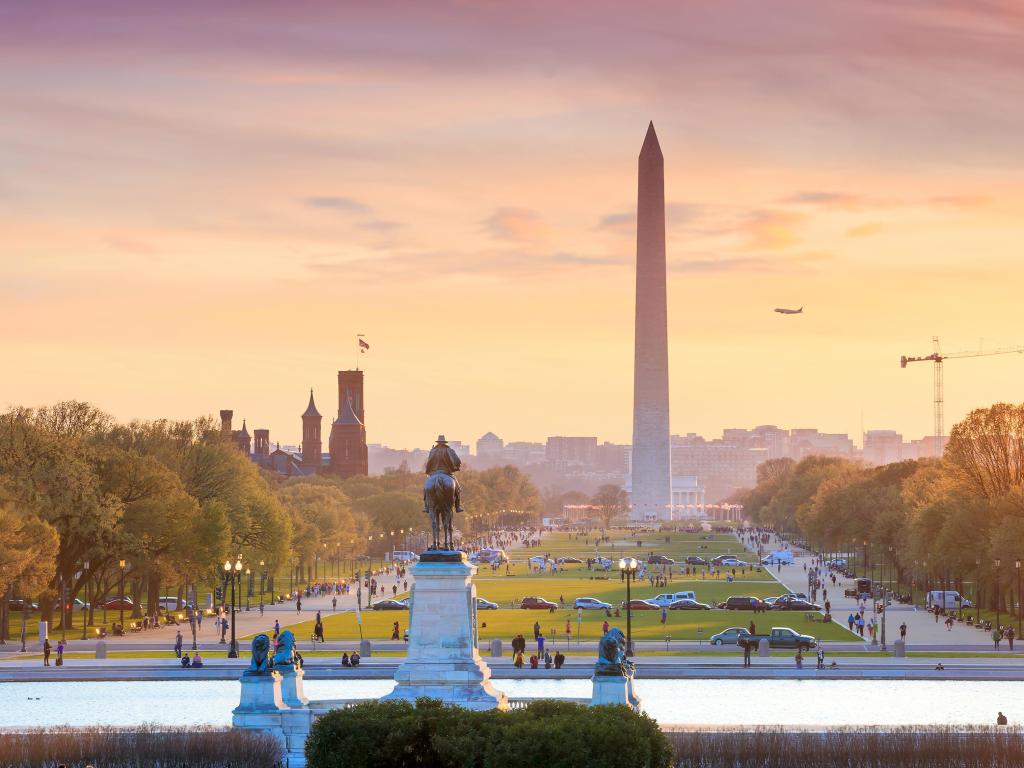 Best road trip route from New York To Washington DC
From New York, the quickest and most direct route to Washington DC is via Interstate 95. This straightforward option takes you through five states and includes a great amount of attractions to see along the way.
That said, if you have more time to spare, you could take a longer route to Washington DC via Interstate 78. Despite adding more than 50 miles to your journey, it doesn't really add much in terms of scenery or places of interest. On this occasion, the quickest and most direct is best.
Road trip route from New York to Washington DC
Leave New York on Interstate 78 and head west past Newark. You could make a quick first stop and take the ferry over to Staten Island, alternatively change to I-95 and head south before merging with US-1 to the town of Princeton.
After leaving New Jersey, you'll take I-295 south through Bensalem where you'll merge on I-95 and arrive in the incredible city of Philadelphia - a great option for a first overnight stop.
After exploring this great city, continue on I-95 south alongside the Delaware River and through Wilmington, the historic Delaware city.
Continue south on I-95 until you enter into Maryland and the vibrant city of Baltimore, with its noted hipster culture, gorgeous harbor and fabulous National Aquarium. Consider a visit to Patapsco Valley State Park before changing several times and following the signs to Washington DC.
Best places to stop between New York and Washington DC
The road trip from New York to Washington DC offers a number of excellent overnight stops.
That being said, in order to get the most out of your road trip, there are some that we'd recommend first and foremost:
Explore the 'City of Brotherly Love' - Philadelphia
At just under 3 hours from your destination, an obvious and ideal overnight stop would be at Pennsylvania's largest city - Philadelphia.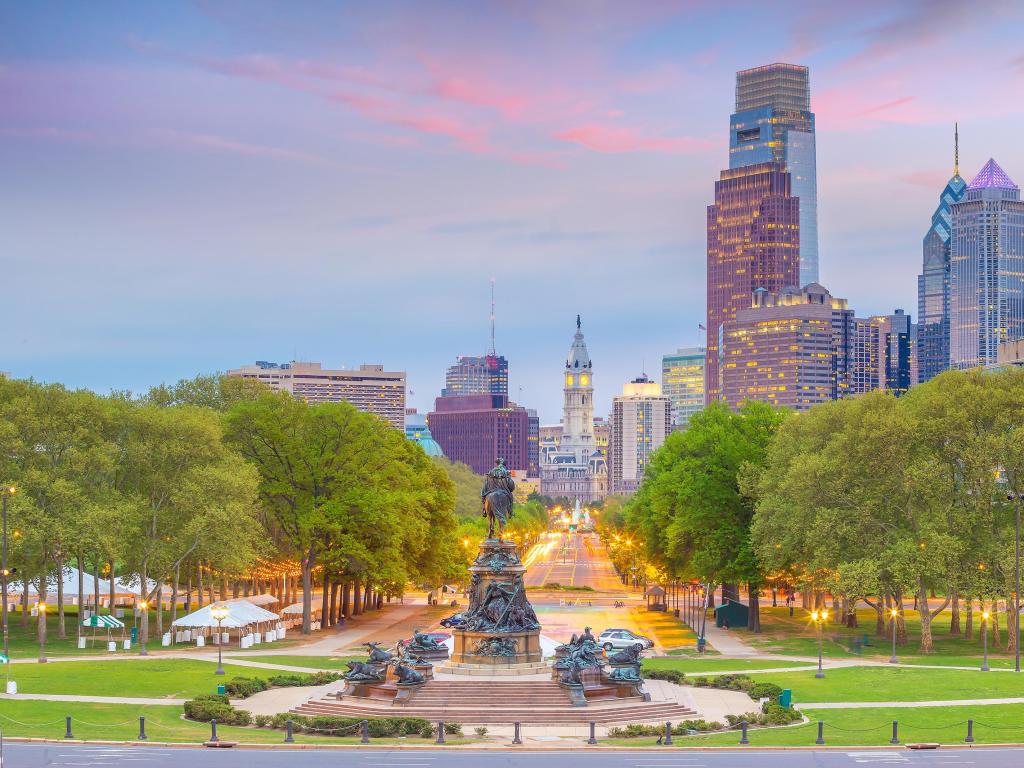 Well known for its historic landmarks like the Liberty Bell and Independence Hall, Philadelphia is also famous for its Philly Cheesesteak and the notable stairs of the Philadelphia Museum of Art, which fans of the film Rocky should instantly recognize.
With great museums, art galleries as well as its popular zoo and nearby Wharton State Forest, Philadelphia is definitely a city that benefits from an overnight stop to explore all that it has to offer.
With a number of great nearby hotels, there's a fantastic choice of places to stop. That said, one of best is the Four Seasons Hotel Philadelphia at Comcast Center.
Located right in the heart of the city center, this luxury 5-star hotel sits right at the top of the Comcast Center, a 60-storey tower that showcases incredible views of the city.
Featuring modern, stylish rooms with floor-to-ceiling windows, fantastic onsite restaurants as well as an indoor pool with outstanding views, the Four Seasons Hotel is the ideal blend of fantastic location, great architecture and luxurious comfort.
Enjoy Baltimore's cultural vibe
If you prefer a stop close to Washington DC itself, then Baltimore is an excellent option. One of the coolest cities in the US, Baltimore has a rich culture, fabulous food scene, stunning harbor and terrific museums.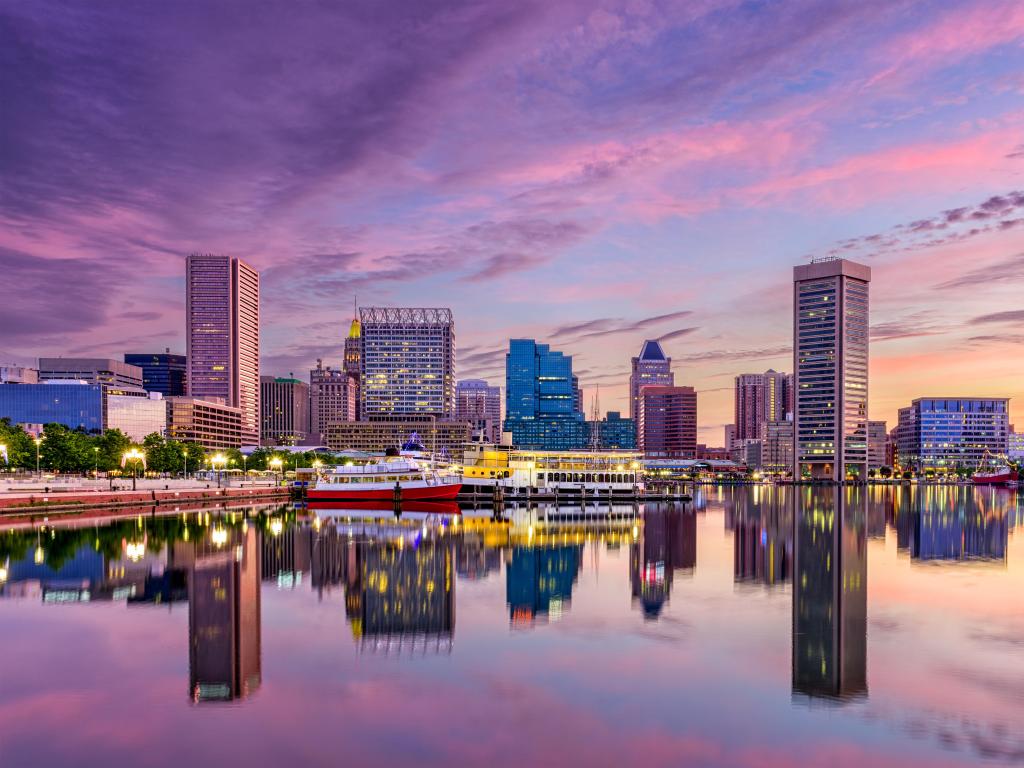 Set in Maryland with a long history, this place offers a great mix of coast and city life. Popular for its National Aquarium, showcasing thousands of marine creatures, Baltimore is also a great base to explore nearby green spaces at Patapsco Valley State Park.
For a fantastic scenery and luxury, a stay at The Ivy Hotel in Baltimore definitely won't disappoint. Built in 1889, this stunning boutique hotel is less than a mile from the Walters Art Museum and features a luxury spa as well as a fine dining restaurant.
Rooms at this fancy mansion include four-poster beds and some suites even have a balcony with views of Mount Vernon. Why not watch the stars from the stunning outdoor terrace or take a walk to the harbor - or simply indulge with the celebrity treatment before embarking on the rest of your trip.
A stay at iconic Washington DC
The US capital, Washington DC is set on the Patomac River and is bordered by the states of Maryland and Virginia. Defined by neoclassiclal monuments and buildings, it's best known for its iconic federal branches: The White House, United States Capital and Supreme Court.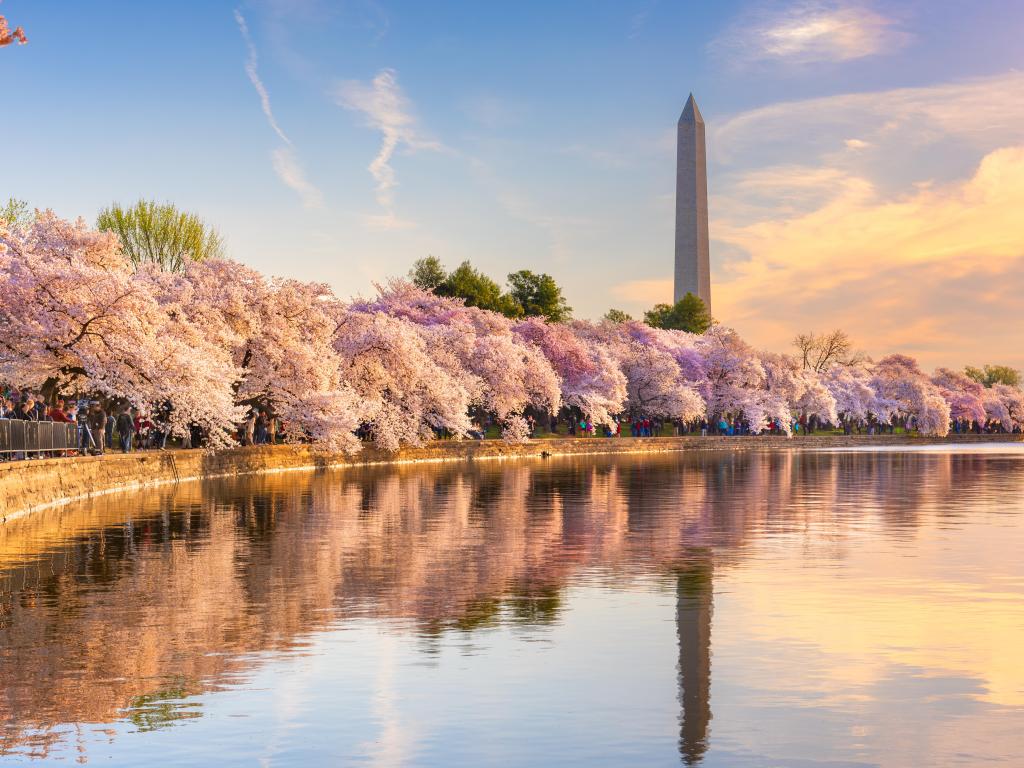 As well as the government buildings, Washington DC has a number of fantastic museums to visit, art venues such as the Kennedy Center and of course, the striking Washington Monument.
To make the most of your stay here, an excellent option would be the Conrad Washington DC. This modern hotel is set right in the heart of the city with Capital One Arena and Gallery Place just around the corner.
With incredible views of Washington DC from the both the communal and private rooms, this 5-star hotel promises a luxurious stay with fantastic amenities including a restaurant serving fresh seafood from the rooftop bar and a beautiful garden to stroll in.
What better way could you have to complete this trip than spending the evening at overlooking views of the DC monuments?
Things to see on a road trip from New York to Washington DC
There is so much to see and do on a road trip from New York to Washington DC that you could spend several weeks visiting them all.
If you are restricted with time, here's our roundup of some of the best places you should really try and visit en route: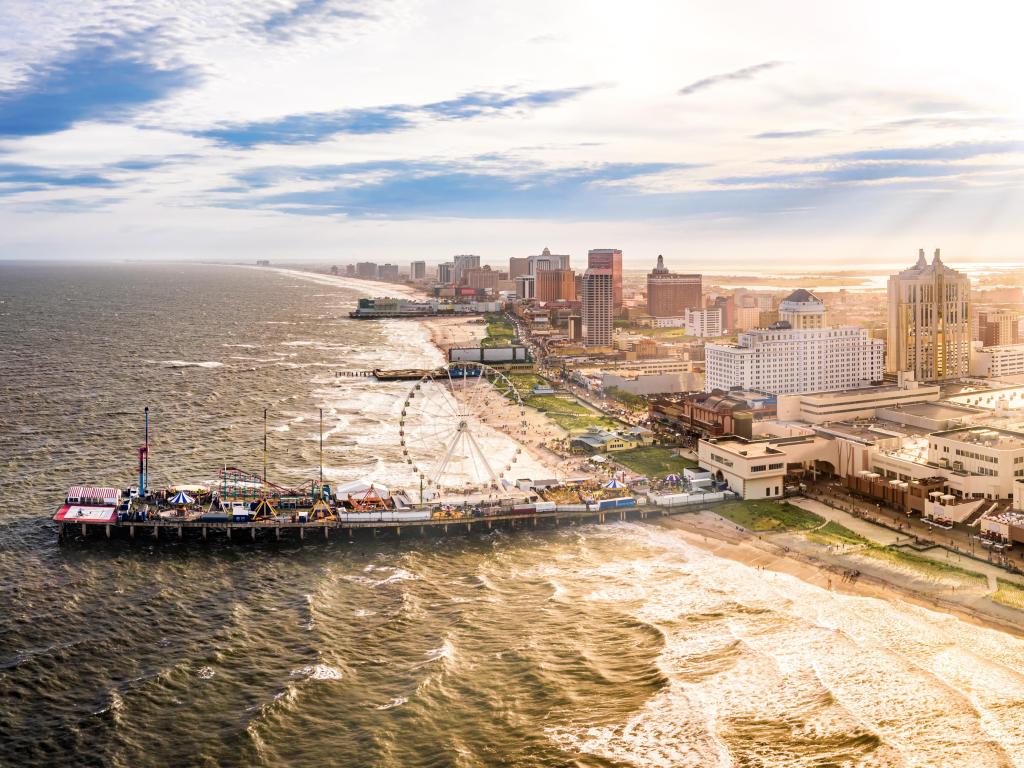 Newark - Visit Branch Brook Park to see gorgeous cherry trees or spend some time at the Newark Museum and take in a show at the New Jersey Performing Arts Center.
Staten Island - Take the ferry over the Hudson River to check out the kangaroos at the Staten Island Zoo. Be sure to see the wonderful flowers, building and art galleries at The Snug Harbor Cultural Center and Botanical Garden too.
Asbury Park Boardwalk - Stroll along the lovely 19th-century oceanfront walkway that showcases eye-catching murals and gorgeous coastal views.
Six Flags Great Adventure - For the thrill seekers, visit this massive fun park with a waterpark and the fastest, longest and tallest rail coaster in the world - the 'Jersey Devil Coaster'.
Princeton - This New Jersey town is rich with history and has great museums, gardens and places of interest to visit. From here you can also take a drive to nearby Sourland Mountain Preserve.
Sesame Place - Little kids and big kids alike will love the rides, water slides and parades at this Sesame Street themed amusement park located close to Philadelphia.
Peddler's Village - Charming, medieval like 'village' that accommodates a nice range of eclectic shops.
Philadelphia - Visit the 'City of Brotherly Love', to see the Liberty Bell and Independence Hall. Try a Philly Cheesesteak and run up the stairs of the Philadelphia Museum of Art just like Rocky did!
Harrah's Philadelphia Casino & Racetrack - Nestled on the waterfront in Chester, this harness racing track and casino boasts vibrant nightlife and varied shopping.
Atlantic City - Discover this wonderful resort city on the Atlantic Coast. Famous for its glitzy casinos, great beaches, iconic boardwalk, and notable nightlife.
Hershey Chocolate World – Located close to Philadelphia, a must visit for all chocolate lovers, Hershey Chocolate World is open year-round.
Wilmington - Nestled on the Christina and Delaware rivers, Wilmington's downtown area has some beautiful architecture and cultural attractions.
Gettysburg - Area of massive historical Civil War significance. Visit Gettysburg National Military Park to see antiquities and the Gettysburg National Cemetery, where Abraham Lincoln made his famous 1863 Gettysburg Address.
Baltimore - Bustling city at the mouth of Inner Harbor that is famed for being the birthplace of 'The Star-Spangled Banner'. Also a noted spot for hipster culture, great museums and the iconic National Aquarium.
Annapolis - Set on Chesapeake Bay, this charming Maryland city boasts incredible architecture and a fabulous dining scene with incredible seafood.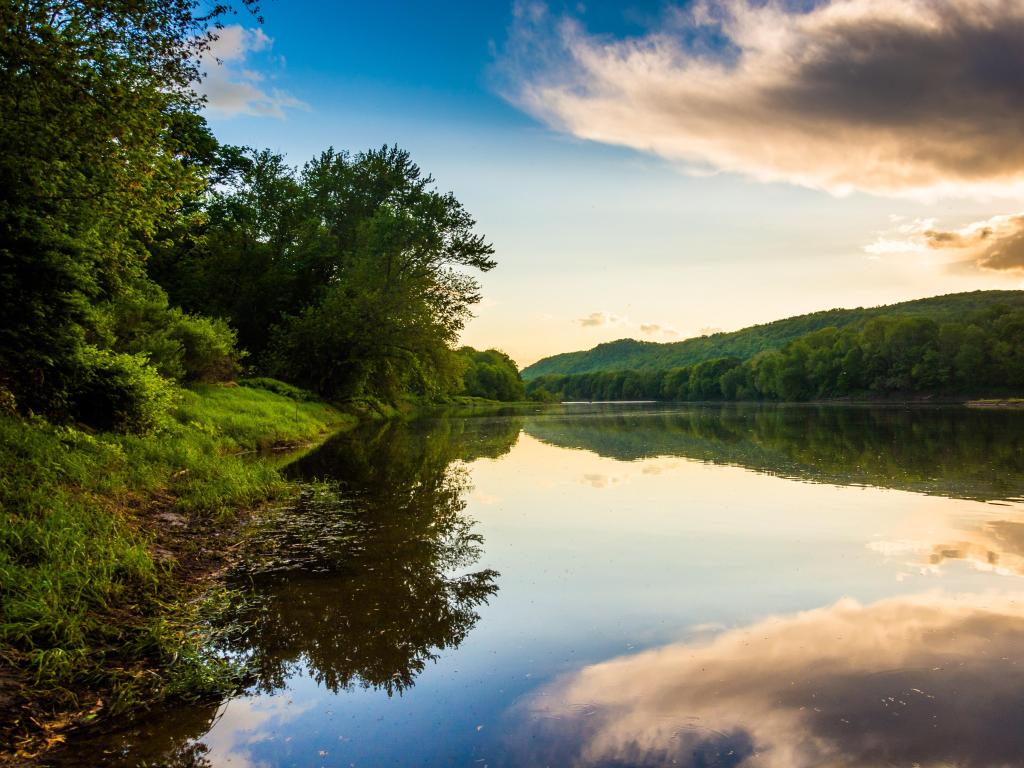 Best time to go on a road trip from New York to Washington DC
The road trip from New York to Washington DC is one that can be completed at any time in the year. That said, summer in this part of the US can get sweltering with highs of between 80 and 90 degrees Fahrenheit.
The humidity, coupled with large crowds and busy hotels, means that travelling outside of summer might be preferable.
Therefore the best times to visit Washington DC are from September to November and March to May. Fall brings pleasant weather and lighter crowds, while avoiding winter which can see lows of 30 degrees.
Spring is also a great time to appreciate the fantastic attractions this trip has to offer, especially if you're hoping to visit some of the national parks in the area.
As a general rule you will find that that traffic levels will be heightened during the holidays and at weekends. You can also expect higher prices for hotel accommodation, and longer queues for entry into the most popular tourist attractions.
Finally, if you don't mind crowds, you could time your trip with one of the many fantastic events held in and around Washington DC each year. Particular highlights include the National Cherry Blossom Festival in March and April and the DC Jazz Festival.