Road Trip From Boston To New York City
Despite being relatively short, the epic road trip from Boston to New York City makes for a spectacular adventure - with various iconic cities for you to explore on the way, you'll be coming back to this trip year after year.
The 210-mile road trip from Boston to New York City takes 3 hours 50 minutes to drive. Key stops include New Haven, Beardsley Zoo, The Maritime Aquarium, Wadsworth Falls State Park, Tower Hill Botanic Garden, Six Flags New England, and Playland Park.
Be sure to read until the end to make sure you don't miss a thing during this legendary road trip.
How far is New York City from Boston and how long will the road trip take?
The road trip from Boston to New York City spans 210 miles and takes 3 hours 50 minutes hours to complete. Although this trip can be done in a single day, a better way to approach it would be to take at least a couple of days to explore the route.
Cutting through various interesting cities in Massachusetts and Connecticut, this is very much an urban kind of drive. In the latter part of the drive, you'll be hugging the Long Island Sound, giving you a nice change of scenery.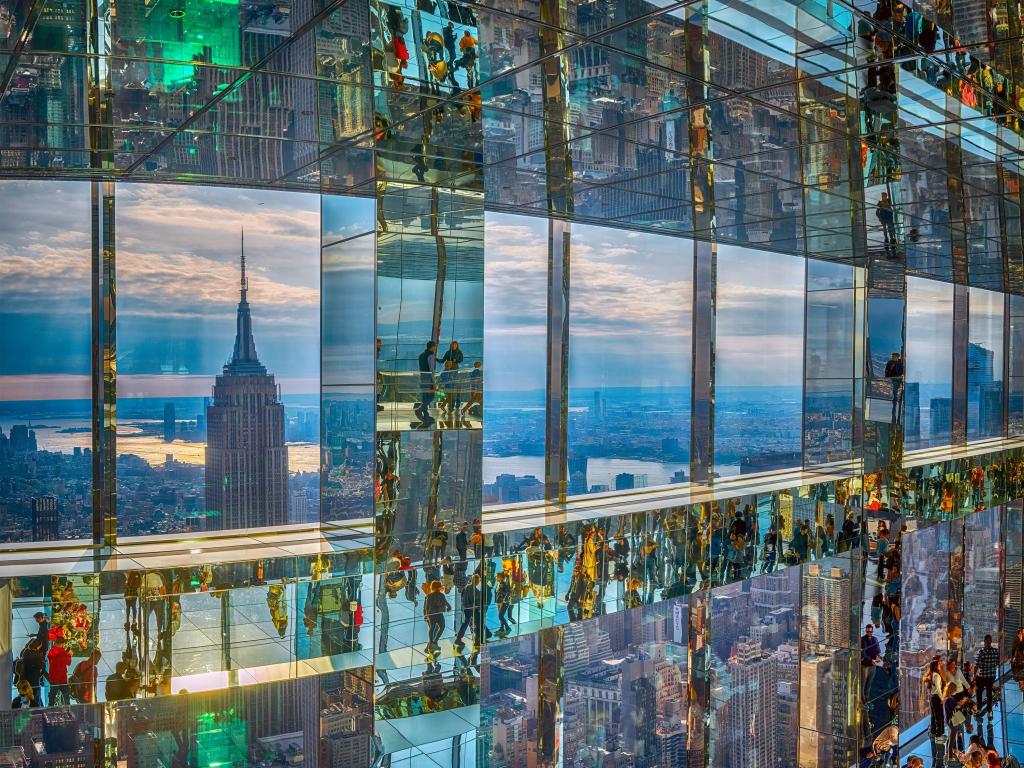 Much of the trip takes place on the interstate before switching over to Connecticut 15 in New Haven - the solid road conditions coupled with relatively low mileage means you don't need to worry about a bumpy ride or significant delays.
One thing you'll want to keep in mind is that traffic in the general Boston and New York areas can get rather messy, especially during the holiday season and on weekends. Try to take off as early in the morning as possible to avoid crowds on your way out of Boston.
Best road trip route from Boston to New York City
The most straightforward route for the road trip from Boston to New York City is also the most scenic - boasting a number of beautiful cities and the unforgettable Long Island Sound, this is one of the prettiest drives you could do on the East Coast if you're short on time.
Alternatively, you can follow the coast and go via Providence or if you really want to make it an adventure, you can reach New York by taking a ferry down to Long Island instead.
Road trip route from Boston to New York City
Take Interstate 90 out of Boston, then explore Sri Lakshmi Park and Cushing Memorial Park in Framingham. Soon after that, pass Ashland, Hopkinton, and Whitehall State Parks, as well as Upton National Forest, then take a break in Worchester.
This city is a fantastic tether point if you plan on doing some detouring - just south of town, you can check out Douglas State Forest and Purgatory Chasm State Reservation, and there's also Tower Hill Botanic Garden and Wachusett Mountain State Reservation up north.
Back on the main route, follow the interstate to Wells State Park before hopping onto Interstate 84 in Sturbridge. In Connecticut, pass Nipmuck State Forest and Bigelow Hollow State Park, then keep driving to Hartford.
From here, you can do some amazing detours up north, such as New England Air Museum, Connecticut Trolley Museum, or even Six Flags New England up in Springfield.
Once you're done, take Interstate 91 through Middleton and past Wadsworth Falls State Park, then get on Route 15 in Meriden. Follow this route past Sleeping Giant State Park, and be sure to make a stop at New Haven.
Drive through Bridgeport (Beardsley Zoo is a must-see) and Norwalk (home to The Maritime Aquarium) before crossing over into New York State.
Spend some time in Playland Park in Rye if you feel like it, then continue along the Hutchinson River Parkway past Saxon Woods Park. Not long after passing New Rochelle and Mt Vernon, you'll find yourself in the city of New York.
Best paces to stop between Boston and New York City
The road trip from Boston to New York City is short yet packed with things to see, so if you can, you'd be wise to spend up to a week on the drive. Here are some hotels you may want to stay in during your trip:
Enjoy the amazing nightlife in New Haven
Perhaps best known for housing Yale University, New Haven is a hub for many of America's brightest minds. Of all the amazing hotels to check out here, The Study at Yale is a seriously classy hotel in a perfect location.
Wherever you are in the hotel, from the stylish rooms to the amazing common areas, you'll be greeted by window views that'll take you back to your college days in the best possible way.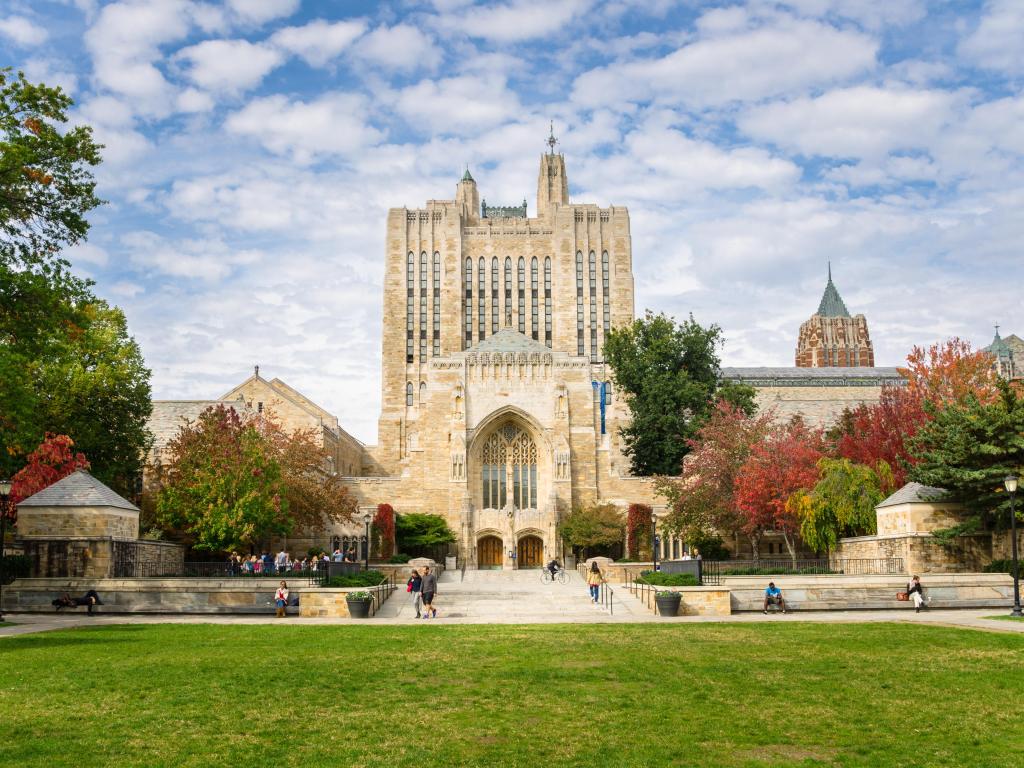 A quick drink in the bar after the drive down from Boston and you can head right out into town which is right on your doorstep. Everything you want to see in New Haven, from the bustling Chapel Street to Yale University itself, are all a hop and a skip away.
Besides the university, you'll definitely want to check out New Haven's other landmarks, such as the beautiful Lighthouse Point Park, history and art museums or stroll to one of the parks surrounding downtown.
The West Rock Overlook is about an hour's walk from The Study At Yale hotel and offers stunning views of the city and the sound, especially if you make it there for sunset!
Live it up in style in New York City
New York City is arguably the most iconic metropolis in all of North America, and that's certainly reflected in its hotels too. If you're up for the vacation of a lifetime, InterContinental New York Barclay has the best rooms and service the East Coast has to offer.
What little time you're not out exploring The Big Apple, you'll be enjoying the spectacular view from your room or enjoying some well-deserved spa and wellness packages.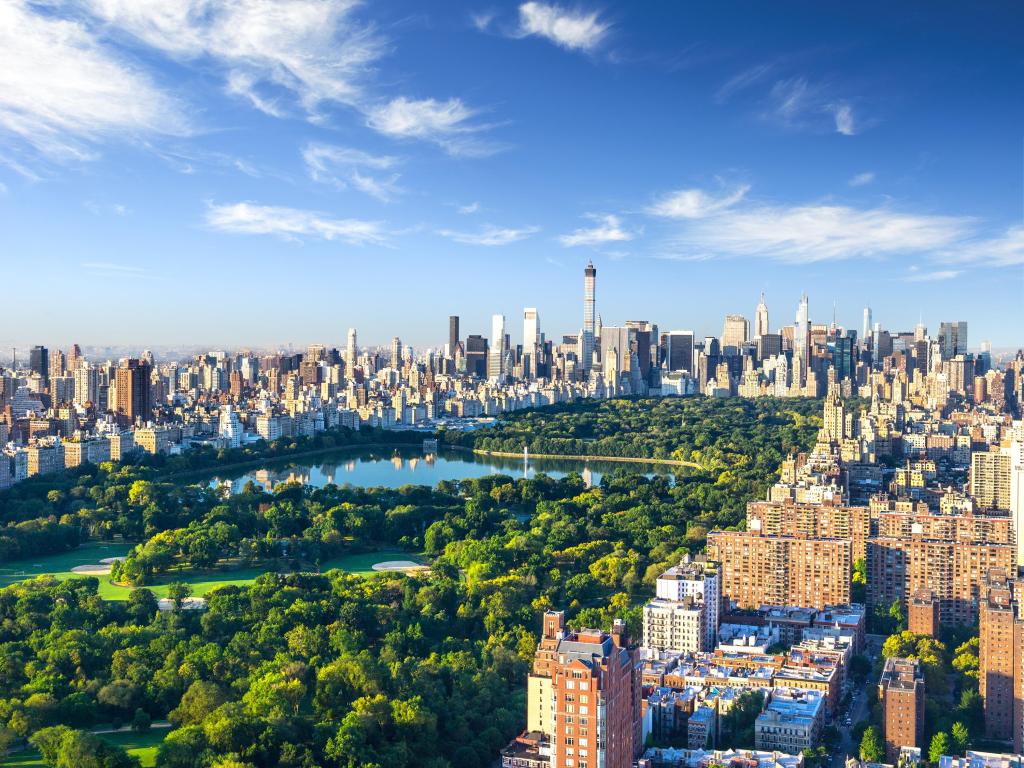 Every single part of the hotel looks spectacular, although two of the highlights would have to be The Parlour (a fabulous on-site restaurant) and the shimmering lobby area, two perfect places to introduce yourself to other visitors of New York.
Another advantage to staying here is that all of the city's premier landmarks, including Central Park, Times Square, and Channel Gardens, are within walking distance of the resort.
New York's finest hotel also comes with one of the city's heftiest price tags, but if you'll definitely want to do yourself a favor and stay here at least once when visiting the city.
Things to see on a road trip from Boston to New York City
Though the drive is short, there's a whole lot to see on the road trip from Boston to New York City, especially if you're fond of off-roading. Here are some of the best attractions the route has to offer:
Framingham - Home to Garden in the Woods and various scenic state parks, this city adds some much-needed nature vistas to this itinerary.
Ashland, Hopkinton, and Whitehall State Parks - These parks are all set next to some pretty sizable reservoirs, making them perfect for a swim or a picnic if you're driving in warm weather.
Purgatory Chasm State Reservation - A scenic geological preserve housing some incredible formations, perfect for hiking and rock climbing.
Tower Hill Botanic Garden - This sizable botanic garden will give you a newfound appreciation for nature after only a short trek along its walkways.
Nipmuck State Forest - Home to Breakneck Pond, this is one of the most scenic places to visit along the road trip if you're looking to snap some great photos.
Bigelow Hollow State Park - This park houses one of the most beautiful evergreen forests along the East Coast, making it the perfect counterpart to Nipmuck State Forest.
New England Air Museum - Airplane geeks will get a kick out of the wide variety of 'metal birds' on display here.
Six Flags New England - Located in Agawam, Massachusetts, this is a detour you'll definitely want to make if you're traveling with a child.
Wadsworth Falls State Park - Featuring the titular Wadsworth Falls, this is the place to be if you're into fishing or just want to admire some beautiful nature.
Providence, Rhode Island - if you want to follow the coast, Providence is a classic old New England city to explore
New Haven - Known for housing the world-famous Yale University, New Haven is a great place to visit if you want to enjoy some spectacular clubs by night and amazing museums by day.
Beardsley Zoo - The only major zoo in all of Connecticut is home to a variety of beautiful animals, including some endangered species.
The Maritime Aquarium - The perfect follow-up to Beardsley Zoo, The Maritime Aquarium is a great place to experience the Long Island Sound's finned fauna.
Playland Park - One of the most iconic amusement parks on the East Coast features multiple roller coasters, a swimming park, and the amazing Music Tower.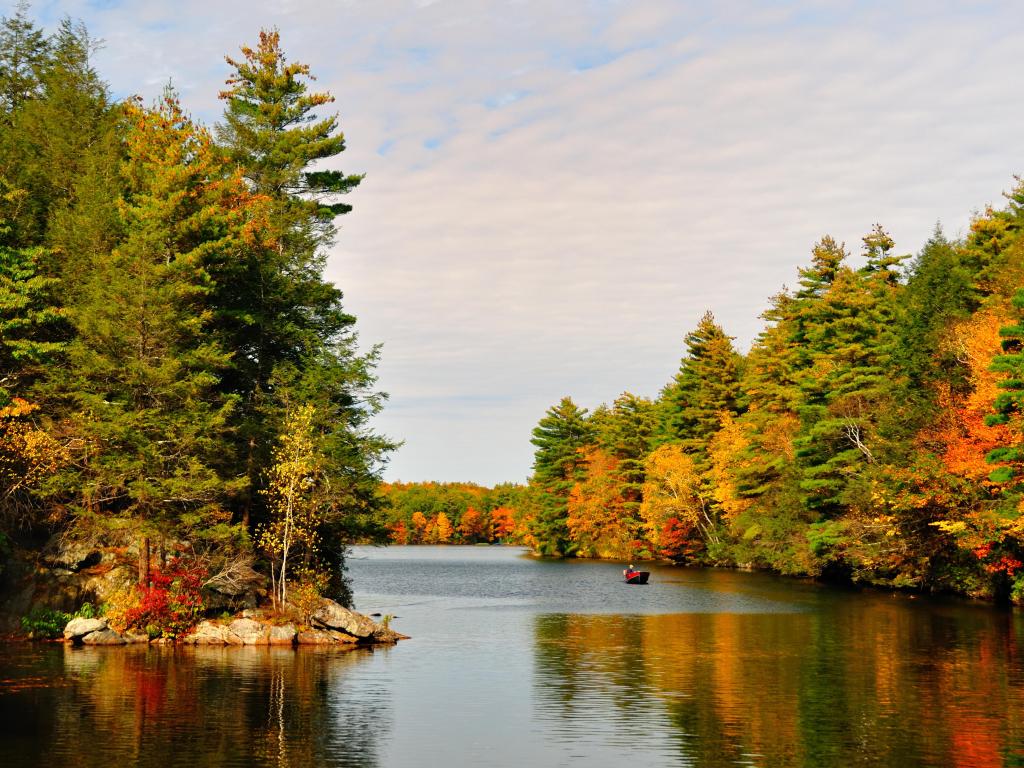 Best time to go on a road trip from Boston to New York City
There's truly no bad time to do the road trip from Boston to New York City - this is one of those cities that don't have a peak season per se, so you can have an amazing time whenever you decide to visit.
NYC comes alive with outdoor markets and events in the summer, and Central Park is beautiful this time of year too. Still, you can expect temperatures of over 80 degrees if you visit in August, and the massive crowds can make it feel even hotter.
If the heat is a deal-breaker for you, spring makes for a milder alternative. You can still expect crowds this time of year, and you may get caught off-guard by the occasional raincloud, but the city is still ripe with activities if you're looking to spend time outdoors.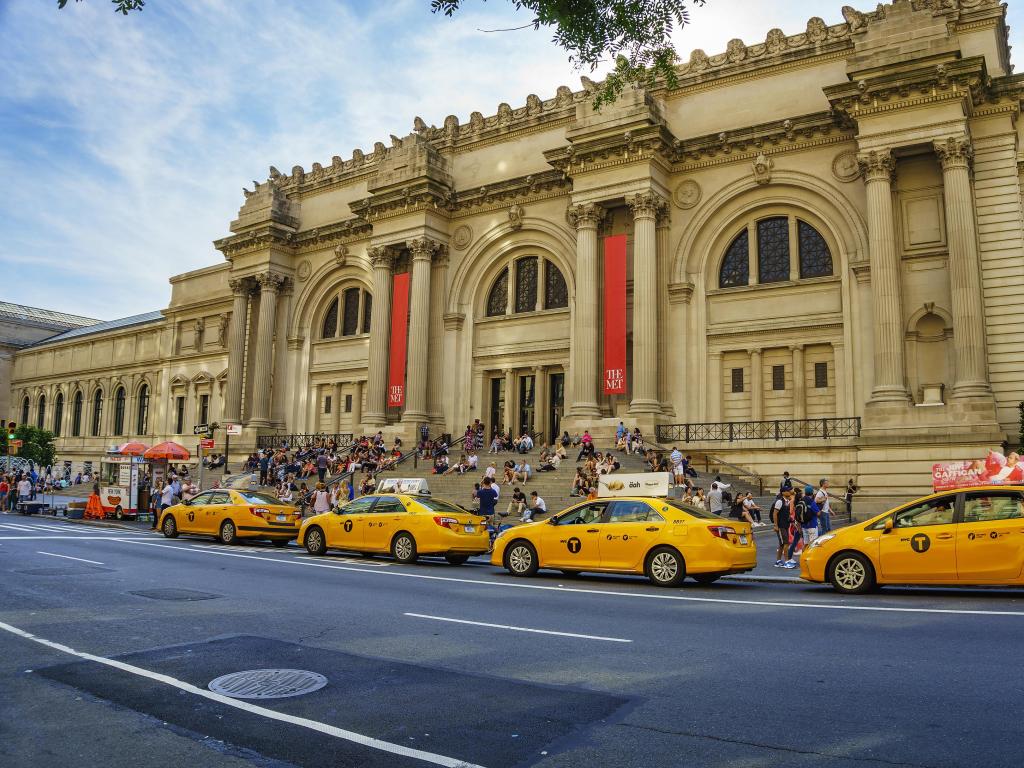 Thanksgiving can be especially busy in New York, but aside from that, fall is the closest thing to a shoulder season you can expect here. This is a good time to visit if you're looking to save money on accommodation or simply want to see the streets a little less crowded.
Come winter, New York starts picking up steam again in the tourism department. Lots of people like to spend their Christmas holidays here, and for good reason - the streets look mesmerizing covered in a thin layer of snow.
With all that said, one downside to visiting in the winter is that some of the forests and parks along the way may be inaccessible. Most of the attractions en route are urban to begin with, so if you want to see some greenery, this may not be the best time for you to do the trip.