Road Trip from Boston to Los Angeles
This epic road trip takes you right across the United States, from the bustling metropolis of Boston to sunny and fabulous Los Angeles. Whichever route you take, the journey is sure to be varied and full of adventure. And what's more, you'll end up in beautiful Los Angeles: home to Hollywood, Disneyworld and stunning, world-class beaches - perfect to relax on after a long cross-country journey!
The 3,120-mile road trip from Boston to Los Angeles takes at least 48 hours to drive. Highlights can include Chicago, Cleveland, Niagara Falls, Buffalo and Lake Erie; or New York, Santa Fe, Dixie National Forest, Zion and Grand Canyon National Park.
Read on to discover two truly incredible routes from Boston to Los Angeles, plus our top tips on where to stay, the best things to see along the way and our favorite times of year to travel cross-country on this classic American road trip.
How far is Los Angeles from Boston, and how long will the road trip take?
Comparison of road trip routes between Boston and Los Angeles

| Route | Distance | Driving Time |
| --- | --- | --- |
| The Northern Route | 3,115 miles | 48 hours |
| The Southern Route | 3.160 miles | 49 hours |
The Northern Route is the fastest route to get you from Boston to Los Angeles. This will take you 3,115 miles and roughly 48 hours of drive time through the Northern United States.
The Southern Route is about an hour longer than the Northern Route. You'll cover 3,160 miles of the southern United States and American West.
Because of the variable terrain and endless sights along the way, we recommend taking at least 8 or 9 days to complete either route. This way you'll be able to make the most of this amazing journey.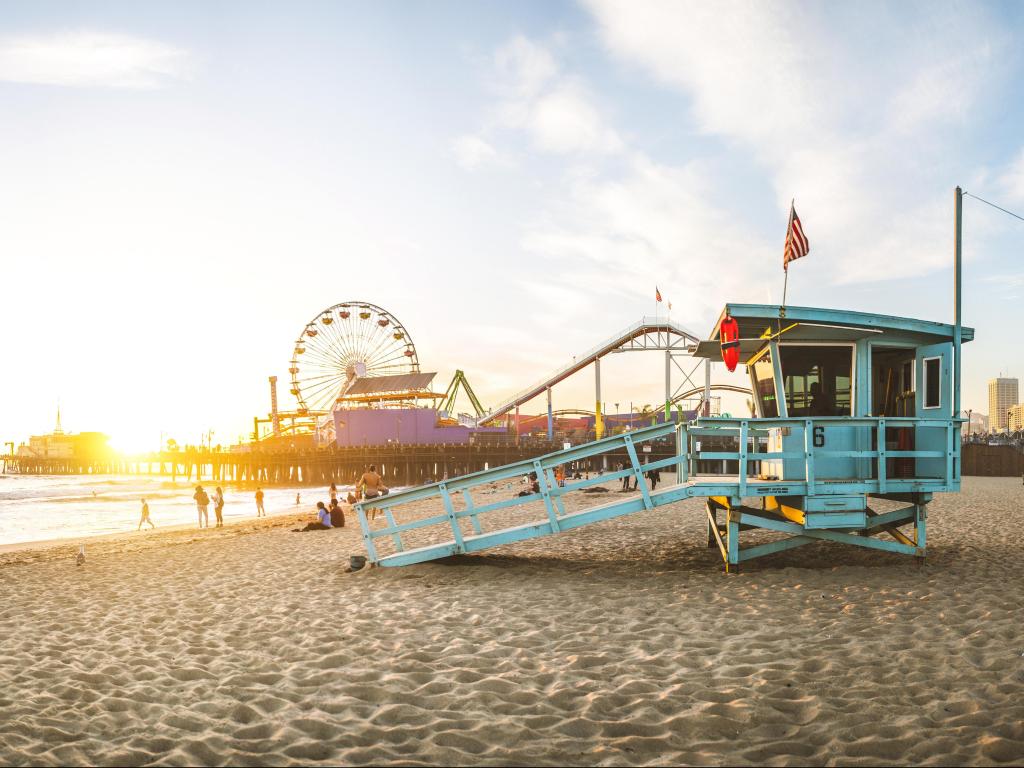 Best road trip route from Boston to Los Angeles
Although the Northern Route is slightly shorter, both offer incredible experiences along the way. Depending on your preference, you can visit the Grand Canyon and Oklahoma City, or Chicago and Moab.
On the direct route, you'll visit major US cities, vast American landscapes, and national parks. Even though you'll miss the Grand Canyon, you'll get the chance to see Arches and Canyonlands National Parks.
The Southern route you'll get to see the epic landscapes and cities of the southern United States, including New Orleans. Also, you'll get to stop at the Grand Canyon, one of the United States' most celebrated natural wonders.
How to drive from Boston to Los Angeles