Road Trip from Boston to Los Angeles
This epic road trip takes you right across the United States, from the bustling metropolis of Boston to sunny and fabulous Los Angeles. Whichever route you take, the journey is sure to be varied and full of adventure. And what's more, you'll end up in beautiful Los Angeles: home to Hollywood, Disneyworld and stunning, world-class beaches - perfect to relax on after a long cross-country journey!
The 3,120-mile road trip from Boston to Los Angeles takes at least 48 hours to drive. Highlights can include Chicago, Cleveland, Niagara Falls, Buffalo and Lake Erie; or New York, Santa Fe, Dixie National Forest, Zion and Grand Canyon National Park.
Read on to discover two truly incredible routes from Boston to Los Angeles, plus our top tips on where to stay, the best things to see along the way and our favorite times of year to travel cross-country on this classic American road trip.
How far is Los Angeles from Boston, and how long will the road trip take?
Comparison of road trip routes between Boston and Los Angeles

| Route | Distance | Driving Time |
| --- | --- | --- |
| The Northern Route | 3,115 miles | 48 hours |
| The Southern Route | 3.160 miles | 49 hours |
The Northern Route is the fastest route to get you from Boston to Los Angeles. This will take you 3,115 miles and roughly 48 hours of drive time through the Northern United States.
The Southern Route is about an hour longer than the Northern Route. You'll cover 3,160 miles of the southern United States and American West.
Because of the variable terrain and endless sights along the way, we recommend taking at least 8 or 9 days to complete either route. This way you'll be able to make the most of this amazing journey.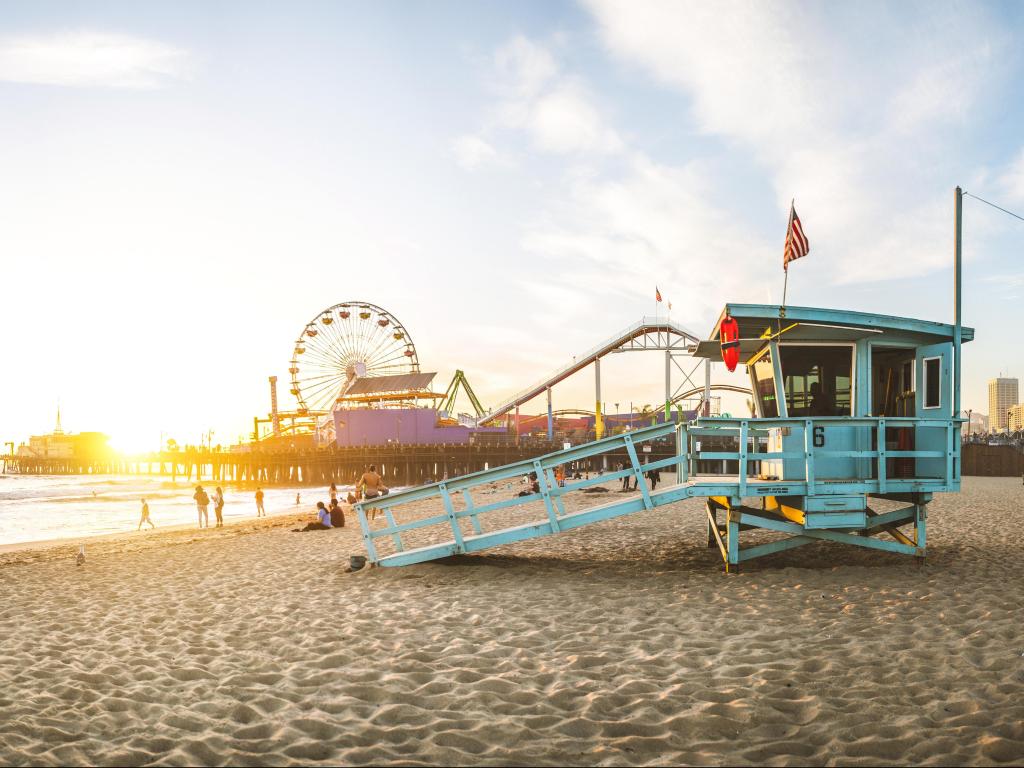 Best road trip route from Boston to Los Angeles
Although the Northern Route is slightly shorter, both offer incredible experiences along the way. Depending on your preference, you can visit the Grand Canyon and Oklahoma City, or Chicago and Moab.
On the direct route, you'll visit major US cities, vast American landscapes, and national parks. Even though you'll miss the Grand Canyon, you'll get the chance to see Arches and Canyonlands National Parks.
The Southern route you'll get to see the epic landscapes and cities of the southern United States, including New Orleans. Also, you'll get to stop at the Grand Canyon, one of the United States' most celebrated natural wonders.
The Northern Route
From Boston, head west across Massachusetts. Continue west through Up-state New York, where you'll traverse beautiful mountain ranges and vineyards until you hit Buffalo and nearby Niagara Falls.
From here, head into Ohio and pass by the city of Cleveland. Continue on through the base of the Great Lakes and into Chicago.
Drive west through the vast landscapes of the Midwest until you reach Denver and the mighty rocky mountains. Explore Denver and continue west through Colorado.
Head into Utah to explore Moab and Zion. Continue on until you reach the deserts of Nevada and Sin City, Las Vegas.
From Los Vegas drive west into California. You'll pass the beautiful Mojave Desert on your way into Los Angeles.
The Southern Route
From Boston, drive south into the Big Apple, New York. Here, explore the rich culture and nightlife of America's largest city.
Continue on through Pennsylvania, Ohio, and Indiana. From here, venture on into St. Louis to explore the gateway to the west.
Drive on through the Ozark Mountains and Civil War landmarks of Missouri. Journey into Oklahoma to experience its Native American culture.
From here, continue southwest into Texas. Drive through the deserts of the Texas Panhandle until you reach iconic Santa Fe.
After indulging in excellent food and taking in the history of New Mexico's capital city, continue on west. Drive through incredible desert landscapes on your way into Arizona.
Take a slight detour into Grand Canyon National Park. Take your time to explore the southern rim of this iconic natural wonder.
From the Grand Canyon, continue on through Arizona and into California. You'll pass the incredible Mojave desert on your way into Los Angeles.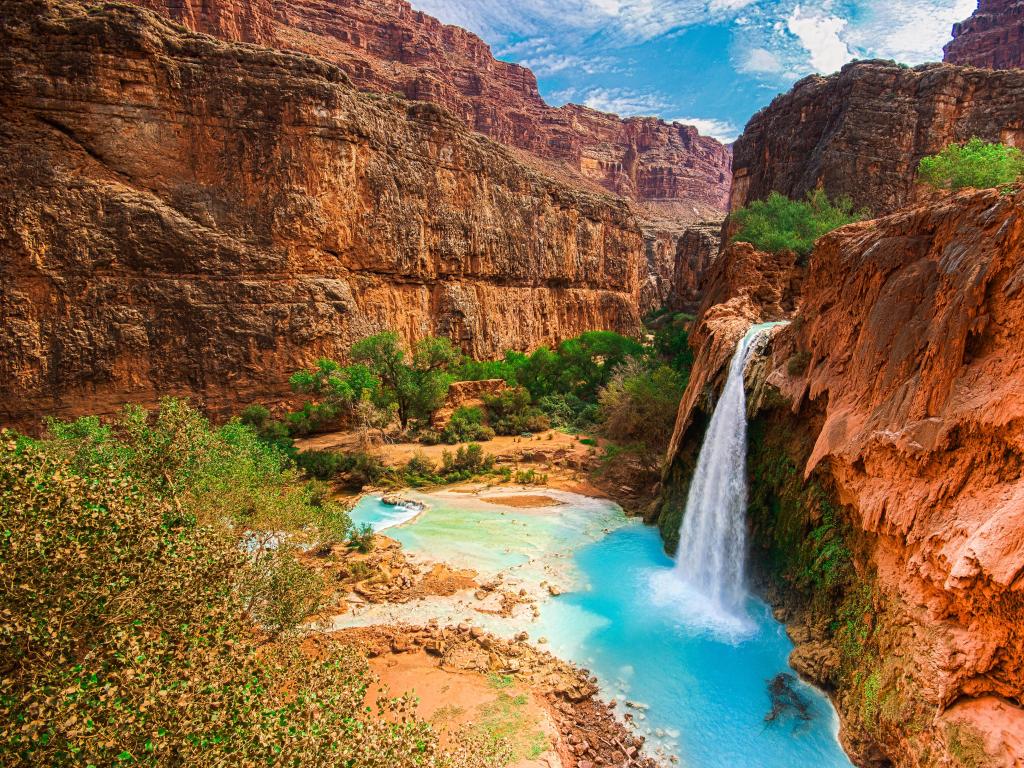 Best places to stop between Boston and Los Angeles
No matter which route you choose, you'll want to make a lot of stops along the way. We've chosen two destinations along the way that are full of culture and exciting nightlife.
Enjoy a night on the town in Chicago
Chicago is a wonderful city, about halfway on your journey. One of the United States' most well-known metropolises, Chicago, has tons to offer any visitor, from award-winning restaurants to fascinating museums. Chicago also sits on Lake Michigan, one of the Great Lakes perfect for a relaxing waterfront walk.
Chicago is a city known for its towering skyscrapers, with the first skyscraper being completed here in 1885. It's also celebrated for its rich cultural scene, bustling nightlife and tons of delicious restaurants.
While in Chicago, check out The Art Institute of Chicago. There are few museums in the city that boast a collection like this museum's. Enjoy many works created by household names, including Van Gogh, Seurat, Picasso and Monet.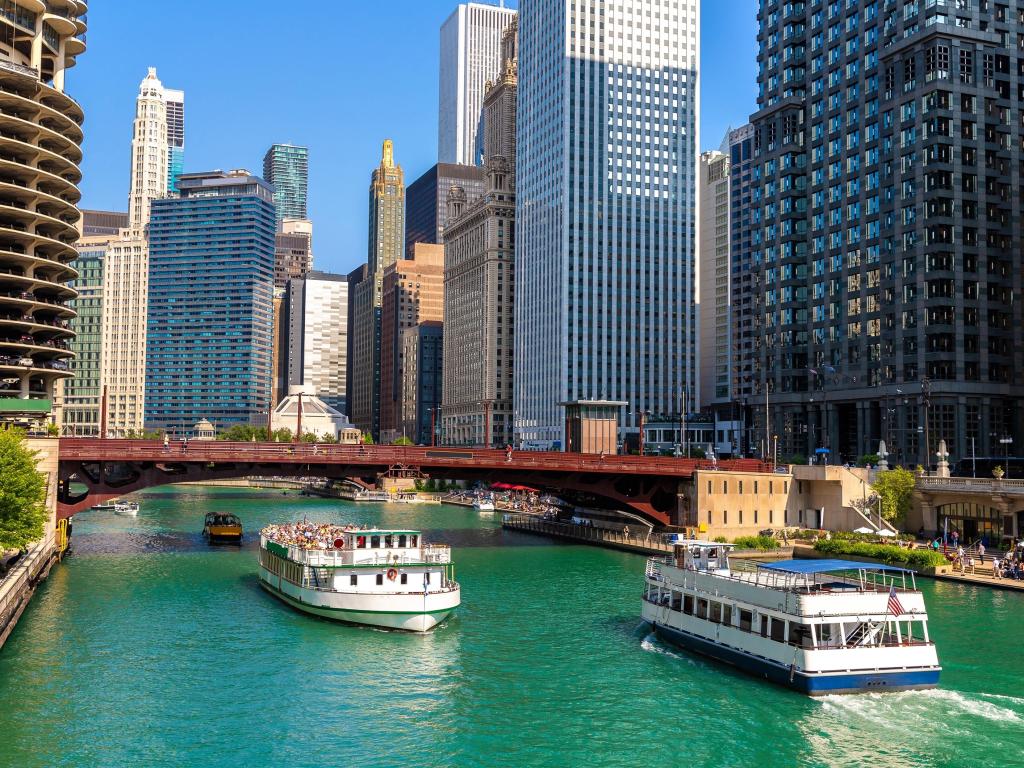 Another must see icon is the John Hancock Center. On the 94th floor of this building, you'll find an observation deck called 360 Chicago with a spectacular view. You can also brave the Tilt, a thrill ride that'll tip you over the edge of the skyscraper.
Chicago is celebrated for its beautifully kept shoreline of Lake Michigan. There are many biking and walking paths that allow you to get the most out of this great lake.
While in Chicago, we recommend staying at the Viceroy Chicago. This hotel is centrally located and close to many of The Windy City's most popular attractions.
The hotel is in Chicago's Gold Coast neighborhood, minutes away from the Magnificent Mile shopping, dining and entertainment district. Other attractions nearby include the Chicago Tribune Tower, Willis Tower, the Chicago Museum of Contemporary Art and the Connors Park.
After a long drive, relax in the luxurious and beautifully decorated rooms or enjoy the rooftop bar and lounge with panoramic city views.
Walk Through History in Santa Fe
Santa Fe is a lively and artistic town about three quarters of the way to Los Angeles. It offers a rich selection of nightlife, cuisine, and unique attractions that are perfect for an overnight stop.
The oldest capital city in the US, Santa Fe is celebrated for its historic Spanish colonial architecture, its rich Native American culture, and its booming arts and classical music scene.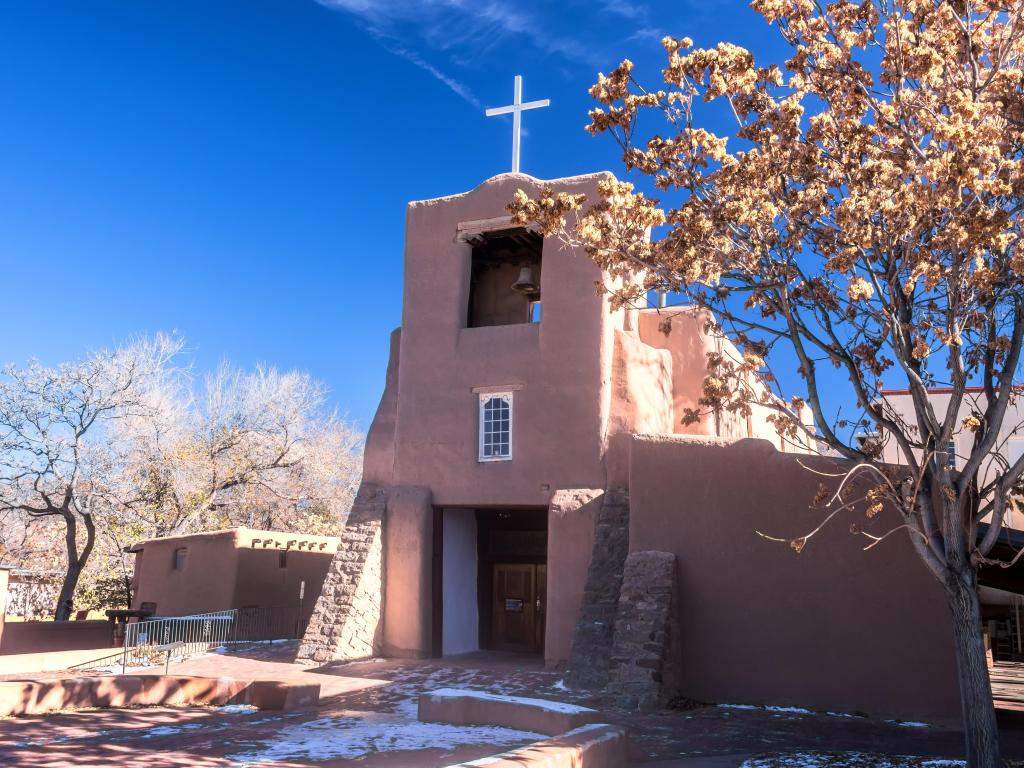 Make sure to visit the San Miguel Chapel. The oldest church in the United States, the San Miguel Chapel dates back over 400 years and is a monument to Santa Fe's rich history.
One of the best museums to explore is the Georgia O'Keeffe Museum. This iconic American artist adored Santa Fe and the surrounding New Mexican landscapes. The museum houses over 3000 of her works.
Another must-see historic sight is the Cathedral Basilica of St. Francis of Assisi. Another historic church, this time dating back to the 19th century, Saint Francis Cathedral was built and torn down many times before becoming the iconic monument it is today.
Santa Fe's the perfect place for resting and relaxation. What better way to enjoy this vibe than staying at La Posada De Santa Fe, a Tribute Portfolio Resort & Spa? This relaxing resort and spa is perfect for an evening of unwinding after a day of driving.
The hotel has a beautiful outdoor pool and luxurious spa, which is just perfect after a long few days on the road. Even more helpful for a quick stopover, La Posada is wonderfully close to some of Santa Fe's most loved attractions.
Nearby favorites include the New Mexico History Museum, Santa Fe Plaza, Georgia O'Keeffe Museum, and the Saint Francis Cathedral. There are also plenty of world-class dining options within walking distance, so you can experience the city's world-renowned cuisine without too much effort at the end of your day.
Where to stay when you reach Los Angeles
Once you reach your beautiful destination, we recommend staying at the supremely stylish Pendry West Hollywood. This luxury hotel, located in the heart of lively West Hollywood and right next to the Sunset Strip, boasts a relaxing rooftop pool, fitness center, restaurant, and bar.
Staying on Sunset Boulevard places you in the midst of some of LA's most famous and well-loved entertainment venues. But even before you've left the comfort of your accommodation, you'll feel like a star.
The Pendry's upscale modernist decor is a work of art in its own right, boasting thoughtful design flourishes at every turn. You'll have to force yourself to leave!
Things to see on a road trip from Boston to Los Angeles
While driving from Boston to Los Angeles, you'll encounter limitless opportunities for adventure. Below are just a few of our favorite stops to make the most of your epic road trip.
The Northern Route
Albany Institute of History and Art - One of the oldest museums in the United States, the Albany Institute of History and Art houses a collection that features fine art, furnishings, and photographs from the nineteenth century.
WonderWorks Destiny - A family-friendly amusement park boasts 6D interactive exhibitions, over 100 hands-on science exhibits, a laser tag course and a ropes course. Book online for a discounted rate!
Taughannock Falls State Park - The 215-foot waterfall in this State Park is the perfect amuse-bouche in preparation for Niagara Falls. Visitors can also enjoy seasonal activities, including fishing, swimming in Cayuga Lake and winter sports.
Niagara Falls - Add an hour to your route and discover these stunning and world-famous falls, located right on the border between Canada and the United States.
Lake Erie and Presque Isle State Park - Jutting out into beautiful Lake Erie and offering over 11 miles of beaches, this state park also boasts a lighthouse and environmental center.
Des Moines - Discover Des Moines, a smaller city with a blossoming tourism scene that's known for its cultural attractions and stunning gold-domed State Capitol.
Pioneer Town - Dive back in time at this historic museum in Cedaredge Colorado, boasting five-acres and twenty-four buildings dedicated to recreating life from the late-1800s through to the early- and mid-1900s. This attraction adds about an hour of driving to your route.
Parowan Gap Petroglyphs - Free to visit and adjacent to Dixie National Forest, these Native American Petroglyphs are thought to date back almost a thousand years.
Moqui Cave - Once used as a speakeasy and now converted into a natural history museum, Moqui Cave boasts an incredible rock collection and gift shop.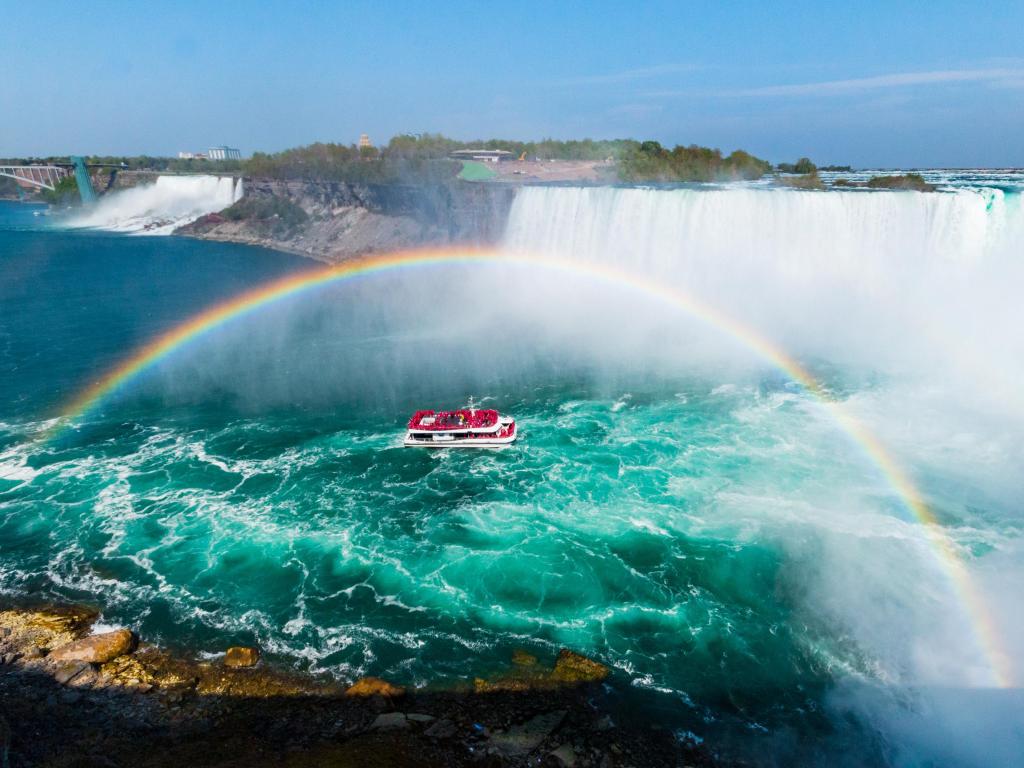 The Southern Route
New England Carousel Museum - This unique and eclectic museum boasts a collection of carousel ephemera and an indoor carousel, as well as a floor dedicated to the history of firefighting.
Cove Island - Stretch your legs at this island park, which boasts sandy beaches, BBQ grills and long cycling paths, as well as the Cove Island Wildlife Sanctuary.
Hersheypark - One of Pennsylvania's main attractions, Hersheypark offers year-round chocolate-themed fun for the whole family and boasts rides, coasters, a zoo and a waterpark.
Living Treasures Animal Park - Home to over 70 species of animals, from peacocks to camels to tigers, the Living Treasures Animal Park offers pony rides as well as feeding and petting zones.
Route 66 Museum - This curious museum is found inside a recreated gas station complete with vintage cars and gas pumps; you'll also find exhibits exploring Route 66-related history and showcasing unique artifacts.
Cadillac Ranch - Just outside of Amarillo, Texas, you'll find this unique public art installation consisting of half-buried and graffitied vintage Cadillacs.
Billy The Kid Museum - This unique museum, just east of Fort Sumner, New Mexico, is family-owned and boasts over 30,000 artifacts exploring the trials of life in the Southwestern United States during the 19th and 20th centuries.
Lava River Cave - About an hour from the Grand Canyon, you'll find this mile-long underground tunnel created by a river of lava over 700,000 years ago.
Montezuma Castle National Monument - Once the dwelling-area of the historic Sinagua people, Montezuma Castle is carved directly into the limestone cliffs amidst Arizona's desert landscape. This attraction adds about 90 minutes to the total route!
Rice Desert Signpost - Located in the middle of Rice Desert and about thirty minutes off-route, this quirky signpost is the perfect pit-stop photo-op.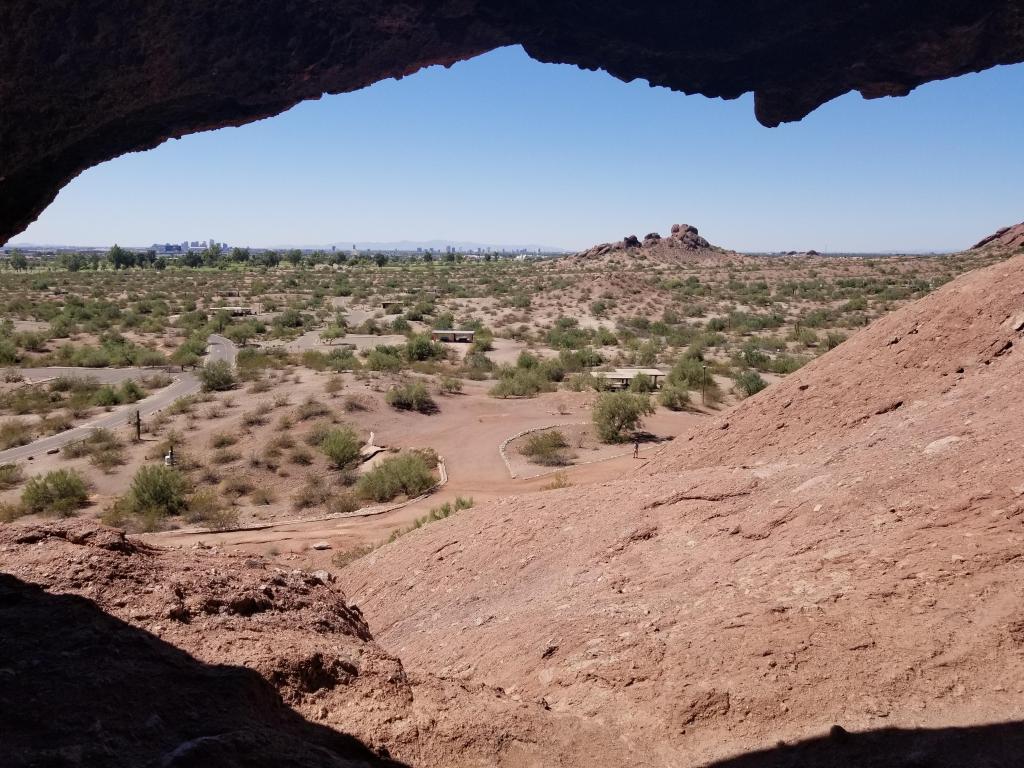 On Both Routes
Old Sturbridge Village - Travel back in time at the Old Sturbridge Village, a recreated New England town from the 1830s featuring costumed historians who will guide you through forty historical buildings on over two hundred acres of land. This attraction also offers dining options and hosts seasonal events year round.
Joshua Tree National Park - With the addition of a couple hours to your route, you can discover this iconic park known for it's arid landscapes and stunning rock formations.
Cabazon Dinosaurs - Discover Cabazon Dinosaurs, a tv-famous vintage roadside attraction that boasts giant dinosaur sculptures. Tickets are only available at the door!
Best time to go on a road trip from Boston to Los Angeles
Los Angeles is absolutely a year-round destination. This sprawling city enjoys wonderful weather year-round, with temperatures rarely falling below 42-degrees Fahrenheit or climbing above 93-degrees Fahrenheit. Though the summers may be a little hot and the winters precipitous, Los Angeles promises tons of outdoor and indoor activities for tourists and travelers to enjoy. Over 50 million tourists visit Los Angeles annually!
Average daily temperatures in Los Angeles during the summer range between 64-degrees and 85-degrees Fahrenheit, with occasional heat waves. Avoid Los Angeles during this season if you're sensitive to high temperatures; otherwise, pack some sunscreen, and head to one of the many beaches. Summers see the most tourists, so accommodation costs will be at their highest during this period.
Average daily temperatures in Los Angeles during the winter months will typically range between 50- and 70-degrees Fahrenheit. Winters in the City of Angels will often be accompanied by a bit of rain and some days might be overcast. Winter is the off-season for tourism, so travelers might find good deals on accommodations and attractions if traveling during this time of year.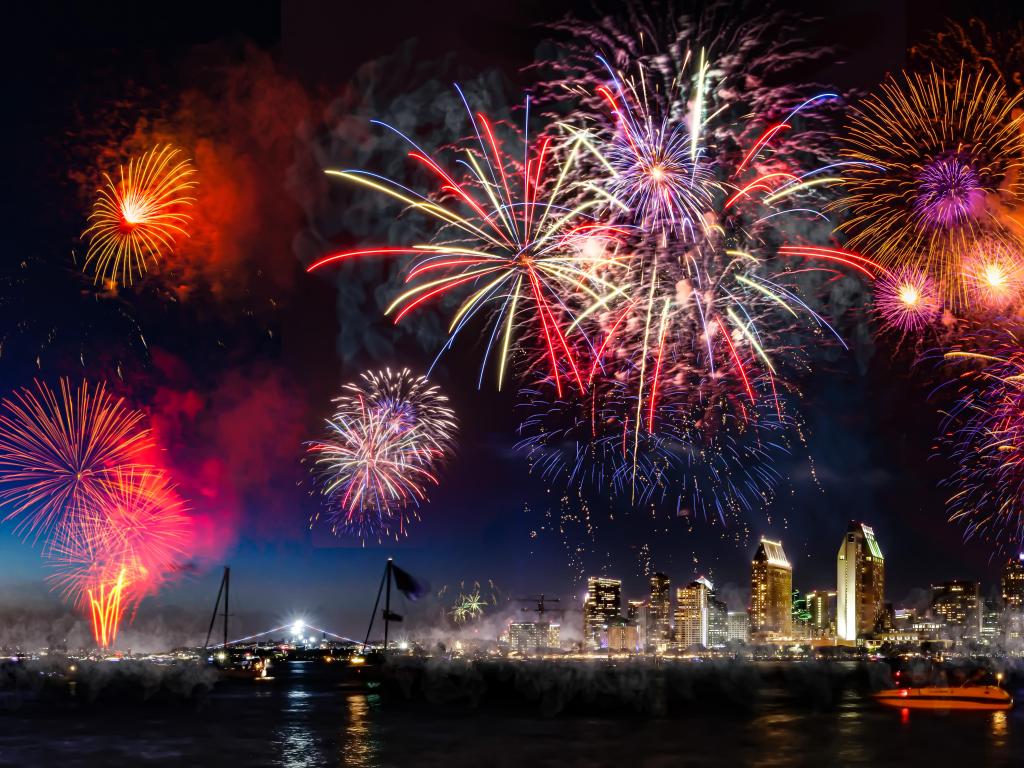 Spring and fall are both wonderful times to visit Los Angeles, as the city sees a slight reduction in tourism. Weather in LA is usually the most enjoyable during the fall and spring, with average daily temperatures ranging between the low fifties and low eighties for both seasons. Tourism will wane during late fall and typically won't pick back up until the late spring.
Outside of the many awards shows one might expect, Los Angeles is brimming with festivals and events year-round! The following are just a few of the many annual festivals that travelers can expect: LA County Holiday Celebration (Winter), Golden Dragon Parade (Winter), LA Marathon (Spring), LA Pride (Summer), Independence Day (Summer), Anime Expo (Summer), Simon Rodia Watts Towers Jazz Festival (Summer), Halloween Carnival (Fall), LA Auto Show (Fall).