Road Trip from Brisbane to Perth
A coast-to-coast road trip from Brisbane to Perth is the ultimate driving adventure! Not only will you drive the longest, flattest and straightest road in the world, you could also check out the longest caves, beaches, cliffs and golf course too!
The most direct route from Brisbane to Perth takes 46 hours of pure driving to cover a distance of 4315 km. Stop-offs can include Toowoomba, Goondiwindi, Broken Hill, Port Augusta, Eyre Peninsula, Ceduna, Nullarbor Plain, Kalgoorlie and Northam.
This is just a handful of the hundreds of places you can visit on this fantastic journey - so be sure to keep reading until the end to discover what other terrific options you have, plus our top tips on where to stay and the best time of year to travel.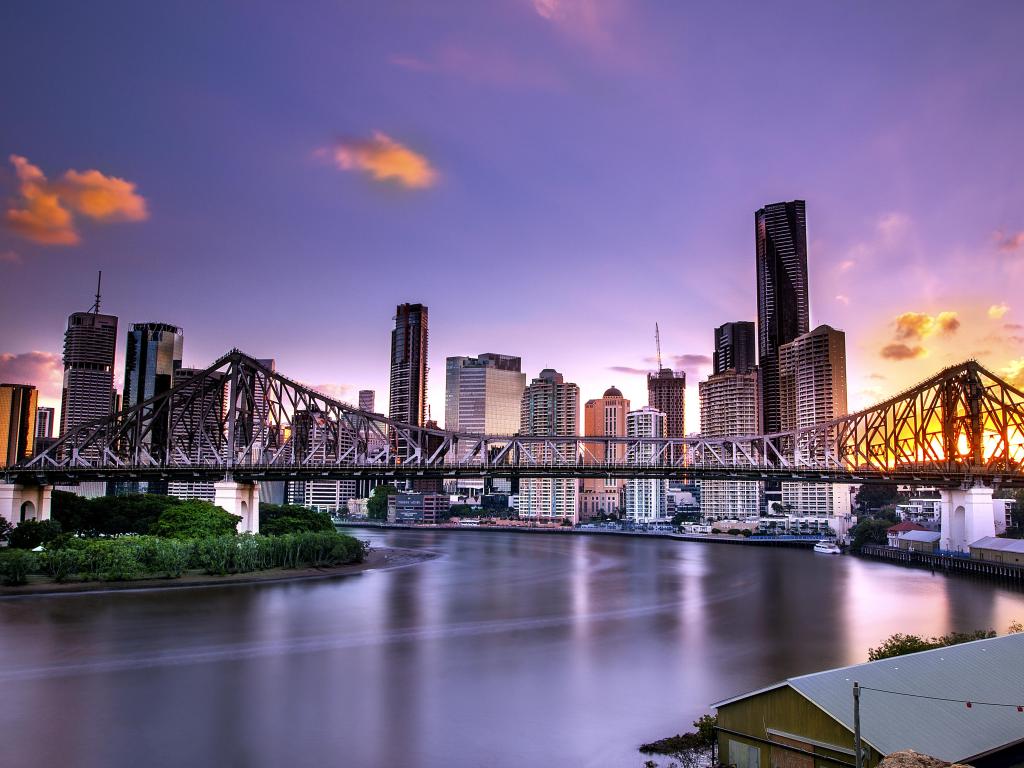 How far is Perth from Brisbane and how long will the road trip take?
When driving from Brisbane to Perth the majority of the journey takes place along the National Highway A1.
From Brisbane this route takes you takes you through the heart of outback Queensland and rural New South Wales, before guiding you through the fabled Nullarbor Plains, and along the coastline of South Australia via the Eyre Peninsula.
Lastly, it will take you through regional Western Australia before eventually arriving at your final destination of Perth.
Best road trip route from Brisbane to Perth
Along the way from Brisbane to Perth you will witness some truly magnificent rural and coastal scenery.
You will also pass through a number of fascinating, remote, small towns and have the opportunity chat with the locals, getting a real feel for life in these less-frequented parts of Australia.
Road trip route from Brisbane to Perth
Leaving Brisbane, the first part of the drive will see you take the A39 past the 'Garden City' of Toowoomba and the must-see town of Goondiwindi which is known for its rich indigenous history. After crossing state lines into New South Wales you will soon reach the small town of Moree.
From here the road will take you on to the B76 before joining the A32. You will pass by Nyngan, which is renowned for housing 'the Big Bogan' statue, as well as Cobar, a copper mining area which was once a major player in the gold mining industry. If you fancy your chances, you can still try your hand at prospecting for gold there today.
The road continues on to the iconic town of Broken Hill, which presents some incredible landscapes of glistening lakes, magnificent mesas, stunning desert plains and lush wetlands. All of which is contained in an area that features one of the world's most lucrative deposits of zinc ores, silver and lead.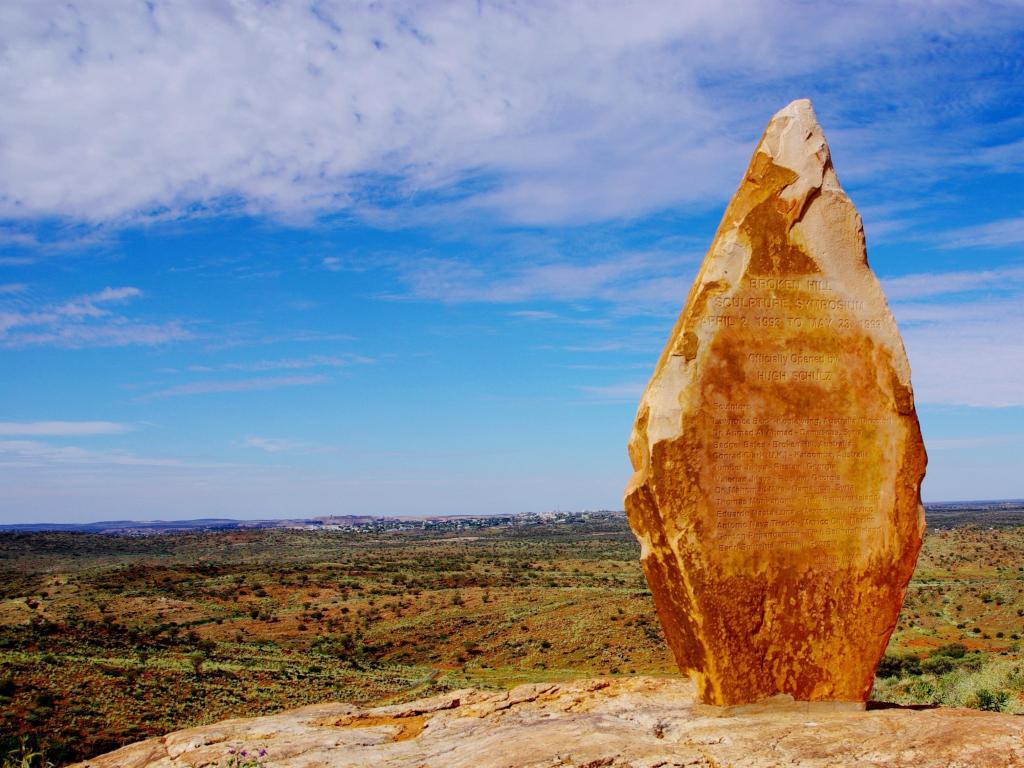 From Broken Hill you will pass small towns with evocative names like Tikalina, Yunta and Oodla Wirra before arriving at the transport hub of Port Augusta. Which is a good spot to rest, restock and refuel.
Having reached Port Augusta, you will then start to make your way inland along the upper part of the Eyre Peninsula on the National Highway A1.
This will take you past the town of Poochera, which is known for housing absorbing colonies of dinosaurs ants that reside in the area. What makes these little guys so worth seeing is that they are viewed as not just a living fossil, but also the world's most primitive living ant too.
Carrying on from here, you will soon reach Ceduna, which is renowned for being the start of the longest golf course in the world. A monster 18-hole par-72 course that runs for 1,365km all the way up to Kalgoorlie-Boulder in Western Australia.
Ceduna also represents the beginning of the iconic Nullarbor Plain. Sometimes called the Eyre Highway, this 1000km stretch of road is easily the straightest, flattest and longest section of highway in Australia.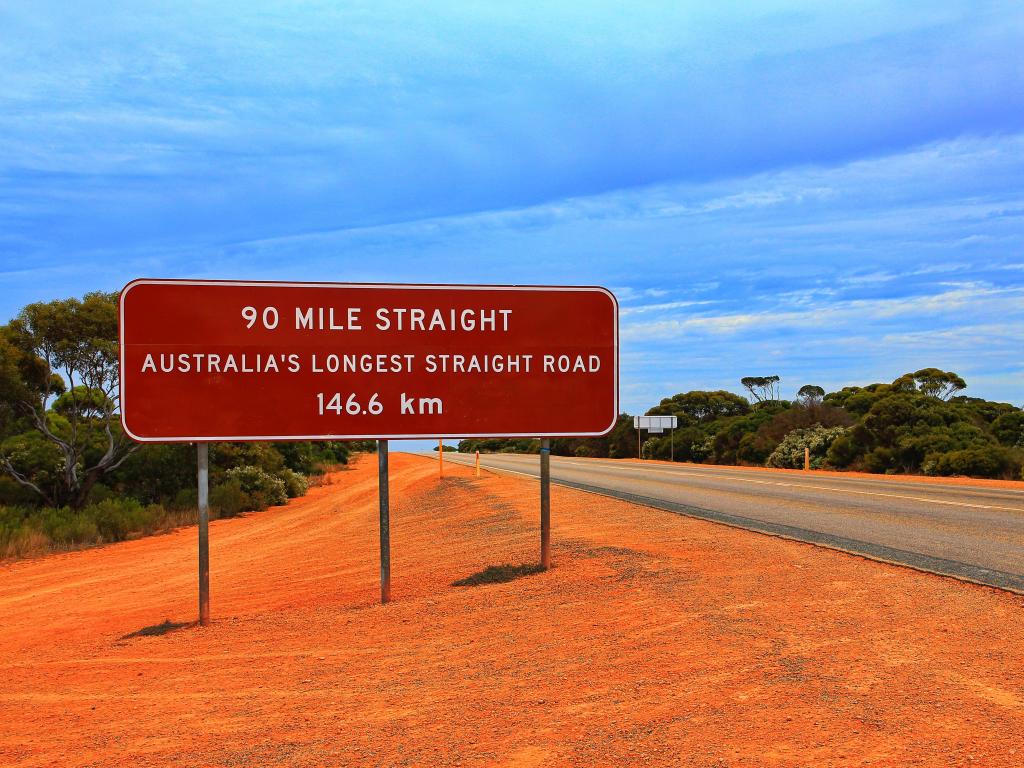 Descending all the way down through the stunning Eyre Peninsula, it also traverses the Southern Bight. After which it then juts inland into the heart of the bushlands of Western Australia.
The Nullarbor Plain finally ends around the town of Norseman, from where the road takes you on towards to the historic goldrush town of Kalgoorlie.
It will also take you past the magnificent Baxter Cliffs, which are situated in the stunning Nuytsland Nature Reserve. At 80 meters high and extending for 190km in length, it is known for being one of the world's longest uninterrupted cliffs.
Prior to arriving in Perth, the quaint town on Northam is somewhere you may consider stopping at too, on account of the fantastic hot air balloon rides you can do here over the gorgeous Western Australian Wheatbelt.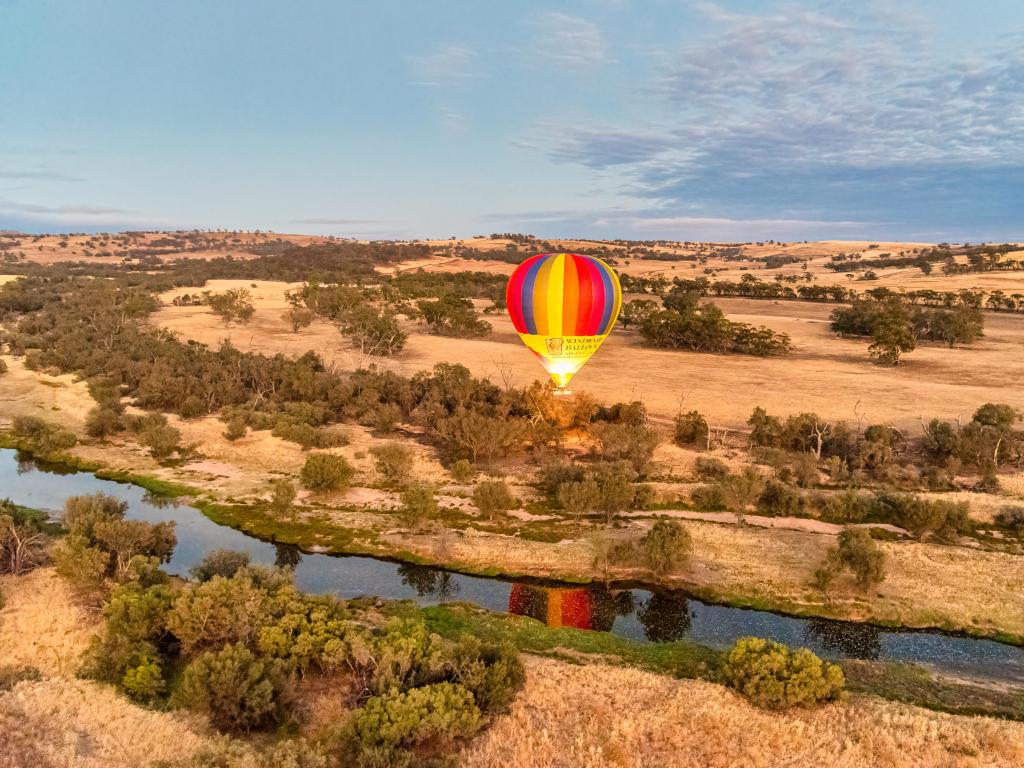 Best places to stop between Brisbane to Perth
Driving from Brisbane on the east coast, to Perth, on the west coast, is a long old journey. So you will definitely need to plan a few overnight stops.
There are plenty of cities, small regional towns and places near national parks where you can stay. Below are a couple of our favorites.
Rest and Relax in Ceduna
Located in west-central South Australia, Ceduna is a port and town that is considered the 'gateway to the Nullarbor Plain'. For those wanting to fully rest and relax before hitting this famous long stretch of road, this is a terrific option for a place to stay.
If you do decide to stay here, we recommend making BIG4 Ceduna Tourist Park your home away from home. You will find super comfortable, 1-3 bedroom cabins on this property, so you can choose according to the size of the party you are traveling with.
Each cabin has a kitchenette with cooking facilities and a lounge, which will be the perfect place to unwind after your drive in your own comfort.
You will also find a camp kitchen and BBQ facilities if you'd rather cook outdoors. There is nothing quite like preparing and enjoying a meal under the open sky. If you'd like to cook fish or crab, there designated tools and spaces are available.
When you are ready to explore, you will find a lovely swimming beach near the Ceduna Sailing Club and a playground if you are traveling with little ones.
Enjoy the vibe at Kalgoorlie
The historic region of Kalgoorlie is the biggest city in the outback. Previously known as a rather seedy outpost full of bandits and prostitutes, the city has matured over the years, into one of the country's most important gold mining settlements.
Kalgoorlie is now a must-visit destination, and while here, our favorite place to stay is Quest Yelverton Kalgoorlie. This quiet oasis has been recently opened and is a stone's throw from the town, which will allow you to explore it at your own pace.
After your drive, the outdoor pool will be a welcome sight, where you can take a dip to reenergize yourself. And why not reward yourself to a delicious meal you can prepare on the outdoor grill located on the premises?
The hotel is located just a short talk from Goldfields Arts Centre as well as from a variety of restaurants, cafes and shops, so you will find plenty of things to do and see in the vicinity.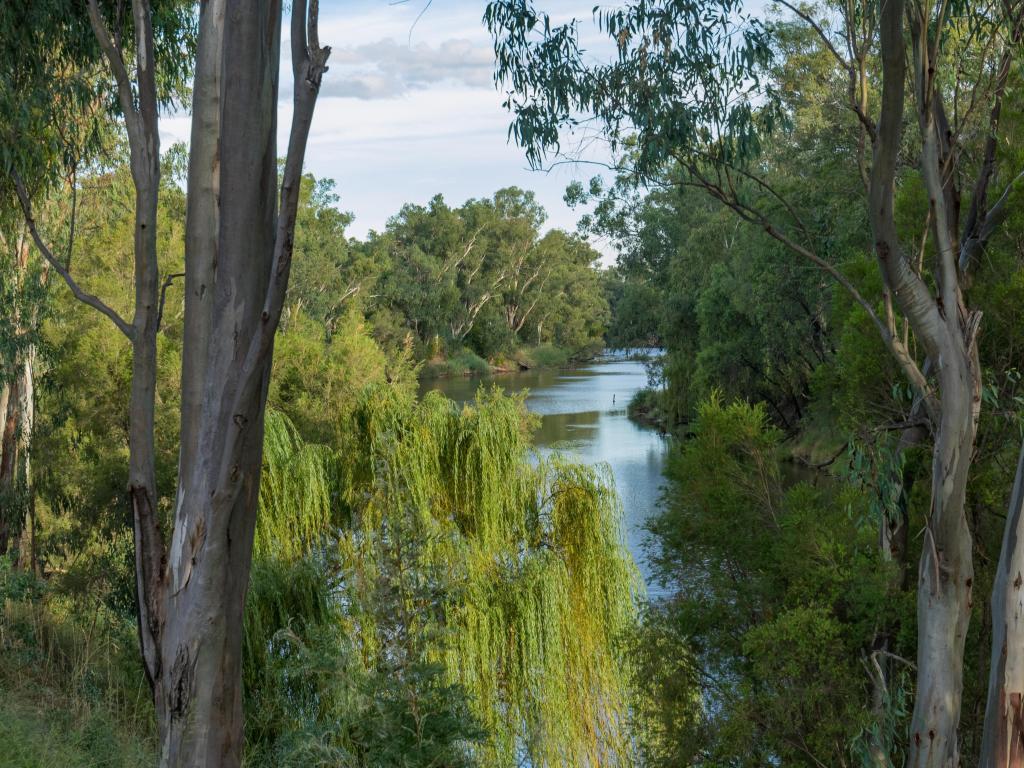 Things to see on a road trip from Brisbane to Perth
Whilst on your road trip from Brisbane to Perth there are literally hundreds of interesting sights to see, and places to visit.
You obviously won't be able to see them all, but if you do have a bit of time at your disposal try and prioritise visiting the following:
Toowoomba - Queensland's largest inland city. Known as the 'Garden City', features plenty of lovely parks, green spaces and gardens and is home to the annual Carnival of Flowers.
Goondiwindi - Enchanting rural town near the Macintyre River that has a rich history of indigenous art and culture.
Nyngan - Grab a quick photo next to the iconic 'Big Bogan'.
Cobar - Though it was once a major player in the gold mining industry, its better known as a copper mining area. However you can still prospect for gold if you are feeling lucky.
Broken Hill - Absorbing town located on one of the world's most lucrative deposits of silver, lead and zinc ores. It showcases a spectacular terrain of stunning lakes, verdant wetlands, marvellous mesas and gorgeous desert plains.
Port Augusta - Major transport hub which is also a renowned spot for fishing, kayaking, sailing, canoeing and dolphin spotting.
Poochera - Home to the very rare Nothomyrmecia macrops. Viewed as both the world's most primitive ants and a living fossil, these prehistoric creatures are also known as dinosaur ants.
Eyre Peninsula - Revel in the scintillating coastline and enjoy the sensational wine and seafood that is offered at many of the quaint small towns that are sprinkled around this beautiful area.
Ceduna - Rest, restock on provisions and fill up your gas tank at the last major town before you start driving on the Nullarbor Plain.
The Longest Golf Course in the World - Play a round on the world's longest golf course. A monster 18-hole, par 72 course, that extends for 1,365km from Ceduna, in South Australia, to Kalgoorlie-Boulder, in Western Australia.
Nullarbor Plain - Drive for 1000 wonderful kilometers on the Eyre Highway. Australia's longest, straightest and flattest road.
Cocklebiddy - A spelunker's dream and parts of the world's longest cave. Stretching for over 6km, up to 90% of it is underwater and thus can only accessed by cave diving.
Kalgoorlie -Feel the thrill of the goldrush vibe at the biggest city in the outback. Uncover the fascinating past of one of the country's most profitable gold mining settlements.
Nuytsland Nature Reserve - Enjoy the breathtaking sight of the Baxter Cliffs. A true Aussie treasure, it stands 80 meters high and runs for over 190km. Thus rendering it one of the longest unbroken cliffs in the world.
Northam -Take in stunning views of the Western Australian Wheatbelt on a fabulous hot air balloon ride.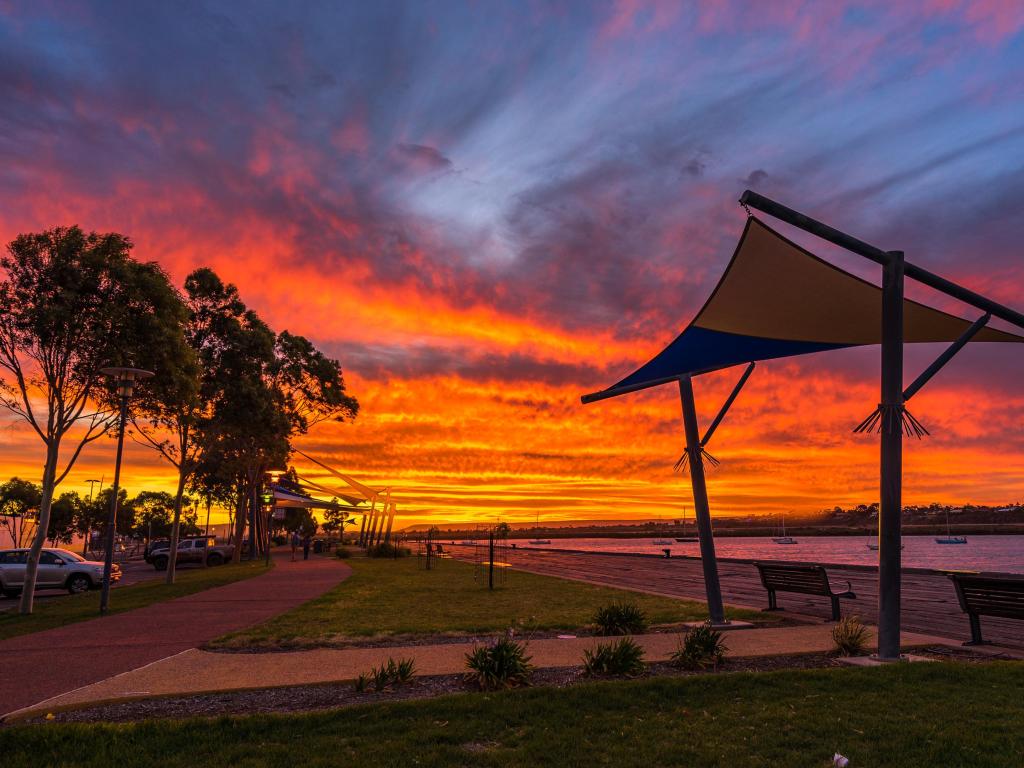 Best time to go on a road trip from Brisbane to Perth
A road trip from Brisbane to Perth is one you can do all year round.
Given that much of the journey will take place in rural parts of the country, you will need to be aware that inclement weather conditions like flash flooding and bushfires can sometimes hit these areas. So keep an eye out for their potential to disrupt your trip.
This is especially pertinent during the period of December through to February when the risk of them happening is very much higher.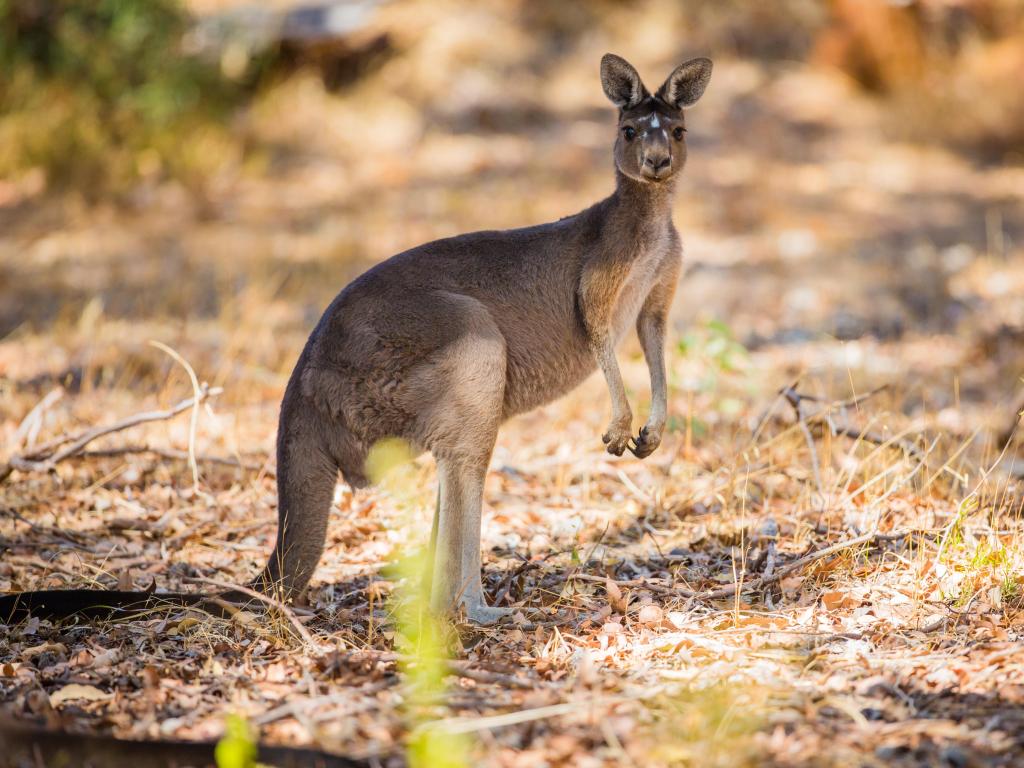 As a general rule, when you do head off on your road trip, hotel prices and levels of traffic are likely to be much higher in the school holidays, during the summer, and at weekends.
Aside from that you can commence your trip at any time. Though it's a good idea to ensure your car is fully roadworthy before you go.