Road Trip from Brisbane to Rockhampton
A road trip from Brisbane to Rockhampton is a great opportunity to explore the magnificent coastline of southeast Queensland. You'll visit some of the best beaches the state has to offer, as well as world class tourist attractions and plenty of picturesque coastal towns that will instantly seduce you.
The 620-km road trip from Brisbane to Rockhampton takes 7-hours to drive, without stops. Highlights along the route include Noosa, Gympie, Rainbow Beach, Fraser Island, Hervey Bay, Gladstone Agnes Waters, Yeppoon, Cape Hillsborough and Australia Zoo.
These are just a few of the many places you can visit along the drive. So keep reading until the end to find out where else you could go, and how best to optimise your trip.
How far is Rockhampton from Brisbane and how long will the road trip take?
The Bruce Highway is the most direct way of driving from Brisbane to Rockhampton - or 'Rocky', as the locals call it,.
It's a journey you could easily complete in a day. In fact, you could comfortably leave Queensland's capital city at breakfast time and arrive at your destination in time for dinner.
But with so much to see and do along the way it's definitely worth stretching out the trip over two to three days at least.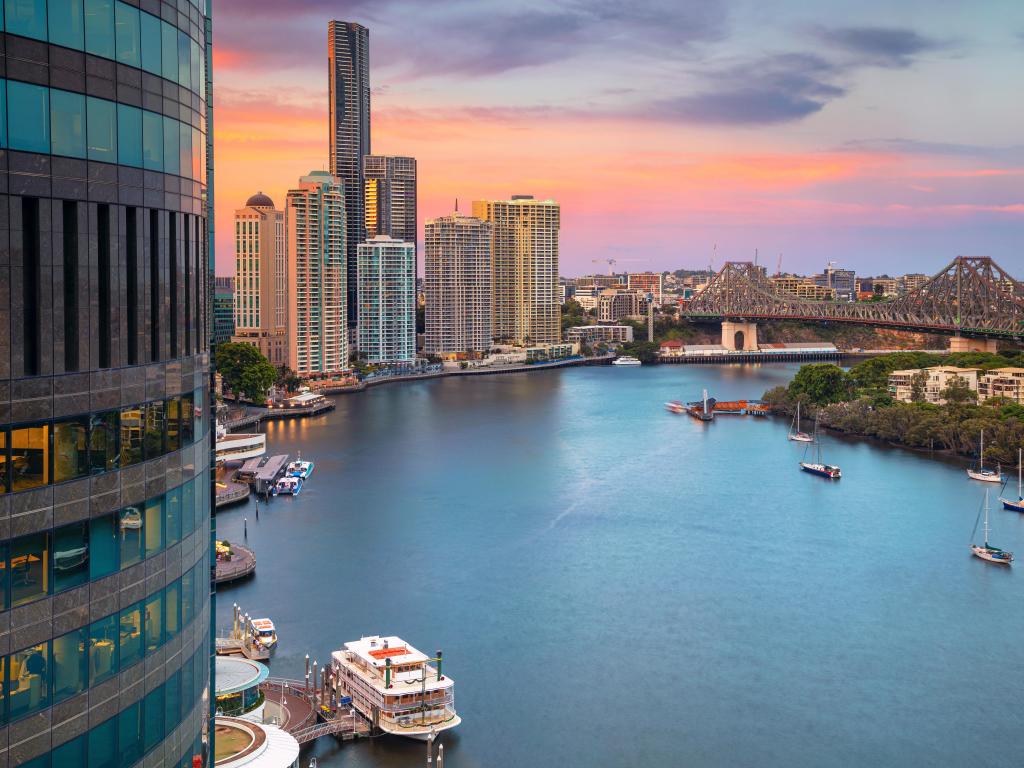 If you are a surfer - or if you simply love the beach - then this route is perfect, as it will lead you past hundreds of sensational kilometres of golden sand. You will be spoiled for choice when it comes to wonderful opportunities to swim, walk, snorkel, jet ski or kayak.
Best road trip route from Brisbane to Rockhampton
The drive from Brisbane to Rockhampton is an easy one to complete in that it is essentially one straight, bitumen road.
There are also plenty of places to stop for gas, answer a call of nature, or get something to eat, at the regular roadside conveniences and coastal towns you will pass.
Road trip route from Brisbane to Rockhampton
Leaving Brisbane via the Bruce Highway, you will begin by heading in a northerly direction.
One of the first places you should consider visiting is the world famous Australia Zoo. Located in the suburb of Beerwah, this zoo was made internationally famous by Steve Irwin, aka 'Crocodile Hunter'.
Featuring over 1200 species of birds, reptiles and mammals, some of the star attractions here include crocodile feedings, and a number of interactive animal encounters like hugging a koala.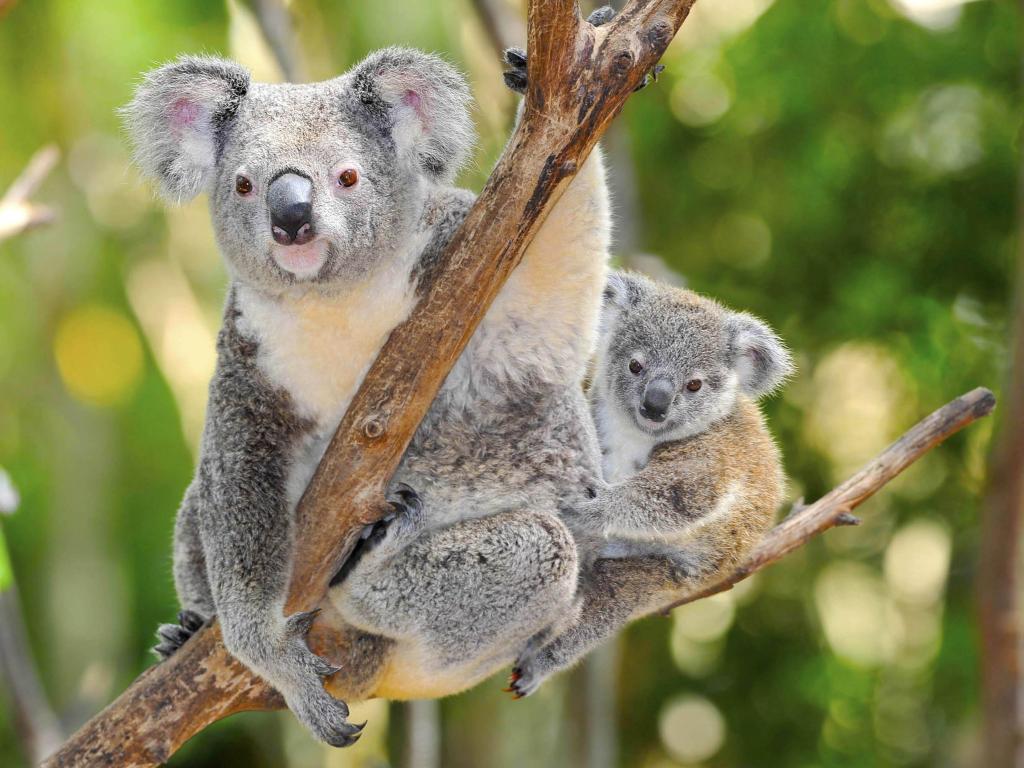 After leaving Australia Zoo, you can choose to visit Noosa and Mooloolaba Beach. These are two of the best known regions of the Sunshine Coast and offer excellent experiences.
Noosa is a world renowned surf spot, whilst Mooloolaba is arguably the most beautiful beach on the whole of the Sunshine Coast.
Noosa is also known for the fantastic boutique shops that make up glitzy Hastings Street, as well as the outstanding Noosa National Park, and the Noosa Everglades. Which along with the Florida Everglades, is one of only two Everglades systems in the whole world.
Mooloolaba is also home to the world class Underwater World. A fabulous marine mammal park, oceanarium and wildlife sanctuary.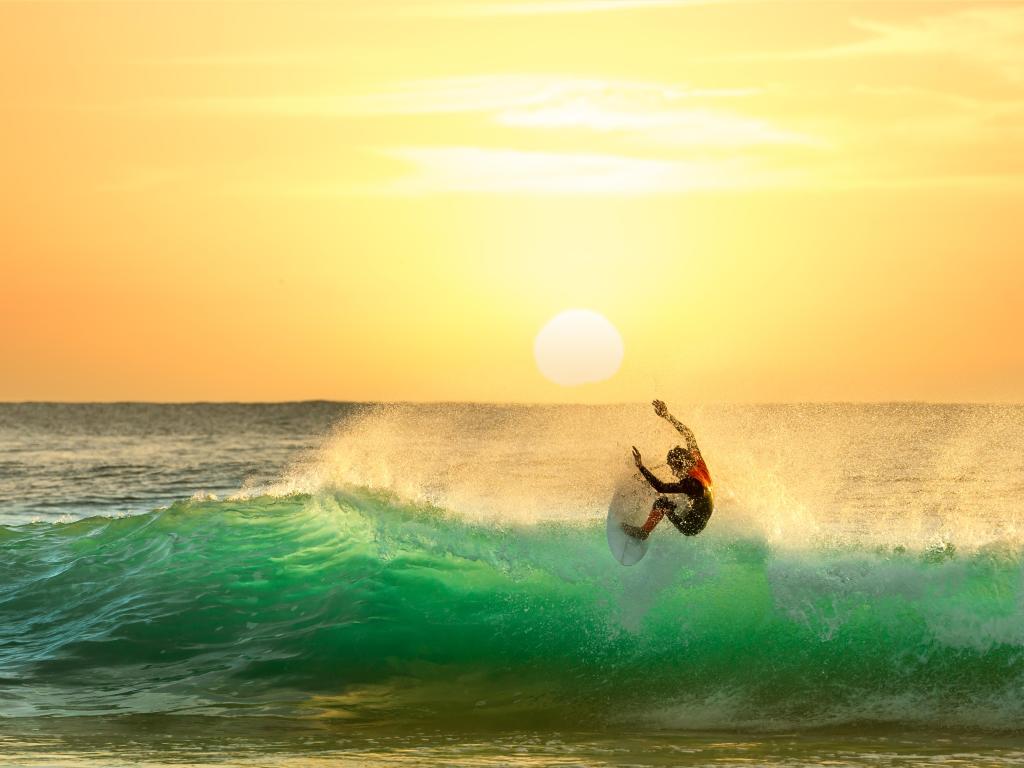 Moving on from here you will soon pass Gympie, which boasts an historic gold mining history, as well as Rainbow Beach and Fraser Island. Both of which showcases areas of outstanding natural beauty and are great for 4-wheel-drive.
Making your way on to the Fraser Coast, you may want to take the opportunity to spot humpback whales at Hervey Bay, which is said to be the 'whale watching capital of the world'.
At the town of 1770 you can check out the point where Lt James Cook is reputed to have initially made landfall in Queensland. While nearby Agnes Waters provides one last chance to catch some waves at the state's most northerly surf beach.
The bustling port city of Gladstone is also well worth checking out as a last stop before reaching Rockhampton. Not least because it has a fabulous botanical garden.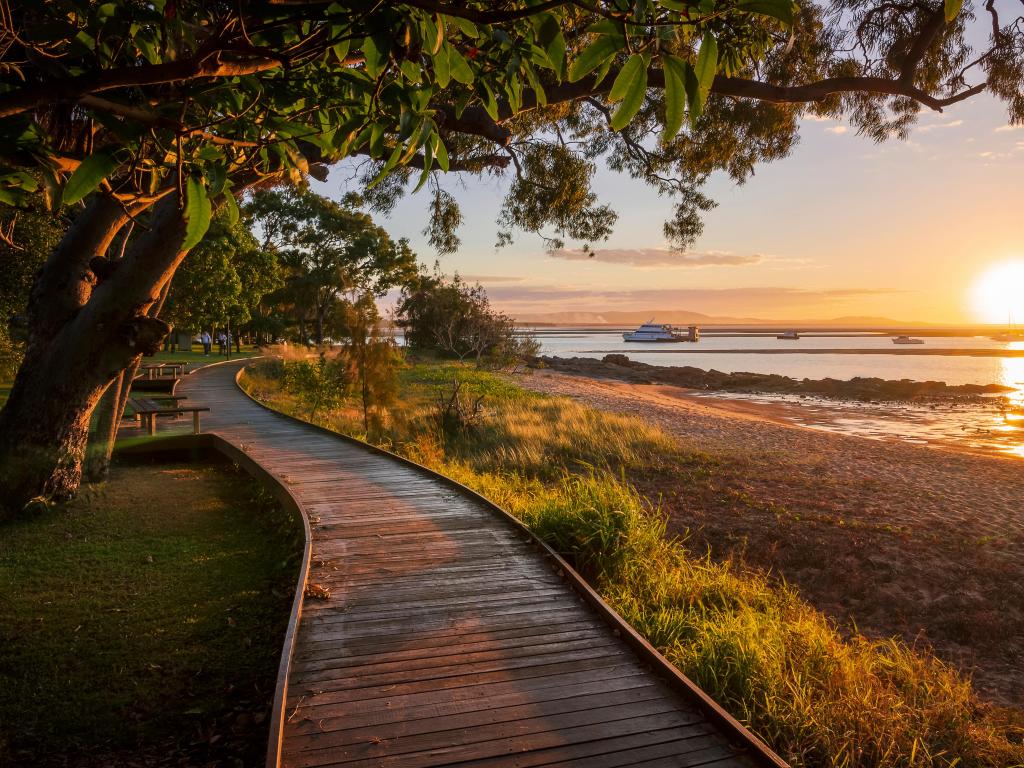 Best places to stop between Brisbane and Rockhampton
A road trip from Brisbane to Rockhampton features a lot of interesting places to visit and sights to see. So it is well worth breaking up your journey over two or three nights, to enable you to check out as many of them as you can.
There are lots of places you can choose to stay. But these are the ones we most recommend.
Discover the magic of Mooloolaba
Located on the Sunshine Coast, Mooloolaba is about 100km north of Brisbane. Renowned for its sensational beach, which ranks amongst the best in Queensland, it is also serves as a great base to explore Australia Zoo and Underwater World.
Set amongst landscaped gardens that feature ornate sculptures, Oceans Mooloolabais a great choice for a pampered stay. Directly on The Esplanade, where all the main shops and restaurants are located, this luxury 5 star property is just a two minute walk from the beach.
It offers comfortable accommodation with a sleek, minimalist design, as well as a spacious balcony that showcases sweeping views of the beach.
The hotel's hot tub and outstanding swimming pool are also great places to relax after a hard day's drive.
Spot whales at Hervey Bay
Hervey Bay is renowned for being the 'whale watching capital of the world'. It's also a pleasant coastal town with a series of lovely beaches and quaint piers that are well worth exploring.
If you decide to stay here the Grand Mercure Allegra Hervey Bay is a terrific option. The self-contained units at this deluxe five star accommodation are light, airy and beautifully appointed. They also feature either a balcony or courtyard that enables you to relax against a backdrop of beautiful views.
Located just a few meters from the beach, and close to all the main shops and eateries, the property is also near to a massive playground facility that kids will love.
It also boasts a stunning lagoon pool, and a very good fitness centre, for those who want to invigorate themselves after a long day of driving and sightseeing. Whilst the onsite tour desk can arrange excursions to Fraser Island, or whale watching trips for you.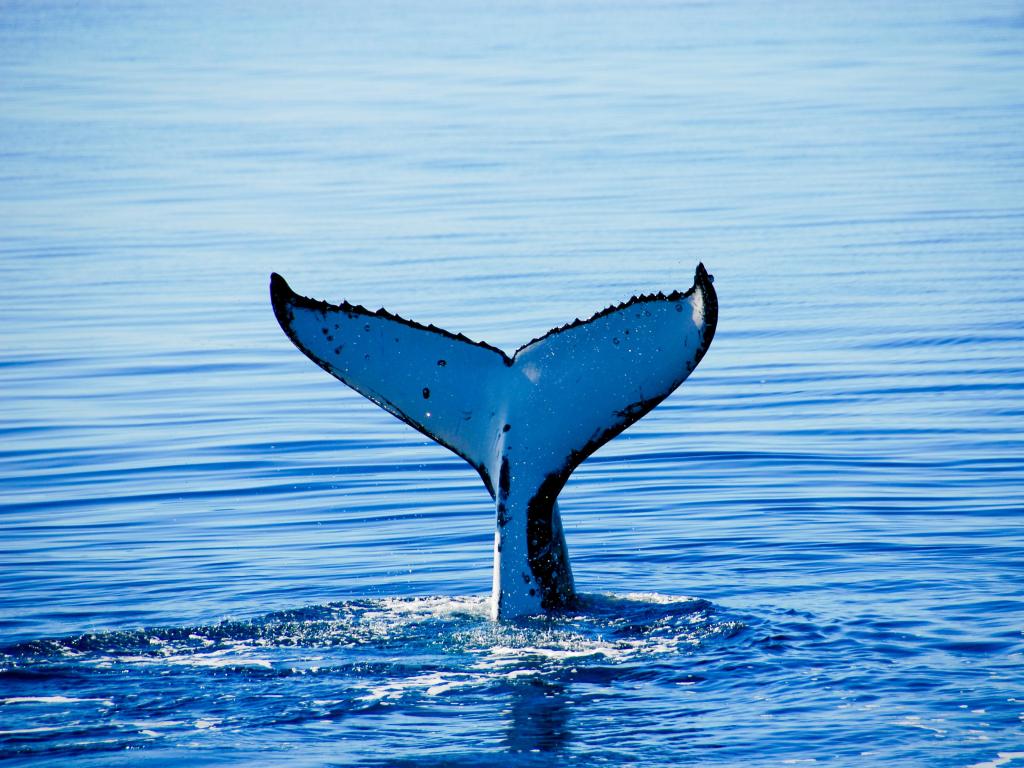 Go surfing at Agnes Waters
As the most northern surf beach in Queensland, Agnes Waters presents one last chance to catch a beachside break before continuing your journey.
If this is something you want to take advantage of, the Sandcastles 1770 Motel & Resort is a great option, with its stunning location, right on the sands.
Centrally situated, this property offers direct beach access to the main lifeguard patrolled beach. It's also just a 5-minute stroll to a popular precinct of shops and restaurants. While the historic town of 1770, which is famous for being the place where Lt James Cook first made landfall in Queensland, is close by too.
The hotel also boasts two exceptional swimming pools, as well as an accomplished restaurant and bar and an onsite tour desk that can organise Great Barrier Reef Cruises for you.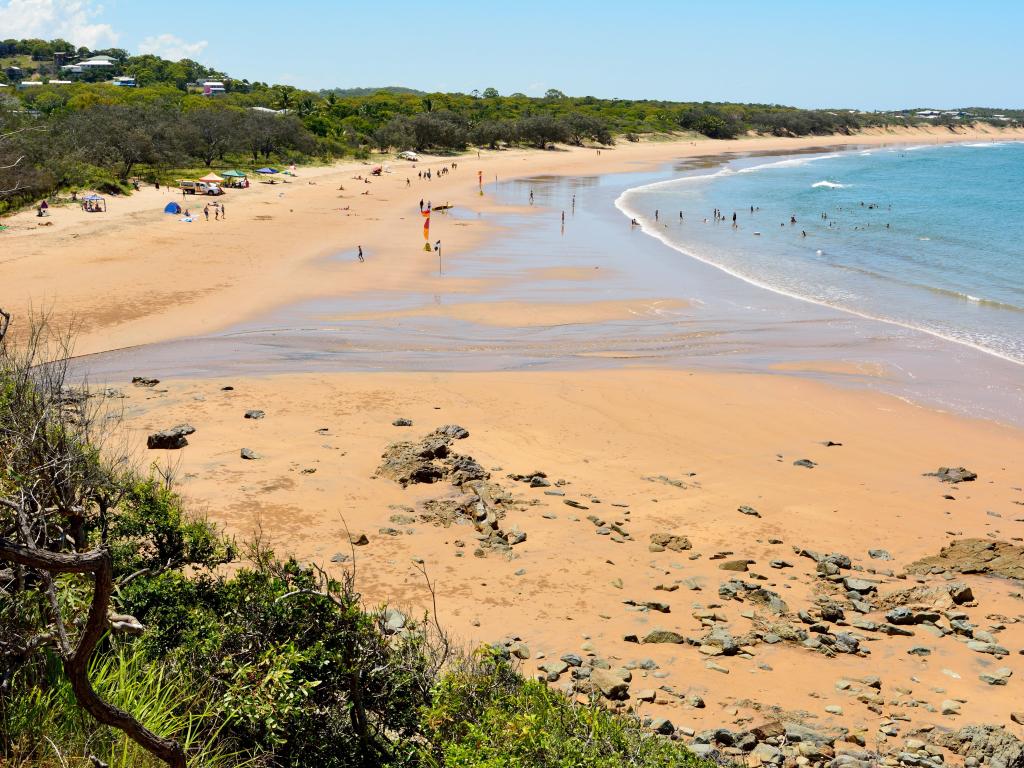 Things to see on a road trip from Brisbane to Rockhampton
There are so many places of interest, and notable sights to see, on a road trip from Brisbane to Rockhampton, that you really need a good few weeks at your disposal to see them properly.
But if time is not on your side, then we recommend you try and prioritise a visit to the following places if you can:
Australia Zoo - World famous zoo forever synonymous with Steven Irwin, aka the 'Crocodile Hunter'. It hosts over 1200 species of birds, mammals and reptiles from all around the world, as well as crocodile feedings and various interactive animal encounters like hugging a koala.
Mooloolaba Beach - Beautiful coastal town that showcases one of the best beaches in Queensland. Also home to the magnificent Underwater World. An exceptional marine mammal park, oceanarium and wildlife sanctuary.
Noosa - Known for its excellent beaches and notable surf breaks, upscale Noosa also boasts glamorous Hastings Street, as well as the spectacular Noosa National Park and the incredible Noosa Everglades. Which is one of only two Everglades systems in the world.
Gympie - Quaint town with a rich gold mining history. It is also home to the famous Gympie Muster. One of Australia's leading country music festivals.
Rainbow Beach - Stunning coastal beach that features magnificent sand dunes. Stretching for as far as the eye can see, they take on numerous stunning colours of the rainbow as the light of day changes.
Fraser Island - Magnificent World Heritage listed site, that at 123km in length, is well known for being the world's largest sand island. It takes the form of a breathtaking landscape of sand dunes, rainforests, eucalyptus woodland and mangrove forest.
Hervey Bay - Lovely seaside town that is the 'whale watching capital of the world'. As well as being an excellent place for spotting Humpback whales, it also features a number of pretty beaches and quaint piers too.
Bagara Beach - Beautiful beach town with a rich history of sugar cane production. Boasting a long promenade walk, it is a great spot for fishing, swimming and snorkeling. It also has some fabulous local cafes and restaurants too.
Agnes Waters/1770 - Enjoy one last bout of decent surfing at Queensland's most northerly surf beach. Also visit the historic coastal town of 1770. The spot where Lt James Cook, is said to have first made landfall within the state.
Gladstone - Bustling port city with a fabulous waterside setting. Also boasts a delightful botanical garden and reputation for being a hotspot for foodies and craft beer.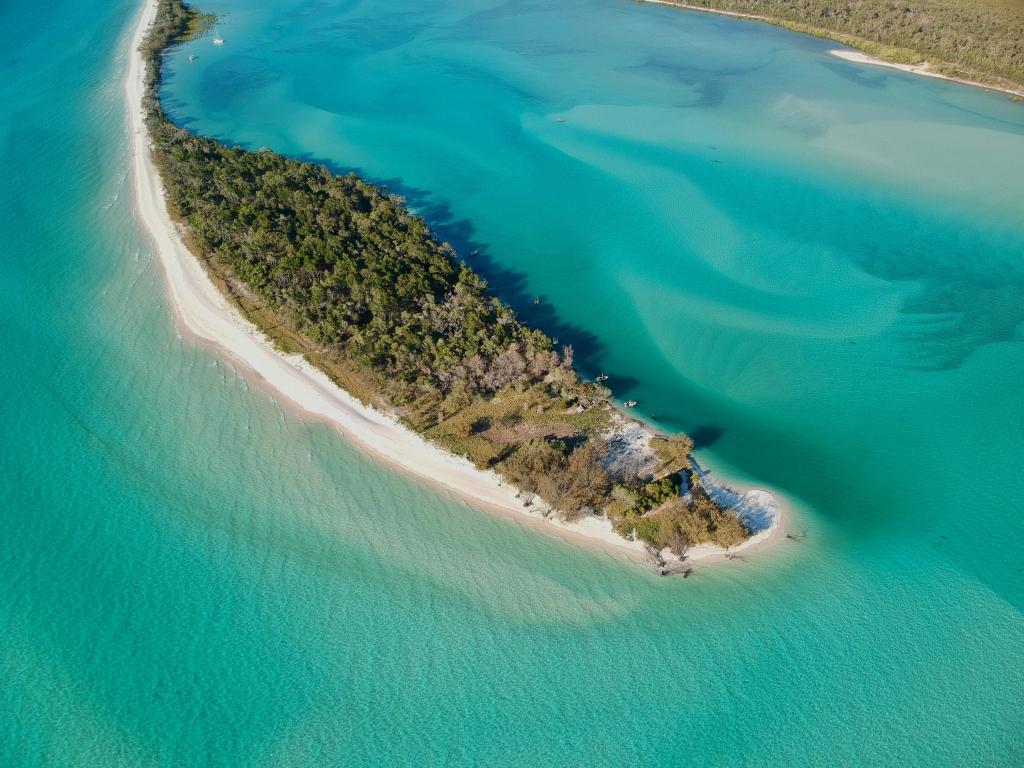 Best time to go on a road trip from Brisbane to Rockhampton
Brisbane to Rockhampton is a road trip you can undertake at any time throughout the year.
As a general rule, the best time to drive this coastal route would be between February and April, and September and November. This period falls outside the heavy storm season and the colder months of winter, which could otherwise negatively impact on your beach experience.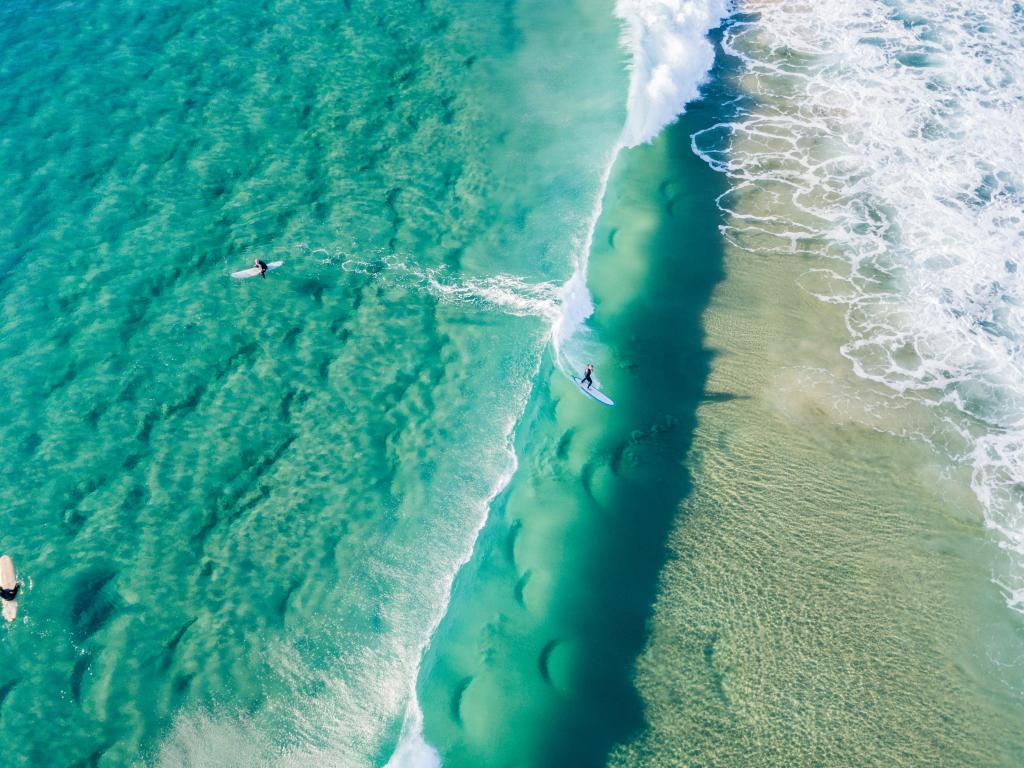 During the school holidays, as well as the summer months and weekends, hotel prices and levels of traffic congestion could well be higher than at other times of the year.
Other than that you can hit the road whenever you feel like it. Though it's probably a good idea to ensure your vehicle has been fully serviced and is up to the journey before you go.