Road Trip from Brisbane to Cairns
A road trip from Brisbane to Cairns is one of Australia's great coastal drives. Showcasing some of the major highlights of the Eastern Seaboard, you will get to visit many of Australia's finest beaches, as well as famous seaside towns and some truly memorable tourist attractions.
The 1680-km road trip from Brisbane to Cairns takes 19 hours and 15 minutes to drive. But you can stop off at places like Seventeen Seventy, Noosa, Hervey Bay, Yeppoon, Cape Hillsborough, Airlie Beach, Bowen and Mission Beach en route.
These destinations are a few of the many locations you can visit on this epic excursion. So make sure you keep on reading until the end to discover all the places you could go.
How far is Brisbane to Cairns and how long will the road trip take?
The Bruce Highway is the main road that links Brisbane and Cairns. Overall it will take you about 19 hours and 15 minutes of uninterrupted driving time to cover the 1680-km distance. But really you should try and complete it within a minimum of three days, if not more.
If you are a thalassophile, then you will absolutely love this route as it will take you past hundreds of wonderful beaches. Most of which offer fantastic opportunities for walking, swimming, snorkeling, kayaking or jet skiing.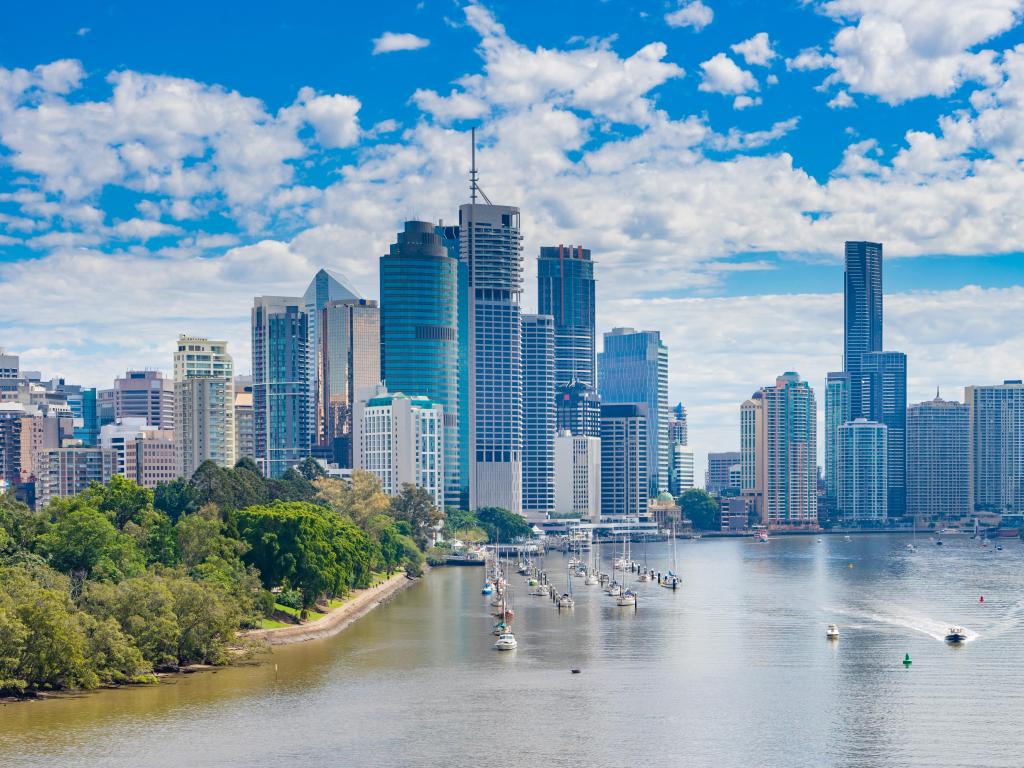 Despite being a very long drive it is actually a pretty straightforward one to undertake. And there are plenty of chances for a restroom break, to fill up your gas, or grab a quick bite to eat, at any of the numerous small seaside towns and regional cities you will pass along the way.
Best road trip route from Brisbane to Cairns
The Bruce Highway was named after a very popular former politician called Harry Bruce. Starting from Brisbane, this road will take you all the way up to Cairns.
Although its only about 45 minutes away from Queensland's capital city, one of the first stops you will want to make is at Australia Zoo. Located in Beerwah, this zoo was made famous by the 'Crocodile Hunter' Steve Irwin and currently features over 1200 animals from the smallest of lizards to the tallest of giraffes.
From Australia Zoo, the delightful resort area of Noosa is another excellent stop off. Glitzy Hastings Street has a wonderful parade of boutique shops, while the Noosa Everglades is one of only two Everglades systems in the whole world.
Leaving the Sunshine Coast you will gradually make your way through the wonderful beachside community of Hervey Bay, which is 'renowned for being the whale watching capital of the world'.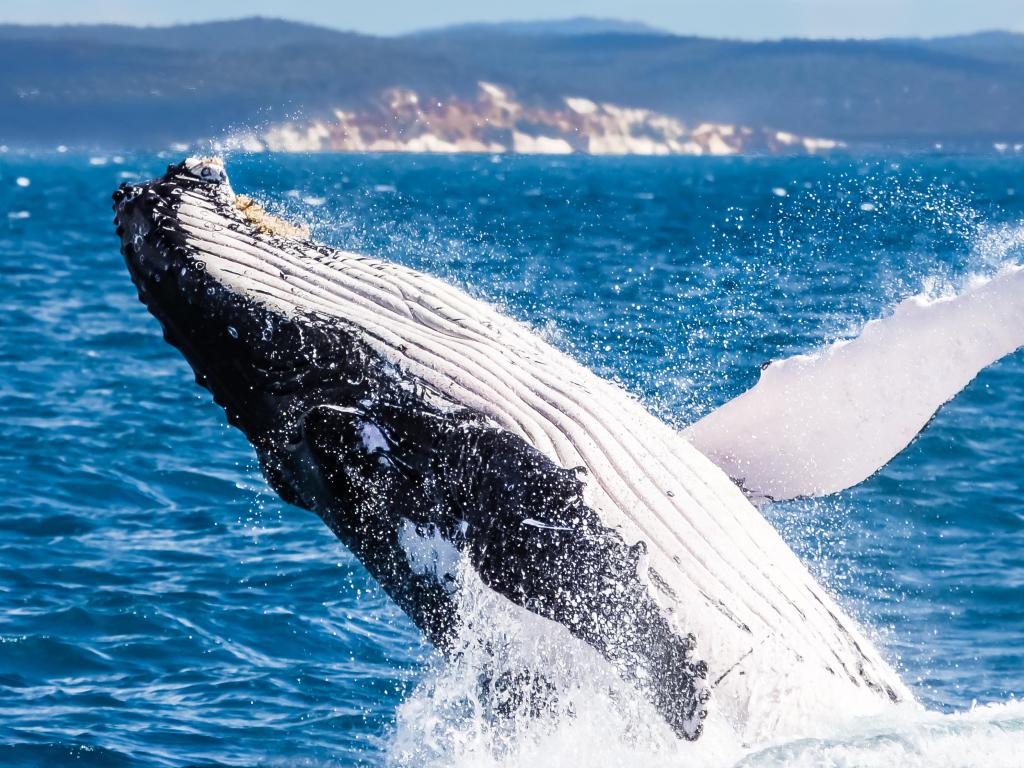 You will also pass the turn off to Agnes Waters and 1770, which was where Lt James Cook made landfall in Queensland, thus making it the birthplace of the state.
Pretty soon after you will hit Yeppoon. The principal town of the Capricorn Coast, it has some truly wonderful beaches here, as well as a fabulous man made lagoon. It also serves as great base to visit nearby Great Keppel Island, which itself is famous for having 17 wonderful beaches.
Yeppoon is near Rockhampton, which is a major city in central Queensland. A few hours down the road Mackay is the next big city. One of Australia's largest sugar cane farming regions, this city is essentially halfway between Brisbane and Cairns.
It is also an excellent base to visit nearby Cape Hillsborough to see the magnificent sight of wallabies and kangaroos, hopping around the surf every day at sunrise.
Continuing north, the lively town of Airlie Beach has a wonderful palm tree lined beach. It is also the gateway to the Whitsundays, and the Great Barrier Reef, and you can book lots of tours to take you out there.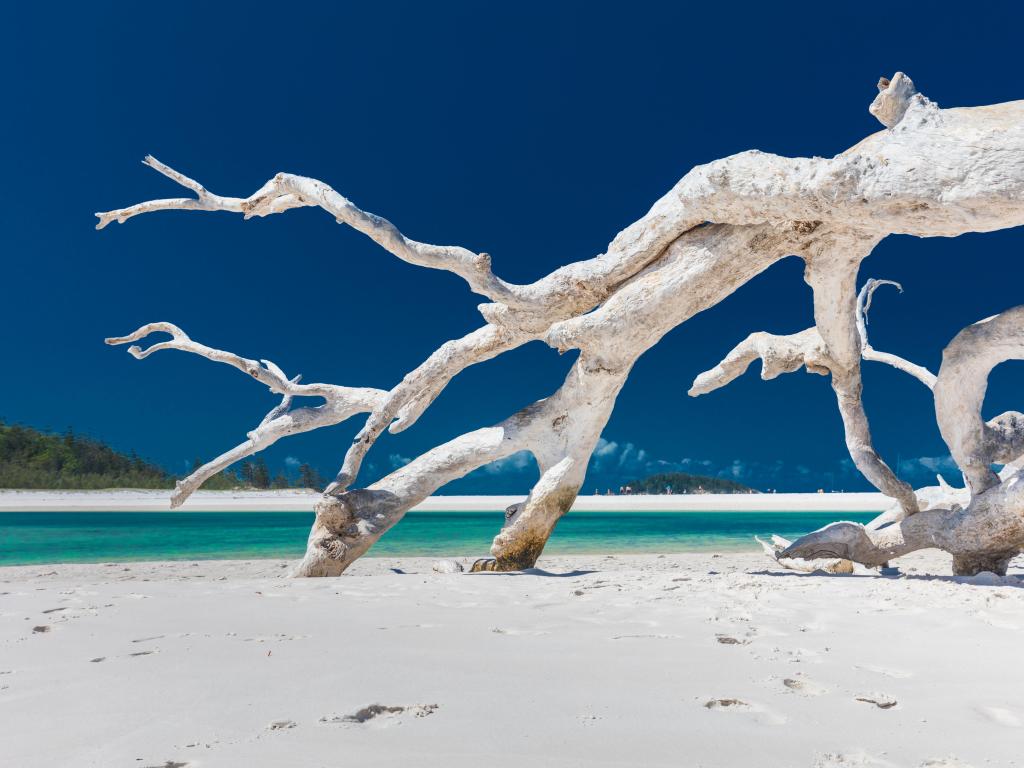 The latter part of the drive will see you pass Townsville, which is notable for housing Reef HQ, the world's largest living coral reef aquarium, and Bowen, which is known as the 'mango capital of Australia'.
You will also pass Cardwell, which features the stunning natural wonder of the Cardwell Spa Pool, as well as Mission Beach, which is one of the most idyllic beaches you could ever wish to visit.
Best places to stop between Brisbane and Cairns
As a road trip from Brisbane to Cairns is such a long drive you will need to pick at least one, if not two places to stay overnight during your journey there.
There are lots of options available to you. But here are the ones we recommend.
Go surfing at Agnes Waters
Agnes Waters is the northern most surf beach in Queensland. So a stop off here represents your last chance to catch some decent waves before continuing up to Cairns.
For this reason, the Sandcastles 1770 Motel & Resort is a terrific choice of accommodation as it offers direct beach access to the main patrolled beach at Agnes Waters.
Centrally located, this hotel is just a 5-minute walk to the main shopping centre and parade of restaurants. While the historic town of 1770 is just a few minutes' drive away too.
One of the best things about this hotel is that it has two fantastic resort swimming pools. It also has a fabulous onsite bar and bistro restaurant, and a tour desk that can hook you up with any kind of tour or activity, from a Great Barrier Reef Cruise to a game of lawn bowls.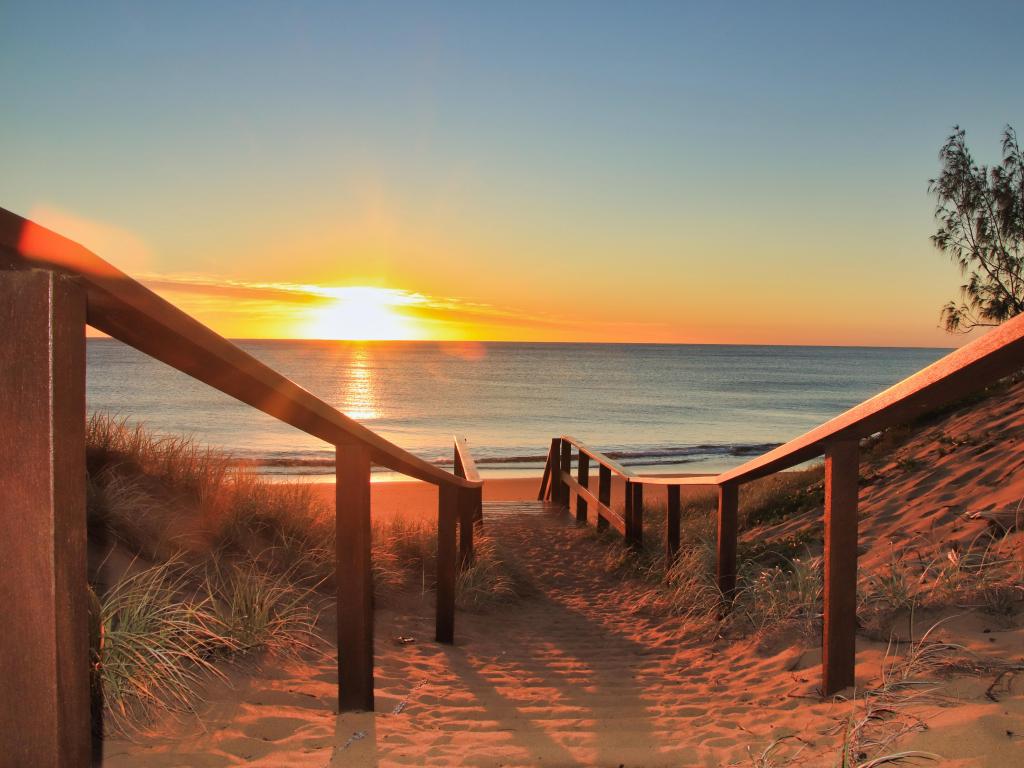 Enjoy the delights of Airlie Beach
Located just over halfway between Brisbane and Cairns, fabulous Airlie Beach is a great base to explore the Great Barrier Reef and the Whitsunday Islands.
Most of the hotels in the area can organise tours for you there, but The Airlie Beach Hotel also has the added bonus of being a great place to stay.
Pretty much directly opposite Main Beach, the hotel is also not too far away from the Abel Point Marina. The location where most of the sailing, fishing, diving and snorkeling trips to the Whitsundays and the Great Barrier reef depart from.
Rooms are tastefully decorated and very comfortable here and the hotel also has a fantastic outdoor swimming pool for you to relax in. In addition its flagship restaurant, 'The Pub' is widely recognised for its great gastropub food and live entertainment.
Take stock in Townsville
Townsville is the last main city before you get to Cairns. About a 4-hour drive away, it provides an excellent opportunity to refresh yourself, carry out any maintenance on your car and also stock up on supplies.
Situated directly opposite the beach, the Waters Edge The Strand is a delightful 4-star hotel that showcases terrific views of Magnetic Island and Cleveland Bay. Its also just a 5-minute walk into the city centre where all the main shops, restaurants and bars are located, and is a short drive to the Reef HQ indoor aquarium.
As well as having a fabulous outdoor swimming pool and spa pool, the hotel also offers comfortable rooms with full kitchenette, complete with a refrigerator, stove and microwave.
Things to see on a road trip from Brisbane to Cairns
There are so many things to see on a road trip from Brisbane to Cairns, that you really need a good month at your disposal to do them justice.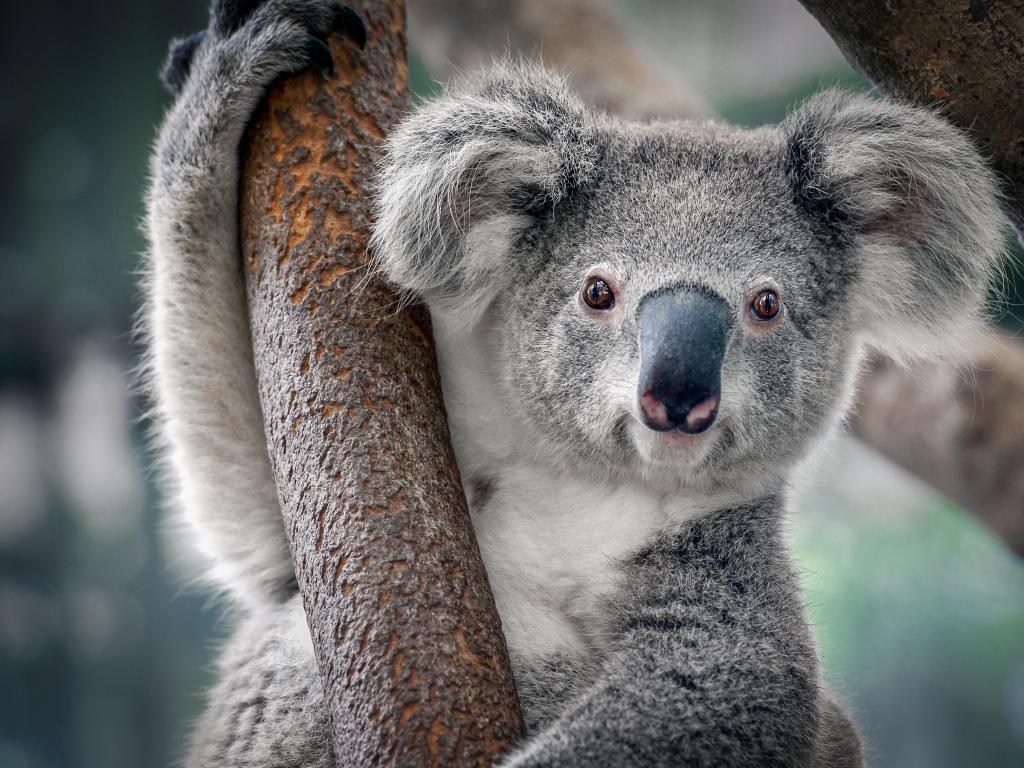 But if you are short on time, try and make the effort to visit these notable places:
Australia Zoo –Made famous by the 'Crocodile Hunter', Steve Irwin, this zoo features over 1200 animals including crocodiles, snakes, giraffes, dingos, elephants and galahs.
Noosa - World famous surfing spot, with terrific beaches. Known for the upscale boutique shops of Hastings Street, the Noosa Everglades and the Noosa National Park.
Hervey Bay - Renowned destination for whale watching. Also a great base for day trips to nearby Fraser Island.
Agnes Waters/1770 – Catch some waves at Agnes Waters, the most northern surf spot in Queensland. Also visit the historic coastal town of 1770, the birthplace of Queensland, that was named in honour of Lt James Cook, who made landfall here in May 1770.
Yeppoon – pleasant coastal town with lots of lovely beaches and a terrific man made lagoon pool. Also serves as a fabulous jump off point to visit Great Keppel Island.
Mackay – Lively town roughly halfway between Brisbane and Cairns. It boasts a lovely harbor and Bluewater Lagoon, a popular city water park.
Cape Hillsborough - Check out the wonderful sight of wallabies and kangaroos hopping around the shoreline in search of breakfast every morning at sunrise.
Airlie Beach - Lively beachside town that serves as the gateway to the Whitsunday Islands and Great Barrier Reef. Also known for its wonderful palm tree lined lagoon, the area has some of the best nightlife north of Brisbane.
Townsville – Last main city before Cairns. Check out the Reef HQ Aquarium to see marine life and coral from the Great Barrier Reef.
Bowen – Take a photo of 'The Big Mango', watch a performance at the Summergarden Theatre and enjoy some truly wonderful beaches.
Cardwell - Treat yourself to a rejuvenating swim in the magnificent geological wonder of the Cardwell Spa Pool. Also cast a line at one of the regions many fantastic fishing spots.
Mission Beach - Enjoy one of Tropical North Queensland's most idyllic beach settings. Alternatively why not tackle the 6km Musgrave Track on your mountain bike?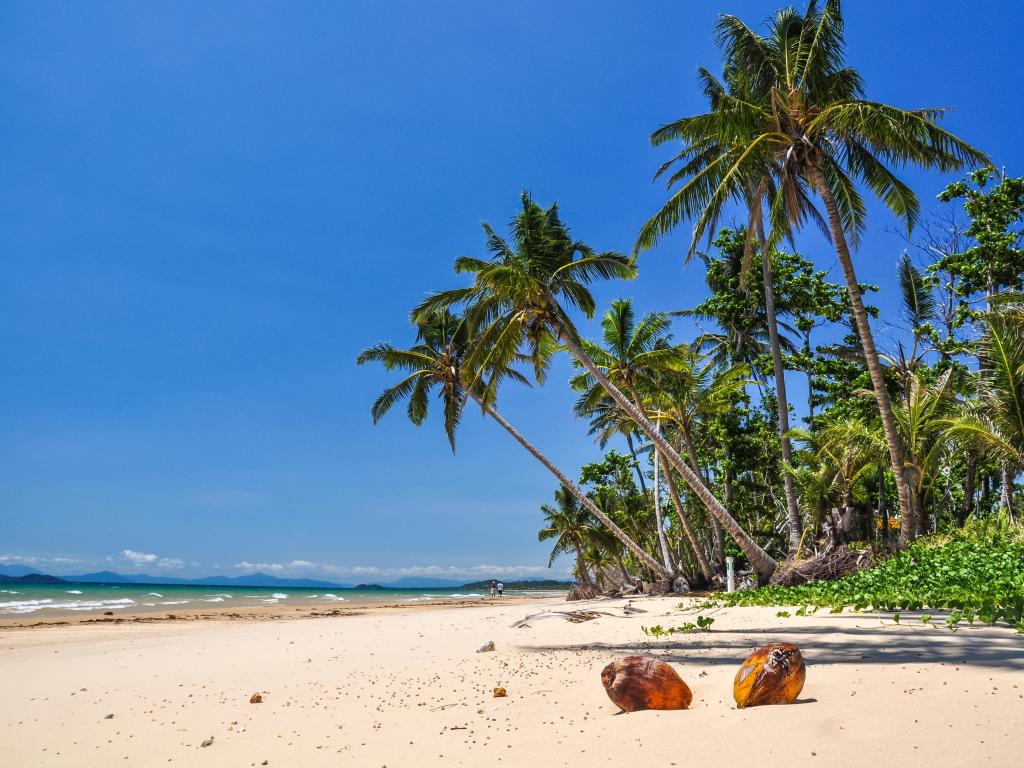 Best time to go on a road trip from Brisbane to Cairns
Brisbane to Cairns is a road trip you can easily do at any time throughout the year.
By and large the best time to do this coastal route is between the months of February and April, or September and November. This would see you avoiding the colder months of winter and the heavy, prolonged storms that can hit in the first couple of months of summer.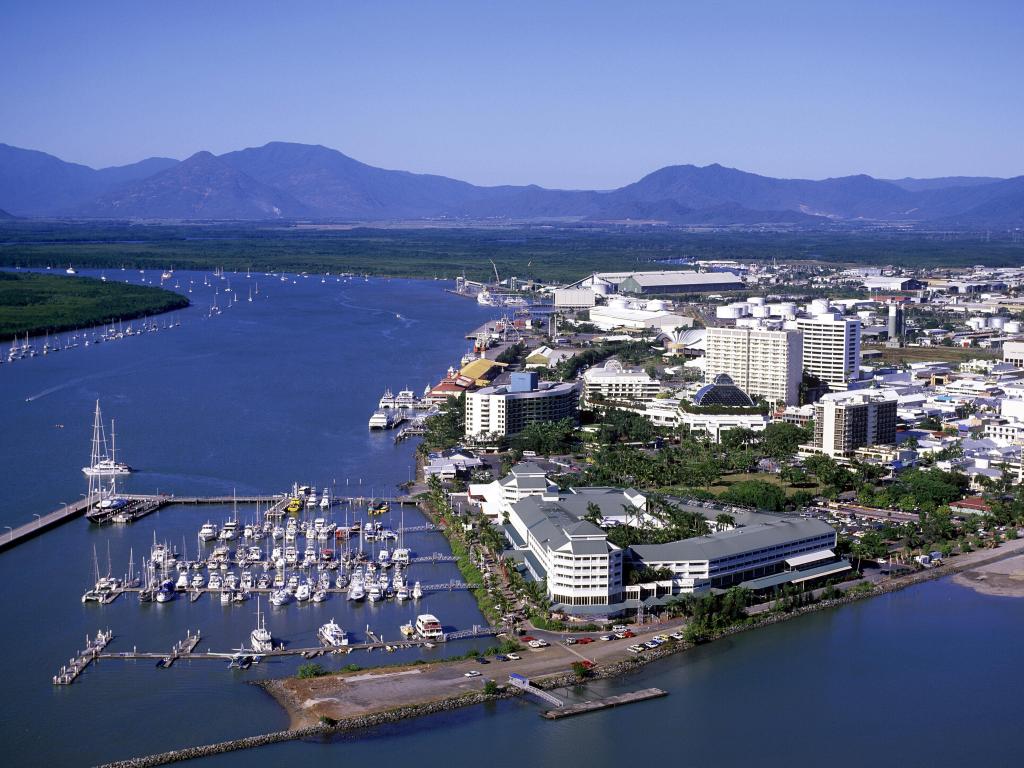 During the school holidays, the warmer months and at the weekends you will find that traffic volumes, and hotel prices, will be higher than any other time of the year.
But really, just jump in your car and hit the open road when you feel like it. Just make sure your vehicle has been fully serviced before you go.