Road Trip from Buffalo to Orlando, Florida
If you are looking for the ultimate adventure that will take you from the borders of Canada to the sunny shores of Florida, this road trip from Buffalo to Orlando, Florida is exactly what you've been looking for. Traveling either on the glistening Atlantic Coast or through the legendary Blue Ridge Parkway, this is the journey of a lifetime.
The 1,440-mile road trip from Buffalo to Orlando, Florida will take 24 hours to drive. Notable stops are Washington DC, Richmond, Virginia Beach, Myrtle Beach, Charleston, Savannah and Jacksonville, or you can travel on the Blue Ridge Parkway.
At the end of your trip, a truly amazing vacation, epic attractions and world-famous theme parks await you in Orlando, Florida. Read on to find out more about the best routes, great places to stay, inspiring things to see and the ultimate time to visit.
How far is Orlando, Florida from Buffalo, and how long will the road trip take?
Comparison of road trip route options between Buffalo and Orlando, Florida

| Route | Distance | Driving Time |
| --- | --- | --- |
| The Coastal Route | 1,440 miles | 24 hours |
| The Blue Ridge Parkway Route | 1,470 miles | 25 hours |
Hugging the Atlantic Ocean, the Coastal Route will take 24 hours to drive and cover 1,440 miles. This does not take any detours or stops you might want to take into account.
The slightly longer Blue Ridge Parkway Route is 1,470 miles long and the drive will take 25 hours without any pit stops. However, given that this is one of the most scenic drives in the US, you might want to make some detours.
Because of the incredible cities, amazing landmarks and stunningly scenic landscapes this road trip will take you through, no matter which route you choose, we recommend taking at least a week if not more.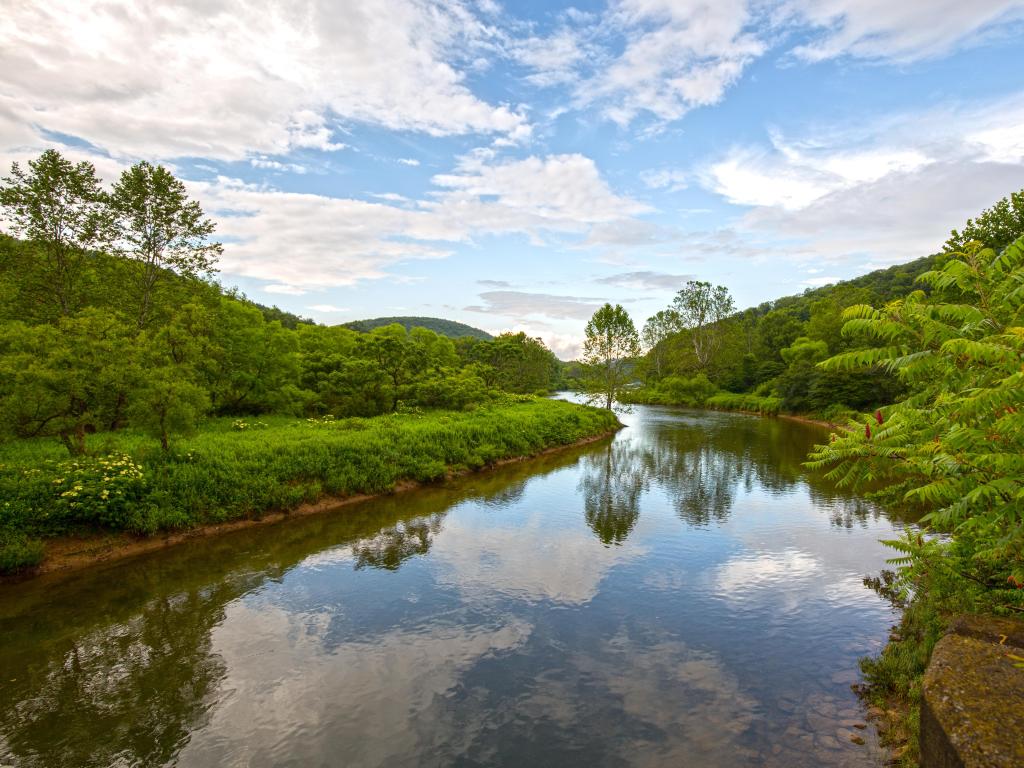 Looking to extend your trip? Our Ultimate Florida Road Trip Itinerary is the perfect starting point!
READ MORE - Ultimate Florida Road Trip Itinerary
Best road trip route from Buffalo to Orlando, Florida
Our suggested routes both are epic in their own rights, and could not be more different in character. This means that the best route for you will depend on what you want to see and the activities you want to enjoy en route.
If you are a beach lover, a sun worshipper or history buff, the Coastal Route is the perfect choice for you. Traveling through iconic cities on the East Coast like Washington DC, Charleston and Savannah, you will get a chance to take a deep look into the nation's rich history.
You will also get the opportunity to enjoy the beautiful sandy coast and the waves in Virginia Beach and Myrtle Beach.
On the Blue Ridge Parkway Route, stunning natural beauty awaits you. If you are looking for the beautiful scenery of rugged mountains and lush greenery, you will not find a better drive than Blue Ridge Parkway, aptly named "America's favorite drive".
You will also get to visit vibrant cities like Pittsburgh and Atlanta as well as the breathtakingly beautiful Asheville on the Blue Ridge Parkway Route. Another perk of choosing this route is that you will get to make a detour to the stunning Shenandoah National Park as well.
If you are looking to add urban experiences to your journey, you can also extend your road trip on this route to visit Charlotte, Macon and Gainesville.
How to drive from Buffalo to Orlando, Florida
The map above shows our suggestions for the best road trip routes between Buffalo and Orlando, Florida. Keep reading for detailed descriptions of both routes, where to stay on either, and the best things to do on the way.
The Coastal Route
Head south from Buffalo on US-219 past the scenic Allegany State Park and then Allegany National Forest. Driving through Moshannon State Forest, you will cross from Pennsylvania to Maryland and head towards Washington DC.
Drive through Richmond and start hugging the beautiful Atlantic Coast to visit Virginia Beach. Heading past Fayetteville, you will soon reach Myrtle Beach, followed by the beautiful city of Charleston and historic Savannah.
Keep heading south in the state of Florida and to Jacksonville. Soon after, you will get the opportunity to visit the charming city of St Augustine and glitzy Daytona Beach before reaching your destination in Orlando.
If looking for more adventure, why not check out our ultimate Florida road trip itinerary?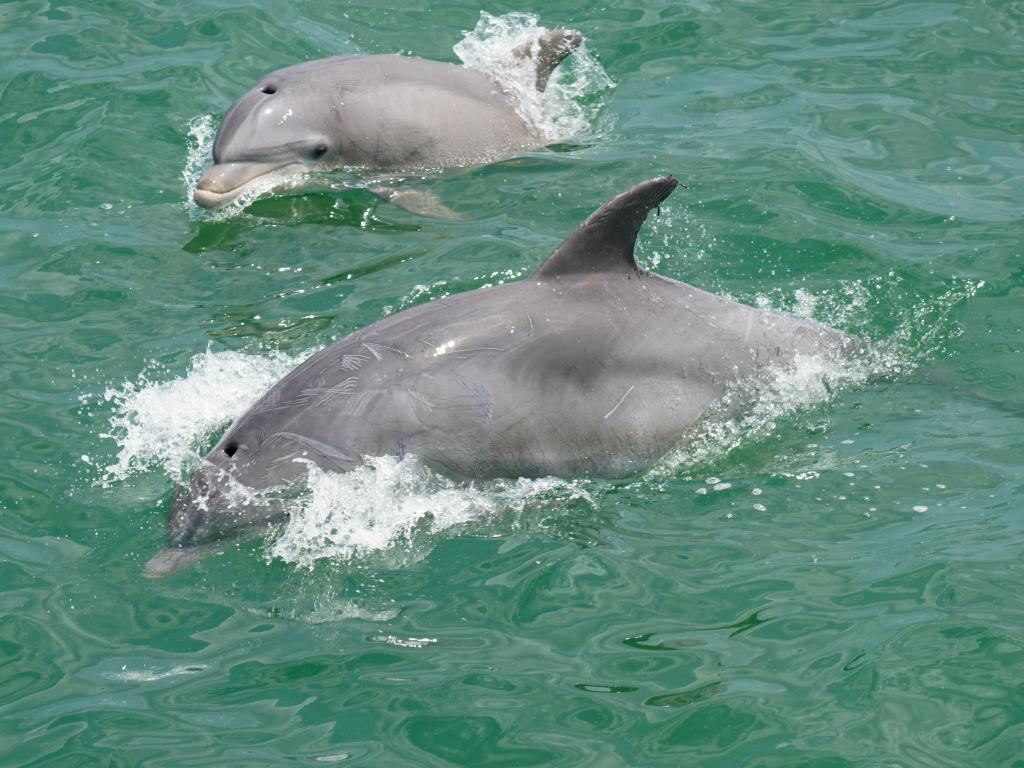 The Blue Ridge Parkway Route
Follow Interstate 90 (I-90) out of Buffalo, which will take you to the scenic shores of Lake Erie. Here you can choose to make a detour to visit Erie or turn south as you reach the city's outskirts and head towards Pittsburgh.
Driving through West Virginia, you will travel past George Washington & Jefferson National Forest in Virginia and then Roanoke. Here you will have the option to hop directly on the Blue Ridge Parkway, depending on how much time you have, or follow US-221.
If you are traveling on the highway, head towards Mabry Mill and converge with the beautiful Blue Ridge Parkway. This stunning drive will take you through many awe-inspiring overlooks and unforgettable landscapes before you reach Asheville past Blowing Rock.
Here you can make a detour to Charlotte, if you want to explore the city. If not, head southwest into Atlanta. Driving past the suburbs of Macon, Valdosta and Gainesville, all amazing places to make detours to, you will reach the exhilarating city of Orlando to mark the end of your trip.
If you want to explore Florida further, here is our ultimate road trip itinerary in the state.
Best places to stop between Buffalo and Orlando, Florida
As you explore gorgeous southeastern America on this exhilarating road trip traveling through some of the most exciting cities in the country, you'll need a couple of stopovers to rest and restore.
Below are a few of our top recommendations highlighting the best hotels on both routes.
Architectural inspiration in beautiful Savannah
Located two-thirds on the Coastal Route, Savannah's sunny weather and rich history, dotted with unique architecture, will be a welcome sight after a long drive. Boasting a perfect location to reenergize before the last leg of your trip, Savannah is full of southern charm.
Take a stroll on the city's cobblestoned streets as you explore the beautiful Historic District and the city's rich settler history to learn more about the roots of the nation and their complexity.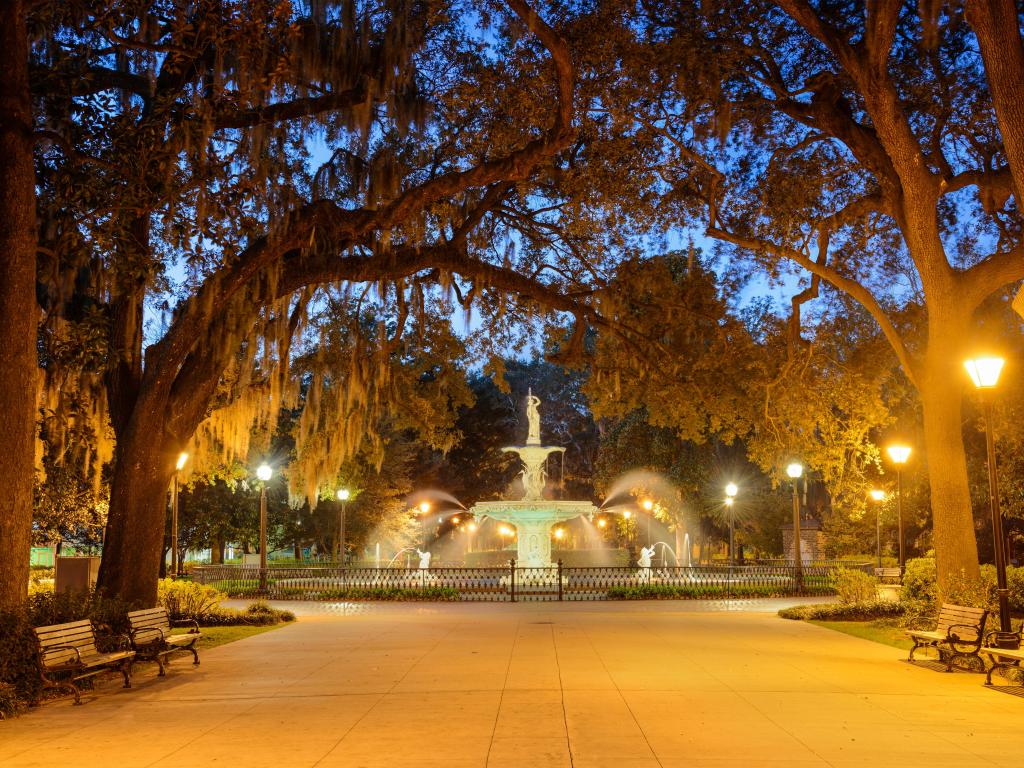 If you are an architecture enthusiast, we absolutely recommend a visit to the Cathedral Basilica of St. John the Baptist. This majestic structure boasts an intricate neo-gothic style.
Whether you are a history buff of a trainspotter, don't miss out on the opportunity to visit Georgia State Railroad Museum. Here, you will learn about the history of the railway in the state and admire the historic railcars on display.
After a stroll in the famous Forsyth Park, you will want to rest somewhere that provides the best that the city's got to offer, and there is no better choice of accommodation than the luxurious JW Marriott Savannah Plant Riverside District.
Located in the heart of historic Savannah, this property is just a stone's throw from Savannah's riverfront and is compromised of three gorgeous buildings. For the ultimate relaxation, you can unwind at the full-service spa on-site, a much-deserved pampering after all the driving.
You will be staying within the walking district of the best attractions in Savannah, including the city's entertainment district. However, you might even not want to venture out, as there are 12 amazing restaurants (no, that is not a typo) located right within the hotel.
A vibrant urban experience in Atlanta
Located just over halfway along the Blue Ridge Parkway Route, Atlanta is a metropolis that deserves an overnight stay or two. Home to a countless number of attractions and a buzzing nightlife scene, Atlanta's lively culture and its love for arts will bedazzle you.
A rich history dating back to the city's foundation in 1837, it isn't surprising that Atlanta is home to many incredible museums, including the Delta Flight Museum and the World of Coca-Cola.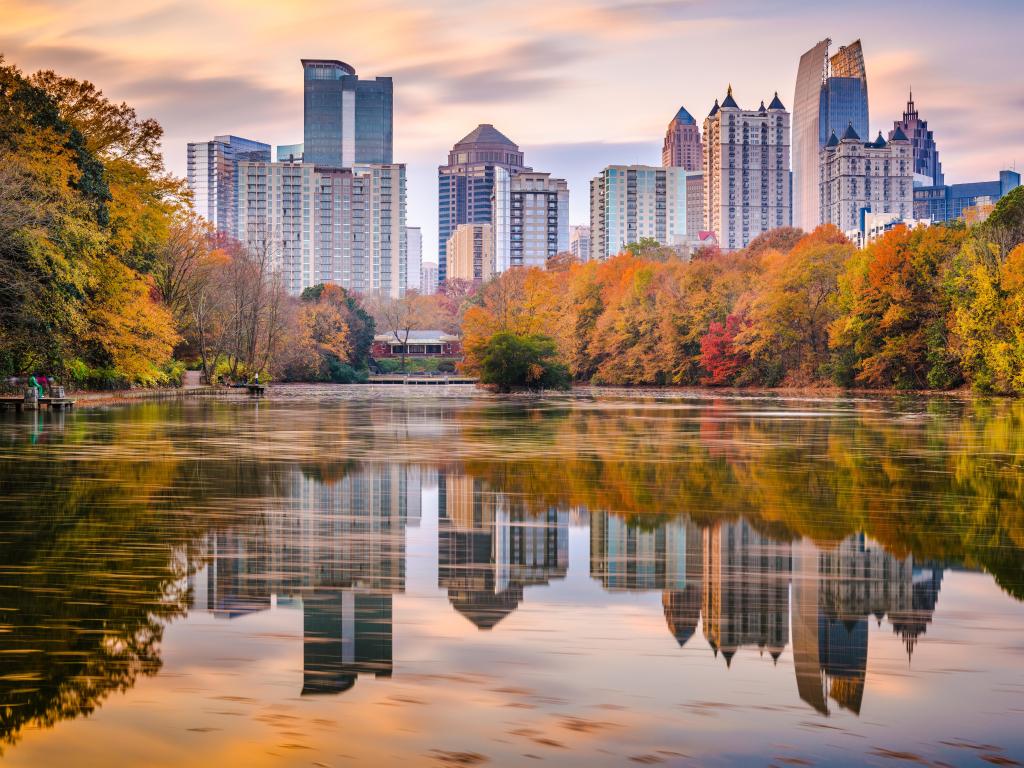 If you want to see some adorable animals, you can head to Zoo Atlanta, where you can see fascinating creatures and learn more about them. Did we mention that their furry family includes dozens of pandas?
For a stylish stay, you cannot do any better than the gorgeous Epicurean Atlanta, a newly built and elegant hotel located right in Atlanta's cultural and commercial center.
During your stay, you will find many attractions within easy reach of the hotel, including Piedmont Park, the Atlanta Botanical Gardens and the Fox Theater.
Where to stay when you reach Orlando, Florida
There is an endless choice of places to stay in Orlando, Florida. But to mark your amazing road trip from Buffalo to Florida in style, we recommend staying at Four Seasons Resort Orlando at Walt Disney World Resort to be right in the middle of all the action that brings millions of tourists to the city, domestic and international alike!
This luxurious hotel is dotted with gorgeously manicured gardens, sparkling pools to take a dip in and towering pillars of palms and cypress, which will make you think that you are staying in an oasis.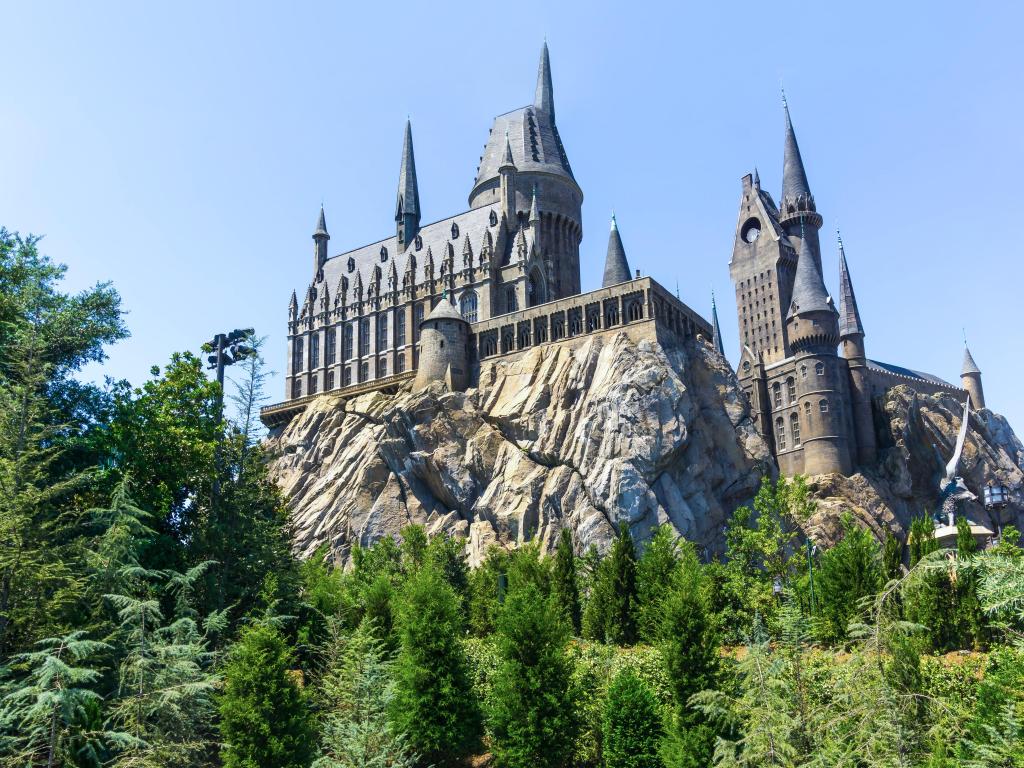 You will find top-notch shuttles at your service that will take you to the four theme parks within the Walt Disney World Resort, and you will be an easy drive from the other parks, such as Universal Orlando and its beloved Wizarding World of Harry Potter.
There are 6 on-site restaurants to dine at after your adventures with Mickey Mouse and Jack Sparrow. If you want to take your relaxation a step further, you can head to the amazing spa on site (which Four Seasons is so famous for) and treat yourself to a massage.
Things to see on a road trip from Buffalo to Orlando, Florida
There are so many incredible things to see and do on this epic road trip from Buffalo to Florida, no matter which route you choose. To make your decision easier, here are our top suggestions for unforgettable attractions and landmarks on each route.
The Coastal Route
Elephant Trails at the Smithsonian's National Zoo - You will get to marvel at these majestic creatures face-to-face at this facility that aims to educate and prioritize these fascinating creatures through their conservation program.
George Washington's Mount Vernon - America's first president's impressive estate is an amazing place to take a break. You can take educational tours and do whiskey tastings (if you are not driving, of course!).
Neabsco Regional Park - With more than 300 acres of natural, recreational, and historical features, this stunning park provides a great opportunity to stretch your legs, and discover the beautiful natural surroundings of Virginia.
Military Aviation Museum - This interesting museum is a worthy detour off the route. You will be amazed by the vintage warplanes that you can view in their massive hangar.
Fayetteville - Home to the Airborn and Special Operations Museum, and a historic city in the US, Fayetteville is a must-see on this route.
River Island Adventures - Explore this outdoor park that provides thrilling river adventures, including tubing down the river, guided tours on kayaks, and a delightful Gourmet S'mores Night.
Pon-Pon Chapel of Ease - Experience the beauty and history of the chapel facade's remains, currently undergoing reconstruction due to damage sustained during a 2020 storm.
Savannah National Wildlife Preserve - Situated on the Georgia-South Carolina border, near Savannah, this expansive 29,000-acre sanctuary boasts a visitor center and a scenic 4-mile wildlife drive.
McIntosh Sugarmill Park - You can reach this historical landmark as you leave Jacksonville. You will see ruins from a 19th-century sugar mill.
St Augustine Alligator Farm Zoological Park - Feeling brave? Visit this 100-year-old alligator sanctuary where you can catch daily wildlife shows.
Ponce de Leon Inlet Lighthouse - The brick-and-granite lighthouse, constructed in the late 1800s, was designated as a National Historic Landmark in 1998. It provides breathtaking views of the Florida coastline and includes a museum.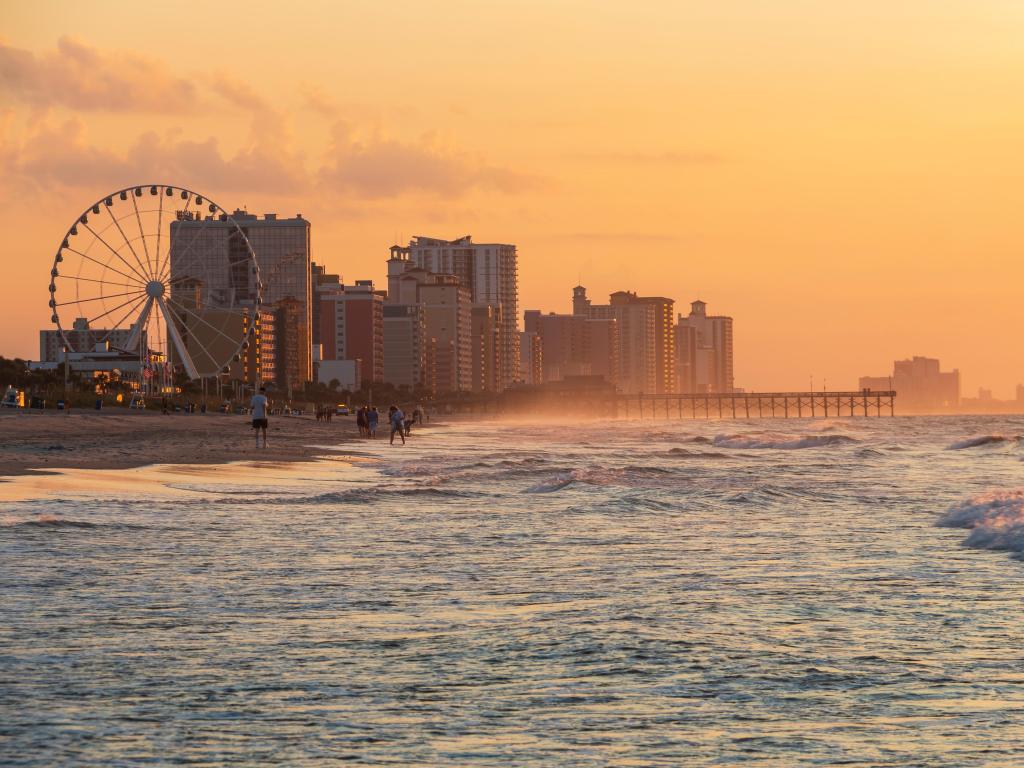 The Blue Ridge Parkway Route
Presque Isle State Park - Located on the glistening waters of the beautiful Lake Eries with miles of beaches on offer, you can also see a lighthouse and environmental center here.
Randyland - Discover the creations of Randy Gilson, an American folk artist, at this quirky Art Museum, which is brimming with vivid murals and colorful objects.
Wheels Through Time Motorcycle Museum - This impressive museum is home to around three hundred rare motorcycles and features interactive and educational exhibits.
Zoo Atlanta - Make a much-worthy detour as you enter the city and visit Zoo Atlanta, where you will be able to see a dozen of adorable pandas among other fascinating creatures!
Southern Belle Farm - A family-owned working farm spanning 330 acres provides an opportunity for you to pick fresh produce, berries, and peaches, as well as enjoy scrumptious snacks.
Jarrell Plantation State Historic Site - Located a short distance from Macon, the Jarrell Plantation State Historic Site offers an enlightening look at Georgia's history of slavery.
Museum of Aviation - Another great attraction to visit near Macon, this free museum boasts dozens of classic planes. Looking for more? There is also a flight simulator you can try out here!
Stephen Foster Folk Center Museum - The Stephen Foster Folk Center Museum pays tribute to the celebrated American composer and delves into Florida's folk history. The museum also features the world's largest tubular bell instrument, a 200-foot-tall Carillon Tower.
Marjorie Kinnan Rawlings Historic State Park - Located to the southeast of Gainesville, and nestled between Orange and Lochloosa Lakes, you can visit this 1930s farmhouse that was once the property of Marjorie Kinnan, the Pulitzer Prize-winning author.
Dada Battlefield Historic State Park - Designated as a National Historic Landmark, this location was the site of one of the most expensive American Indian battles in US history. Today, it serves as a community gathering place.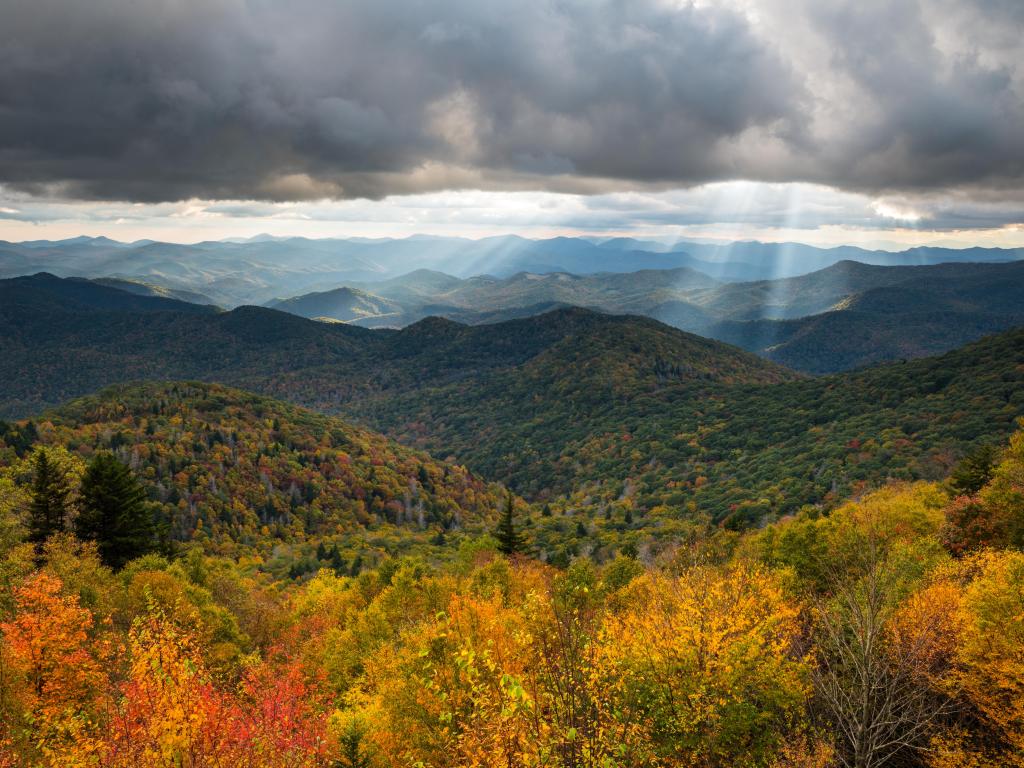 Best time to go on a road trip from Buffalo to Orlando, Florida
You can make this amazing road trip from Buffalo to Florida any time of the year as Orlando enjoys tourism throughout all seasons due to its amazing and world-famous theme parks like the Walt Disney World Resort and the Wizarding World of Harry Potter.
Summers are the peak tourism season but they can get hot and wet, so if you can opt for visiting during other seasons, you can enjoy milder weather and less crowds. Summer temperatures in Orlando range between 69 and 91 degrees Fahrenheit.
Winters are short and cool and these months are great to visit Orlando, especially during the holiday period. However, you will find that the attractions get pretty busy around Thanksgiving and Christmas. However, if you can brave the crowds, you can enjoy the gorgeous seasonal decorations.
Winter temperatures range between 50 and 73 degrees Fahrenheit, sometimes dipping down to around 40 degrees Fahrenheit.
Spring and fall can also be great times to visit Orlando. Being the shoulder seasons, they see less tourism but the weather will be consistent and mild, which makes it perfect for outdoor activities.
You will find that the average temperatures for both seasons range between 55 and 75 degrees Fahrenheit.
If you are visiting in the spring, make sure to check out Florida Puerto Rican Parade & Festival in April. Summer brings Girls in Wonderland in June and you can taste the delicious fruits of the area in Florida Strawberry Festival in the summer.