Road Trip from Charleston, SC to New Orleans
Get ready to experience Southern charm and hospitality on this road trip from historic Charleston to New Orleans, where music, cuisine and dazzling festivities converge. Along the way, you'll experience a diverse landscape that includes lots of natural beauty and vibrant cities.
The 790-mile road trip from Charleston to New Orleans will take 12 hours to drive. Highlights include Augusta, Atlanta, Birmingham, Meridian and Hattiesburg, as well as Talladega, Chattahoochee-Oconee, De Soto National Forests and Bonita Lakes Park.
We have compiled the must-see sites and the finest overnight stops on this fantastic Southern adventure. So, read on to find out all you need to know, including the best times of the year to plan your road trip between Charleston and New Orleans.
How far is New Orleans from Charleston, and how long will the road trip take?
Comparison of road trip routes between Charleston, SC to New Orleans

| Route | Distance | Driving Time |
| --- | --- | --- |
| The Inland Route | 790 miles | 12 hours 20 minutes |
| The Coastal Route | 850 miles | 16 hours |
There are two great options for the road trip from Charleston to New Orleans. The Inland Route is shorter, covering 790 miles and taking around 12 hours and 20 minutes to drive directly.
This route is great if you want to discover some of the finest cities of the South, such as Atlanta and Birmingham, as well as some spectacular national forests.
If you want to add some beach vibes to your road trip, opt for the Coastal Route. This covers 850 miles and takes a minimum of 16 hours to drive without stops.
There is so much to see and do on these routes, you will likely want to take three or four days to explore. This is especially true if you want to spend time on the beautiful beaches of Northern Florida and Mississippi.
This route takes in some of the country's loveliest beaches including Gulf Shores, Panama City Beach, and Pensacola, and characterful Southern cities, such as Savannah and Jacksonville.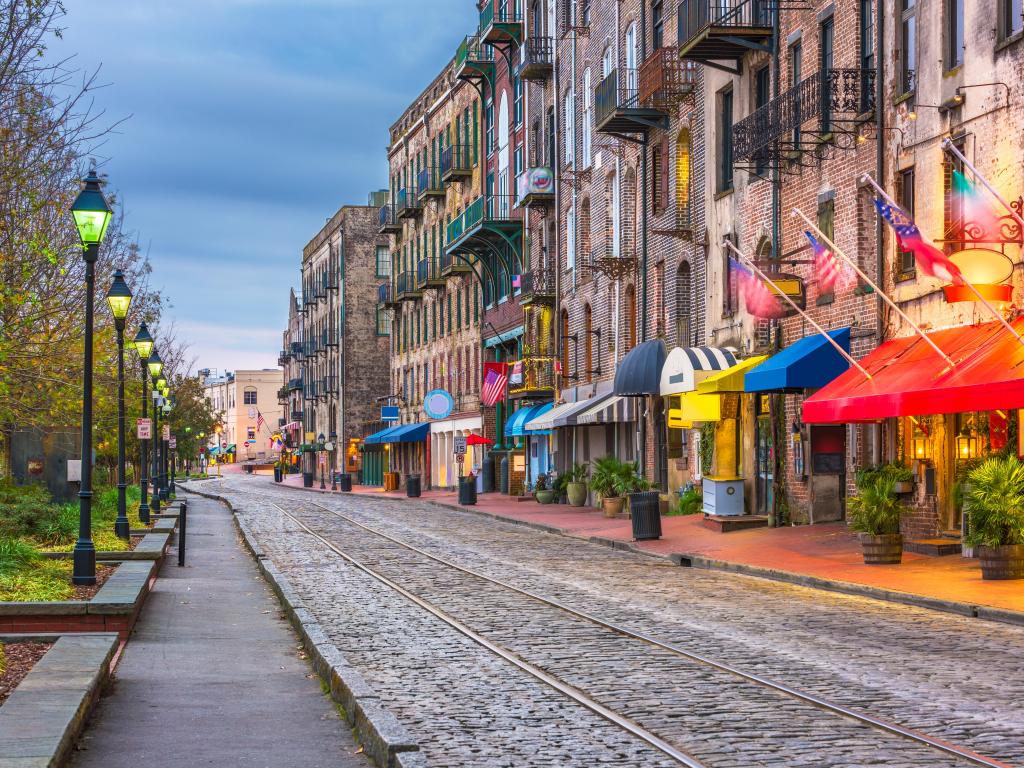 Best road trip route from Charleston to New Orleans
There is plenty to recommend both the Inland and Coastal routes, so whichever you choose, you are guaranteed a road trip to remember.
Which of the routes you opt for will ultimately depend on the time you have for your trip and on whether you want to enjoy any time at the beach during your travels.
The Inland Route does not feature any beaches along the way, while the Coastal Route traces the stunning Gulf of Mexico and is dominated by a coastal landscape.
Of course, having two equally appealing options is the perfect excuse to come back another time and take the other route, so you can experience all this awesome road trip has to offer!
The Inland Route
Leave Charleston via Interstate-26 (I-26) West. Take Exit 154A for US-301. Continue straight on SC-4 West/Neeses Road Northwest, turn right onto US-321 North, then left onto SC-389 West, before continuing straight on SC-39 North.
Merge onto I-20 West in Aiken County, heading towards Augusta, Georgia. Take Exit 58A from I-20 West for Capitol Avenue Southeast in Atlanta.
Leave Atlanta by I-20 West from Memorial Drive Southeast. Take Exit 126A from I-20 West for 6th Avenue North in Birmingham. From here, pick up the I-20 West/I-59 South from 18th Street North, then take Exit 80 from I-59 South in Moselle.
Follow US-11 South to East Pine Street into Hattiesburg. In Hattiesburg, get on I-59 South/US-98 East from US-11 South.
Follow I-59 South and take the exit for I-10 West towards New Orleans. Take Exit 234C for US-90 BUS West, and then Exit 12B for Carondelet Street will take you to your destination in New Orleans.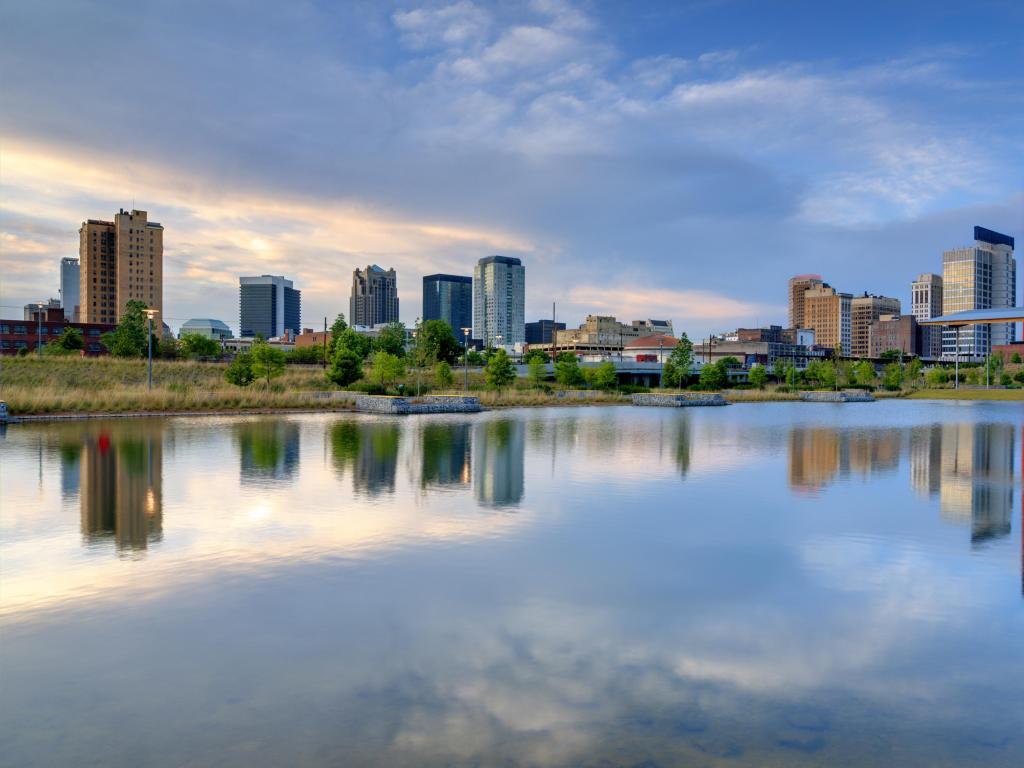 The Coastal Route
Leave Charleston via Highway 17 South from Broad Street and Lockwood Drive. Take the slip road onto I-95 South. Take Exit 5 to merge onto US-17 South, then pick up Hwy 17 South/Whyte Hardee Boulevard. Take the GA-25 exit towards Oglethorpe Avenue for Savannah.
From Savannah, take I-16 West from Martin Luther King Jr Boulevard. Then take Exit 157A to merge onto I-95 South, heading towards Jacksonville.
Take Exit 362B for I-295 West and then merge onto I-295 South. Leave via Exit 21B to merge onto I-10 West towards Lake City.
Take exit 209A to merge onto US-90 West/Mahan Drive for Tallahassee.
From Tallahassee, take FL-20 West. Turn left onto US-231 South and continue towards Panama City Beach. Take a slight right onto US-98 West/West 15th Street.
Cross the Hathaway Bridge and turn left onto FL-30 West/Front Beach Road for Panama City Beach. After taking a break and dipping your toes in sand here, turn left onto Front Beach Road and follow US-98 West to Benning Drive in Destin.
Leave Destin via Benning Drive and take a right onto US-98/Harbor Boulevard. Continue on US-98, crossing Destin Bridge. Stay on US-98, then turn right onto College Parkway, followed by left onto Duke Drive, and left onto Coral Strip Parkway.
Turn left onto Whisper Bay Boulevard, and then right onto US-98 West/Gulf Breeze Parkway. Cross Pensacola Bay via US-98 West/Pensacola Bay Bridge. Continue into Pensacola via East Gregory Street.
Leave Pensacola via FL-292 West and continue through Perdido Key. At the Alabama state line, the road becomes AL-182 West. Continue on AL-182 West to Gulf Shores.
Take the AL-59 North from Gulf Shores. Turn right onto Coastal Gateway Boulevard, then left onto Foley Beach Express. Turn right onto Baldwin Beach Express/County Road 28 South.
Turn left onto the slip road to Mobile and merge onto the I-10 West. Cross Mobile Bay, heading towards Mobile, Alabama. Continue on I-10 West, crossing the state line into Mississippi.
Take Exit 46 D-B for I-110 South towards Biloxi. Then take Exit 1B to merge onto US-90 West/Beach Boulevard for Biloxi Beach, from where you will be following I-110 North/MS-15 North. Take Exit 4C to merge onto I-10 West towards New Orleans.
Stay on I-10 West, then take Exit 234C for US-90 BUS West towards Westbank/Claiborne Avenue. Finally, take Exit 12B for Carondelet Street towards St Charles Avenue for downtown New Orleans.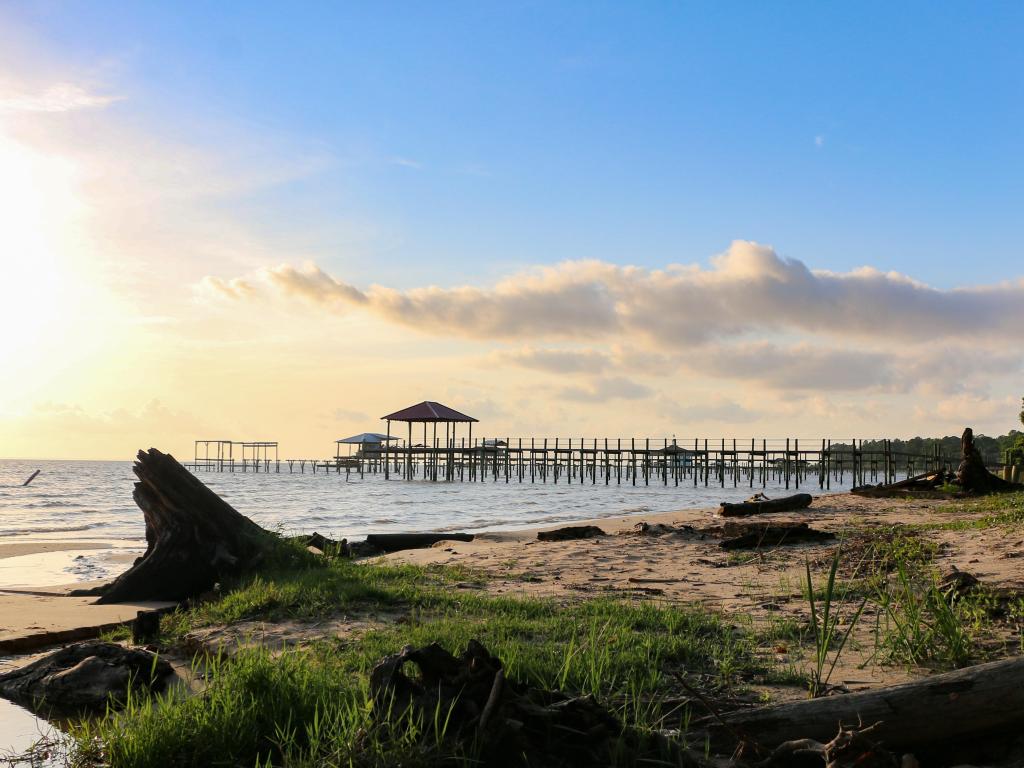 Best places to stop between Charleston and New Orleans
While both the road trip routes between Charleston and New Orleans are just about drivable in a day, we certainly recommend making some stops along the way.
Here are our favorite overnight stops on each route, with suggestions for where to stay, plus a great choice for a hotel once you've reached your destination.
Enjoy the vibrant colors of Atlanta
Located about five hours from Charleston, the city of Atlanta, the capital of Georgia, is ideal for an overnight stop that offers plenty to see and do. With its rich history and cultural attractions, you might even find one night is not enough in this cosmopolitan city.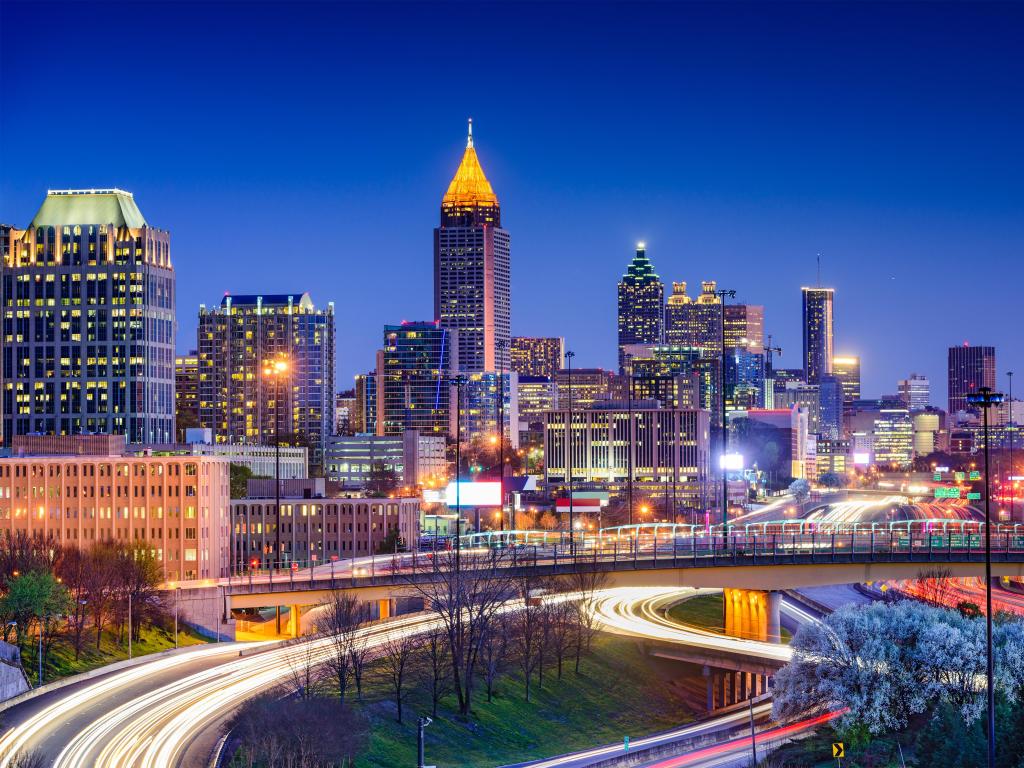 While you're here, be sure to pay a visit to Atlanta Botanical Garden with its living sculptures. You can also learn more about one of the world's most popular beverages at World of Coca-Cola.
Centrally located in downtown, The Candler Hotel Atlanta, Curio Collection by Hilton is an excellent option for an overnight stay. This beautiful hotel boasts a stellar location, which means that you can take a real break from the road and explore on foot.
With Georgia Aquarium and Centennial Olympic Park just two of the nearby attractions, you will have plenty to do on your day out exploring. There will never be a dull moment as the city is also renowned for its inspirational street art.
After grabbing a beer at one of the famous breweries that line the city, you can head back to the stylish hotel, where you can sit down to a meal at the upscale restaurant, sip a drink at the fabulous bar, and take advantage of the attentive concierge service.
Before you hit the road again in the morning, you can enjoy a hearty breakfast at the hotel that's sure to fuel you for the next leg of your journey.
Relax on the beach in Panama City Beach
If you choose the Coastal Route, we think Panama City Beach in Northwest Florida is a great overnight stop on your road trip. Located about five hours by road from New Orleans, it's the ideal place to chill out and relax before you reach your fun-filled final destination.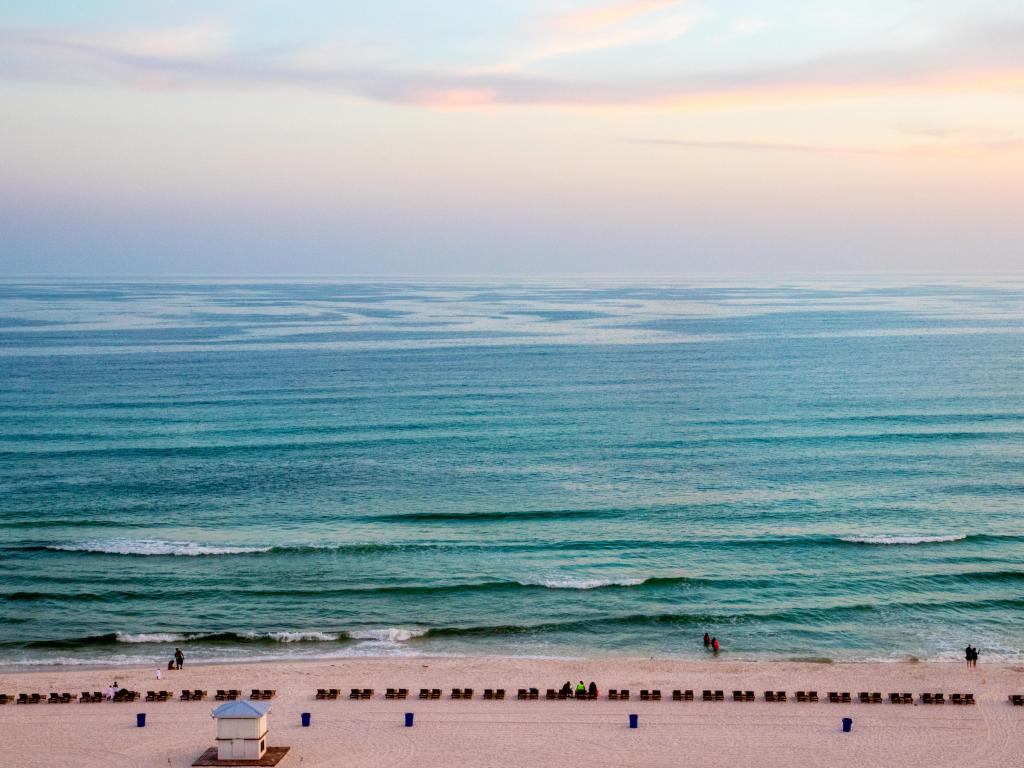 Of course, Panama City Beach is most famous for – yes, you guessed it – its beautiful sandy beaches! While you're here, be sure to visit the Pier Park shopping and entertainment area. You might also like to take one of the whale-watching or catamaran cruises.
Make the most of the lovely location by choosing a hotel that's right on the beach, such as SpringHill Suites by Marriott Panama City Beach Beachfront.
As well as offering direct access to the beach, the all-suites hotel features a fantastic outdoor swimming pool. There is also a superb restaurant on-site.
If you want a break from the beach, Shipwreck Island, Gulf World Marine Park and Ripley's Believe it or Not! are among the attractions in the area.
Where to stay when you reach New Orleans
There is so much to enjoy in New Orleans, from the omnipresent live jazz and Creole cuisine to the colorful cultural highlights and diverse history.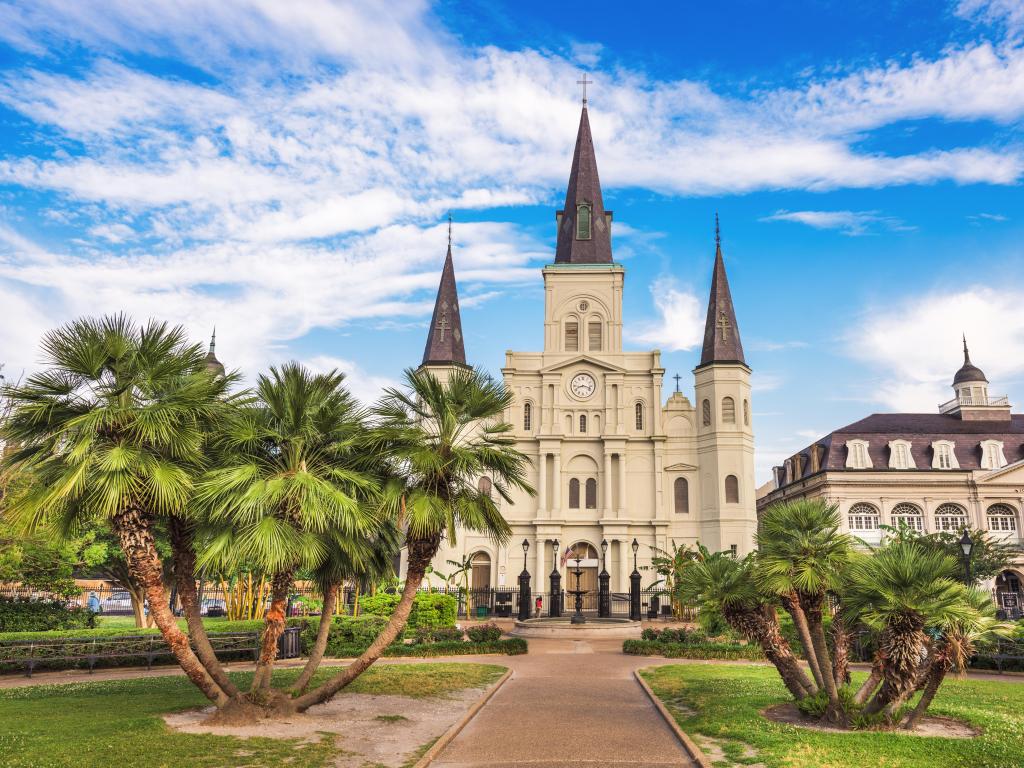 Make the most of your time in the so-called "Big Easy" by choosing a central hotel that's a great base for exploring this walkable city.
Located in the famous French Quarter, One11 is a chic hotel just a short distance from Bourbon Street, a historic thoroughfare known for its lively music joints and restaurants.
You can also find the Aquarium of the Americas and Harrah's Casino in the vicinity. When you want to take a break from sightseeing, the hotel features a fantastic restaurant and bar, a beautiful swimming pool, and a glorious sun terrace.
Things to see on a road trip from Charleston to New Orleans
The Inland Route and Coastal Route offer distinct itineraries with plenty of great stops along the way. To help you plan your journey, we've picked out some of the highlights of both road trip routes from Charleston to New Orleans.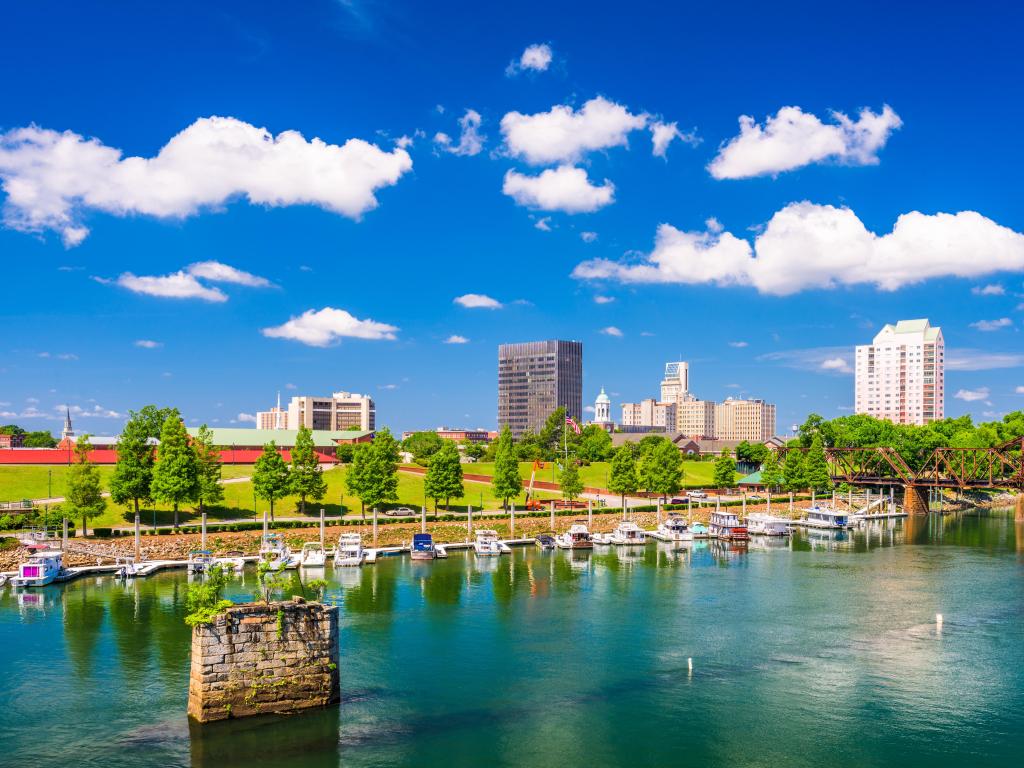 The Inland Route
Aiken County Historical Museum, South Carolina - Discover the area's fascinating history at this living museum housed in a charming "Winter Colony" cottage and set in lovely grounds.
Augusta, Georgia - Home to The Masters Golf Tournament, the city has plenty more to enjoy, including Augusta Canal Discovery Center and Augusta Museum of History.
Chattahoochee-Oconee National Forest, Georgia - Great for biking, hiking, and horse riding, or more gentle outdoor pursuits, this stunning national forest is the perfect place to spend a peaceful afternoon.
Talladega National Forest, Alabama - Discover even more natural beauty at this stunning forest, which is home to Cheaha Falls and Cheaha Lake.
Birmingham, Alabama - Founding city of Veterans' Day, you can also visit the Barber Vintage Motorsports Museum and Birmingham Civil Rights Institute.
UpSurge Trampoline Park, Alabama - The young and young at heart can enjoy a few fun hours bouncing around at this Tuscaloosa attraction.
Bonita Lakes Park, Mississippi - Take a break from the road at this lakeside park, which is also great for watersports.
De Soto National Forest, Mississippi - Explore another of this region's most awe-inspiring natural sites, named for 16th-century Spanish explorer Hernando de Soto.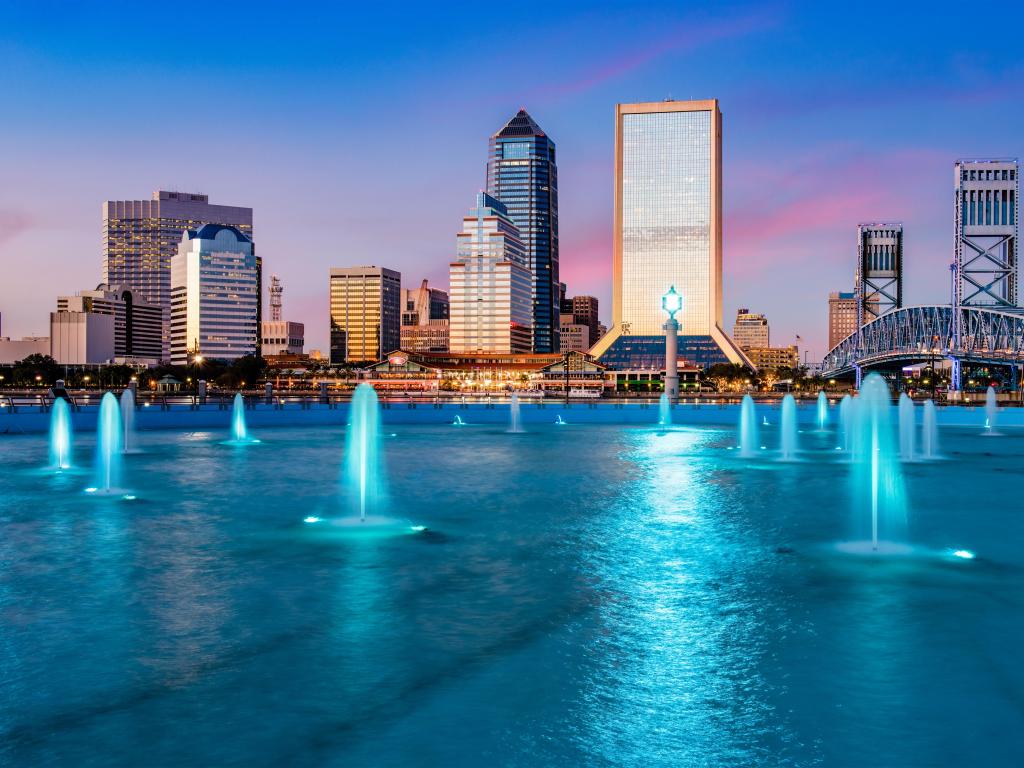 The Coastal Route
Savannah, Georgia - Discover the striking architecture and interesting history of this Southern city, which is also home to Forsyth Park.
Parris Island Museum, South Carolina - Located on a Marine base, this museum brings to life the history of the United States Marine Corps.
Jacksonville, Florida - Enjoy the natural beauty and wildlife of this charming city, which is also home to the Museum of Science and History and Jacksonville Arboretum and Gardens.
Osceola National Forest, Florida - Spend a few hours exploring this peaceful forest, which is located to the west of Jacksonville.
Tallahassee, Florida - Home to Florida State University, this characterful city features lots of interesting attractions, including Tallahassee Automobile Museum and the US' third tallest capitol building.
Destin, Florida - More coastal beauty awaits in Destin, which is also home to Destin History & Fishing Museum and Destin Harbor Boardwalk and is a great place for dolphin-spotting.
Mobile, Alabama - Take time to explore this renowned Gulf Coast cultural center, where you can also find the Battleship USS Alabama and Mobile Carnival Museum.
Biloxi Beach, Mississippi - Seafood lovers, in particular, will love this resort, once known as the "Seafood Capital of the World", with its shrimping trips and sunset cruises.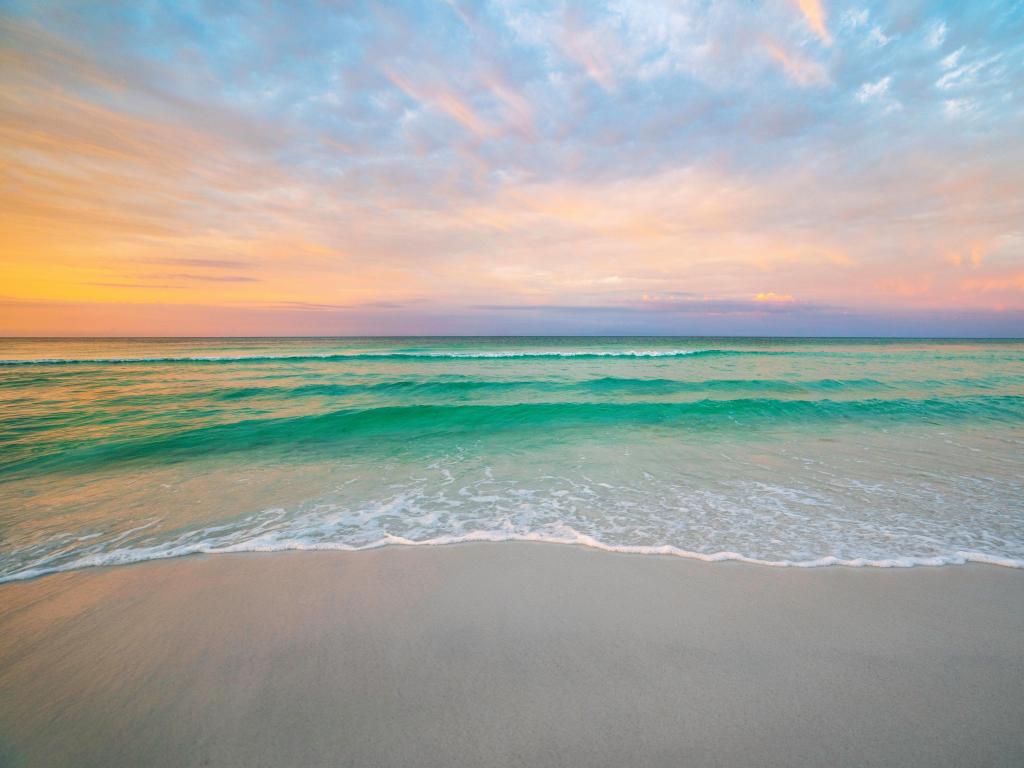 Best time to go on a road trip from Charleston to New Orleans
One of the great things about this road trip is that you can enjoy it year-round. There is so much to see, indoors and out, as well as the benefits of the Southern US climate.
In Atlanta, winter temperatures only drop to around 50 to 55 degrees Fahrenheit, while September is the peak month for hurricanes in Louisiana.
New Orleans reaches around 90 degrees Fahrenheit in the summer. However, as summer is considered the off-peak season, if you don't mind the heat, you can grab a great deal on a hotel. We recommend booking early.
If you're planning to take the Coastal Route to enjoy some time at the beach, we would recommend avoiding the winter months. With temperatures at around 62 degrees Fahrenheit, it will likely be too chilly for sunbathing or taking a dip in the sea.
The peak season in New Orleans is spring, especially March, which sees the famous Mardi Gras festival. If you want to join in the fun of the Mardi Gras celebrations, be aware that the city will be extra busy during this time and prices will be higher than the rest of the year.
Other notable festivals in New Orleans include October's Crescent City Blues & BBQ Festival and the French Quarter Festival in April, so you are sure to have a fantastic time no matter when you choose to visit this iconic city!