Road Trip from Connecticut to California
Whether you're dying for a glimpse of a Hollywood star, or would rather stroll on the beach in Malibu, the road trip from Connecticut to California will leave you simply awestruck. This incredible cross-country trip will take you from the big cities of the East Coast - through peaceful forests and awesome national parks - to the sun-drenched landscapes of California. This epic journey really does have it all.
The 2,020-mile road trip from Connecticut to California will take 46 hours to drive. You can visit Cleveland, Indiana Dunes National Park, Chicago, Denver, Las Vegas, New York City, Philadelphia, St Louis, Santa Fe and Grand Canyon National Park.
A road trip like this one across the United States will be full of lifelong memories and fun around every corner. Read on to learn more about which routes to take, where to stay, and what to do along the way.
How far is California from Connecticut, and how long will the road trip take?
Comparison of road trip routes between Connecticut and California

| Route | Distance | Driving Time |
| --- | --- | --- |
| The Northern Route | 3,020 miles | 46 hours |
| The Southern Route | 3,090 miles | 47 hours |
The Northern Route covers 3,020 miles with 46 hours of driving time. On this route, you'll travel through cities like Chicago and Las Vegas on your way to California.
The Southern route will bring you 3,090 miles along America's southern states and the famous Grand Canyon. On the Southern Route, you'll be driving for 47 hours total, not including stops.
Either route you choose; you'll be seeing an immense number of sights along the way. Because of this, we recommend taking 7 days for this journey of a lifetime.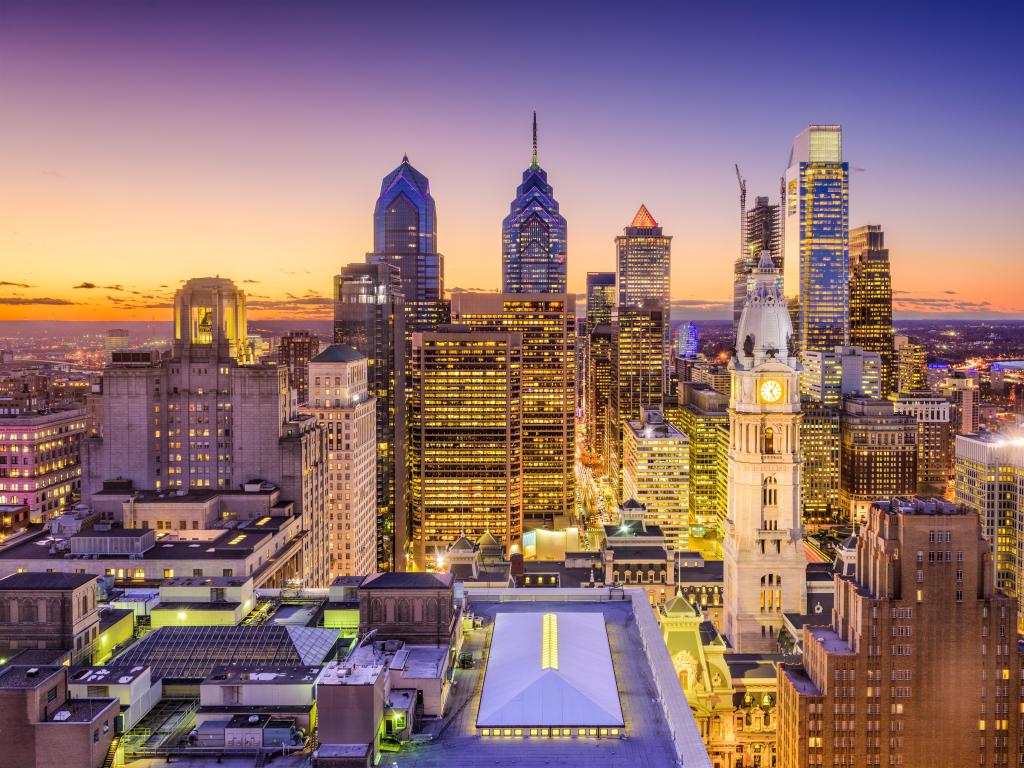 Best road trip route from Connecticut to California
Starting in Hartford, Connecticut you'll get to choose between two routes. Along the way, you'll travel through green forests, exciting cities with tons of history, inland lakes, mountains, deserts, and the sunny shores of California.
The Northern Route takes you through many Northern states and visits cities like Chicago and Las Vegas while also driving through unbeatable nature areas.
Along the way, you can see national parks like Arches, Canyonlands, Dixie National Forest, and Zion. On top of that, this route passes through the world-famous "Sin City" Las Vegas, filled with all sorts of options for entertainment.
The Southern Route takes you through the beautiful and history-rich Southern states while visiting cities like New York and Santa Fe. You'll also get to make a trip to the mighty Grand Canyon.
On this route, you'll pass through the vibrant city of Santa Fe and have the option to make a detour to Petrified Forest National Park before visiting the Grand Canyon. In California, you'll be able to visit the Mojave National Preserve on the way.
The Northern Route
From the town of Hartford, head west across the Hudson River in New York. Continue on in Pennsylvania and drive through beautiful country towns and lush forests.
The route will take you back into New York State and on the coastal Interstate 90 (I-90) which follows beautiful Lake Erie. Continue on until you get to the city of Cleveland.
From Cleveland, head west to the great city of Chicago. After taking in all there is to do and see in America's third largest city, hit the road through Iowa and Nebraska.
Drive further through the Great Plains and into Colorado, where you'll get to see the city of Denver. Cross the mighty Rocky Mountains and continue on into Utah, while taking a detour to beautiful Moab.
From Utah, head southwest through the beautiful desert and into Las Vegas. Get your fill of fun and luck in America's Sin City. Head into the great state of California. Drive through the Mojave Desert and into Los Angeles, your destination in California.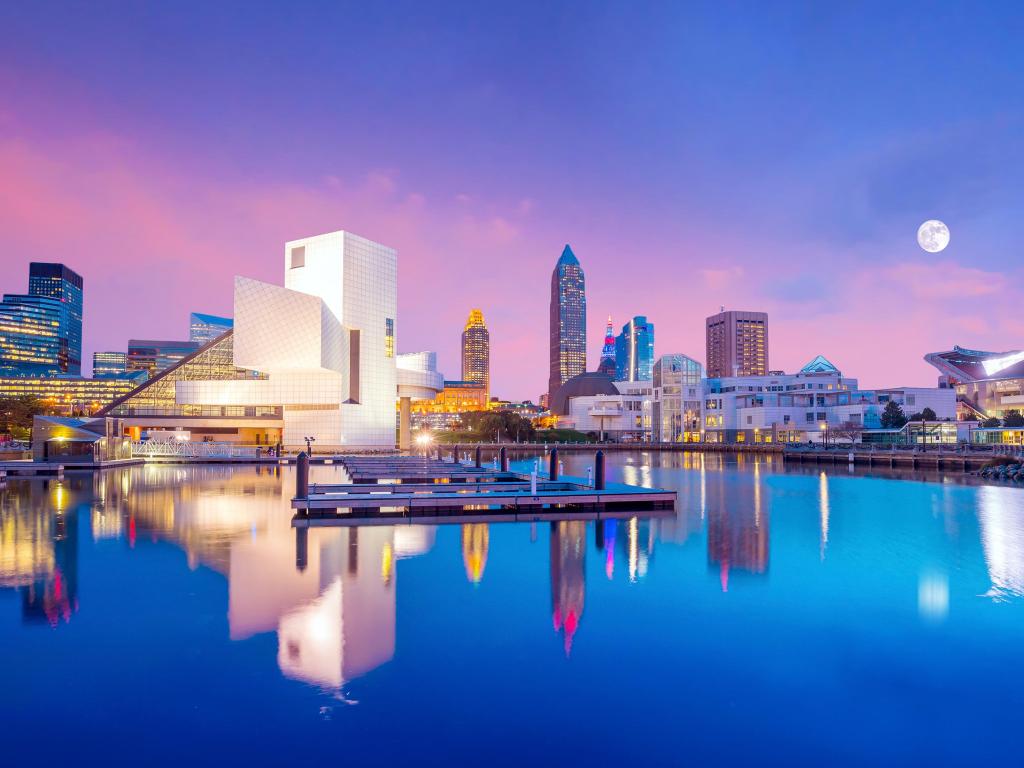 The Southern Route
Starting in Hartford, head south into New York City. After spending the day or more in America's largest city, head into the former capital, Philadelphia.
After exploring history, drive through Pennsylvania and Ohio. Continue through Ohio and the great cities of Columbus and Dayton. Next, make your way to Indianapolis.
From here, continue on to the "Gateway of the West," St. Louis. After marveling at the Gateway Arch and seeing all the city has to offer, hit the road to Oklahoma.
Continue on through the state and into the Texas Panhandle, famous for the Cadillac Ranch and Route 66. Drive from Texas into New Mexico.
Make your way into the artistic city of Santa Fe, one of the oldest cities in the USA. Next, drive into Arizona, and make a grand detour to the unforgettable Grand Canyon National Park.
From here, get back on the route and head into California. Drive along the great Mojave Desert and enter your destination of beautiful Los Angeles.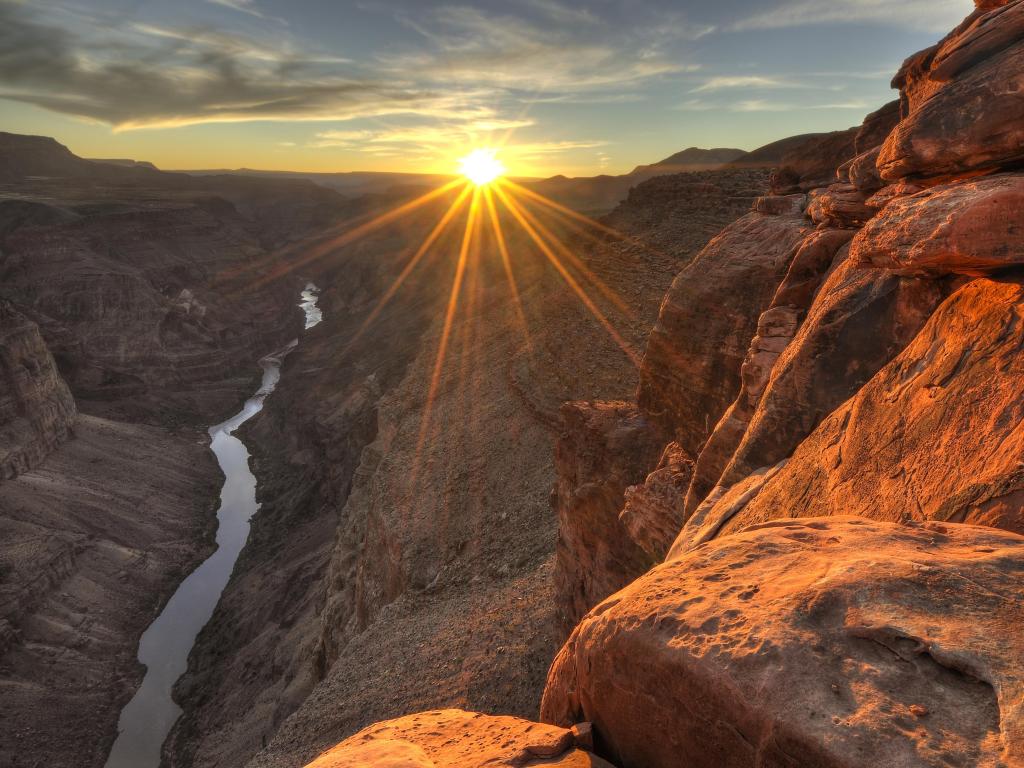 Best places to stop between Connecticut and California
There's so much to see along the way, so breaking up the trip is a must. Below are our favorite places to stop and things to see and do once you're there.
Unlimited fun in Chicago
About one-third of the way on the Northern Route is Chicago, Illinois. Located along Lake Michigan, Chicago offers a picturesque lakefront, incredible architecture, and even more amazing food.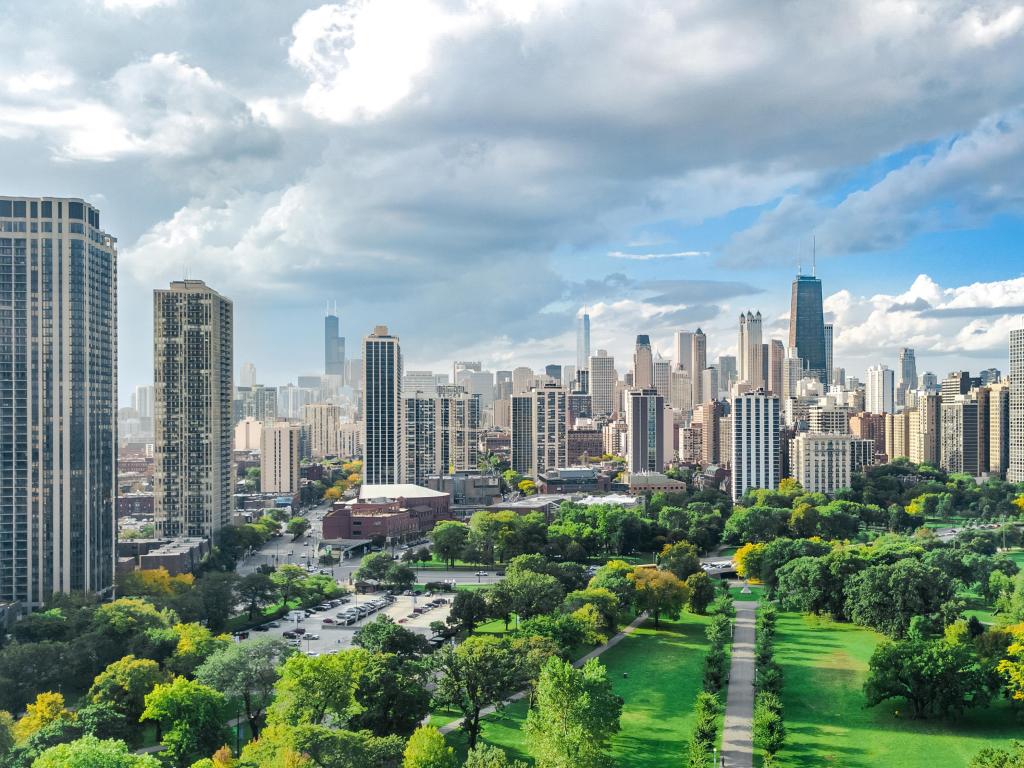 Also known as "The Windy City", Chicago is most known for its jazz music, cuisines like Chicago-style hot dogs and Chicago-style pizza, and towering skyscrapers built along the shores of Lake Michigan. Don't let the wind scare you away as this city has been voted one of the best to visit in the USA.
What visit to Chicago would be complete without climbing up to the Skydeck Chicago? On top of this 1,353-foot Skydeck, you can view the whole city beneath your feet and gaze out over the great blue expanse of Lake Michigan.
Once you arrive in Chicago, we recommend staying at the beautiful and luxurious Pendry Chicago. This amazing 4-star hotel pays homage to the historical building it resides in. Inside, the hotel's stylish architecture and comfortable rooms will welcome you with open arms.
After your long drive, take advantage of the hotel's private parking, fitness center, shared lounge, and terrace. There's also a French brasserie serving upscale French cuisine and hand-crafted drinks and a rooftop bar open through the summer months, providing outstanding skyline views.
Within walking distance are many famous Chicago attractions. Just head out the door and take a walk to places like the Chicago Theater, Art Institute of Chicago, and Navy Pier.
See the "Gateway to the West" in St Louis
About one-third of the way on the Southern Route is the wonderful city of St Louis. The city offers an incredible skyline and landscape views as it sits on the banks of the Mississippi River on either side. The city is full of vibrant culture, fine dining, and museums as well.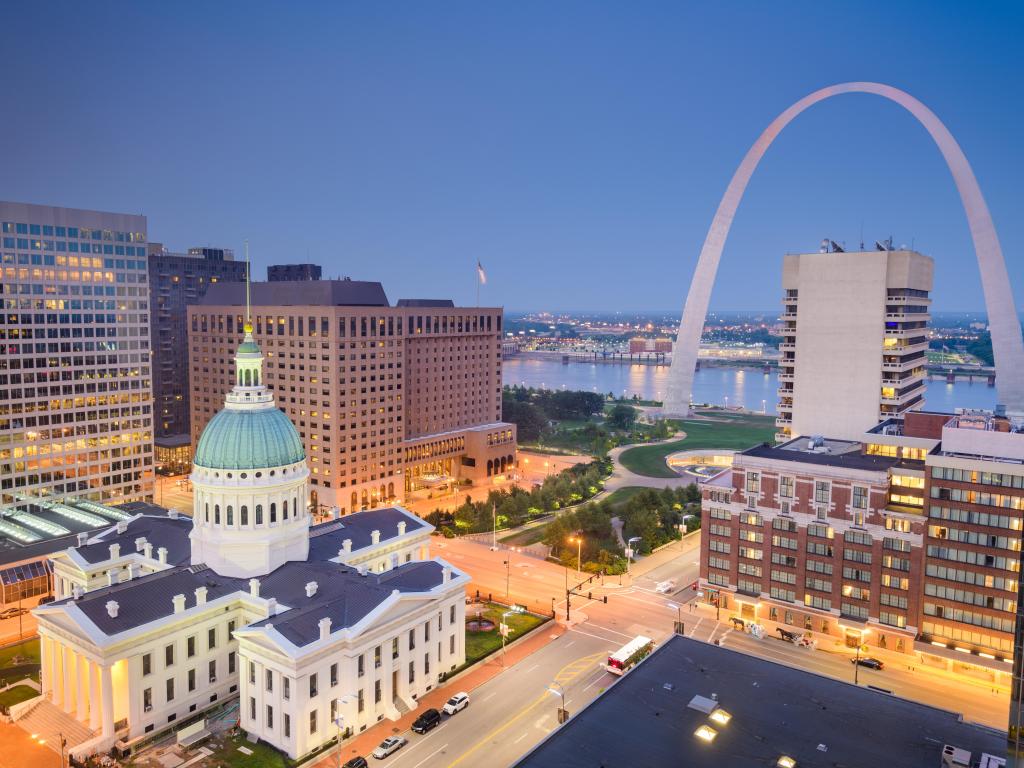 St Louis is known as "The Gateway to the West" and as the heart of the Midwest. The first thing you should see is the striking Gateway Arch. After learning about the arch's history, you can take a lift to the observation deck to get a bird's-eye view of the city.
Another iconic landmark to visit in St. Louis is the Cathedral Basilica of Saint Louis. This cathedral offers beautiful architecture and stunning mosaic art that will make any art lover want to stay for hours.
Once you make it to St. Louis, you're going to want to stay in comfortable luxury. We'd choose a stay at The Last Hotel every time. This historical boutique hotel used to be the famous International Shoe Company before becoming a hotel.
Inside, the hotel features neoclassical and modern decor. After your drive, check out the fitness center, a lovely sun terrace, and an outdoor pool. There's also a rooftop bar serving tasty bites and effervescent cocktails.
The hotel is located in the downtown core of the city. Nearby, you can easily get to fantastic restaurants, bars, and the iconic Gateway Arch.
Where to stay when you reach California
Once you reach California, we recommend staying at the lovely Prospect Hollywood. This elegant and glamorous regency-style hotel offers adult-only accommodation in the heart of Hollywood.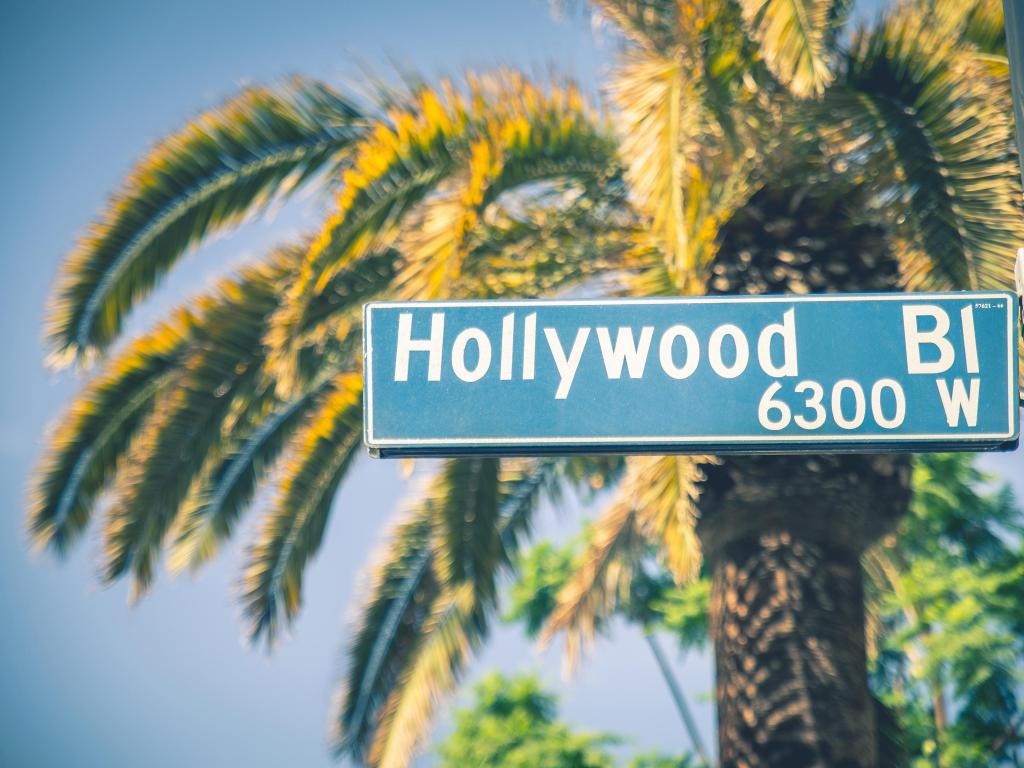 The rooms are decorated in sleek LA fashion and the hotel grounds feature beautiful architecture and greenery. Guests often comment about how friendly and accommodating the staff are, so if you're new to LA, this is the place to be.
Start your day in LA off right with an à la carte breakfast at the hotel. Then, after seeing the city, walk around the lush outdoor garden and terrace and enjoy craft cocktails from the full-service bar.
Things to see on a road trip from Connecticut to California
You'll see a diverse range of landscapes, culturally rich cities, and some of America's most famous landmarks on your way from Connecticut to California. Below, we've listed our favorite highlights to help you make the most of your trip.
The Northern Route
Callicoon - This little town offers lots to do but also plenty of opportunities for relaxation. Be sure to visit the Callicoon Brewing Company!
Niagara Falls - Take a detour across the border and visit these iconic waterfalls nestled between Canada and the USA.
Rock & Roll Hall of Fame, Cleveland - Specialty museum that celebrates 30+ years of Rock & Roll history!
Indiana Dunes National Park - Miles of sand dunes surrounding the shore of Lake Michigan. A unique National Park experience.
Cloud Gate, Chicago - Visit this iconic bean structure that is the symbol of art in Chicago.
Pappajohn Sculpture Park, Des Moines - Wander through this public park where 22 sculptures are featured.
Denver Art Museum, Denver - 7 stories of art collections featuring African art and contemporary art, and everything in between.
White River National Forest - Home to some iconic destinations like Maroon Bells and Hanging Lake, while also having 11 ski resorts for the winter travelers.
Moab - This beautiful community is the gateway to the magnificent Canyonlands and Arches National Park.
The Strip, Las Vegas - This walk is the best way to take in the vibe of the city and be sure to take a look into the many hotels filled with shops, restaurants, and casinos.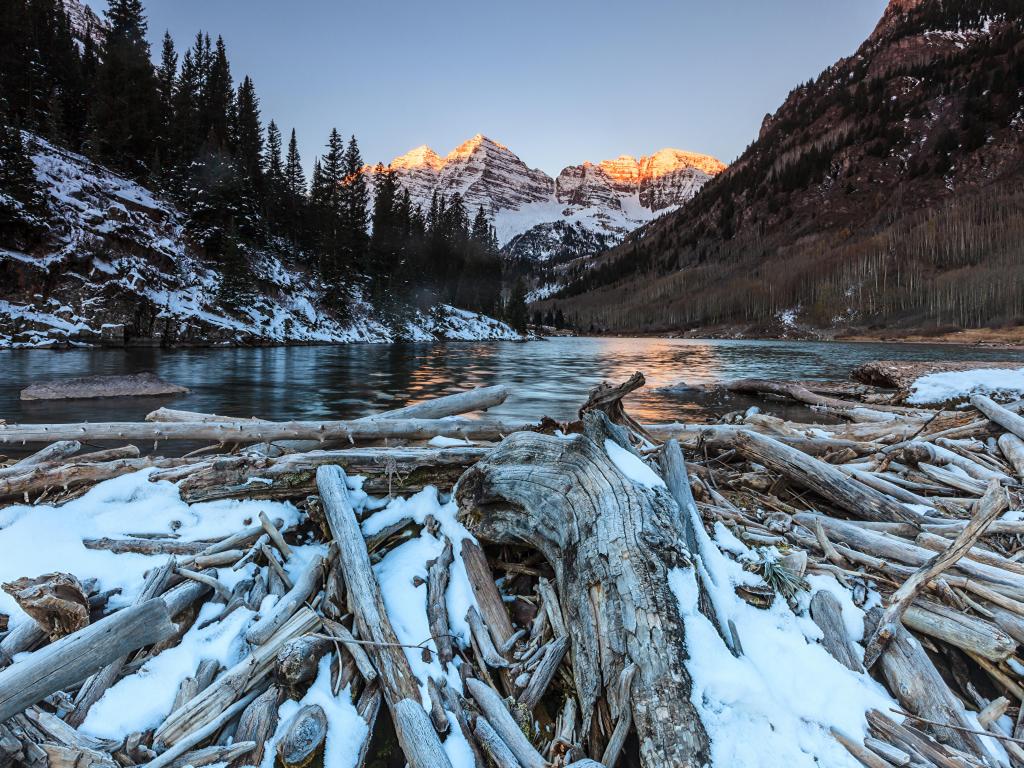 The Southern Route
Yale University, New Haven - Take a tour through the campus of one of America's oldest and most pristine universities.
Central Park, New York City - One of the most recognized parks in the world, central park is located right in the middle of NYC and is a must see while in the city.
Liberty Bell, Philadelphia - This bell is the historic symbol of American freedom and independence.
Center of Science and Industry, Columbus - This museum and research center offers more than 300 interactive exhibits to visitors.
Indianapolis Motor Speedway Museum, Indianapolis - Automotive museum paying tribute to the famed car races for over 50 years.
The Gateway Arch, St. Louis - This beautiful and iconic arch is a monument known as "the Gateway to the West." You can take the lift up to the top to view the city below.
National Cowboy & Western Heritage Museum, Oklahoma City - Learn all about the history and culture of the American West where this facility holds the most extensive collection of American rodeo treasures.
Cadillac Ranch, Amarillo - This site comprises 10 Cadillacs buried in the ground and is now a unique art installation.
Sandia Peak Tramway, Albuquerque - The longest tram ride in North America, take this ride up to the top of the Sandia Mountains and take in the views and fresh mountain air.
Grand Canyon - One of the most visited National Parks in the US, this park is an iconic visit and offers unmatched views.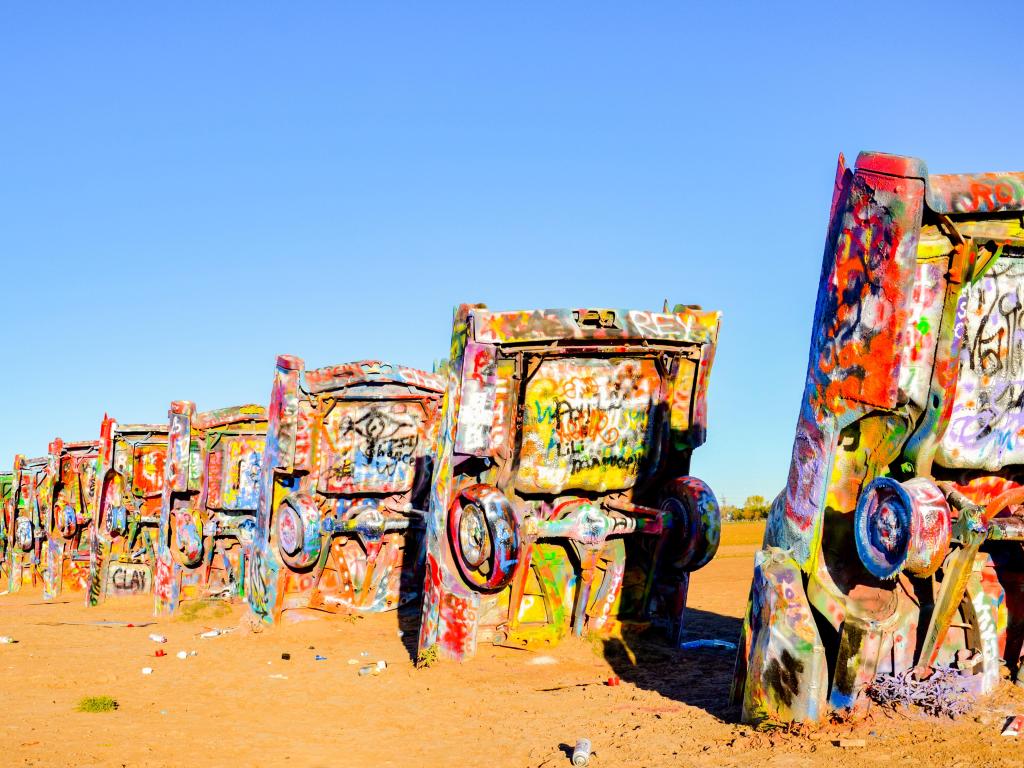 Both Routes
Joshua Tree National Park - Where two deserts meet, discover a variety of plants and trees where the land has been naturally sculpted by winds and rain.
Angeles National Forest - National forest right in the backyard of the busy city. You'll be able to lose yourself in nature and experience some of the best wildlife viewing around.
Anaheim, California - Home to Disneyland and Universal Studios. This destination is plenty of fun for all ages.
Long Beach, California - Before getting comfortable in the city, be sure to check out this beach along the coast, providing many waterfront attractions including the Aquarium of the Pacific and Peninsula Beach.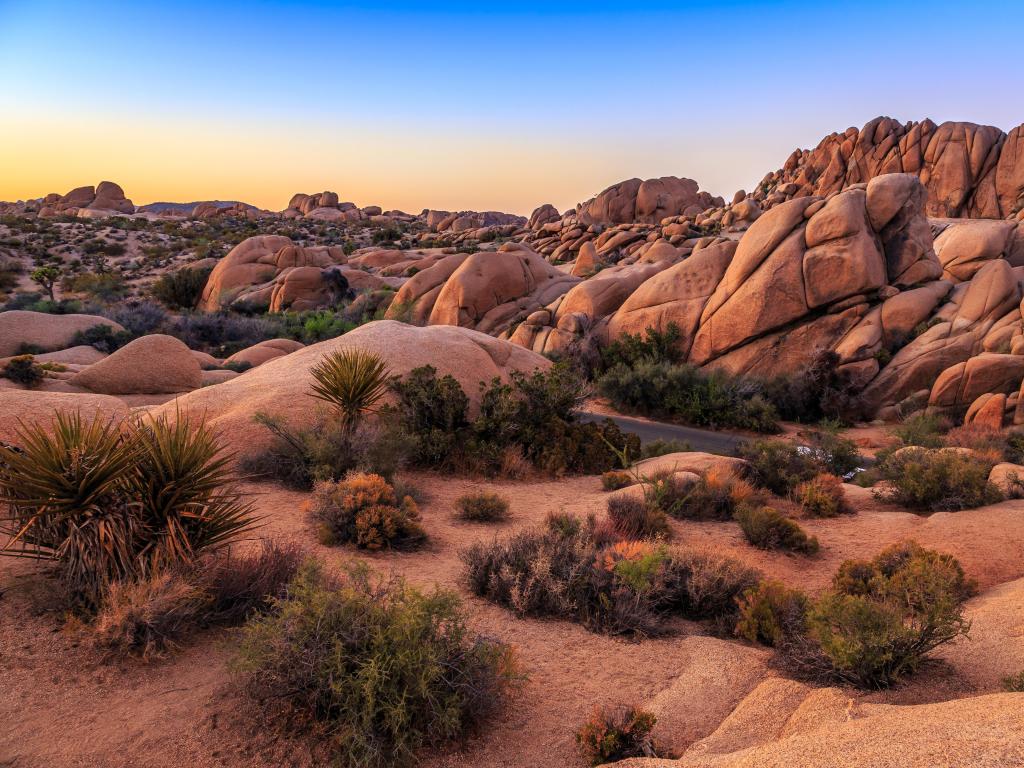 Best time to go on a road trip from Connecticut to California
While this road trip can be done year-round, be prepared to hit all four seasons depending on the time of year you embark on your journey. While you drive from the East to West Coast, you will come through many climate zones depending on which route you take.
The Northern Route will take you through more mountains and prairie climates while the Southern route takes you through more subtropical and desert climates. Both routes have plenty of mountains to cross, which can be much colder than down in the lower elevations.
While summer seems like the best time to visit, some of the desert regions and national parks will be very hot. You will experience hotter temperatures on average in the Southwestern states of New Mexico, Arizona, Nevada, and California.
The states further north will have tamer temperatures but still dry summers. Temperatures can range from 77 to 113 degrees Fahrenheit between the two routes.
At your destination in California, the winter months will have more rainfall, but the weather is still frequently pleasant, with temperatures dropping during the night. In some of the other Southwestern states, the weather can still be dry and often have lower rainfall.
In some of the Northern states, you will experience cooler weather and have more snow within Colorado, Kansas, and Iowa. Temperatures range from 50 to 70 degrees Fahrenheit between the two routes.
The best time to visit is May-June or fall. The temperature will stay consistent across many of the states where it won't be too hot and dry in desert states and won't have as much snow. Temperatures range from 60 to 77 degrees Fahrenheit. It will make outdoor activities much more enjoyable.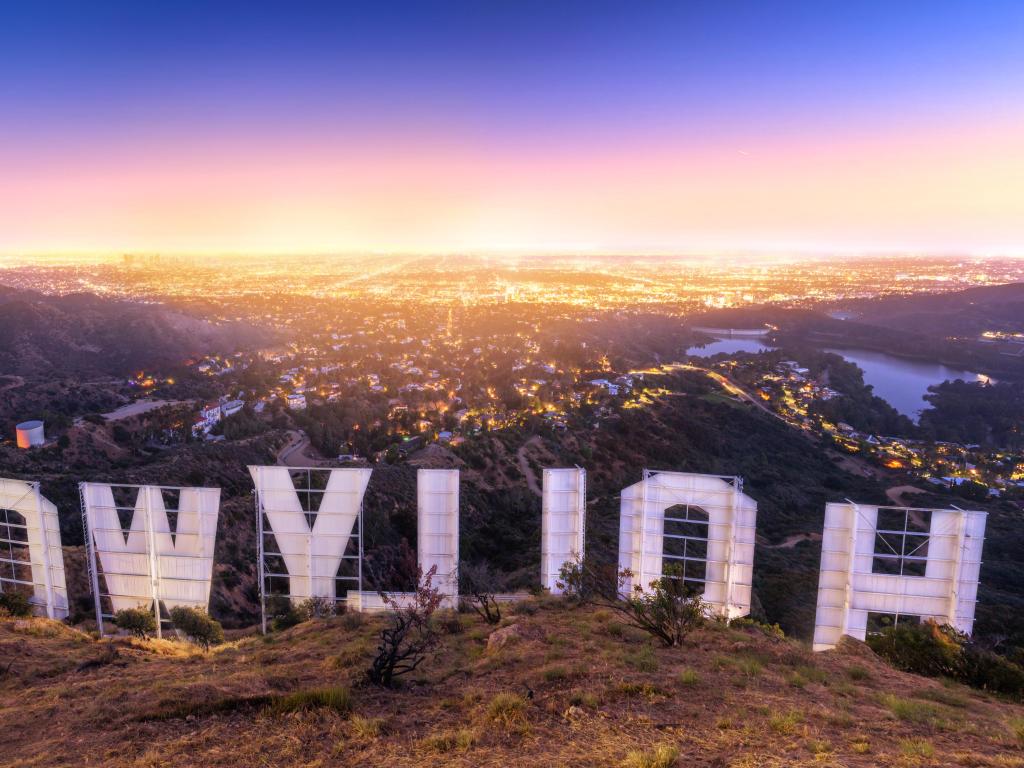 Los Angeles is a very busy city, as they host many concerts and sporting events year round. During the month of February, LA hosts the Oscars and Academy awards. In April, concert goers flock to LA to attend Coachella, which will bring in huge tourist crowds.
Regardless of when you visit, you'll find plenty to see and do in America's second-largest city. On top of all the events and festivities, most people who come to LA fall in love with its food culture. If you've never eaten at a taco truck or feasted in K-town, you're in for a treat.