Road Trip from Baltimore to Portland, Maine
If you are looking for a short but epic road trip exploring the Eastern Coast, iconic landmarks, and bucket-list-worthy nature gateways, before winding up in a coastal city with rich history in fishing, and agriculture, then your search ends here on this road trip from Baltimore to Portland, Maine.
This 640-mile road trip from Baltimore to Portland, Maine meanders through Philadelphia, Pennsylvania, Atlantic City, New Jersey, New York City, New Haven, Connecticut, Providence, Boston, York, and Ogunquit and will take you around 11 hours to drive.
Are you ready to embark on this journey of a lifetime? Then buckle up, and keep reading to discover the adventures you will encounter on this road trip. You might want to pack your bags right now because you'll be itching to set off as soon as possible!
How far is Portland, Maine from Baltimore, and how long will the road trip take?
Comparison of road trip routes between Baltimore and Portland, Maine

| Route | Distance | Driving Time |
| --- | --- | --- |
| The Direct Route | 550 miles | 9 hours |
| The Scenic Route | 640 miles | 11 hours 30 minutes |
With tons of similarities between the two routes we have chosen, your decision comes down to how fast you want to reach Portland.
The Direct Route is 550 miles and takes you 9 hours to cover this road trip from Baltimore to Portland, Maine with minimal stops. Before reaching Maine, this route gives more of a history-packed adventure.
The Scenic Route is 640 miles from Baltimore to Portland, Maine and takes you 11 hours and 30 minutes. This route is longer and gives you more chances to admire the beautiful coastal views.
To get the complete essence of both the routes as well as your destination in Portland, we recommend taking two days or more for this road trip.
Looking to extend your road trip to Maine? Here is our ultimate road trip itinerary for an epic adventure:
READ MORE - Ultimate Maine Road Trip Itinerary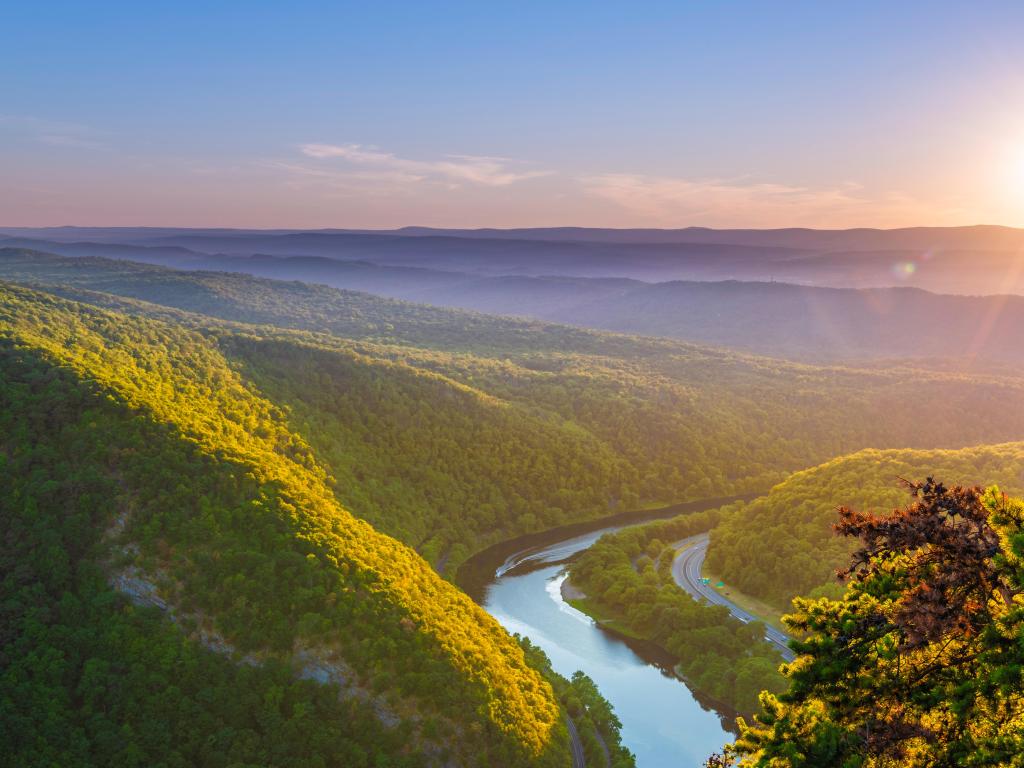 Best road trip route from Baltimore to Portland, Maine
This short but adventure-packed road trip from Baltimore to Portland, Maine will take you through the Eastern Coast as you make your way North to Maine.
If you would like to discover a variety of experiences on your road trips, take the Direct Route which is a history buff's haven during the first half and a nature admirer's wildest dream come true in the second.
It is a shorter and faster route taking you through incredible cities like Philadelphia and New York City. It gives you a chance to learn about the Amish culture before visiting quaint, coastal cities as you drive along the coast in Maine.
For people who fancy answering nature's call throughout the drive, the longer, Scenic Route with coastal views is the one to take on this road trip from Baltimore to Portland, Maine. You will visit cities like Philadelphia, Atlantic City, New York City, and Boston with lots of different attractions and experiences.
The Direct Route
If you've decided to take the direct route, get on Interstate 83 (I-83) N from Lexington St and follow to Harrisburg Pike. Keep driving to reach E King St in Lancaster. The city you will encounter on this route is New York City which you will reach via I-95 N and Holland Tunnel.
This is a great place to stay overnight on this trip and explore diverse neighborhoods. But if your idea of an entertaining overnight stop is filled with rich history, get on FDR DR to North St in Boston. This is another convenient city for an overnight stop on this route.
Once you're done, head northwest and get on I-95 N to Spur Rd in York. From there, head toward Fieldstone Estates Rd in Ogunquit. From there, get on I-95 N in Wells and continue on this interstate to Portland.
Here is our ultimate Maine road trip itinerary if you are looking to explore the state further!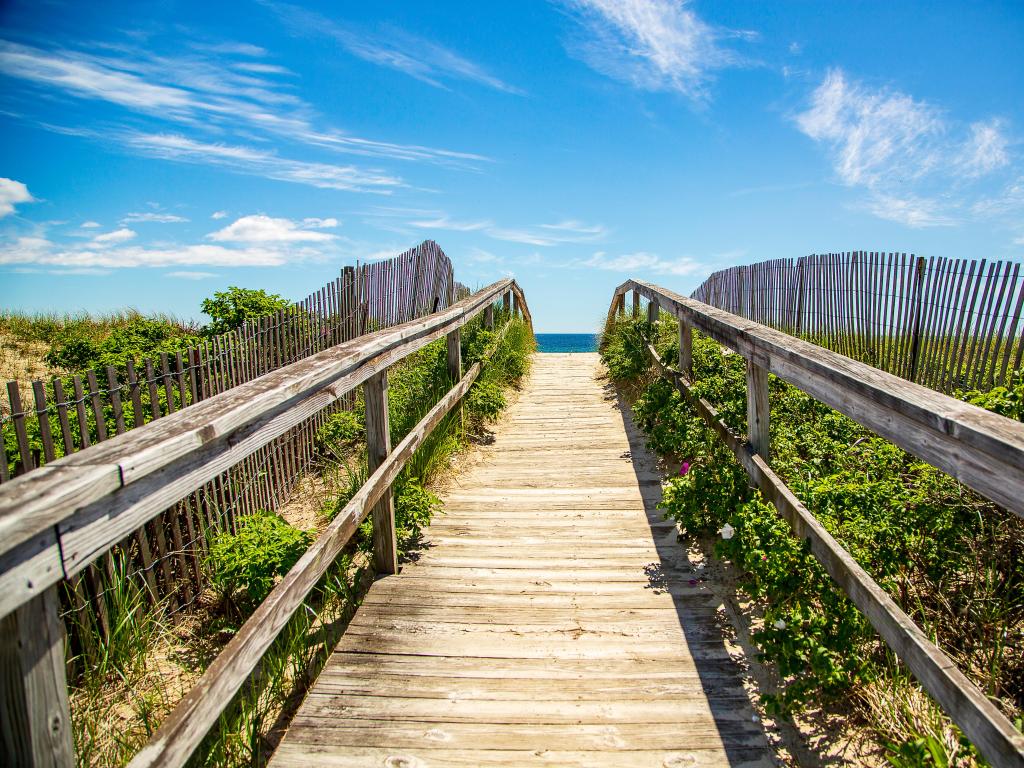 The Scenic Route
For a longer, leisurely drive, take the Light St and E Conway St to I-395 S to reach Philadelphia from Baltimore. From there, get on I-676 and follow it to Atlantic City. Don't forget to explore its celebrated casinos before taking the Baltic Ave to Atlantic City Expy W toward Holland Tunnel in New York.
This is an eminent location on this route for an overnight stop if you are looking for a variety of experiences. But if you're looking for a more constant historical exploration, get on FDR Dr from Frankfurt St to Oak Street Connector in New Haven. Follow I-95 N to Francis St in Providence.
From there, follow I-93 N to North St in Boston. If you didn't stop overnight in New York, catch your breath in this city before hitting the road again. Follow I-95 N to Spur Rd in York. Head northeast on Fieldstone Estates Rd toward Ogunquit. Continue on Franklin St to reach your destination in Portland.
Make sure to check out our guide to the ultimate road trip itinerary in Maine.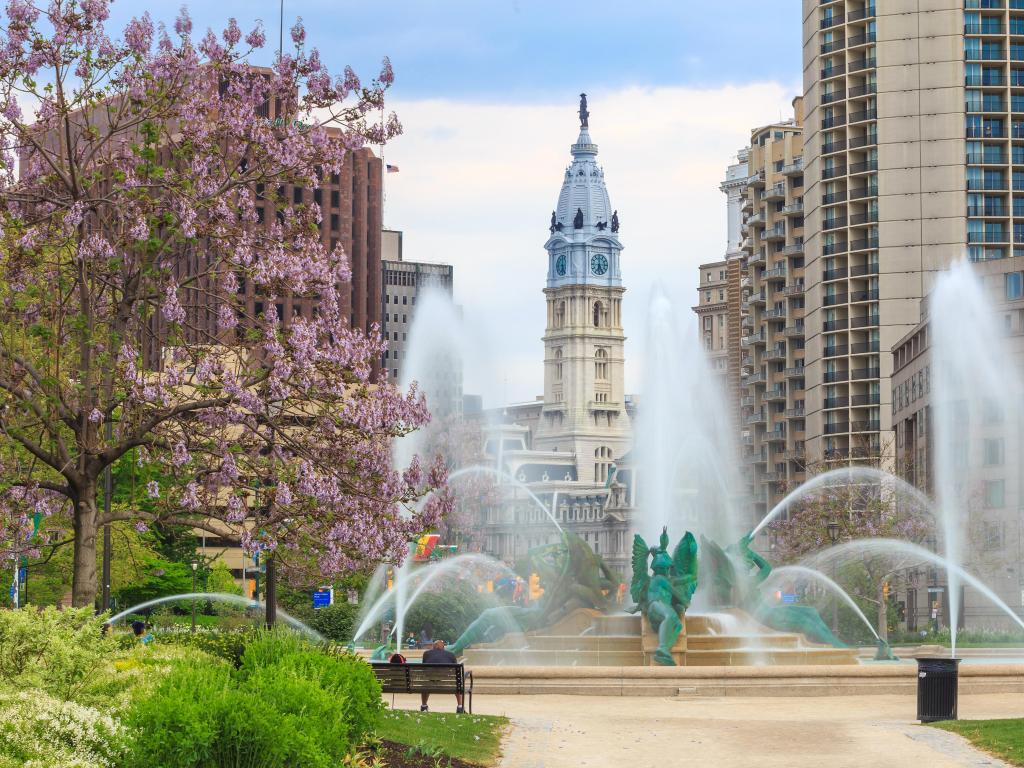 Best places to stop between Baltimore and Portland, Maine
On a road trip that requires almost half a day of driving and equally amazing places to enjoy on both the routes, you will need to rest up in between. We recommend staying overnight at one of the following cities to avoid exhaustion.
Admire the Statue of Liberty in New York
New York City, one of the most populous cities in the world, sits 5 hours and 30 minutes away from your destination on this road trip from Baltimore to Portland, Maine, regardless of the route you take. With great diversity from history and fashion to architecture, this city has something for everyone.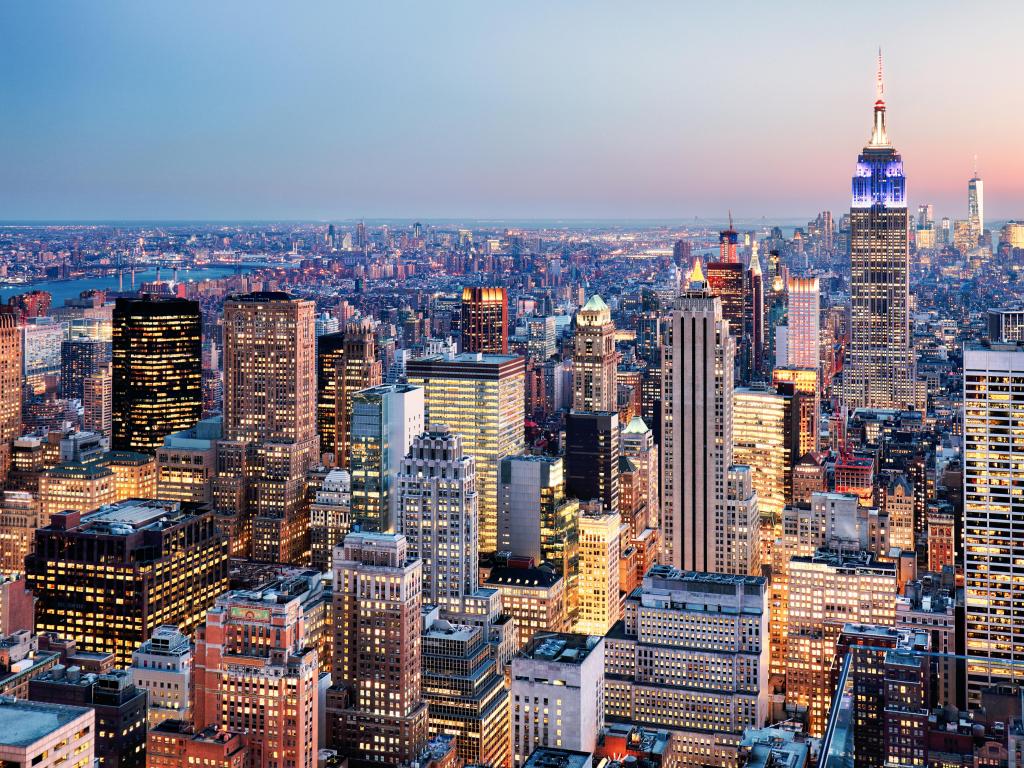 Also known as the "Big Apple," New York City is most known for its distinct neighborhoods in the city. But that is not the only reason for its fame; it also provides some of the most notable attractions and incredible Broadway shows.
Start exploring New York City from the renowned Statue of Liberty. This iconic landmark is the statue of a Roman goddess located on Liberty Island, overlooking New York Harbor. The Empire State Building gives you a chance to take in incredible views of the city by riding up to its top.
Before you resume your journey toward Portland, Maine, visit the 9/11 Memorial and Museum to pay tribute to those who passed away in the Twin Towers from the attacks of 2001.
New York City is filled with hotels, but our vote goes to Park Terrace Hotel with good reason. It is a luxury hotel located in Midtown Manhattan with a rooftop terrace and bar offering views of Byrant Park and the city skyline. Its rooms are equipped with high-quality amenities.
A fitness room, sauna, and shared lounge make for the ultimate relaxing experience. This hotel is surrounded by many dining options making it easy to curb your hunger. Attractions like the Empire State Building, Rockefeller Center, and the Met Museum are within walking distance of the hotel.
Travel back through history in Boston
Boston, Massachusetts lies two hours away from your destination on both routes on this road trip from Baltimore to Portland, Maine. Most well-known for the part it has played in history, this city is an ideal place to stay overnight during this trip.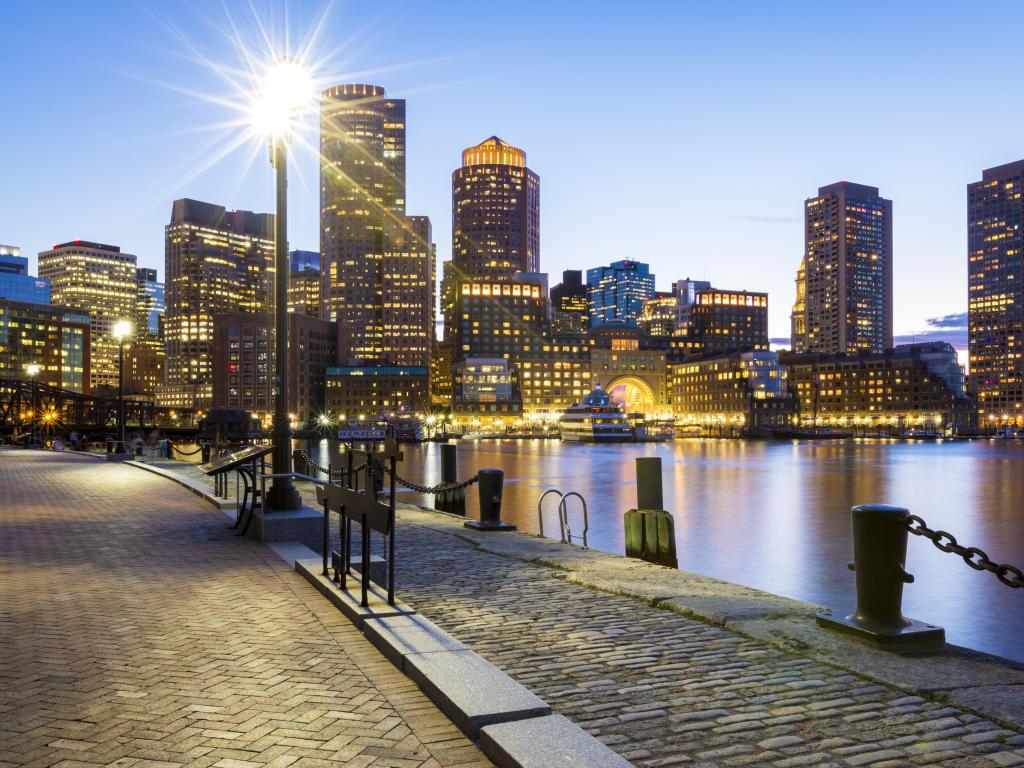 But even if you are not a history buff, there is still lots to explore as Boston offers various museums, fine dining, and other entertainment options. It is famous for being the birthplace of the American Revolution from the Boston Tea Party, it baked beans, Fenway Park, and the Boston Marathon.
While in Boston, don't forget to visit the Boston Tea Party Ships and Museum. Reenacting the events of the Boston Tea Party, this is a floating museum with live entertainment. Boston Common is one of the oldest city parks in the US, made into a landmark in 1977. It plays a huge part in the city's history.
We highly recommend staying at The Lenox and it's easy to see why. With elegant rooms and panoramic city views, this hotel is located in the center of the popular Bay Back area of the city. It provides concierge services and state-of-the-art gym facilities.
You will get the taste of an authentic Boston Irish pub experience with the on-site dining in this hotel. Walking distance from Newbury Street, Fenway Park, Boston Public Library, and Copley Square allows you to explore these areas and enjoy the food and shops on foot, leaving the car in its private parking.
Where to stay when you reach Portland, Maine
We recommend staying at The Press Hotel after reaching your destination in Portland, Maine. To wind down from the long drive, there is no better place than this hotel which is located within the historic landmark of the Portland Press Herald.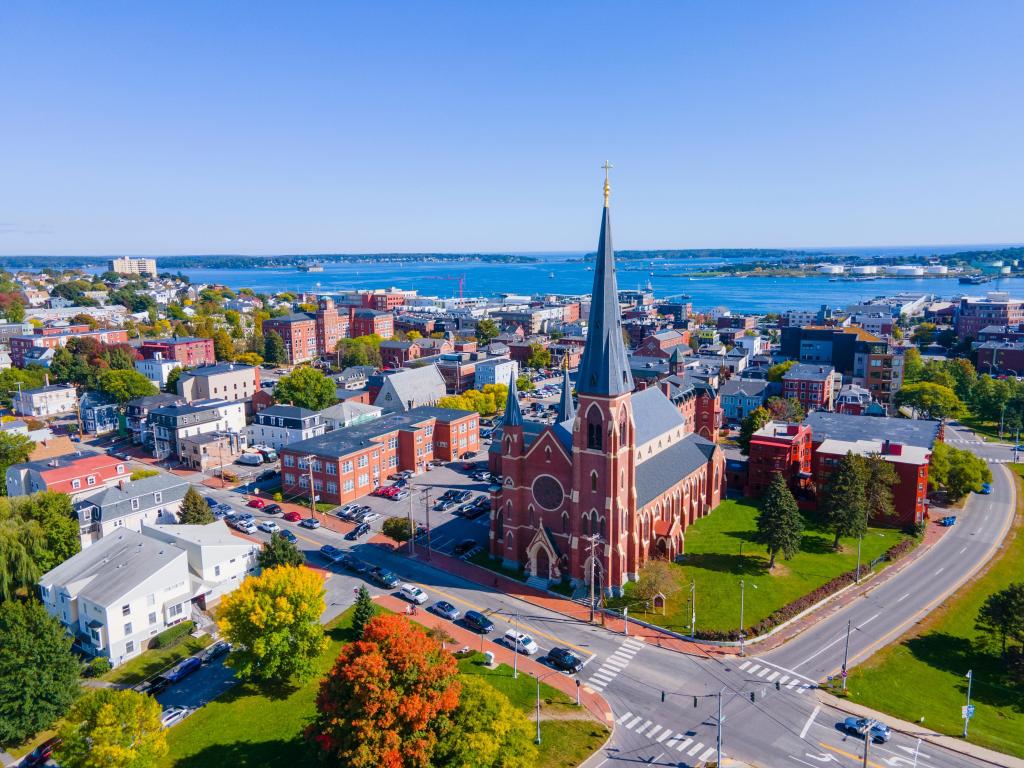 It has luxurious rooms with incredible city views on top of a comfortable stay. This hotel provides you with all the amenities you might need before heading out for exploration. Don't hesitate to bring along your furry friends because this hotel is pet-friendly too!
You won't have to worry about dining as this hotel boasts an on-site restaurant that uses fresh and local ingredients. There is also a fitness center so you don't have to miss a single workout even while on vacation. Private parking makes it easy to access your car any time you feel like hitting the road.
Things to see on a road trip from Baltimore to Portland, Maine
There is so much to see and do on this road trip from Baltimore to Portland, Maine, that you will need a nifty list to make sure you do not miss out on any of the must-see places along the routes.
The Direct Route
Amish Farm and House, Lancaster – Learn about the Amish communities through a farm tour and activities in this unique experience during your visit to Lancaster.
Old Barracks Museum, Trenton – Noe National Register of Historical Places, this city was used to house British soldiers in 1776 during the Battle of Trenton.
Mark Twain House and Museum, Hartford – Birthplace of many famous novels like "The Adventures of Tom Swayer" and "Adventures of Huckleberry Finn", this place is home to the writer Samuel Langhorne Clemens.
Bancroft Tower, Worchester – Tower was designed in memory of the politician and historian George Bancroft.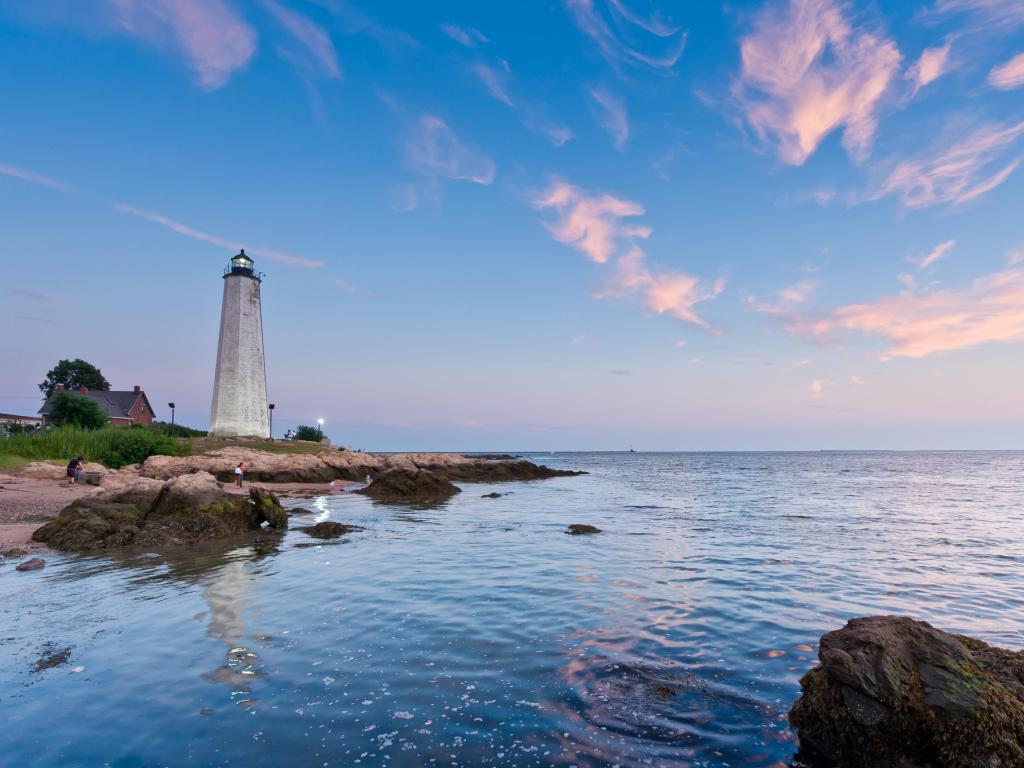 The Scenic Route
Bellamy Mansion Museum, Wilmington - Built-in 1861, this mansion is now a museum and contributes to the history of Wilmington and slavery in North Carolina.
Warton State Forest - Visit the Batsto Village and see live demonstrations of blacksmith work.
Atlantic City – Las Vegas of the East Coast, Atlantic City is most famous for its casinos. You can easily extend your trip here and stay and extra night or two if you are looking to hit the tables.
WaterFire, Providence – This public art installation is a symbol of the strength and preservation of the community.
Fenway Park, Boston – The oldest MLB baseball stadium, and legendary home to the Boston Red Sox. Try to see if you can catch a game to see it in its full glory.
Salem Witch Museum – Learn about the complex history of the famous Salem witch trials through artifacts preserved in this museum.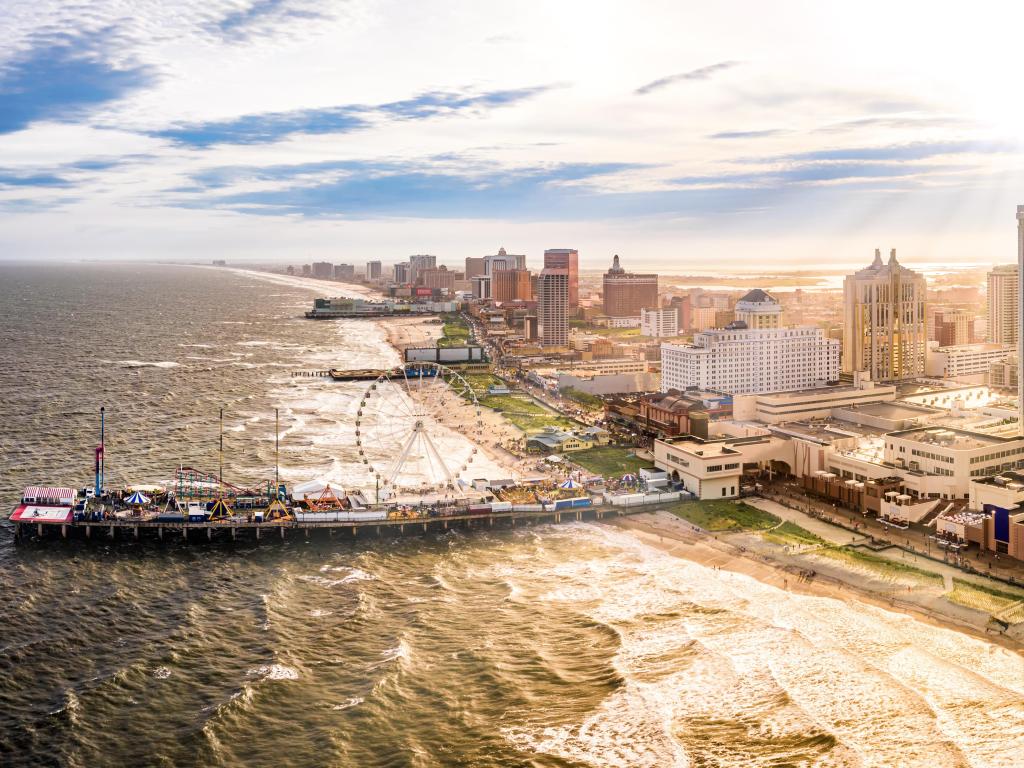 Both Routes
Independence National Historical Park, Philadelphia - This site preserves many of the historic sites of the city like Liberty Bell, Independence Hall, and Congress Hall.
Times Square, New York City - Sometimes referred to as "The Crossroads of the World", this intersection is a major tourist destination. You will be bedazzled by the neon lights.
Jones Beach, Long Island – Visit this iconic boardwalk along the beaches of the East Coast with many entertainment options.
Yale University, New York – Take a fascinating tour of one of the oldest universities in the US. The architecture alone will leave you in awe. It is particularly gorgeous during fall.
Nubble Lighthouse, York – This lighthouse provides fishing and scenic views on the beautiful coast of Maine.
Marginal Way, Ogunquit - Enjoy this long and scenic walking trail that offers stunning coastal views in the quaint village of Ogunquit.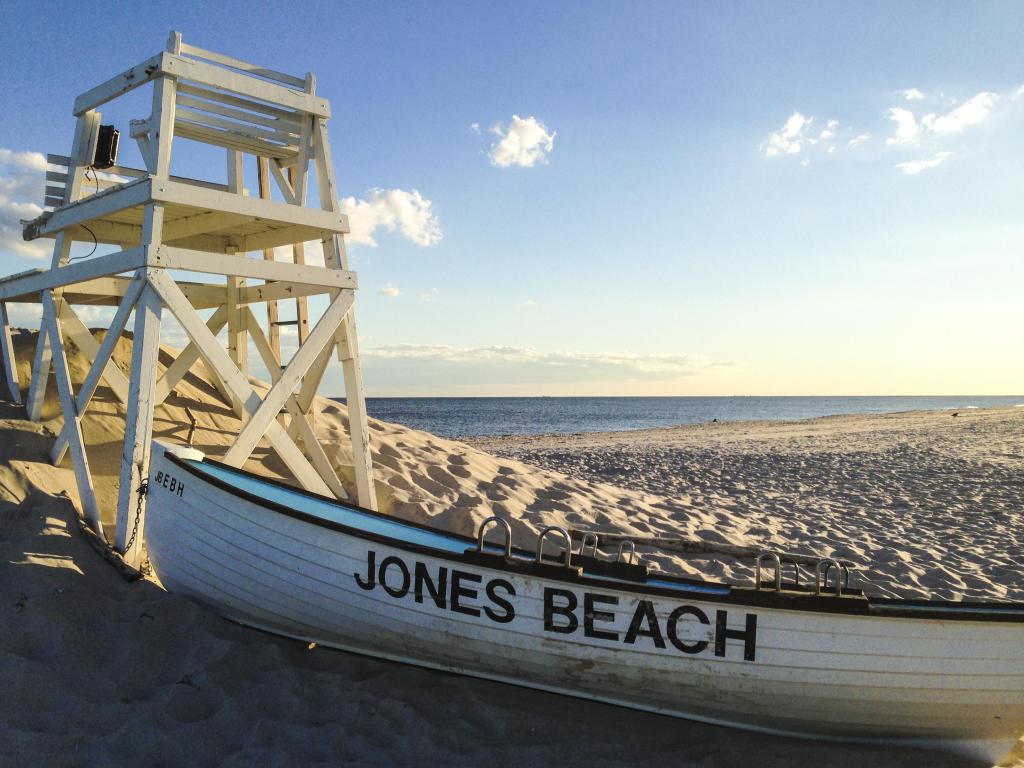 Best time to go on a road trip from Baltimore to Portland, Maine
Although this road trip from Baltimore to Portland can be covered year-round, the temperature varies a lot due to the temperate, continental climate, and rain throughout the year. Many of the cities offer yearly events which can make this a desirable trip in the uncommon seasons.
In cities like Philadelphia and New York, summers can be quite muggy and hot but as you move North, you will feel the temperature become moderate to warm. Summer is considered the peak tourist season along the ocean. Average temperatures are from 68 degrees Fahrenheit to 80 degrees Fahrenheit.
While winters are a little milder along the coast, the snow is wet and slushy. Rain and snow will come in varied forms but snowfall will get much heavier as you make your way up to Maine. Winter temperatures range from 20 degrees Fahrenheit to 40 degrees Fahrenheit with January being the coldest.
Coming out of winter, the spring season can be pretty cold. Fall is more enjoyable and less humid making it the best season to be on this road trip. If you visit in the fall, you will also get to experience the quirky fall foliage with some light winds. Temperatures range from 45 degrees Fahrenheit to 65 degrees Fahrenheit.
While there aren't any large or highly recognized events in Portland, it brings in small, annual festivals and events all year long. One of the most notable events may be the Portland Wine Week in mid-June. This event includes, wine-drinking, educational seminars, and special menus.
The Maine Lobster event in early August gives you the opportunity to have fun and feast for five days on the beautiful coast of Maine. The Cumberland Fair is held by farmers throughout the end of September to enjoy farm animals, junk food, and rides.