Road Trip from Dallas to Colorado
With beautiful landscapes that range from arid desserts to the jaw-dropping sights of the Colorado Rockies, the state of Colorado makes for one of the most unforgettable road trip destinations in the United States. On your way from Dallas to Colorado, you will get to see one majestic sight after another.
The 1,200-mile road trip from Dallas to Colorado will take 32 hours and 30 minutes to drive. The notable sights are Denver, Colorado Springs, Rocky Mountain National Park, the Garden of the Gods, Breckenridge, Palisade and Mesa Verde National Park.
If you're the kind of traveler who is looking to get to know Colorado on a deeper level, keep scrolling to discover what awaits you on this iconic Dallas to Colorado road trip.
How far is Colorado from Dallas, and how long will the road trip take?
Texas and Colorado are separated by a small sliver of Oklahoma that runs along the northern border of the Lone Star State. You may be surprised by the proximity of Dallas to Trinidad, the nearest city along Colorado's southern border.
This route will take you through much of northern Texas, before bypassing Oklahoma and following the highway through New Mexico towards Trinidad. This initial trip should take you about 9 hours, crossing 600 miles in total and passing by Fort Worth, Wichita Falls and Amarillo before reaching Trinidad.
Once you've arrived in Colorado, we recommend following our Colorado Loop which starts and ends in the small city of Trinidad. This loop takes about 21-and-a-half hours and will cross about 1,200 miles. See the table below for the main attractions on this loop.
Distances and driving time from Dallas to popular destinations in Colorado

| Destination City/Landmark | Distance | Driving Time |
| --- | --- | --- |
| Trinidad | 600 miles | 9 hours 15 minutes |
| Colorado Springs | 730 miles | 11 hours 10 minutes |
| Denver | 800 miles | 12 hours 10 minutes |
| Rocky Mountain National Park | 860 miles | 13 hours 30 minutes |
| Walden | 990 miles | 16 hours 30 minutes |
| Breckenridge | 1,110 miles | 18 hours 40 minutes |
| Palisade | 1,280 miles | 21 hours 25 minutes |
| Mesa Verde National Park | 1,500 miles | 26 hours |
| Durango | 1,560 miles | 27 hours |
| Great Sand Dunes National Park | 1,725 miles | 30 hours |
If you're interested in traversing the loop in its entirety, we suggest setting aside at least a week (and ideally two weeks) to complete the trip and get the most out of each of the fabulous attractions we've found in Colorado.
This means you can fully enjoy the beauty of the Garden of the Gods or take the time to get an in-depth experience at one of Denver's many museums without feeling too rushed.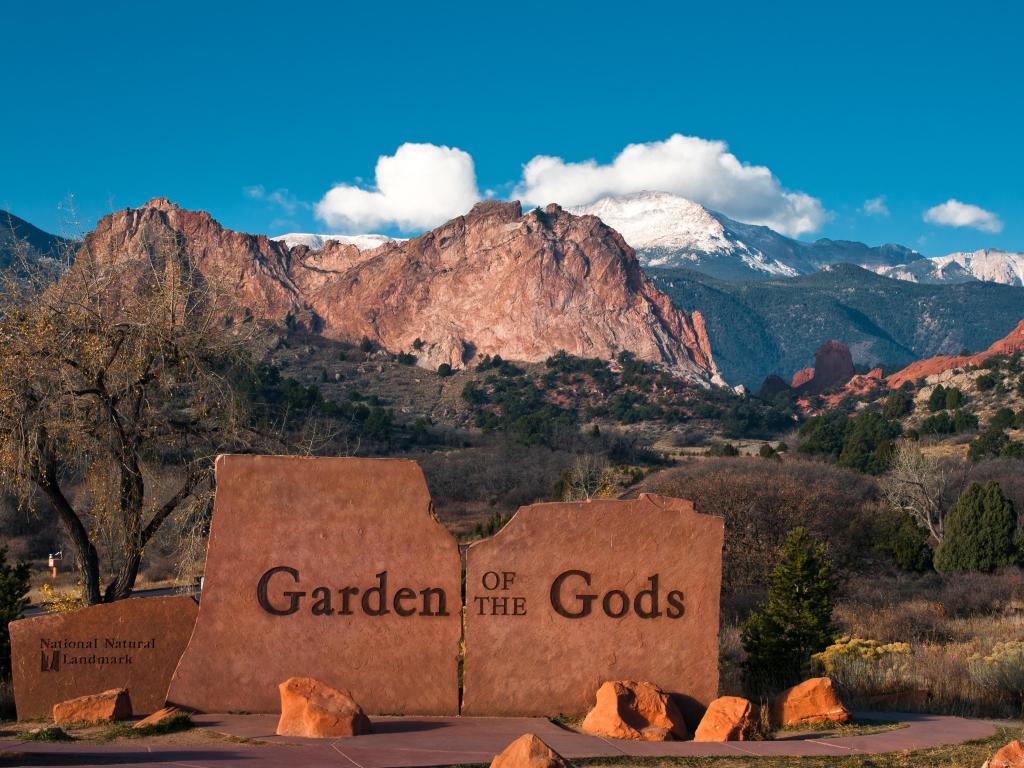 Best trip route from Dallas to Colorado
The road trip from Dallas to Trinidad will cross into Colorado via the state's southern border with New Mexico. You'll also be crossing a good deal of Texas, with a couple of options as to where you can stop to explore and rest.
From Trinidad, we've mapped out a looped road trip that takes you from Trinidad up through Denver, stopping by Rocky Moutain National Park before heading east towards Palisade, then south to Mesa Verde National Park and looping back to Trinidad.
There are several other stops along this route as well, including beautiful and luxurious Colorado Springs, the Great Sand Dunes National Park and Preserve, and the iconic ski resort town of Breckenridge. You're truly getting a little bit of everything on this route!
Road trip route from Dallas to Colorado
Getting from Dallas to the beautiful state of Colorado is pretty straightforward. Starting from Dallas, you'll take US-287 past Fort Wayne and towards Wichita Falls, which should take you about an hour and a half to reach.
From there, continue along US-287 to Amarillo, where we've suggested you stop for the night. Either way, you'll leave Amarillo and head northbound, merging onto US-385 before meeting US-87, continuing along this route all the way through New Mexico and to Trinidad.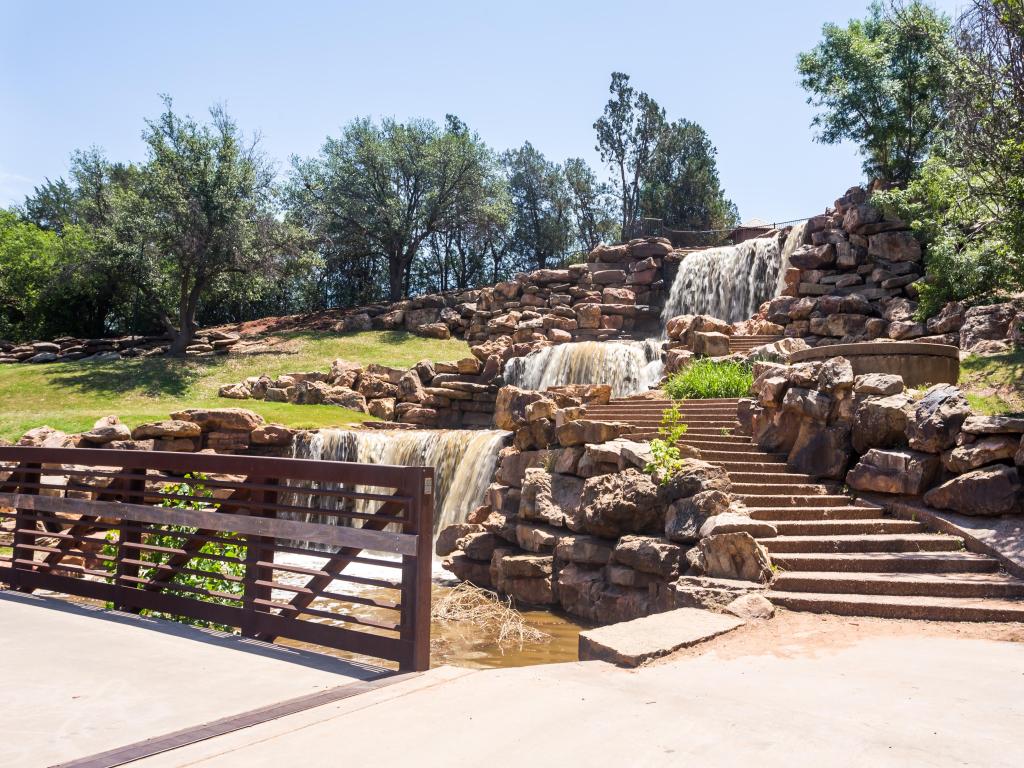 Round road trip route around Colorado
Our Colorado loop starts in Trinidad, the closest city to the New Mexico-Colorado border. From there, you'll head northbound via Interstate 25, following this route past Pueblo and Fort Carson to Colorado Springs.
We recommend stopping in Colorado Springs for a day or two to enjoy all that this luxurious destination has to offer. Once you're ready to continue on your journey, you'll get back onto Interstate 25 (I-25) to Denver, Colorado's capital and the largest city on this route.
From Denver, take US-36 past Boulder and towards Rocky Mountain National Park, the first park on this route. We're sure you'll love this celebrated green space; once you've had your fill, take CO-34 past Fort Collins towards the city of Walden.
The next stop on this route, via highway 9, is Breckenridge within the Colorado Rockies. From there, take I-70 past Glenwood Springs to Palisade, right by Grand Junction. Palisade makes for a lovely day stop or overnight stop!
Next on this route is Mesa Verda National Park, the southmost point on this loop and a truly unique attraction comprised of a village carved into natural cliff alcove.
You'll then stop in Durango and drive through the stunning sand dunes of Great Sand Dunes National Park and Preserve before arriving back in Trinidad, the starting point of this route.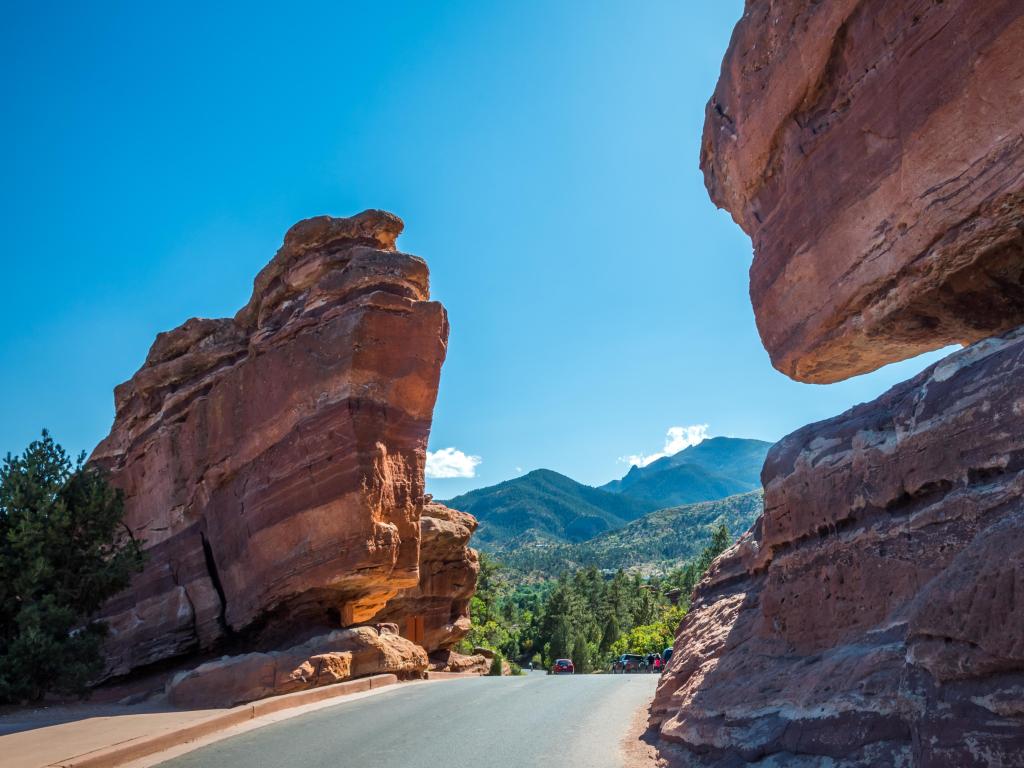 Best places to stop between Dallas and Colorado
With an estimated driving time of over twenty hours, you'll definitely have to make at least two stops on this road trip to rest up and refresh for further exploration.
Lucky for you, we've picked three iconic places for you to spend the night. We've opted for the bigger cities and towns; this way, you'll be able to discover all that they have to offer over a day or two!
An artistic stop in Amarillo
While you could technically make the drive from Dallas to Trinidad without stopping for a night's sleep, there's something about the Texas landscape that just begs to be explored at a leisurely pace. That's why we've suggested a stop in the small city of Amarillo, located halfway along your route and an iconic stopover spot along Route 66.
You'll find lots to do in sunny Amarillo, from gorgeous canyons to a meat-heavy culinary scene (make sure to check out the Steak challenge at the Big Texan Steak Ranch, a tourist favourite in this city).
Amarillo also happens to have a rich artistic community, including an opera and symphony, so you can always try to catch an amazing performance while in the city.
When it comes to attractions, we highly recommend checking out the Don Harrington Discovery Center and Space Theater. This wonderful center offers the chance to take in the cosmos in its full-dome planetarium.
If you're more interested in all things green, check out the Amarillo Botanical Garden, home to tons of plant species native to this state.
And when it comes to lodging in Amarillo, you won't have to look any further than The Barfield, Autograph Collection. The highest-rated hotel in Amarillo, the Barfield offers a slew of amenities that make it a super comfortable, as well as stylish place to stay.
The hotel also offers an on-site bar and restaurant, ideal for unwinding after a day of driving through Texas. Best of all, this centrally located hotel is close to most of Amarillo's most-visited attractions and is near the highway you'll eventually take towards Colorado!
A luxurious stay in Denver
A trip to Colorado isn't really complete without a visit to the stunning city of Denver, located about one-third of the way along our Colorado Loop. The capital of Colorado, Denver is large and populated, and as a result, offers tons of cultural attractions that make this city worth visiting for more than just a pitstop!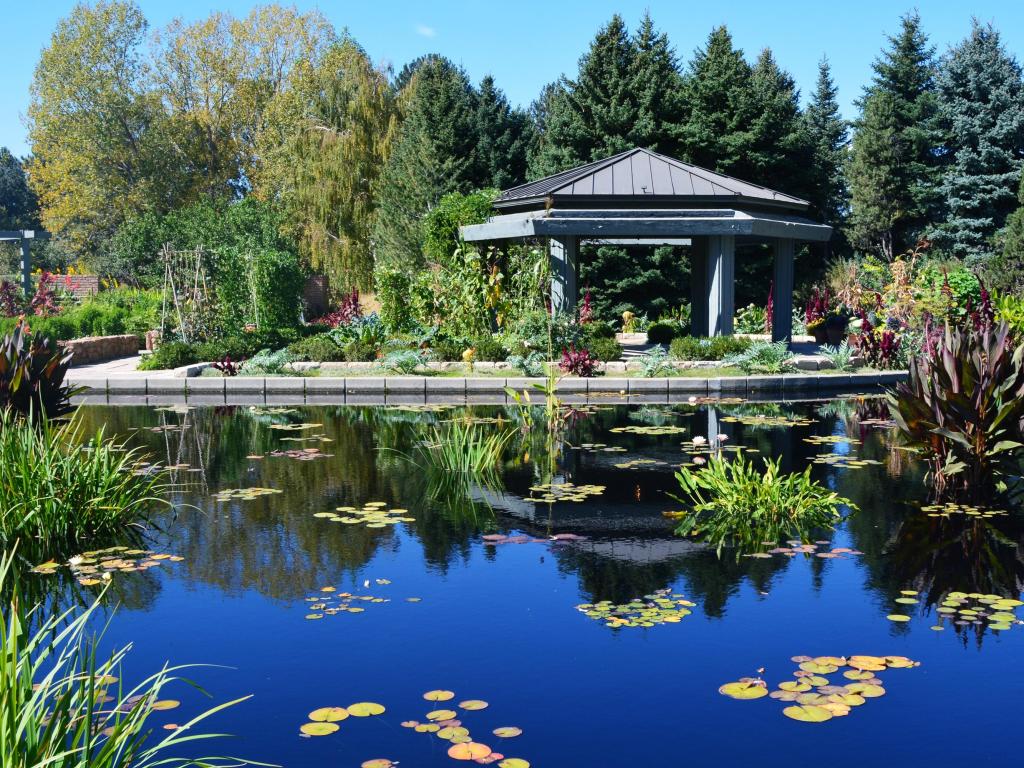 Denver is surrounded by a beautiful natural landscape, diverse in nature and including tons of mountains, rivers and plains. The city is known among locals and travelers as a great spot for outdoor sports, including winter sports like skiing and snowboarding and summer sports like hiking, canoeing, swimming, and rock climbing.
When it comes to attractions within the city, we recommend starting with a tour of the Denver Art Museum, an immense and architecturally arresting museum that boasts a hard-to-rival collection of global and local art.
You could also check out the Lakeside Amusement Park, which dates back to 1908, making it one of the oldest in the US! Another fabulous option is the Denver Botanic Gardens, which boast over 23 acres of themed gardens, and which are home to a sunken amphitheater used for concerts and performances during the summer.
We couldn't think of a better spot to stay than the fabulous and luxurious Four Seasons Hotel Denver. This luxurious hotel has a state-of-the-art fitness center and spa, an award-winning on-site restaurant and elegantly decorated rooms offering stunning views of downtown Denver and the surrounding Colorado Rockies.
The Four Seasons is ideally located in the busy downtown area of Denver, so you could feasibly walk to most of the most popular attractions in the city. You'll also have no problem getting back on route in the morning, as this hotel is right by North Broadway Street which will take you to your next stopping point.
Admire the scenery in Colorado Springs
Located towards the beginning of this loop, Colorado Springs is a must-see destination within Colorado and a definite highlight of this trip, offering tons of fabulous hotels and resorts that are known throughout the US for being exceedingly luxurious.
Colorado Springs is a favourite among sports enthusiasts and is home to the US Olympic and Paralympic training center—that being said, there's tons to discover in this fabulous resort town, including the nearby Garden of the Gods.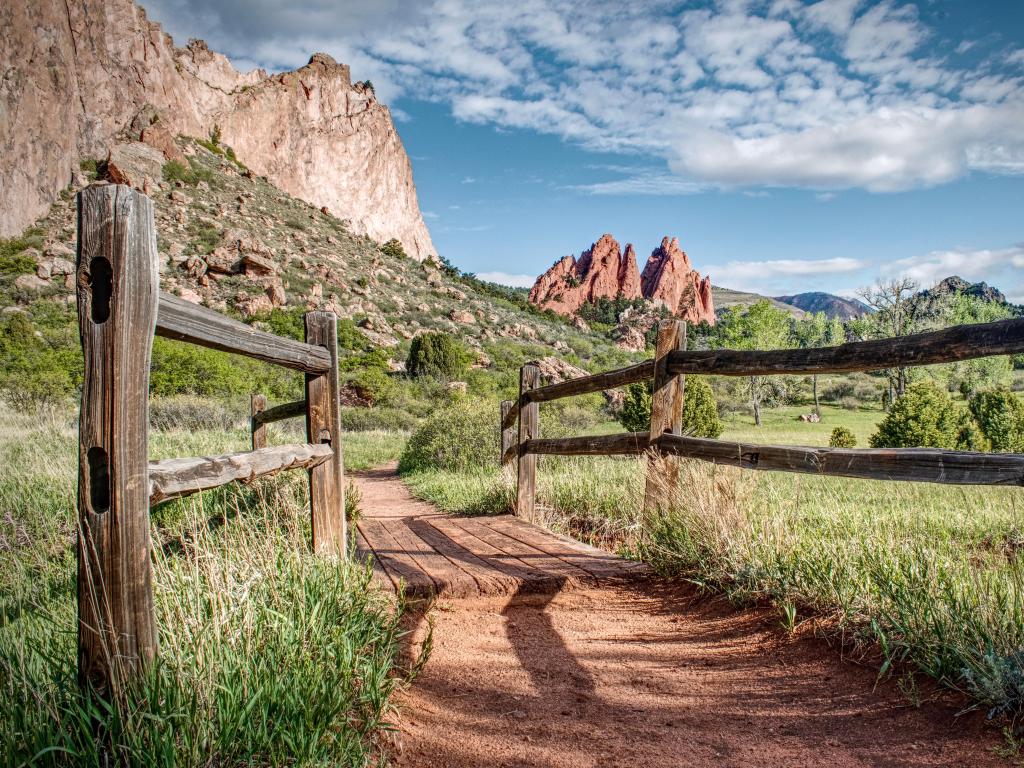 If you haven't yet seen the Garden of the Gods, you're in for a treat. These spectacular rock formations are one of Colorado's most visited attractions and are best discovered via a heart-pumping hike.
We also recommend checking out the Cheyenne Mountain Zoo, an accredited animal sanctuary that's home to hundreds of native and wild creatures, perfect for both families and adult travelers looking for something different.
When it comes to accommodation, we can't think of a better spot than the Cheyenne Mountain Resort. With views of Cheyenne Mountain, this resort boasts a staggering five swimming pools, indoor and outdoor tennis courts and a 25-acre lake used for sailing and other watersports.
The Cheyenne is also home to a full-service spa offering massages, luxurious facials and other fabulous relaxation treatments. On-site you'll also find a cocktail lounge and two restaurants. Because there's so much to do and see in Colorado Springs, we highly recommend booking a couple of night's stay at this incredible hotel.
Things to see on a road trip from Dallas to Colorado
This road trip is truly filled to the brim with gorgeous landscapes, from stunning alpine views to serene deserts and green forests. And while you may be tempted to keep driving and exploring, we recommend taking a couple of breaks to discover Colorado through its many unique attractions.
We've picked out a few of our favourite options for both the drive to and through Colorado—so keep reading to find out all that awaits you on this epic road trip!
Things to see on the way to Colorado
Log Cabin Village - This historical site is dedicated to exploring and illustrating life in mid-19th-century Texas through interactive exhibits and performances.
Wichita Falls - This must-stop city on your route offers an arts and culture scene that could rival Austin or Houston's and is also historically significant as a cattle and oil town.
Castaway Cove Waterpark - Travelling in the summer? Make sure to stop by Castaway Cove Waterpark, a family-friendly destination for outdoor watersports.
Cadillac Ranch - Just outside of Amarillo, Texas, you'll find this unique public art installation of half-buried and graffitied vintage Cadillacs.
Capulin Volcano National Monument - Explore this national park which features a dormant volcano and boasts some of the darkest night skies in the United States.
National Scouting Museum - This museum offers hands-on exhibits and artifacts relating to the Boy Scouts of America, as well as Norman Rockwell art.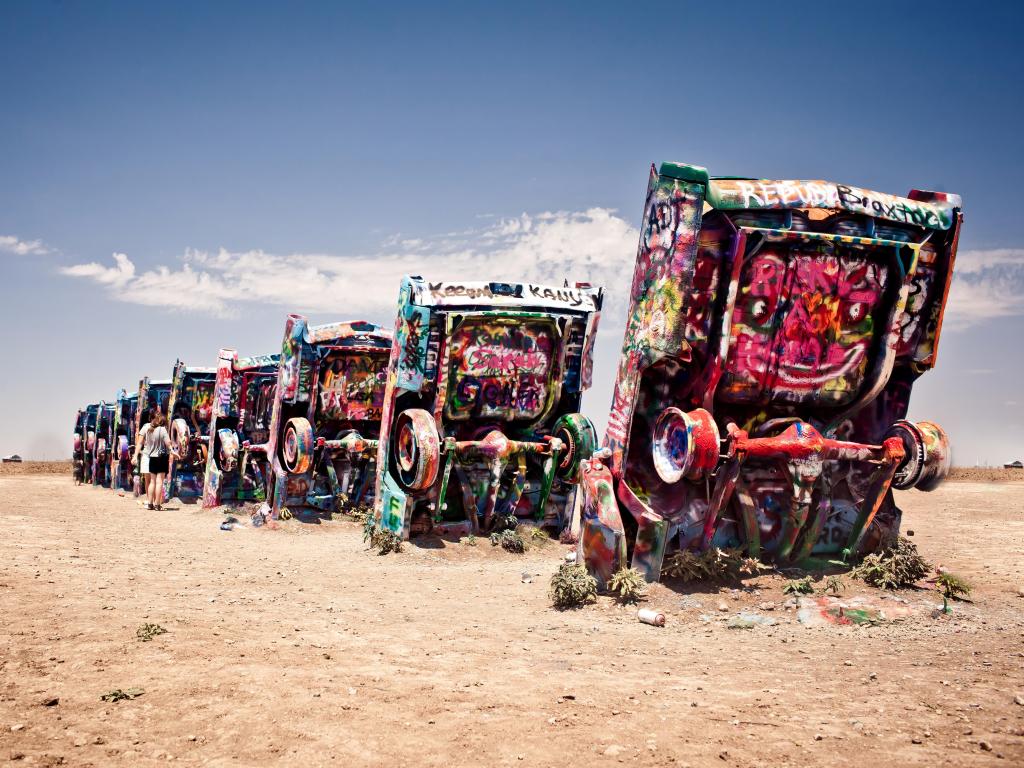 Things to see around Colorado
Denver - The largest city in Colorado, Denver is a must-stop on this loop, boasting unique cultural attractions, tons of opportunities for outdoor sports, and fabulous nightlife.
Rocky Mountain National Park - Discover beautiful Rocky Mountain National Park, a stunning green space that encompasses over 250,000 acres of mountainous terrain. If you are visiting Rocky Mountain National Park, keep in mind that the national park uses a timed entry permit system. Please check the national park's website to see if you need to make a reservation before your visit.
Walden - Walden has tons to offer, though it's best known as the moose-viewing capital of Colorado, home to hundreds of these majestic creatures.
Breckenridge - If you're a skiing or snowboarding enthusiast, look no further than Breckenridge for the ultimate luxe winter sports experience.
Palisade - For wine fans, Palisade offers over twenty-five local wineries producing some of the best wine in the United States.
Mesa Verde National Park - Discover Mesa Verde, an ancestral stone-masonry village built onto one of the many cliffs populating this wonderful national park.
Durango - Stop by Durango for the opportunity to experience the ultimate outdoor adventure as well as to taste delicious food from award-winning restaurants.
Great Sand Dunes National Park - Discover the stunning sand dunes in Great Sand Dunes National Park, which you can also sandboard or sled down!
Trinidad - The starting and ending point on this loop, Trinidad is a small but wonderful city that boasts a historic downtown district.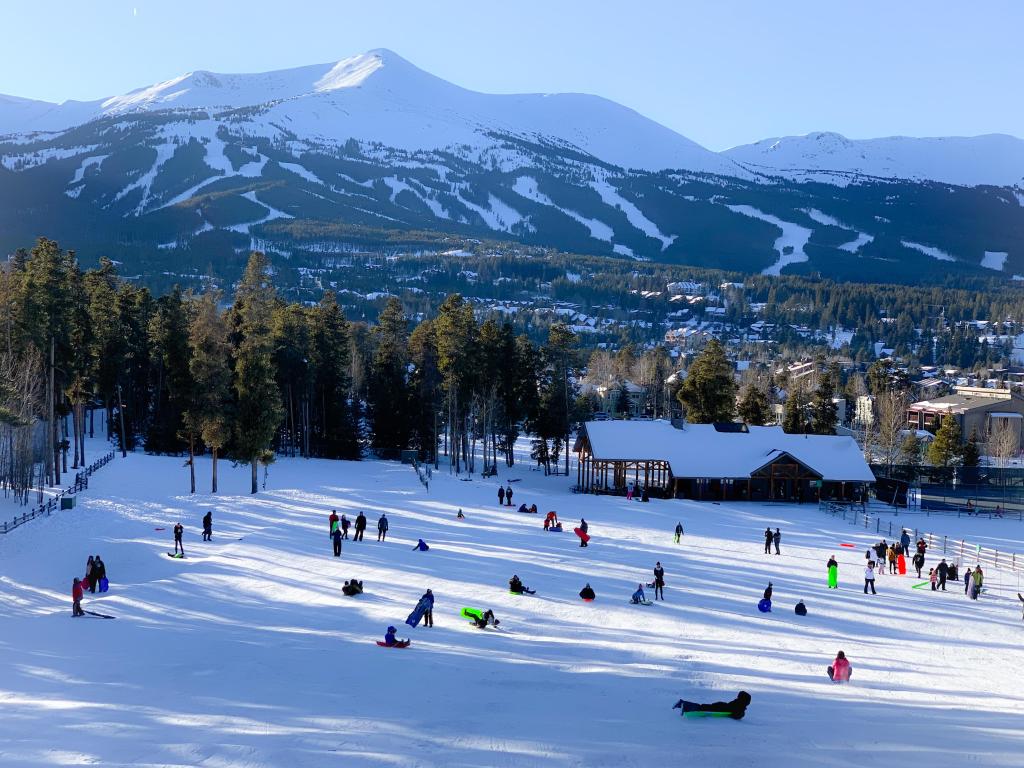 Best time to go on a road trip from Dallas to Colorado
The state of Colorado is host to various landscapes and terrains, meaning that you can expect a variety of climates depending on where you're driving through.
Generally, you'll find that most of the state is enjoyable regardless of the time of year, though you may have some difficulties navigating roads during the winter months when snow tends to hit the high-altitude cities. Regardless of when you're travelling, make sure to pack a good variety of clothes so that you can be prepared for a variety of temperatures.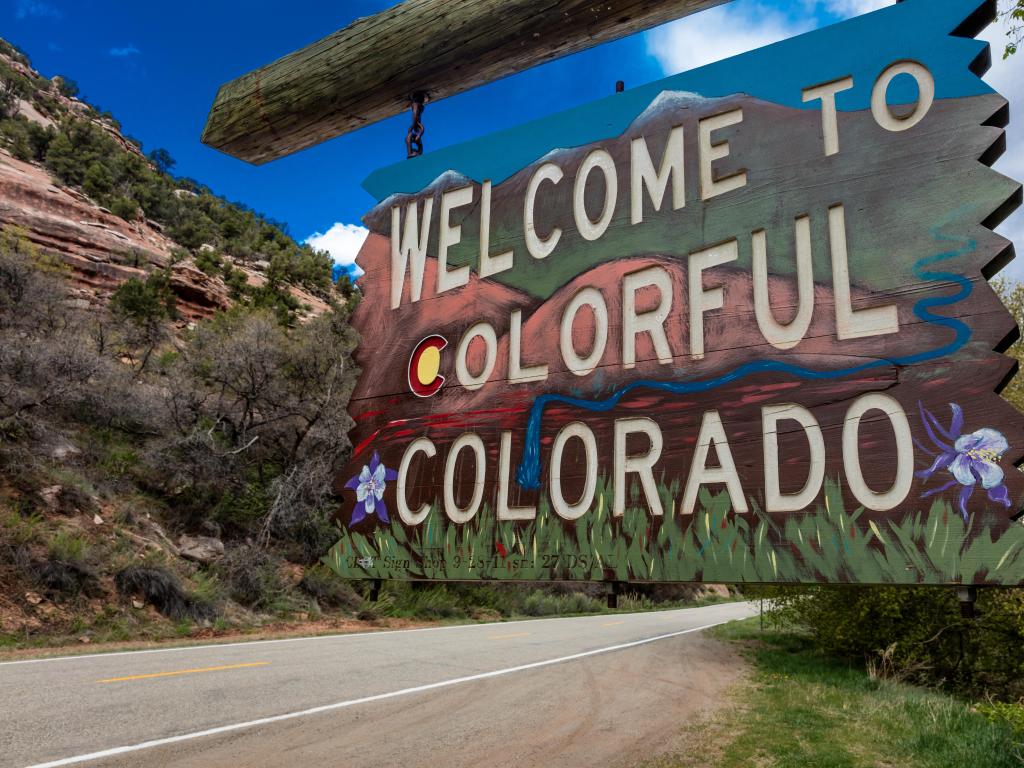 The summer brings warm weather and sunshine to much of Colorado, and as the state is far from any large bodies of water, you'll find this season to be pretty dry.
Typical summer days will fall somewhere in the 80-degree Fahrenheit range, though the nights (especially at higher altitudes) can get cold. The larger cities in Colorado get more tourists in the summer, so be prepared for slightly higher accommodation costs.
Winter sees a good number of visitors throughout the skiing towns of Colorado, so accommodation will be somewhat more expensive during this period in those locations.
You can expect a significant amount of snow at higher altitudes, with temperatures sometimes dropping below 10 degrees Fahrenheit but typically sitting higher, between 20 and 40 degrees Fahrenheit.
Spring and fall are shorter seasons but wonderful times to tour through Colorado; the weather will be milder than during the summer and winter, and tourism rates will generally be lower. Make sure to prepare for a variety of temperatures by packing a variety of clothing options.
While there are tons of events in Colorado to choose from, we recommend checking out the Palm Tree Festival in February, the WinterWonderGrass and Bluebird Music Festivals in the spring, and Sonic Bloom and the Rockygrass Festival in the summer.