Road Trip from Dallas to Corpus Christi
Ah, Texas. The Lone Star State, where everything is bigger - and we don't just mean the steaks! From vibrant capital cities to beautiful blue coastlines, this trip from Dallas to Corpus Christi is just the kind of getaway you've been looking for.
The 470-mile road trip from Dallas to Corpus Christi takes about 8 hours to drive. Visit cities like Waco, Austin, Houston, and San Antonio and Galveston en route, as well as Choke Canyon and Lake Corpus Christi.
Though not an extensive drive, this road trip has postcard-perfect landscapes, beaches, and exciting historic cities. It's an escape into Texas that you won't forget. Read on to find out where to go, what to do, and how to get to beautiful Corpus Christi.
How far is Corpus Christi from Dallas, and how long will the road trip take?
Comparison of road trip routes between Dallas and Corpus Christi

| Route | Distance | Driving Time |
| --- | --- | --- |
| The Direct Route | 470 miles | 8 hours |
| The Houston Route | 550 miles | 10 hours |
The Direct Austin Route is an 8-hour drive that covers 470 miles without accounting for any stops or detours you may want to make.
The Houston Route is slightly indirect, detouring along the Texas coastline. It's a 550-mile drive that takes about 10 hours. There is a quick ferry ride on this route between Aransas Pass and Port Aransas.
Both routes have opportunities to explore major cities, small towns, and beautiful State Parks. We recommend setting aside at least two to four days to drive.
Best road trip route from Dallas to Corpus Christi
Texas is pretty, with stunning natural landmarks and colorful cities. Driving along the Gulf Coast is particularly beautiful, with breathtaking ocean views.
Experience the best of Texan culture on the Direct Austin Route. There is plenty of sightseeing, nightlife, good food, and great entertainment in Austin and San Antonio. On the way, you'll be able to get back to nature in gorgeous places like Choke Canyon and Lake Corpus Christi. If you're feeling adventurous, explore some of Texas' most famous natural caverns.
The Gulf of Mexico keeps you company on the Houston Route. It's a breezy drive - feel free to stop at the barrier islands en route to enjoy swimming, surfing, or lounging on the beach. Major cities like Houston and Galveston are great for sightseeing, and smaller port towns like Jamaica Beach and Port Aransas are havens for beachgoers.
If you want to visit Austin and see the state parks, then the Direct Austin Route is for you. If you have time to see the Texas coastline up close, go with the Houston Route. Both drives are scenic, with a mix of natural and urban entertainment.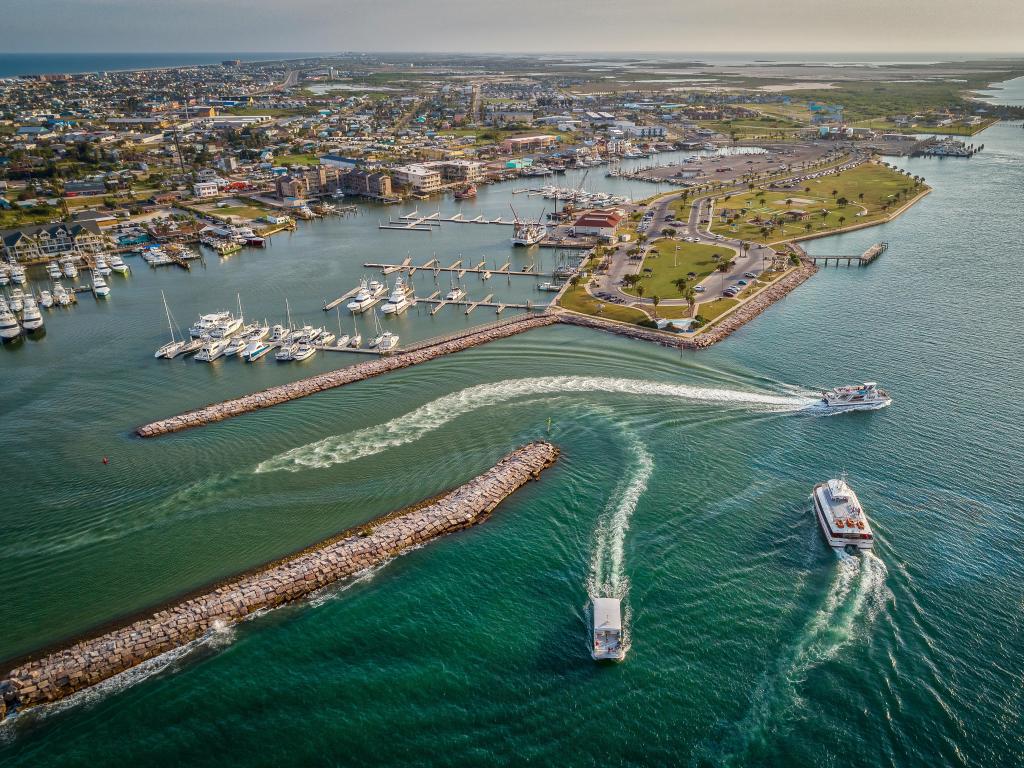 The Direct (Austin) Route
Follow the I-35E out of Dallas and head south to your first stop, Waco. This central city has some quirky sights, including the Dr. Pepper Museum.
Explore a bit and then head onto I-35S to the beautiful Chalk Ridge Falls Park, about 50 minutes away. This forest has scenic trails through the woods. You can camp and go hiking here too. Enjoy the tranquility, and then head to Austin.
Known as the Live Music Capital of the World, Austin hosts some of the country's premiere music festivals. It's a great reason to stop here overnight to enjoy the food, vibes, and nightlife.
When the party is over, follow the IH 35S/N to San Marcos. It's a quiet, historical town. Head back onto the I-35S to New Braunfels, a scenic area with great outdoor activities, including golf and water sports.
From here, visit the Natural Bridge Caverns, about 30 minutes away on the I-35S. Go on a cavern tour, then head to the surface for ziplining and other attractions.
Make your way to San Antonio on the I-35S. This hub has some of Texas' best scenery, sights, and food, so park and explore on foot.
When ready, get back onto I-37S to Choke Canyon State Park. Hike around, go fishing, swimming, and birdwatching in this area, and see if you can spot the wildlife.
Get back onto the I-37 S to your final destination, Corpus Christi.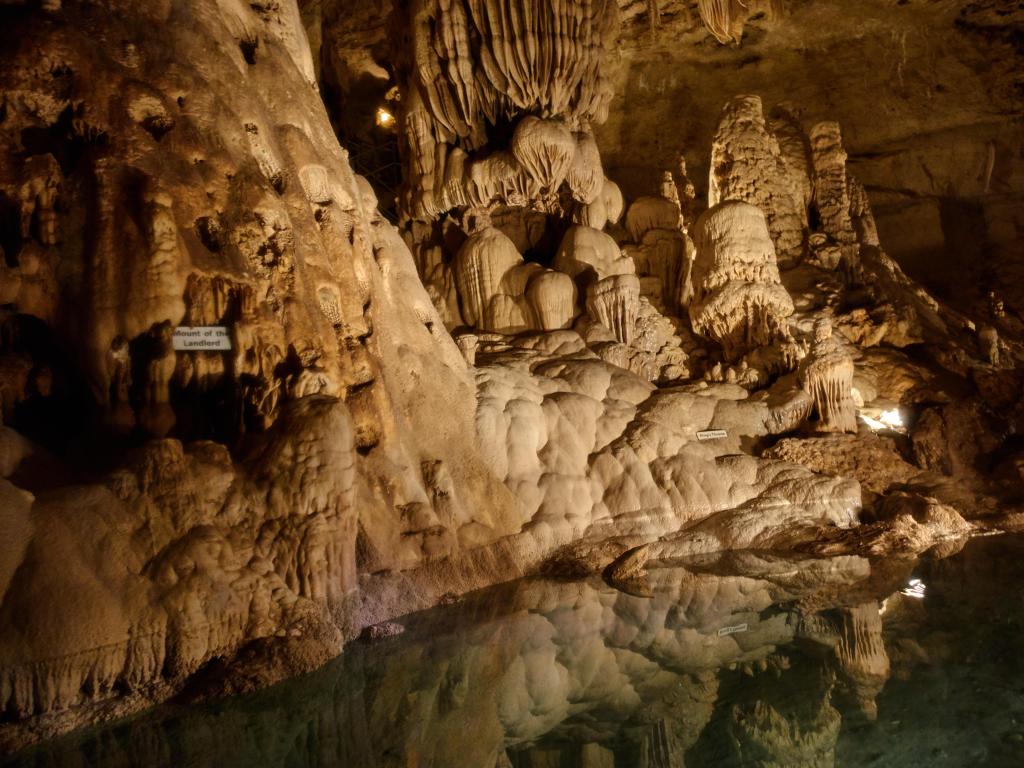 The Houston Route
Get on I-45S from Dallas and head to Ennis, about 30 minutes away. This quaint town is known for its bluebonnets and is a great place to enjoy wildflowers in spring. Get on the road again and take the I-45S to Huntsville.
The somewhat controversial Texas Prison Museum is here, so visit it if you want to. Head to Conroe from Huntsville, a charming town with a neat downtown district. When ready, go to Houston on I-45S.
Houston is a bustling metropolis with diverse food, culture, and history. Visit the famous Space Center and Zoo and take your pick of museums. Spend some time in this lively city, then go to Galveston on I-45S.
Stop overnight in Galveston and enjoy this coastal resort city. There's a nice mix of outdoor and indoor attractions. Visit Moody Gardens, walk along the pier, and enjoy the food and ocean views.
Visit Jamaica Beach, about 30 minutes away, and work on your tan. From here, drive to Aransas Pass on State Highway 35S. You will need to take a ferry to cross over to Port Aransas Beach – it takes about 10 minutes and is open year-round, 24 hours a day.
Take a breather after the ferry ride and explore Port Aransas Beach or head over to Mustang Island State Park to enjoy the serenity of the coastline.
When ready, cross over the bridge to Corpus Christi, your final stop.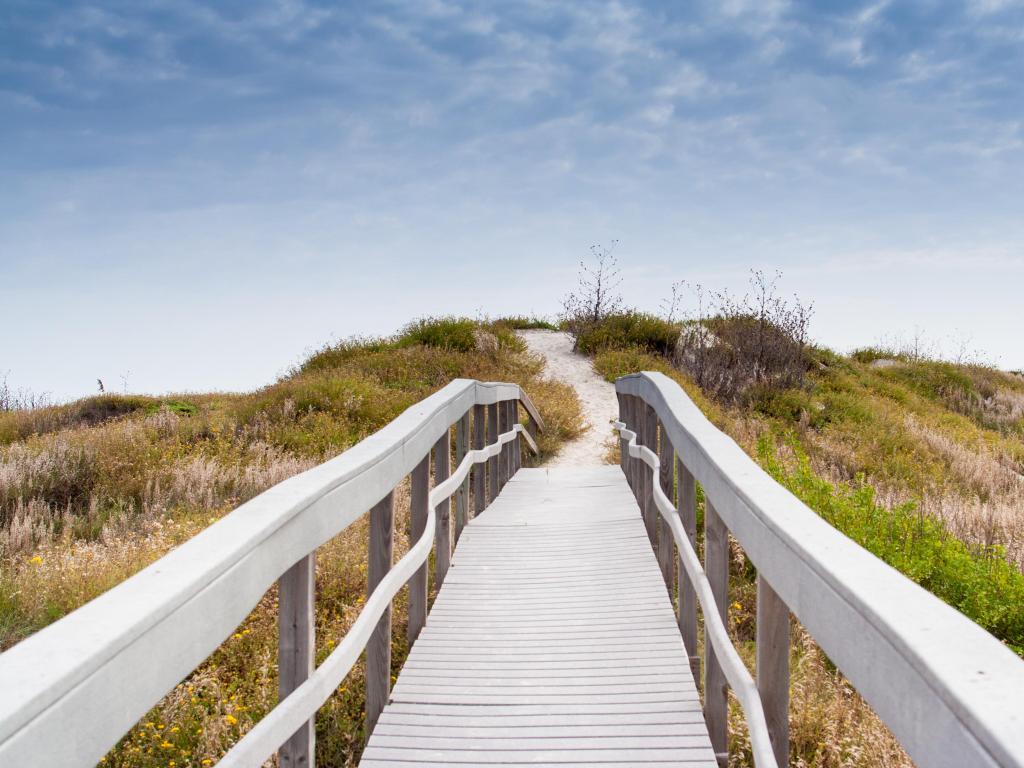 Best places to stop between Dallas and Corpus Christi
It's no secret that Texas has some of America's best food, culture, and cityscapes. And while this road trip from Dallas to Corpus Christi shows that off, you will find the natural areas just as spectacular and exciting.
We have some great suggestions for overnight stops on each route so you can fully enjoy this Texan adventure.
Enjoy the Live Music Capital, Austin
Dubbed the Live Music Capital of the World, Austin is a perfect overnight stop on the Direct Austin Route. It's just under halfway and about 200 miles into the trip.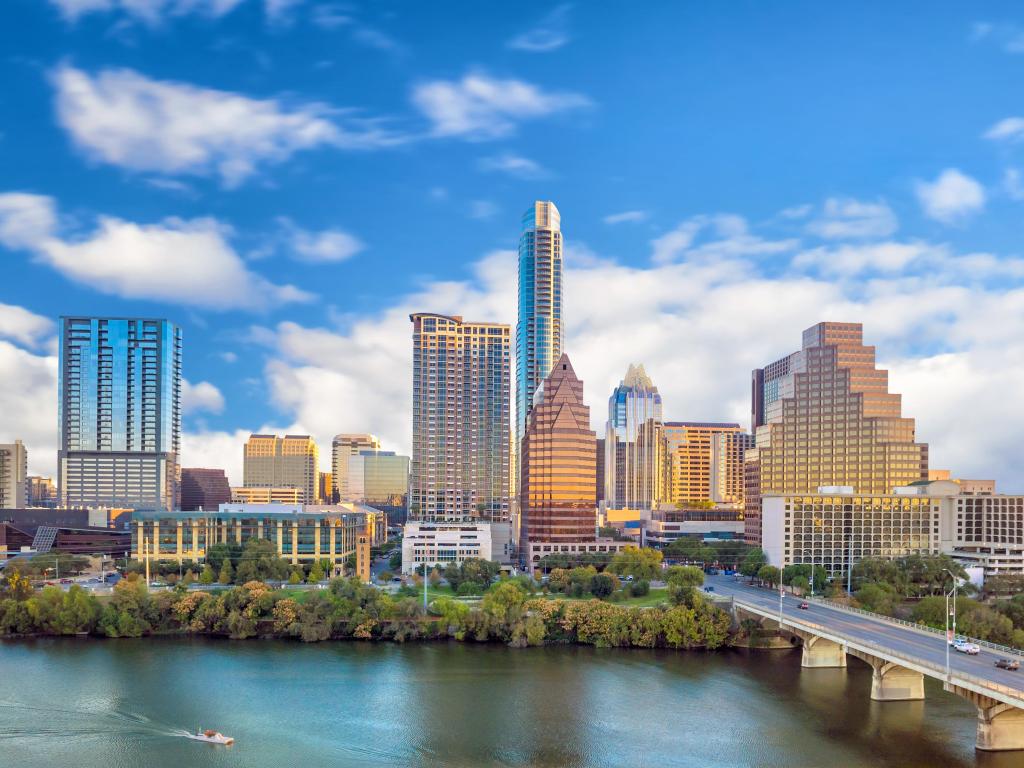 With over a hundred venues and music festivals, enjoy country, blues, and rock concerts year-round. Sixth Street is well-known for its live music scene. History buffs will want to visit the Texas Music Museum to learn about this city's melodic origins.
Head to Rainey Street to enjoy Austin's amazing nightlife – a food and entertainment district in Downtown Austin that never sleeps. Visit Zilker Park, a beautiful oasis in the city where you can canoe, ride bikes, or have picnics. The beautiful Barton Springs is in Zilker, so cool off in the natural waters.
Austin is a party city and is busy year-round. We recommend staying at the Fairmont Austin. This 37-story hotel is central, with private parking at a fee.
The rooms are modern, spacious, and comfortable, with sprawling city views. You'll find luxury amenities and facilities with lake views on the sun terrace and a massive rooftop swimming pool area. Have a cocktail or two at the bar here.
Take your pick of dining options from several restaurants on-site, including the Garrison Grill, an open-flame kitchen restaurant. The hotel has a fitness center and a wellness area with a spa, hot tub, and sauna.
Fairmont Austin is about 2 miles from Barton Springs and Zilker Park. It's less than a mile from Rainey Street and Sixth Street.
Enjoy the Playground of the South, Galveston, Texas
Stop overnight in Galveston – about halfway on the Houston Route and 300 miles into the trip.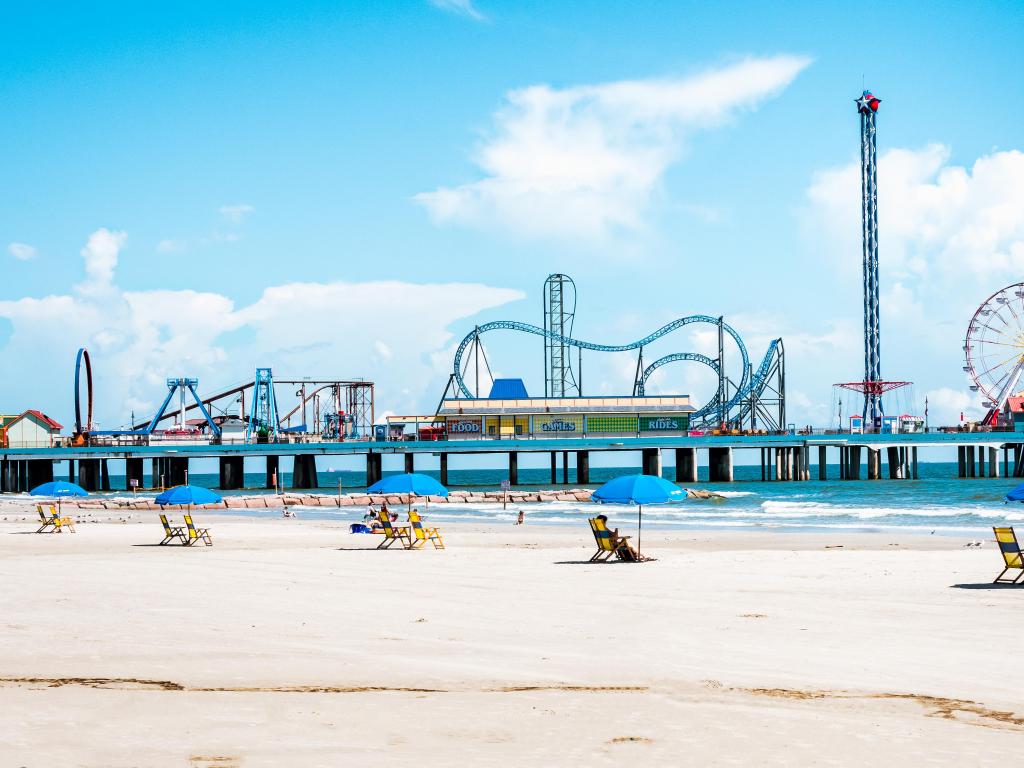 Called the "Playground of the South", Galveston is more than just a sleepy coastal town. There is plenty of fun on the sandy shores of this historic port city.
Stewart and East Beach are the island's most popular beaches. Go fishing, swimming, surfing, and horse riding. There are music festivals and beach competitions in summer. Alfresco dining is popular, so try out the fresh seafood.
Visit the Galveston Naval Museum and the Bryan Museum. Check out the Galveston Island Historic Pleasure Pier, where there is a retro amusement park. The beautiful Moody Gardens is a natural delight with different animals and a towering 10-story pyramid aquarium.
Galveston is a retreat, especially in summer. We recommend staying at The Tremont House. This beautiful hotel has private parking at a fee and is in the historic district.
Tremont House is a landmark in the city and is charming with a mix of modern and Victorian design. The rooms are comfortable, with brilliant city views. Enjoy cocktails on the rooftop bar and watch the sunset over the harbor. The hotel has a fitness center with a restaurant onsite.
The Tremont House is less than a mile away from the Bryan Museum. Moody Gardens is about a 20-minute drive, and the Stewart and East Beaches are about 2-3 miles away.
Where to stay when you reach Corpus Christi
The "Sparkling City by the Sea" is a beautiful final destination on this road trip. Sitting on the Gulf Coast, this is an idyllic beach holiday for travelers.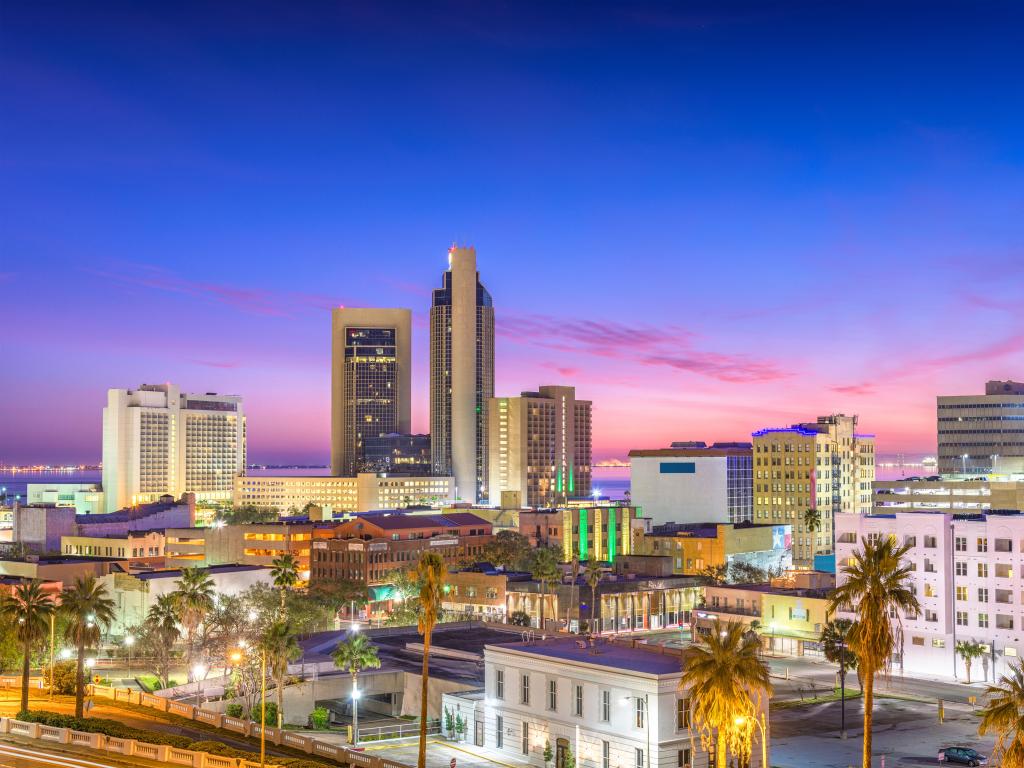 Enjoy surfing, swimming, and fishing. The adventurous can go parasailing, kayaking, paddle boarding, and windsurfing. Choose any of the gorgeous nine beaches along the blue coastline.
The food in Corpus Christi is mouthwatering, so try out the fish, steak, and Tex-Mex. The Marina District Downtown is a vibrant boardwalk of restaurants, markets, artists, and shopping. Check out the Texas State Aquarium and USS Lexington to learn more about the city's naval history.
This beach town gets crowded in summer, and we recommend staying at the Omni Corpus Christi Hotel. This modern hotel is situated on Corpus Christi Bay and has parking on-site at a fee.
The rooms are comfortable and modern, with beautiful city and ocean views. There is an indoor and outdoor heated pool with a wellness center for guests. The Famous Republic of Texas Bar and Grill is on-site, serving delicious Texan cuisine with views of the bay from the restaurant.
The Omni is close to the Marina District Downtown, and there are beaches within walking distance of the hotel. The Texas State Aquarium and USS Lexington are about a 6-minute drive away.
Things to see on a road trip from Dallas to Corpus Christi
A coastal Texan road trip is just as relaxing and scenic as it sounds – with the brilliant blue of the Gulf Coast along the way.
This breezy adventure from Dallas to Corpus Christi has a neat mix of urban and natural attractions. Here are some cool things to see and places to visit on each route.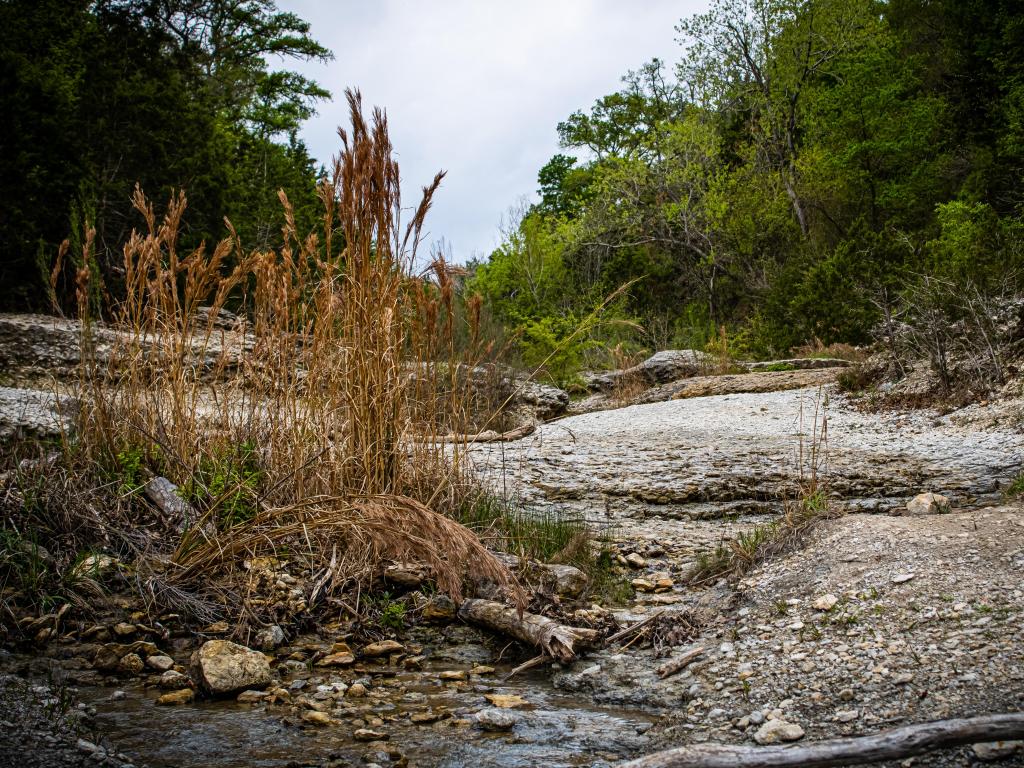 On The Direct (Austin) Route
Waxahachie – This historic town has unique Victorian architecture, including the Ellis County Courthouse and the West End Historic District.
Waco – The Bosque River is scenic, and the city is home to the Waco Mammoth National Monument. Visit the quirky Dr. Pepper Museum and learn about the invention of this soda.
Chalk Ridge Falls Park – This lush forest park has a suspension bridge where you can admire the Lampasas River and waterfalls.
Inner Space Cavern – A curious natural attraction, the Cavern has adventurous tours for kids and adults.
San Marcos - A small town that's home to beautiful natural attractions. Visit Spring Lake and the San Marcos River. Enjoy tours on a glass-bottom boat and try night-time paddleboarding on the river.
New Braunfels– Enjoy outdoor activities in this scenic town and float along the Guadalupe River on a paddleboard or kayak.
Natural Bridge Caverns, San Antonio – The intriguing and mysterious caves are worth touring. Above ground, you can go ziplining.
San Antonio – This vibrant, historic city is home to the Alamo, where you can take a guided tour. Take a stroll along the San Antonio River.
Choke Canyon State Park – The grounds and forest around this park are breathtaking. See if you can spot the diverse wildlife here, including gators, skunks, raccoons, coyotes, and deer.
Lake Corpus Christi State Park – A beautiful rest stop for road trippers, this lake is as scenic as a postcard. Rent a pavilion or hike around the area.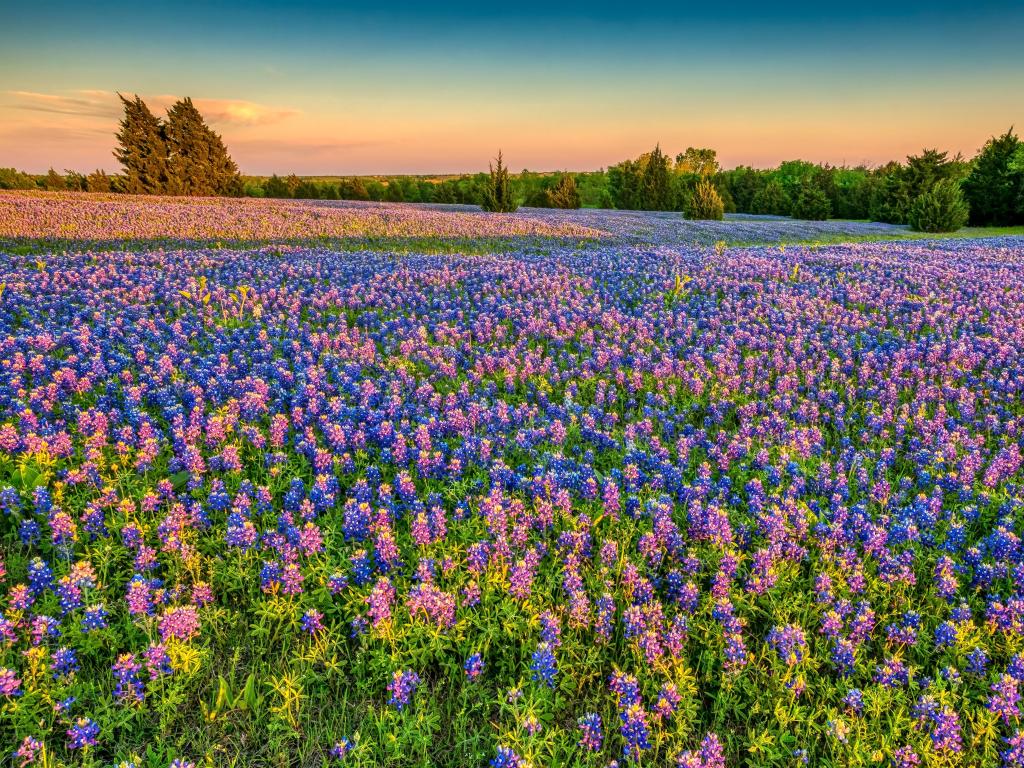 On The Houston Route
Ennis – A quaint town known for Bluebonnet flowers; Bluebonnet Park has scenic trails where you can view wildflowers in spring.
Texas Prison Museum – This somewhat controversial attraction is not for the faint-hearted. The exhibits include artifacts detailing the history of the Texas prison system.
Sam Houston Statue – Just outside of Huntsville, you may come across the 67-foot statue of political figure Sam Houston. There is a visitor center with more information and photo opportunities.
Conroe – Surrounded by pine forest hills, the Historic Downtown area has neat sights, and the beaches are beautiful along Lake Conroe.
Houston – A bustling metropolis, Houston is a popular tourist city. The famous Space Center is a must-visit, along with the Zoo and the Museum of Natural Science.
Galveston Island State Park – Just outside of Galveston, this scenic area has dunes and wetlands to explore.
Jamaica Beach – A small resort town with pristine sandy beaches. Go swimming and surfing around the coves.
Lighthouse Beach – The ocean around this area is shallow, and the nature trails and beachfront are great places for a stroll.
Fulton – Visit the Fulton Mansion State Historic Site to learn more about this city's interesting past. The area is also known for its beautiful beaches.
Port Aransas Beach – After taking the ferry across the bay, you can enjoy a catamaran trip to see dolphins.
Mustang Island State Park – About five miles off the coastline, this barrier island is beautiful. Swim and surf or relax on the beach and work on your tan.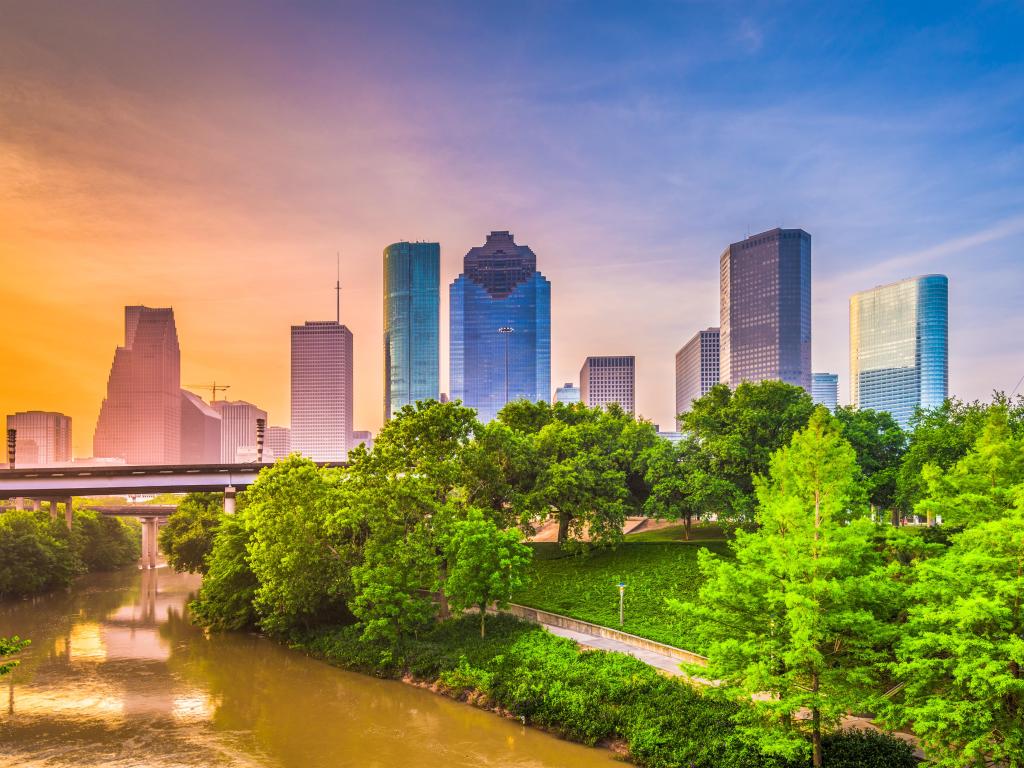 Best time to go on a road trip from Dallas to Corpus Christi
You can take a road trip from Dallas to Corpus Christi year-round.
Summer is long and hot, with temperatures going over 90 degrees Fahrenheit. July and August are the hottest months, with thunderstorms in some places. Summer is the busiest time of the year, so expect higher rates.
Winter has cooler temperatures, between 50-76 degrees Fahrenheit. Beaches may be cold in January and February. It's not a popular time for visitors, so expect better rates at hotels and attractions.
Spring temperatures range between 66-78 degrees Fahrenheit in March, April, and May, going up to 86 degrees towards the peak of spring. There are fewer crowds this season, and you may get better rates. Expect wet weather from May to October.
In fall, temperatures can still be warm, between 75-82 degrees Fahrenheit in September and October. Some fall days may average highs of 90 degrees. It's quieter with less traffic and tourists, so this is a pleasant time for a road trip.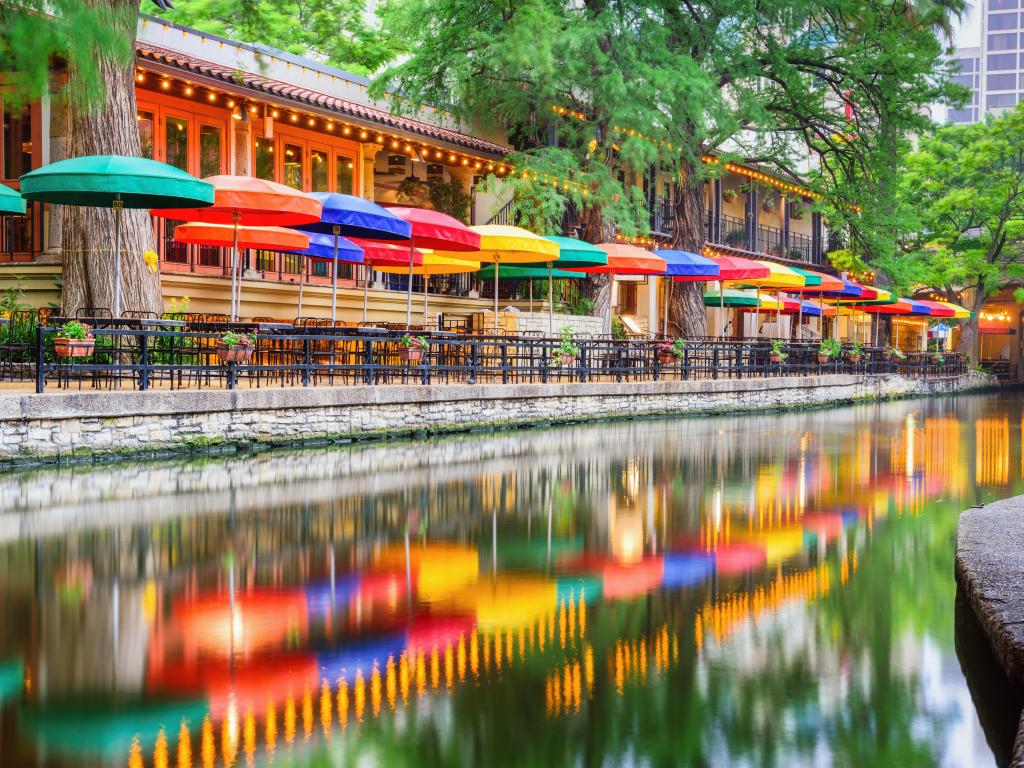 Texas has a full calendar of festivals and events year-round. Check out the Barefoot Mardi Gras in February and the Birdiest Festival in America in April. In May, go to the Buc Days Parade and Carnival, the Rodeo Corpus Christi, and the Beach to Bay Relay.
In October, there is the Texas Jazz Festival and Dia de los Muertos Street Festival. From November to December, there are Downtown Christmas Markets.